News
"Devotion: Excavating Bob Mizer" at 80WSE Gallery, New York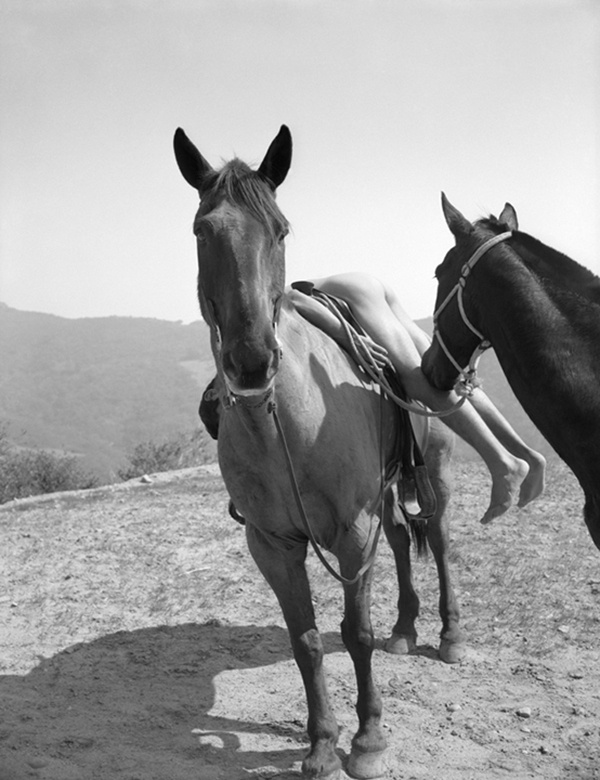 Bob Mizer is known primarily for pioneering what is now widely regarded as "Beefcake" photography, via his company the Athletic Model Guild (AMG) and his publication Physique Pictorial. Yet this genre is only one of many that he pursued over the course of nearly 50 years of creative production. He never shared other sides of his photographic practice, which he maintained independently of AMG, such as the many recently unearthed and expansive bodies of work that Mizer produced privately for himself, and of which the exhibition DEVOTION: Excavating Bob Mizer, presents a sample through 45 black and white and color photographs spanning the artist's career.
A significant portion of the material serves as an unprecedented document of American cultural history, recording popular and subcultural "types" and "scenes" to emerge between the 1940s and 1990s including "nature boys", beatniks, greasers, female and male body builders, beauty queens, soldiers, religious figures, magicians, circus performers, Hollywood actresses, gang members, cowboys, hippies, hustlers and their girlfriends, punks, new wavers, drifters, farm boys, surfers, druggies, construction workers, artists, activists, excons, and would-be politicians, among others, in addition to formal studio portraits of men, women, children, and animals.
Mizer also staged a remarkable series of photographs employing both AMG models and their girlfriends posed in abstract, surreal, and politically provocative tableaux, for which he often constructed elaborate sets and costumes. These photographs retain Mizer's exploration of eroticism; however, they complicate the functionality and more standard conventional erotic appeal of AMG beefcake images, instead evidencing the complexity of Mizer's personal desires and imagination, as well as a clearly deeply intuitive and experimental process.
This act of excavating Mizer's work is, by extension, an excavation of his life. Each image serves as a contribution towards building a biography for this enigmatic American photographer; arguably one of the most compelling and prolific cultural producers and documentarians of the 20th century.
DEVOTION will be the first major institutional solo presentation of Bob Mizer's work to be shown anywhere in the world. The exhibition is organized by Billy Miller and Jonathan Berger in collaboration with Dennis Bell of The Bob Mizer Foundation and students and faculty from the NYU Steinhardt Department of Art and Art Professions.
.
until 15 February 2014
.
Above –  Everett Lee Jackson with Two Horses, Los Angeles, c. 1959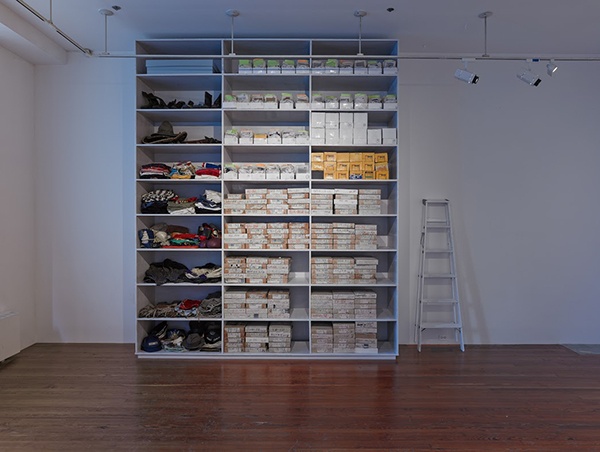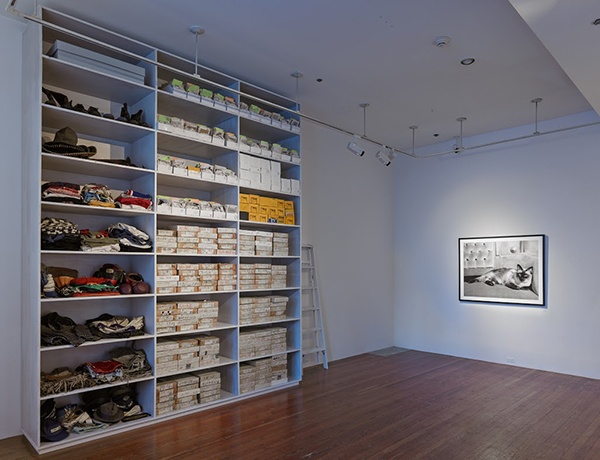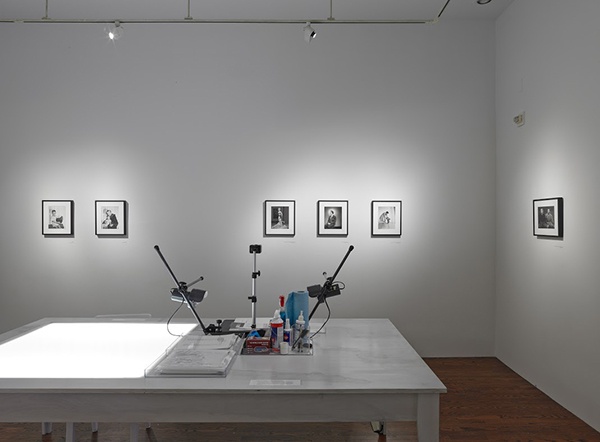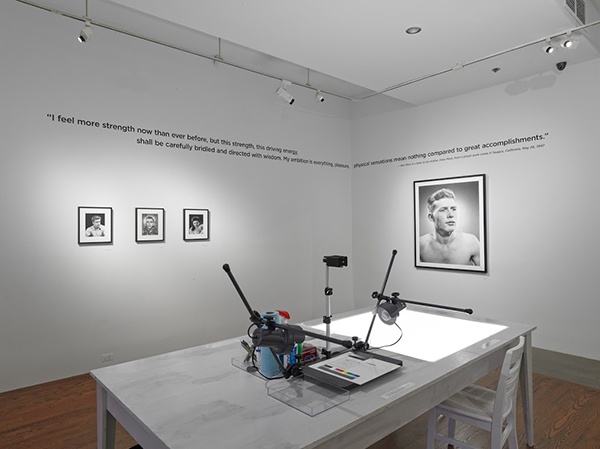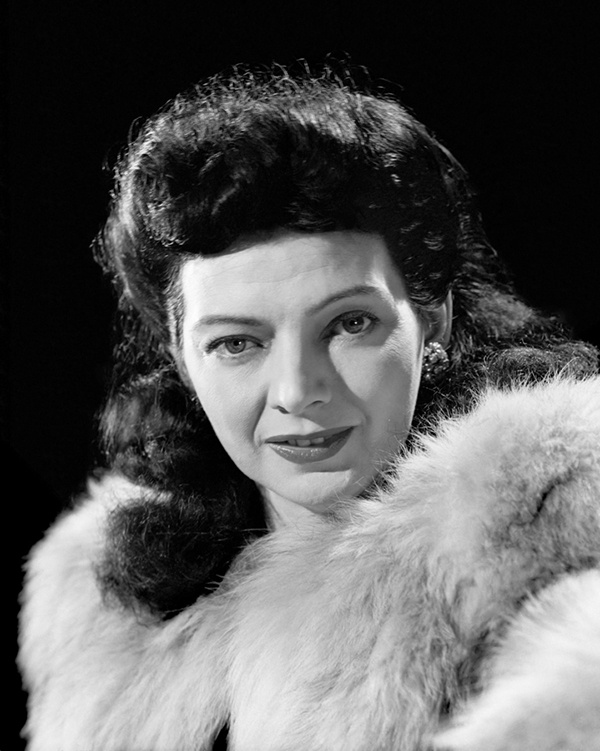 Untitled (Woman with White Fur Collar), Los Angeles, c.1952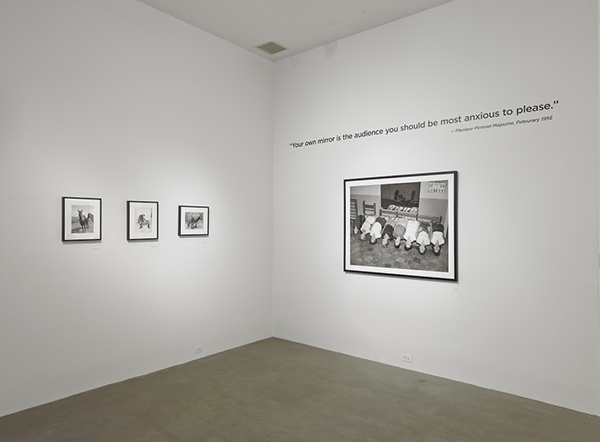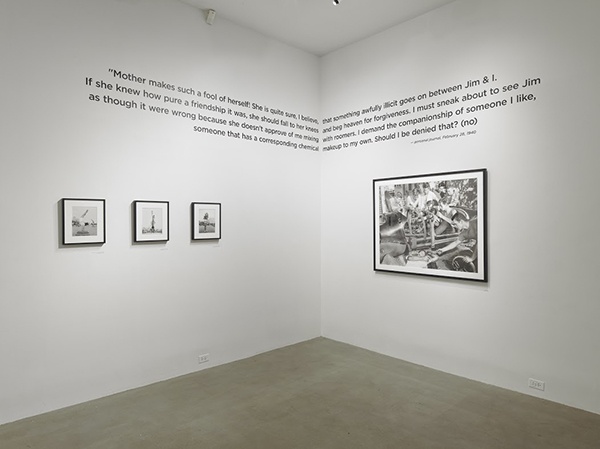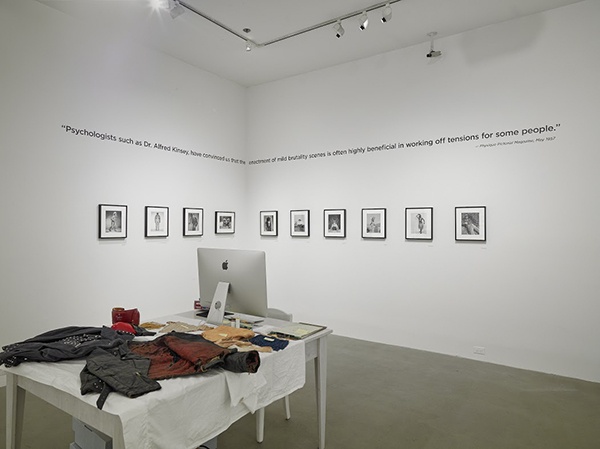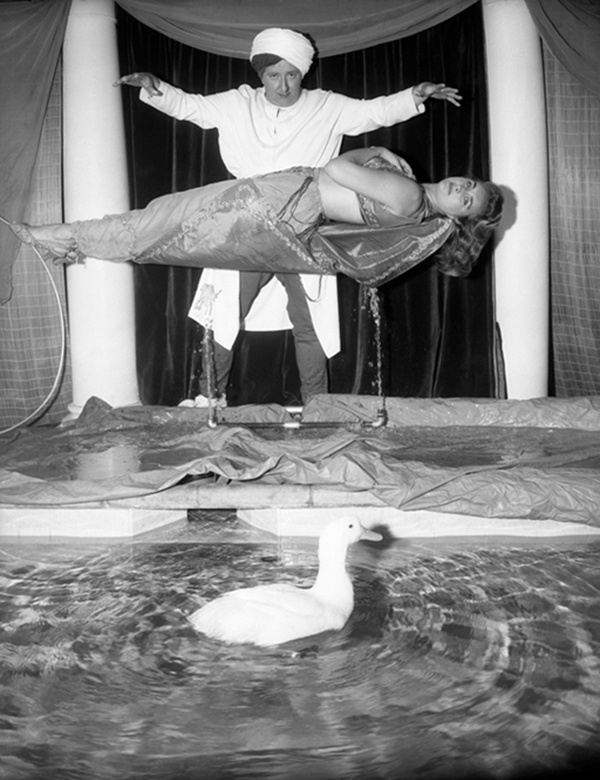 Floating Lady (with Duck), Los Angeles, 1949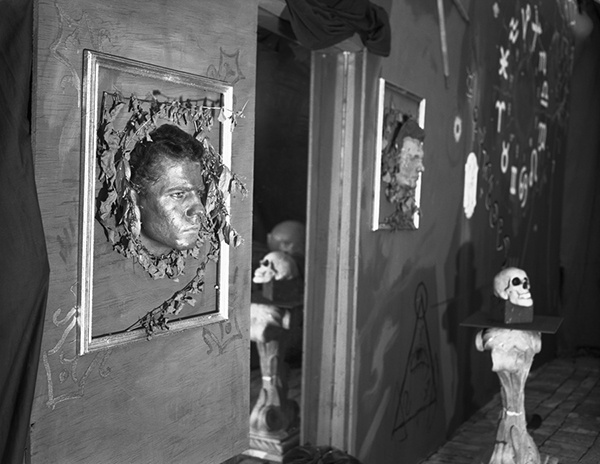 Bob Adams (Still from Witch Boy), Los Angeles, c. 1955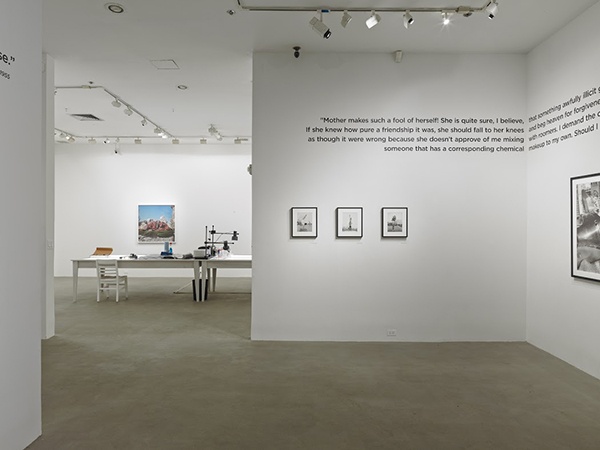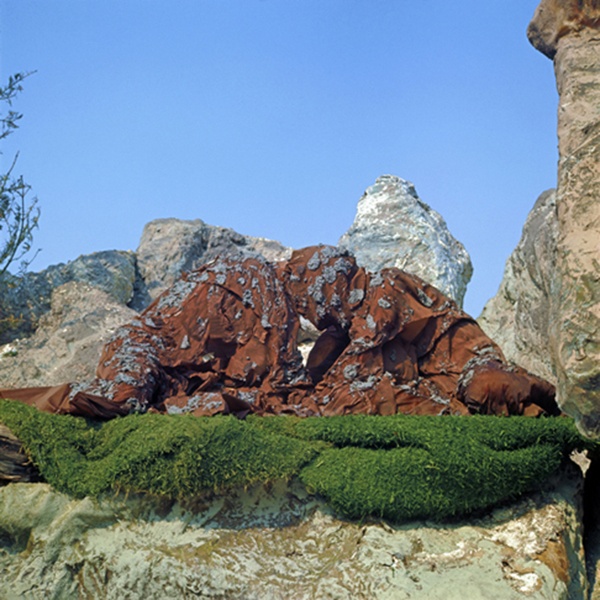 Tony Farrell & Jim Lee (Still From Film Kissing Rocks), Los Angeles, c.1971
.
"Devotion: Excavating Bob Mizer" installation view at 80WSE Gallery, Bew York, 2014
Photo: Jeffrey Sturges.