EXHIBITIONS
Bold Tendencies, London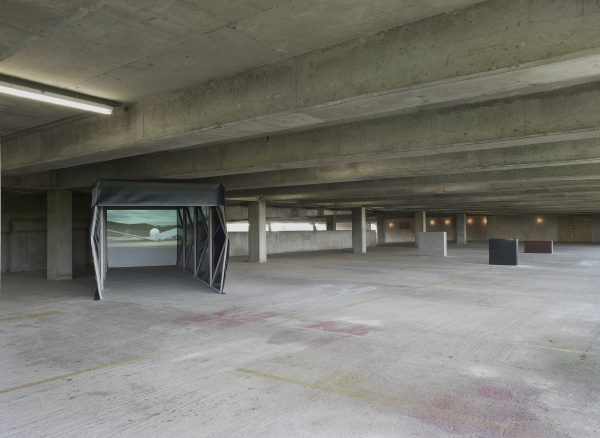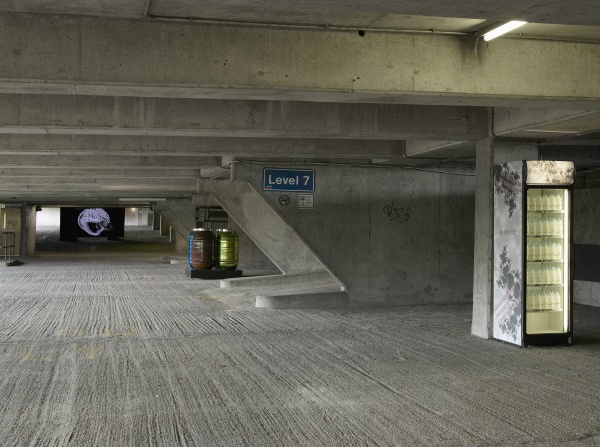 Founded in 2007, Bold Tendencies is a non profit summertime commissioning project that brings new international art, architecture and performing arts to the local community. Each year Bold Tendencies commissions site specific art.
For 2013, the Bold Tendencies commissions took the form of a fully integrated and overlapping programme of fixed works, experience based works and clusters of related happenings. The nature of this will be inter-disciplinary, befitting recent significant and current developments with an expanded definition of sculpture.
.
Featured artists – Nina Beier, Nicholas Brooks, Steven Claydon, Benedict Drew, Cecile B. Evans, Grand George, Piotr Lakomy, Jimmy Merris, Ruth Proctor, Total Vitality
.
Bold Tendencies, Peckham Multi-Storey Carpark, London
until 30 September 2013
.
.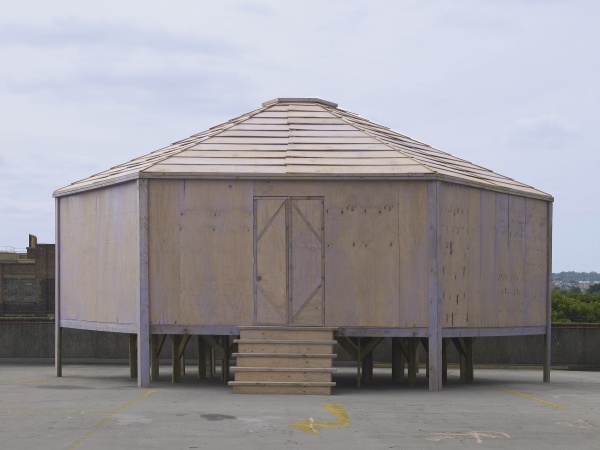 Grand George, Elements of religion, 2013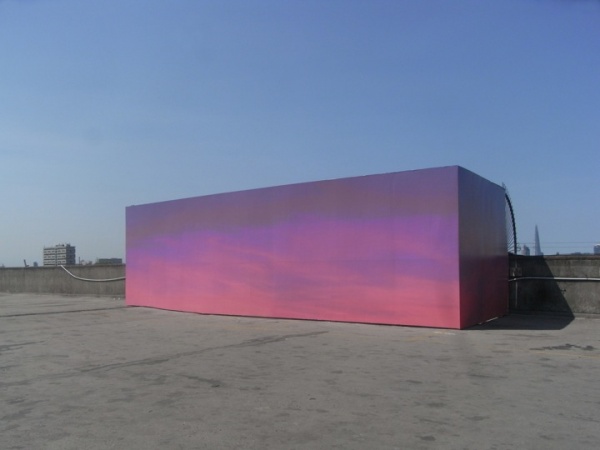 Cécile B. Evans, Bright, 2013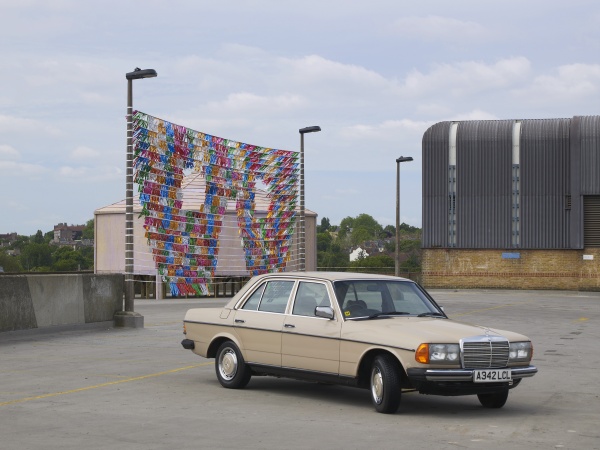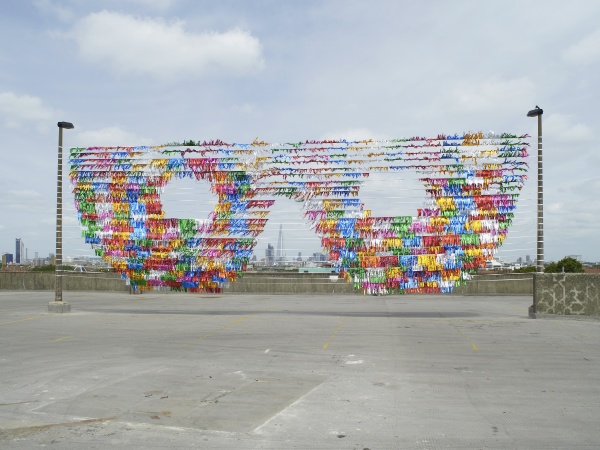 Ruth Proctor, I see you Liking everything, 2013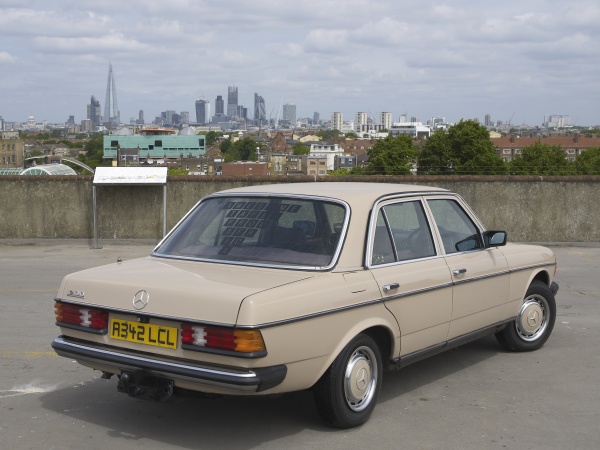 Jimmy Merris, Awsome Tapes from Africa Mate, 2013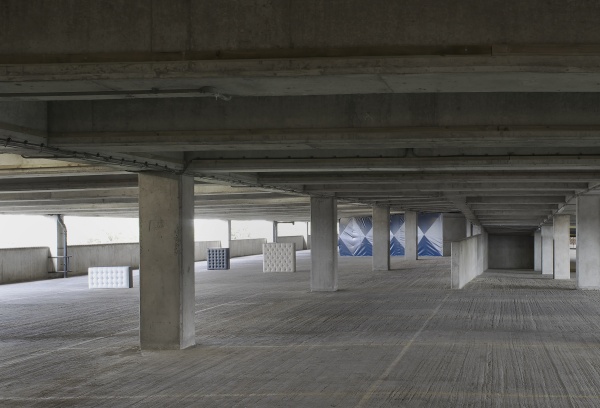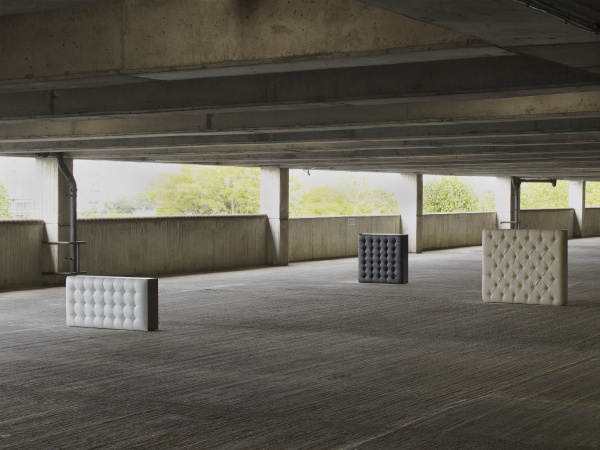 Nina Beier, Real Estate, 2013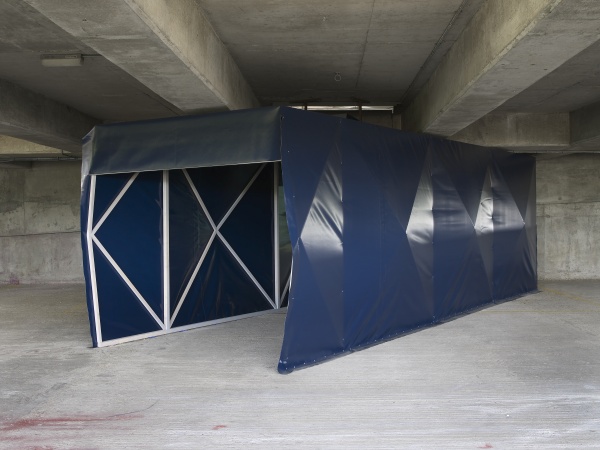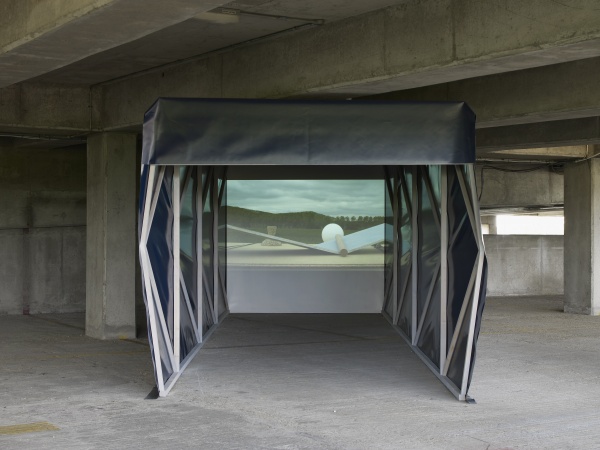 Nicholas Brooks, Transit of the Megaliths, 2013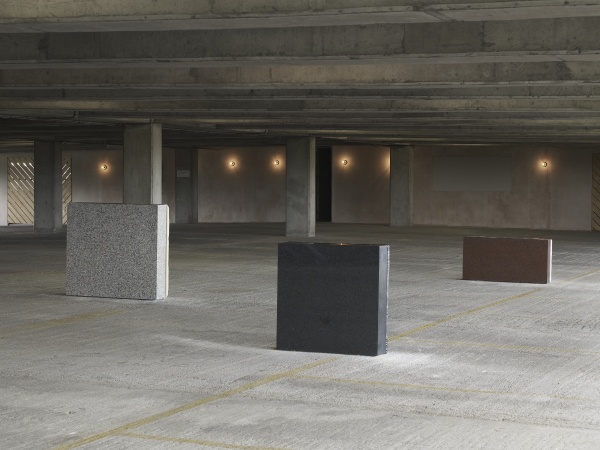 Nina Beier, Real Estate, 2013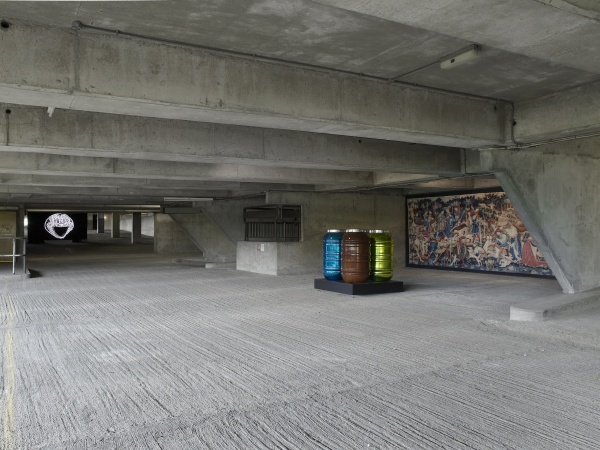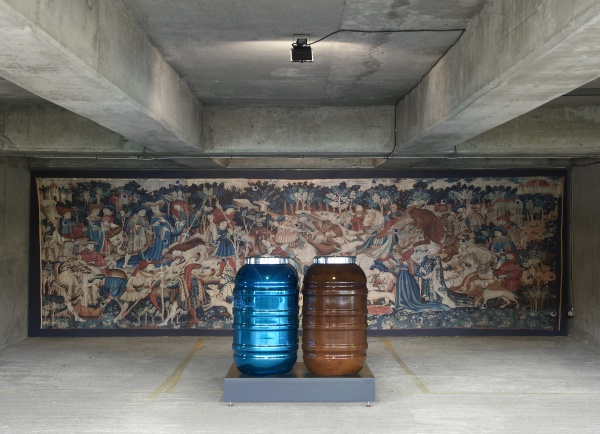 Steven Claydon, It in transit (is the thing in itself), 2013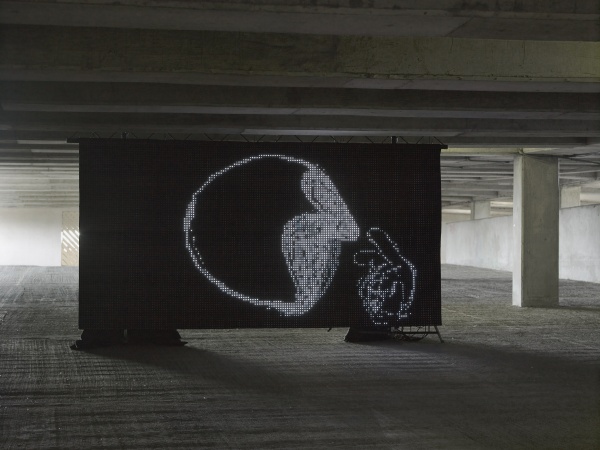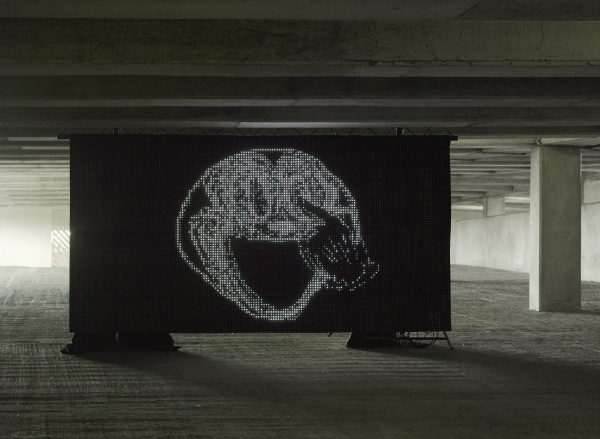 Benedict Drew, Now that's what I call feedback, 2013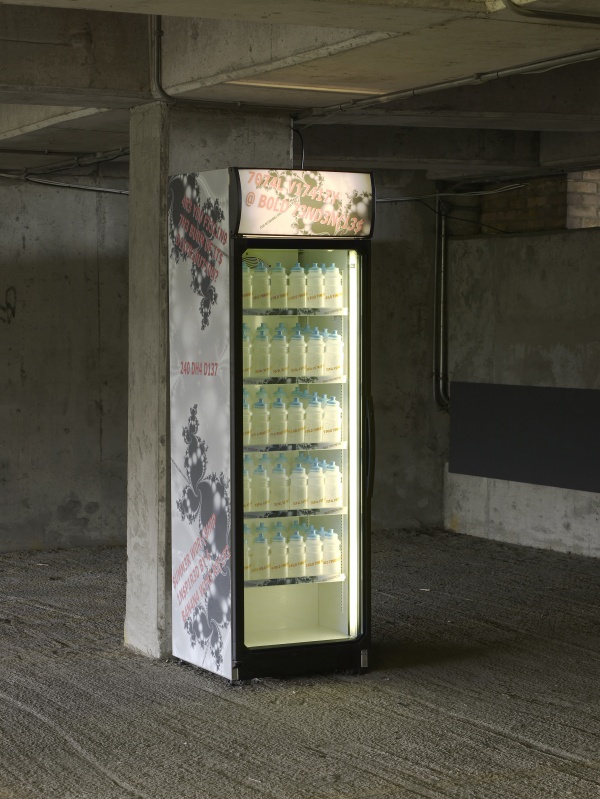 Total Vitality, R, 2013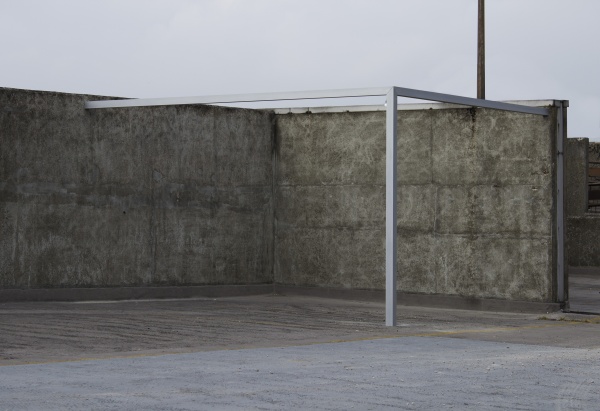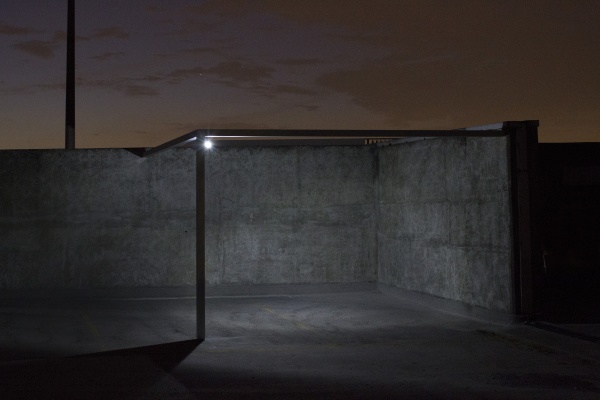 Piotr Lakomy, A Room with a View, 2013
.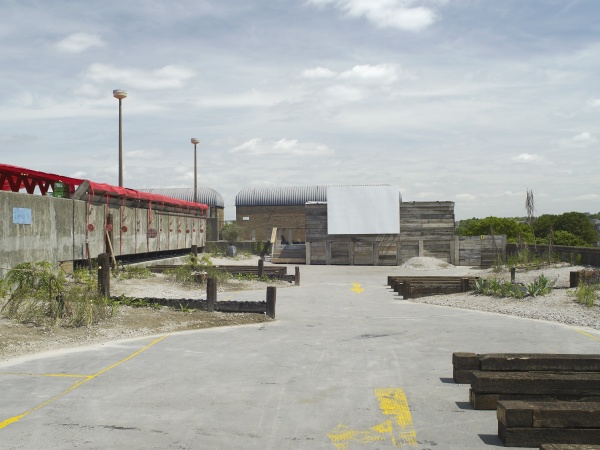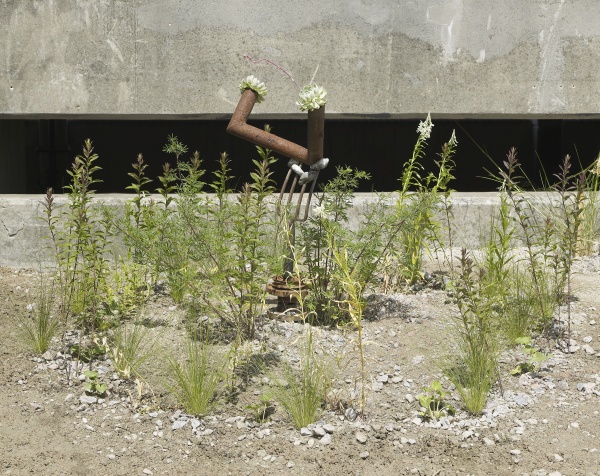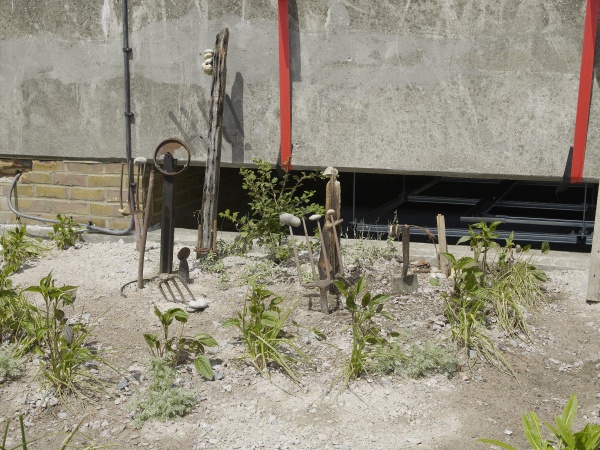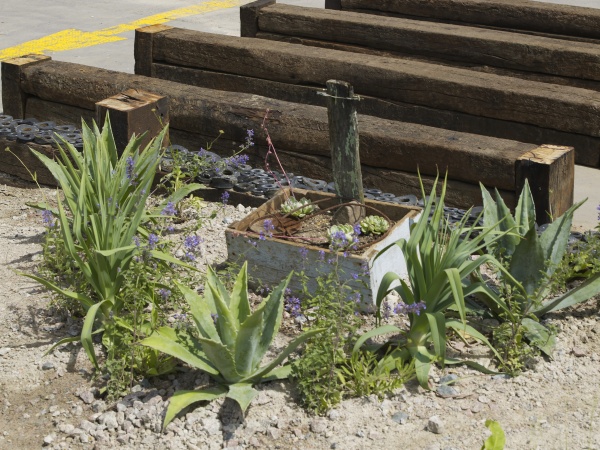 The Derek Jarman garden for Peckham, curated by K. Collins
Keith Collins, partner of the late Derek Jarman and Keeper of Prospect Cottage curated a special environment celebrating Dungeness's magic in Peckham. Keith collaborated with landscape designer Dan Bristow (b. Wales 1982) whose new design will bring all the ingredients of the original garden to Peckham: drawing upon Jarman's oasis of horticultural explorations and windswept charm, he invokes the garden's colour and magic flourishing against a harsh climate on the roof for Bold Tendencies.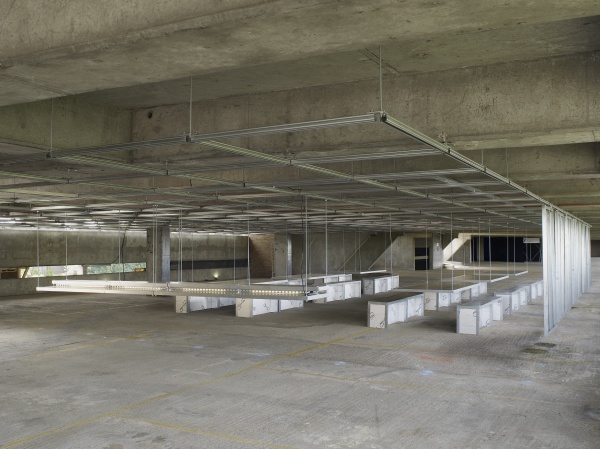 The Dining Room
Mike Levitt (b. UK 1985) created a new architectural environment for Bold Tendencies, located between the concrete slabs of levels 7 & 8. The core programme for this space is a series of artist devised banquets working in collaboration with Frank's Cafe Head Chef Mike Davies. The series is co-produced with Harriet Mitchell.
.
All images – Courtesy of Bold Tendencies, London