EXHIBITIONS
Brian Kennon "Get In" at ltd los angeles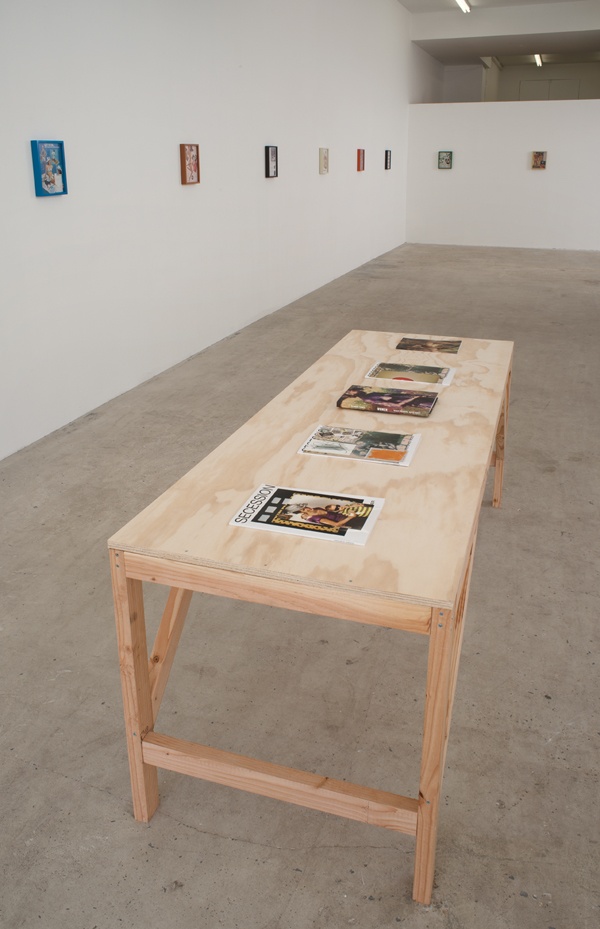 ltd los angeles presents Brian Kennon?s first solo exhibition with the gallery. "Get In" features 4 overlapping series of works that continue Kennon's exploration of print media and its relationship to visual culture. For this occasion, ltd los angeles published a catalogue also titled Get In by Brian Kennon and Andrew Berardini.
As part of this exhibition, ltd los angeles inaugurated ltd presents…, a specifically dedicated space within the gallery to realize practice based projects independent of the commercial gallery schedule and context. Launching this program, ltd presents… 2nd Cannons Publications, Kennon's ongoing publishing project. ltd presents… 2nd Cannons Publications will run until Fall 2012.
_

From Spread. Succumb. Get into the Picture: This will eventually become an essay about Brian Kennon, by Andrew Berardini:
Get into the Picture
Isn?t just about everything we want misplaced desire? Is misplaced desire a bad thing? I suppose it?s here where we ought to talk about the function of images. Floating signifiers as some say, things that we can project all our meaning onto. Mediated images have their own power, Warhol tacked his cart to that horse and rode into pop stardom, the Pictures generation (as Richard Prince, Sherrie Levine, Cindy Sherman, et al. are sometimes called) took a more critical take on popular imagery and mass media, as commentaries on power and capitalism, consumerism and gender, etc. Sometimes I think the mediation gives us an out, allows us to see things as art that we might otherwise be repulsed by. Catherine Opie photographing Ron Athey is a hot commodity, allowing us to get close to Athey?s ritual power, but without actual getting wet with blood. An actual performance of Ron Athey?s could be patronized for a fraction of the price of Opie?s picture and often are performed to a fraction of the audience, the closeness for most is too raw.
If pictures give us an out, it also gives us an in. There are innumerable strange and usual sex practices, for example, that curiously get looked up online by teenagers and others, but never actually engaged in, from transsexuals to fun with fruit. We?re curious, but perhaps shy or afraid of what things are, the pictures allow us in to the fantasy to see if it suits us, the picture allows us to discover ourselves with enough distance to feel safe.
Isn?t critiquing a work of art a way of "getting into the picture? " Appropriation a way to make the art your own, whether that?s snapshots of art in the homes of fancy art collectors (Louise Lawler) or outright knock-offs (Sherrie Levine) or Prince rephotographing ads, each claims previous territory or in the limitless countries of meaning, we don?t even say it has to be reclaimed, but is simply new territory whose existence like a peninsula depends on the mainland to exist, but is still wholly separate. Even the act I?m performing now, writing about art, let?s me get into the picture, become a collaborator with its meaning, to be owned by it as something that perplexes or engages me, to own it by making my own meanings for it, even those hewn out of simple biography. Though you wouldn?t know this looking at most art writers (or what they write for that matter), but writing about art can feel sexy.
–
through December 21, 2011
–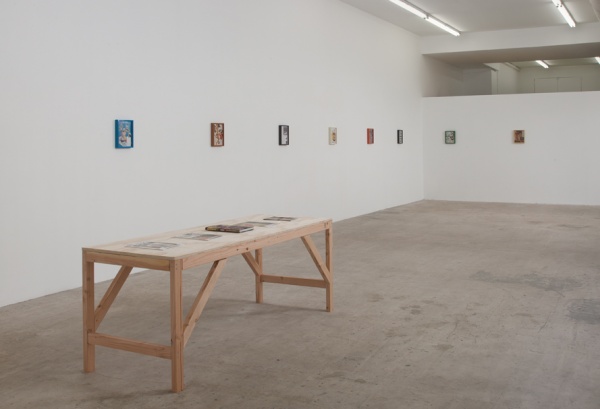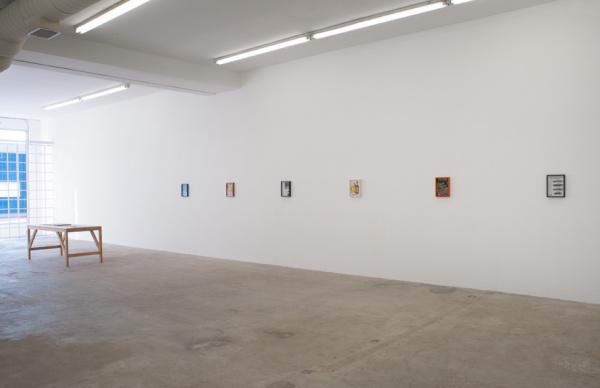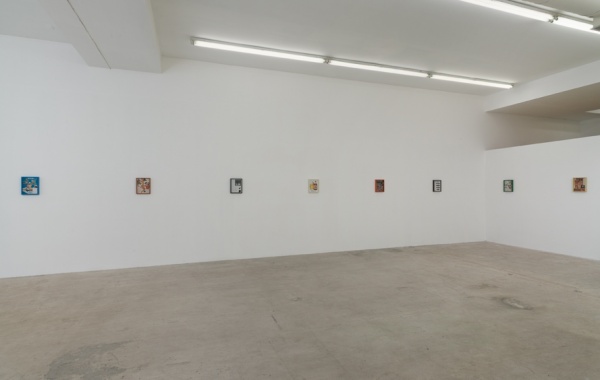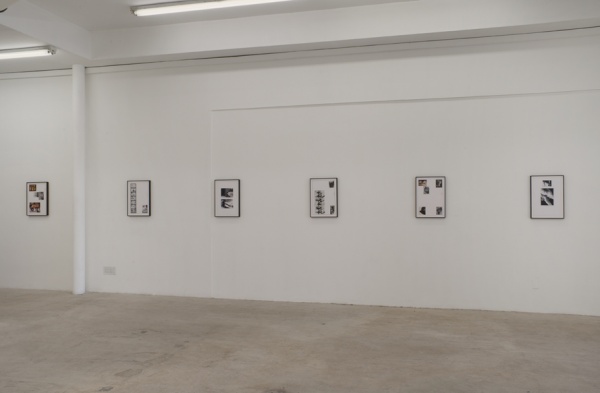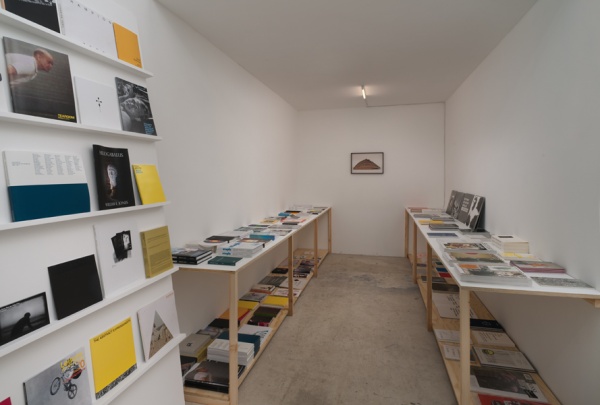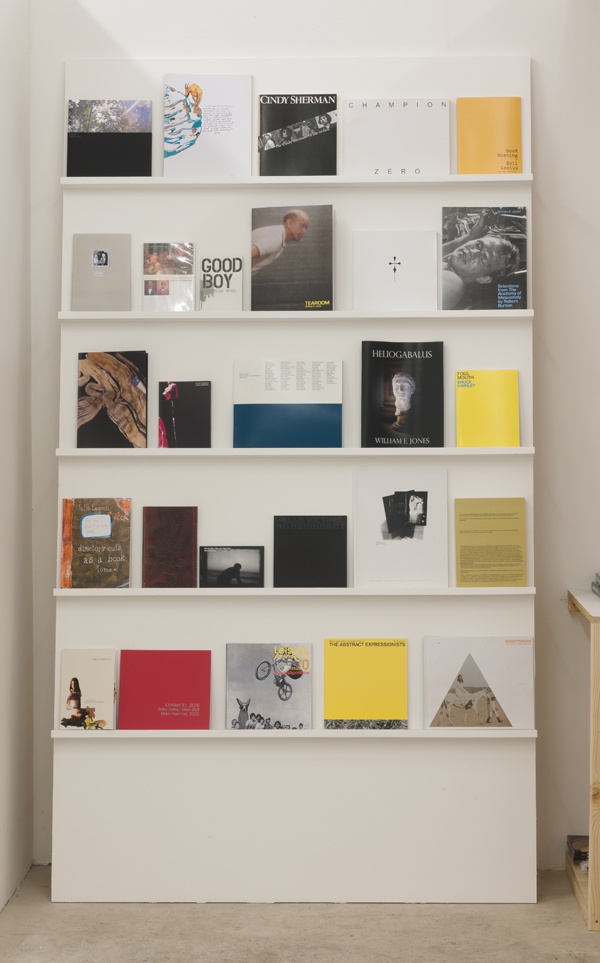 All images – Brian Kennon, "Get In", ltd los angeles, through December 21, 2011
Courtesy: ltd los angeles, Los Angeles