CONVERSATIONS
On Broken and Glorious Things: Jesse Darling
Close
1
2
3
4
5
6
7
8
9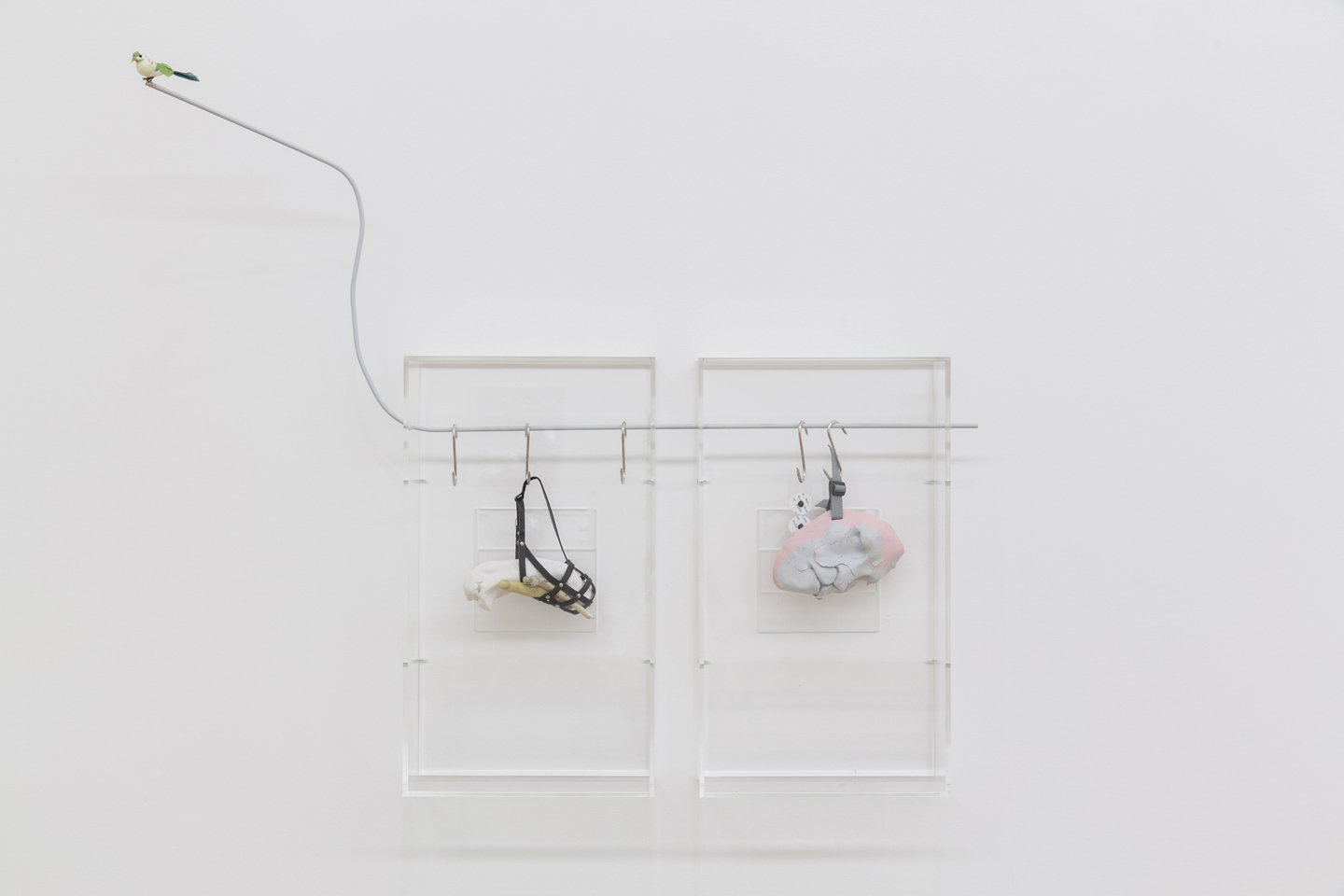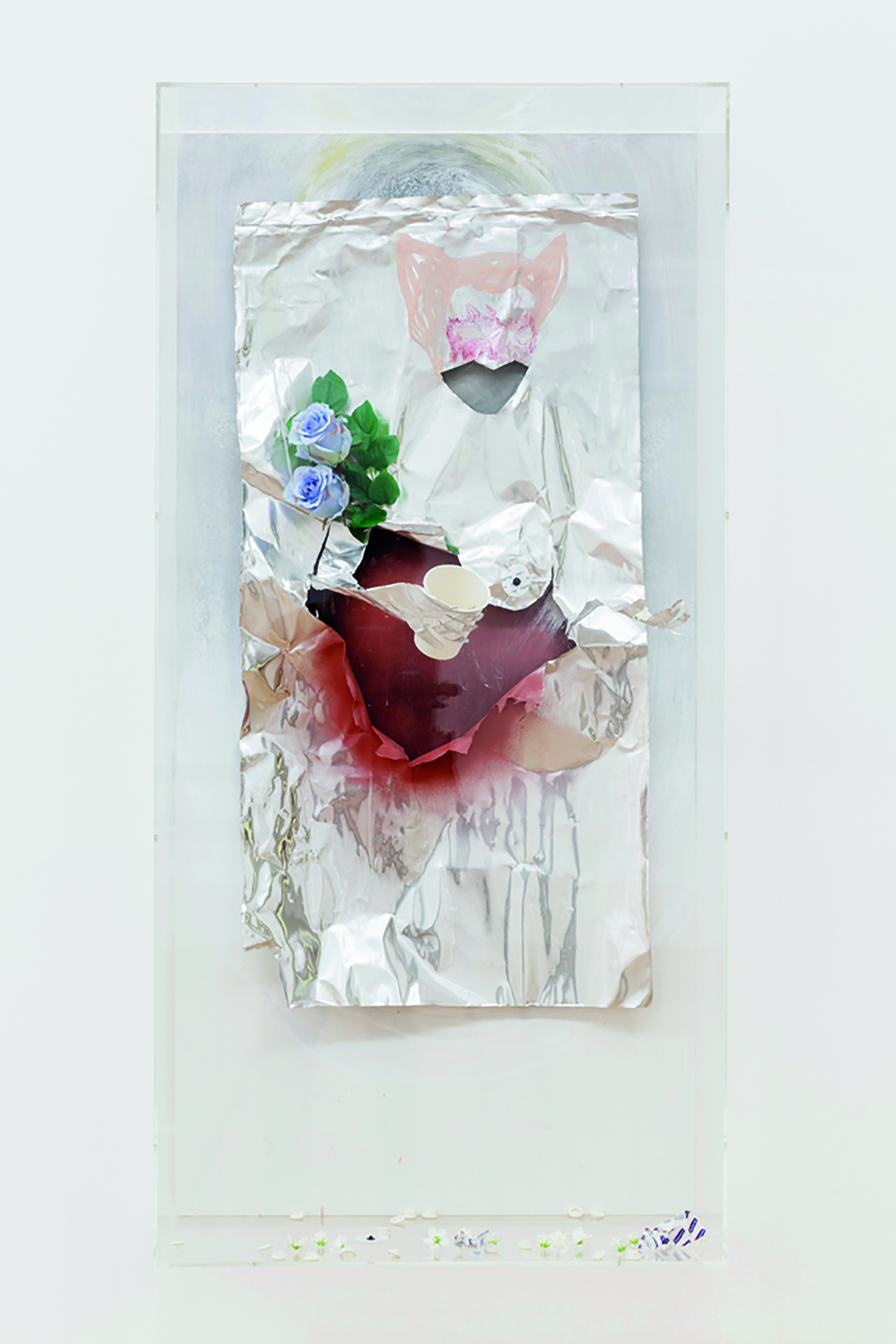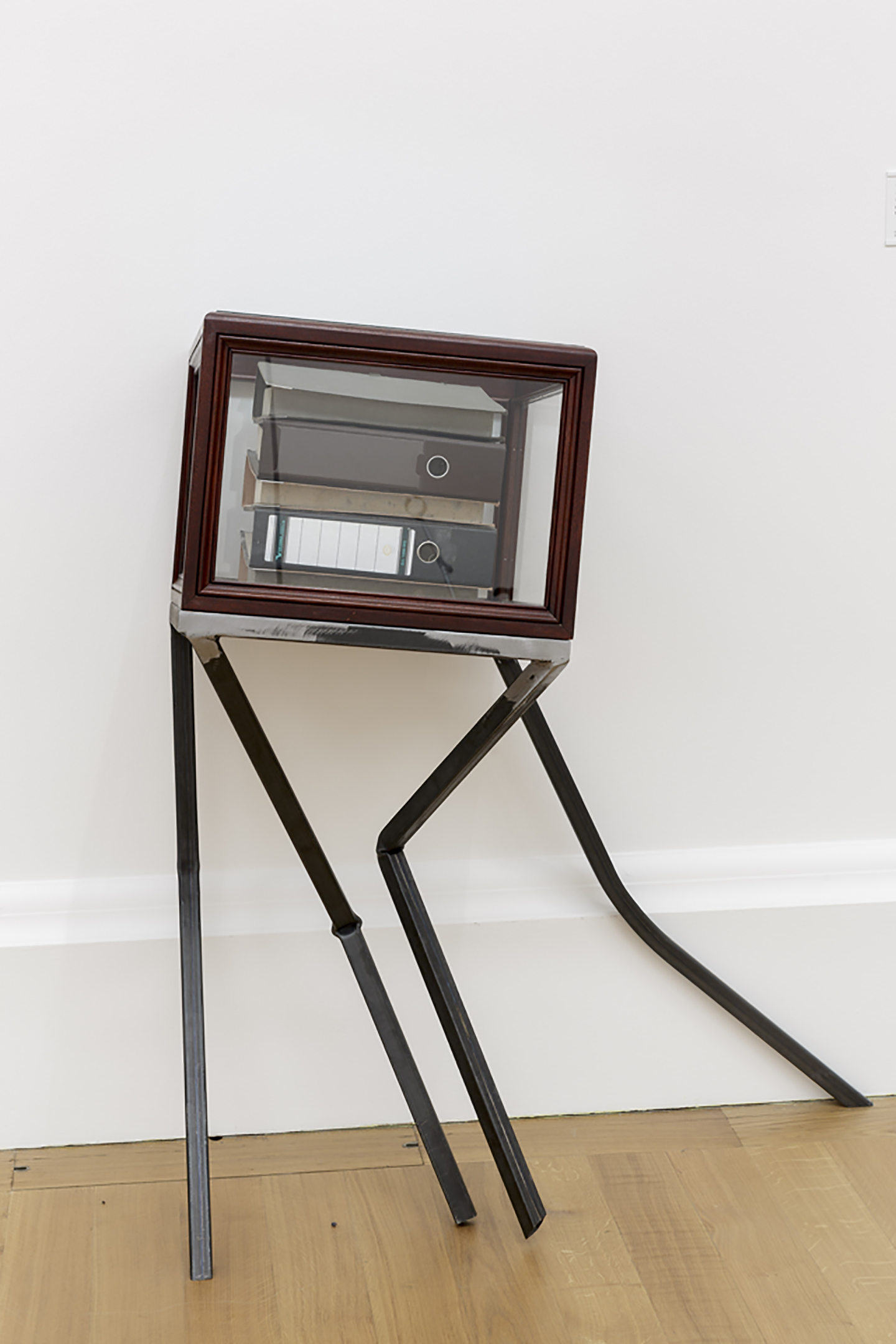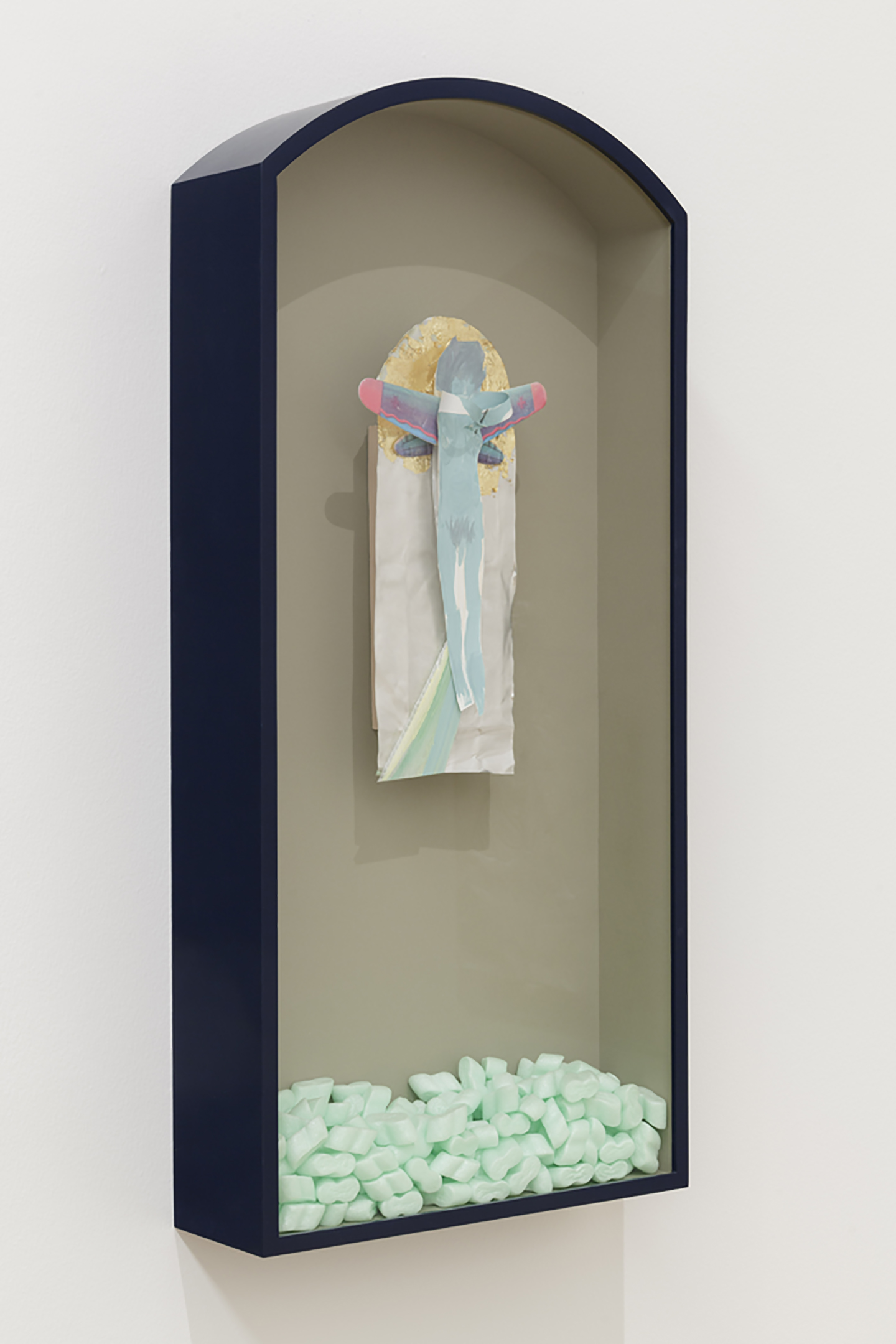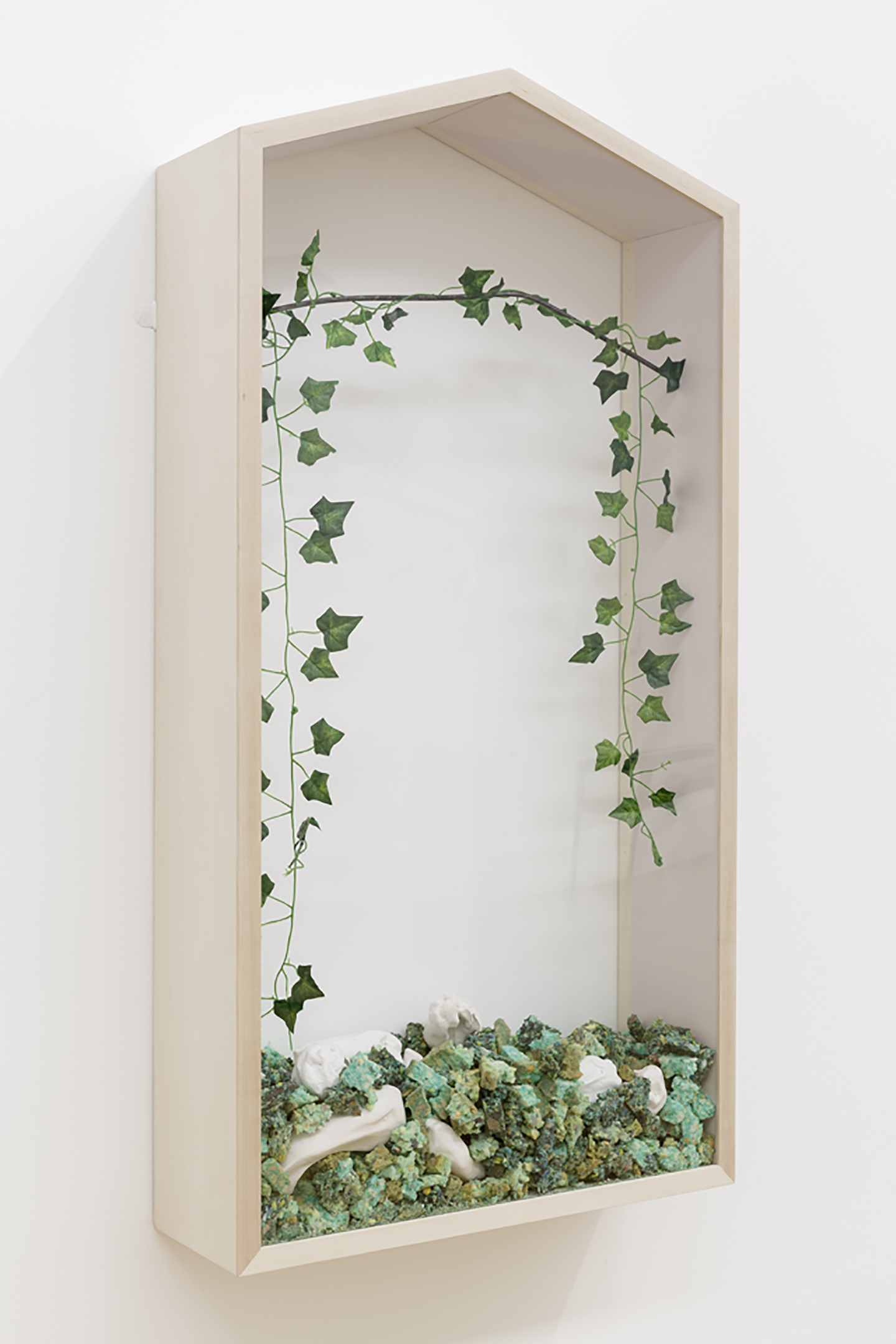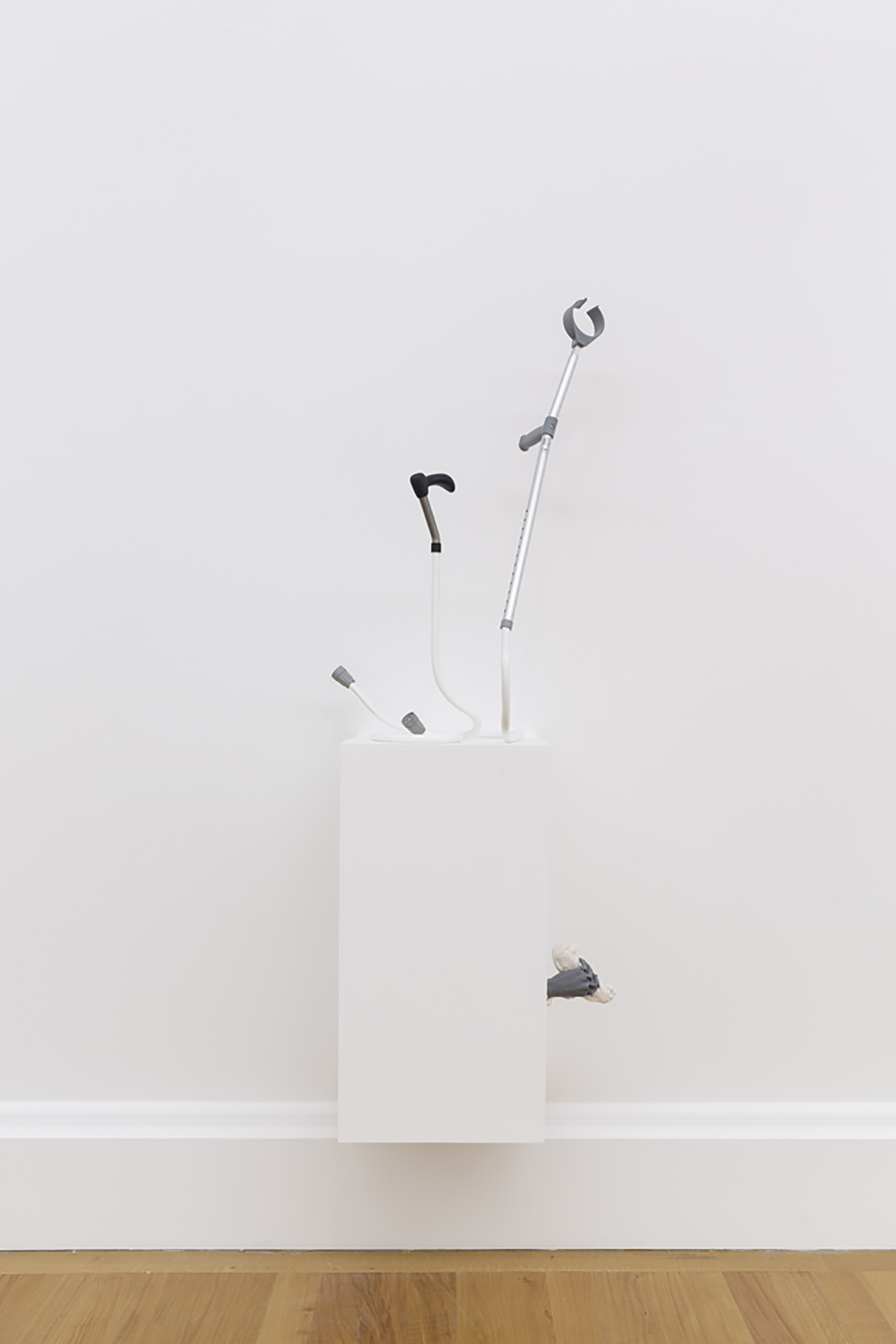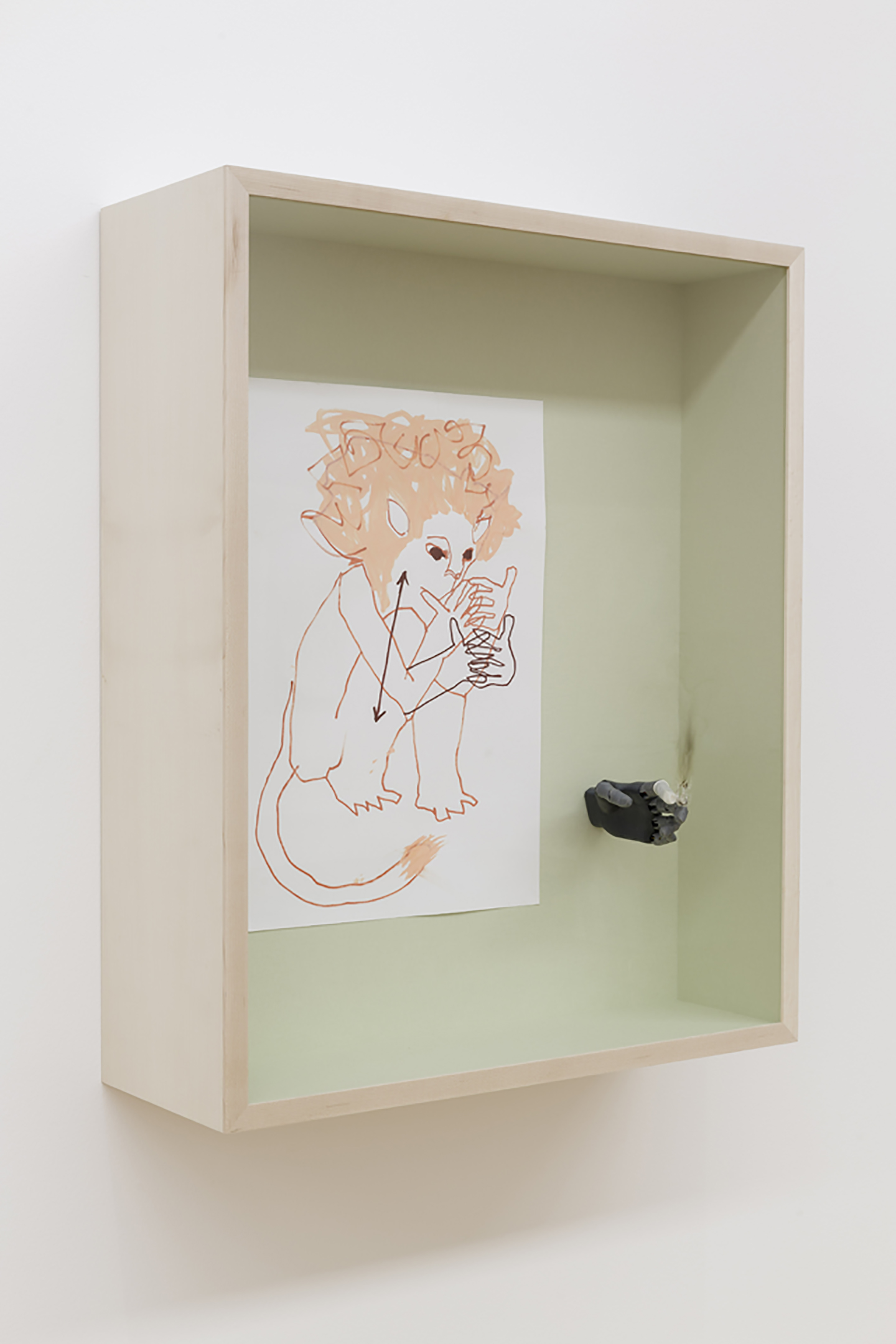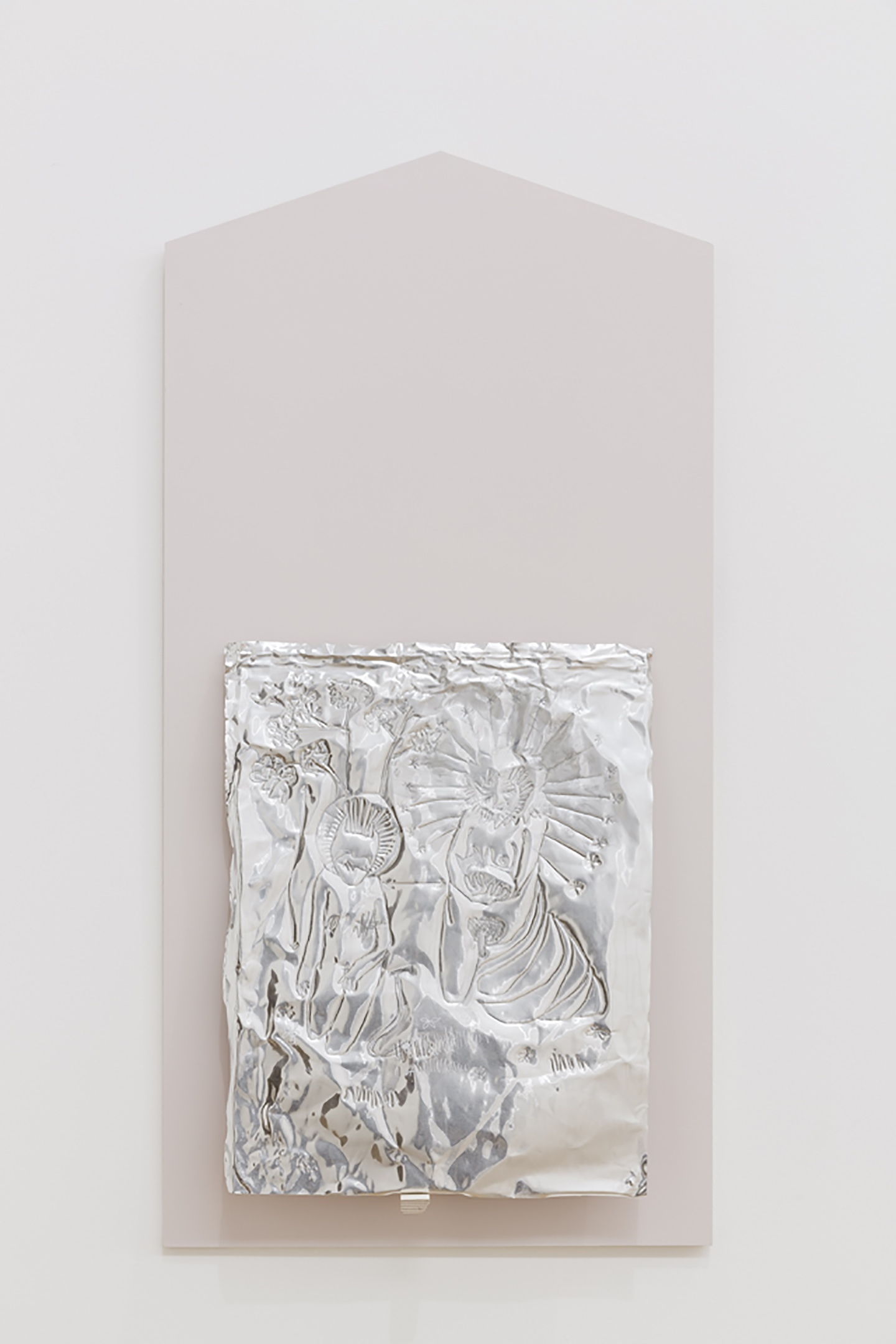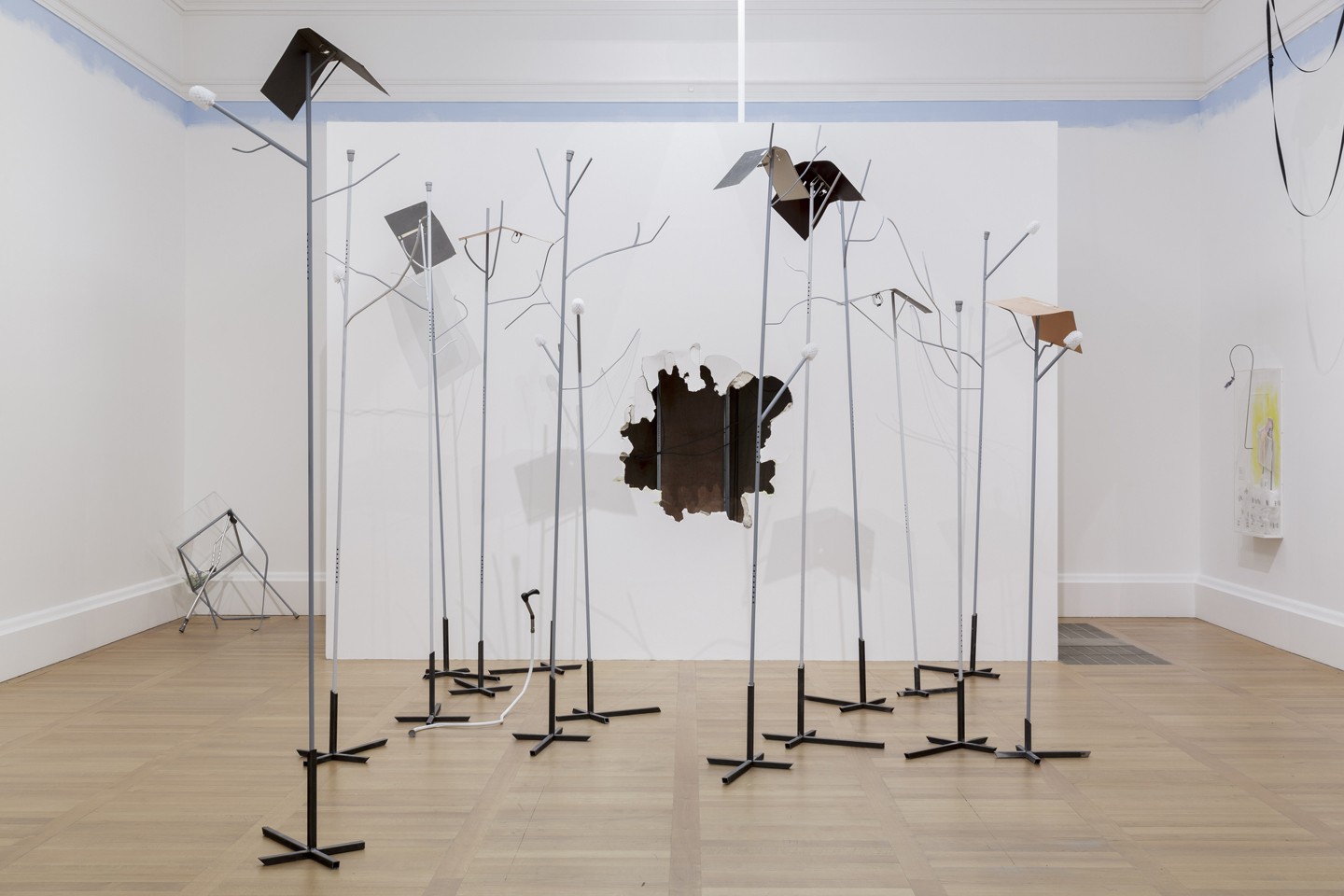 Jesse Darling and Isabella Zamboni in conversation
Ballad: a slow, sentimental song, or a medieval poem accompanying music and dances, of unknown authorship and passed on orally as part of folk culture. The term Jesse Darling chose for the title of their Tate Britain show, The Ballad of Saint Jerome, pertinently tackles its concerns and languages—highly narrative and emotional, the gothic yet playful sculptures, drawings, and installations address myths and ideologies internalized in our culture, particularly in relation to the body. The specific myth that Darling looks at is the one underlying modernity, its religious, political, and cultural institutions, its medical-industrial complex, its white male gaze. And the specific ballad that Darling recounts is the one of Saint Jerome, the fourth-century Christian scholar who, instead of reacting in fear in front of an apparently ferocious lion, recognized and healed a wound in its paw, removing a thorn there stuck. On the occasion of their first solo institutional show, Jesse Darling talks of why Jerome's is a tale of oppression and love, how values are fetishes like BDSM, how bodies and civilizations inevitably fail, and why flowers grow particularly well in a graveyard.

Isabella Zamboni: As some of their titles suggest, many artworks in this show appear as relics, parts of the holy Jerome's and his lion's bodies within glass vitrines, or devotional portraits, but they seem at times relics also in the sense of leftovers of something that has been destroyed or lost—the hole in the central white wall, for example, the foam bits near the sphinx "strewn like vomit or confetti,"[1] wounded hands and paws, a cluster of birds. What is it that could be revered here? What is sacred in your story? And what has possibly been lost?
Jesse Darling: On the one hand, you might say I'm trying to make a case for broken things and people, of which I'm probably one. But I am also suspicious of conservative ideologies that try to keep things whole—legacies, lineages, hierarchies. Archival and packing foams, for example, are polymer products designed to keep important things unbroken, but they will outlive most of those things, along with the people who wanted to protect them. And in this paradox of petroleum modernity, which is a kind of death cult, there is a hole—like a wound, or an abscess, or an absence—which I think of as the center that could not hold. So I wanted this hole to be the "altarpiece" of the exhibition.
And God, or nature—the principle of entropy and regeneration, whichever way you want to see it—will have its way in the end, and that for me is the redemptive idea. Of course redemption is a deeply Christian concept, but then again, so is "apocalypse." In terms of divine macro consequence I think neither one is a real thing, but within the scope of a single life there could be instances of both. And in the inevitable failure of bodies, structures, and civilizations, there is the certainty of transformation, if not renewal, like how flowers grow especially well in a graveyard. I like to think of wild birds picking at the ribs of great imperial cities, and of the many ways that life goes on despite.
IZ: This act of projecting value or redemption amid the modern "apocalypse" seems to happen through a sort of short circuit between acknowledgment and complicity, condemning and ennobling—a sweet-sour overhaul like birds inhabiting debris. In this same perspective I see the roles of sex and affect you put in play in your works. The story of Saint Jerome and the lion, you stated, is an extraordinary tale of love on one side, but also of domestication, of subjugation within care. In his story that you recount at Tate, references to sex come up: male heroes receiving female attributes, Lady Batman engraved with breast and penis; strap-on harnesses or ball gags employed in the sculptures. Do you suggest to see love as a form of extortion, of exchange at a high price? What role does sexuality play in this?
JD: "Everything in the world is about sex except sex," said Oscar Wilde. We're talking about contemporary art objects, after all, which have their origins in the religious fetish and the commodity fetish—and which, like sexual fetishes, function as symbols of desire. But there would be no religious "fetish" without the commodity form. And where the European self is constituted as rational and Enlightened, in opposition to the libidinal and impulsive fetish worshippers dreamed up by European anthropologists, there is also a sexual fetishism at play. So this is a little bit where I'm going when I think about the lion who appears out of the wilderness in the story of Saint Jerome: a wild beast from a wild place tamed (or topped, or subjugated) by Jerome into relinquishing the law of nature for the law of the Father.
It's a complex power dynamic: Jerome the scholarly patriarch embodies the power of the institution, but the lion has claws and teeth by which the scholar could easily perish. So there's an implicit ambivalence, but also a mutuality. Queer sex practices like BDSM offer an articulate framework for working out these dynamics in a non-naturalized way as opposed to, say, normative heterosexuality, which is essentially a full-time d/s relationship in which the woman is de facto sub/bottom, but without the understanding that this set of relations also constitutes a "kink." I don't want to perform the gesture of addressing the straight world from a queer place. I would rather that the work queers the viewer and not the other way around.
There are some technologies of sex in the show—if you know, you know—but many of the items that look like sex toys were bought at a pet shop and intended for domestic animals. The fact of subjugation doesn't preclude love: people love their animals! And men love their wives. And if love is not enough, it still gets people through. As do painkillers, prayers, and other prophylactic technologies. But there's nothing didactic to be said about any of this, which is why I am ambivalent about trying to put language to it.
IZ: BDSM as a way of looking at values as constructs, but also a form of relief within an oppressive love, brings us back to the sort of short-circuit we were hinting at before. One way I see this concretely reflected in your works is in a sort of embracing of the breakage—a "queering" agency, I may add. You appropriate ordinary and omnipresent materials like plastic, and tools like binders, toilet brushes, or medical equipment like crutches, to give them a new playful, yet at the same time distressing, life. The act of fracture from their previous status is visible and at the same time poetically sublimated—objects appearing spindly, infirm, gothic, but also sympathetic, gracious, warm.
JD: The figure of the medieval lion is a bad meme, a "poor image," that traveled to Europe as a story in stone. Through several cycles of mediation the lion was transformed like a slow download, and by the time [he] arrives in some of those paintings [he] is unrecognizable as a lion. When I was very sick recently, I made a show about my experience in hospitals and waiting rooms. Reviewers talked about the sculptures as being abject and full of death, but I had seen them as full of life and resilience. Had I failed in communicating something, or was this failure on the part of the able-bodied viewer who projected their own worst fears into the work? I honestly don't know. But I think I am trying to say that something "broken" is also just that which has undergone transformation (or transmutation, transubstantiation: from everyday objects to body and blood, and back again). And embracing decay in general might also mean embracing the decay of narratives or use values: a kind of unmaking of the everyday, which is what happens both in love and in illness.
IZ: I'm interested to hear more about your conception of embodied knowledge. How do you put it into practice, as an artist, and in your personal life?
JD: I think all knowledge must be "embodied knowledge," which is to say empirical, limited, intimately connected to the body and its biography. I'm a white European assigned female at birth, and this is the formative set of relations and experiences that inform my thinking despite my own longing to depart from these things. And my consistent failure to depart from these things, or to raise my right arm above my head unassisted, or to master literally anything over the course of my life, is what constitutes this so-called embodied knowledge. There's nothing special about me in that or any other regard.
IZ: I was curious to hear you talk about one work in particular, Icarus bears the standard: a yellowish pillow bridled with dog leashes, strap-on harnesses, and long straps, hanging from a mobility crutch high on the wall, as a sort of banner.
JD: I am uncomfortable with trying to talk about specific works, but like a lot of my other work it's a bunch of visual and verbal puns slung together with magical thinking and is some kind of partial self-portrait. I was trying to say something about the heroic and the heraldic, also in the sense of heralding something that is not yet here. But the idea of the heroic is ridiculous of course, and so is Icarus, who believed that technology could shield him from entropy, who thought he was the exception to the rule. But I identify with Icarus in his machismo and longing. And his prosthetics took him almost all the way to glory! After all, who doesn't want to look at the sun?
[1]  https://www.instagram.com/p/Bn3XX61BSPE/.
at Tate Britain, London
until 24 February 2019