REVIEWS
Caleb Considine "Sandpaper Tongue" at Bureau, New York
Close
1
2
3
4
5
6
7
8
9
10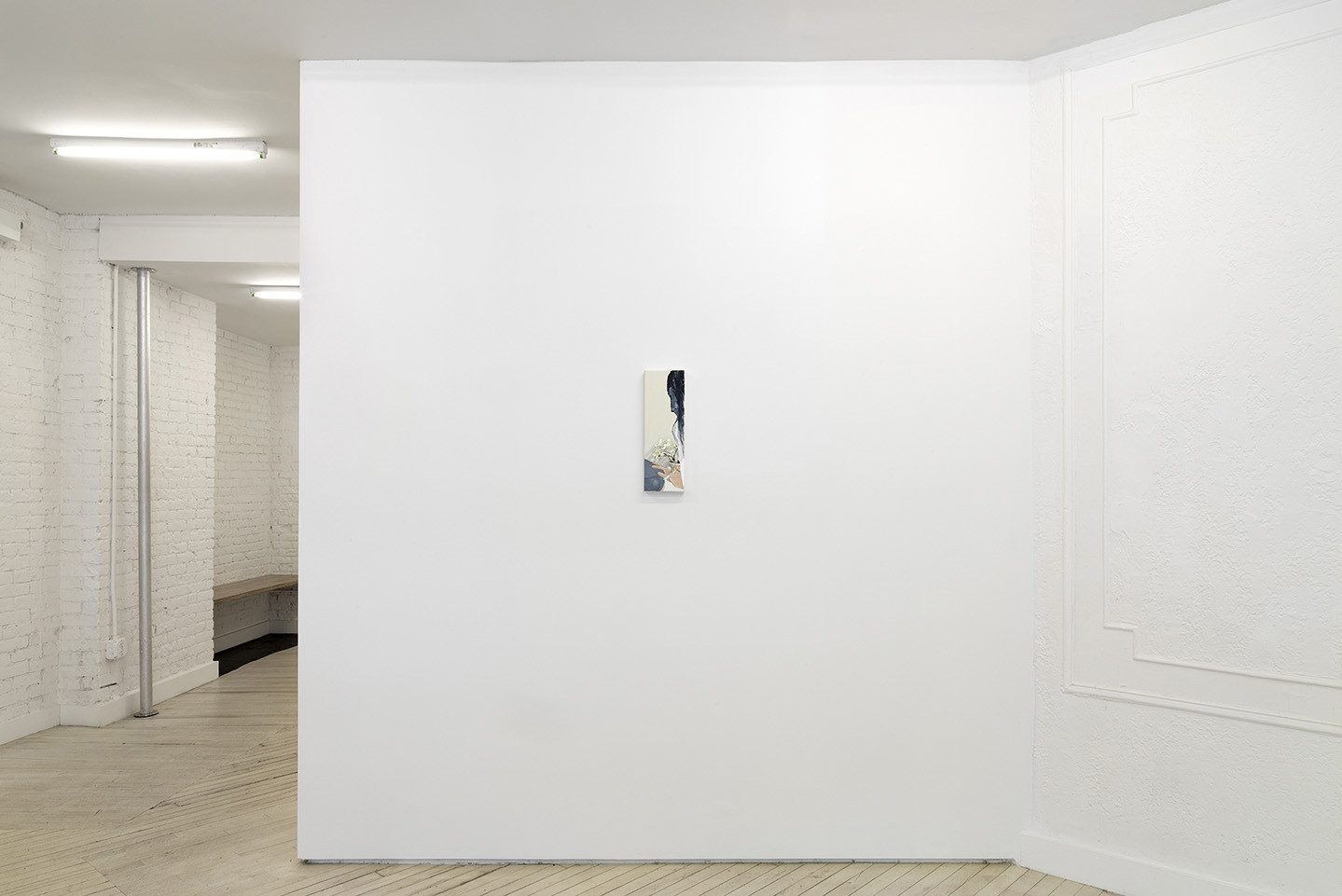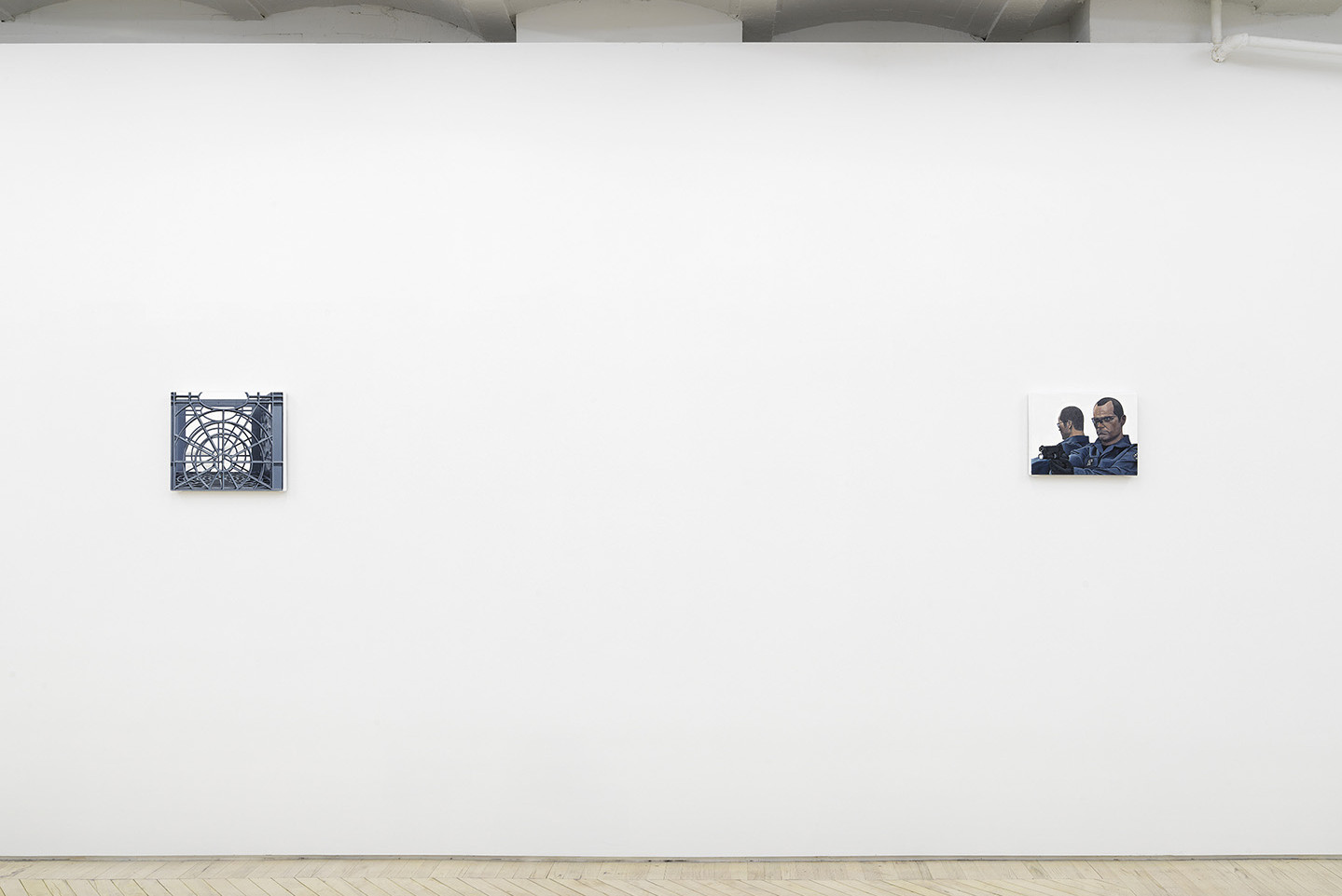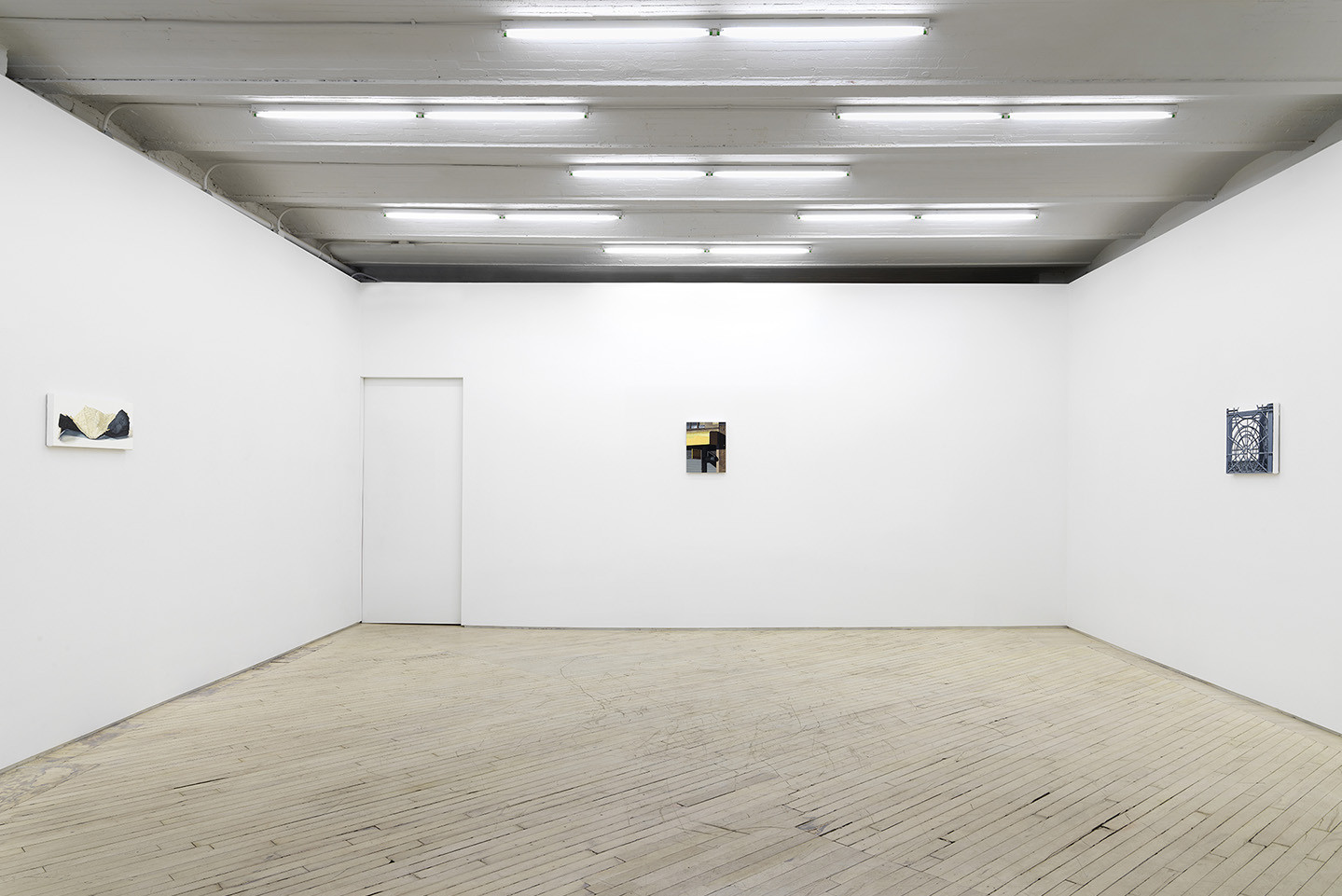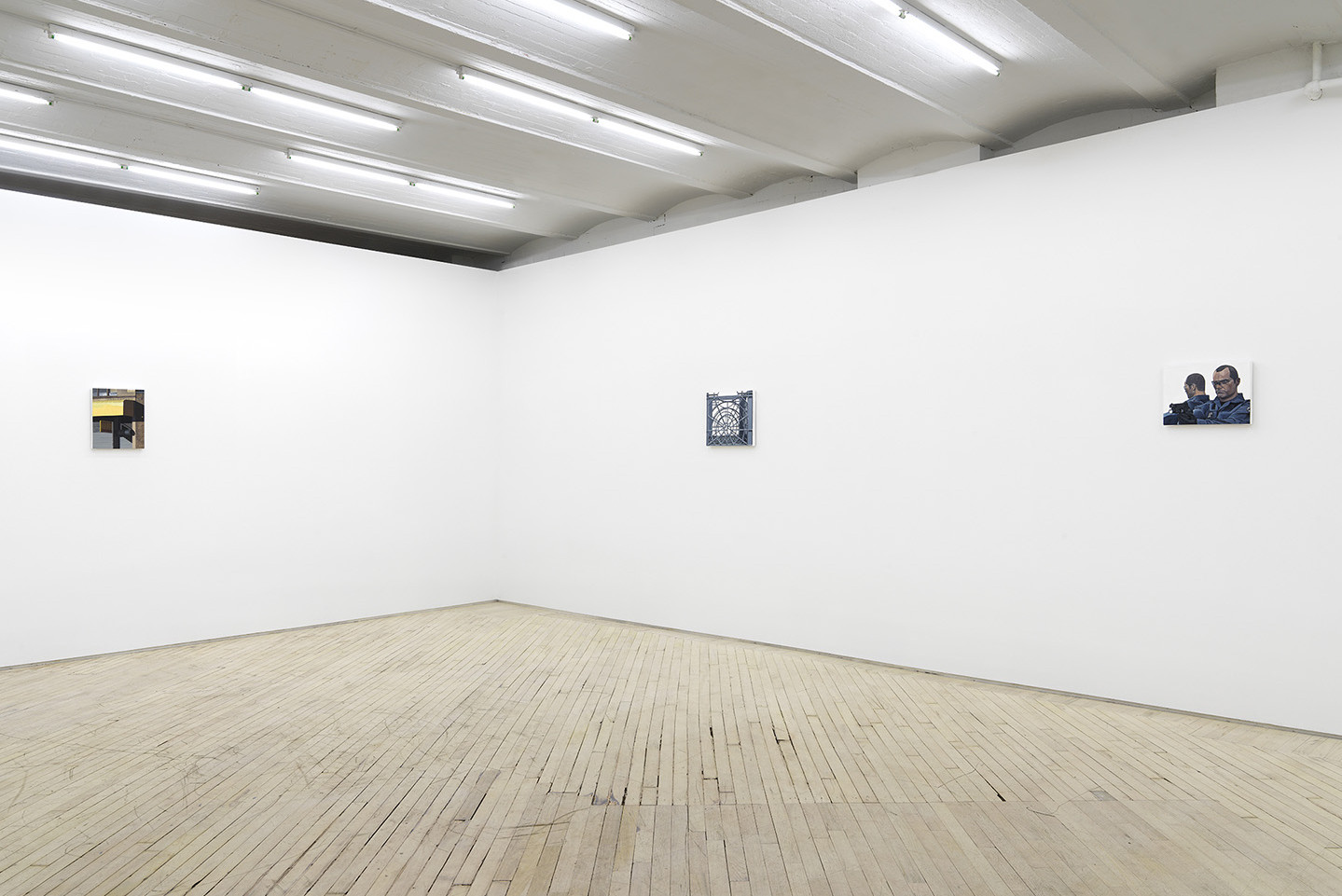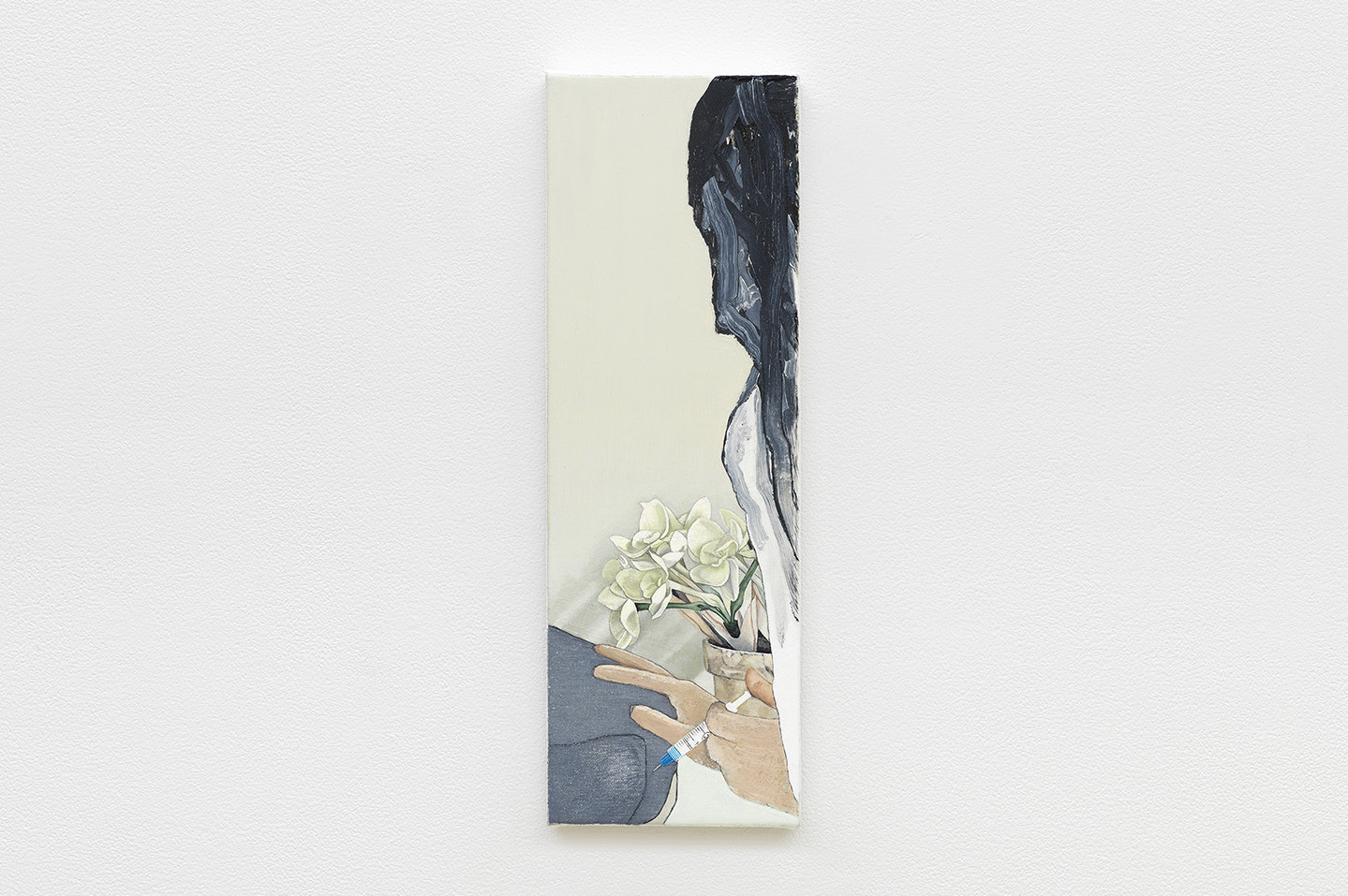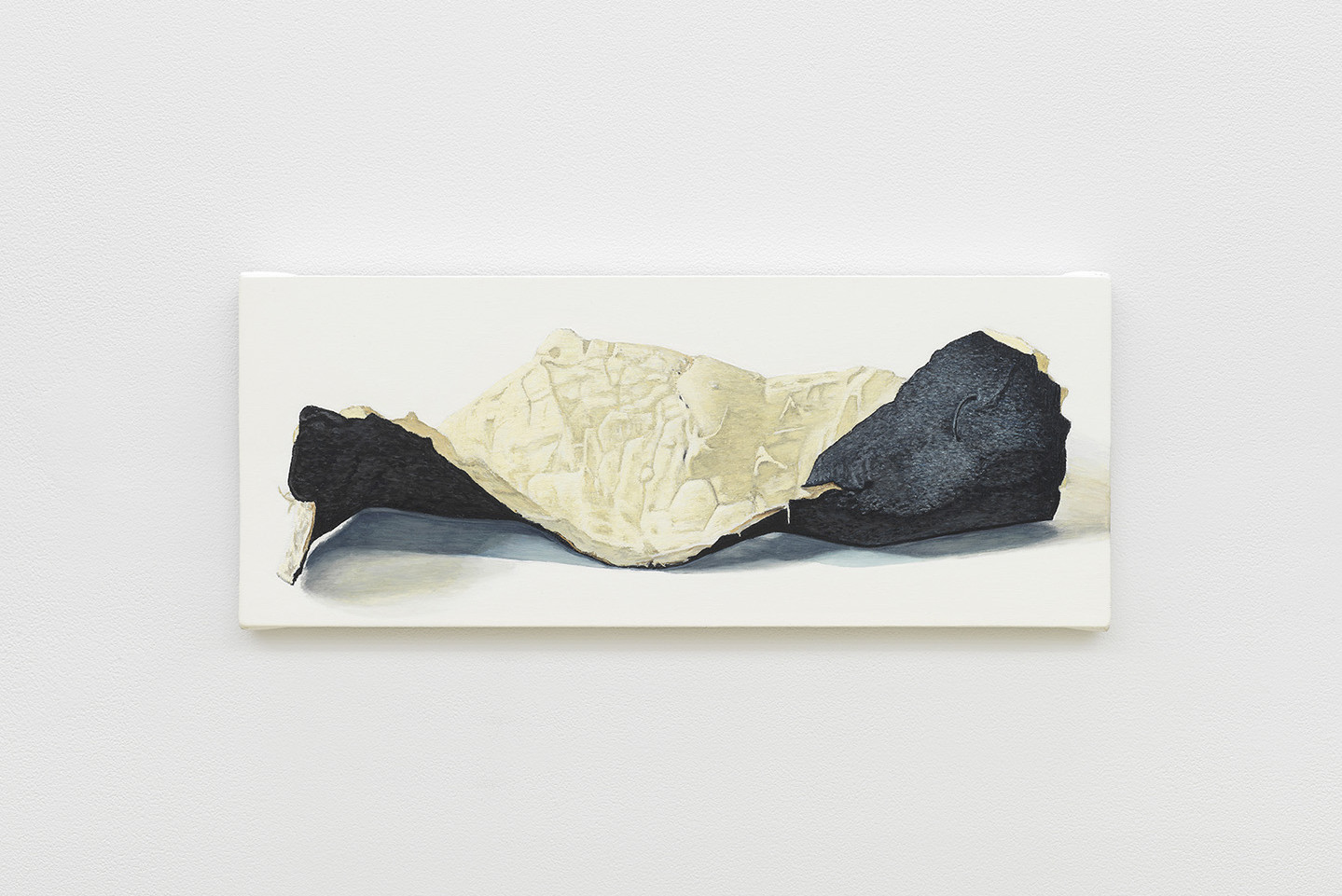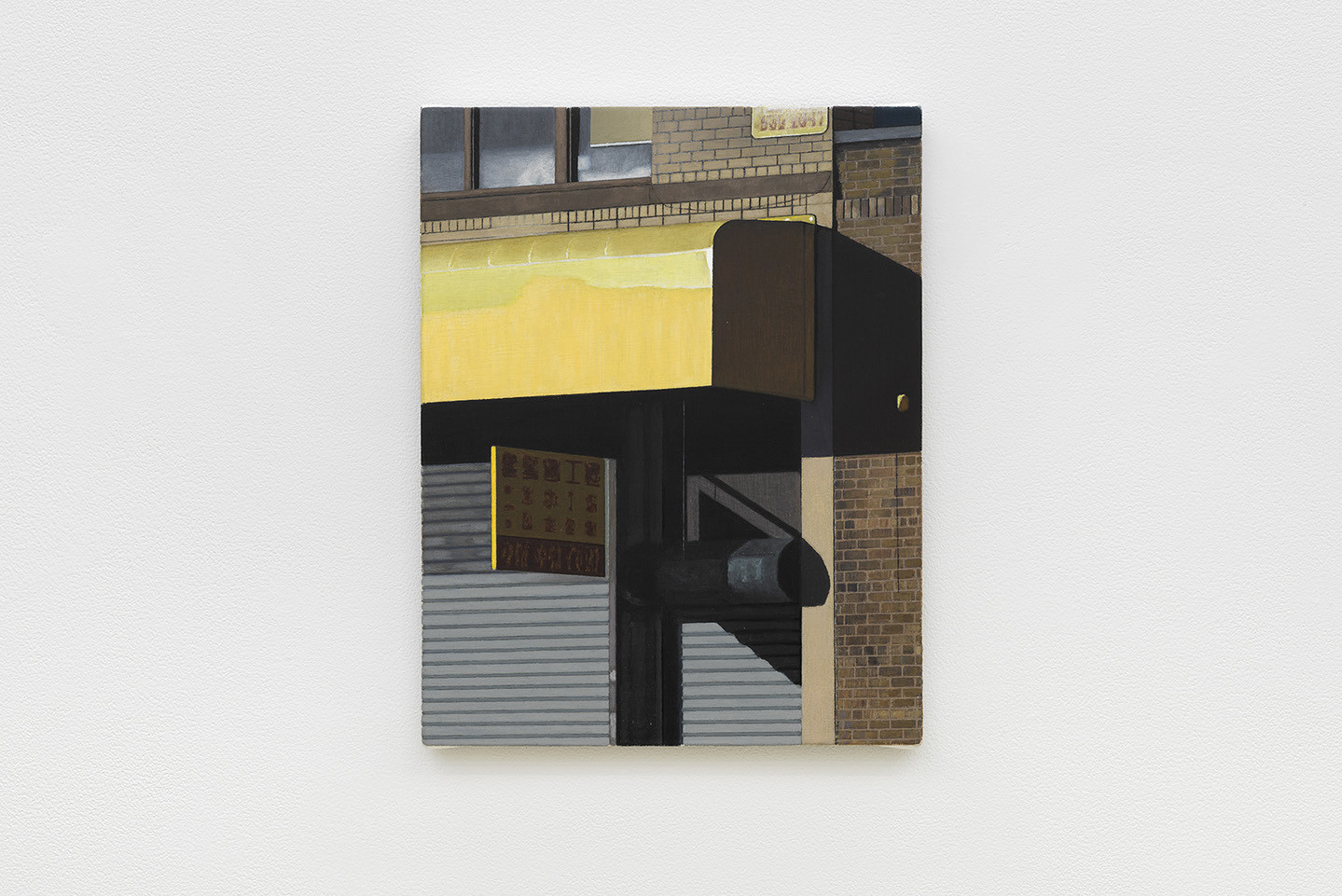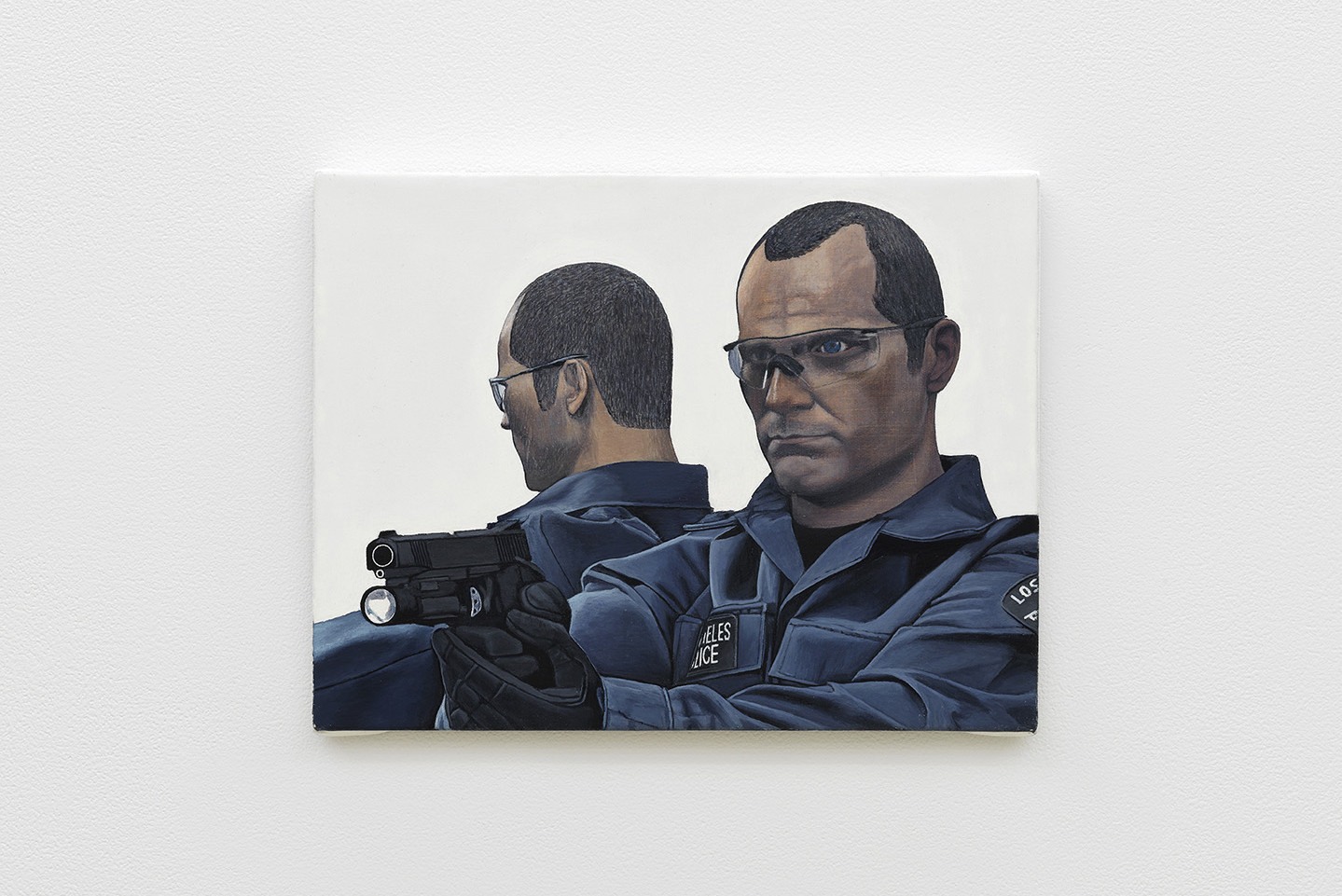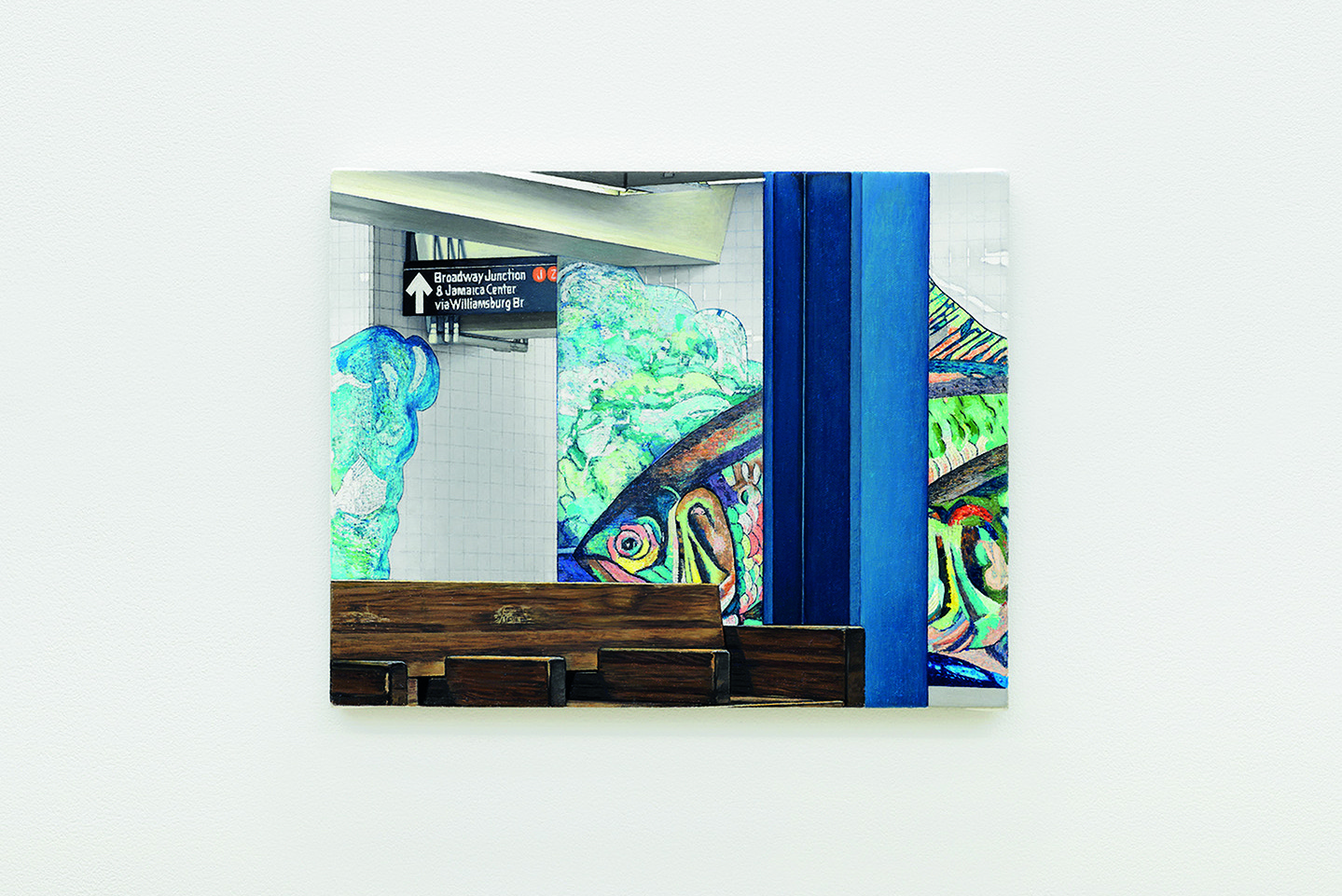 by Ashton Cooper
In this spare exhibition of just six small paintings, Caleb Considine continues his exploration of seemingly inconsequential scenes or objects, all painted faithfully from life. Considine's work has been referred to variably as photorealistic, naturalistic, observational, and realistic—each term as loaded and slippery as the next. Though they seemingly point to the same thing, each label inevitably conjures up different histories, periods, and figures. Accordingly, situating Considine in the lineage of any would substantially alter an interpretation of his work. In a gesture toward clearing this up (or perhaps adding to the confusion), Considine uses the text he wrote for the show to point us subtly toward one option: realism's ninetenth century origin.
In his text, Considine quotes at length from art historian TJ Clark's book Image of the People: Gustave Courbet and the 1848 Revolution. In so doing, the artist frames his work against realism defined as the French art movement led by Courbet in the mid-1850s. In this sense, Realism is defined as depictions of real life. For Courbet, that meant painting stonebreakers and funeral attendees. For Considine, the stuff of real life mostly pertains to his day-to-day: a storefront in Sunset Park near his studio, the Delancey Street subway station, junk around his workspace.
For example, Peel, 2018, depicts a veiny husk slumped over so that its white exterior droops over its black underside. This enigmatic object rests against a blank white background and, even with the clue given by the title, one can't quite fathom what it was peeled from. An exotic fruit? A crustacean? What Considine has actually painted is a small strip of orange peel propped up in his studio for the many months it took to complete its rendering. The subject matter is utterly banal, but is made opaque via the artist's decision to paint the rind white and the pith black. Though we might anticipate that realist painting will present its subject matter in an easily digestible way, Considine's work deliberately muddles this expectation in order to create a relationship with the viewer that requires close and slow examination. The near inaccessibility of his subject matter keeps the viewer engrossed, absorbed.

Considine has stated that his paintings preserve "a state of absorptive indeterminacy." Paying attention to this indeterminacy is key. To discuss the work solely in terms of its realism is to overlook a major facet of the images' construction. Less consideration has been paid to the moments where realism softens into process. For example, in Untitled (2018), which depicts a closed storefront at night, the brick exterior is meticulously rendered, as are the shadows cast onto the shop's metal roll gate. This precision, however, is interrupted by a small sign at the top that has been partially wiped out due to Considine's practice of sanding his canvases or soaking them in turpentine. In a more extreme example—
The Vet, 2018—Considine paints the figure of the veterinarian as a vaguely human-shaped blob of black and white brushstrokes. The rear end of the cat at the lower right, into which a shot is being administered, is less abstract but still cartoonish, while a pot of flowers at the center of the composition is precisely rendered. The variation is disorienting.
Across all of the works in the show, Considine consistently includes gestures that undermine any photorealistic quality—verisimilitude is not the point. When we are all surveilled and reduced to bytes of data, it is fitting for "realism" to be repeatedly paired with indeterminacy. The non-mimetic moments allow the artist to abandon the vise of ownership, of categorization, of a masterful eye. A critique of panoptic vision and control is blatant in Don't Worship the Devil (2018), a painting of a brutish policeman figurine, easily mistaken for human, with his back to his own reflection. A French critic insulted Courbet in 1851 by accusing him of doing "democratic and social painting—God knows at what cost." While Courbet's canvases courted public controversy, Considine's quietly political stance is shown more than told.
at Bureau, New York
until 17 June 2018