ESSAYS Mousse 32
Californian State of Mind
by Lynn Hershman, Martha Rosler, Allen Ruppersberg, Karen Moss, Constance Lewallen, Stephen Kaltenbach, and Jens Hoffmann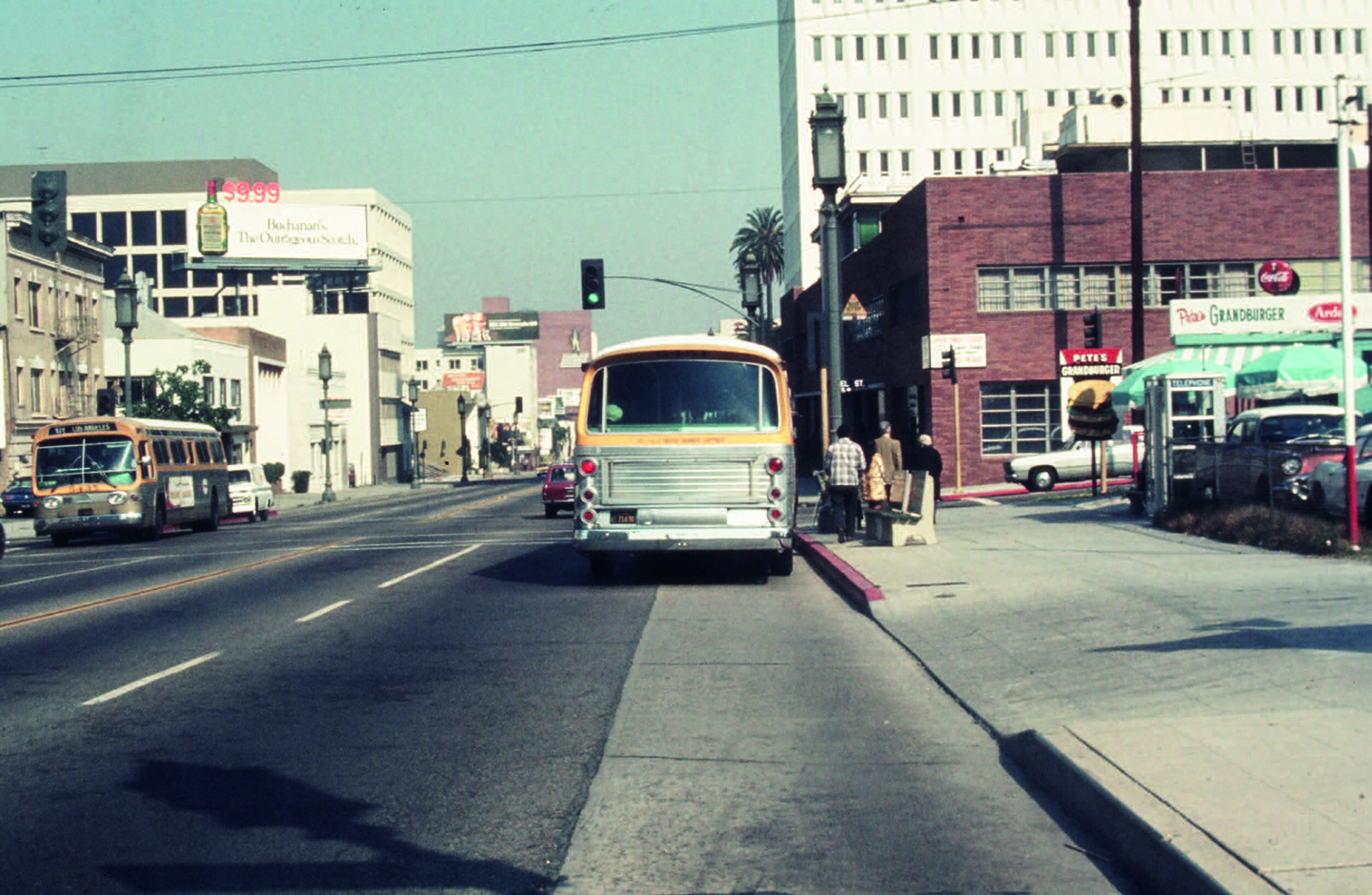 Paul McCarthy, May 1, 1971 (detail), 1971. Courtesy: the artist and Hauser & Wirth


The very recent "State of Mind" exhibition at the Orange County Museum in Newport Beach can certainly be indicated as an epochal event?the first extensive overview of Conceptual Art in the 1970s in California, examining the misunderstood connections between the artists of the northern and southern portions of that state. Part of a wider program of the Getty, "Pacific Standard Time", the show has met with unanimous acclaim for its major effort of research and rediscovery. In the following conversation, Jens Hoffmann develops a lively discussion with key figures in the project, from the curators to some of the most important artists involved.
JENS HOFFMANN: Karen and Constance, tell me about curating "State of Mind: New California Art Circa 1970" at the Orange County Museum of Art. It looks at art made in the 1970s, focusing mostly on Conceptual work made in California.
CONSTANCE LEWALLEN: I had been thinking about doing this exhibition for a long time. I have organized solo and group exhibitions at the Berkeley Art Museum (BAM) and elsewhere with many of the artists we feature in "State of Mind": Tom Marioni, John Baldessari, Ant Farm, Michael Asher, Bruce Nauman, Paul Kos, Terry Fox, Joe Hawley, Mel Henderson, and Alfred Young, Bonnie Sherk, Robert Cumming, Lowell Darling, Darryl Sapien, Howard Fried, Martha Rosler, Ed Ruscha, Larry Sultan and Mike Mandel, and Al Ruppersberg. BAM has a long-standing connection with the art of this time and place. It holds the archives of Ant Farm and Marioni's Museum of Conceptual Art. And although in recent years there have been some shows that pertained to aspects of this period in California, there had yet to be a close examination of the seminal period of Conceptualism in the state as a whole. I proposed it to my colleagues at the BAM and, because of the scale of the project, they suggested I seek a partner organization. Soon after, I ran into Liz Armstrong and Karen Moss of the Orange County Museum of Art, who told me they were considering a show on this period in Southern California. We decided to collaborate. Then the Getty Research Institute announced the "Pacific Standard Time" project and, fortunately for us, our concept fit within the parameters of the initiative and was eligible for the grants that made the show possible. From the beginning we decided to cast a wide net—to define Conceptual art broadly so as to include performance, installation, books, film, video, mail art, et cetera, reflecting the anti-establishment mood of the time.
JH: How did the differences of Northern versus Southern California—if you indeed think that there were such differences—manifest in your exhibition?
CL: I had always wanted to dispel the notion that there was no relationship between the art and artists of Northern and Southern California, and Karen concurred. Yes, there were regional differences, but we organized the exhibition around themes such as Mapping the Land, The Street/The City, The Body, Art and About Art, and so on, to reveal affinities heretofore unacknowledged. There were direct interchanges among these artists via magazines and exhibitions, and art schools were especially important. We believed that certain characteristics distinguished California Conceptualists from their counterparts on the East Coast. Less reliant on systems and linguistic structures, Californians tended to work in more experiential modes. Political activity, which had a direct reflection in some of the art, was particularly strong in the North, starting with the UC Berkeley Free Speech Movement and strong antiwar activity and continuing with a host of liberation movements, from the Black Panthers to gay, feminist, and ethnic identity efforts. Artists in Southern California were not untouched by the social and political upheavals of the time, especially among the Chicano minority, and these issues were in the foreground of the work of artists centered around UC San Diego. Artists up and down the state engaged in role playing, body art, performance, and, especially in Northern California, the conflation of art and life activities.
KAREN MOSS: As for divisions between art produced in Northern and Southern California, I can say definitively that stereotypes do not necessarily prevail. While it's true that Bay Area artists (Terry Fox, Lynn Hershman, Linda Montano, Tom Marioni, Bonnie Sherk) made art-meets-life, body-oriented performances, so did Eleanor Antin, Martha Rosler, Chris Burden, Paul McCarthy, and Suzanne Lacy in Southern California. And while LA-based artists such as John Baldessari, William Leavitt, Ed Ruscha, and Alexis Smith drew upon popular culture and Hollywood, Northern Californians like Ant Farm and Sam's Café also appropriated and manipulated media. And politics are omnipresent throughout the state: Asco, Terry Fox, David Hammons, Mel Henderson/Joe Hawley/Alfred Young, Fred Lonidier, Martha Rosler, and Allan Sekula all explore specific issues ranging from the Vietnam War and environmental degradation to racial and gender equality.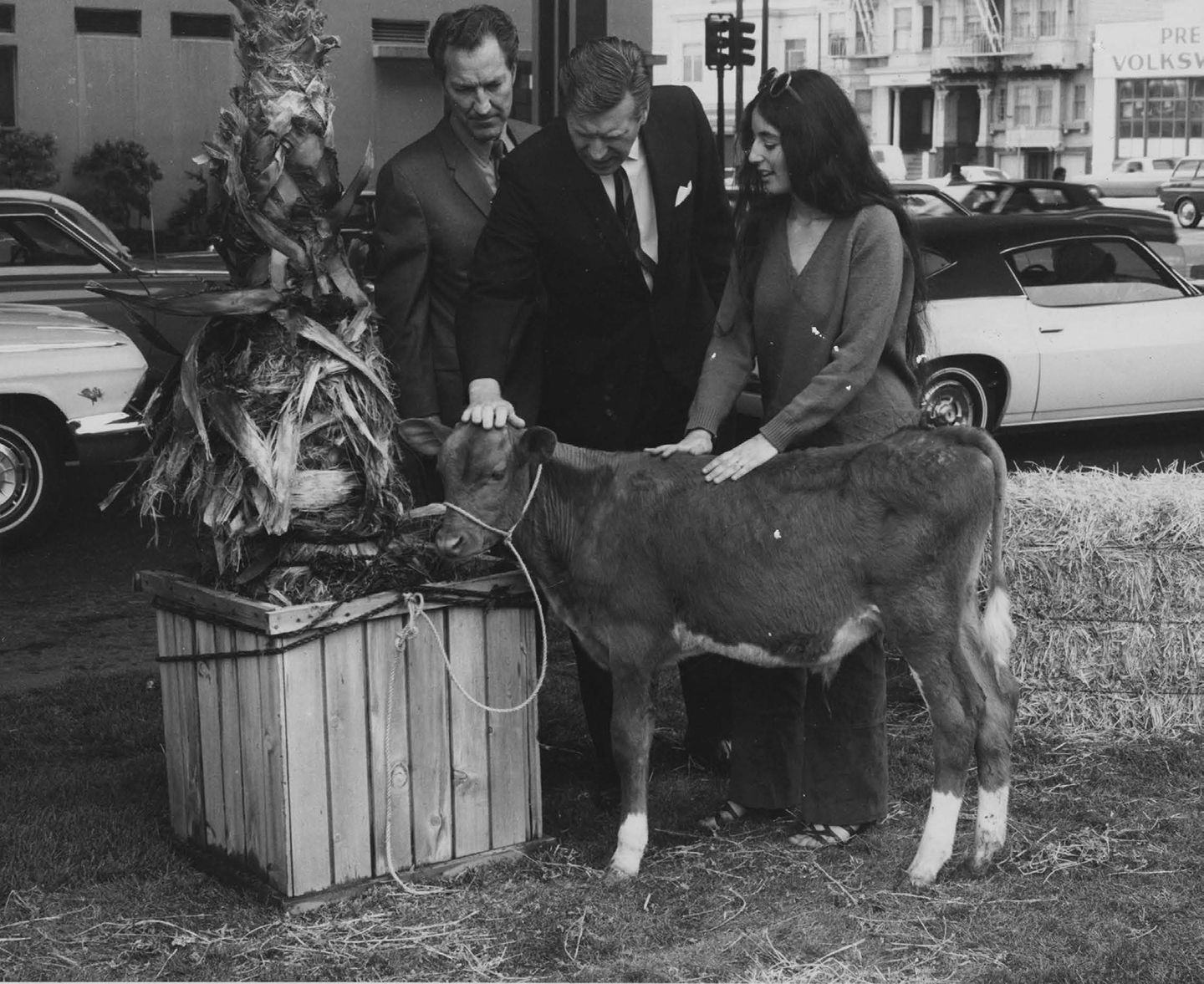 Bonnie Sherk, Portable Park II, 1970. Courtesy: the artist
JH: Can some of the artists here speak to the relationship between the artistic communities in Los Angeles versus the Bay Area at that time?
ALLEN RUPPERSBERG: At the beginnings of the Conceptual art movement, it was all one big tent, and whether you lived in LA, SF, or Düsseldorf made very little difference. Today, for other reasons, nobody seems to care either.
STEPHEN KALTENBACH: I am not very knowledgeable about SF/LA divisions. Even worse, I don't pay much attention to who is doing what work. The work that I am familiar with is usually being done by my friends and associates.
LYNN HERSHMAN: I have had only moderate experience in Los Angeles, but it seemed to me that both regions were fundamentally exclusive, which is why so many alternatives erupted. In my opinion, Los Angeles had a deeper evolved system of commodification, whereas there was a raw outsider element in Northern California that existed well beyond the fringes of legitimacy or gallery/museum systems. There was nothing to lose. The eruptions and disruptions taking place outside organized art structures were a response to temperament of the times. The Panthers and Free Speech movement fueled a spirit of autonomy in Berkeley and Oakland and the rhetoric and philosophy of the politics of autonomy became deeply implanted in the gestures that, often spontaneously, erupted as art or actions. Finally, there was the ability to record temporality through video. That ephemeral capture system supplanted the need for an object, and in fact became the object. Remember, Philo T. Farnsworth invented televisions in the Bay Area and that history had huge ramifications on the electronic experimentation with that language in the Bay Area. That restless ferment traveled to Los Angeles and other places, but in other geographies it was more temperate and organized. The communities were and are very separate. There were some exchanges through The Women's Building, The Floating Museum, and education systems, but there was never any true collaboration that I know of. Today the communities seem even further apart than they were then, in my opinion.
MARTHA ROSLER: I was not part of the LA art world, although I had ties to it from maybe 1972 onward through individual artists, mostly women, and self-organized groups of feminist artists like The Waitresses, Mother Art, Double X, and Judy Baca, and institutions such as The Women's Building, LACE, LACMA, LBMA, and CalArts. And "feminist friendly" Paul McCarthy. And a number of photographers. And political movements, in several different communities. UC San Diego, in contrast, was vitally radical (or radically vital) and self-consciously paradigm-busting. Our own little cabal, as my antihero Manny Farber called us, ignored all that puffery, but we were free to make fun of the discipline-bound UCLA art department. Ed Ruscha and our own John Baldessari were (despite what I just wrote) important influences, as was the whole New York exile set, especially David and Ellie Antin, Manny Farber, Newton Harrison, and Allan Kaprow. We were attuned to the tremendously active antiwar scene and labor agitation. I lived in SF during the latter part of the 1970s, where I found the art community to be rather male-dominated and insular except among a small group of photographers and friends, like Yolanda López, Rene Yáñez, and Galería de la Raza and the other Mission workshops. I found the political scene, with its many Central American refugees and other recently immigrated groups, more nourishing than the art scene.
JH: How accurate is "State of Mind" in bringing together artistic practices from that specific era?
LH: It is a careful, respectful sampling of some of the vital actions, and it presents a spare but dynamic overview that exposes the ferment, rawness, and vulnerability of the tremulous fault lines of that time.
AR: It is very accurate in presenting works known and unknown. The influences of the times affected everyone making art, North or South.
JH: For all the benefits that a project like "Pacific Standard Time" can bring into being, I wonder if there are also aspects that you view as problematic? I personally am feeling an overdose of art from LA at the moment, and "Pacific Standard Time" is, for better or worse, a big propaganda campaign for LA art and its history.
LH: Yes!!!!!! The Bay Area is essentially missing from most of the "Pacific Standard Time" exhibitions other than "State of Mind." It is deeply troubling that most of the other shows offered exclusive and restrictive perspectives of a history that already suffers from censorship and invisibility. It seems to me that the most vital political dynamics of the undercurrents that caused the conflicts and eruptions have been muzzled. I do not think the Bay Area supports its own artists, either. I wonder how many of the ones in "State of Mind" have been seriously collected or reviewed in Northern California.
CL: It is true that Bay Area artists don't get a lot of support here, at least monetarily. Major collectors here generally look to New York, LA, or Europe. But institutions like the BAM, CCA, and increasingly SFMOMA do pay attention to the local scene.
MR: Lynn, if the shoe were on the SF foot, would you be sour-graping in the same way? And LA is defined by hype, no? Although I have often found the latter-day LA art scene to be distorted by the burgeoning commercial gallery scene, LA is much bigger and in many ways more diverse than SF, so efforts like the ones we are discussing that point out the vibrancy of the LA art scene are always welcome, even if that means occasionally slighting SF (whose poetry and music scenes were oftentimes more interesting than its art). There are still a lot of artists in LA motivated by the things that motivated artists before the advent of gallery mania. As no doubt there are again in SF, having returned after being driven out by the dot-com dreadnaught of a decade ago.
CL: Some people in the Bay Area were offended that the Getty named the project "Pacific Standard Time", as if LA is the only relevant place in the Pacific Standard Time zone. I can understand the desire on the part of the Getty to establish a history for art in Southern California, even though in my opinion it would have been an even richer project if all of California had been systematically considered. LA MOCA's "Under the Big Black Sun" , LACMA's design show, and "State of Mind" were the only three shows that looked at the state as a whole. One of the premises of "State of Mind" is that in the era in which Conceptual art and related new genres were formed in California, there were common concerns throughout the state. For example, one of the sections, The Street, puts work by artists from Northern California (Linda Mary Montano, Bonnie Sherk, and Howard Fried) alongside artists from the South (Allen Ruppersberg, Douglas Huebler, Ed Ruscha, Bas Jan Ader, and even Paul McCarthy). Some of these same artists are represented in the show in other sections. For example, McCarthy's seminal early videos are in the Body section, the Psychological Space section, and so on. The themes were not meant to be limiting, but to provoke fresh ways of looking at the material. In her review of "Pacific Standard Time" in the New York Times, Roberta Smith pointed out that it would contribute to the contemporary art discourse if some other cities, and she names San Francisco as one, would do something similar. But, alas, there isn't any institution like the Getty in Northern California with the will or the means to support such an effort. If there were, it would become obvious that a lot of important work was and is being made here. On the bright side, categorizing artists regionally seems to be on the wane in recent years.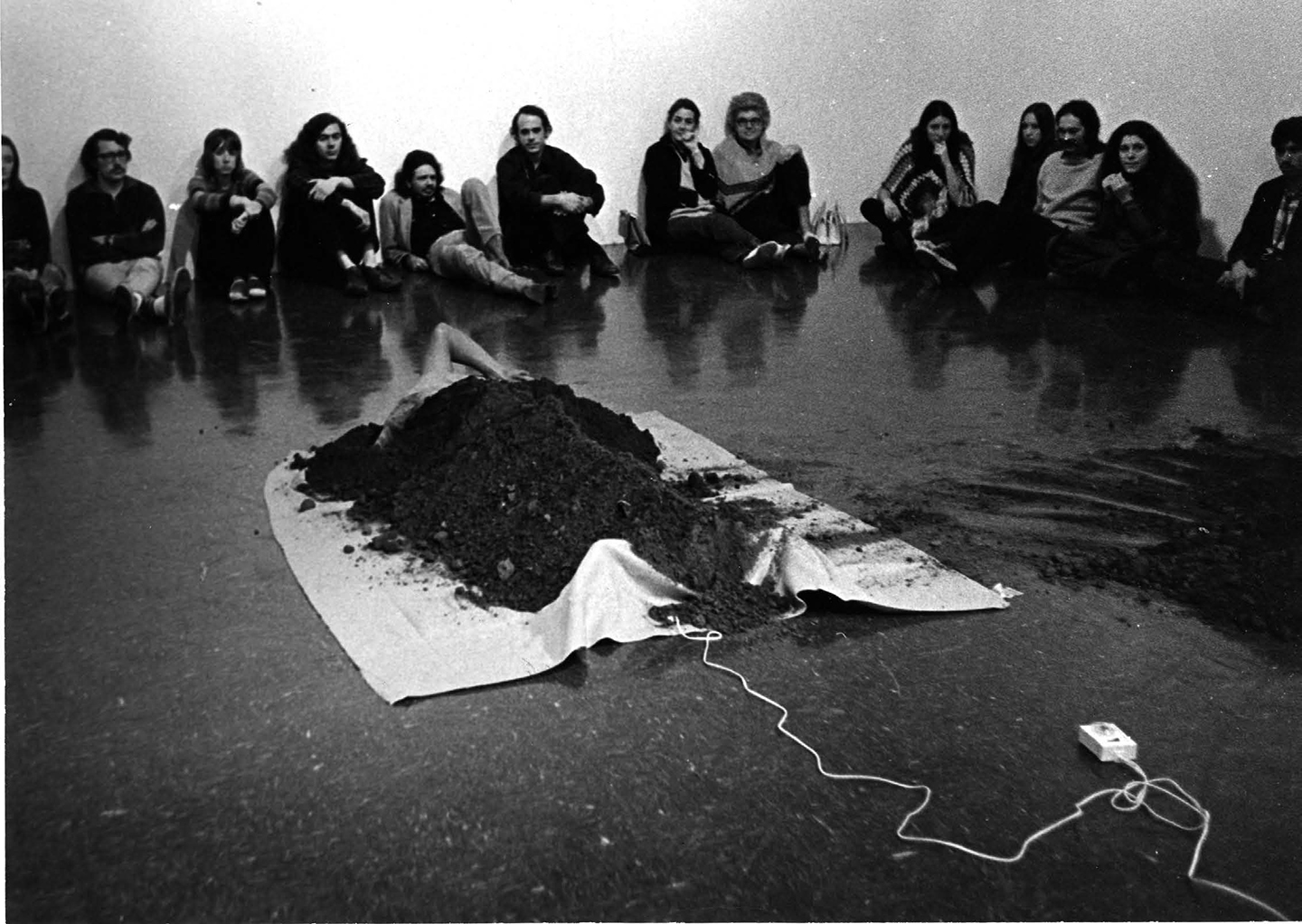 Hirokazu Kosaka, Untitled, 1972, performance at Pomona College Museum of Art, Claremont, 1972. Courtesy: the artist
LH: I am not talking just about monetarily, I am talking about the ability to support work through advocacy, exhibition and critical discussions. I do not see this opinion as sour graphing it is supported by analysis. While support is welcome it also is strategic, and in time, what will remain is the records and the publications that omit important contributions, and favors the southern part of the state. Connie, I know things are beginning to change now, but we are talking an early history.
JH: LA does seem to have a constant compulsion to promote its artists. There is fine line between supporting your own art community and creating an uncomfortable hype around it.
MR: LA has almost no defined (high) cultural identity as a city, in my opinion, and has always labored under something of an inferiority complex compared to sophisticated, European/cosmopolitan SF. These things may be a remnant of the past, but they don't go away quickly. It is about rivalry: with SF and then, of course, with New York (dare to dream).
KM: We specifically juxtaposed artists who had not historically been considered or exhibited together in order to focus on their congruent ideas and interests. We did acknowledge differences in attitude, contexts, and influences, but we also attempted to deconstruct old stereotypes. Perpetuating a bifurcated view of a historical moment (or even our contemporary context) does not really serve the artists or the production of more inclusive, substantive, and critical art history of this rich period. I completely understand the concerns about LA boosterism (a long part of the city's history), and the Getty's PR agenda does have geographical biases and institutional hierarchies that privilege the larger, LA-based institutions. But let's not forget the overarching goal of the "Pacific Standard Time" project: to recuperate lost histories and to highlight the work of lesser-known artists. It has funded opportunities for in-depth, scholarly research resulting in some great exhibitions and a treasure trove of publications.
LH: It is extremely productive to exploit opportunities to expose a radical and underrepresented history. I am grateful to you and the others who used "Pacific Standard Time" as an opportunity for new research.
JH: It feels a little limiting and tiring to always celebrate the idea of giving attention to artists or artworks that have not received "enough" consideration. Is art making really about being recognized? In the comments thus far, I feel too much agreement about the purpose of a show like "State of Mind" and also a little too much uncritical satisfaction with the motives behind it. Frankly I wonder if many of these "forgotten" artists are in the shadows for a reason: because they made art that is no longer, and perhaps was never, relevant.
MR: So, "worthy" artists are required to be selfless, ascetic, or independently wealthy saints who shun recognition? Some artists have been overlooked because they refuse to play the game and acquire no staunch advocates. Many of these overlooked people are living women since being male and/or dead increases one's chances of inclusion. But the exhibitions did include many who might otherwise have unjustly faded from fashion. Inevitably some are still waiting to be (re)discovered… History is always in the process of becoming.
JH: I am just wondering if the idea of rediscovering an artist always has to be presented with the posture of doing something good for humanity. Martha is saying that I am some kind of outdated modernist, referring to Alfred Barr's idea of the museum as a secular church, a place for the cultivation of the self, and the belief in the power of art to do that. I fear things are more complicated now, but I do think there is value in that idea.
MR: I do not claim that modernism is outmoded. Just a bit dusty, perhaps. I do identify as a postmodernist (at least on alternate Wednesdays) but that seems to be an embarrassment for some, as it is taken to suggest work with low ambitions! (And no utopian horizon, a more serious matter.) It is possible to see postmodernism as a moment of modernism. Lots of people still adhere to Barr's ideas, but they won't say so out loud.
AR: What I find most problematic is not "Pacific Standard Time" itself but the attitudes toward it, implicit in the tone of Jens's question. There I find cynicism, general negativity, and the tired formula of "let's trash LA once again." I have lived at least half of my adult life in New York and the other part in LA, so I am well attuned to all the clichés. I have never heard anyone say they have seen too much New York art, or too much Vancouver art, or, heaven forbid, too much San Francisco art. I, nor any of my colleagues, ever thought for one minute that we were making "art from LA" (as a subject, yes, at times, but not as a geographical/political statement); we just chose to live there. So it seems incredible to me that the endless clichés about the crass LA/Hollywood celebrity uncultured culture of "boosterism," propaganda campaigns, et cetera, attach themselves to something like the efforts of "Pacific Standard Time". Maybe there has been just a lot more art made in LA because it is a good place to be. Maybe the question should be not about whether LA is hyping itself again, but rather why so many of the best artists of our time live in LA or have passed through it and have been influenced by it.
CL: Jens, I don't think we are always talking about artists who didn't get enough attention, as you suggest. Some don't merit more, but others surely do, and by circumstance have been overlooked. As for artists making art to make money, that hasn't been my experience in the many years I have worked with artists. As for getting into the history books, I don't blame artists for wanting their works to be seen and acknowledged. Who wants to work in obscurity? Al's comments are well considered even if they demonstrate a certain impatience with the entire subject of the conversation. He finds LA to be stimulating, and, obviously, he's not the only one. Let's not forget that LA is huge compared to San Francisco. Of course there are many more artists, art lovers, and art galleries, and the cumulative effect is high-energy. But that doesn't mean that innovative, provocative, intriguing, intelligent art isn't made in SF.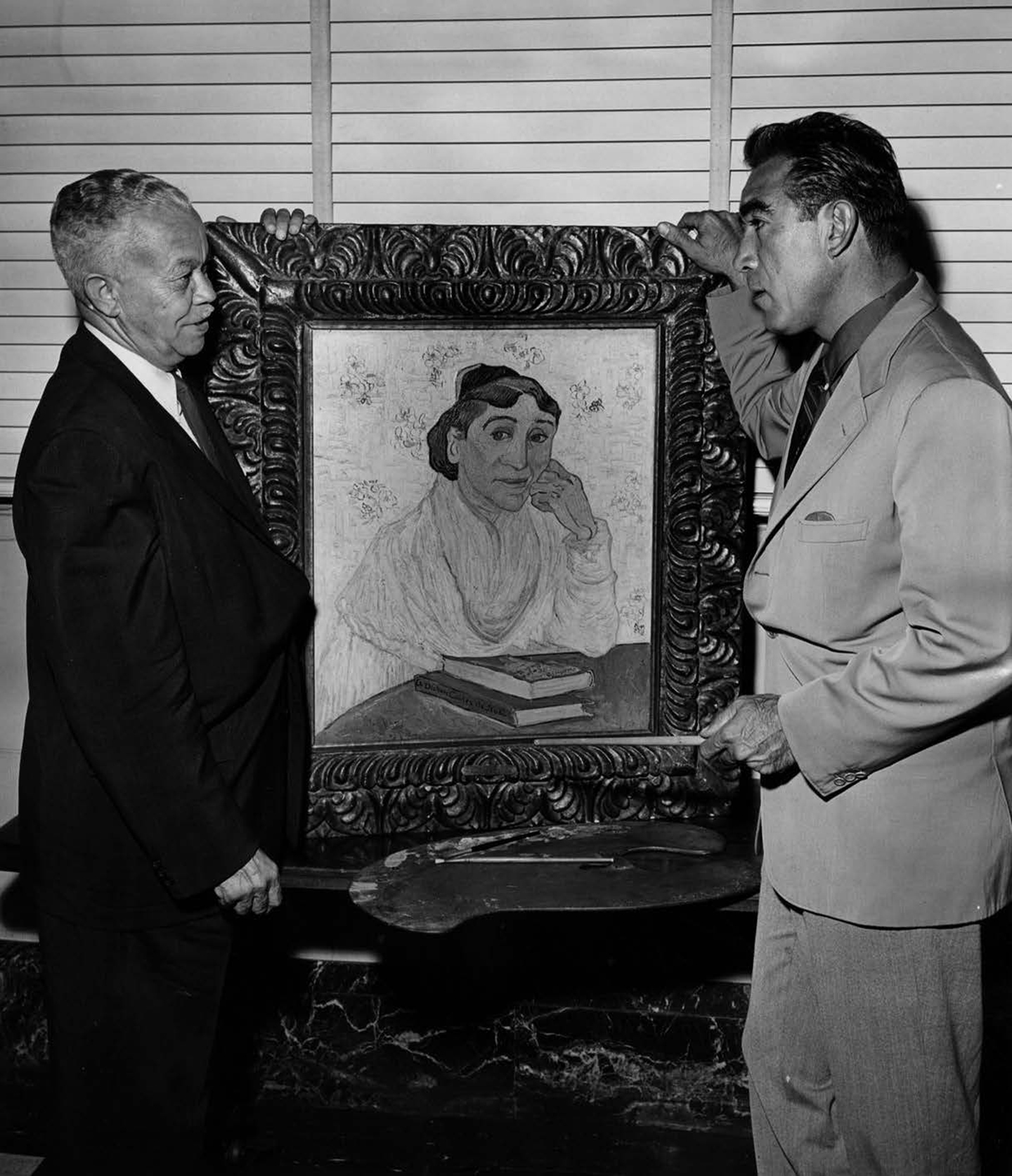 Paul Williams and Anthony Quinn at Los Angeles Municipal Art Gallery, Los Angeles, 1957
KM: Yes, people are always waiting to be (re)discovered. There are more than fifty artists in "State of Mind", but there were many we chose to exclude, either because their practice did not seem to share the Conceptual roots and sensibility, or because they were very young and their work evolved in a different direction, or for some other reason. And yes, history is always in a process of becoming. It is also mutable, recurring. As curators we make choices about art and artists at particular moments within this continuum that are informed by what occurred subsequently and/or to support specific ideas related to an exhibition or a publication.
JH: My intention is not to be negative about "Pacific Standard Time." I am just making sure we don't fall into the trap of constant affirmation. If we congratulate ourselves all the time about how great everything is, we will never have constructive conversations. Maybe I am just looking for a further step to be made in LA apart from always calling it the edge of the avant-garde.
AR: "Pacific Standard Time" is not even completely rolled out yet. For example the performance section, possibly one of its strongest components, will not begin for another couple of weeks, so maybe I feel unable to be critical or uncritical or anything in between, what with the corpse not in the ground yet. Second, just as the Whitney Biennial or the Venice Biennale and numerous other such exhibitions immediately attract the (mostly) tedious criticisms of their times, it's possible that "Pacific Standard Time" has somehow been patched onto this model for whatever reason. Maybe just the fact that it's big and from LA. For the first time LA has produced a show that accurately reflects itself. The sheer volume of work, and its diversity, all existing for a short period of time in this one weird city-state, can be seen—and possibly for the only time—for what it is. This is unique and now can be seen as a first and true quality of Los Angeles(ism) and its possible future. For me, right now, the efforts of "Pacific Standard Time", as the first of its kind in a new century is enough, and I applaud it unreservedly.
KM: The cultural landscape in California circa 1970 was simultaneously absent and present: absent to the broader art historical discourse, yet active, alive, and present in terms of the breadth and depth of the production of artists both in the North and in the South. Key aspects of contemporary art practice—collectivity, ephemerality, body-oriented performance, the merging of art and life, political commentary, and social interaction—first appeared in California Conceptualism and related practices during this formative period and have continued to influence generations of younger artists for more than forty years. And just as California had to be invented as a concept, or "state of mind," so too did its cultural support system.
SK: To me the question of the support system is an important one. Especially with conceptual work. Some of it seems in danger of ceasing to even be, if it does not achieve contemporary recognition. One example is Italian Futurist performance art: Most of the information about them came from their surviving partners. That was my worry concerning the conceptual art of Lee Lozano. Her career is a good example of production that had the greatest gap between quality and recognition. The fact that the work is being considered now is partially due to her spectacular wave painting series, and of course her very good records. I think that art support is inversely proportional to the distance of your zip code from the centers of the media. And your gender and whether you are still living. And the quality of the work. Much of my weak and mediocre art has gained little attention. Some aspects of anonymity can be useful. I like to launch works into the world without my "signature." I usually can't know what happens to them, but I can imagine a story for each one. My dream is to see one of them appear on Antiques Roadshow and have an expert identify it as a work by someone else. Or tell the owner that unfortunately it's a Kaltenbach and therefore worth little or nothing.
Originally published on Mousse 32 (February–March 2012)