REVIEWS
A Minibar Mascot and Other Berlin Gallery Weekend Highlights
Close
1
2
3
4
5
6
7
8
9
10
11
12
13
14
15
16
17
18
19
20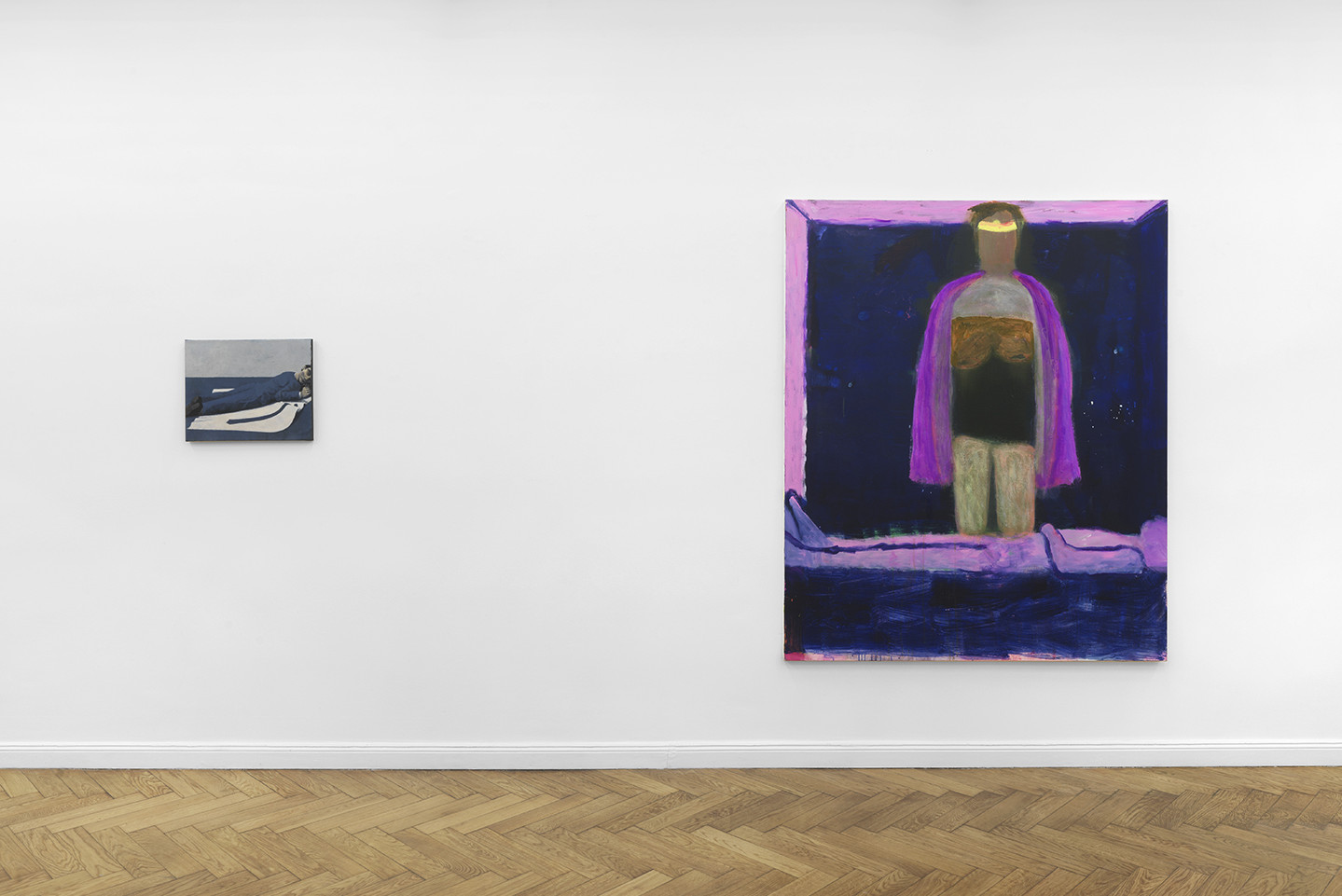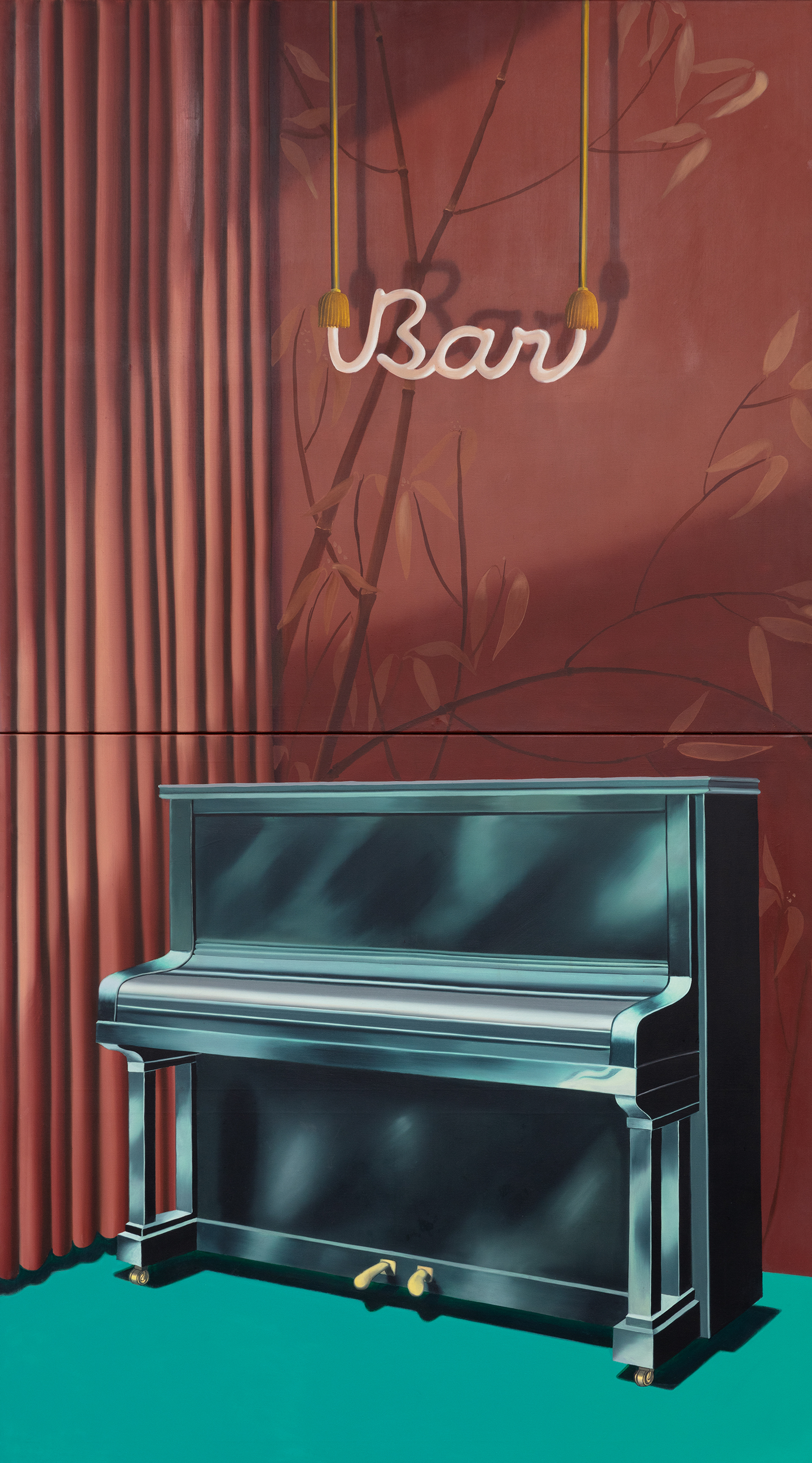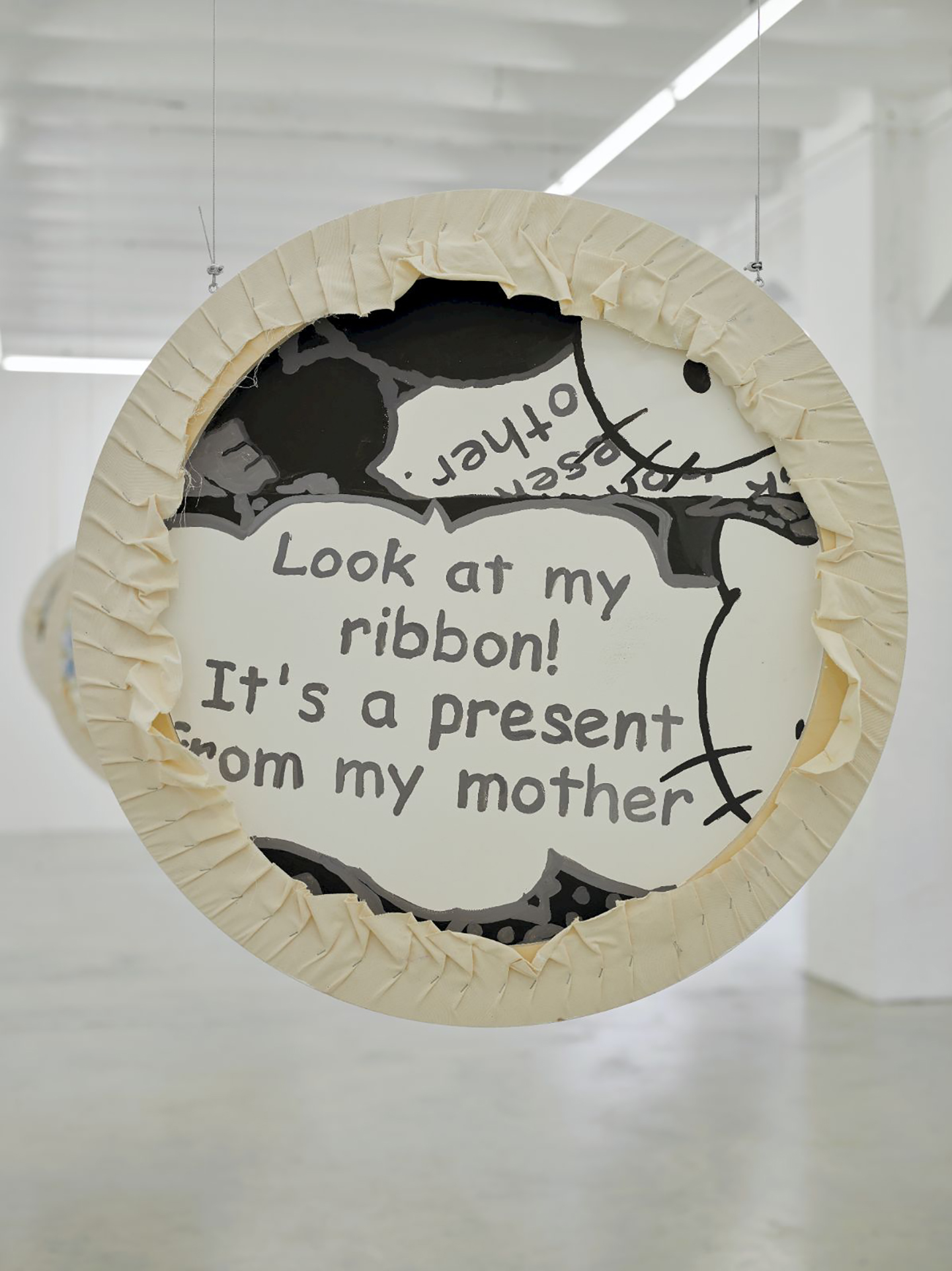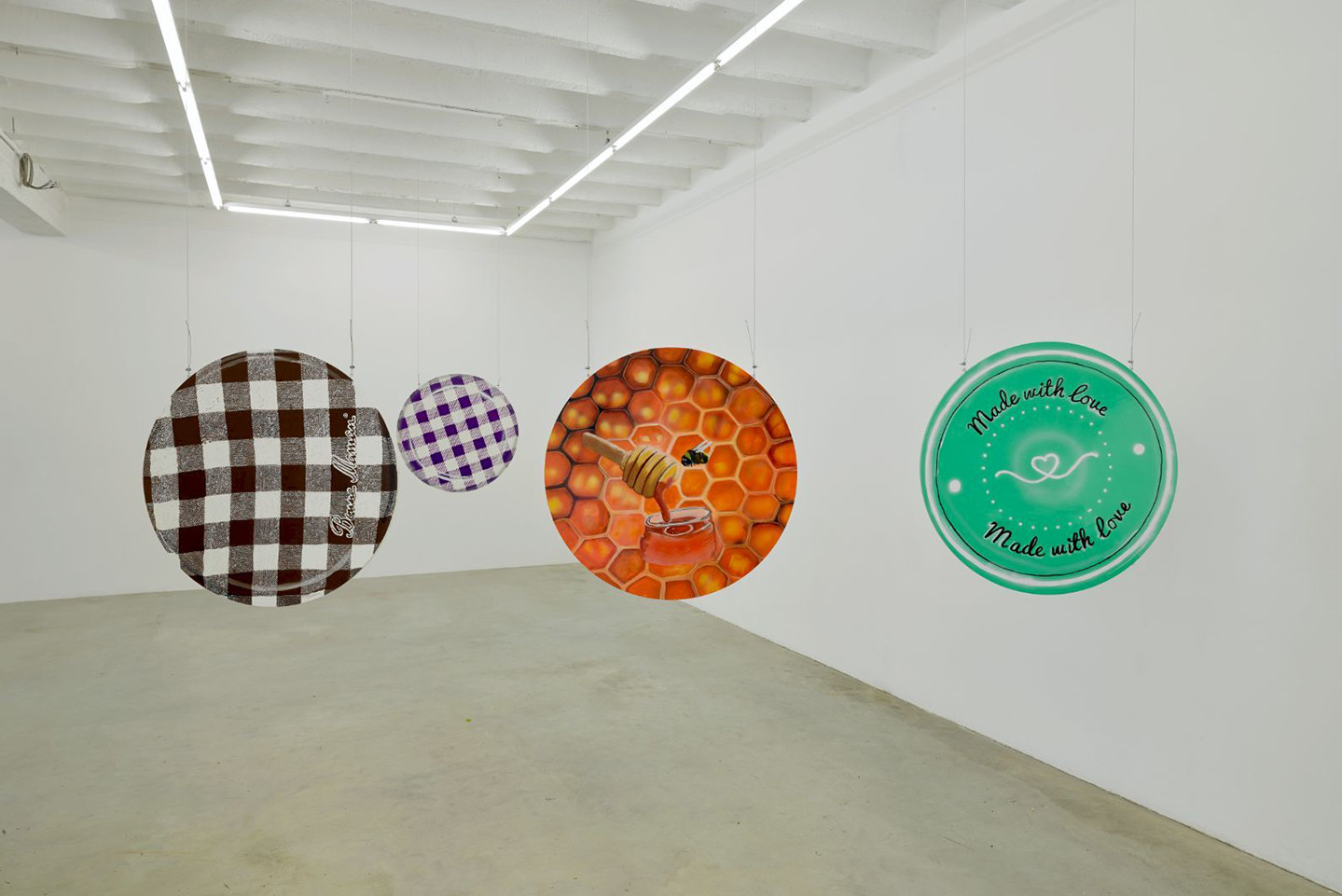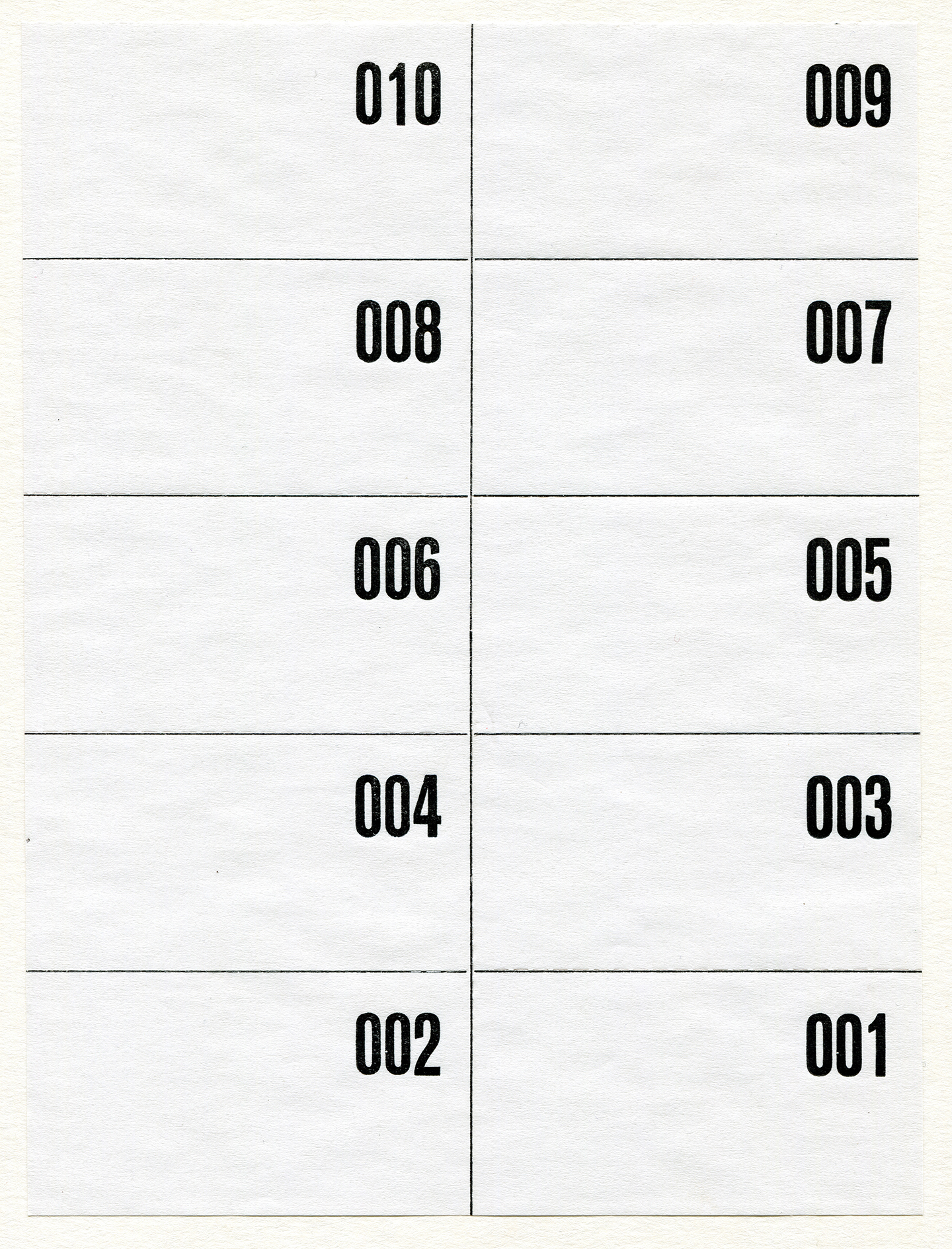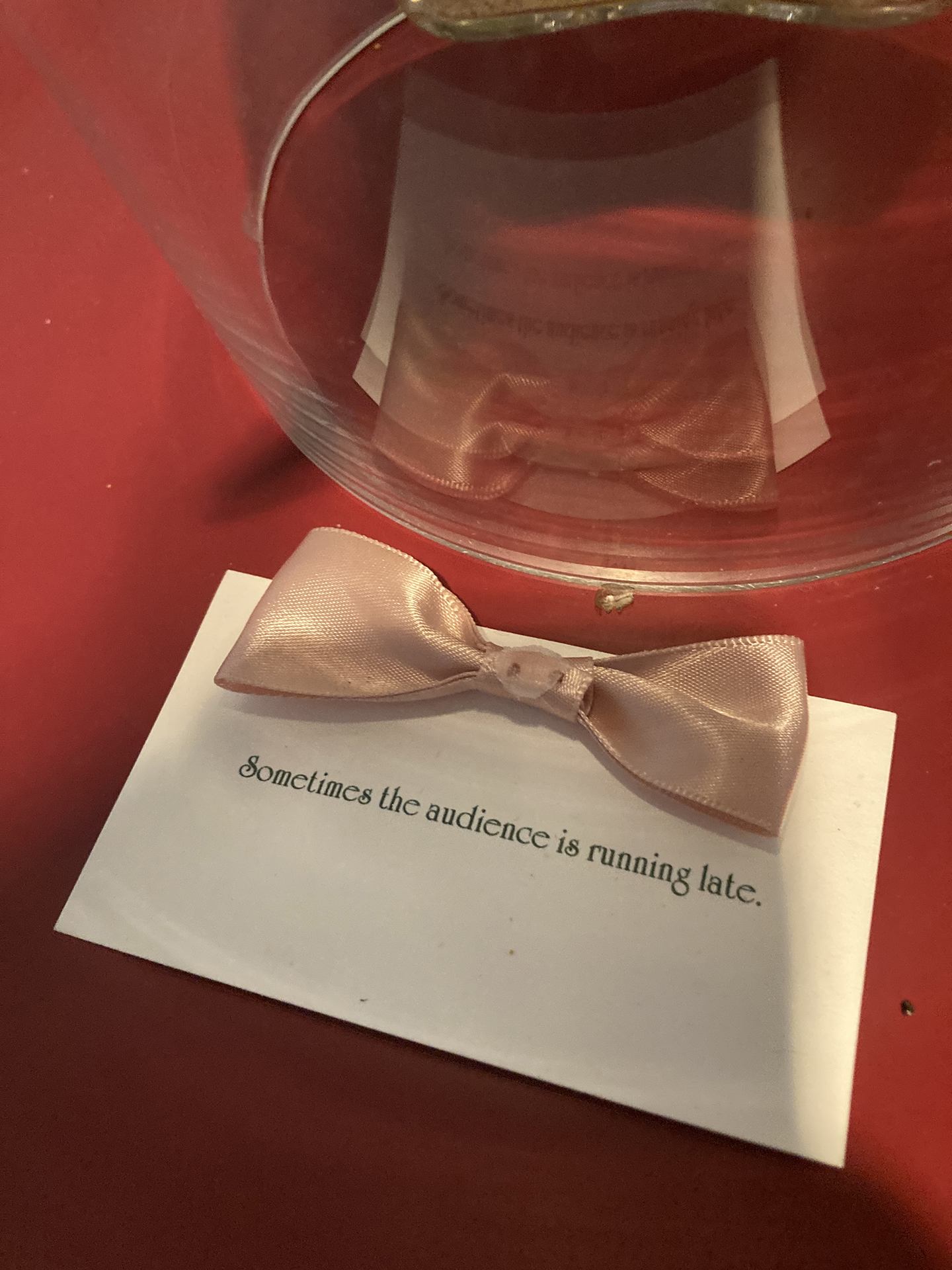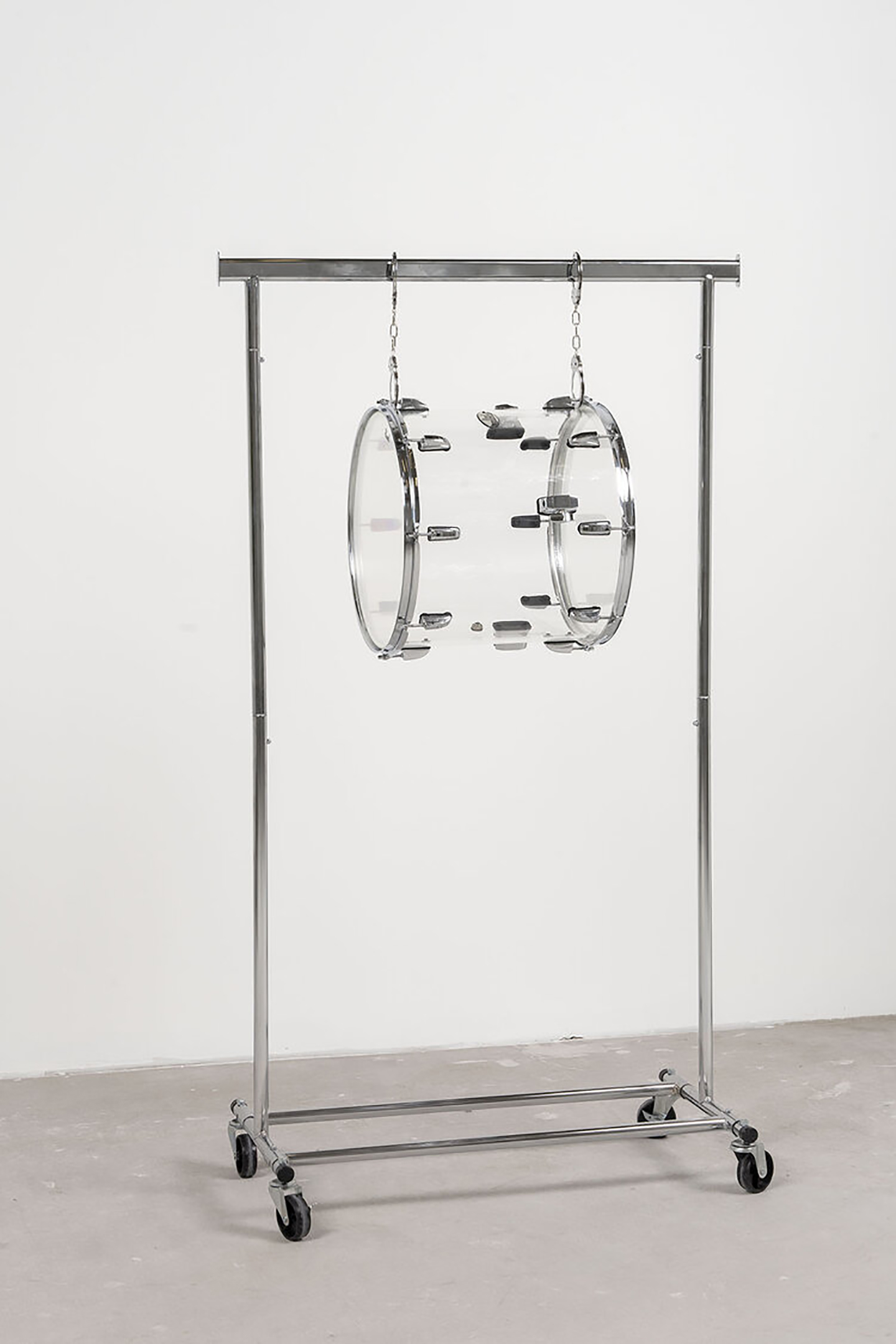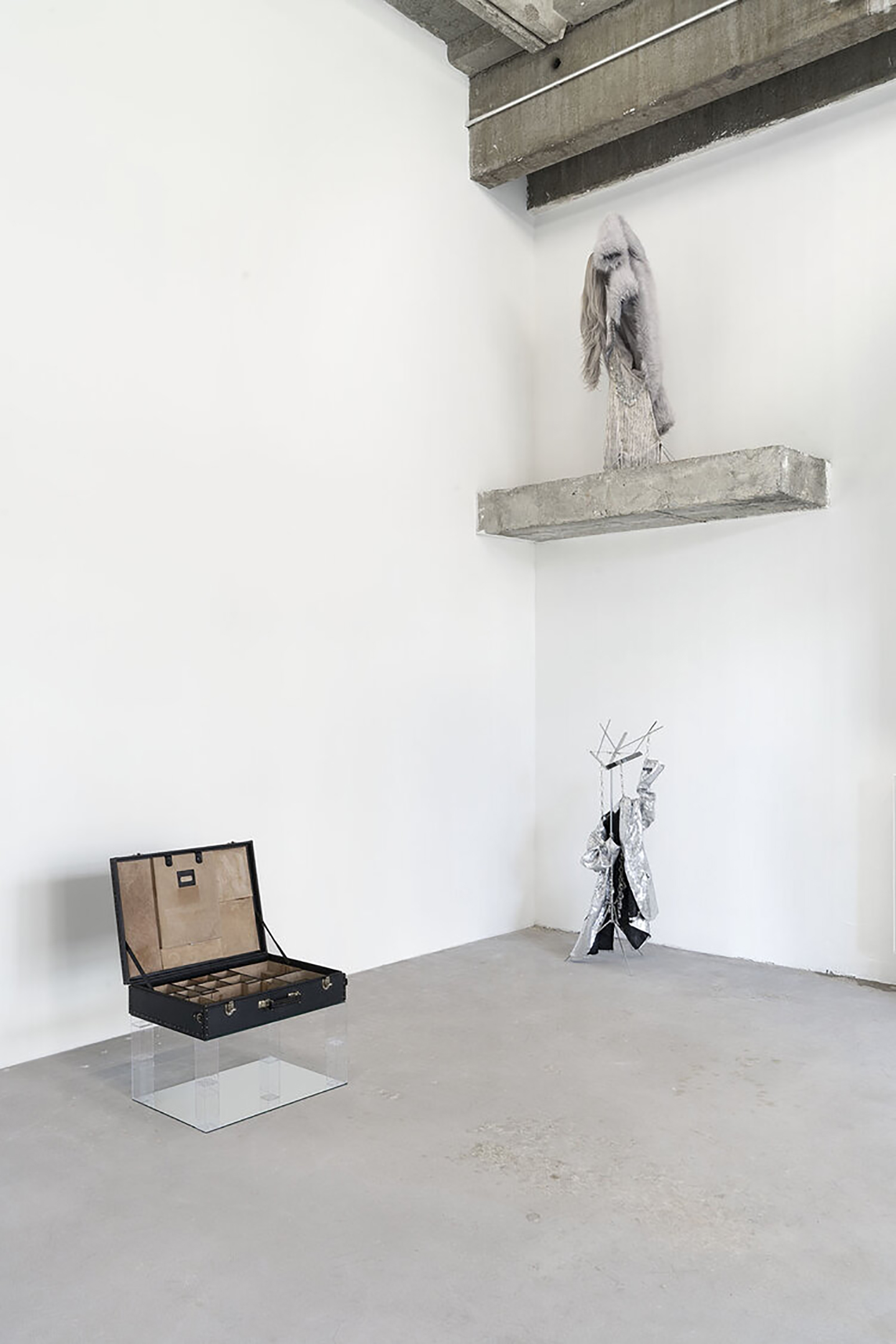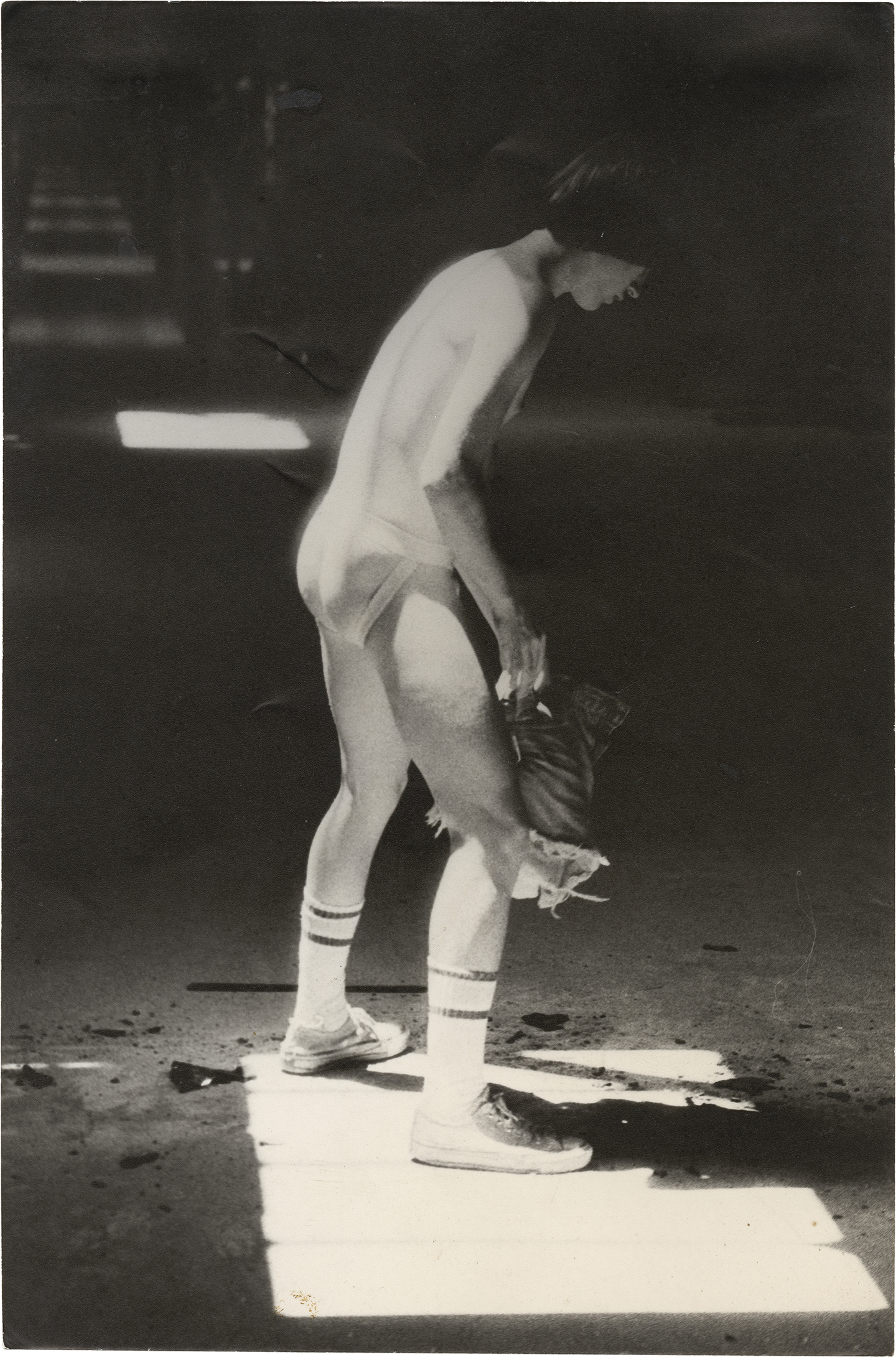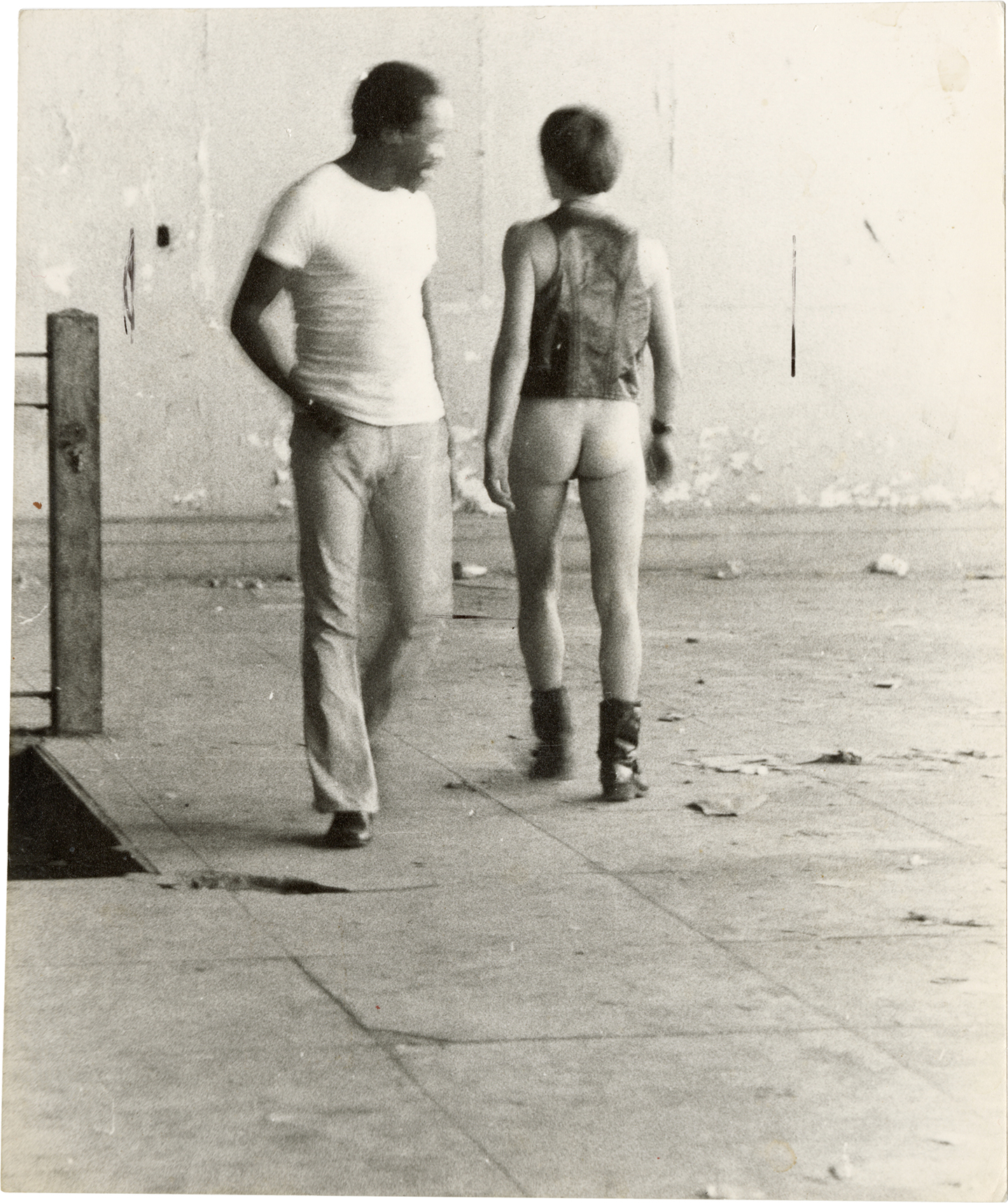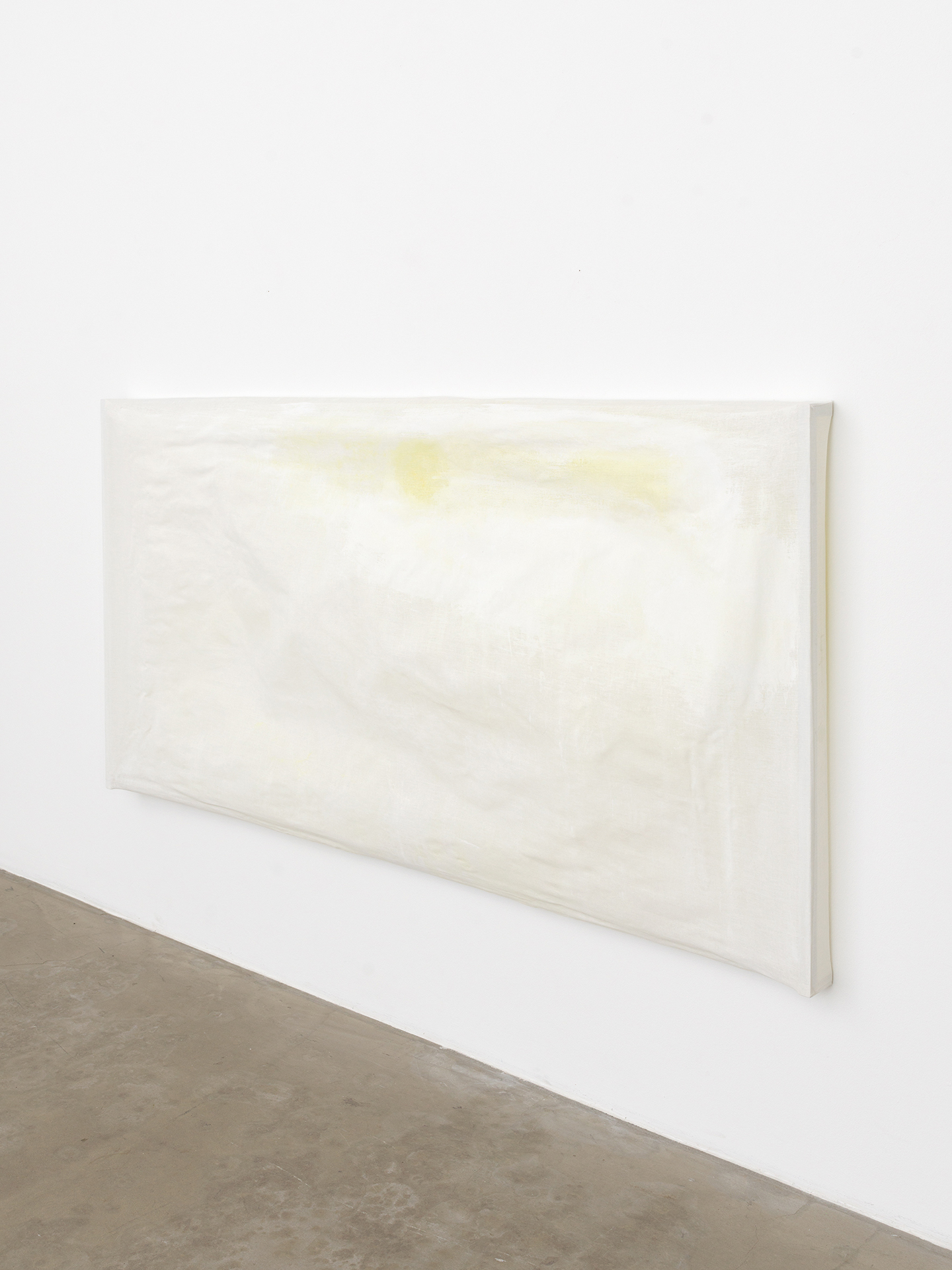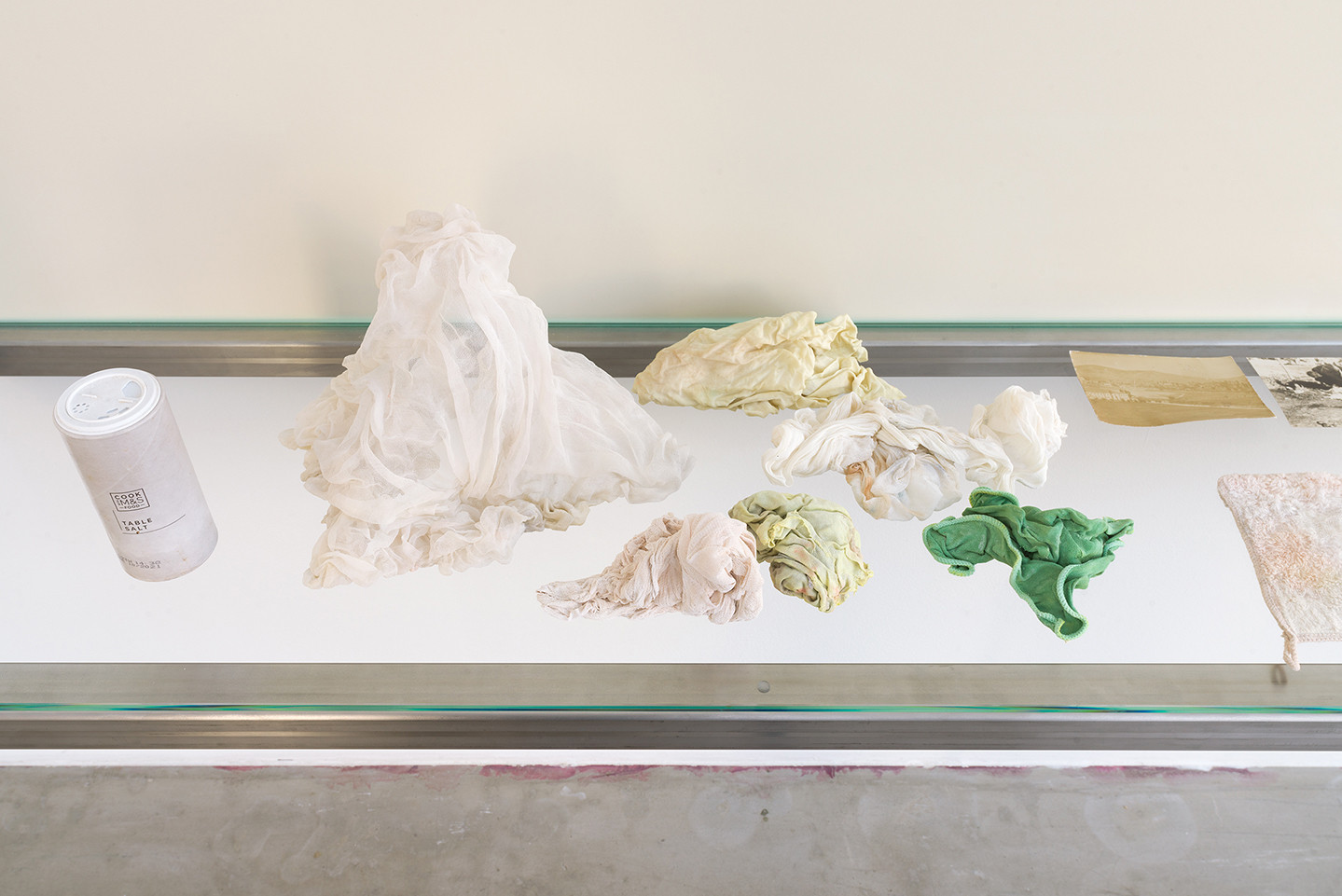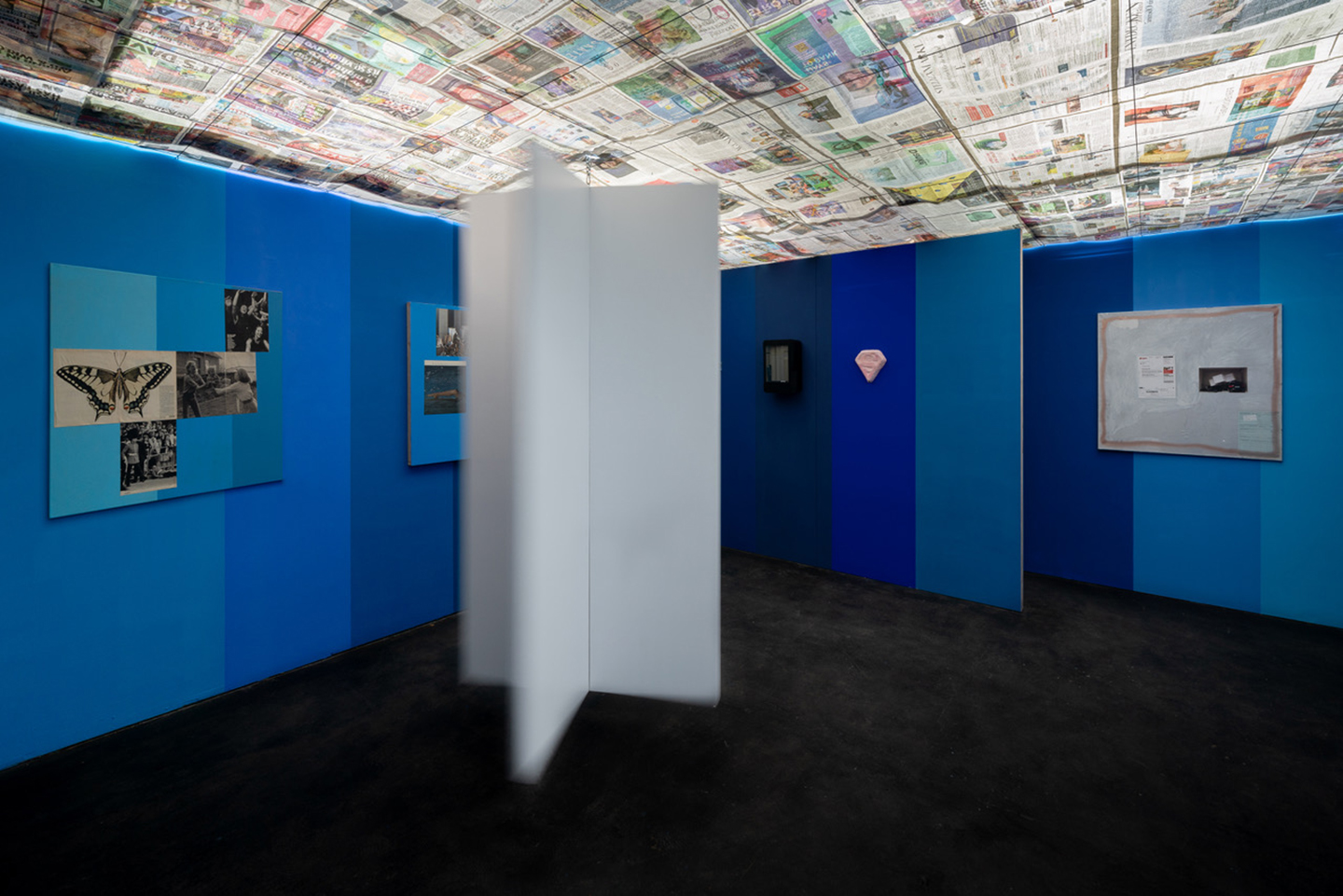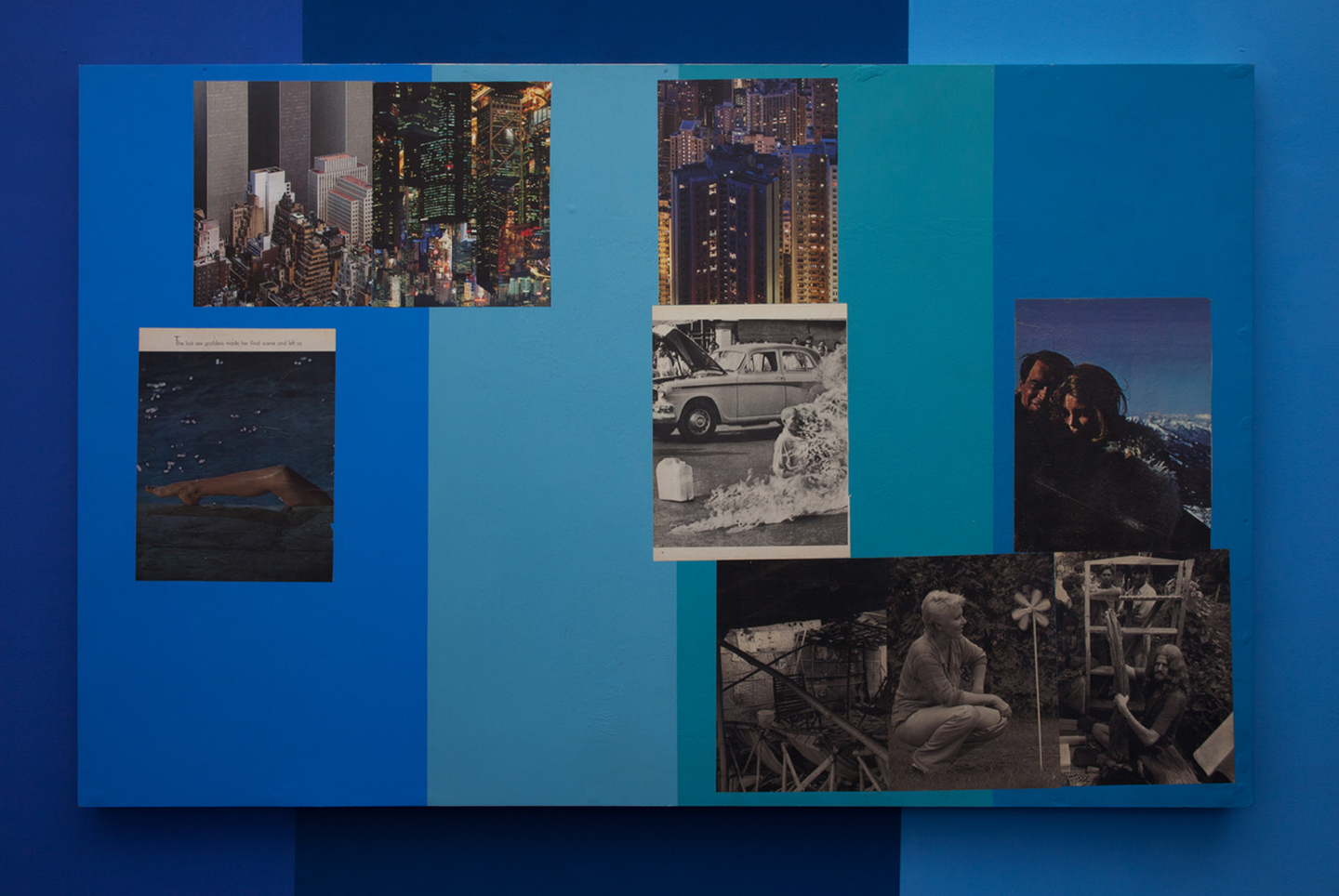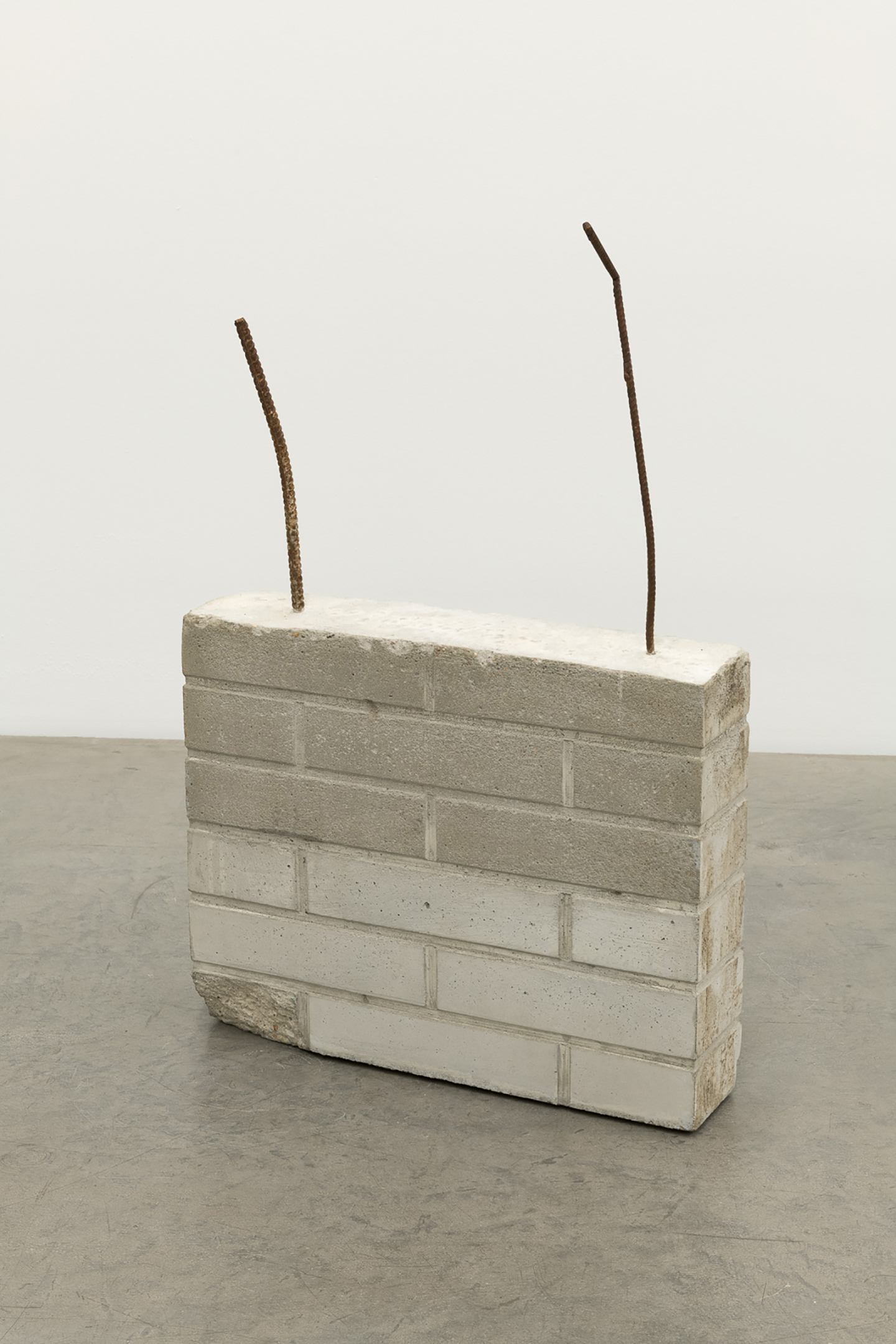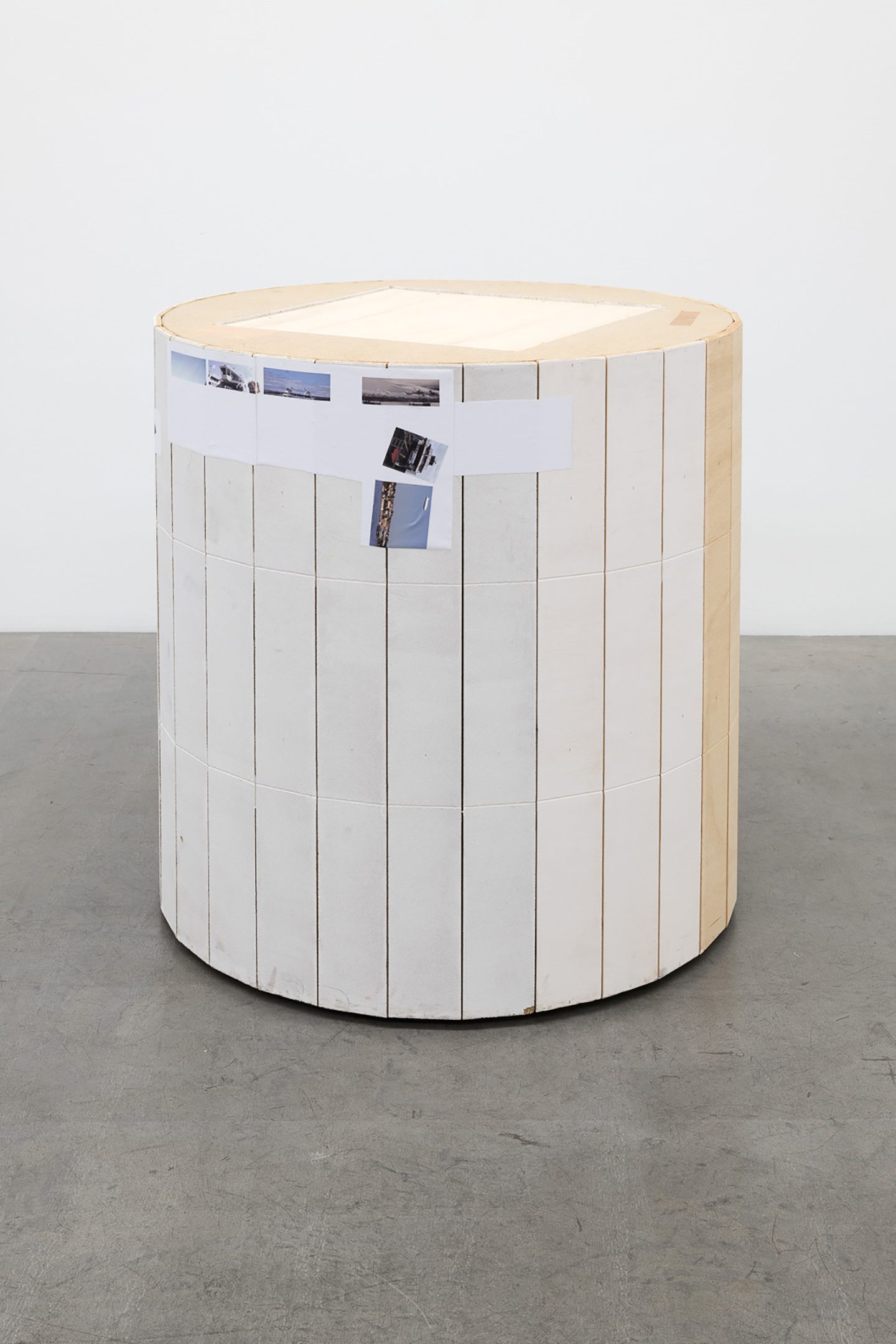 by Camila McHugh
Berlin Gallery Weekend rolled around this year under tightened COVID-19 restrictions and with little fanfare, but while museums were recently forced to close until infection numbers drop, galleries remain open to visitors with an appointment and a same-day negative test result. A wide range of exhibitions opened for the occasion, from vaguely zeitgeisty painting group shows at Haverkampf and Esther Schipper to a number of exhibitions focused on photography, including this reviewer's personal favorite of the weekend: the late Alvin Baltrop's first solo presentation in Berlin at Galerie Buchholz. Sophie Gogl also made her Berlin solo show debut at KOW, and an exhibition at BQ with Cathy Wilkes marked the artist's first show in the city in over a decade. More than fifty official Gallery Weekend participants and more than a handful of other spaces opened their doors this weekend; here are some highlights.
Sleep, a group show at Haverkampf with paintings by Katherine Bradford, Lenz Geerk, Aubrey Levinthal, and Norbert Schwontkowski, tapped into a collective feeling of hibernation, as Germany enters its seventh consecutive month in lockdown. Hovering between the mythical and the mundane, the paintings shared a milky light and a wistful air. A self-portrait by the late German painter Norbert Schwontkowski titled Wolken Ziehen II (2005), with the artist's eyes shut and head drifting in the clouds, faced Philadelphia-based Aubrey Levinthal's oil on panel Swimmer (2020), where a woman's face emerges from a sea-foam mist, her closed eyes and thin lips reflected in the water before her in subtly smudged lines. Other compositional parallels echoed across the show—Lenz Geerk's figure lying down in The Tie (2021) like a highly contoured inversion of the floating pink body in Katherine Bradford's Queen of Sleep (2021), for instance—but it was a shared sense of time suspended, perhaps in dreams or waking midnight hours, that held this show in its own arrested space. L'Invitation au voyage at Esther Schipper also took on the timely theme of traveling via daydream with works by thirteen women painters (unusual for the gallery's focus on conceptual projects), where Almut Heise's large-scale Bar (1970) was a highlight at the gallery's entrance, its red curtain backdrop like a Lynchian invitation into the exhibition.
Sophie Gogl's Jars was also a first foray into painting for KOW, which is known for its emphasis on socially oriented art. Gogl broached a kind of contemporary malaise with a series of thirteen double-sided round canvases that were inspired by the experience of opening a jar of jam, only to find its contents spoiled. Following a recent exhibition of fish can paintings at Schwabinggrad in Munich, the Tyrolean artist continued to play with mixed metaphors in Jars. The moldy reveal moment became a framework for Gogl to consider letdowns and saccharine distractions, drawing on daily experiences from mothering or Instagram to imagine incongruent back sides for innocuous jar lids. In Hole in One  (2021), the pink and red checkered cloth and trademark cursive of Bonne Maman is immediately recognizable on the work's front side, and a brightly colored image lifted from an iPhone golf game is painted on the reverse. The tondos are hung from the ceiling by thin metal wires, guiding the viewer through the gallery to peek at the back sides and imbuing the installation with the sense of humor that seems to guide Gogl's practice.
Perhaps the strongest painting show of the weekend was Jannis Marwitz's The Raid at Galerie Barbara Weiss, where mutant sea creatures and morphing masked figures advanced through a landscape charged with a sense of impending doom. The Brussels-based German artist moved adroitly across a wide range in scale, rendering his highly inventive and dense scenes in oil on small wood panels and on large-scale linen. In Angelus (2021), hung on its own wall at the show's entry, an angel with a Medusa-like mane encounters a serpent emerging from the sea. This figure reappears in the foreground of The Architect (2021), the clouds surrounding her darker and a ceramic vase having replaced the water pitcher clutched under her arm. Marwitz often creates two versions of the same painting, shuffling motifs across canvases with slight alterations in a formal exploration that structured this exhibition. Reveling in billows of fabric and puffs of cumulus clouds, he transported classical imagery and technique into a painterly register that was intriguing and delightfully strange.
Elsewhere, a number of shows centered around photography, as Christian Philipp Müller and Ricardo Valentim exhibited their seldom shown photographs in a duo show at Lars Friedrich, Kunst und Freundschaft, that took the friendship between the two artists, as well as the art world networks their practices are situated in, as a starting point. Sweetwater debuted a new space on Leipziger Straße with Kayode Ojo's exhibition Call It What You Want, where the apparatus of the camera was a recurrent object in the largely transparent assemblage sculptures that made up the show. In Flyover State (2021), an empty Hasselblad camera case is displayed above a mirror, its empty compartments evocative of the aerial map of much of the United States, including the New York–based artist's native Tennessee.
Alvin Baltrop at Galerie Buchholz was a standout exhibition of the weekend, presenting photographs by the late artist, most notably his series documenting New York's West Side piers between 1975 and 1986. Significantly, the show coincides with David Hammons's public installation commissioned by the Whitney Museum of American Art, New York, Day's End (2014–21), imagined after Gordon Matta-Clark's architectural interventions into Pier 52, which Baltrop photographed. Nearly eighty black-and-white silver gelatin prints in thin black frames filled the rooms at Buchholz. Many of the photographs document the dilapidated piers themselves—their wooden planks and towering warehouses—a significant archive of New York's industrial waterfront, which was a backdrop to gay culture's pre-AIDS history in the city. Baltrop also shot a number of isolated male figures, often in slight variations of the same pose and in various stages of undress. His keen sense of light was particularly striking in images where he placed his subjects in a sunlit rectangle on the floor that beamed from a window out of frame. In one undated photograph, a man in a jockstrap and sneakers, holding a pair of shorts in one hand, stands illuminated: the line of his body—knees barely bent, leaning slightly forward—held in a cold glow. In a text written on the occasion of the show, science-fiction author Samuel R. Delany captured the mood, describing Baltrop's West Side piers photographs as filled with a "sense of ruin [that] is both romantic and oppressive."1
The subtle violence of vague memories of childhood and of the landscape sifted through the Cathy Wilkes exhibition at BQ, her first with the gallery. In an assemblage sculpture (all works were from 2020 and untitled), she placed pale house rags in small mounds beside a saltshaker, two Polaroids of crotches, and three images of battle, likely from the First World War. The vitrine-like case was open, accentuating the sense of vulnerability and exposure of the arrangement, which looked like a landscape seen from above. A loosely stretched white linen cloth stained with yellow egg tempera hung low nearby, conjuring a snowy landscape. While the works in this sparse presentation were delicate, a harshness hovered around the edges—delicate flower drawings framed in cool metal, thin black hairs placed atop a papier-mâché sun hat—cutting any sentimentality. Absent the round-headed figures often present in her exhibitions, imagined narratives behind this constellation of objects remained opaque. These residual materials recalled instead the way in which objects and landscapes—often entirely banal—hold secrets.
Two other sculpture shows rounded out the weekend. Schiefe Zähne—newly participating in Gallery Weekend this year alongside Efremidis and Galerie Noah Klink—transformed its small Prenzlauer Berg space with Richard Sides's The Matrix. Sides lowered the ceiling with a cover of newspaper pages and painted temporary walls in blue vertical stripes to simulate the impression of having entered a different dimension, like the alternate timelines of the cult 1999 film for which the exhibition is titled. While the space is transformed—like other recent exhibitions at Schiefe Zähne with Angharad Williams or Hélène Fauquet—the installation recalls a set, as if something had just taken place here or was about to. Manfred Pernice's exhibition at Galerie Neu was a treat for the artist's cult following here in Berlin, where he teaches at Universität der Künste Berlin. Pernice called his eighth exhibition at Neu >accrochage<, riffing on the term for a group show from gallery storage with more than twenty sculptures made between 2005 and today. Resisting the suggestion that this might be a retrospective, the show was indeed quite storage-like, as sculptures crowded the relatively dark room in clustered arrangements, the space lit only by the LED lamps that formed part of some of the sculptures. The show underscored the way in which Pernice's quasi-architectural and idiosyncratic sculptural language reflects on the way space is segmented and contained. A number of cylindrical Dose or "can" works from 2021—a shape the artist has returned to over more than twenty years—were on view. In a play with the lack of apparent function present throughout Pernice's work, Minibar (2021) proposes a use case. Made of wood, a cupboard, bottles, and a sock, with a flat-lined smiley face spray-painted on its side, Minibar was at once familiar and strange and felt somehow like a mascot for our unendingly unprecedented times.
Pernice seemed to be taking stock, as if to ask: how do these objects hold up, one against the other, but also the whole motley crew? We might ask a similar question of the state of Berlin Gallery Weekend, with little to back up the city's now decades-old "poor but sexy" moniker these days and absent the jet set that typically descends on the city on this last weekend of April. With numerous exhibitions financially supported by Neustart Kultur's funding specifically for commercial galleries and a dedicated community of people who have stuck around this year making, exhibiting, selling, discussing, and writing about art, the answer is that the show goes on.
[1] Samuel R. Delany, "Looking through Two Books of Alvin Baltrop's with My Computer to Help," 2021, https://www.galeriebuchholz.de/wp-content/uploads/2021/03/Samuel-Delany_Looking-Through-Two-Books-of-Baltrops_2021.pdf.
Camila McHugh is a Berlin-based critic and curator. She recently curated the exhibition Blood of a Poet with Leda Bourgogne and Mira Schor at June, Berlin. She is also a co-organizer of Art for Black Lives.