Mousse 68 TIDBITS
Cochineal, Tobacco and Piss: Candice Lin
Close
1
2
3
4
5
6
7
8
9
10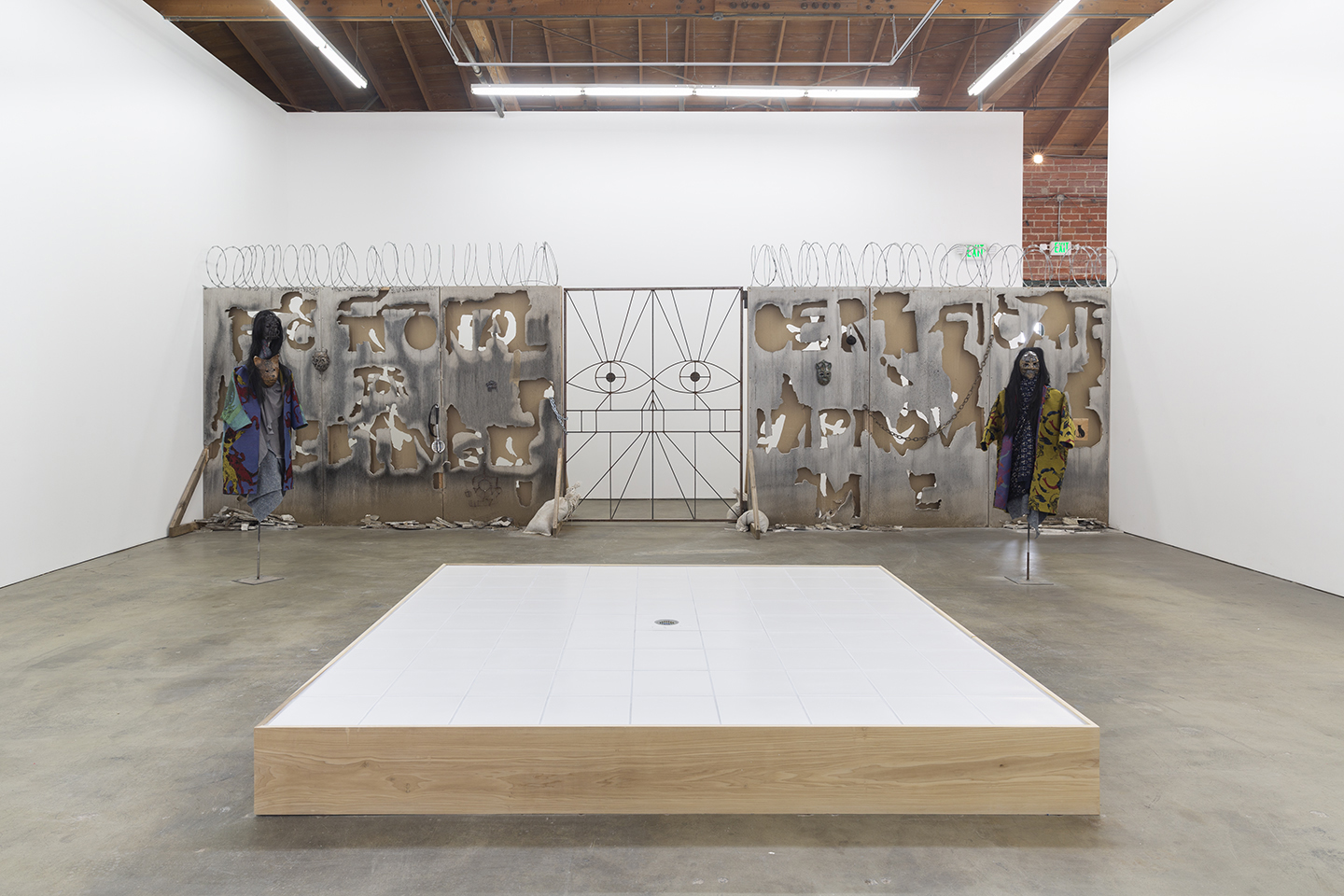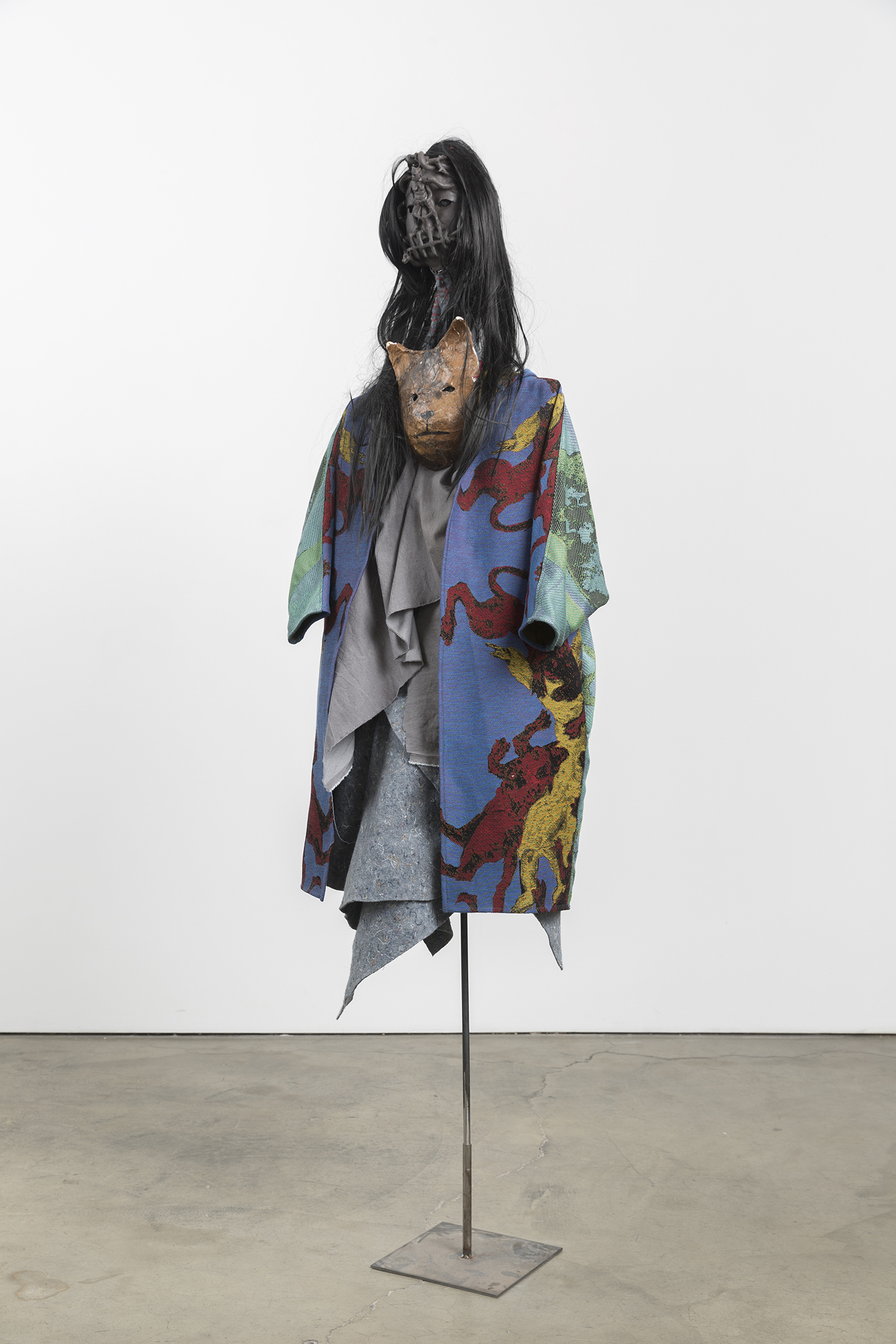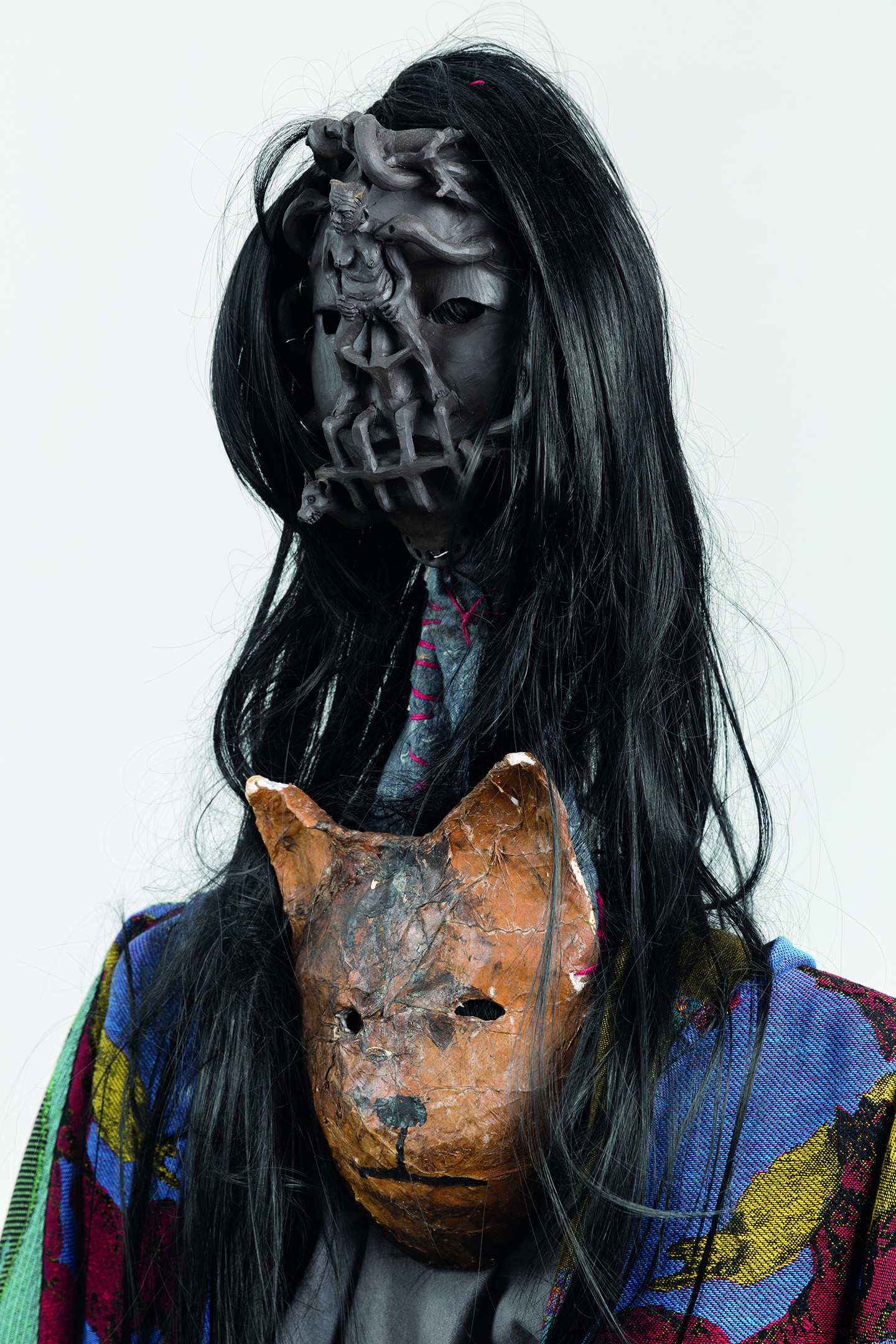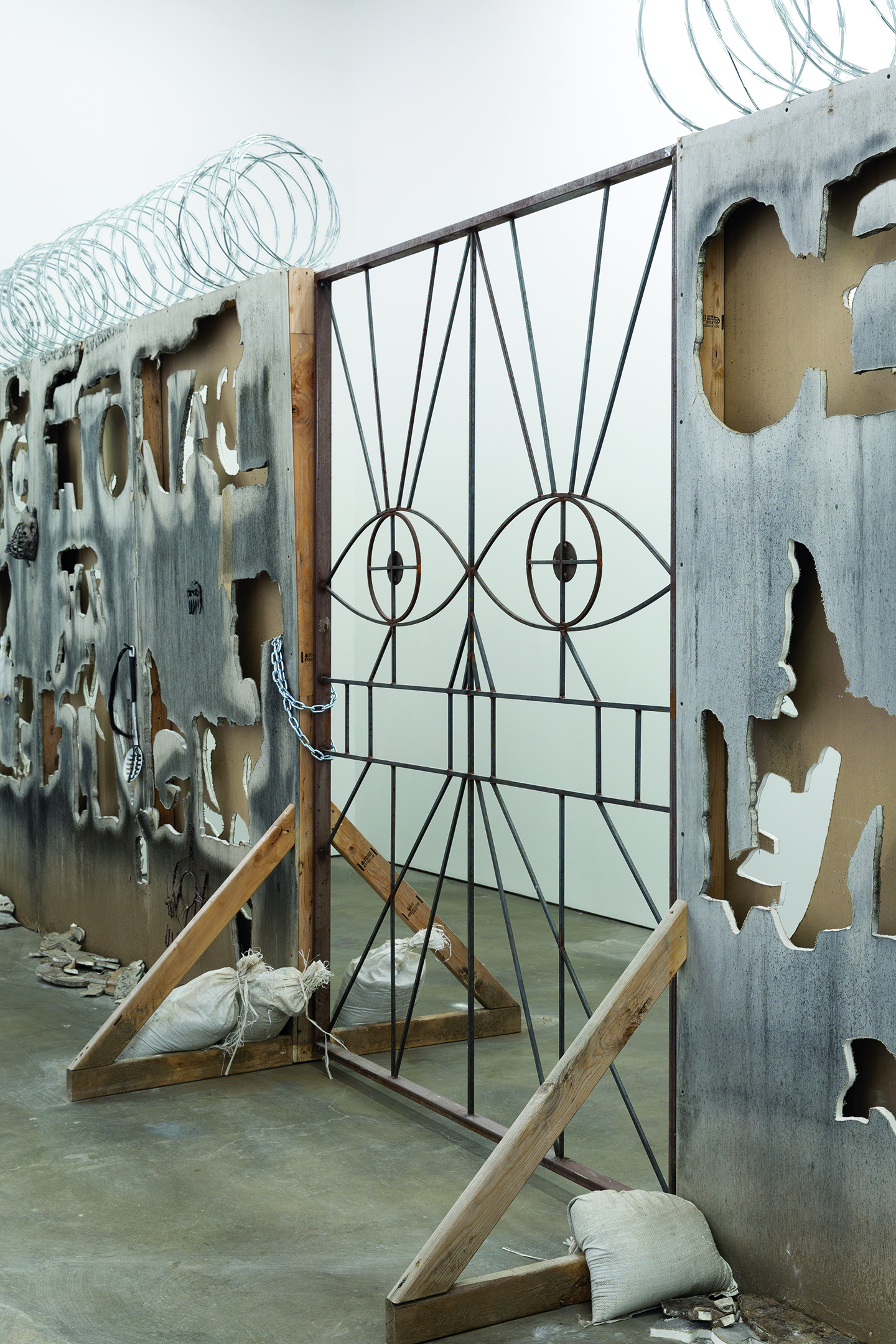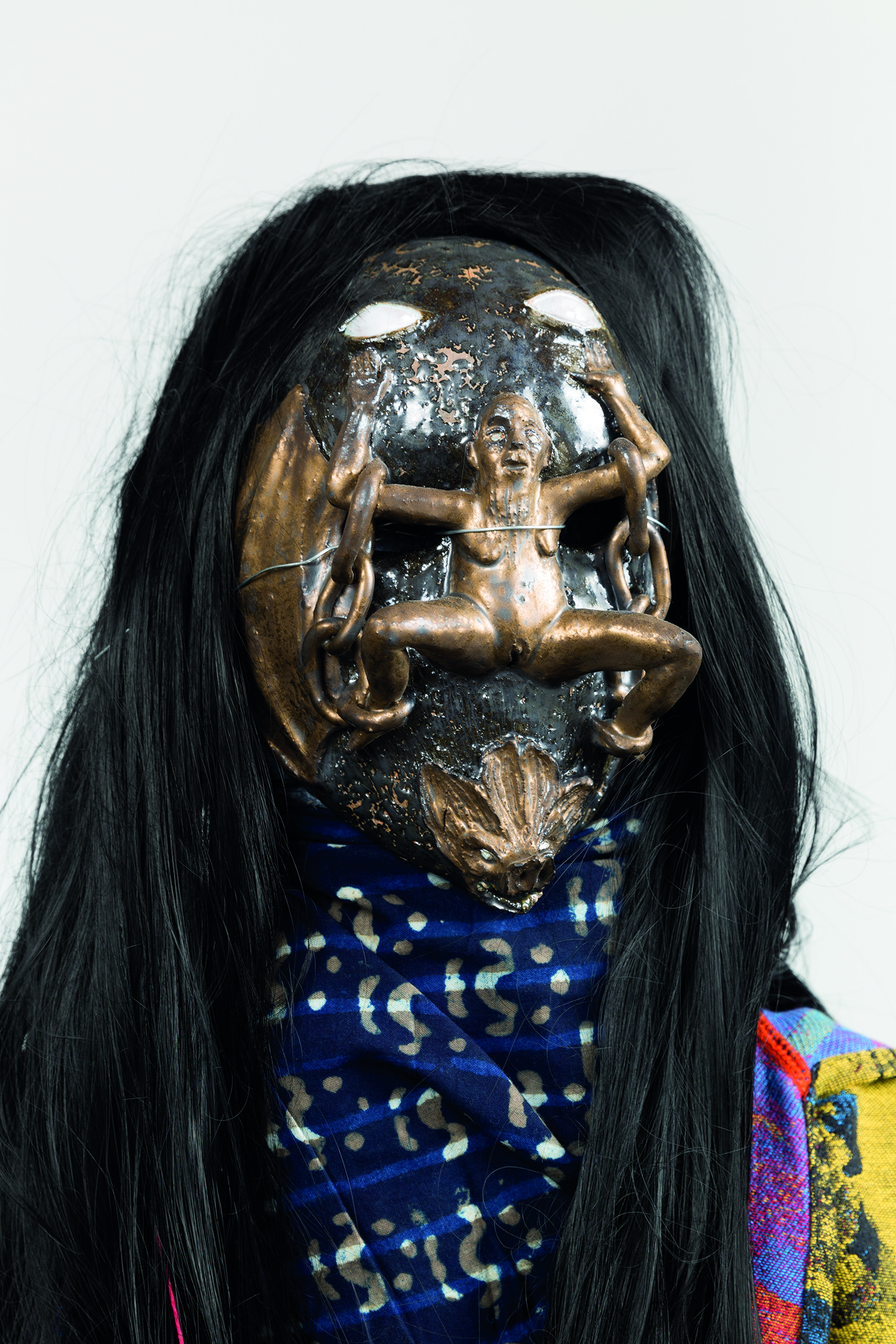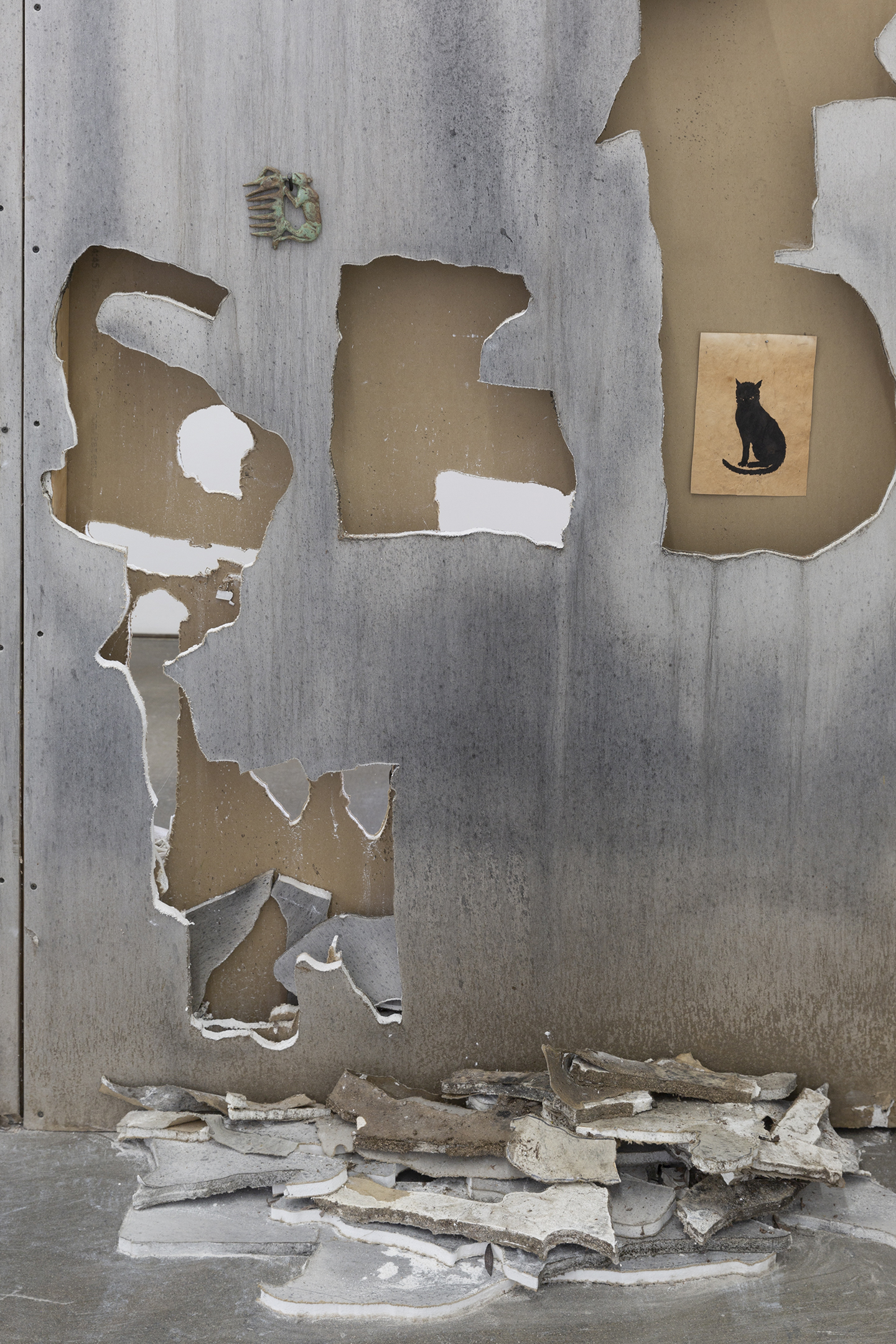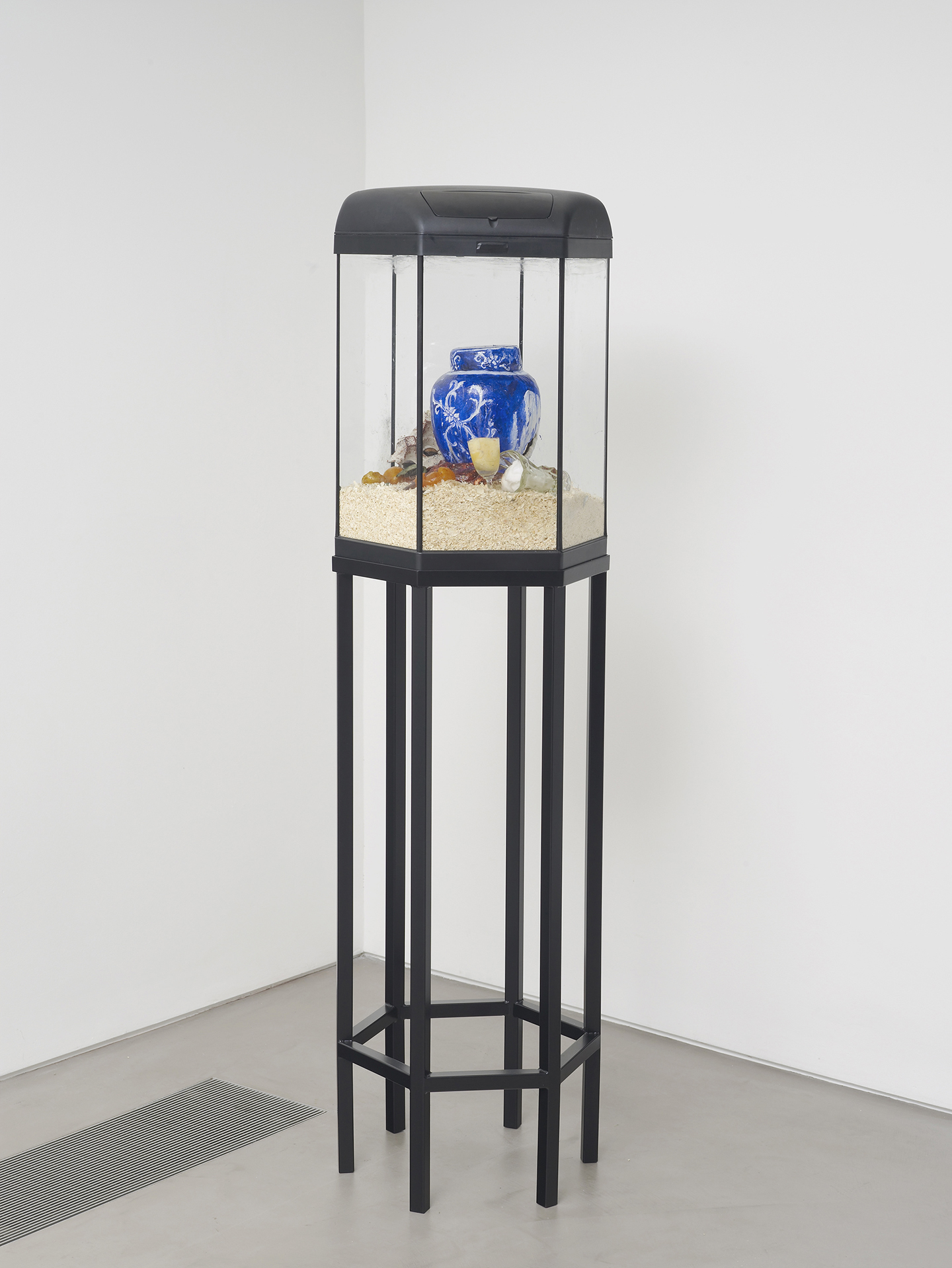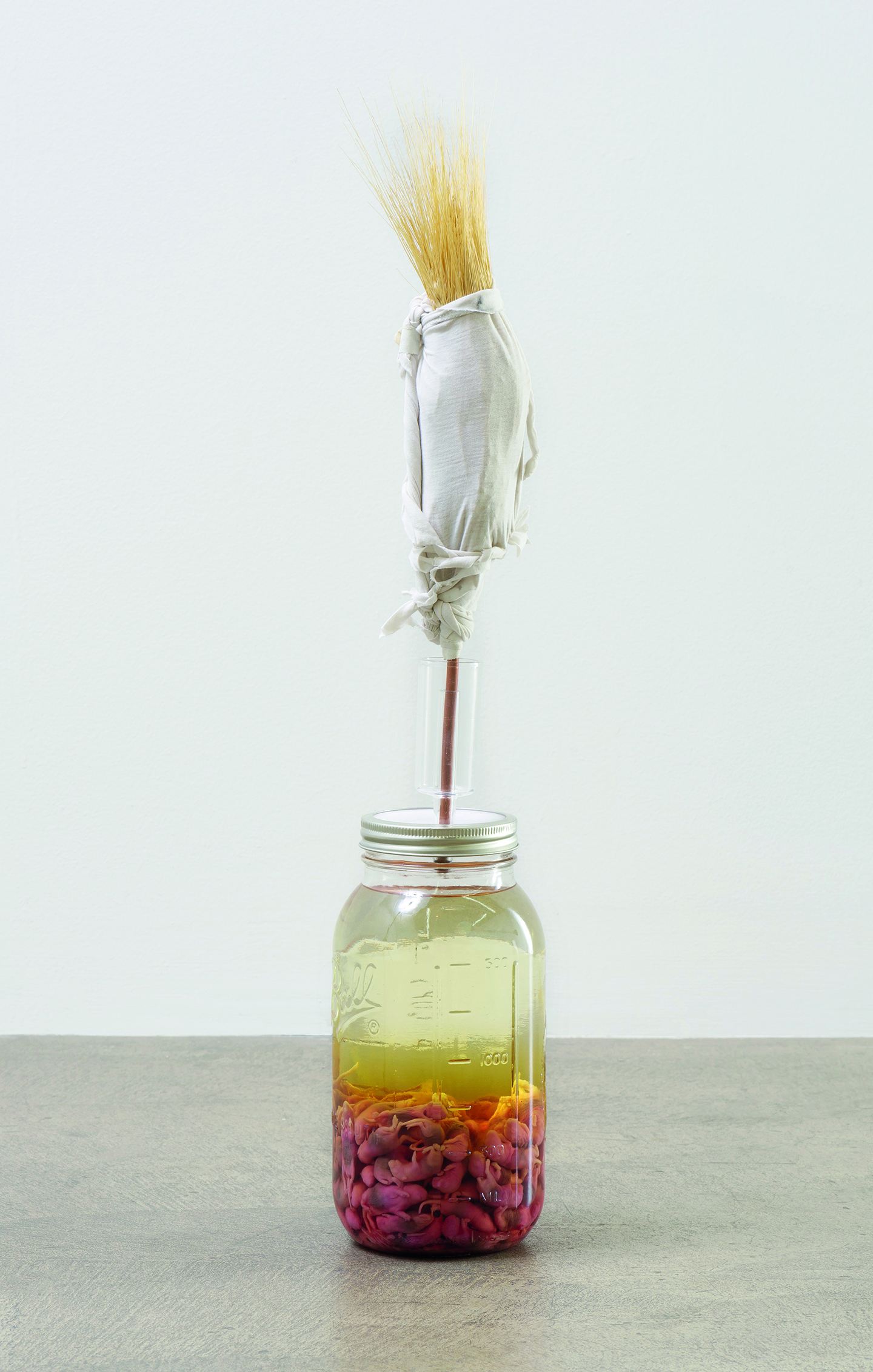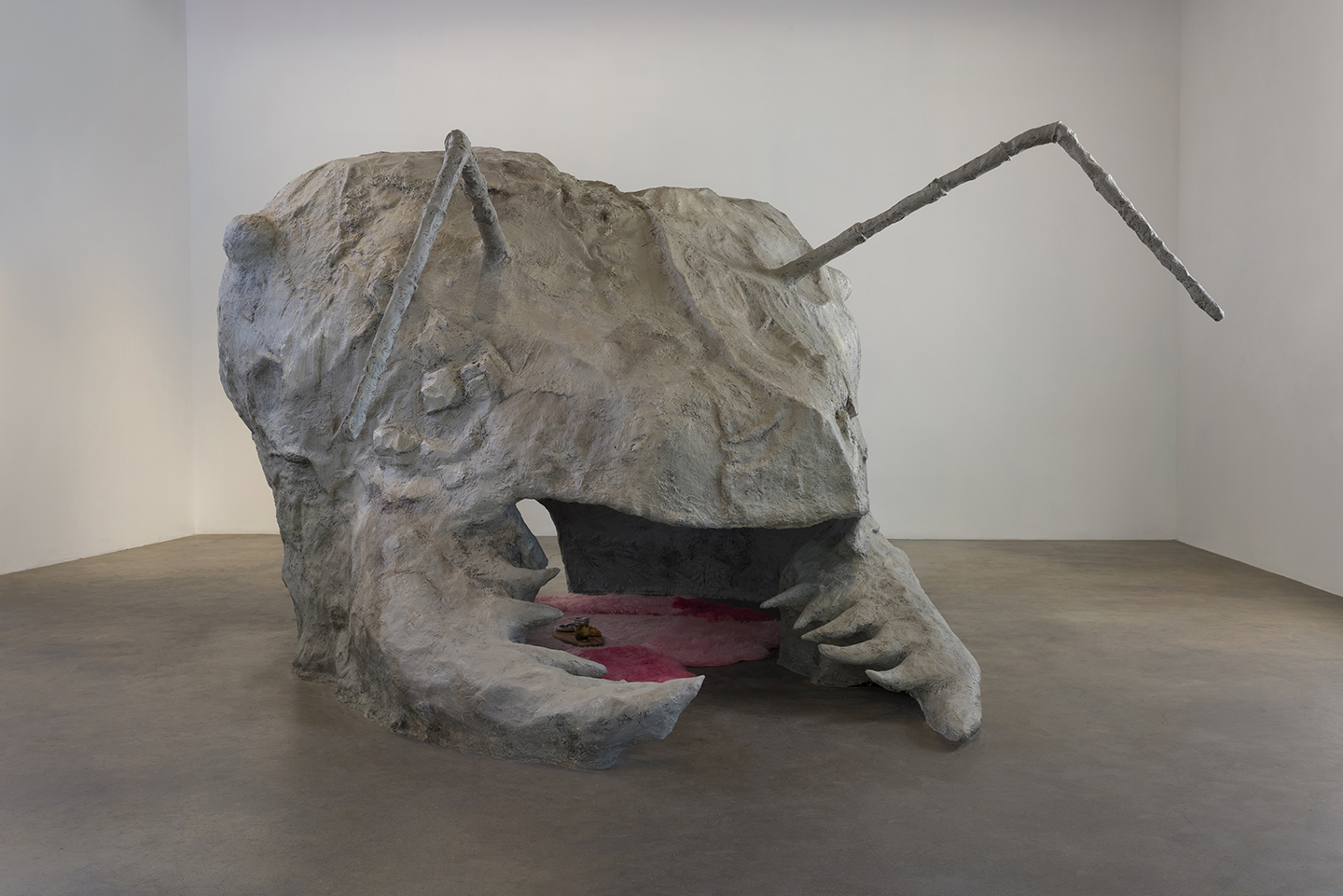 by Robert Leckie
For the past decade, Los Angeles–based artist Candice Lin has investigated the cultures and histories embedded in objects and materials related to colonial trade, alternative healing practices, and bodily functions. These include tobacco, urine, and tea as well as live insects and dead animals—in other words, things that carry stranger textures, more pungent scents, and heavier burdens than typical art materials. She is also a skilled and endlessly curious craftsperson who transforms these things and the stories they tell into artworks that mobilize critical issues such as race, gender, and trauma in unconventional ways. 
This approach has led to some wild combinations in recent years, including dozens of baby mice preserved in a glass jar filled with alcohol and dried wheat (Recipe for Spontaneous Generation: Baby Mice [2015]), a giant papier-mâché model of an ant's head sheltering some bright pink sheepskin rugs and fungus tea (You Are a Parasite [2015]), and a hexagonal terrarium filled with live Madagascan hissing cockroaches, fed on candied fruit and a sugar-paste replica of a Chinese porcelain vase (A Warner for Survivalists: White Gold [2016]). It has also resulted in some significant installations commissioned for solo exhibitions at Gasworks in London (A Body Reduced to Brilliant Colour [2016]) and Bétonsalon in Paris (A Hard White Body / Un corps blanc exquis [2017]), both of which have informed the development of her current show, Meaningless Squiggles, at François Ghebaly gallery in Los Angeles. Considered together, all three exhibitions have included "systems" channeling different kinds of fluids: fermented and cochineal-dyed tea approximating blood in London; collectivized urine moistening unfired porcelain in Paris; and sugar, poppy, tobacco and yet more urine being distilled in Los Angeles. In each case, raw materials have been made to undergo DIY processes of alchemical transformation, causing the shows themselves to change materially over time. 
In Meaningless Squiggles, a glass distillation jar is placed on the stomach of a silhouette, made from tobacco leaves, of the Charada China: a human figure in symbol-covered robes used as a system of dream interpretation for gambling in Chinese Cuban culture. Various other objects are scattered on top, including clay meat tenderizers, drawings of cats, bottles of herbs, seeds from poisonous plants, and opium-pod putty, making it seem like some kind of ritual or ceremony is taking place. The distillate slowly drips into a bucket via a hole cut through both the figure's belly and the cement-filled, knee-high metal table on which it is placed. From here it is pumped through clear rubber tubing up the gallery walls and along a narrow corridor lit with fluorescent pink light. The end of the corridor is blocked by a wall of fake rocks and dirt, from which a poem by writer Renee Gladman emanates, reflecting on the "will" of the materials contained in the distillate that slowly trickles by. Exiting the hallway through a salvaged side door, a large but low, white-tiled pedestal occupies another bright gallery that is also cut off at the far end by a makeshift sheetrock barrier. There is razor wire on top; a metal gate welded to the shape of two eyes; and some symbols cut out from the cladding, based on Lin's father's calligraphy of a Google translation of "meaningless squiggles." The phrase, which gives the exhibition its title, comes from philosopher John Searle's 1980 essay "Minds, Brains, and Programs," in which what he considers to be the inscrutability of the Chinese language is used to question what qualifies as a human level of sentience or consciousness. 
As with Lin's previous "systems," the material processes taking place here are relatively simple in themselves, and yet the connotations they carry and the context in which they occur make them pleasantly baffling in their complexity. It is curious to note, for example, how processes such as distillation or rituals come to imply aggregation rather than purification, or the accumulation of burdens rather than the ability to leave them behind. As the clear distillate finally disappears down the drain in the middle of the white-tiled pedestal, it is as though the lifeblood of the Charada China—or the trauma of the cultural displacement that led to its rebirth as a Chinese Cuban symbol of luck—is literally being siphoned off. As in much of Lin's work, this blend of mystery, uncertainty, and material possibility is both captivating and discomforting in roughly equal measure. 
Candice Lin is an interdisciplinary artist who works with installation, drawing, video, and living materials and processes, such as mold, mushrooms, bacteria, fermentation, and stains. She received her MFA in New Genres at the San Francisco Art Institute in 2004 and her double BA in Visual Arts and Art Semiotics at Brown University in 2001. Recent solo exhibitions include the exhibition cycle A Hard White Body at Bétonsalon, Paris; Portikus, Frankfurt am Main; and the Logan Center for the Arts, University of Chicago, as well as solo exhibitions at Gasworks, London; 18th Street Art Center, Los Angeles; and Human Resources, Los Angeles. Her work is currently on view in group shows around the world including Para Site, Hong Kong; ICA London; Ballroom Marfa and Walker Art Center, Minneapolis. Lin has been included in prominent recent group exhibitions including the 2018 Taipei Biennale; the 2018 Athens Biennale; Made in L.A. 2018, Hammer Museum, Los Angeles; New Museum, New York; Sharjah Biennial 2017, Beirut; and SculptureCenter, New York. She is the recipient of several residencies, grants and fellowships, including the Louis Comfort Tiffany Award (2017), the Davidoff Art Residency (2018) and Smithsonian Artist Research Fellowship (2009). In 2018 she was appointed to the faculty of the University of California Los Angeles Department of Art. 
Robert Leckie is director of Spike Island in Bristol. He was previously curator and head of programs at Gasworks in London, where he led the exhibitions, residencies, and public programs from 2011 to 2018. He has written for Afterall, Rhizome, and Benedictions, among other publications, and is a visiting lecturer at the Royal College of Art, Goldsmiths, and the University of the Arts in London. He curated Candice Lin's solo exhibition A Body Reduced to Brilliant Colour at Gasworks in 2016.
Originally published in Mousse 68