EXHIBITIONS
Carly Mark "Good Buy Human" at The Breeder, Athens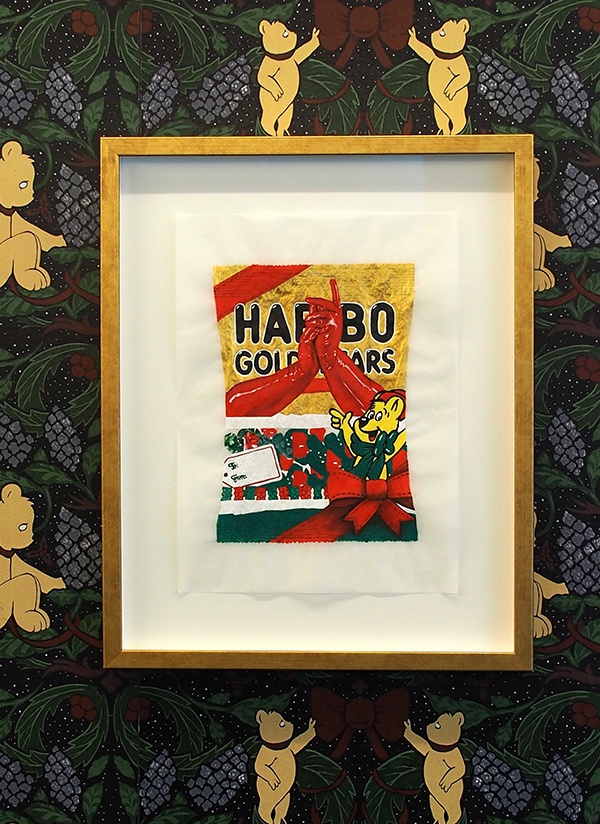 Carly Mark's first solo exhibition "Good Buy Human" presented at the 2nd floor of The Breeder, is the result of the artist's time in Athens, as part of The Breeder Residency Program, curated by Stamatia Dimitrakopoulos. It consists of works on paper, sculptures, video and installations that share as a reference point Carly Mark's obsession with Haribo candies.
Carly Mark's work focuses on remnants of contemporary life. Commercial food packaging, consumer design and popular culture semiotics splice together to form new compositions. If we are moving towards an image based society, her paintings act as pictographic script from the immediate past and the present. Through the lens of Haribo Gold-Bear bags, Carly Mark maps seemingly disparate concepts and—from cinema, literature and internet platforms—resulting in a new hieroglyphic language.
For the exhibition "Good Buy Human" the artist creates a virtual environment and urges the viewer to submerge in this surreal reality. Haribo bears have taken up the entire room, from the wallpaper to the paintings, the sculptures, furniture and video. A seemingly child friendly paradise: small colorful candies and gold packaging along with the characters of the video that appear to come from a children's story, are the ground for Mark to comment on aspects of contemporary society that relate to affluence and consumerism. "I'm rich, I'm strong!" says the air-stewardess in the video, "I have a heart of gold" continues the bear (who is the renown American comedian Eric Wareheim), while the Candy Kong character completes him "and it's very expensive". At the same time the kids in the video are referred to as "Gold Children".
On the surface everything seems to be going well, to move along the context of wealth and prosperity, but does that equal happiness also? The whole reality of Haribo appears as a paradise made of sugar, colors and big smiles. However the scenery can easily change and turn into a serious adult game. At once a children's toy, a sex toy, a work of art, the glass bears with the colorful "my little pony" tails are a reference to Paul McCarthy's famously controversial Christmas tree sculptures and also to collectible Zuni fetishes. These small carvings of animals made by the Zuni people echo their spiritual and religious attribute but the glass bears in the exhibition talk of another fetish, a sexual one. As the artist characteristically comments this tasty Haribo paradise can transform without a hitch to a nightmare.
.
at The Breeder, Athens
until 31 August 2016
Above – Suspicion Breeds Confidence, 2016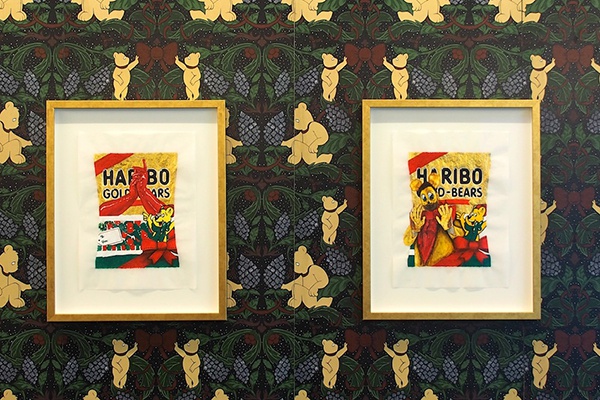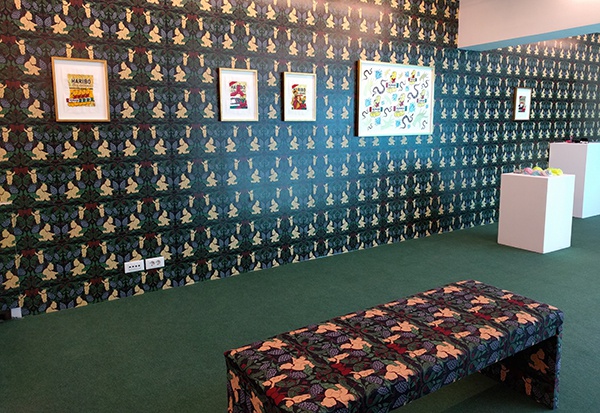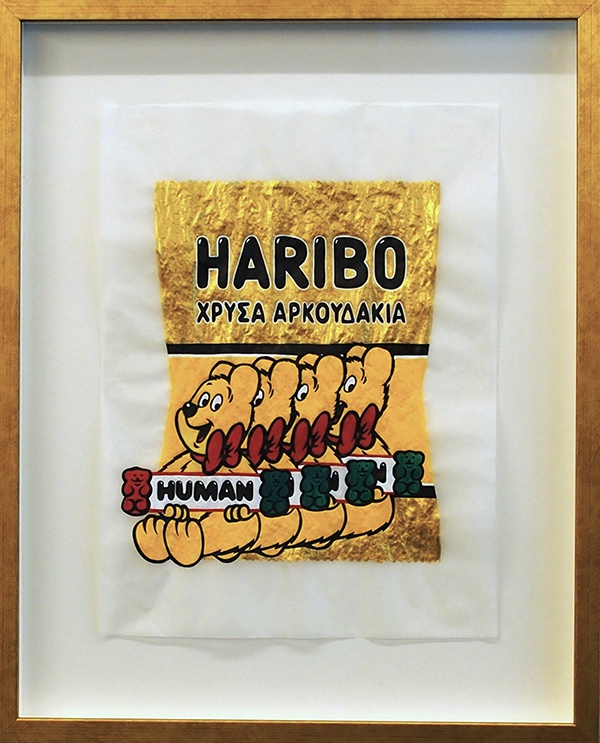 Gold-Bears (Doom), 2016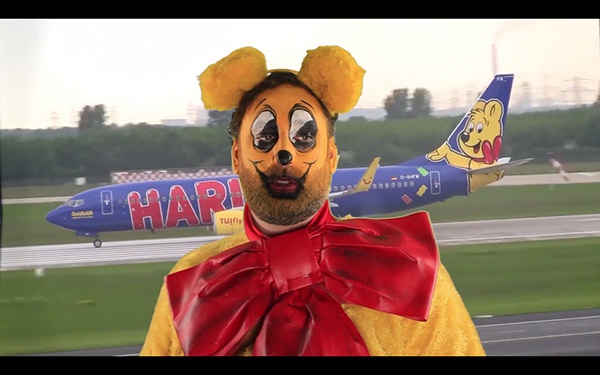 Good Buy Human (still), 2016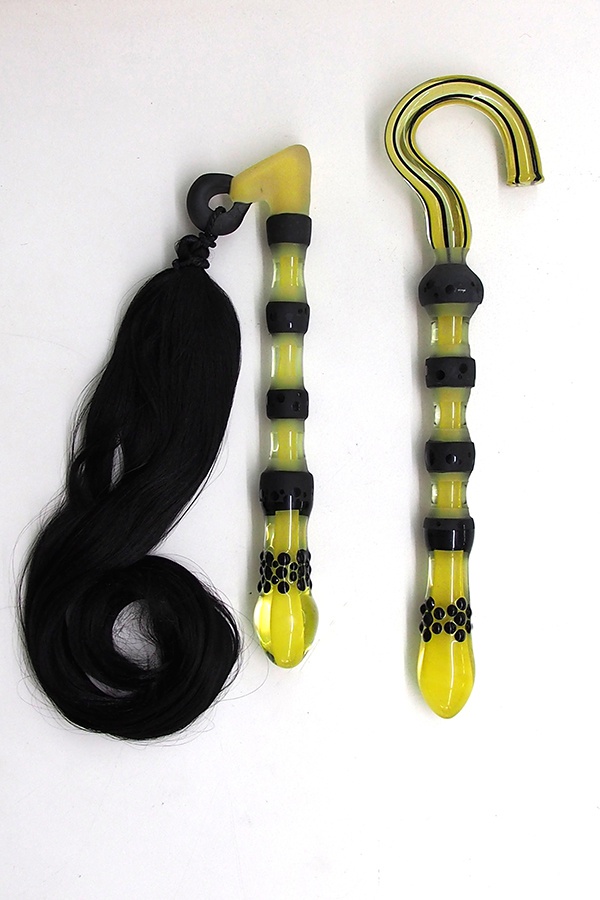 Crook and Flail, 2016
.
Carly Mark "Good Buy Human" installation views at The Breeder, Athens, 2016
Courtesy: The Breeder, Athens.