EXHIBITIONS
Caroline Mesquita "The Ballad" at Fondation d'enterprise Ricard, Paris
Close
1
2
3
4
5
6
7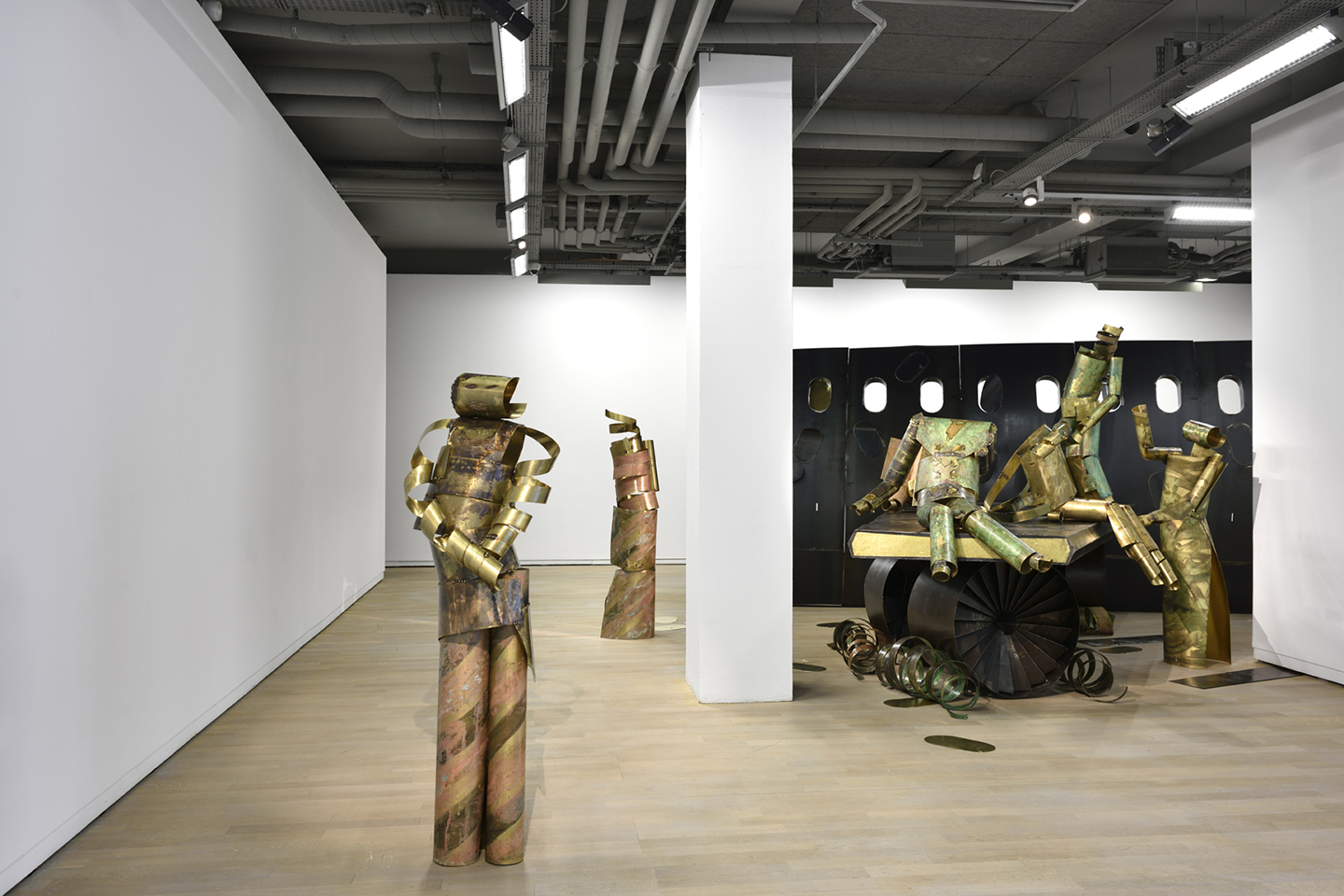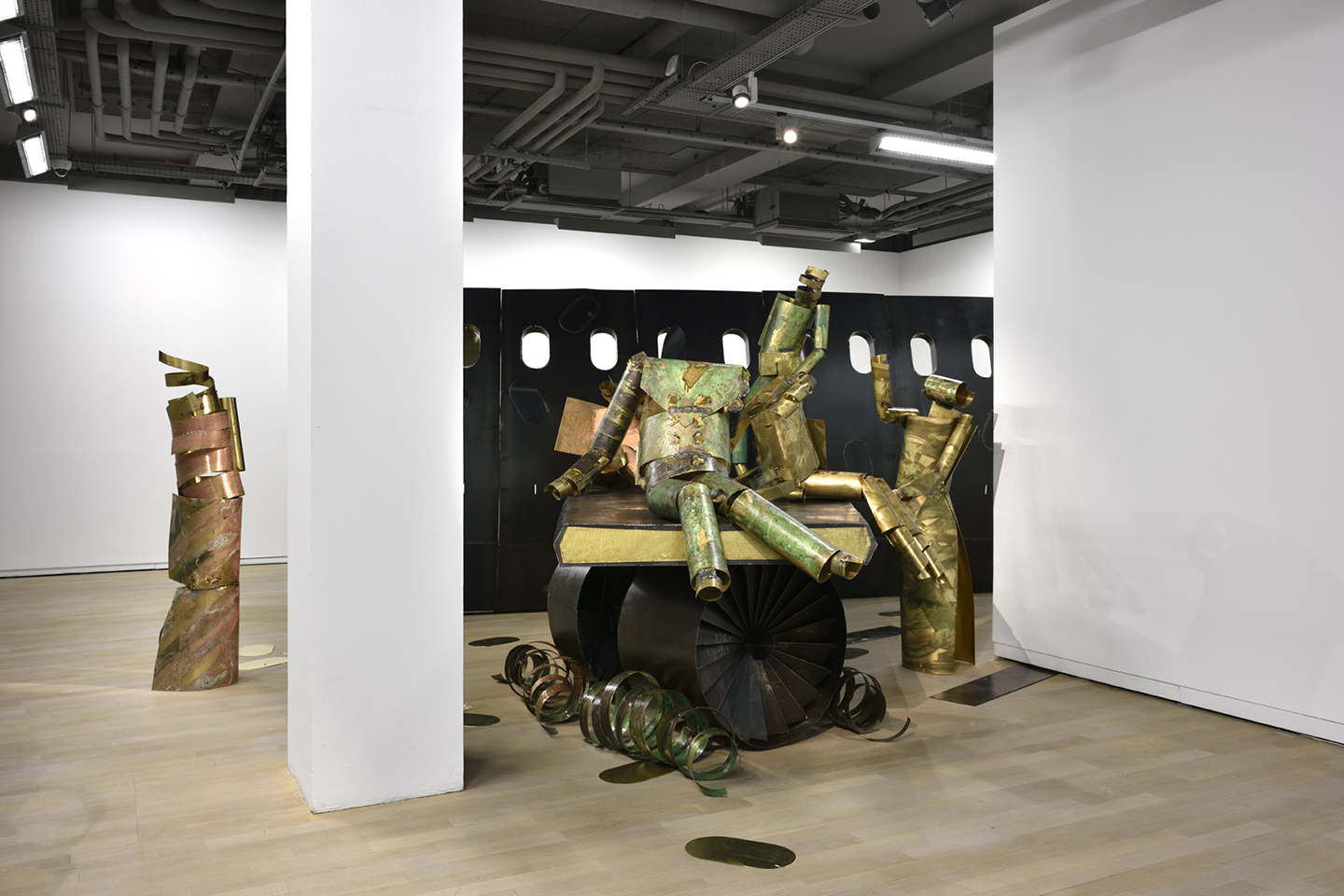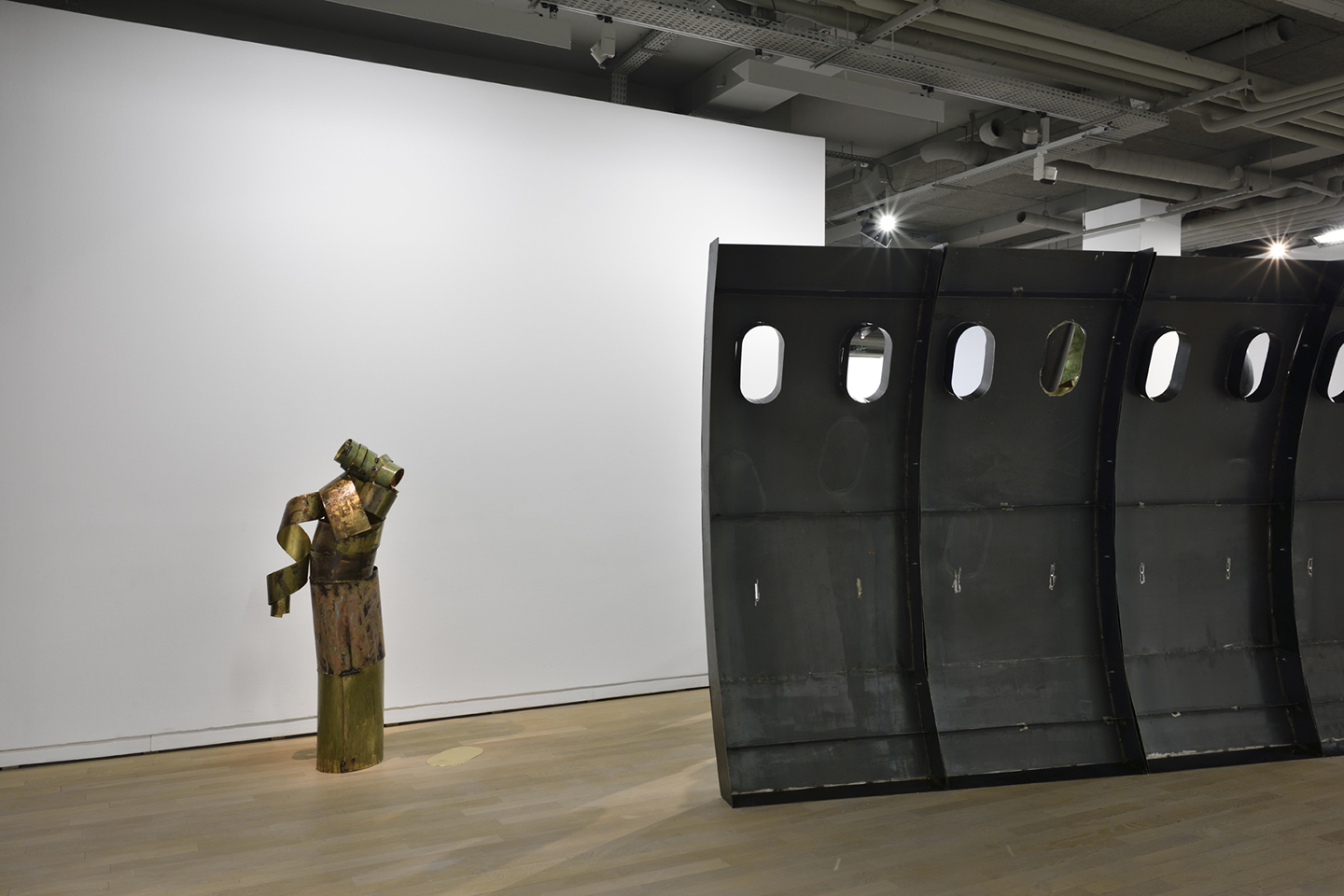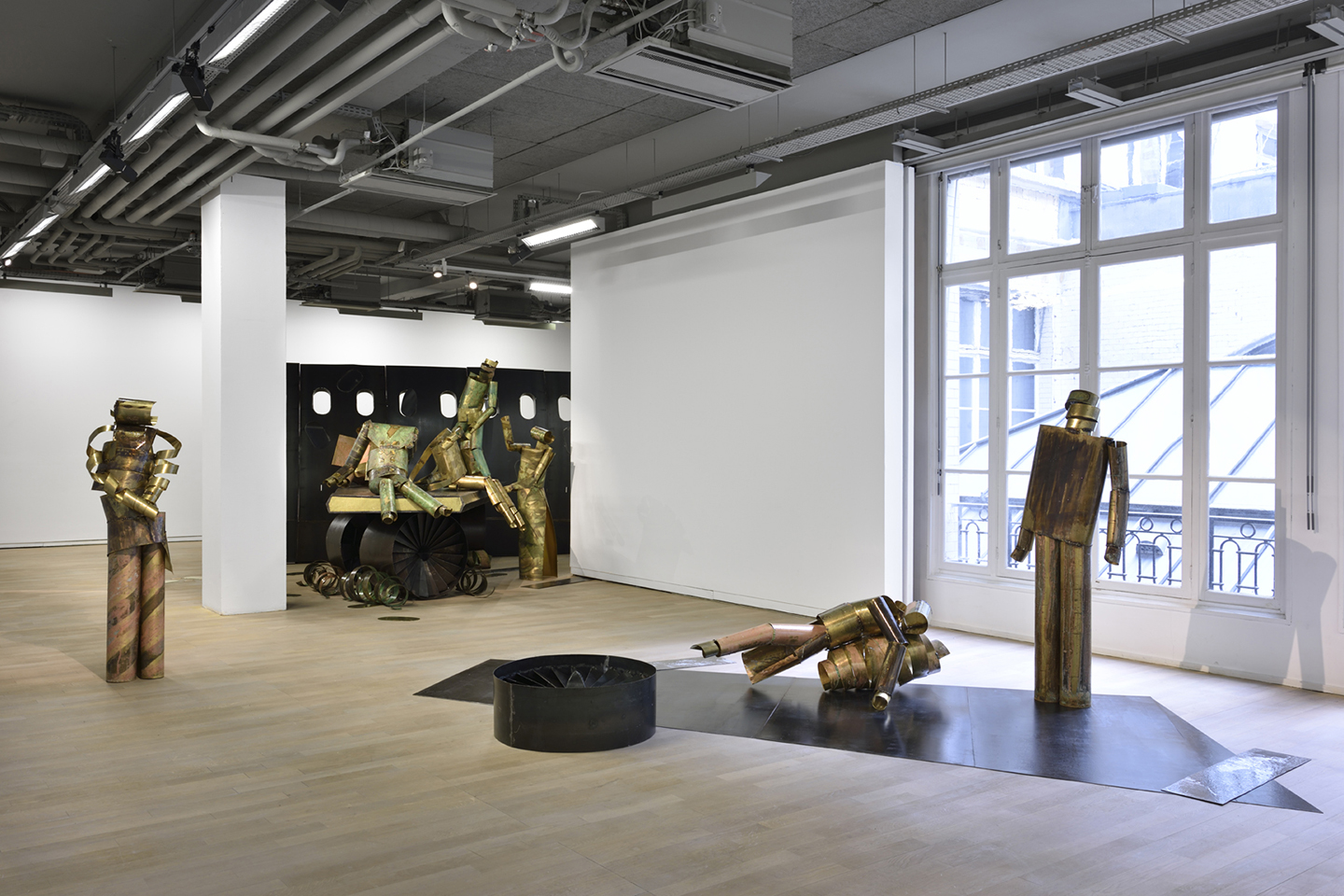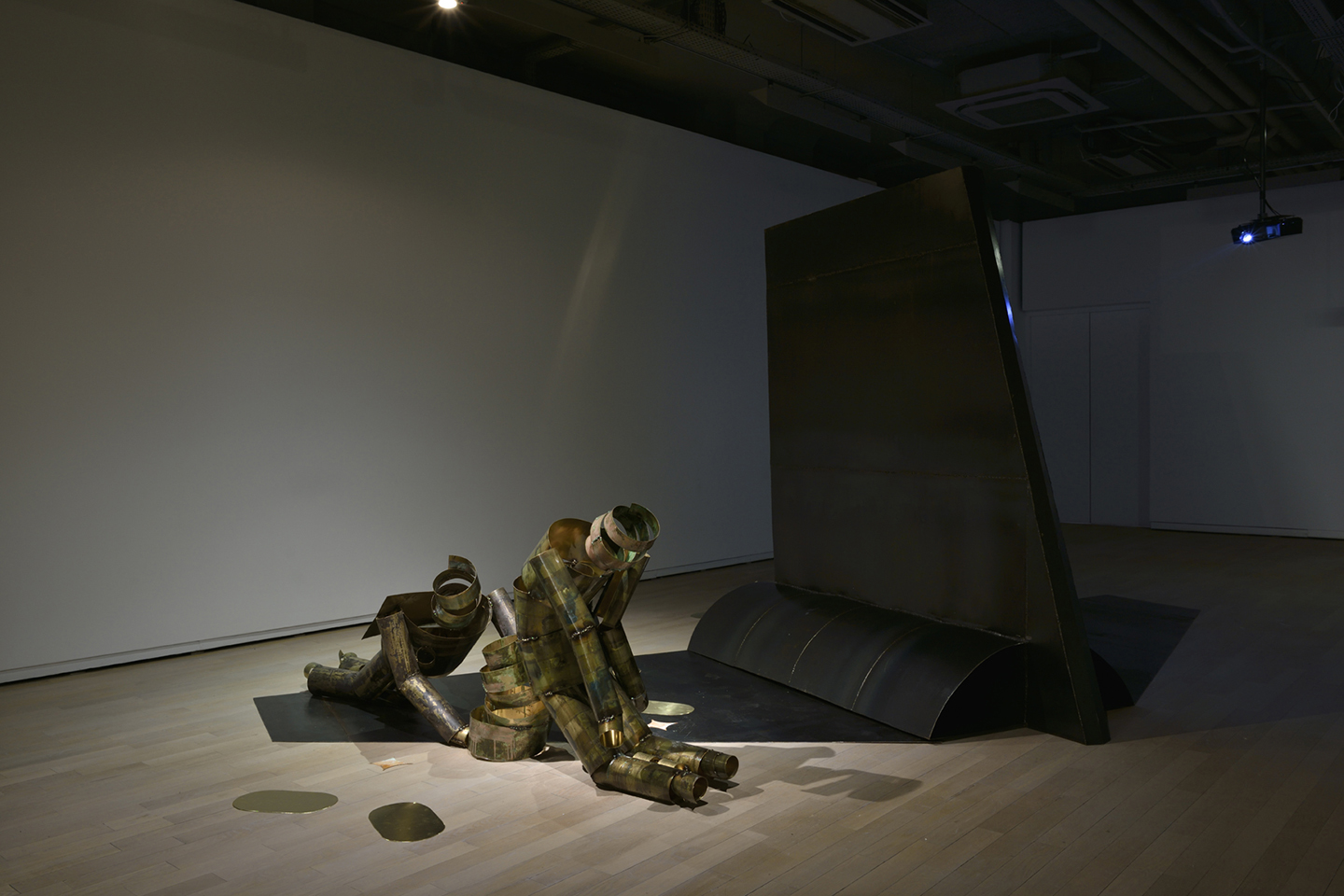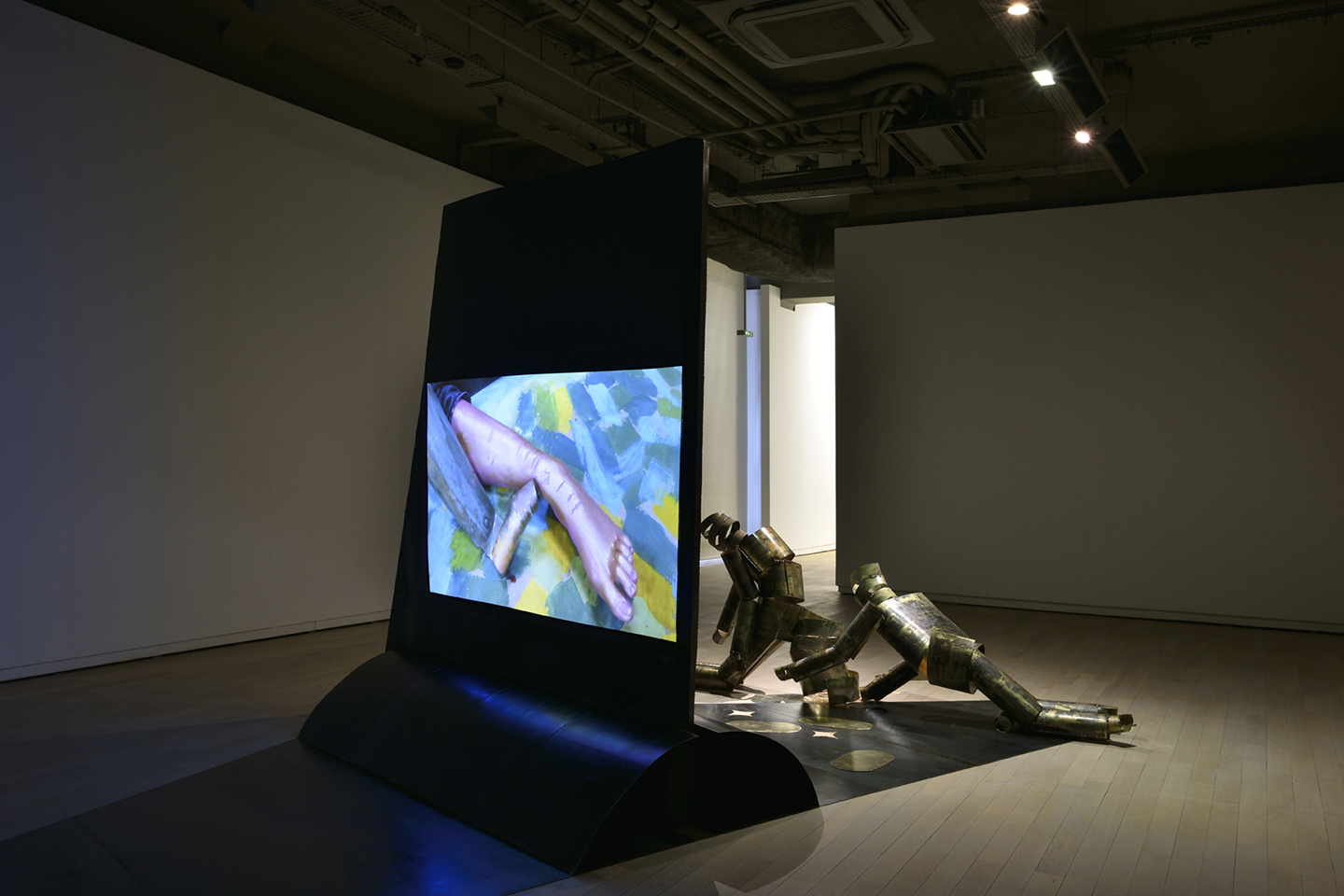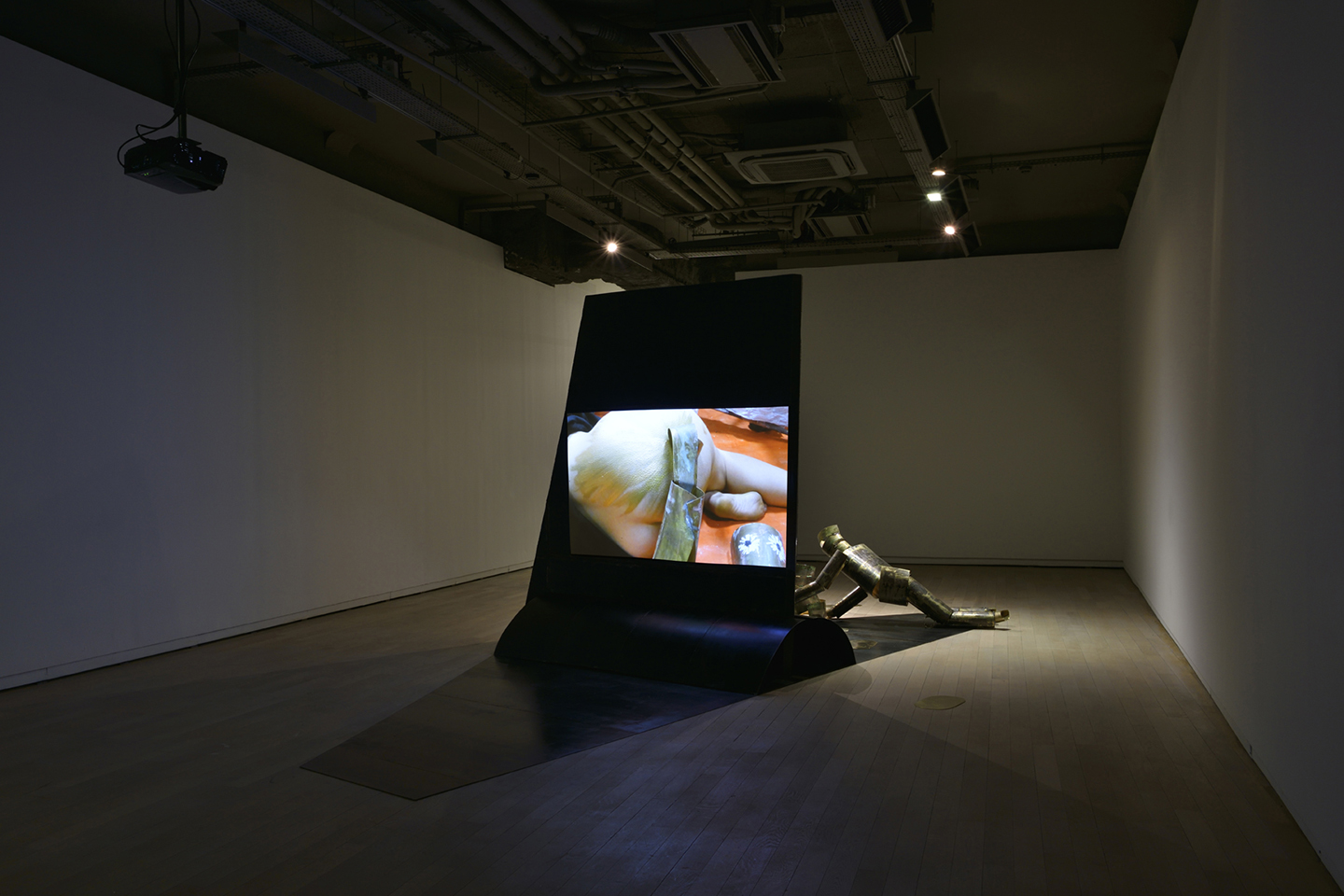 Caroline Mesquita's sculptural practice intertwines the materiality of her altered, oxidized, and painted copper and brass sheets with theatrical playfulness. Her metallurgic experiments result in life-size figures, interacting with each other in a mise en scène crafted from the sculpted sheets and forming an environment of coated steel. For the exhibition The Ballad, presented at Fondation d'entreprise Ricard, Mesquita produced a series of twelve sculpted characters interacting and facing each other or the viewer as their presence blurs the line between fiction and reality, humans and mannequins. It is a procession, a form of public celebration, a moment of communion.
There is a distinctive boldness in Caroline Mesquita's gesture and approach to the material and the object as she transforms rough pieces of metal into a sophisticated ensemble of colored sculptures forming a joyful parade of dancing souls. The structure of the exhibition parcours is framed by large pieces of dark gray steel, evoking a sidewalk, a wing and jet engines of a dislocated plane, as if it had crashed in a faraway desert zone, providing the metal characters—perhaps the plane's passengers—a backdrop or playground made of its leftover fragments. In the video produced for the exhibition and untitled The Ballad (2017), Mesquita appears alongside her sculptures and the interaction she creates pushes the limits and reinvents ways of living together. Masquerading as a myriad of characters with diverse costumes and makeup experimentation, whether personifying a pilot officer, a teenager with braces, or an elegant Gothic woman, she seems to challenge our understanding of identity construction and representation, oscillating between tenderness and violence, love and vice. As her sculptures cuddle and caress her, then attack and wound her, the soundscape of the video—metallic jingling and clinking—gives the impression of a deliciously perverse carnival.
Martha Kirszenbaum, January 2017
.

at Fondation d'enterprise Ricard, Paris
until 11 March 2017