EXHIBITIONS
Caroline Mesquita, Mélodie Mousset and Ho King Man at SALTS, Birsfelden
Close
1
2
3
4
5
6
7
8
9
10
11
12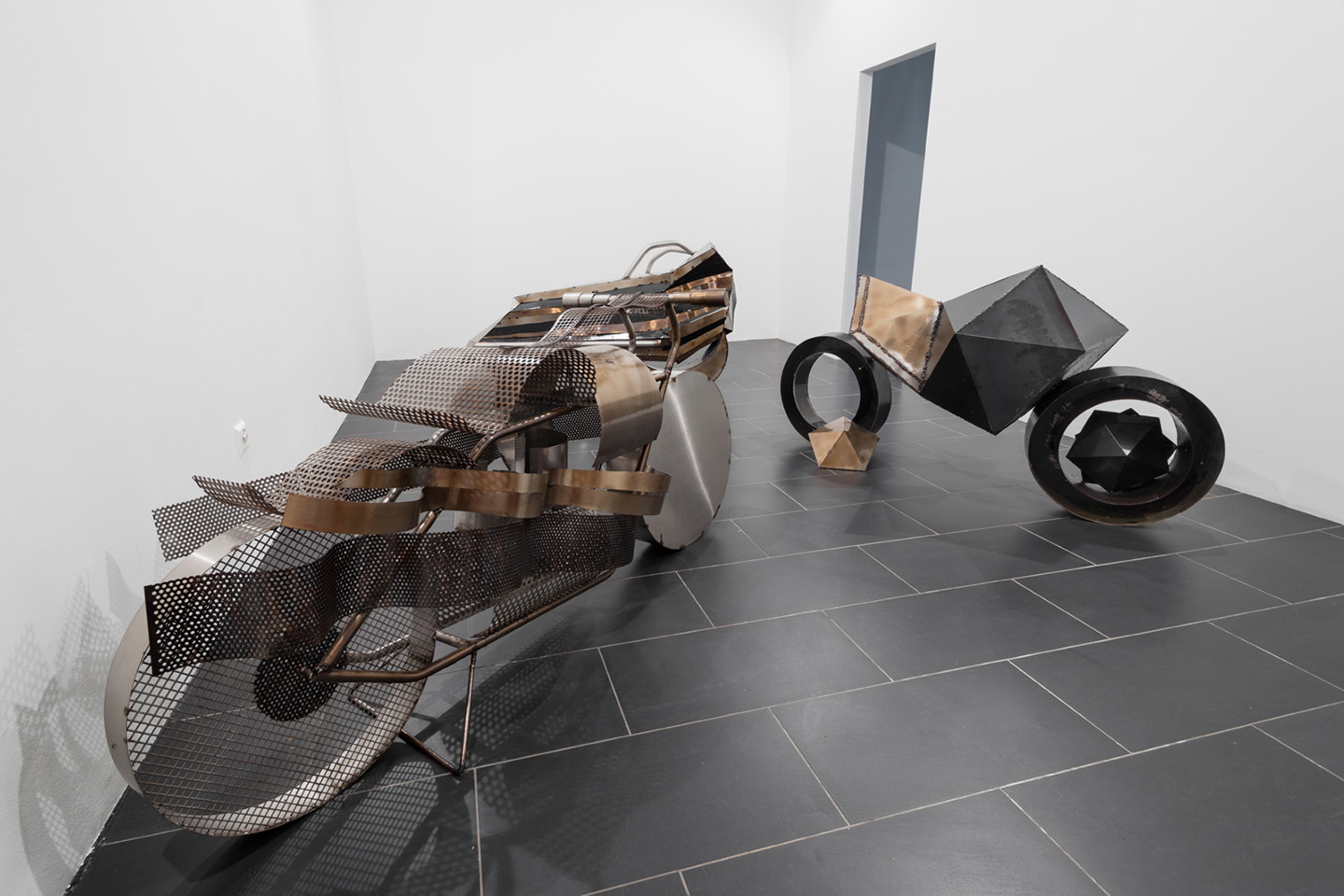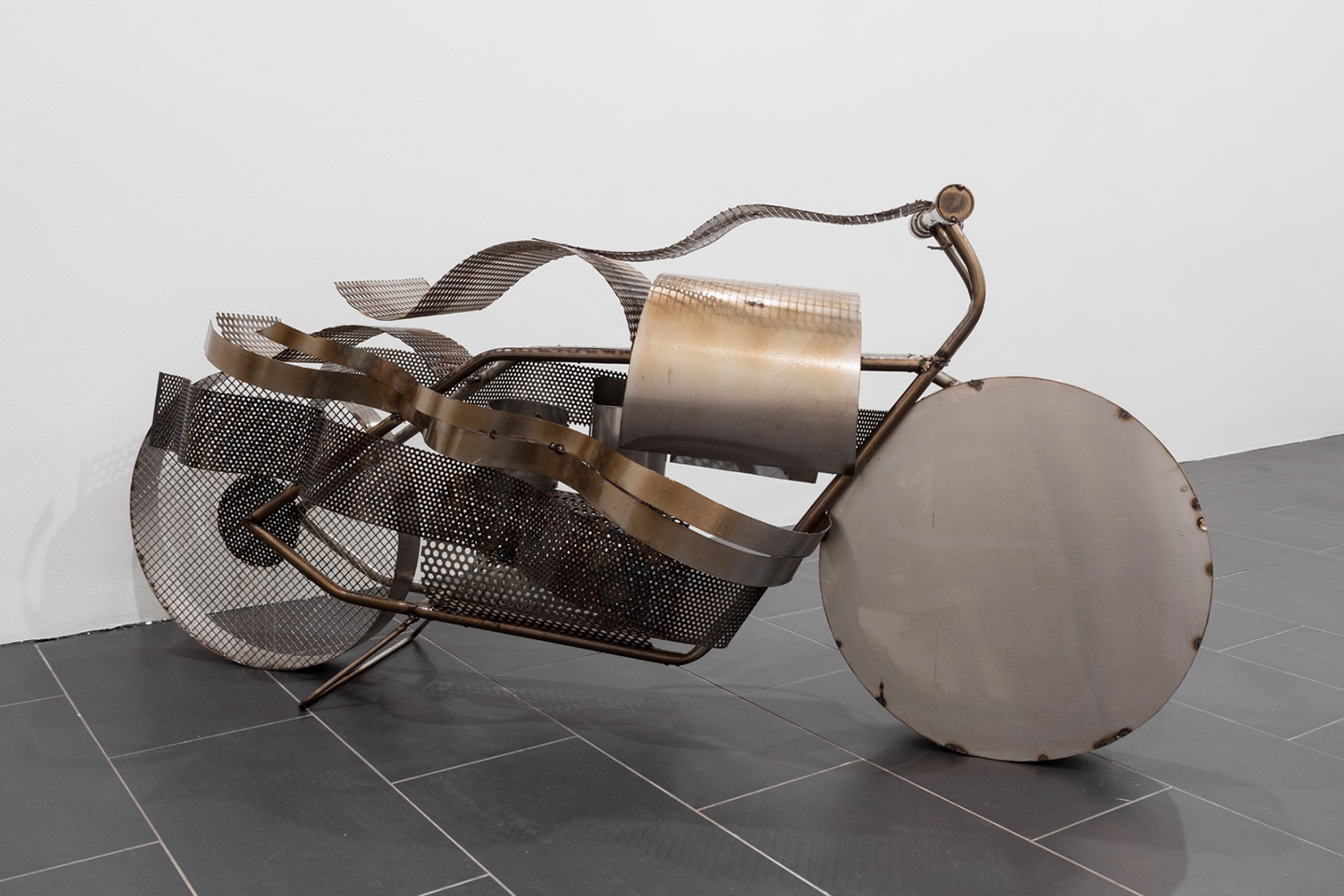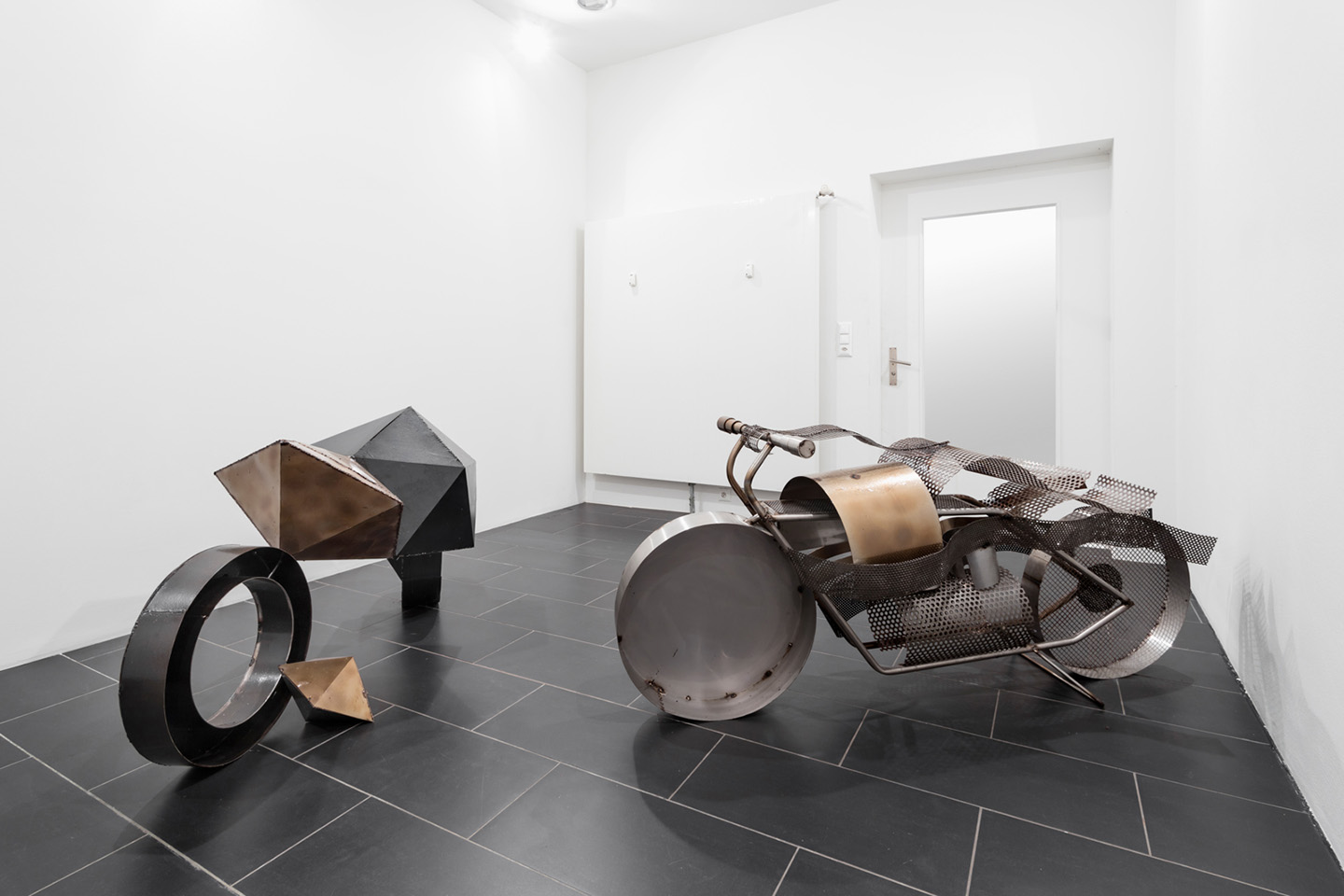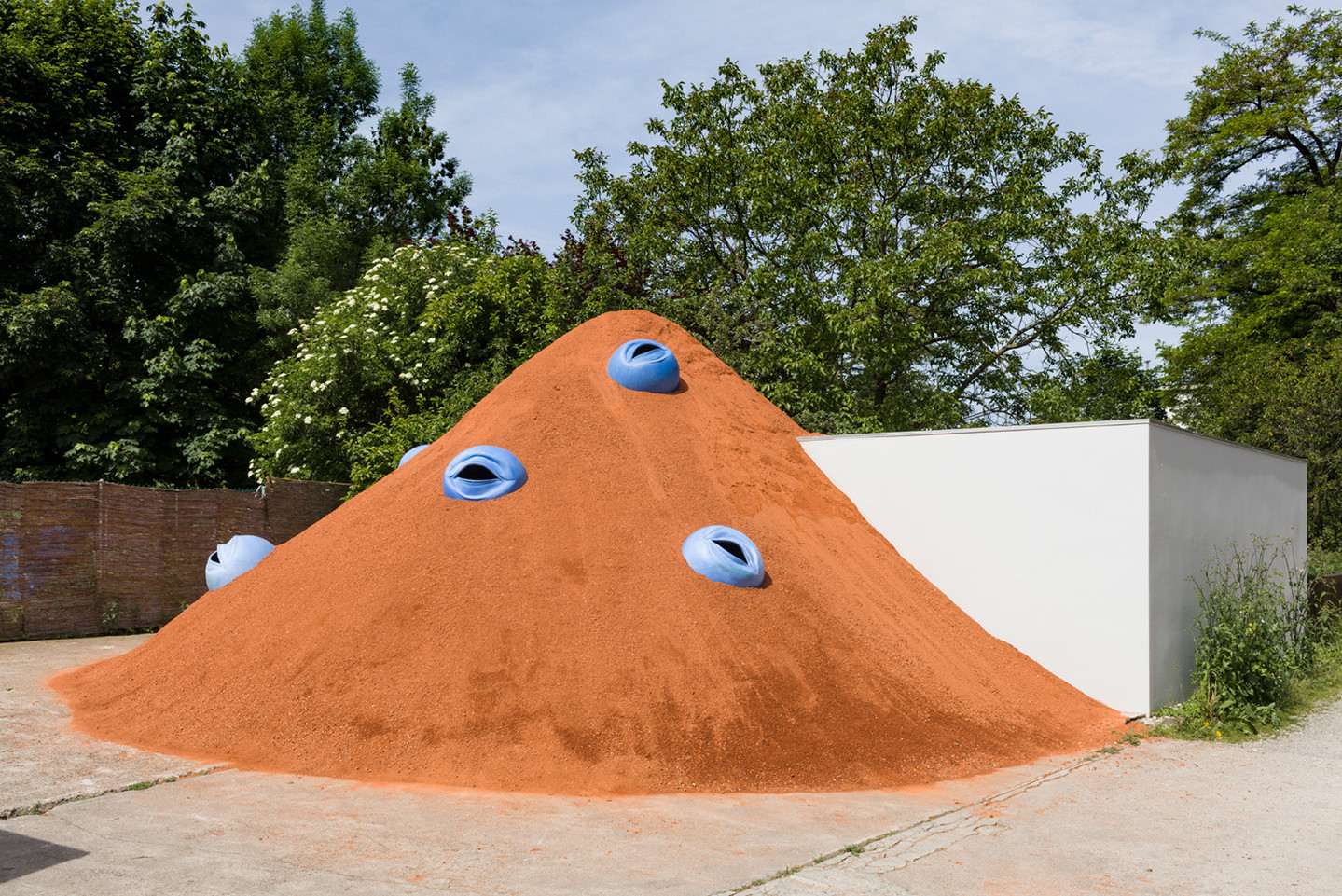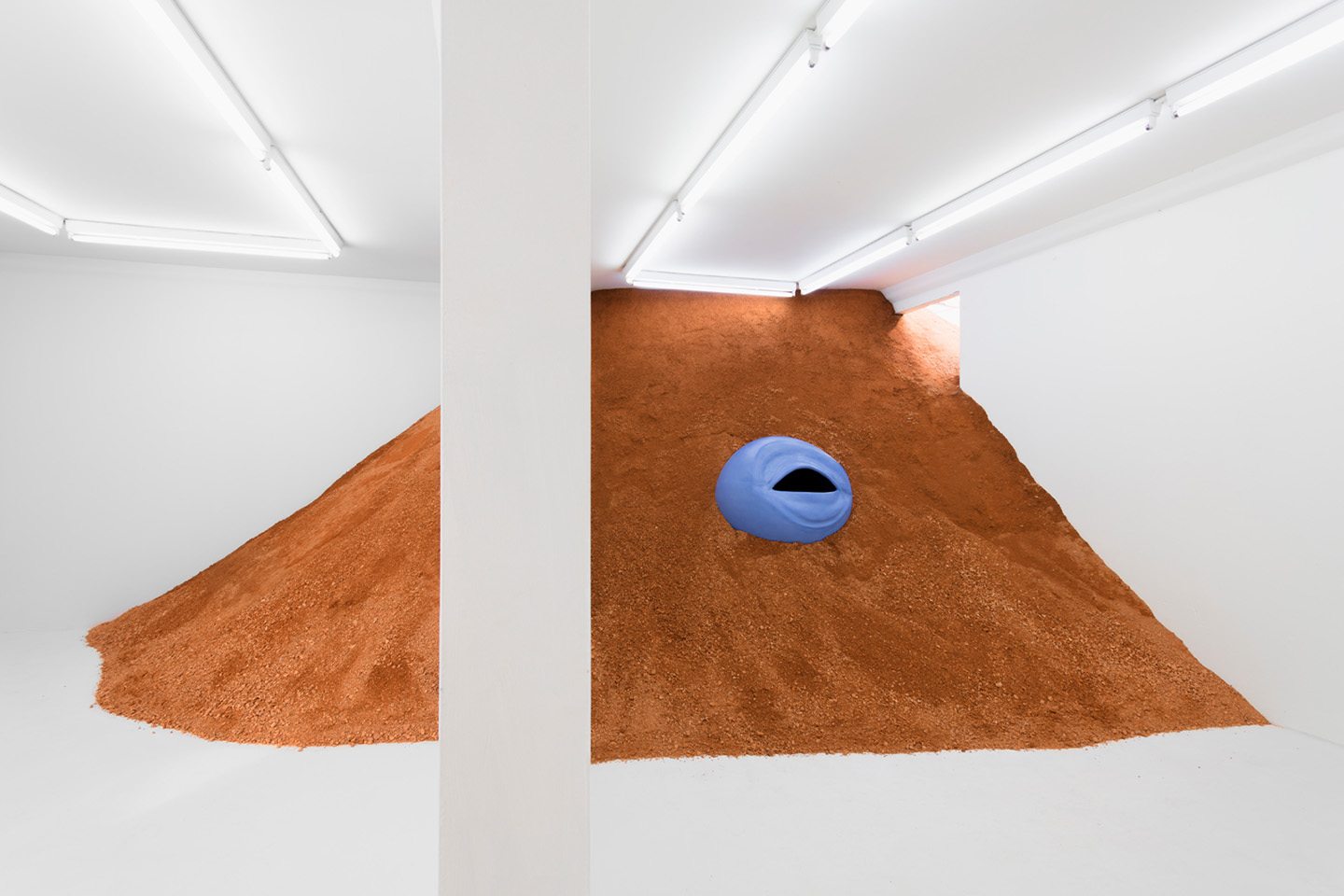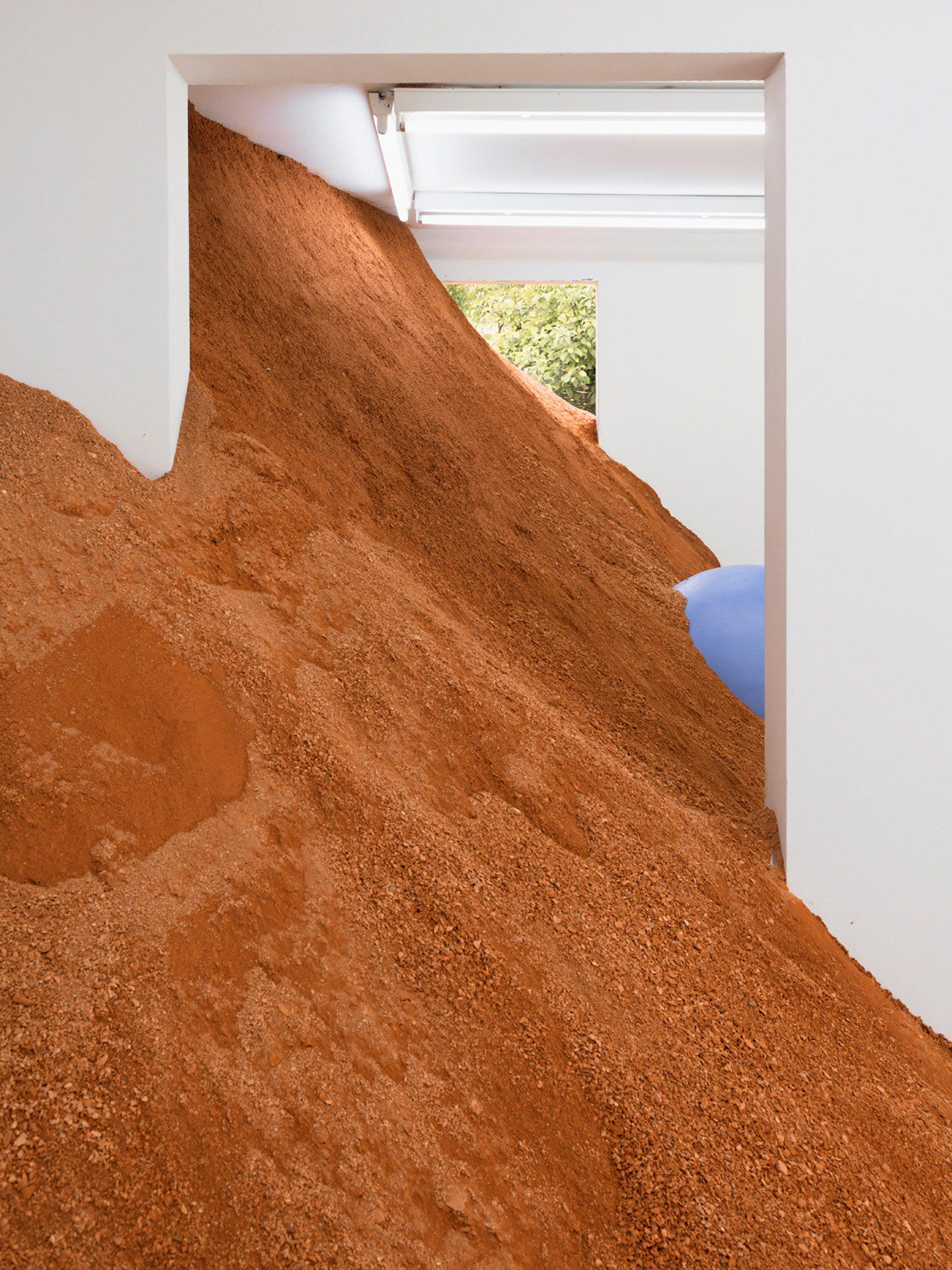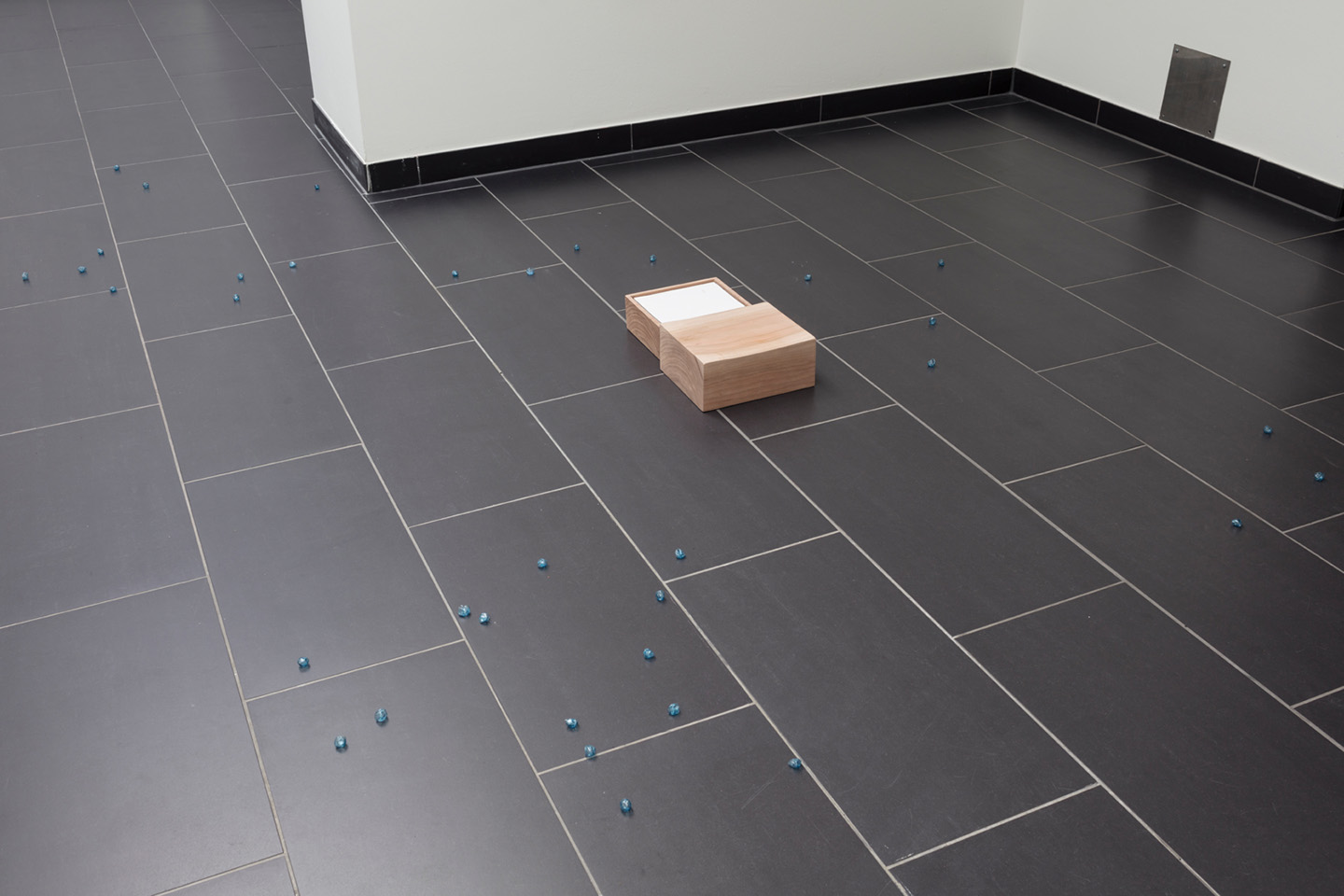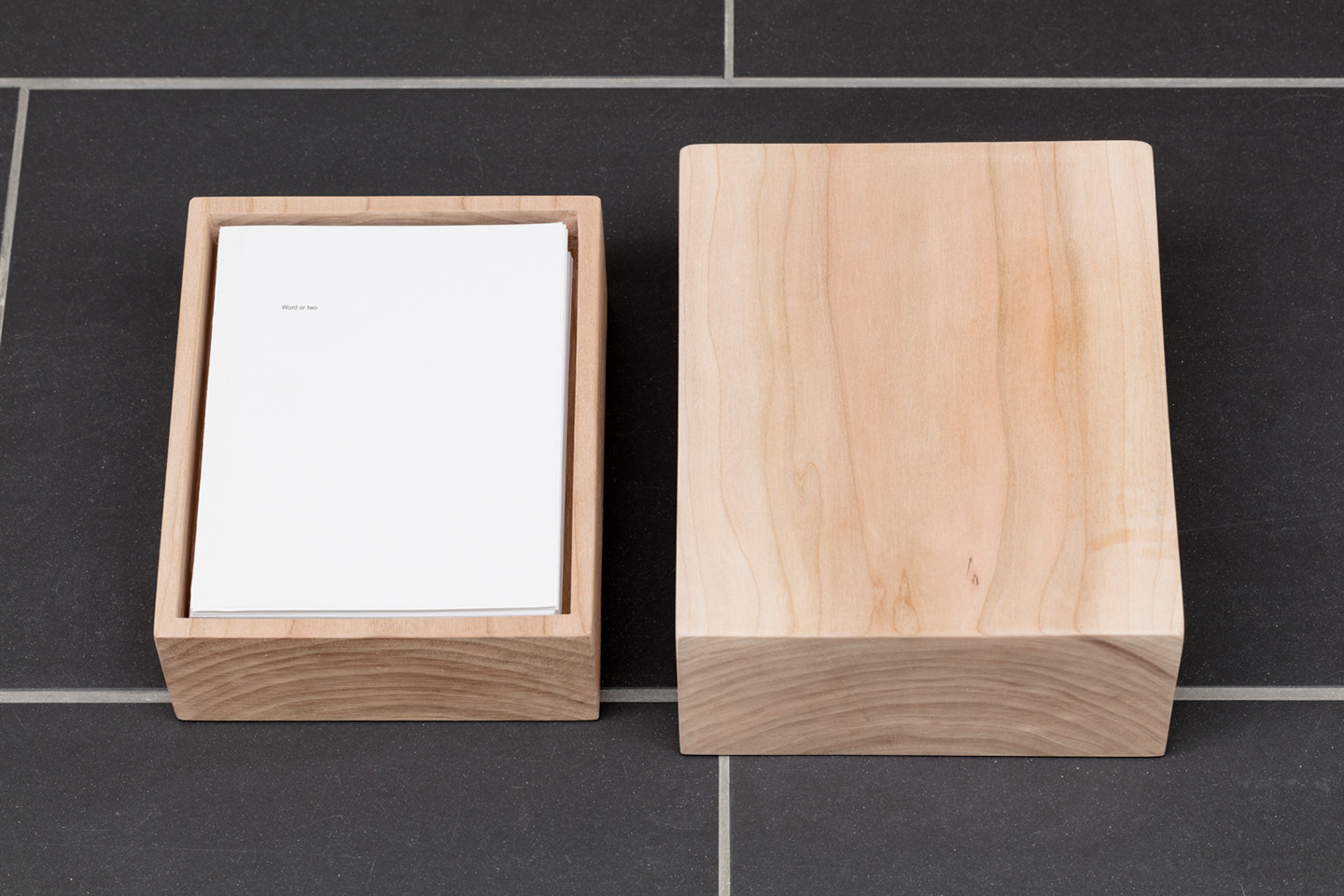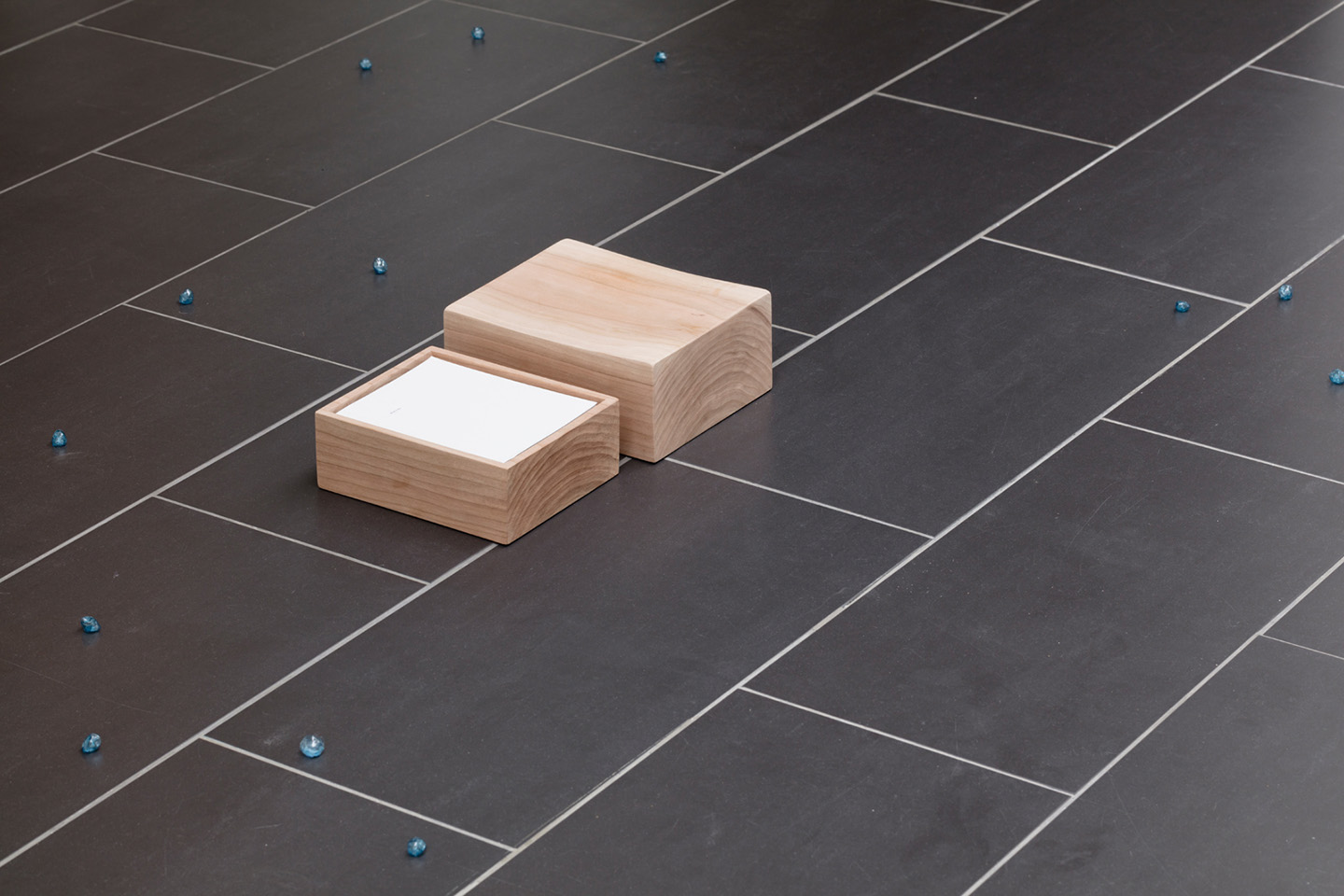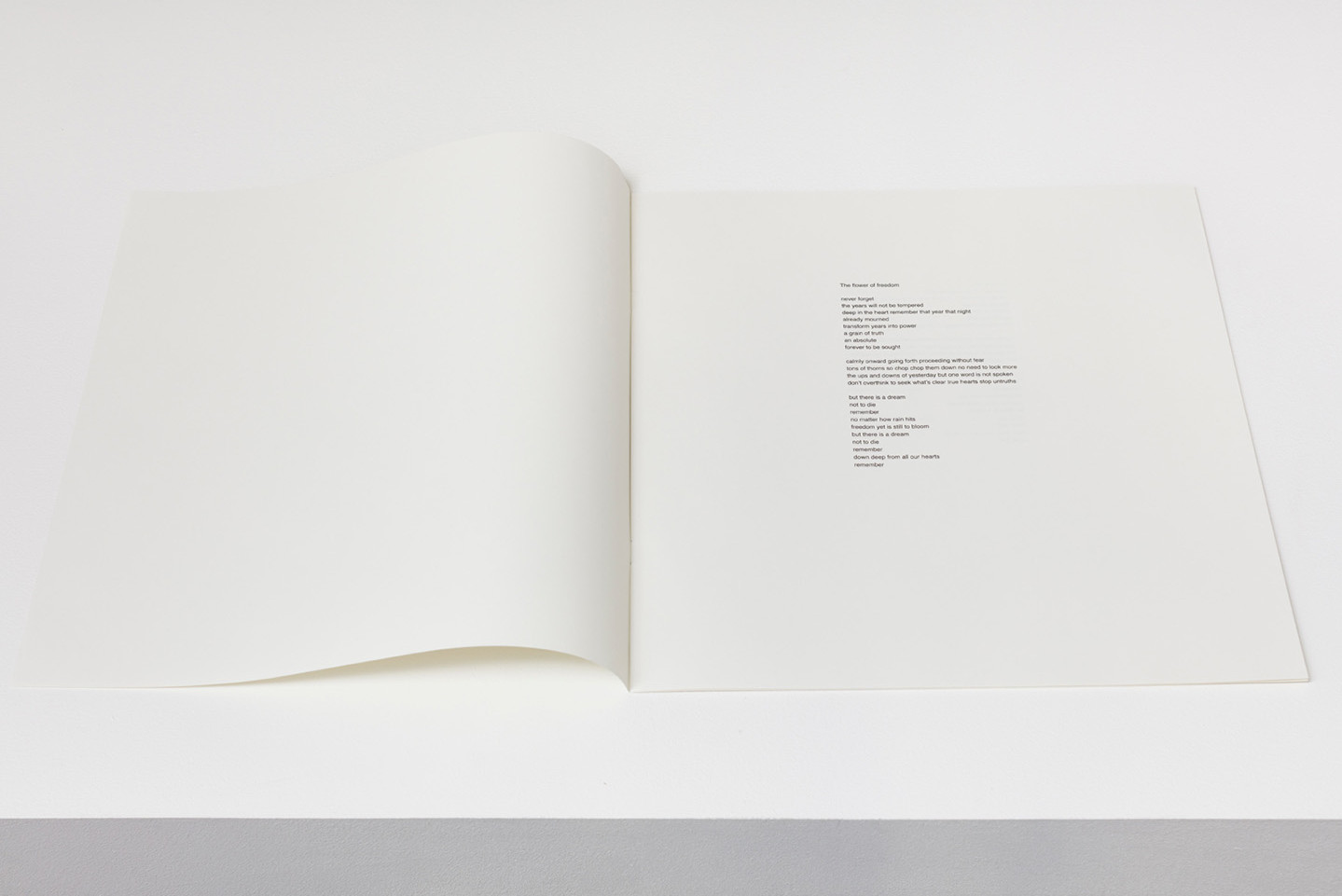 Caroline Mesquita "The Visitors"
For her exhibition at SALTS, her first institutional solo show in Switzerland, Caroline Mesquita created a new series of lifesize metallic artifacts, which are sculptural elements of the new film she is presenting. Outside, most part of the front facade is concealed by the back of a surreal leisure trailer, which seems to have been parked inside the exhibition space. Working mostly with steel, copper and brass, since 2013 Mesquita has been developing a series of anthropomorphic sculptures evolving over the course of varied fictional scenarios.
Like anonymous bodies, those figures spark an intimate and physical interaction with the viewer, potentially shifting the relationship between subject and object. Each of Mesquita's exhibition can be watched as one act of a long theatre play, allowing the artist to stage a moment in the life of objects when those are not instumentalised or manipulated by humans. Questioning the inherent anthropocentrism of ail human apprehension, the artist suggests that objects exist independently of our awareness. Entering the space through the side door, the visitor discovers three lifesize steel motorbikes. Somewhere between Western trail bikes and space equipment, those are in fact sculptures made of steel and resin. Carefully crafted after famous sci-fi models, the bikes seem to have been parked or abandoned in a hurry. They lead to a second room, precisely where the caravan was parked. Projected inside the back of the trailer. The Visitors (2017) is a stop-motion video telling the story of some of Mesquita's steel brass figures, while they "visit" an archetypal Western middle-class family in their front garden. In a hot summer afternoon, the human protagonists lazily fail asleep, leaving the way clear for the visitors to temporarily take advantage of the situation and play with their apathetic bodies. Arriving by motorbikes, a herd of anonymous characters invade the garden to perform a series of enigmatic actions on their subjects. Turning around our expectations, the humans become objects to be touched, teased, carressed, poked and fiddled with.

Curated by Elise Lammer.
.
at SALTS, Birsfelden
until 27 August 2017
.
Mélodie Mousset "A Fresh Burn like a Double Tree"
Melodie Mousset's work is oscillating between virtual and physical realms, focussing her investigation on the physicality of the human body and the potential virtuality of the mind. For SALTS, she worked site-specifically and envisioned the outdoor space as a single large-scale sculpture.
Erected in the middle of the front yard, a mass of terracotta partially swallows the exhibition cubes, with earth spilling throughout the door and blocking the entrance. This mountain-like structure is embedded with a series of larger-than- life ceramic eyeballs, that the artist finished with terra sigillata, an ancient Greek glazing technique.
From the garden, one finally finds an access point through the window, only to realise that the terracotta has invaded the entire space. Inside, a 3D animation using motion capture technology features a character encompassing physical features from people the artist has often been compared to, including David Bowie and Tilda Swinton.
The design of the hill corresponds to one Mousset originally intended to program in virtual reality, but decided to physically build after failing to digitally render it. Calling on many aspects of her myriads of investigations, the structure simultaneously evokes the aftermath of a dramatic landslide, a prehistoric graveyard, a worn-off pyramid, or a clay sculpture waiting to be fired. Weird and uncanny, the ensemble also looks like a gigantic shrine, where each element is dedicated to a cult only known by the artist.
A Fresh burn like a Double Tree is conceived like a new chapter of a great narrative that embraces, contradicts and sometimes erases the recurring elements of Mousset's almost encyclopaedic research, with aspects taken from science, spirituality and her own biography.
Interested in the potential of virtual reality, whereby an emotionally powerful experience can spark any type of counterpart in the non-virtual world and vice versa, Mousset collides an irregular cone with a parallelepiped with the illusive ease of 3D modelling, schizophrenic vision or topological projection. Here the physical properties of both elements seem to be ignored, creating an illusion meant to challenge our senses. By burying the pristine withe surface of a white cubes under a mass of red earth, the artist also makes an allusion to Robert Smithson's Partially Buried Woodshed (1970). In total, ten truckloads of twelve tons each were piled over the exhibition space.
Eyes are omnipresent in Mousset's new installation; from Magritte's 1928's Faux Mirror single eye, to George Bataille's "pineal eye", whose function is to allow man's inner impulses to be vertically discharged, they enrich the artist's symbolic and physical repertoire on many levels. Here, the blue glazed lash-less eyes are like holes in a volcano through which imaginary fluids can flow up and erupt. Large and hollow, these sockets also collect water when it rains, and provide an uncanny anthropomorphic quality to the pile. The volcano is another central figure of the artist's vocabulary, as a symbol of infinity that paradoxically can only happen in a closed cycle. From liquid to gas and solid, material changes state, and while nothing is ever lost, nothing is neither ever created. In virtual reality using 3D headsets, the eyes typically provide the only access to a fictitious infinity, yet they are the tools allowing the ultimate confinement.
In Endless Woman (tearing is not allowed) (2017) we encounter a virtual character incarnating three different archetypes; a vulcanologist, a topologist and a schizophrenic. Through the prism of their specific field and vision, they discuss things that don't seem to be related, yet seem to melt into a universal truth that evokes the porous relationship between the conscious and subconscious mind. Interested in this relationship, the artist seeks to highlight moments when both overlap, creating a sort of slippage that allows true awareness to emerge. In the film, this slippage happens when the characters experience a temporary "rêverie", which translates with their skin falling off, ultimately revealing an empty 3D mesh structure.
In the garden, Mousset transformed Sol Calero's garden house into a virtual reality pavillion. Hanna Hanna (2017) is a VR experience the artist created together with engineer Naëm Baron. It takes its name and inspiration from the Japanes manga series One Piece, in which the character Nico Robin has the power to infinitely sprout and reproduce her own body parts on any surfaces thanks to the magic Hana Hana fruit. Hana Hana grants users the power to experience for themselves some essential emotions, such as excitement, awe, and fear. Hana Hana is an outgrowth of Mousset's art practice, which explores the intersection of technology and the self. It is designed to provide an experience both for the users in VR and for the external audience.
Curated by Samuel Leuenberger and Elise Lammer.
.
at SALTS, Birsfelden
until 19 August 2017
.
Ho King Man "Stiff Cotton Brain Stone"
I had such a nice time hanging out with Bill. Earlier today I was thinking that I hope we keep meeting for dinner to talk about these little details. I was going to suggest that we work on another project, so we can keep meeting. Catch a smile. Out- stretch a hand. We will meet anyway, I think.
Each day Bill would wake up with a sore neck. He's carrying his title. I carried the pillow here.
He has a way of turning words into things. The lenses represent around 390 days of lost vision.
We took out the lights. Remove the curtains.
water lilies. dead leaves. pubic hairs. Images are context. History, a songbook. I don't begin to imagine singing in the square.
wait until even the building collapses wait until even the mosquito sleeps chopped meat all over the floor
I was the one who doesn't believe in doctors.
Curated by Harry Burke for The Printed Room
.
at SALTS, Birsfelden
until 19 August 2017