CONVERSATIONS Mousse 55
Destroying Narratives: Cauleen Smith
Close
1
2
3
4
5
6
7
8
9
10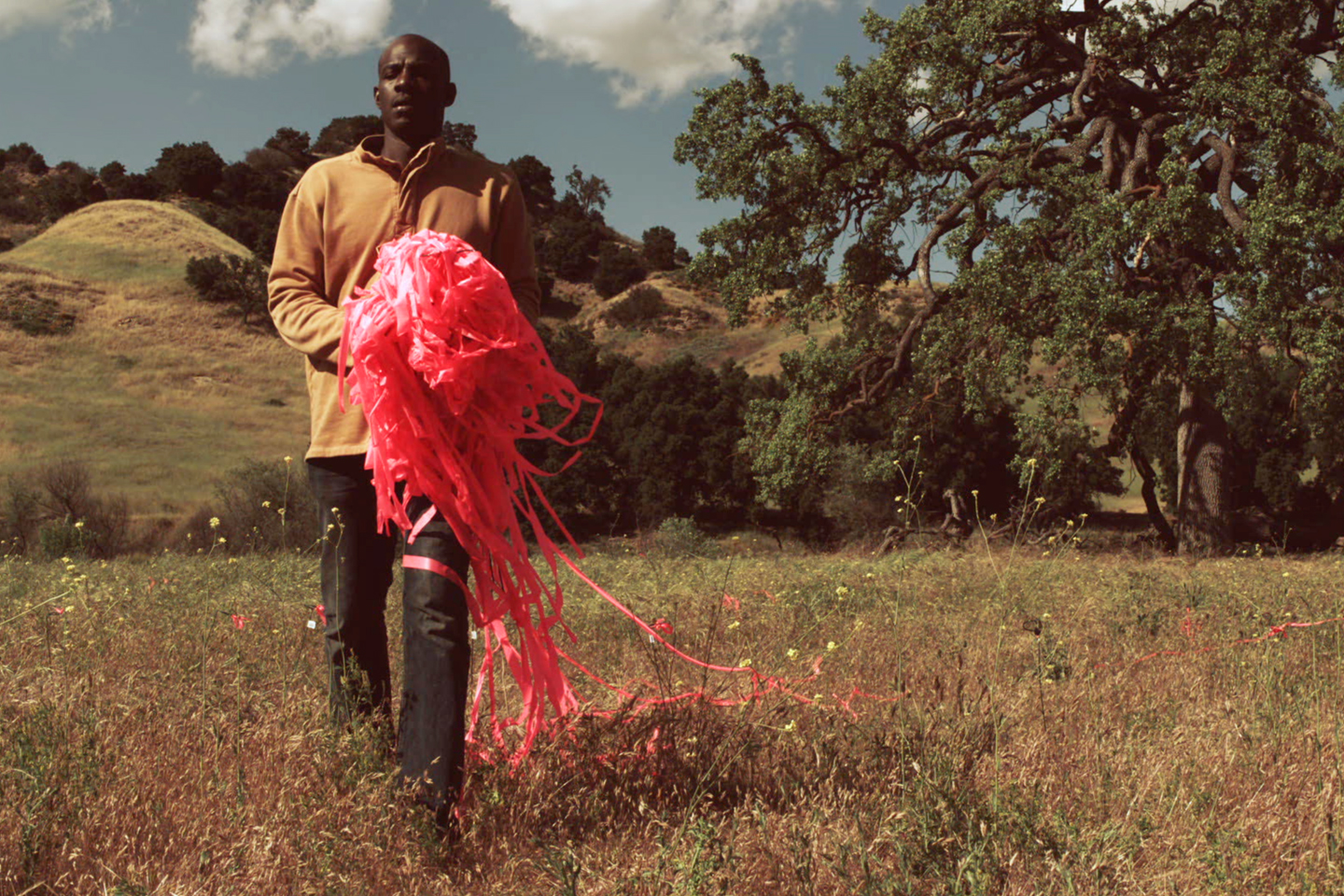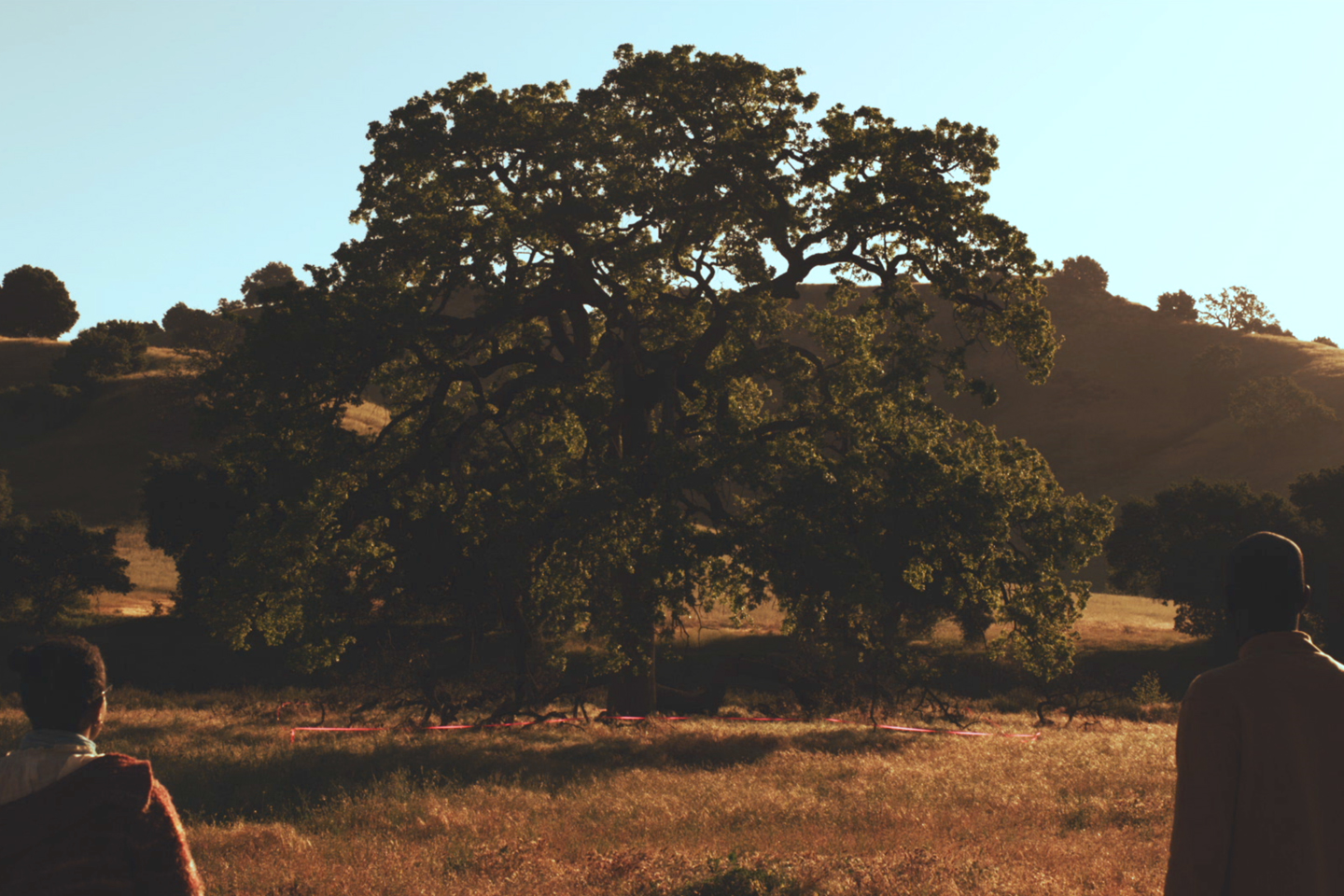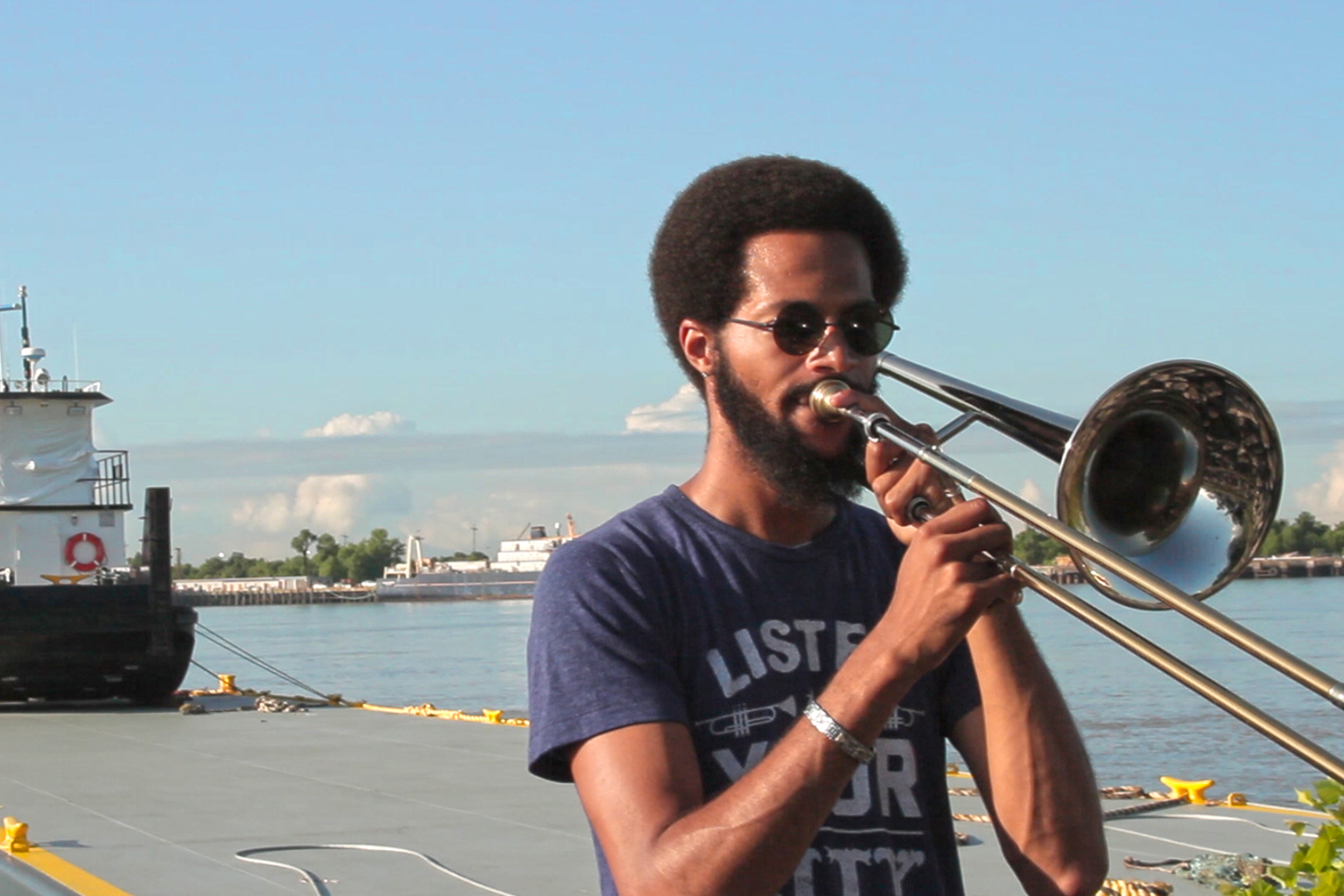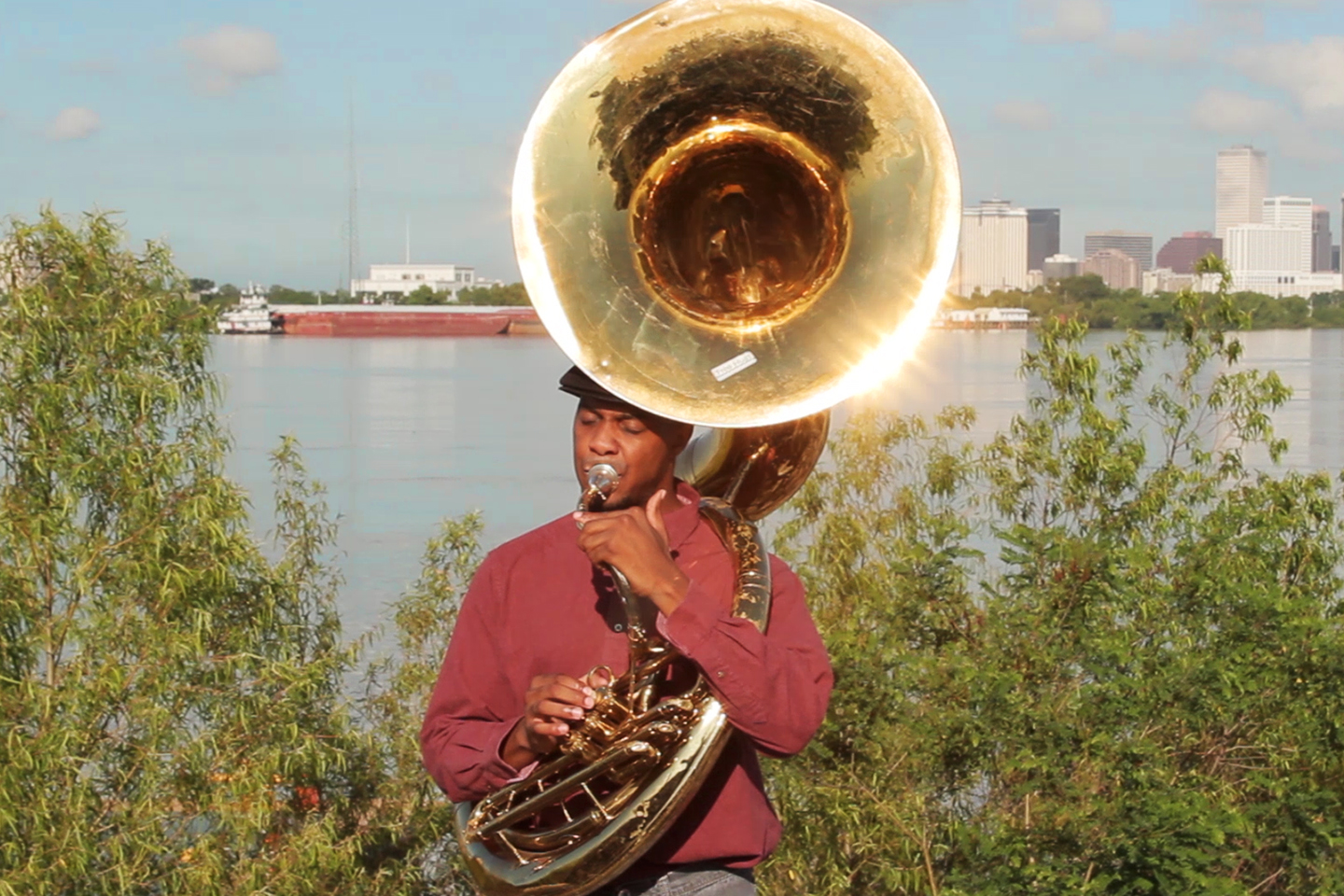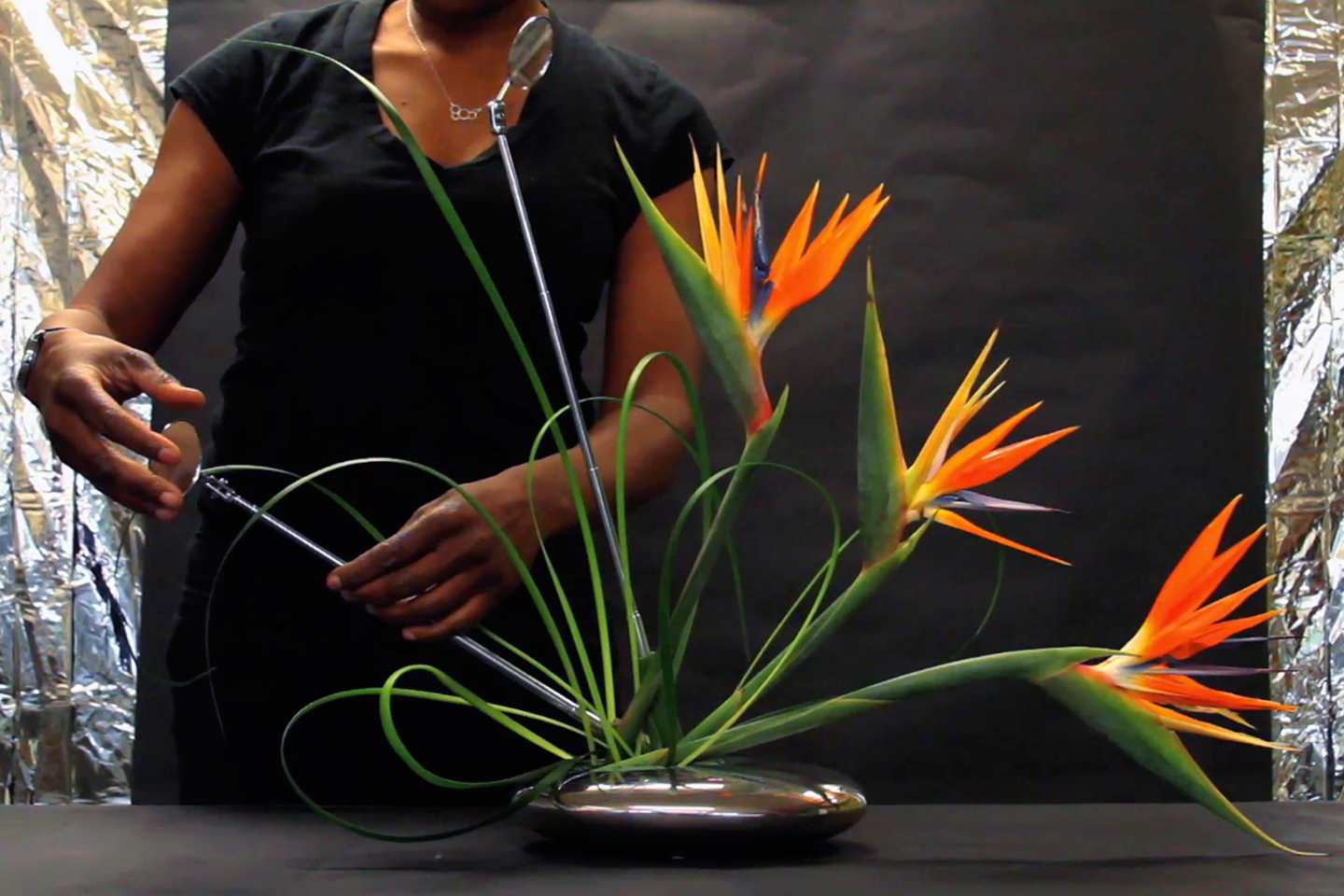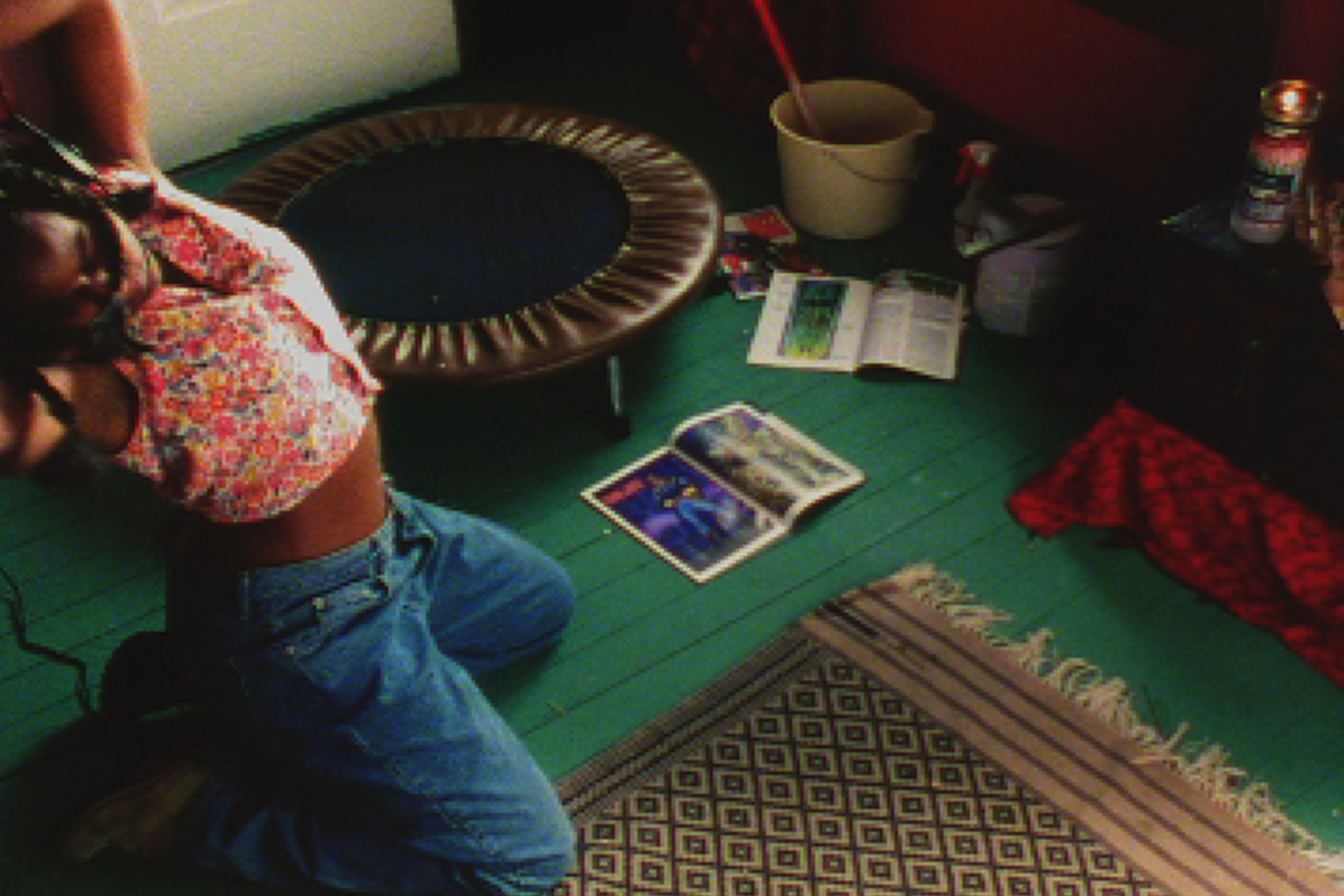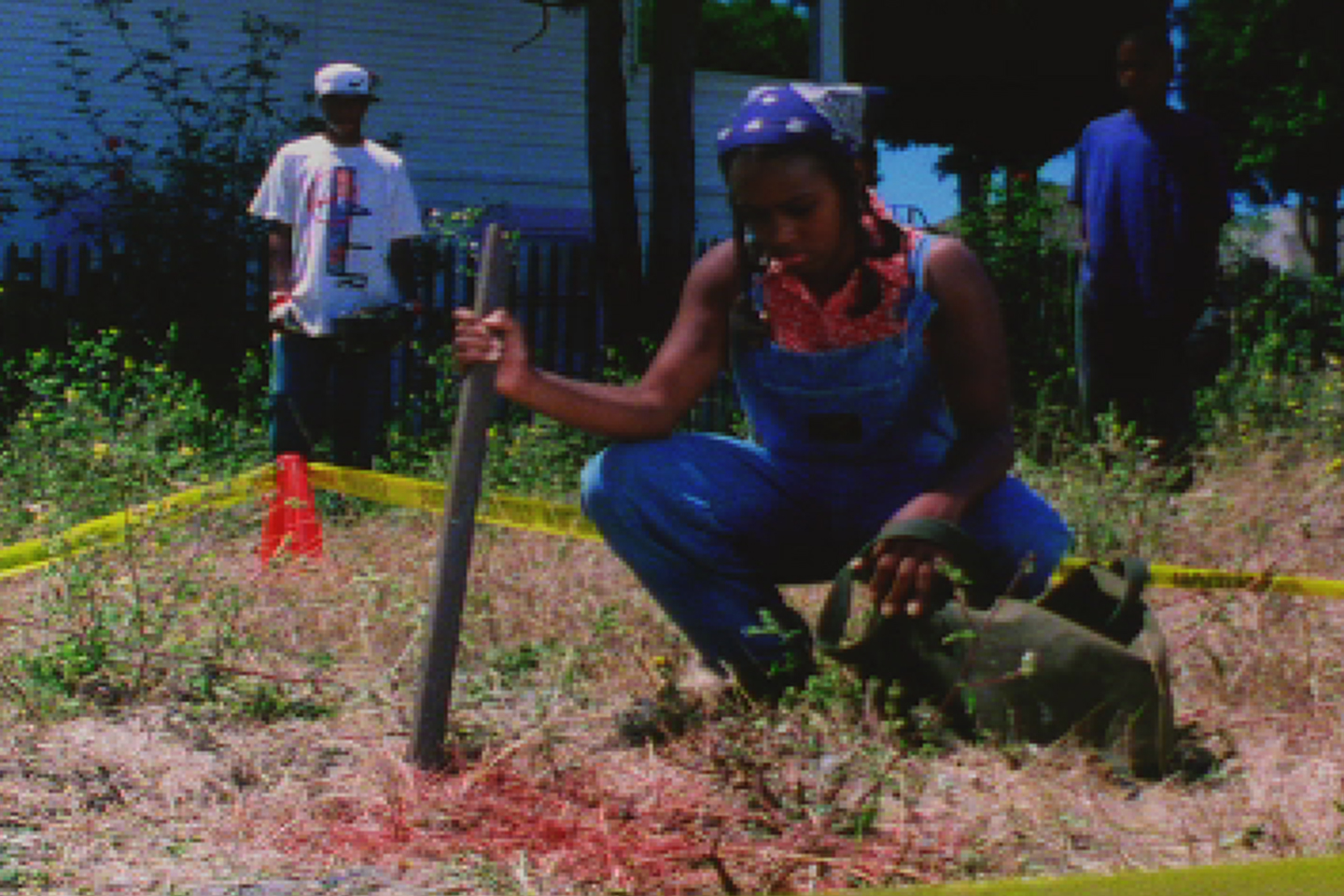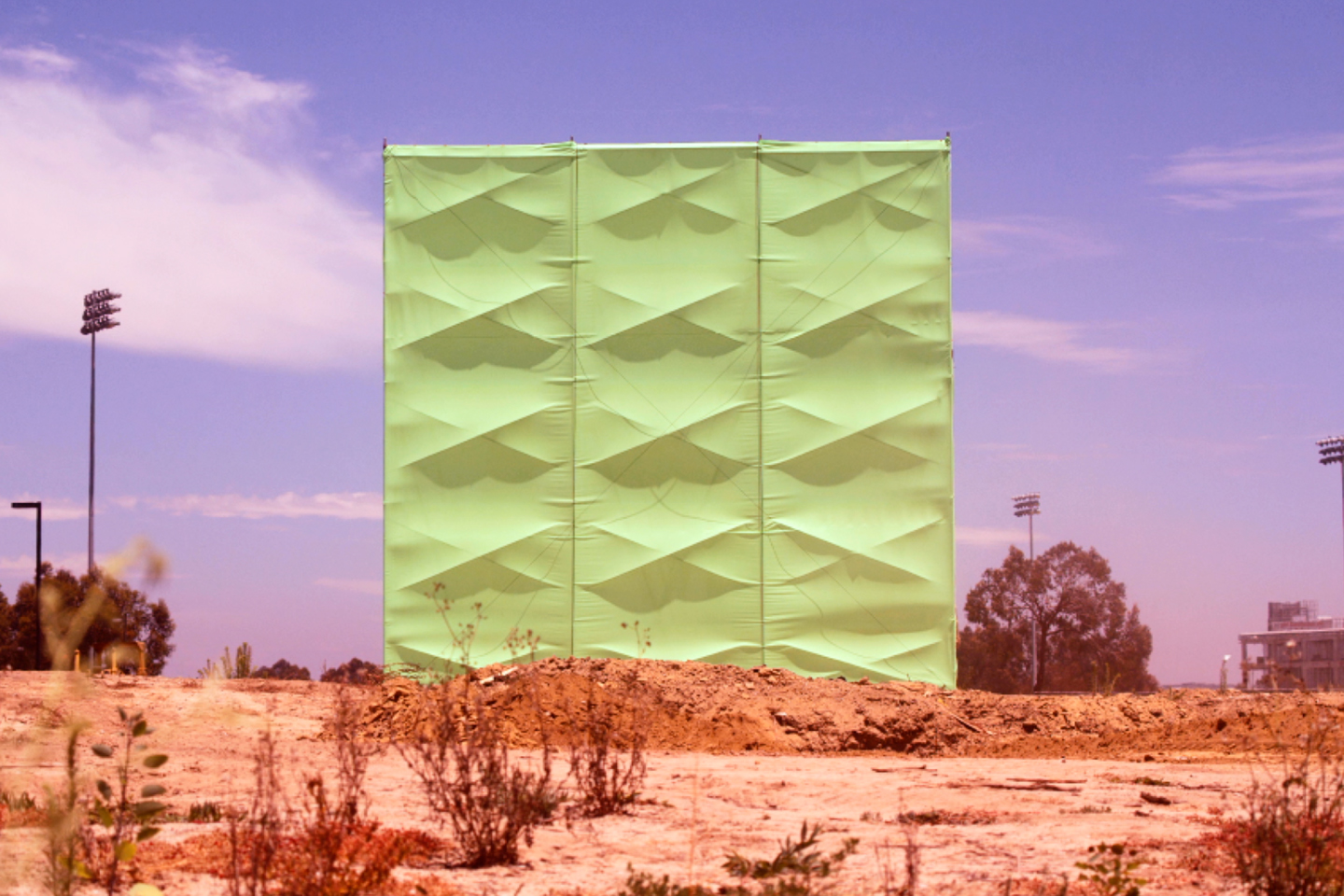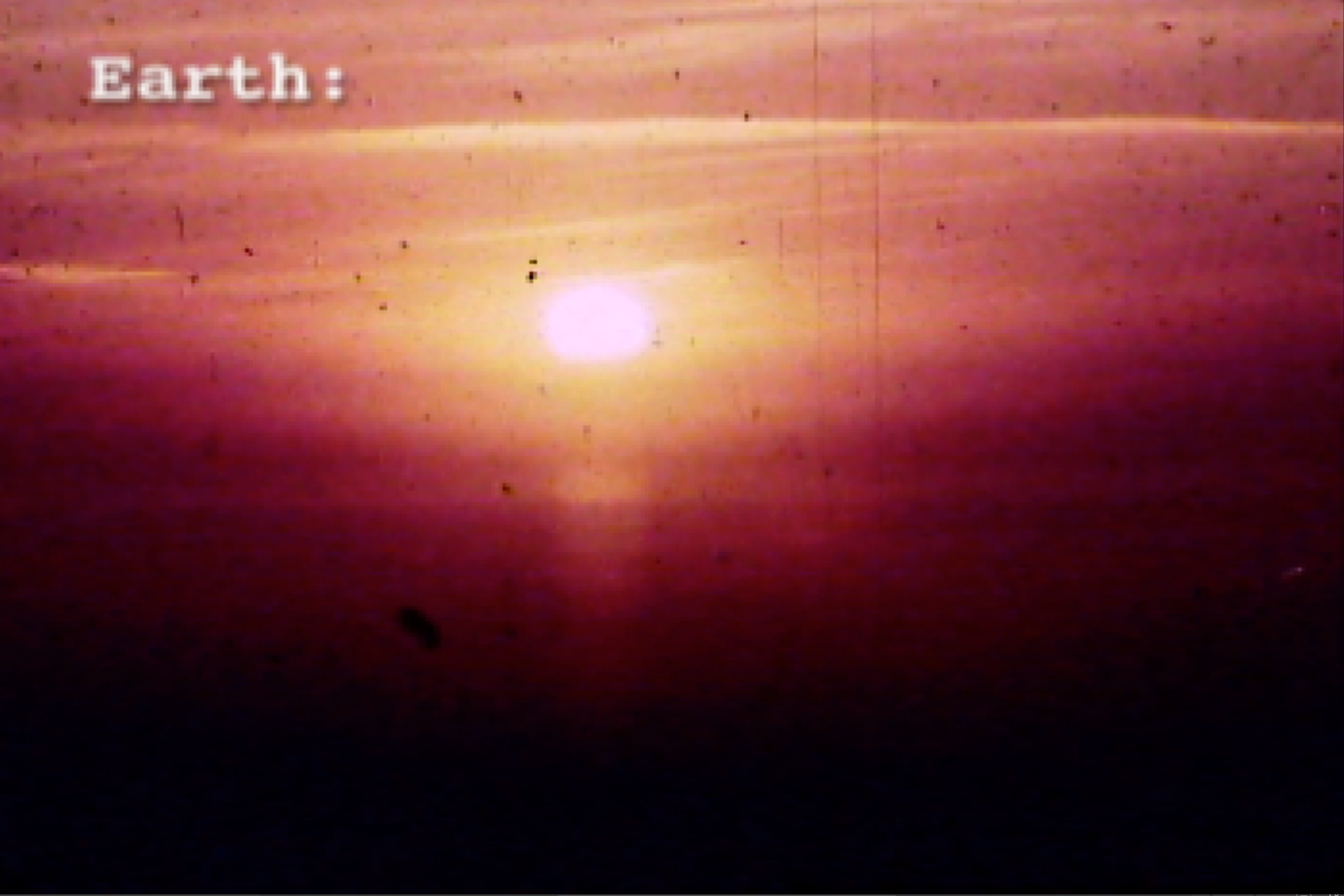 Cauleen Smith and Carolyn Lazard in Conversation
Cauleen Smith is an interdisciplinary artist operating with multiple materials and modes, including installation environments, referencing mid-20th-century experimental film. She draws from devices originating in science fiction to deploy a conversation with the representation of black women in Western cinema as radical others, and to address the dislocated relationship with ideas of belonging to a "homeland."
CAROLYN LAZARD: Over the past few years, you've created more and more installation work and pieces that expand outside of a traditional cinema environment. There seems to be this never-ending debate about the contested presence of cinema in the gallery space. Can you address these formal changes in your work and why you necessarily wanted to take your work out of the theater?
CAULEEN SMITH: When I first started making films, showing moving images in gallery and museum spaces was both prohibitively expensive and technically difficult. It was actually painful to have my work in art shows because the exhibition decisions were so disrespectful to the medium and the way the work was intended to be viewed. Digital video has changed that. A good projector is affordable and requires no human projectionist for operation. An extremely high-quality piece of media can loop effortlessly on a media player. Furthermore, there are the natural similarities between installation art and filmmaking: the completeness, the immersiveness, the totality of materials and playing with their materiality is, to me, echoed in each form. The installation becomes a container, a wrapper, for the films, and sometimes a physical echo of things occurring in the films. It also becomes a three-dimensional footnote in a sense because I rely on the environment in which my films play to expand and illuminate the content, tone, and forms deployed in the films. By building chambers, what I have taken to calling "space stations," I have a chance to control the spectator's approach toward the work and influence their receptivity. Frequently the installation is a playful obstruction. A way of slowing down the spectator, of inviting them to spend more time with the work by offering them information that can only be gleaned by being inside of the space that contains the film.
CL: In H-E-L-L-O (2014) and in The Way Out Is The Way Two: Fourteen Short Films about Chicago and Sun Ra (2012), you work directly with musicians, addressing the legacy of black music and the avant-garde. Your use of non-diegetic sound, dubbed dialogue, and text in lieu of voice can be quite disorienting. The dissonance between sound and image points to worlds outside of the frame, adding layers of perception. Often, one senses that there is an entirely separate sonic narrative unfolding under your films. Could you address your relationship to sound as a filmmaker?
CS: I admit to the strangeness of something your questions alludes to, which is the fact that I really do favor dissonant, non-diegetic sound design. I get excited when the sound I hear disagrees with the image I see but somehow manages to point me toward a new question or possibility. Whenever a spectator is offered drama through dialogue, they desire the satisfaction—the seduction—of losing themselves in the affective transference that occurs between screen character and individual spectator. Dialogue is a very special kind of text, different from essay, poetry, or expository voice-over. I love what it can do, but I don't love enabling that traditional desire for illusionistic filmmaking in my spectators when I am trying to offer them a different kind of viewing experience. In the context of my work, it's misleading to invite viewers to lose themselves in the narrative drama, when all of the tension actually resides in the image and its formal relationship to what comes before and after and what sounds support or undermine those images. Rather than completely mute the figures in my films, I prefer to untether the voice from the body and insert some slippage. In that space, I hope, is the potential for a kind of recognition of self, that invites more than desire. Cognitive estrangement and cognitive dissonance are both tactics that I rely on quite heavily. What does it feel like to live in a body that is perceived as malevolently vacant, fugitive, unknowable, and black? Estrangement and dissonance are two psychological states that come to mind when I think about how black people have to move through the world and the assumptions we are sometimes subjected to. Undermining the mundane aspects of moving through cinematic space by peppering the sonic environment with alien information seems like an invitation to contemplate the discomfort—and that freedom.
CL: So much of your work is in a deep, ongoing conversation with Afrofuturism. Does the genre allow you to elude the sociological impulse that seems to dominate representations of black bodies on-screen—or, rather, the way those images are interpreted by white institutions? How does science fiction destabilize black representation?
CS: It seems ludicrous to be a filmmaker and have a deep ambivalence about figurative representation, and yet I do. Mainstream cinema history is so rooted in taking pleasure in representation within narrative forms. Therein lies the rub: a great deal of that "pleasure" involved some tenaciously destructive representations of black people that we are still attempting to extinguish. In addition, there are the politics of representation initiated in populist force by the Black Arts Movement. This fundamental idea that people need to see their humanity rendered before them really captivated me when I first began to make moving images. These ideas profoundly motivated the making of my narrative feature film Drylongso (1998). But after making that film I was so alarmed by the overdetermined way in which the characters were being read and, frankly, pathologized. Spectators had a real desire to lock in the meaning and the purpose of these fictional lives. I was horrified and humiliated by the way that the media in particular wanted to frame the film as an instrument for social critique and refused to acknowledge its craft or aesthetics—as if the images made themselves and were simply authentic receipts for a slice of black life! I understand better now that for most people, the aesthetics of the film were so unfamiliar that they were literally illegible. But to me, being from the West Coast, being a resident of the Bay Area, being a black girl, the images I was making felt rather mundane—sort of every-girl enough to function as an avatar for any person's emotional life. I no longer expect the average spectator to receive my work in the way that I am expected to consume mainstream Eurocentric cultural product. I am no longer that naive; our relationship to images in this world is not symmetrical. So, after the experience of peddling Drylongso and being confronted with the perversity of colorblindness—define colorblindness: the inability to see black people as people—we're dealing with in dominant culture, I immediately started destroying narrative. I embraced the literary devices developed in science fiction for the specter of the alien because it was so clear to me that within the realm of Western cinema that's exactly what black girls are: aliens, freaks, and objects that require containment due to their opaque and inaccessible psyches and their uncontrollable sexual (reproductive) technology. Narrative representation explores allegorical morality. I'm not so interested in framing social desires. I'm interested in ethics, questions of how humans form and enact their consciousnesses. Exploring the stakes of ethics requires speculation. It requires empathy and detachment simultaneously. This is what I love about sci-fi.
CL: Song for Earth and Folk (2013), The Grid (2011), and Remote Viewing (2009), while taking different approaches, all address the fragile relationship between humans and nature. These pieces often show black figures in the landscape or deal with the American compulsion to remove black figures from the landscape. You also often shoot in the American West. Considering the ambiguous politics of land artists: the erasure of black labor and indigenous sovereignty, the appropriation of working-class labor to articulate a white masculine mastery of the land—is your work in dialogue with or a critique of this work?
CS: These works did push me even closer toward trying to understand my own relationship to the land, being the descendant of captive Africans, and being cargoed onto the North American continent—a land that was inhabited and stewarded by a people who endured obscene genocide. The work that I am making right now is attempting to reconcile the kind of dislocation that comes from actually not having any kind of homeland at all—from being a people who made ourselves in the fires of survival in the "New World." I'm thinking about utopias and looking at successful attempts to live as an ethical being. And I've noticed that successful utopian communities are kind of like spaceships, plopping down somewhere and occupying space, alienating their neighbors, attempting diplomacy, sometimes succeeding, sometimes provoking ire. The occupation is usually porous, but it is never indigenous. When I shot Remote Viewing, we dug a hole in the ground that was twenty feet by twenty feet by twenty feet. It felt much more ominously deep than I could have imagined. Once the hole was dug, it frightened us. I had to leave it overnight. I had nightmares about finding broken children and dead animals in the hole I'd dug. This is not the relationship to the Earth I want to have. So Song for Earth and Folk is very direct about attempting to describe our dysfunctional relationship with our planet, our willful ignorance, our psychotic cruelty to living things and ecosystems. For me it's urgent in terms of having a sense of place on the planet. What ground can I claim, where on earth would I, an alien, a being born out of circumstances unprecedented in human history, be welcomed? I feel like taking on Land Art was a step along the way to confronting the stakes of being human in the 21st century. We really need another radical shift in consciousness, like when Europeans finally understood that the Earth revolved around the sun, this changed everything for them (and sadly for the rest of us on the planet) because they went from thinking of Earth as the center of hell to thinking that the planet was God's gift and they could just go around taking whatever they wanted. And now the entire planet has adopted this notion of the human as being a creature that defines itself by what it accumulates. Sylvia Wynter calls us Homo economicus. If humans can endure a radical shift like that, surely we can do it again. We have to if we want to remain on this planet; we just have to.
CL: Increased representations of blackness have been critical to the self-image of black people, but greater visibility has not necessarily resulted in more protection from state violence. Does this, for you, have aesthetic implications?
CS: Kerry James Marshall's epic retrospective is currently on view at the Museum of Contemporary Art Chicago. His project of creating a black historical painting canon is triumphant. His craft, technique, and poetic aspirations are marvelous. Seeing that show really confirmed and validated the populist project of black representation. And yet, I am not convinced that representation alone will liberate—or illuminate. I think there are spaces within our minds that are not reached through language and representation, but accessed through energy, through abstraction, through the unsayable and unseeable. These kinds of qualities have no value for people who define themselves based on what they can accumulate and how they appear. For example, Kerry James Marshall's paintings actively reject accumulation as a way of validating black life: his work mocks and undermines traditional portraiture. And yet, for centuries these qualities, the realm of the unsayable and the unseeable, were the ones that humans used to understand themselves and the world around them. There is ample evidence, thanks to science's tendency to make experiments to prove things that we already know, that a great deal of this knowledge is potent and relevant to our current conditions. How do we arrive at what we already knew? It is very important to be confronted with one's own discomfort with the unknown, with the difficult-to-see, the hard-to-hear, the uncomfortable-to-feel.
CL: Do you see yourself as connected to a long legacy of black experimental filmmakers? What lineages of art making do you feel a part of, or entitled to?
CS: Like most aspiring filmmakers of the pre-digital generations, I struggled to find models for how to make. (Now my students torrent anything they want, when they want it!) My models really should have been films like Bless Their Little Hearts (1984) and Passing Through (1977). I didn't get to see Passing Through until just after 2000 even though I had the great filmmaker Larry Clark as a cinematography professor at San Francisco State University; he refused to screen it for his students! When I finally saw the film, I wept in frustration, thinking about how I might have understood image making if I'd seen it earlier in my development. But Larry's ideas on cinematography deeply influenced me, and still do. One thing that I have to interject here is that those L.A. Rebellion films are always read through a lens of poverty. Always framed as if the low budget somehow undermined the greatness and separated the work from other radical films of the era. Today, after seeing many of them, I don't want to discount the struggle and frustration of having to work with no money, but the films are so incredibly rich in aesthetic language and form that I find it really unjust to discuss them from this notion of deprivation. This legacy is so important to me. I learned so much from the generations ahead of me—watching them talk about their work, listening to their analysis of art and film in general. And also being critical and demanding more from myself based on what we all now know. Now that I'm older, very much mid career, I'm taking a lot of pleasure in watching younger artists make experimental work, and I am so very excited by young curators like Erin Christovale for circumventing the habits and traditions of some of the long-standing New York-centric institutions and finding new spaces and platforms for experimental work. I think things have been much easier for me than they were for my predecessors, so it's a lot easier for me to be welcoming to younger artists, and to facilitate opportunities when I can. I enjoy making time for watching their work. It makes me feel like the tradition of black experimental film is real. It's enduring. It will become a resource and a reference for all artists and filmmakers.
Carolyn Lazard (1987) is a writer, artist, and film curator. Her work engages ideas of collective practice, care, dependency, and ecology. Lazard has presented work in various spaces including Cleopatra's, Maysles Cinema, Light Industry, Recess, the Arnolfini, and the New Museum. She holds a BA from Bard College and lives in the great city of Philadelphia.
Cauleen Smith (1967) is a California-born, Chicago-based interdisciplinary artist whose work reflects upon the everyday possibilities of the imagination. Rooted within the discourse of mid-20th-century experimental film, Smithdraws equally from the tactics of structuralism, third world cinema, and science fiction in an attempt to make things that nod to these references while offering a phenomenological experience for spectators and participants. Smith's films, objects, and installations have been featured in group exhibitions at the Studio Museum in Harlem, the Museum of Modern Art; Houston Contemporary Art Museum; the Blanton Museum of Art, Austin; the San Diego Museum of Contemporary Art; Yerba Buena Center for Arts.
Originally published on Mousse 55 (October–November 2016)