EXHIBITIONS
Ceal Floyer, Francesco Gennari and Beate Kuhn at Esther Schipper, Berlin
Close
1
2
3
4
5
6
7
8
9
10
11
12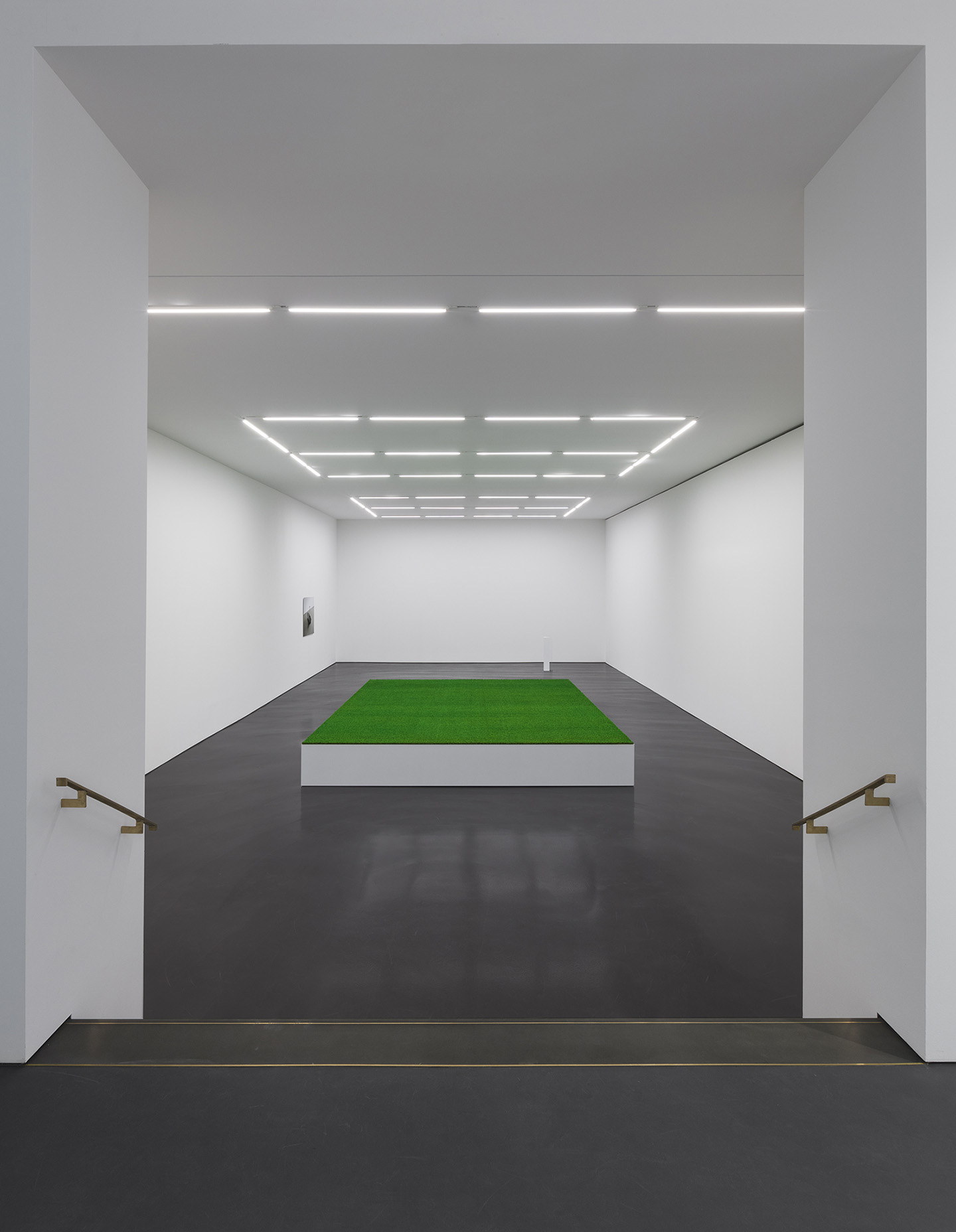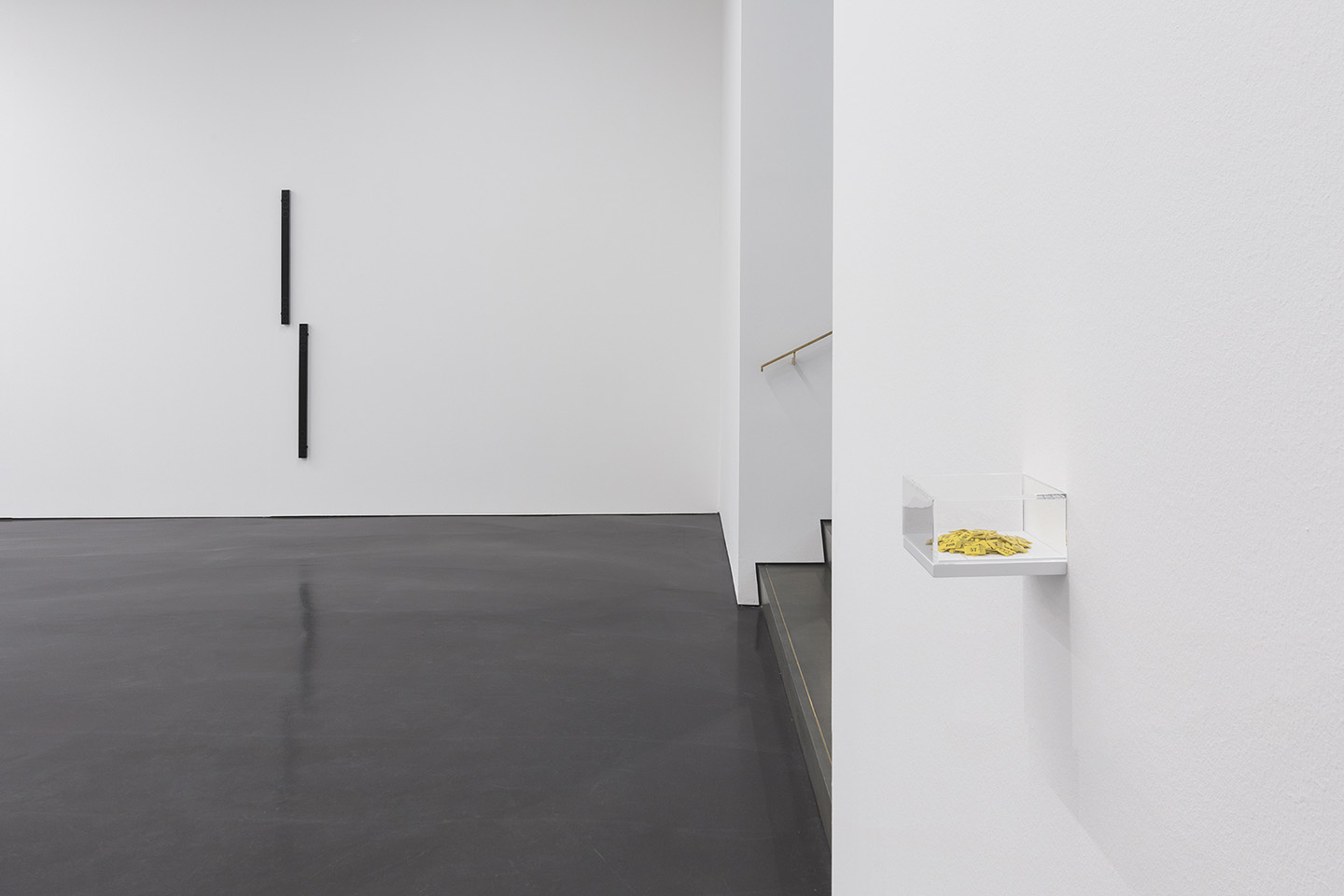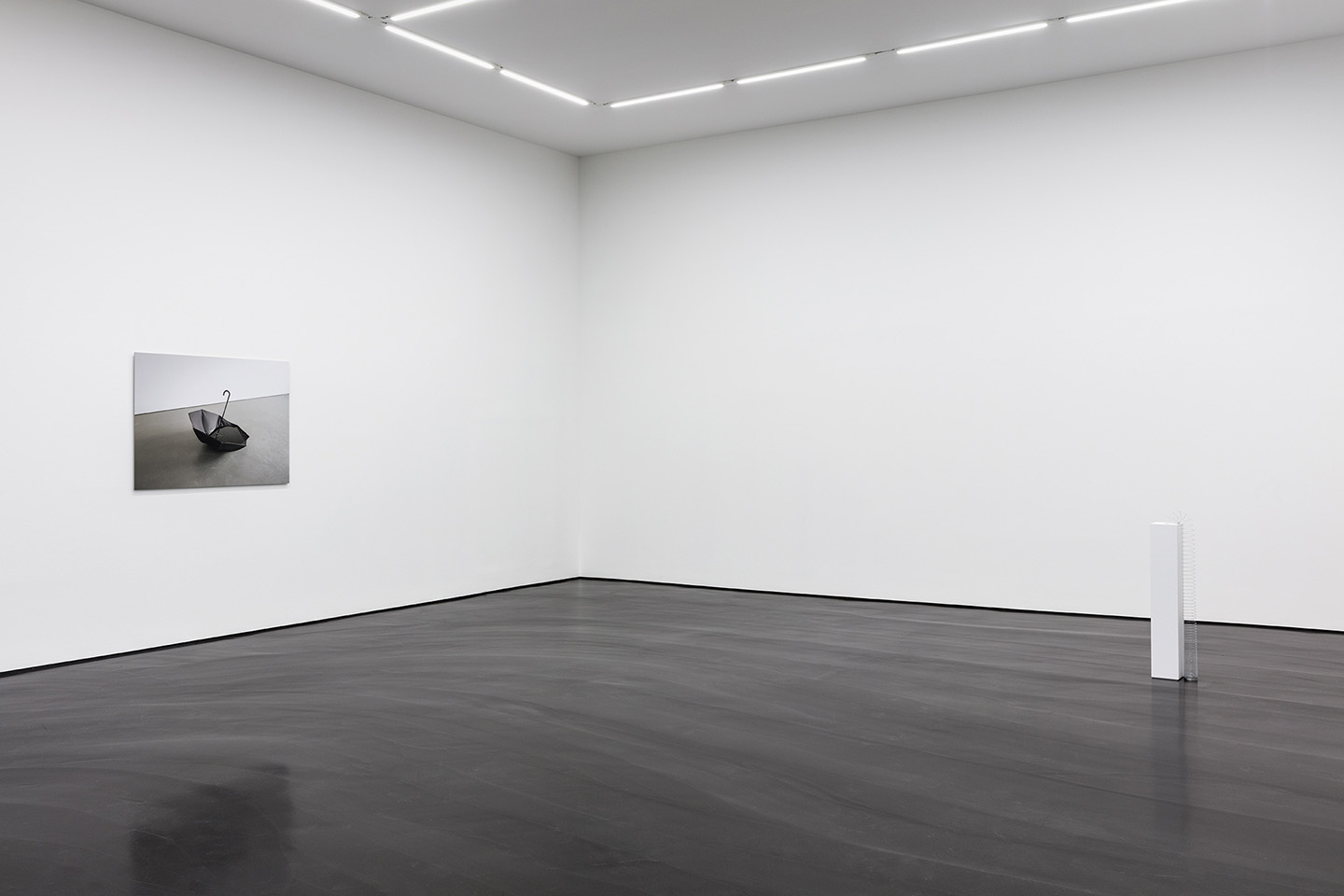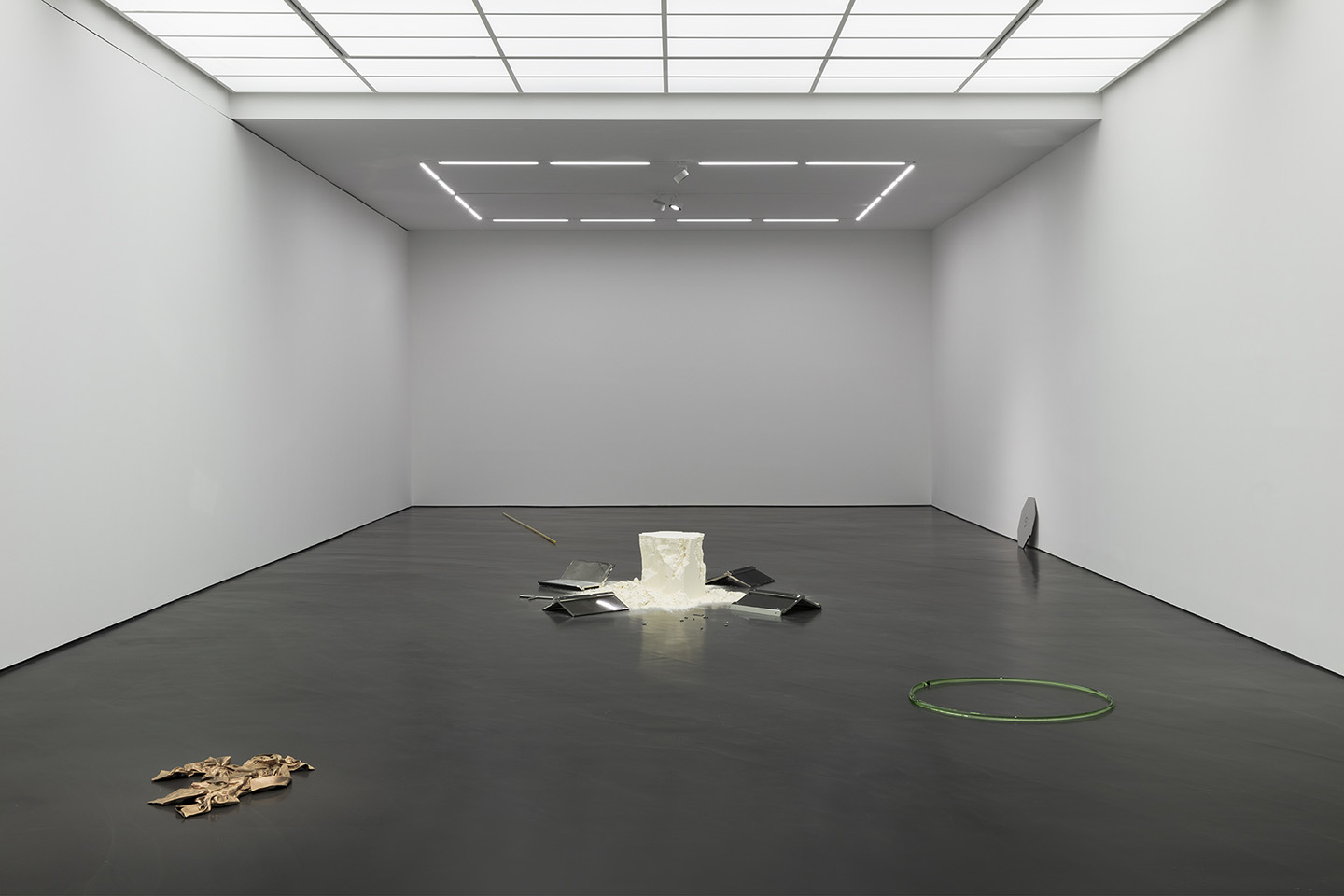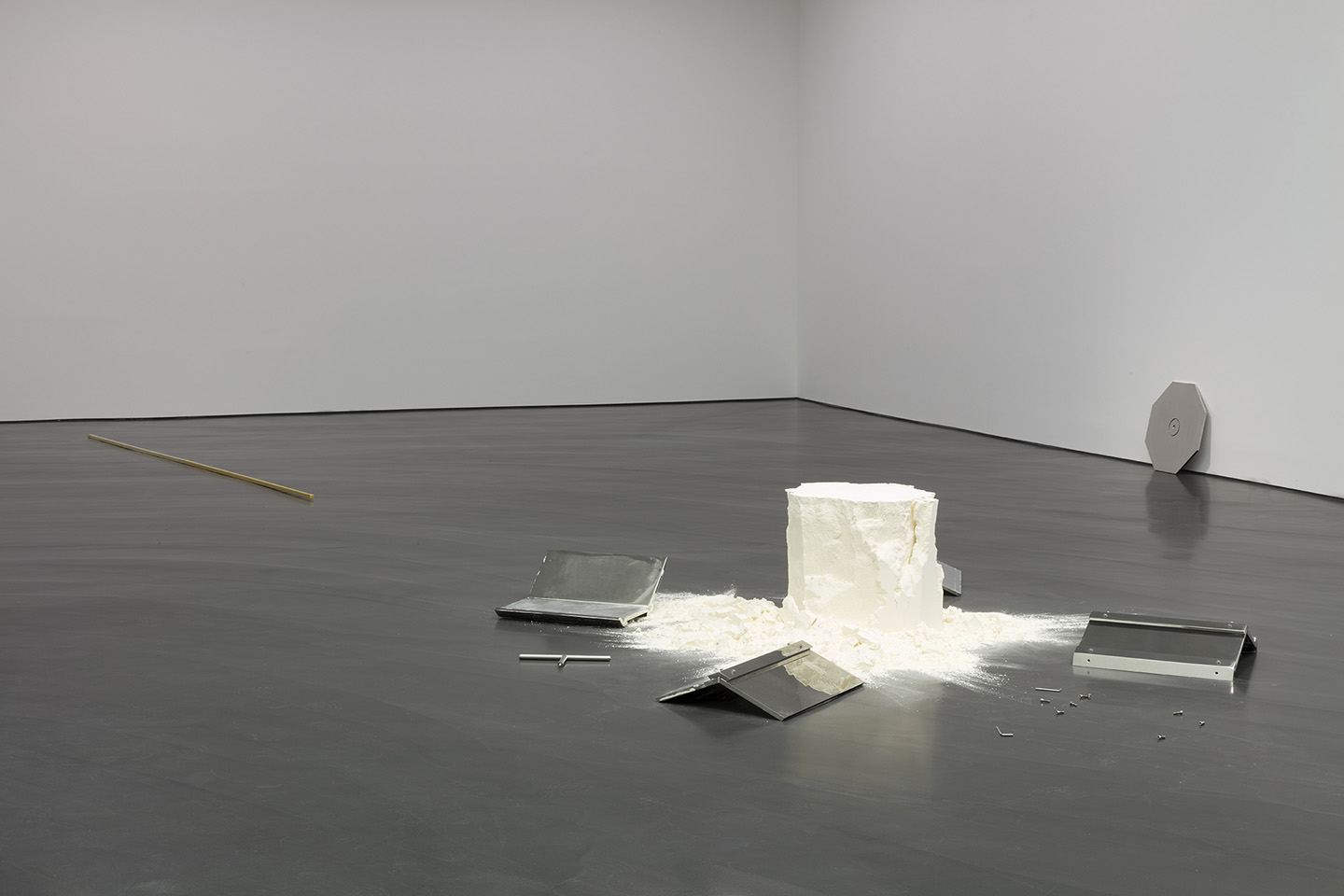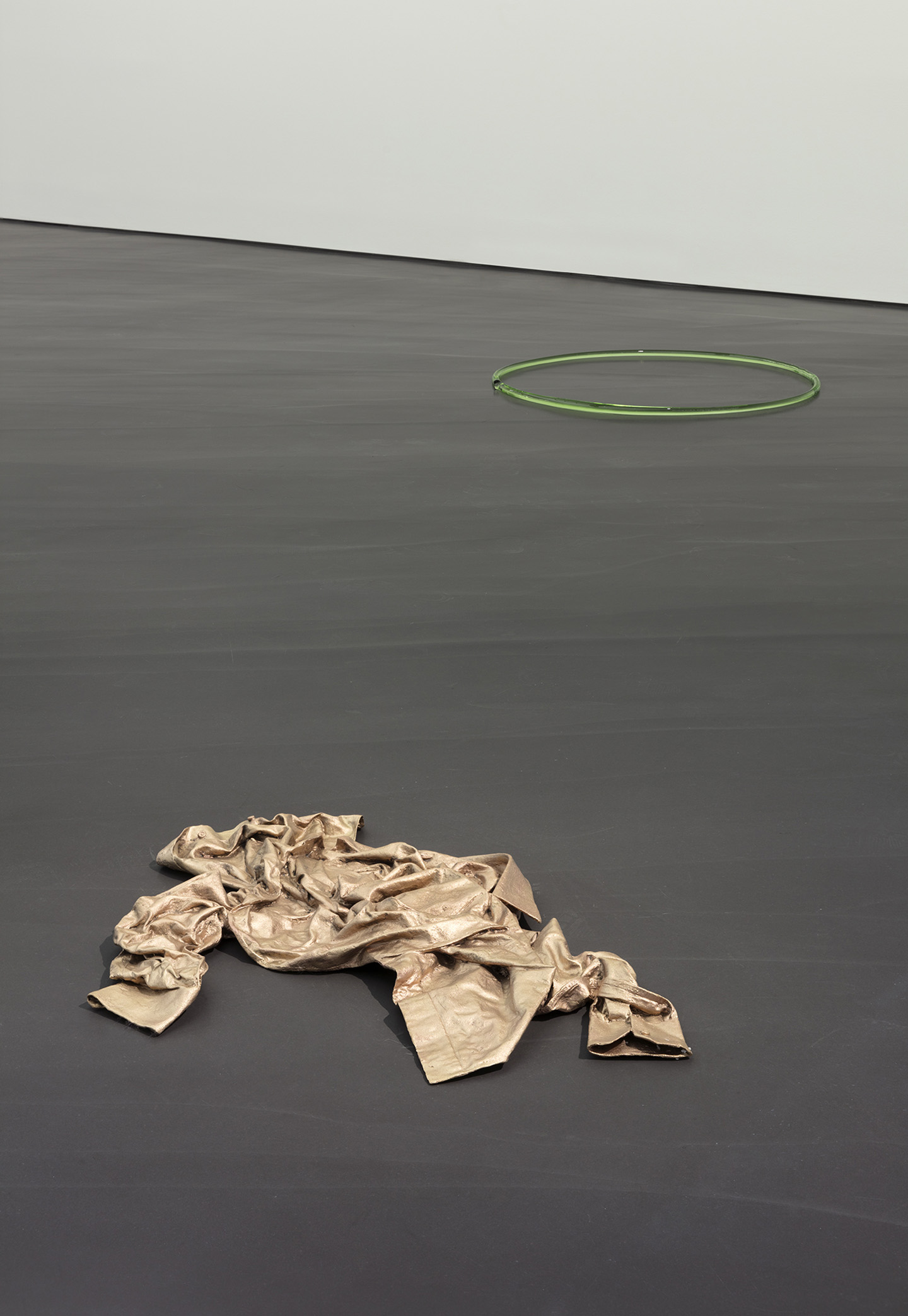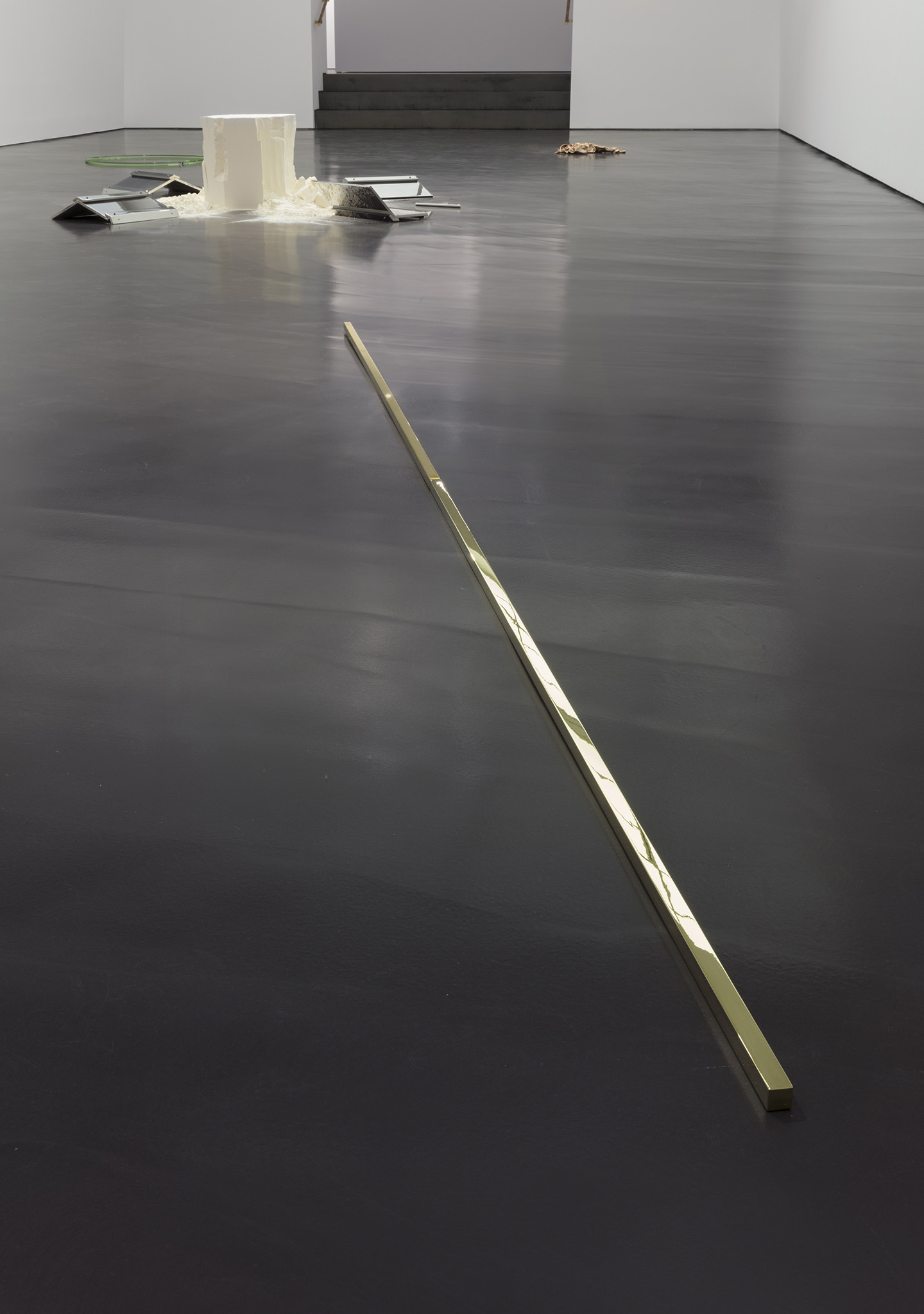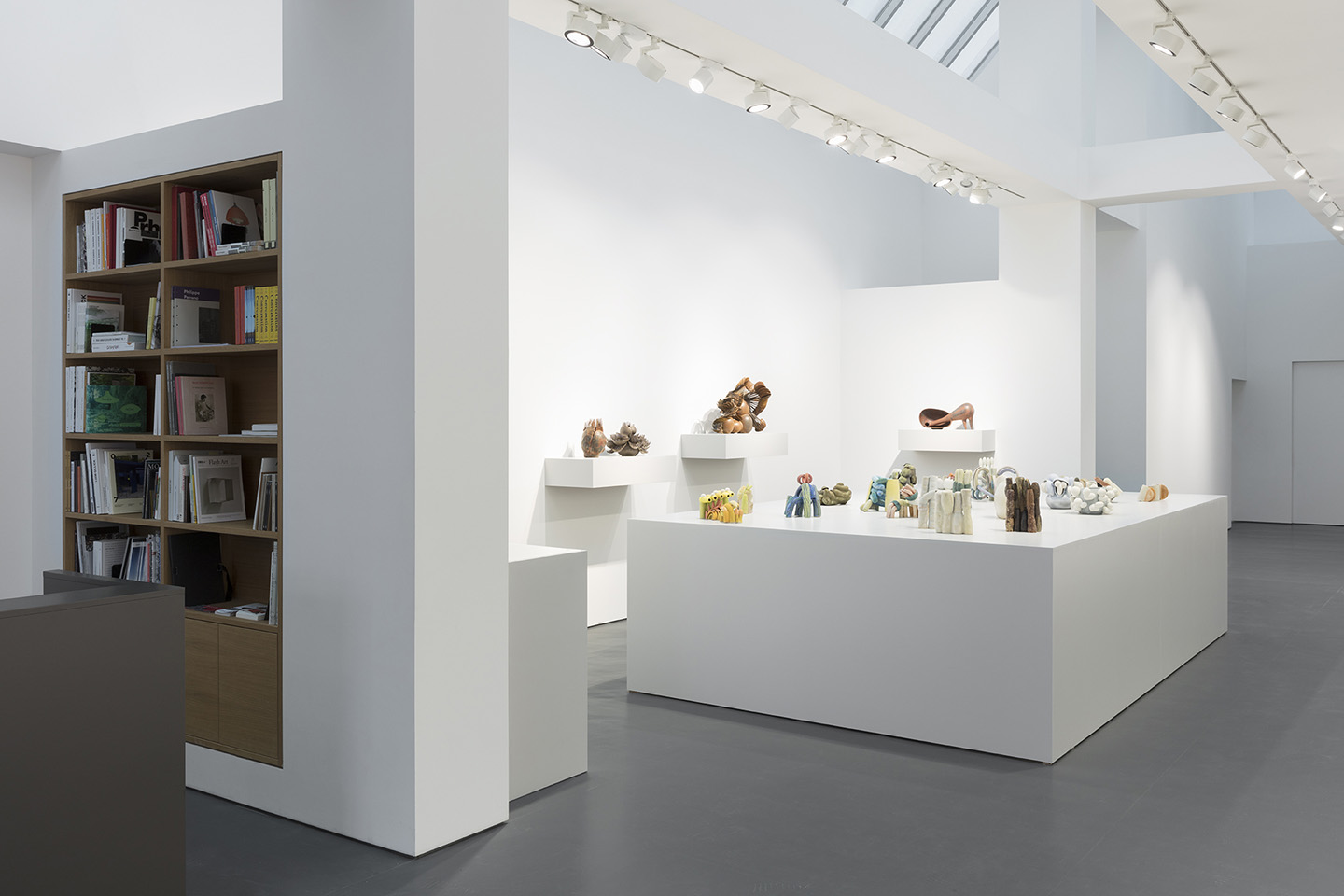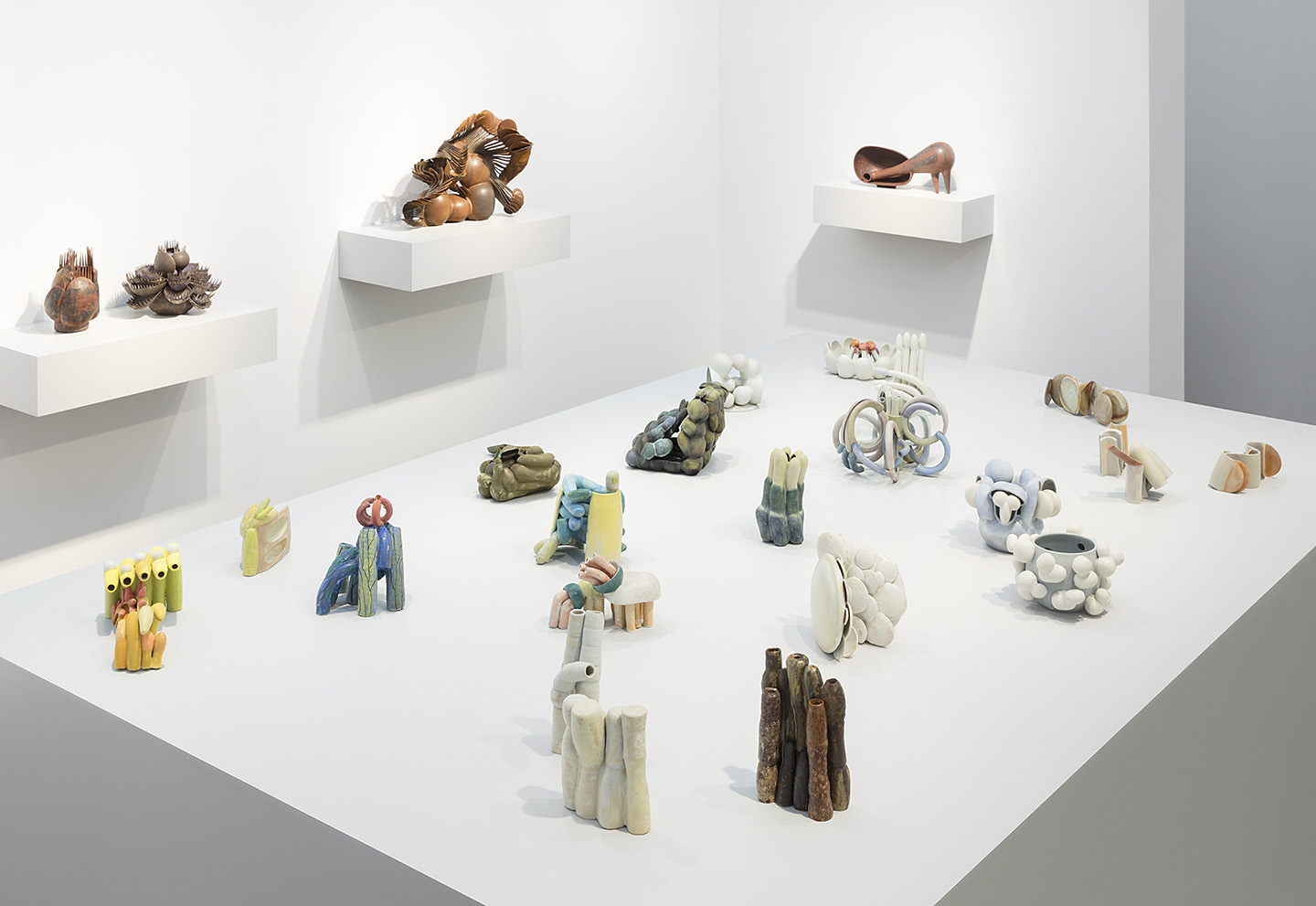 Ceal Floyer 
Esther Schipper is pleased to announce Ceal Floyer's fifth solo exhibition with the gallery.
The exhibition includes all new works. On view will be three sculptures, a photographic and an audio work. Subject of a number of major institutional solo presentations in recent years, Ceal Floyer's oeuvre is characterized by a distinct voice: exuding a quiet but forceful presence, her works address us with playfulness and profundity. Slight alterations to found objects that are usually familiar from everyday experiences create surprising interventions that heighten the awareness of our surroundings. Often the artist mixes visual and linguistic references, combining semantic levels in a disorienting and witty way. Her work achieves a profoundly paradoxical condition: feather-light gravitas. Functioning as central marker and choreographing the experience of the exhibition space, Greener Grass beckons the visitor to enter: a large-scale expanse of grass elevated on a low pedestal, the work nonetheless exudes great lightness. Verisimilitude is not at issue, rather it represents an act of faith: as visitors walk around the green area, they will question their perception—is the grass really greener on the other side? The work of course takes literally the English idiom, representing both sides in one green expanse. Seen from the entrance we see one green, from the inside the green is another—but is it greener? In a small wall-mounted vitrine 150 cm is found: a standard measuring tape has been cut into individual onecentimeter sections. Taking the title literally, the vitrine contains 150 centimeters. Removing its functionality from an object by executing its literal function is also the point of departure for Slinky: posed in its natural physical shape, the possibility of momentum is removed. Similar to her sculptures, Floyer's photographs often represent visual and linguistic puns. Depicting an upturned umbrella with water, Umbrella at first glance uses a simple reversal of function. From a convex shield pointing toward the sky to protect its bearer from the rain, the characteristic shape has been transformed into a receptacle. Initially reminiscent of a minimalist sculpture, the new audio work, Slide, pairs two soundbars with found acoustic representations, the auditory equivalents of spatial movement. A major element of the artist's oeuvre, her audio works can be abstract and concrete, like many of Floyer's works acting akin to a conceptual syncopation: stopping us in our tracks, sometimes in mid-step.

at Esther Schipper, Berlin
until 14 April 2018
Francesco Gennari "Greetings From the Moon"
Esther Schipper is pleased to announce Greetings From the Moon, Francesco Gennari's first solo exhibition with the gallery.
For the Italian artist, each of his exhibitions constitutes a metaphysical landscape of his own sensibility and emotions, exposing his vision of the world and himself in it. While he finds inspiration in his everyday life—his favorite garments, such as the model of white shirt he wears every day, are often the subjects of his works—Gennari believes that the observation of the ordinary can lead to the representation of something universal. At Esther Schipper, Gennari will present four sculptures organized in a constellation, with a new iteration of his emblematic installation, La degenerazione di Parsifal (Natività) / The Degeneration of Parsifal (Nativity) at its center. First created in 2005—in a cubic version—the octagonal installation consists of eight plates of stainless steel held together with clamps that imprison approximatively 80 kg of flour and a number of butterfly eggs. Once installed in the exhibition space, the clamps are opened, the plates carefully removed and displayed on the floor around the immaculate octagon of flour. With time, the flour will be affected by gravity and entropy and will start disaggregating, reproducing at a smaller scale the forces at stake in nature, while the eggs will hatch and potentially give birth to small butterflies. Gennari regards La degenerazione di Parsifal (Natività) as a total work of art, a metaphor of life and death, in which the artist himself acts as a demiurge— both creator and destructor—deciding over the transformation and becoming of all things. Around La degenerazione di Parsifal (Natività), on the floor, Gennari has positioned three sculptures characterized by their minimalist aesthetics. Sempre io / Always Me (2017) consists of two long metal bars set end to end. Although made of the same alloy, each one has been gilded with a different shade of gold: yellow and lemon. An irregular circle of green Murano glass (Mi sento quasi… / I Almost Feel Like…, 2017), as well as a bronze cast of the artist's favorite shirt (Come una farfalla / Like a Butterfly, 2018) complete the exhibition landscape, offering an ensemble of metaphorical self-portraits. A primary theme in Gennari's oeuvre, the artist's self-portraits at times refer to his physical being, while others tend to reference his psychological state. With Greetings From the Moon, the artist explores his notion of duality (Sempre io) and emotional instability (Mi sento quasi…), as well as his desire to escape reality through the act of dreaming—removing his shirt at night like a butterfly released from its cocoon (Come una farfalla)—and positions himself at the center of a cosmogony shaped to his own image. Francesco Gennari was born in 1973 in Fano, Italy. He lives and works in Pesaro and Milan. The artist was awarded the ACACIA Prize for Contemporary Art in 2009. Gennari's artistic practice is based on minimal formal characteristics and a metaphysical approach. His work draws from a vocabulary of recurring shapes and divergent mediums, both mineral and organic—Murano glass, bronze, gold, marble, as well as flour, butterflies, gin—selected not for their outward appearance but for their inherent specificities. Their apparent matter-of-fact aspect contrasts with the artist's attachment to the ideas of sensibility and poetry that lay behind the experience of being in this world.
at Esther Schipper, Berlin
until 14 April 2018
Beate Kuhn "Keramische Plastik"
Esther Schipper is pleased to announce an exhibition of works from Beate Kuhn's estate. On view will be works by the eminent German ceramicist from different creative periods.
Beate Kuhn was one of the most important German ceramists after 1945. Influenced not least by her intense engagement with developments in contemporaneous classical music, especially the composers associated with New Music, she developed a downright avant-garde relationship with her own profession, the boundaries of which she soon pushed beyond all conventional or functional aspects. She was one of the first to see the possibilities of structural analogies and transferred the basic compositional principles of repetition and variation into contemporary ceramics. Thus, she invented her own unique and unmistakable idiom: by assembling endlessly varied, wheel-thrown and glazed elements to creations of great complexity, she developed a special kind of ceramic sculpture that, although originating from the genuine techniques of pottery, was at the same time free, something that never existed before. Her inspirations were, in the broadest sense, creatures and structures of nature, which she transformed into plastic forms by means of sequence and montage – programmatically in the abstract interpretation of vegetation as an organic composition. Retrospectively, it doesn't take much to see in these non-objective sequences, mounted to agglomerations and clusters, in size, chromaticism and rhythmic modulated volumes of compositions, which could be translated from their plastic three-dimensionality into acoustic temporality and be read as chordal and melodic scores.
at Esther Schipper, Berlin
until 14 April 2018