EXHIBITIONS
Cécile B. Evans "What the Heart Wants" at Kunsthalle Winterthur
Close
1
2
3
4
5
6
7
8
9
10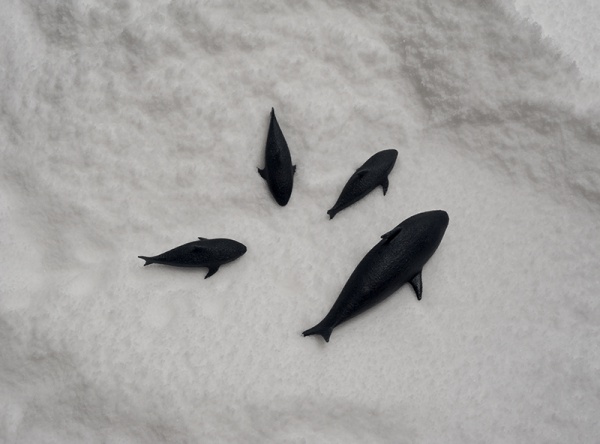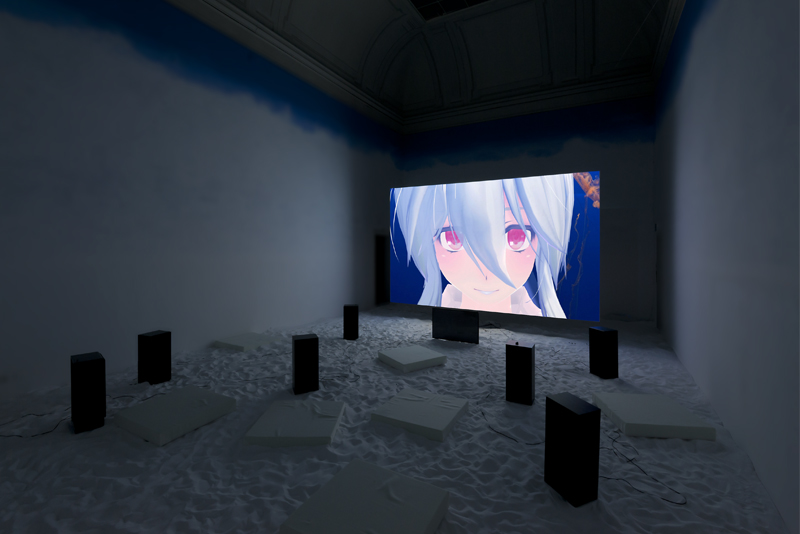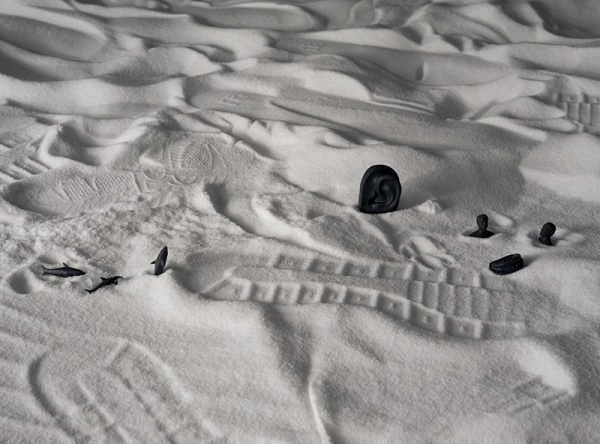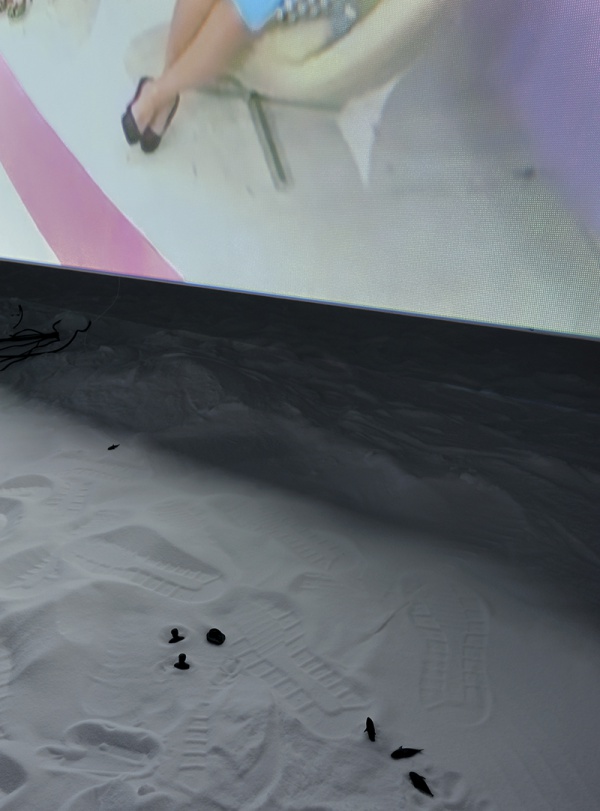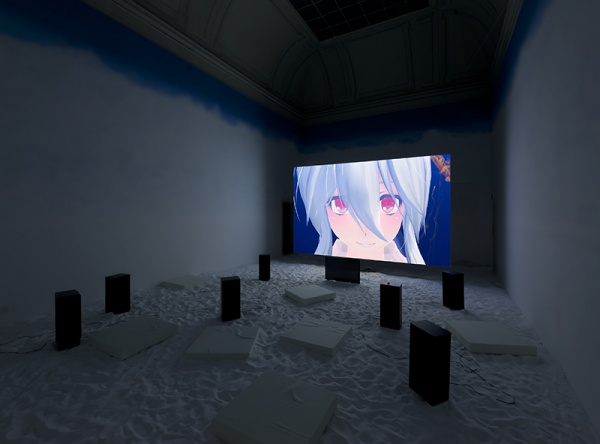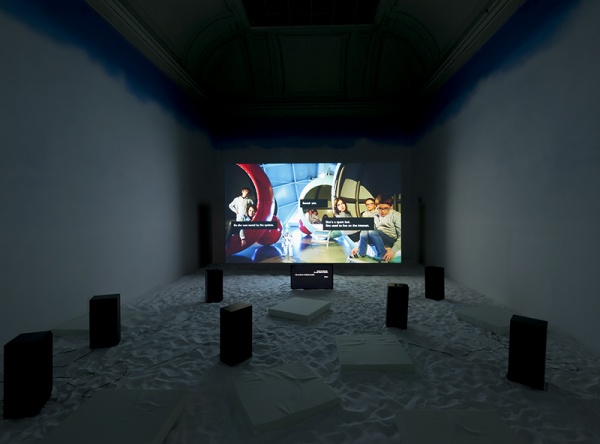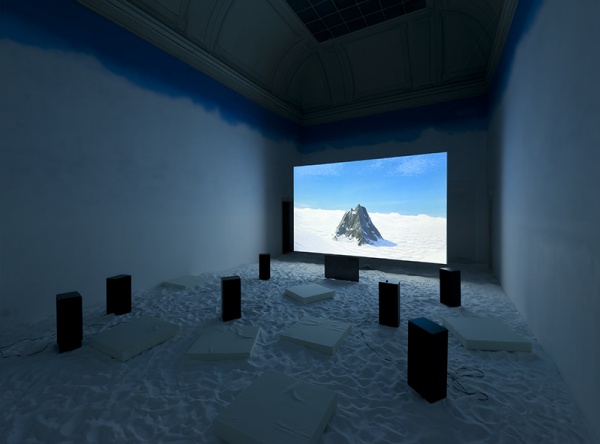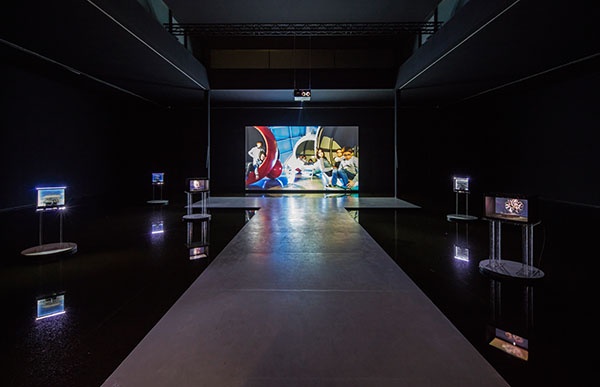 In What the Heart Wants (2016), Cécile B. Evans' (b. 1983, lives and works in London) most comprehensive piece of work to date, the artist looks to a future; into a technologically driven time when it has never been more uncertain as to what makes someone or something 'human'.
The artist identifies this as a point in time called "after K" and places the female protagonist HYPER, an omnipotent system, at the centre of a non-linear narrative that questions what it could mean to be a person in an age where software, hardware, and consciousness have merged.
Due to information technology, we are now able to permanently circulate thoughts and feelings online; we receive, give, and search for information at an unprecedented rate. Our information is not alone – algorithms, cookies, and hidden filters have emerged that tackle the saturation of information we receive at our fingertips. In this bombardment and with a paralysing amount of information, moments where a particular voice or visual reference can simplify choice become crucial. Inevitably, larger organisational structures, including religion, politics or science, take this as an opportunity to use their power over knowledge to help direct the public.

The list of topics negotiated in Evans' What the Heart Wants is impressive and bordering on the absurd: stem cell research, terrorism, dress codes for women and the sacrifice of minorities in favour of an esteemed greater, corporatised good. Such topics are discussed by HYPER, a partially animated pair of lovers, a worker's collective of ears, a robot, the immortal cell HeLa and a memory from 1972, among others. Before they can reach a conclusion the dialogues are often interrupted – by commercials for dairy products, news headlines, or guest appearances by AGNES, PHIL, and an Invisible Woman (characters from former works by Evans). This list of characters and topics is not exhaustive yet makes clear that they are not meeting at a place we now (still) call reality, but one that serves as an intersection where all information could meet.

This place of course points to the World Wide Web and the gigantic storage facilities that are growing minute by minute. Many of the topics are the same as those of our time; communication has become different but not easier, problem solving has not gotten better. "After K" time seems to have taken as many steps backwards as it has forwards and HYPER longs for useful insights to solutions despite her algorithms and unparalleled access to an infinite amount of information.
It is clear that the contents of this world are not only cognitive but manifest themselves on an emotional level. By reaching autonomy through her 'humanness', the system HYPER is burdened with the capacity for subjectivity. The video reveals itself to be an homage to both technological progress and the ability to have feelings, to love. Contrary to most future scenarios, the characters in Evans' work are not depicted as rivalling antagonists but in the stages of a process that wants things to work for everyone in a way that is made-to-last: What the Heart Wants is a human story.
.
at Kunsthalle Winterthur
until 2 October 2016
Cécile B. Evans "What the Heart Wants" installation views at at Kunsthalle Winterthur, 2016
Courtesy: the artist and and Barbara Seiler Gallery. Photo: Christian Schwager