EXHIBITIONS
Cécile B. Evans "Sprung a Leak" at M – Museum Leuven
Close
1
2
3
4
5
6
7
8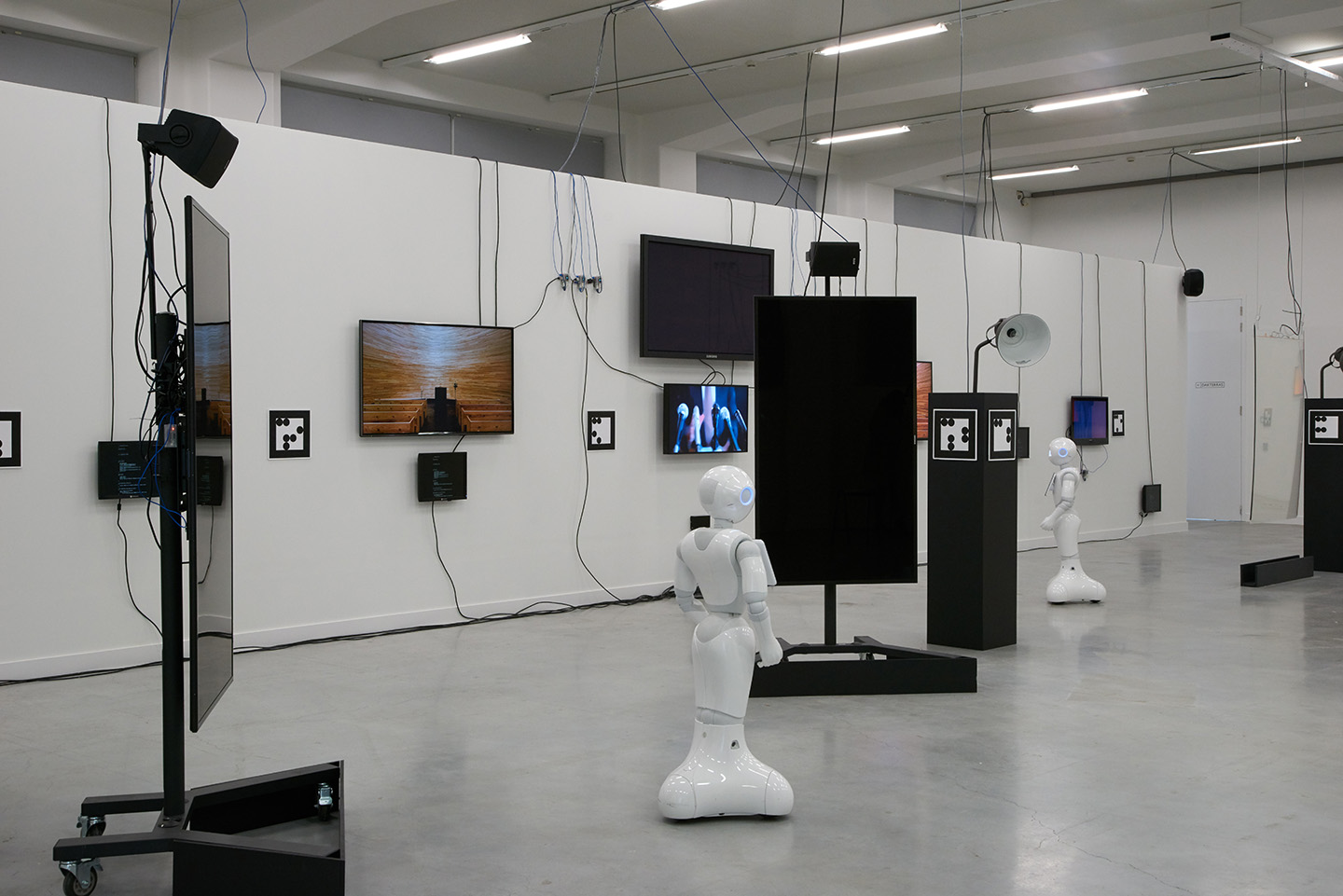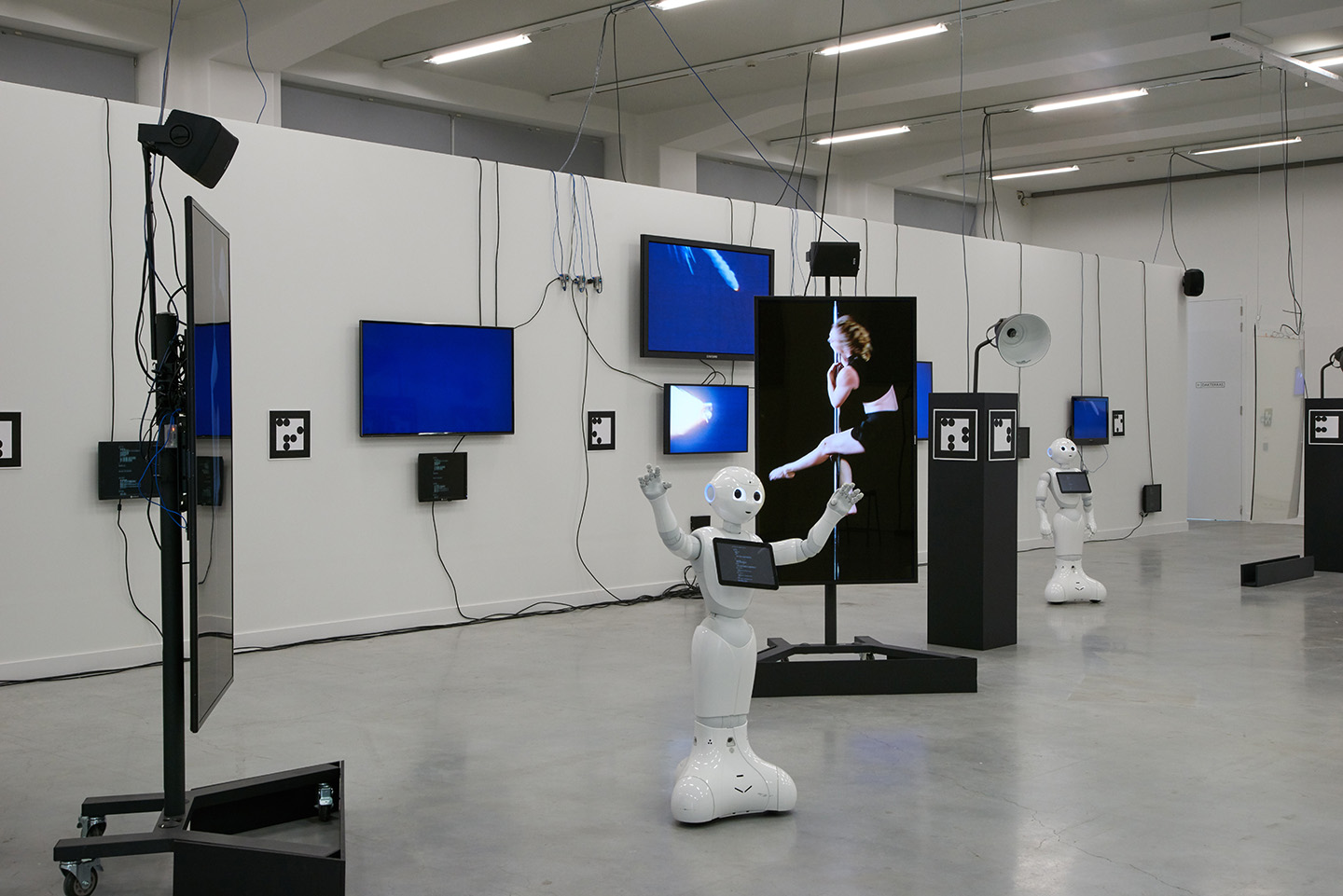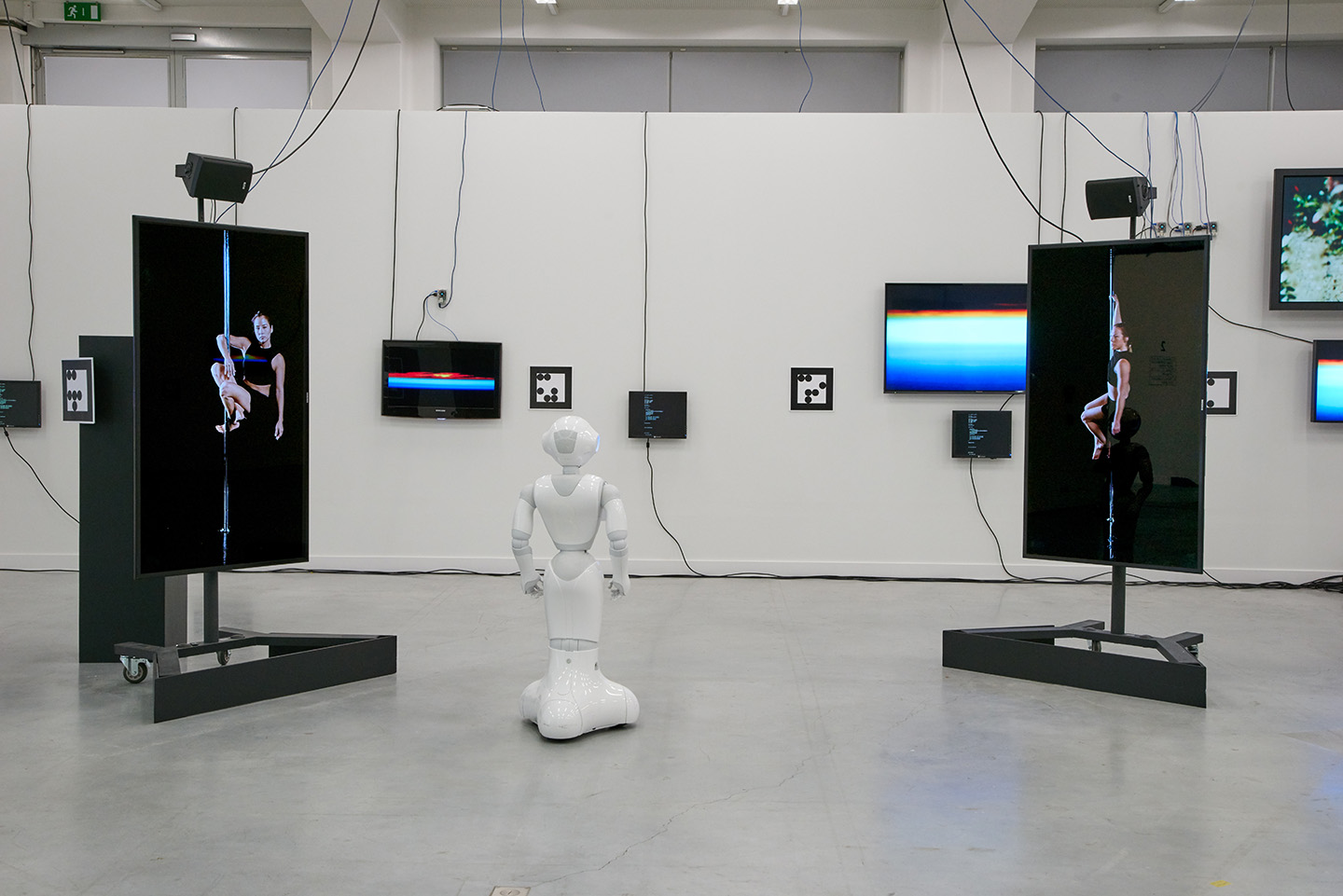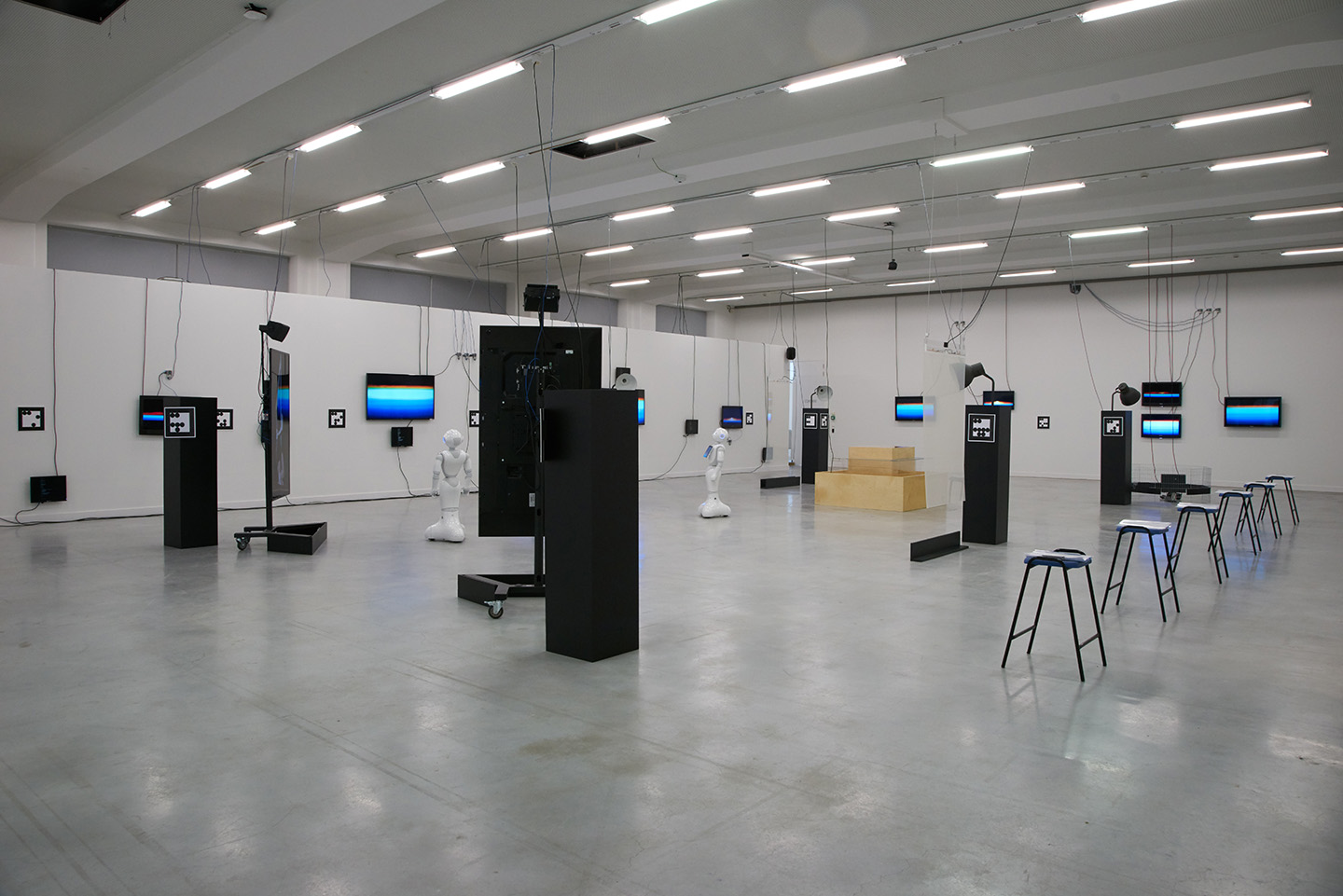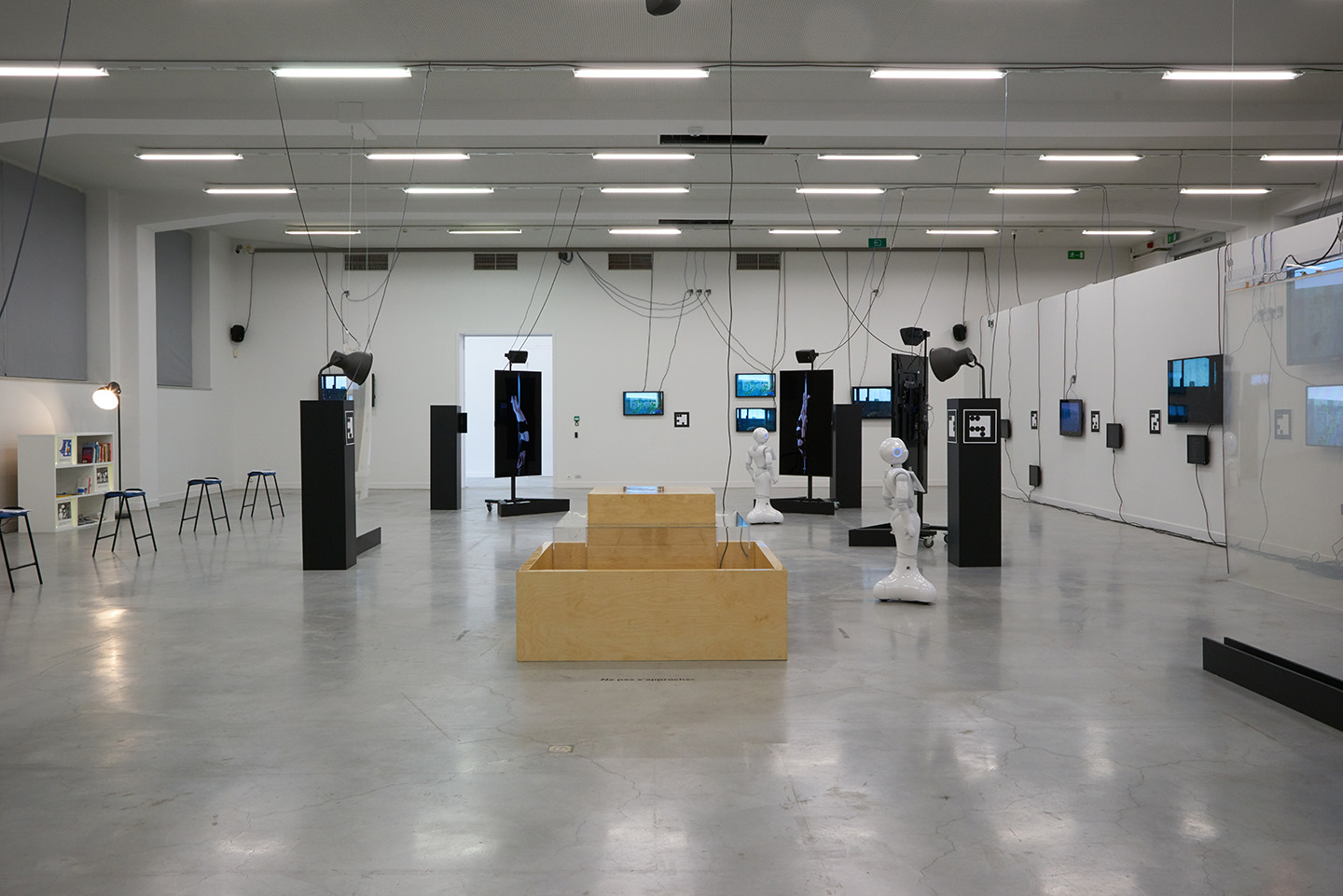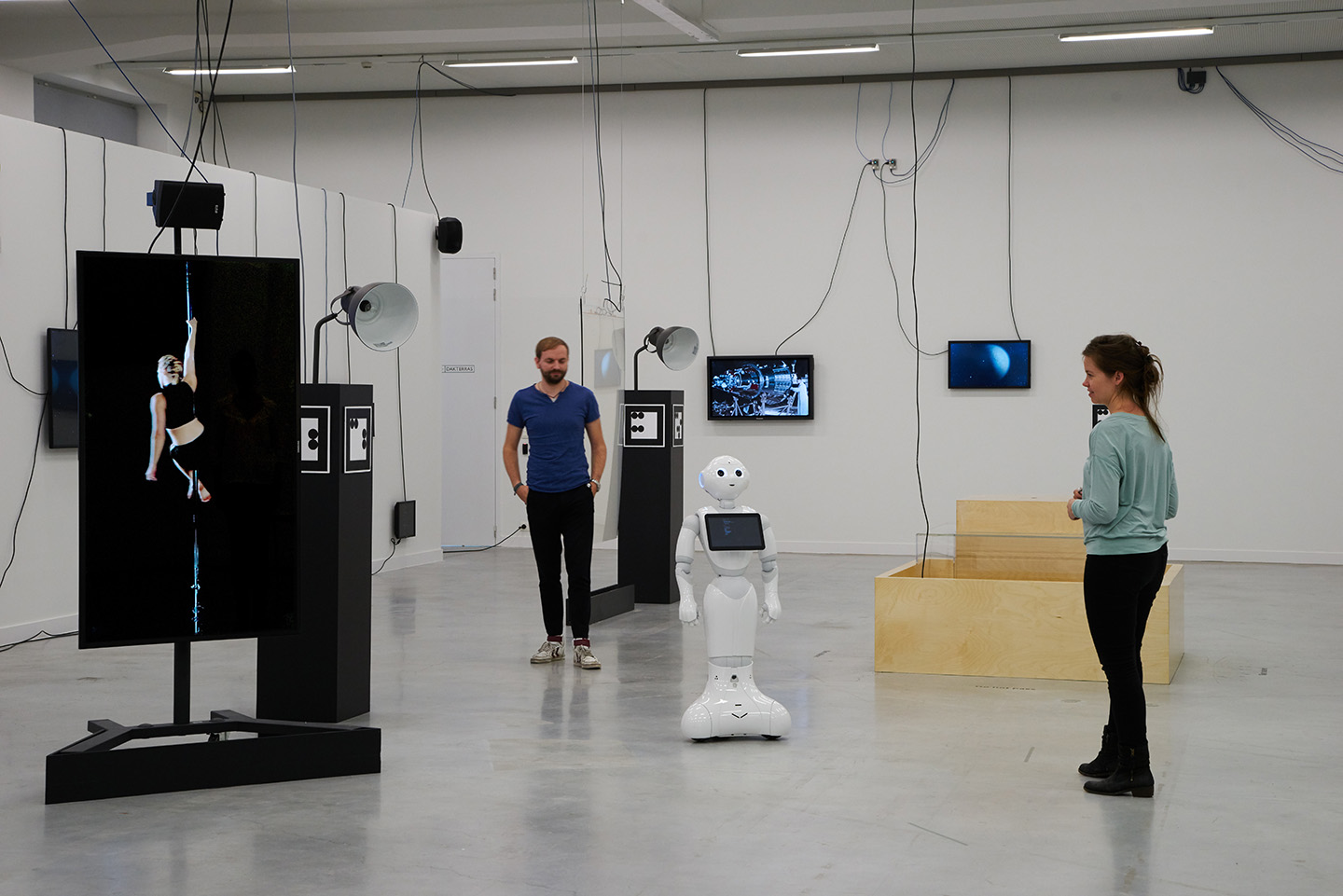 What is the influence of new technologies on human feelings and behaviour? What are the parallels to other human made systems? In her work, Cécile B. Evans explores the value of emotion in society and how these systems impact them. In her first Belgian solo exhibition, the artist further explores the relationship between humans and machines.
A play in three acts
Her latest work, Sprung a Leak, is an automated play in which two humanoid robots, a robot dog, a chorus of users, and a fountain play the central roles. The main characters A-Plot, B-Plot, and C-Plot cope with information streaming in from the digital system that surrounds them. Through this system we discover Liberty, an animated beauty blogger that everyone is in love with and who, apparently, needs saving from the system itself. From there, Cécile B. Evans' unusual play unfolds across three acts.

Information Breakdown
Sprung A Leak was triggered by a recent period of time, in which the everyday felt suddenly intertwined with an increasing number of highly mediatized, highly charged events. There were attacks, coups, political scandals, epidemics. There were regular leaks of information that would reveal endless layers. In Sprung a Leak, the conversations between the moving robots in the space and the performers on the television screens are reactions to information leaks. What emerges exposes emotions and vulnerabilities in an ever-changing collaboration between humans and machines.
Curator: Valerie Verhack
.
at M – Museum Leuven 
until 19 November 2017