CONVERSATIONS
With Wide Open Screams / or Crisis / or Verse / or Green: The 6th Edition of Les Ateliers De Rennes
Close
1
2
3
4
5
6
7
8
9
10
11
12
13
14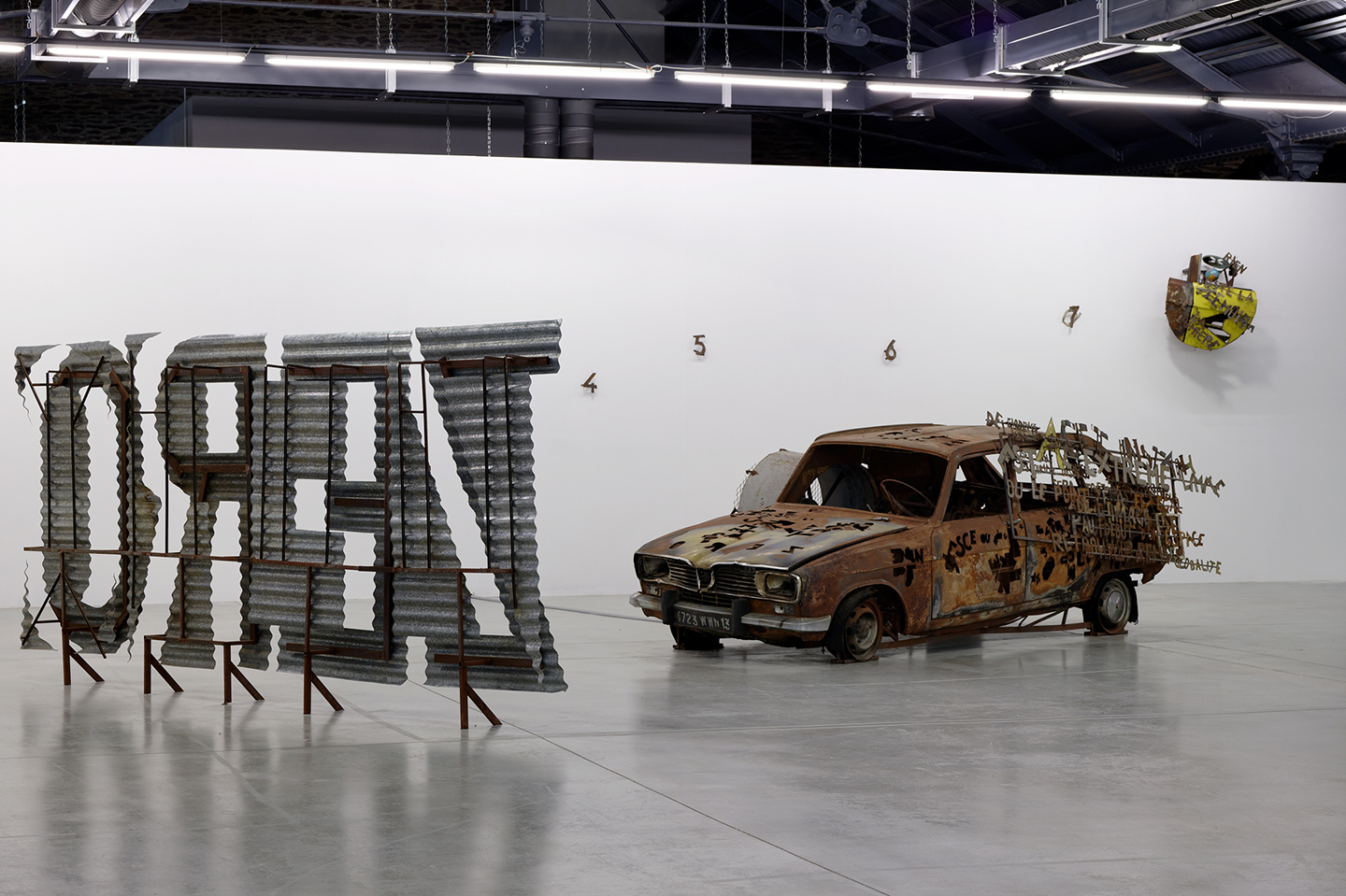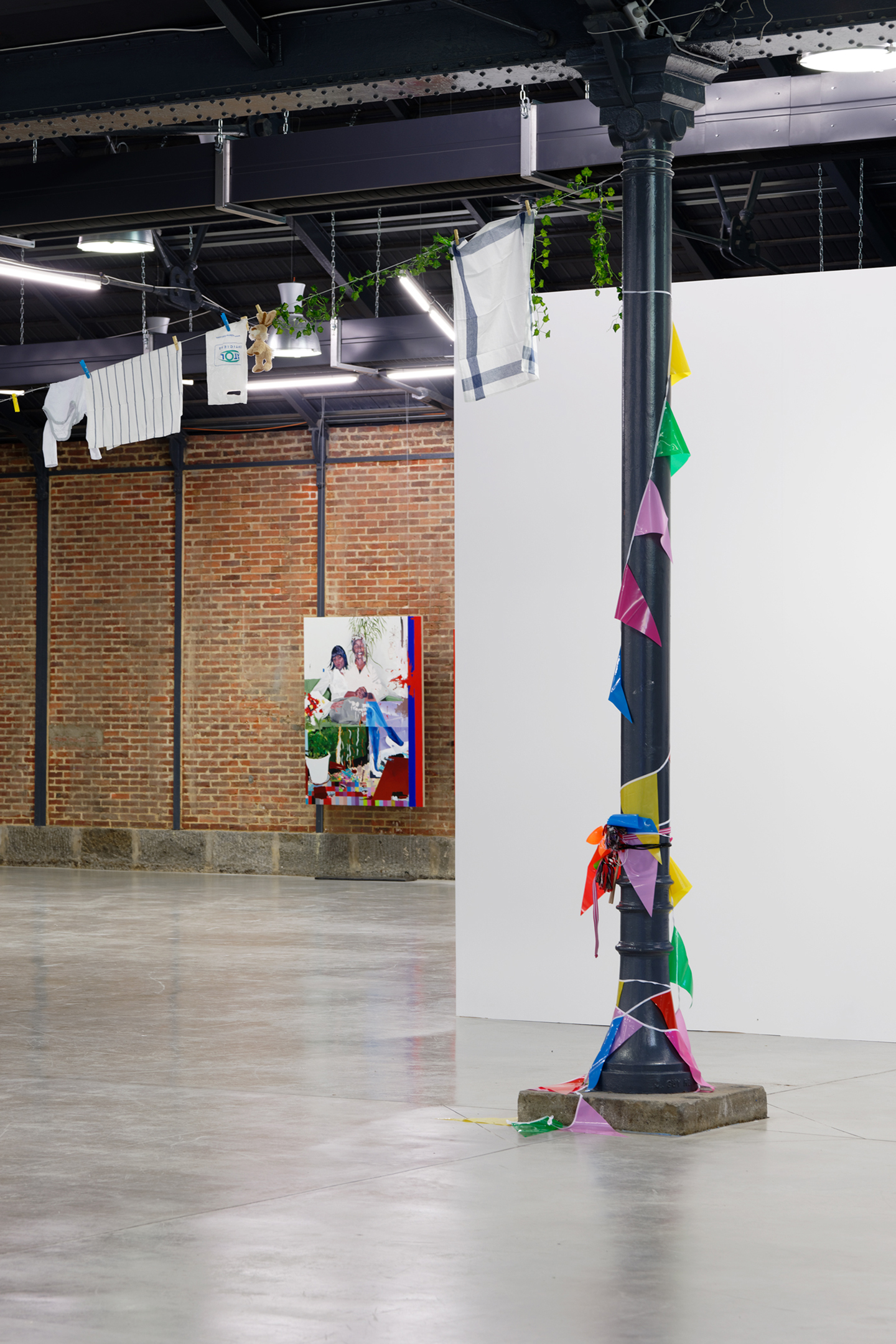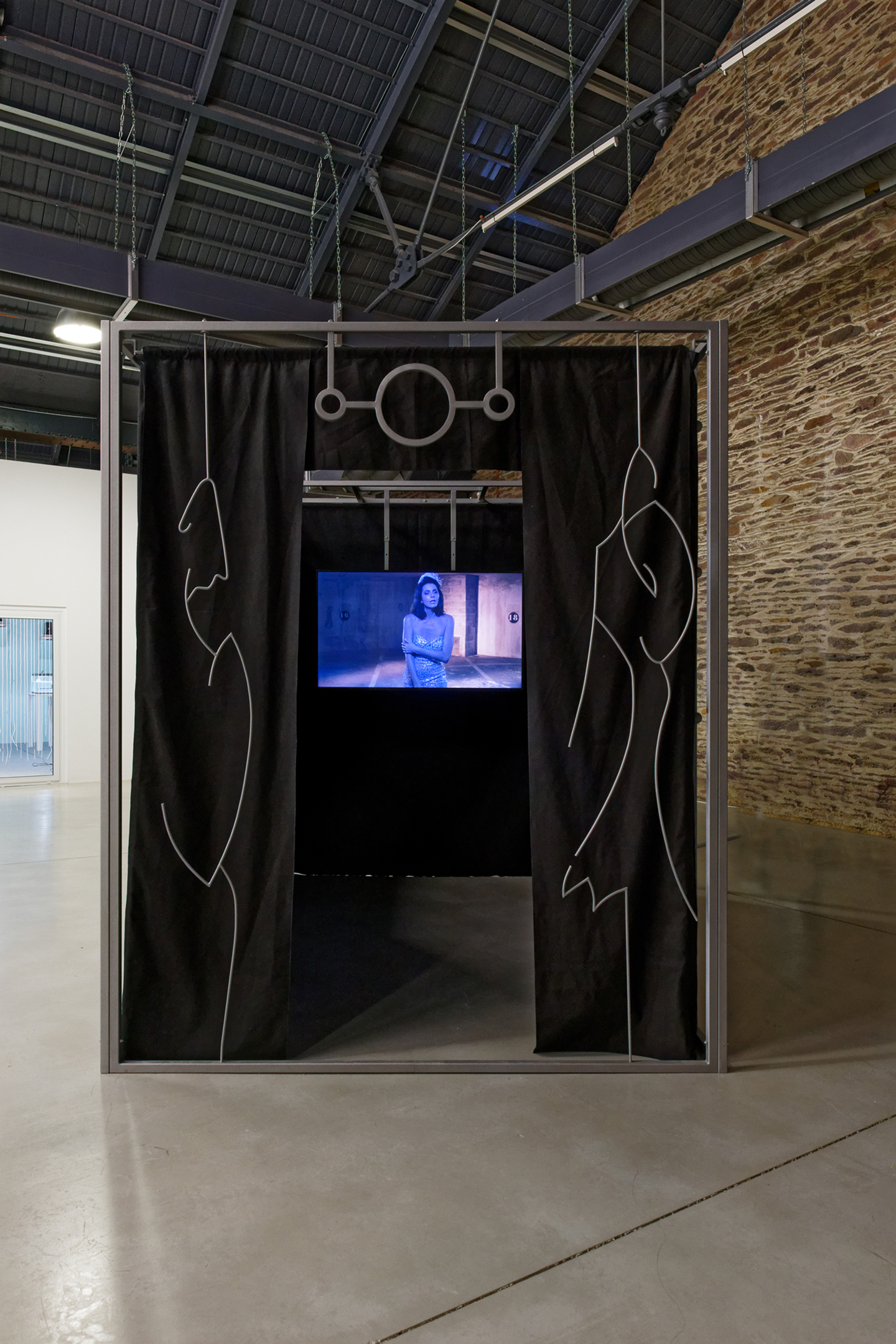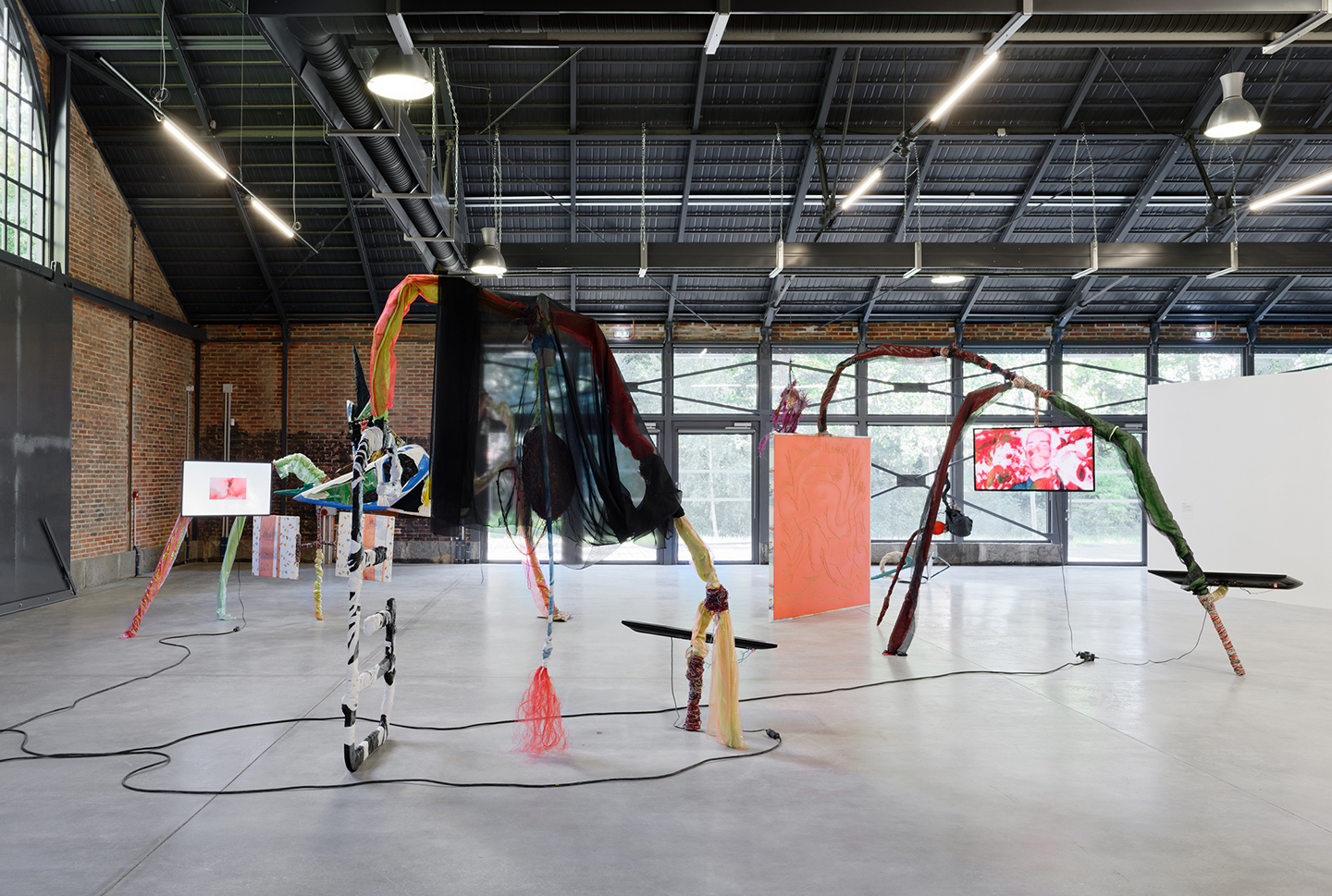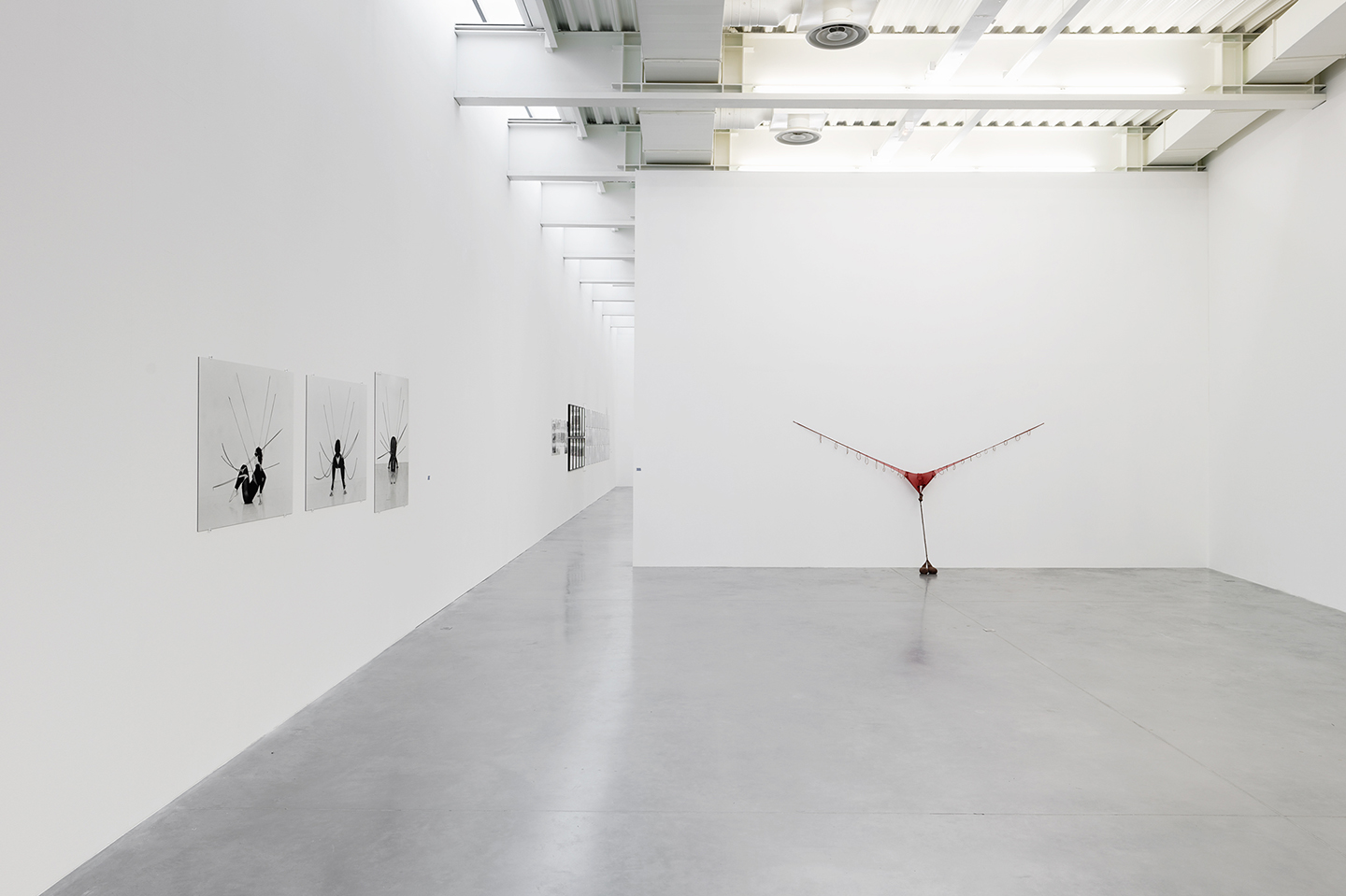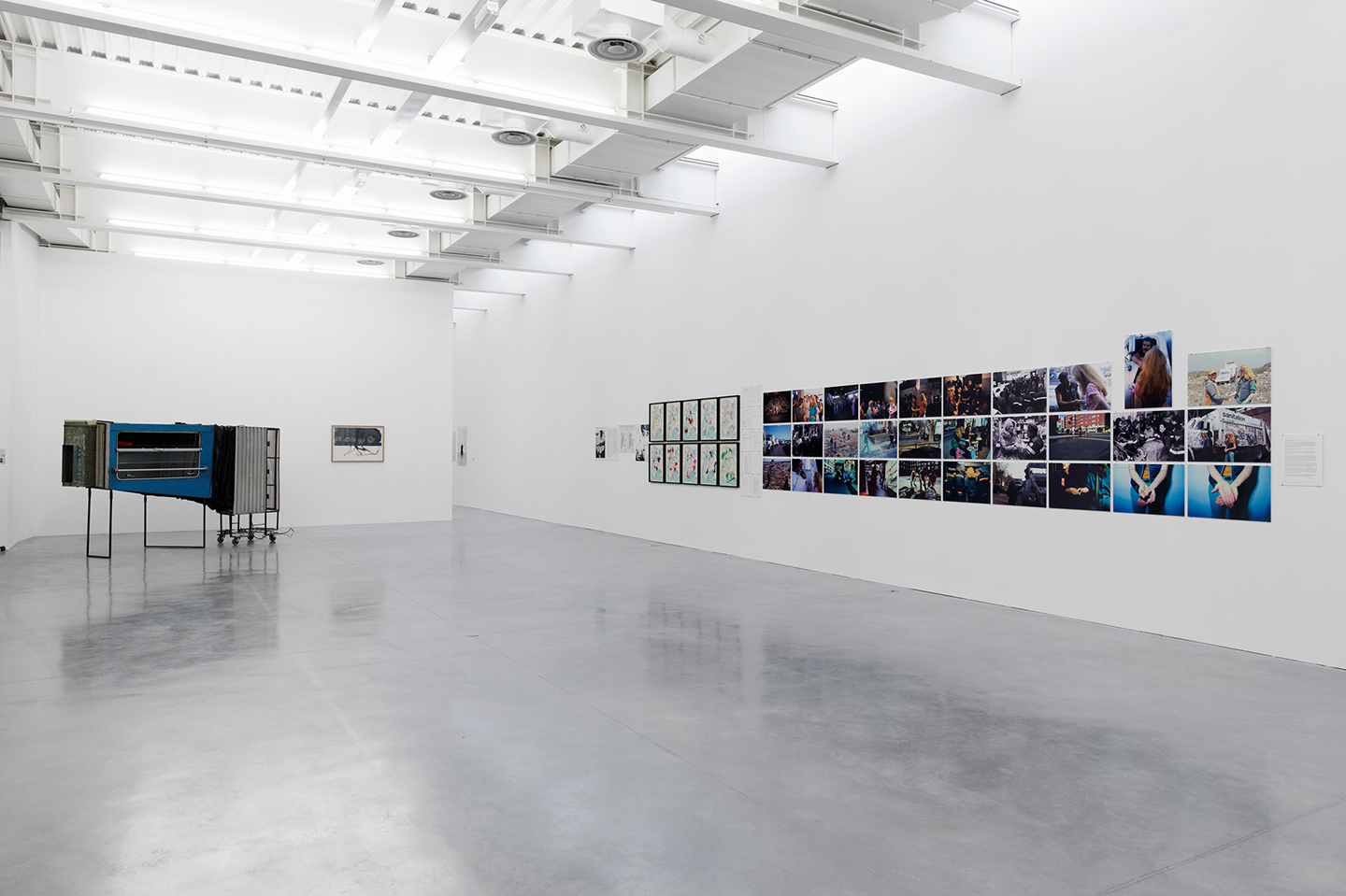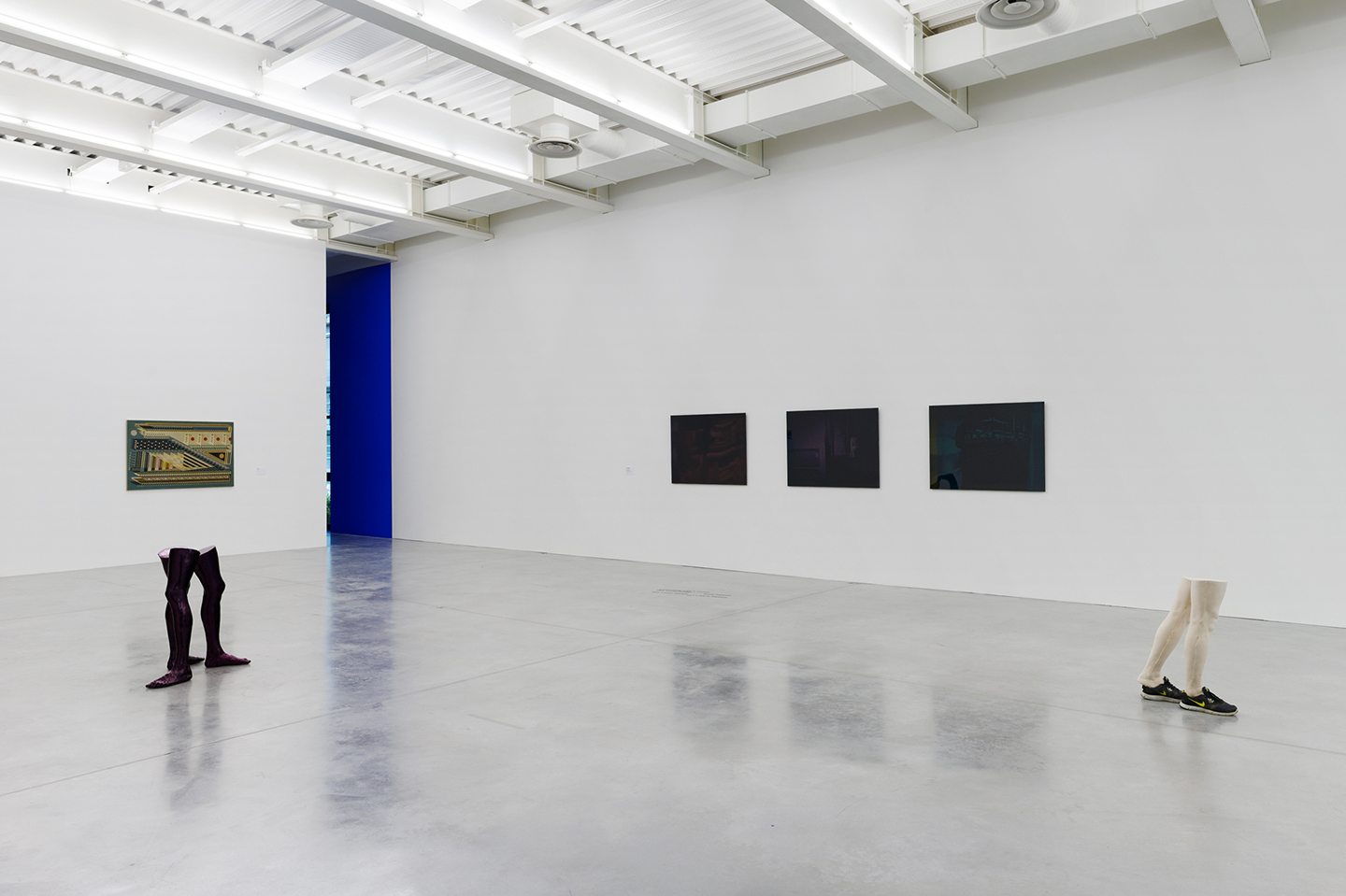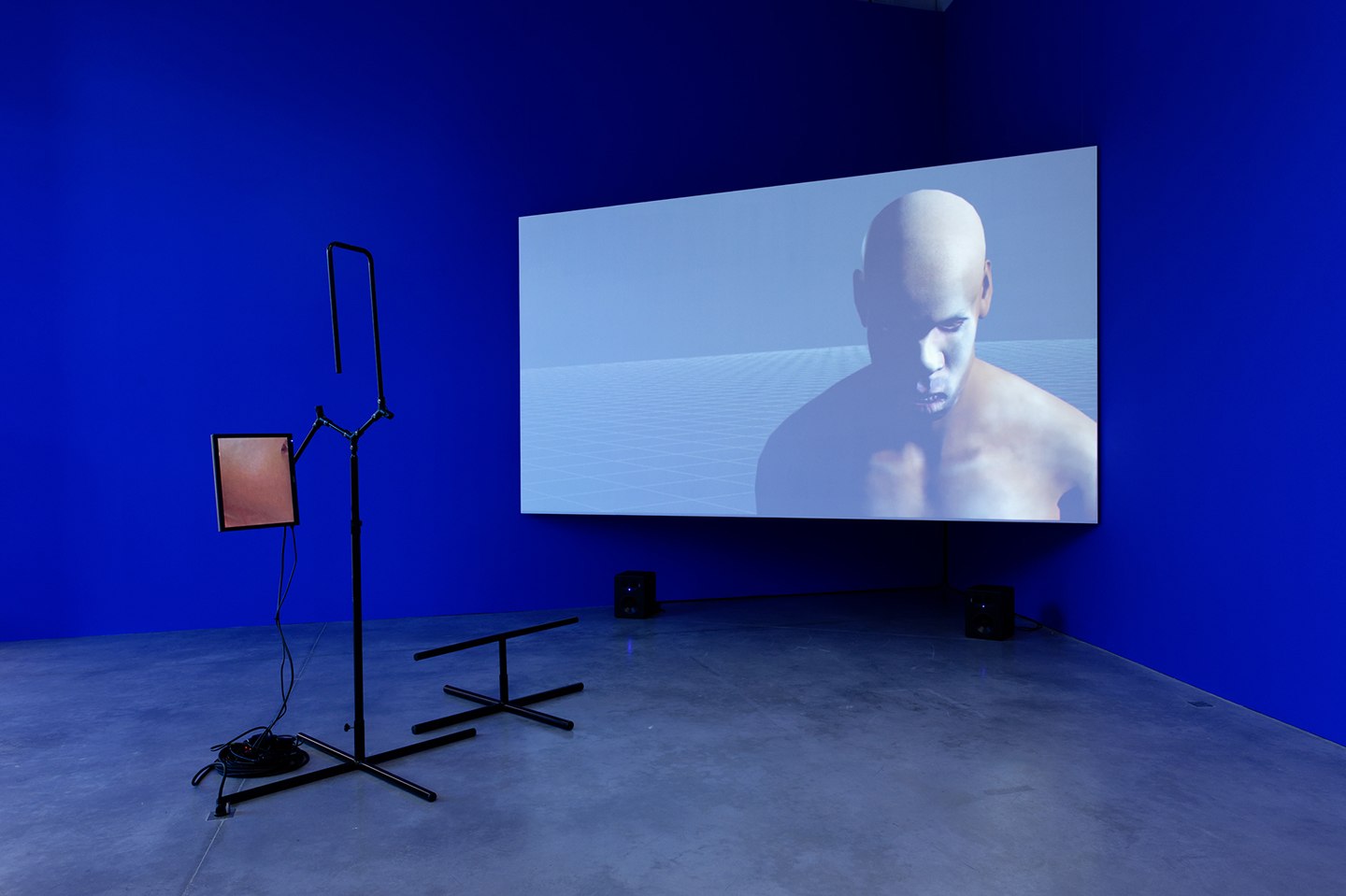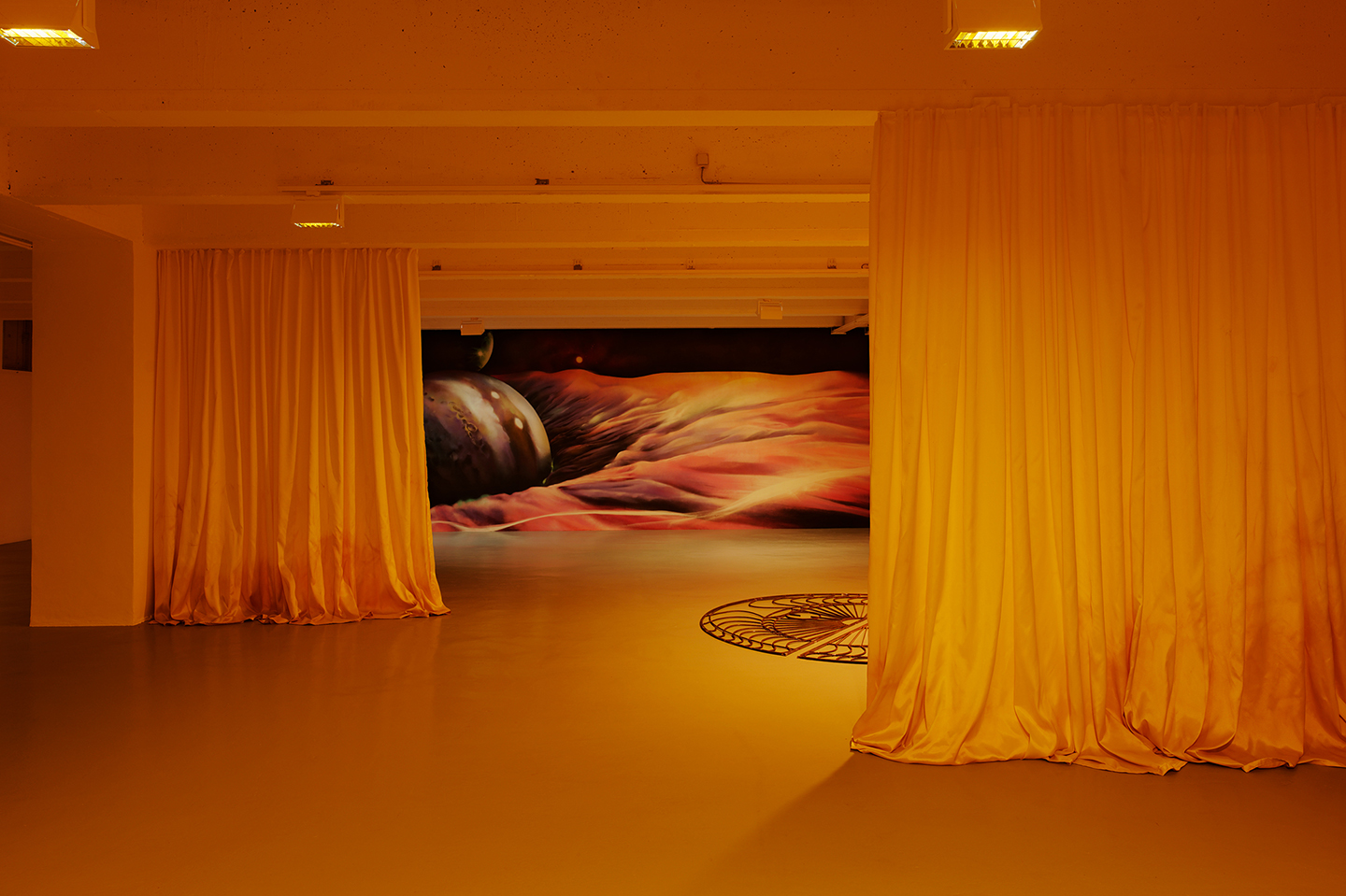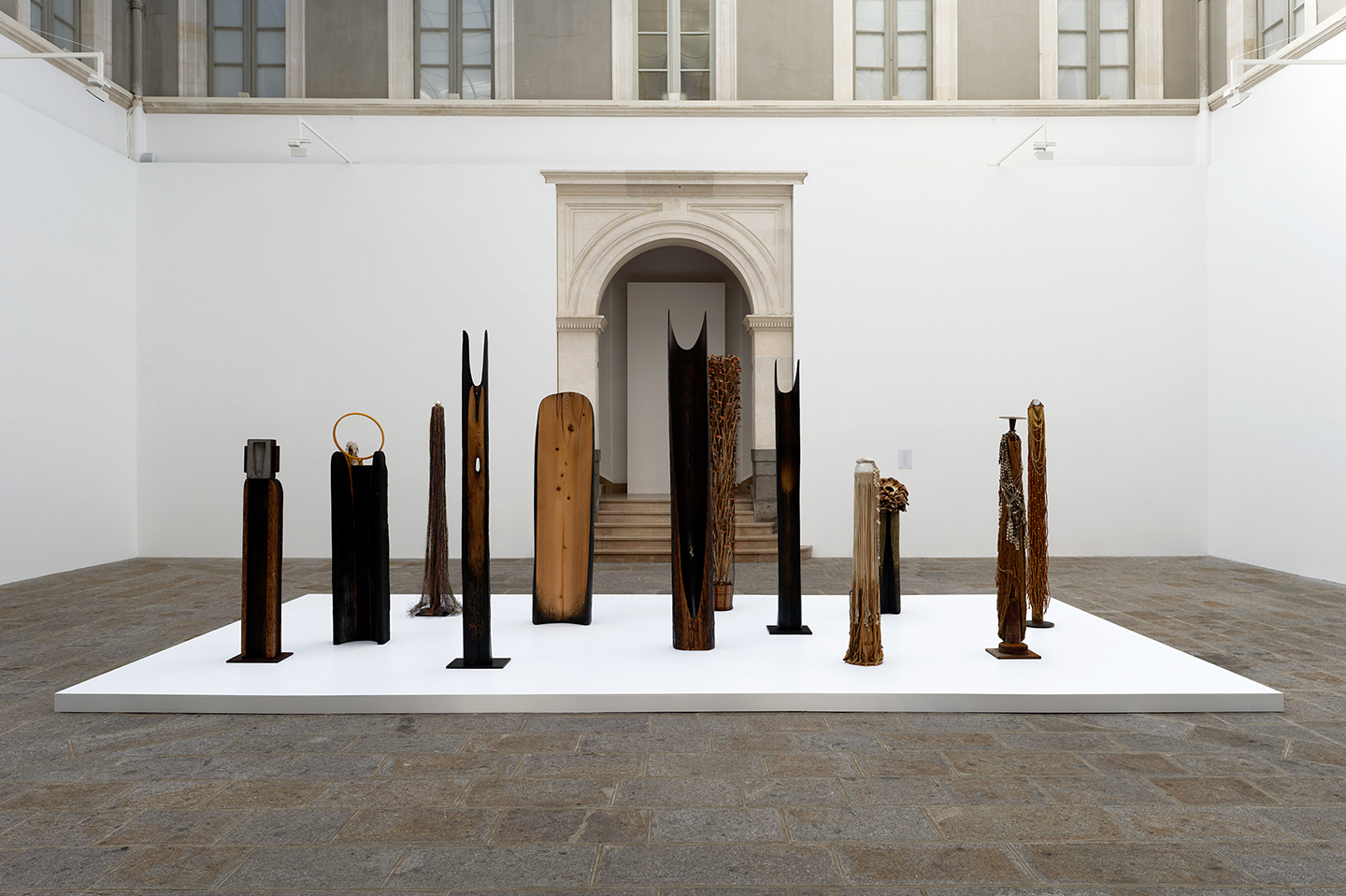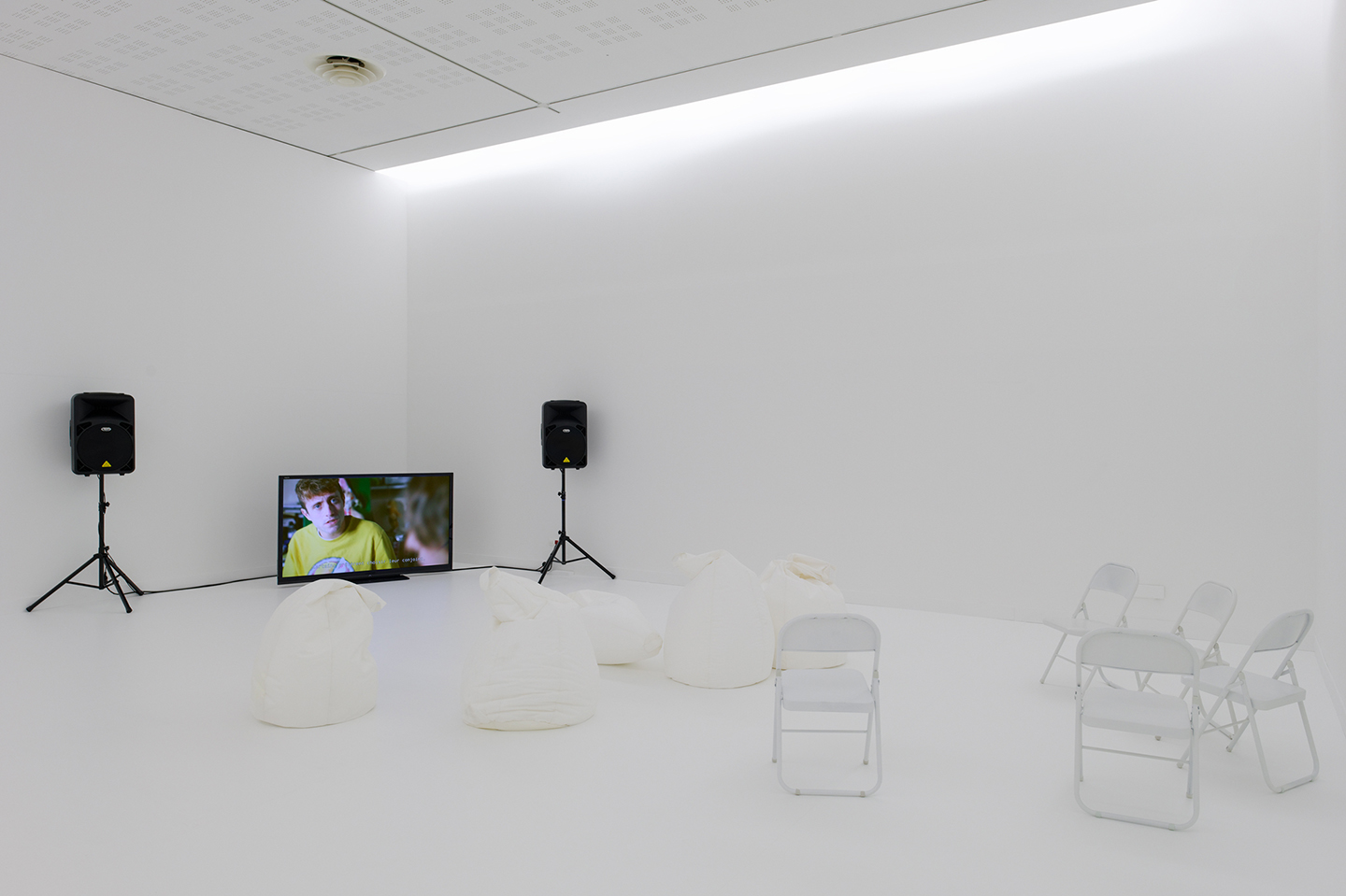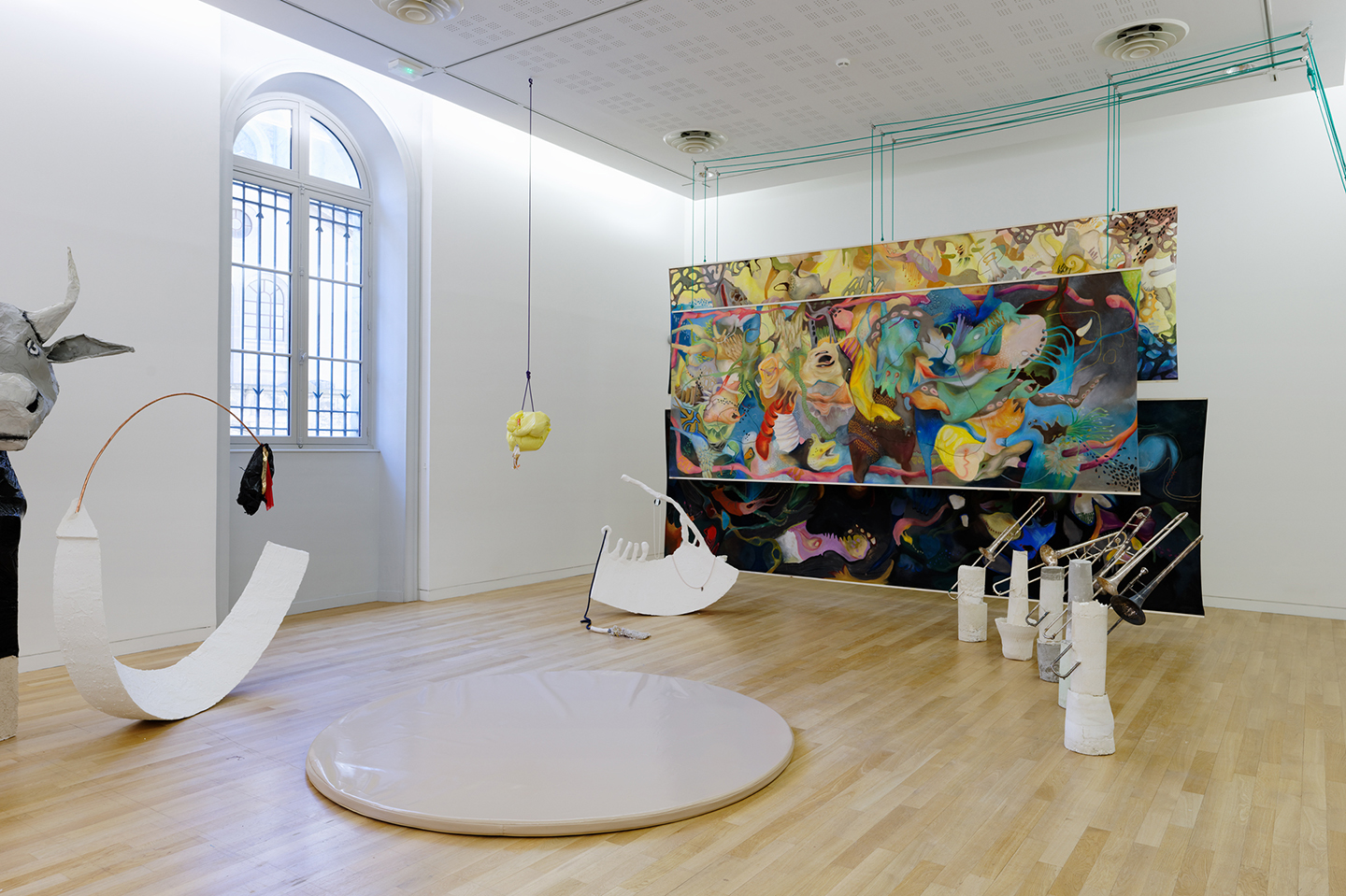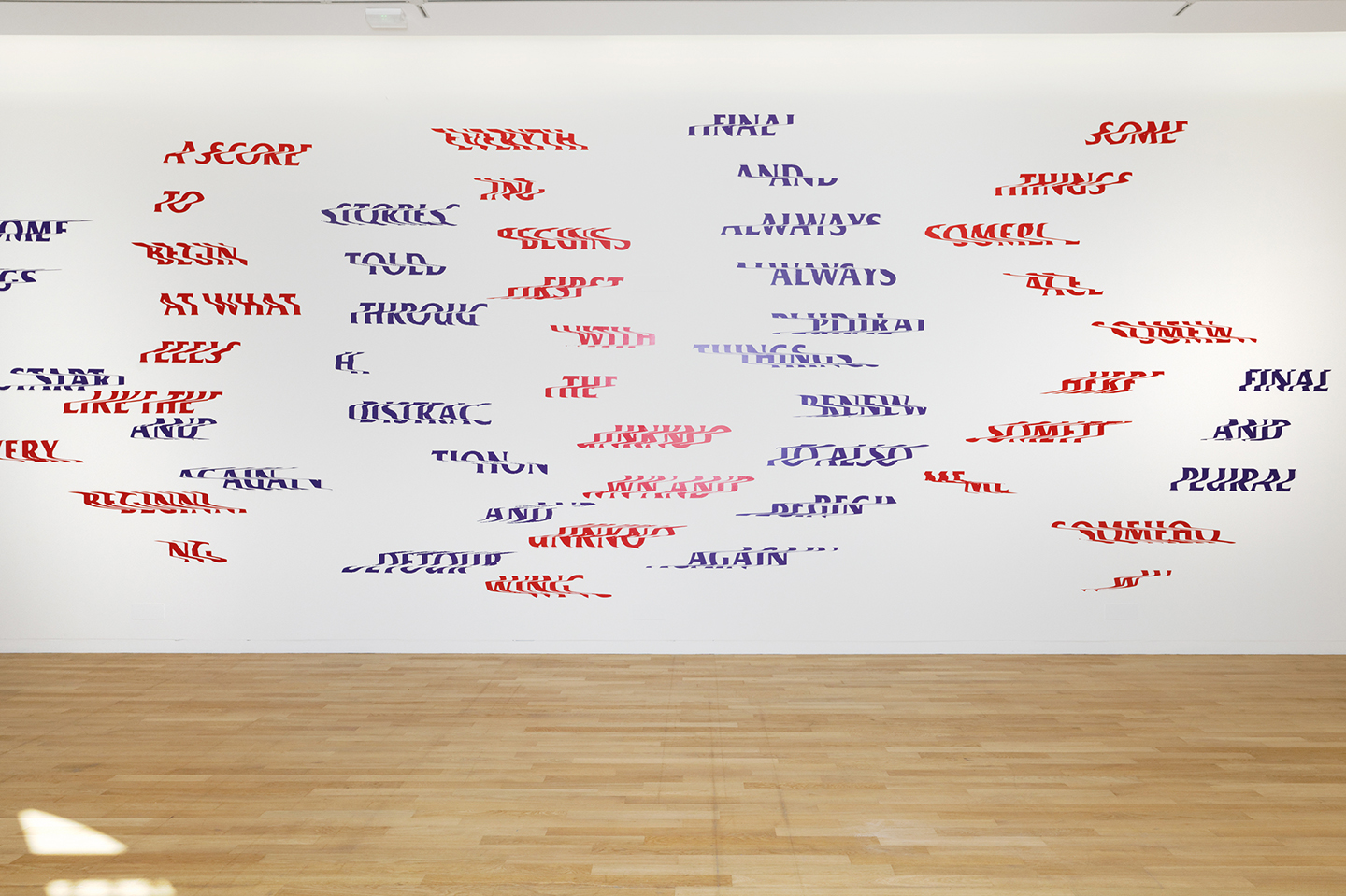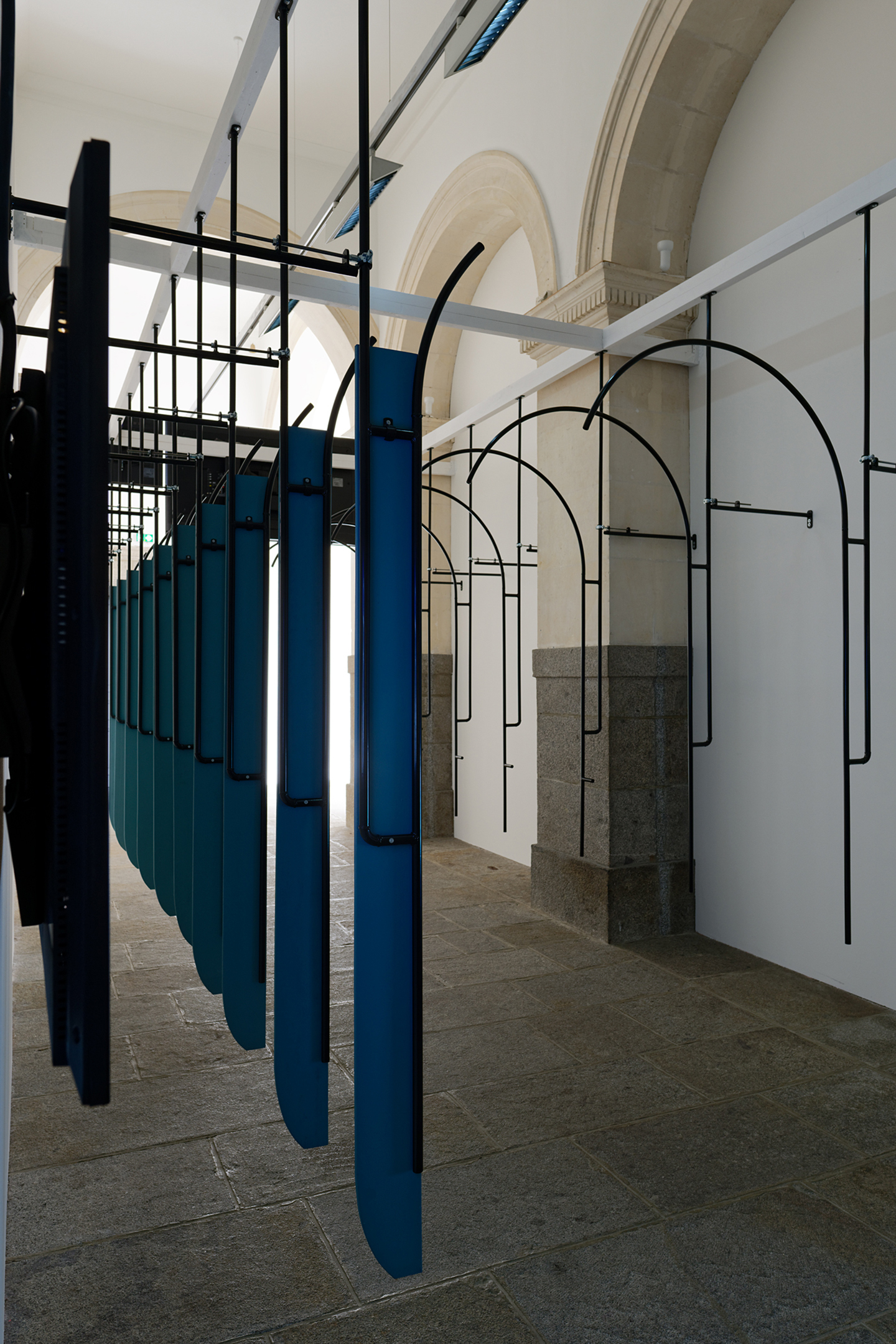 Céline Kopp interviewed by Isabella Zamboni
À Cris Ouverts—title of the 6th edition of Les Ateliers de Rennes – Contemporary Art Biennale—sounds to the French ear other than it reads: "with wide open screams / or crisis / or verse / or green." Keeping with the investigations carried out by the Biennale's previous editions on the links between art and economy, this editionfocused on artworks defined as acts of resistance, aiming to act "beyond the established vision of a world ruled by domestication." Céline Kopp—who curated the event along with Étienne Bernard—talks here of organizational openness, new year's greetings, delaying language, and how to resist a generalized domestication.
ISABELLA ZAMBONI: Before committing to a defined exhibition typology for the biennial, you engaged in a shared discussion with the participating artists. I am curious to know how exactly this process took place and in which ways it affected how the exhibition functions.
CÉLINE KOPP: We are both directors of what we call "centre d'art" in France (Passerelle, in Brest, for Etienne Bernard, and Triangle France, in Marseille, for myself), a model of publicly funded, noncollecting visual arts institution. We both usually work in close dialogue with artists, often accompanying the production of projects from beginning to end, and this is a big part of who we are as curators. It was the first time in ten years of existence of the biennial that the board turned towards curators who are also committed to small to midsize institutions. There was no reason for us to change our practice because of an increase in scale and a pressure in time. The methodology we used for the biennial was, from the start, natural. We just agreed we were going to find ways to work within this format with the same sense of care we use in our venues. Besides conversations, it also involves the way in which the biennial generally addresses people, and it extends to structural organization: what kind of language is used, what timeline, priorities, partners, contracts, artists' fees. Beyond the result, actually, the process was meant to be interesting: Could we challenge methodologies set to respond to an event-based economy? Could we question professional habits and operate organizational changes in order to align with the politics of the works we were going to show? Could a biennial initiate long-term shifts within a given professional context? We approached it as a sort of trajectory, aware the questions asked should not be shut with the opening of the project.
IZ: In which sense did the curatorial approach intend to reflect the premises and outputs, the politics, of the works it showed?
CK: Beyond our interest in organizational processes, openness and dialogue were a necessity. When you collaborate with artists whose work interrogates our current regimes, and look beyond our forms of order, normativity, and conventions, you cannot move forward and just duplicate structural forms of hegemony that might be precisely what the artists invited question. Language was an important element to adjust all along: we tried to be as inclusive as possible, gender neutral, to name localities rather than nationalities, to address the artists' needs individually… With this project, we gathered people from a lot of different generations—some of them, like Kenzi Shiokava, whose work has been neglected by institutions. This is also a context that needed to be taken into consideration. How—if possible—to avoid contributing to a quick institutional consumption and appropriation? We searched for fresh approaches and language to meet all of the artists with sincere support. It took time and more attention than just sending an invitation to participate. However, in the end, what you need to see or experience is the work, in an environment where the methodology is invisible but which makes the work happy, lets it resonate and enact its agency. It means that the format and process do not contradict, utilize, mute, conflict, or displace the work. Institutionally, historically, and in practice, it is easier said than done…
IZ: Indeed, how was this modus operandi concretely done, put into practice?
CK: The answer is not easy to formulate because it is all in the details and in a quotidian practice, rather than new rules to be followed. For Etienne and I, it meant that we tried to listen and question the power dynamic of each situation as much as possible while still moving forward. We also tried to avoid defining things in language as long as possible. And honestly, sometimes it was hell!
Our first official text, at the beginning of 2018, asked a lot of questions instead of making assertions and made clear to the artists that we were not sending a statement. We were welcoming answers and dialogue. We were really expected to send a formal curatorial statement back then—something definitive. So, instead it took the shape of a Happy New Year letter to everybody. We shared a lot of thoughts we were hoping to address through the biennial. And beyond the cute aspect, this was a very conscious gesture: using a form of greeting to evoke a sense of futurity we were seeing in the works. It was a way to address everybody as a group and show that we were gladly welcoming each voice in the shaping of the biennial. We also needed a bit of optimism as we were entering the new year; 2017 was registering as the most economically prosperous year ever, and these metrics surely felt dystopian in regards to the general feeling of anxiety surrounding us. See, when I explain this as an isolated detail, the example might come across as a bit funny. Like, we're seriously talking about methodology and organizational changes, and I am speaking of new year's greetings! But this is a good example. In practice, it meant that we committed to "no system or rule to be followed" besides trying to align and work with respect and understanding of the content and with artists. So we had to embrace the unknown and walk a fine line. Since the beginning, we also met with friends and amazingly generous people whose conversations and work helped us a lot, like Fred Moten, Jack Halberstam, Jeffrey Stewart, Hugo Hopping… Yet it would be utopian and suspicious to say that we met and exchanged with each artist in the same capacity. You cannot seriously expect everybody to be comfortable with the same level of engagement, and that is, of course, okay.
 IZ: What was the next step after the new year's greetings?
 CK: We invited everybody to gather and exchange for four days in Rennes, exactly six months ahead of the opening. We called it "l'Assemblée." At that point, individual projects were in motion, and we had delayed fixing the language around the project as much as possible in order to give a real shot to the possibility of a co-construction—hoping we could discuss a common grammar for the event. The gathering was not public. It was a safe space with artists, friends, staff from all of the venues who were going to support the biennial, education workers also (who tend to get content when everything is wrapped for interpretation, even though they are nevertheless the ones in daily contact with audiences). Everybody was at the same level. People contributed in their own way: Madison Bycroft, Julien Creuzet, Jean-Charles de Quillacq performed. There was some improvisation also. Jack Halberstam spoke about wildness and disorder. We also invited performers like Jamika Ajalon, academics like Eva Rodriguez, people who had been working in the fields of economy and ecology, curators like Natasha Marie Llorens, or artists such as Virginie Jourdain who had practical experience with the enactment of feminist methodology. Some people remained silent because that is what they wanted: just to listen. Some people did not come.
IZ: How did meeting six months ahead, spending time together, inform the way the biennial operated?
CK: It definitely informed the biennial on many levels.It generated collaborations, between Julie Bena and Jamika Ajalon, for example. We decentered the conversations, since so far the artists were only involved in conversation with us. It automatically expanded the field of ideas and viewpoints. It allowed to disagree, identify, and address points of friction. The experience also made visible the economy of presence and mobility occurring in the art world, which emergedin the exhibition on different levels. We had stressed the fact that we were not expecting everybody to feel obligated to join, for reasons as diverse as the carbon footprint of such a gathering. For example, Erika Vogt decided to come but refused to ship any of her work and chose to produce everything on site. In the end, some people decided not to come, such as Raymond Boisjoly, who is an indigenous artist based in Vancouver, of Haida descent. He talked about contingencies, artists' economy, family, and localization and decided to contribute by using communication technology and making his absence the center of his contribution. His works were focused on making us aware of time, distance, and the modification of content depending on contexts. Some other artists who wanted to be with us were not able to, mobility being something they had no easy access to (because they were caretakers, because of visas, or disabilities). It also allowed us to ask who the biennial was for and see how we could answer practically. Obviously, the answer has many levels and temporalities. Beyond the exhibitions to be planned, we hoped to trigger questions with lasting local and/or personal effect… questions relating to social justice and subjects that we should not put to rest in our professional field.
IZ: The Rennes biennial has, for ten years, explored the possible links between art and economy. This edition focused on artworks defined as acts of resistance, operating "beyond the established vision of a world ruled by domestication." Can you elaborate more on your perception of economy and resistance in 2018, while and/or before preparing the show? For example, what brought you to the choice of those thirty artists invited?
CK: This edition of the biennial opened almost exactly ten years after the collapse of Lehman Brothers in September 2008. The global economic downturn that followed the financial crisis has changed so many things… We knew we did not want to treat the possible links between art and economy as a subject to be illustrated in an exhibition. The opposite: we started with the immediate desire to think with artists, beyond a vision of the world ruled by orthodox economics, which strangely continues to demand and shape our civilizational lens. The belief in the accumulation of flux and capital, for example, continues to be followed, even though it is now clear that our regimes are deteriorating from their metric and material failure—basically, their unsustainability. This is something that Jesse Darling, for example, has been articulating through a critique of whiteness, describing "the libidinality of the investment through which we allow violence to continue. Whiteness as automated, as traumatic reenactment." This idea really was at the heart of our project. It explains the interest in time, repetitions, and life cycles visible throughout the exhibitions, since it is pretty clear that we are "at the end of a rotten epoch whose whole project was to banish death," as Jesse would say again. One of the entry points of the biennial, the Musée des Beaux Arts, was clearly about this. Showing works in which the measure of time wasn't centered on our own bodies and our desire to control our surroundings. Embracing the unknown,or wildness, as Jack Halberstam would say. Many of the works on display there were introducing disorientation as far as our usual indicators: linearity, legibility, scales, or centers. You'd start with the wonderfully powerful wooden assemblages and carvings by Kenzi Shiokava, in dialogue with the photographic work of Basim Magdy, then walk through a new commissioned work by Dan Walwin, conceived like a passage, before facing the fragility of our bodies with Oreet Ashery's Revisiting Genesis(2016‒in progress). The idea was to think together with artists and look at works that are or have been trying to carve other ways of being with and to the world. At the museum, you would walk through the great gallery, which is generally the place where history is being constructed in the classical French museum typology. The space was left empty, yet the walls were totally filled by Raymond Boisjoly's new commission, called Between and Beyond (2018). This introduced a reversal in balance. A work, conceived from an indigenous perspective, attempting to think through a loss of legibility, as something to be embraced, a poetic disruption displacing boundaries and content, a space of possibility. Then, after going through Raymond's work, you'd discover the baroque visual explosion of Madison Bycroft's world: nonspeciesist, entangled, and transformative. The biennial showed a lot of resonance and echoes across generations and geographies instead of a linear genealogy leading to 2018.
IZ: With the exhibition, you also explicitly link economy to ecology.
CK: "The environmental" is an all-encompassing subject, de facto, just like economy.It is about the way we inhabit the world. And for sure, artists have not been waiting for 2018 or even 2008 to suggest alternative ways of being to the world, and these alternativescan be loud but also quietly shown through quotidian gestures or discrete acts disturbing the fabric of hegemony. This was visible in many different ways in the exhibitions. When you look at the etymology of the root "eco," which takes you back to ancient Greek, it refers to the management and sustainability of an extended family unit, meaning the house, the family, the land, the pets, the property, including slaves. What we wanted to address was as much about dwelling spaces (as in the bliss of a home) as about social structures: power, race, class, gender. Basically, an intersection where children, labor, food, land, and the distribution of energy are understood as elements of an intended operational system. In other words, we wanted to ask how our resources translate into the future reproduction of ourselves—i.e., survival. The biennial's thematic background encouraged us to consider the logic of value, its representation, material, and idea. And from there, of course: the fears of its loss, distortion, or abstract gain, which causes so much anxiety as we are looking at necessary transitions. All of these subjects are present in different ways in the works of the artists we invited for the biennial. Whether they interrogate our sexuality like Julie Bena's work, or the current economy and language surrounding our reproduction (Anne Le Troter), or our value systems in terms of maintenance and labor (Mierle Laderman Ukeles), all of the artists we invited are somehow practicing noncompliance, improvising new visions or intersectional outlooks that are shaping new, transient values. In many ways, they are asking how to live through transformative or fugitive trajectories.
IZ: Can you expand on the concept of "domestication" you bring into play?
CK: The concept of "generalized domestication," to think through all of this, was like an epiphany for us. It put words to something that we were trying to tackle intuitively. This concept has been developed by Ghassan Hage, a Lebanese Australian scholar, in his recent book Is Racism an Environmental Threat?—domestication being, according to him, by no means the only human way of ecologizing, of making ourselves at home in the world. Ghassan Hage argues (and let's quote him since his words will be more precise than our paraphrases) "that the classifications and the practices that constitute colonial racism and the practices that have generated the destruction of the natural environment are mutually self-reinforcing because they share a common root: they have a common mode of existence—a manner in which we humans are inserted, and deploy ourselves, in the world—that works as their generative principle." This is what he refers to as "generalized domestication": a way to inhabit the social and natural world where extraction seems to be the only way to survive and create value. Ghassan Hage speaks about waste management also, and the way in which the vocabulary used to speak about refugees is comparable to the one used to speak about nonrecyclable waste. He speaks about basic fears and Islamophobia as a sort of "becoming-wolf" of the Muslim other. In our opinion, the artists we gathered for this biennial were all, in their own way, operating spaces of aperture outside of this core principle of our capitalist modernity, which continues to be driven by a patriarchal, racist, and speciesist urge to colonize the world.