EXHIBITIONS
Charles Atlas & Mika Tajima: The Pedestrians at South London Gallery, London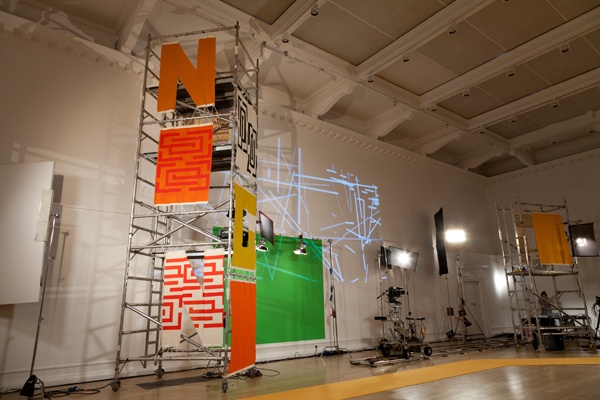 The South London Gallery presents a new collaborative project by New York-based artists Charles Atlas and Mika Tajima. This live art presentation – curated by Andrew Bonacina and Anne-Sophie Dinant –  transforms the SLG's main gallery space into a hybrid installation/film set to create a dynamic space for live performance, music, video and sculpture.

A walkway cuts through the space becoming at once arcade, exhibition, passage, runway and stage. Along the path are various objects and tableaux: new scaffold sculptures and a selection of object arrangements that have come to be associated with Tajima and New Humans installations and performances include cinema flats, mirrors, palettes of soft drinks, a junkyard car and a treadmill.
Structured around the theme of walking, the installation operates as a fully functioning film set during which rehearsals also take place for a series of events by a range of performers.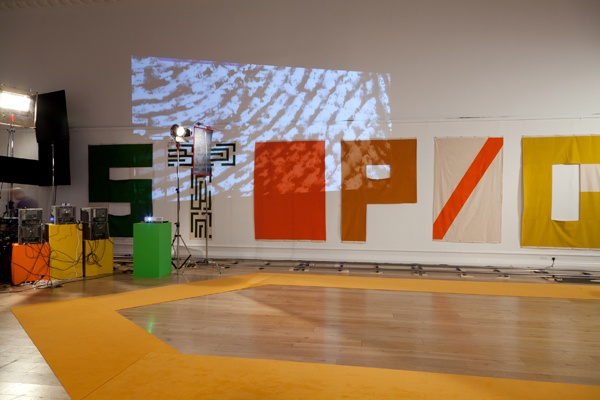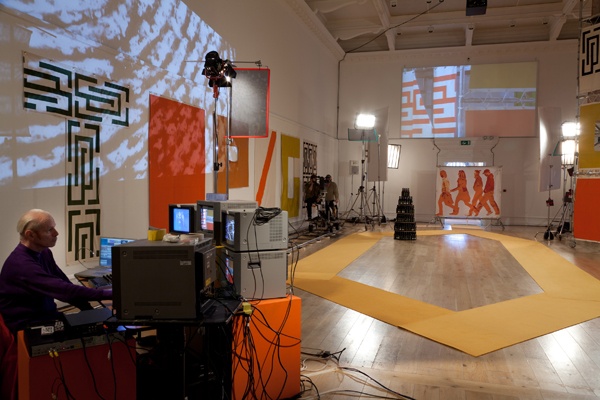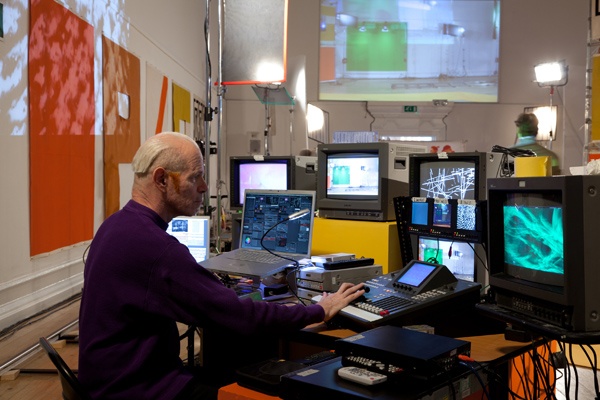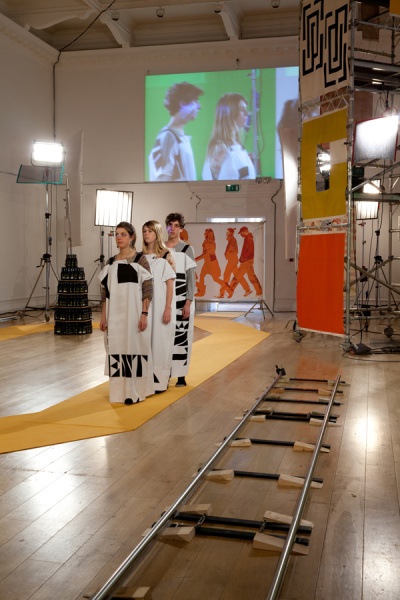 Charles Atlas, Mika Tajima and New Humans, The Pedestrians, 2011,
installation view South London Gallery. Photo: Mark Blower