EXHIBITIONS
Charlotte Posenenske "Charlotte Posenenske: Work in Progress" at Dia:Beacon, New York
Close
1
2
3
4
5
6
7
8
9
10
11
12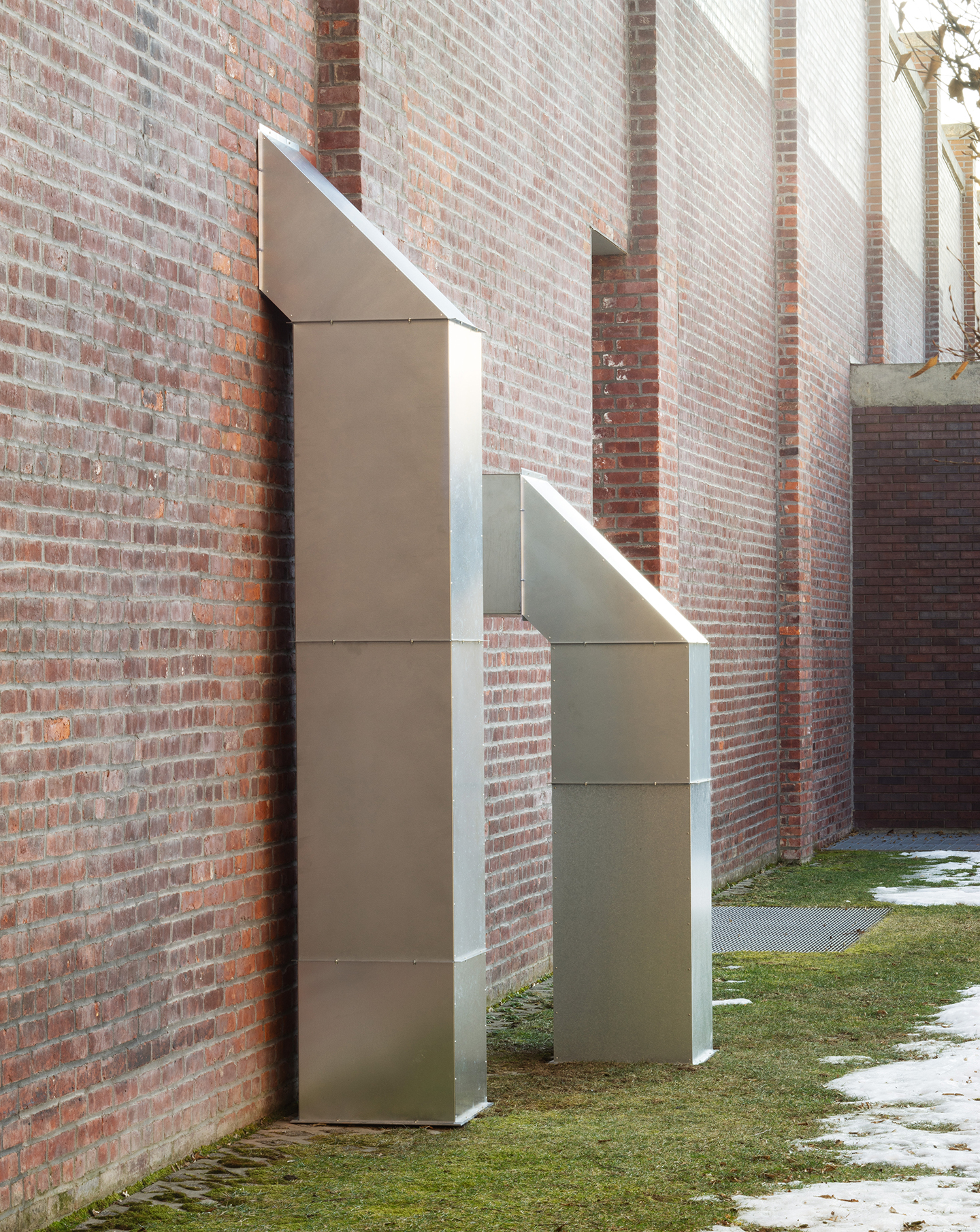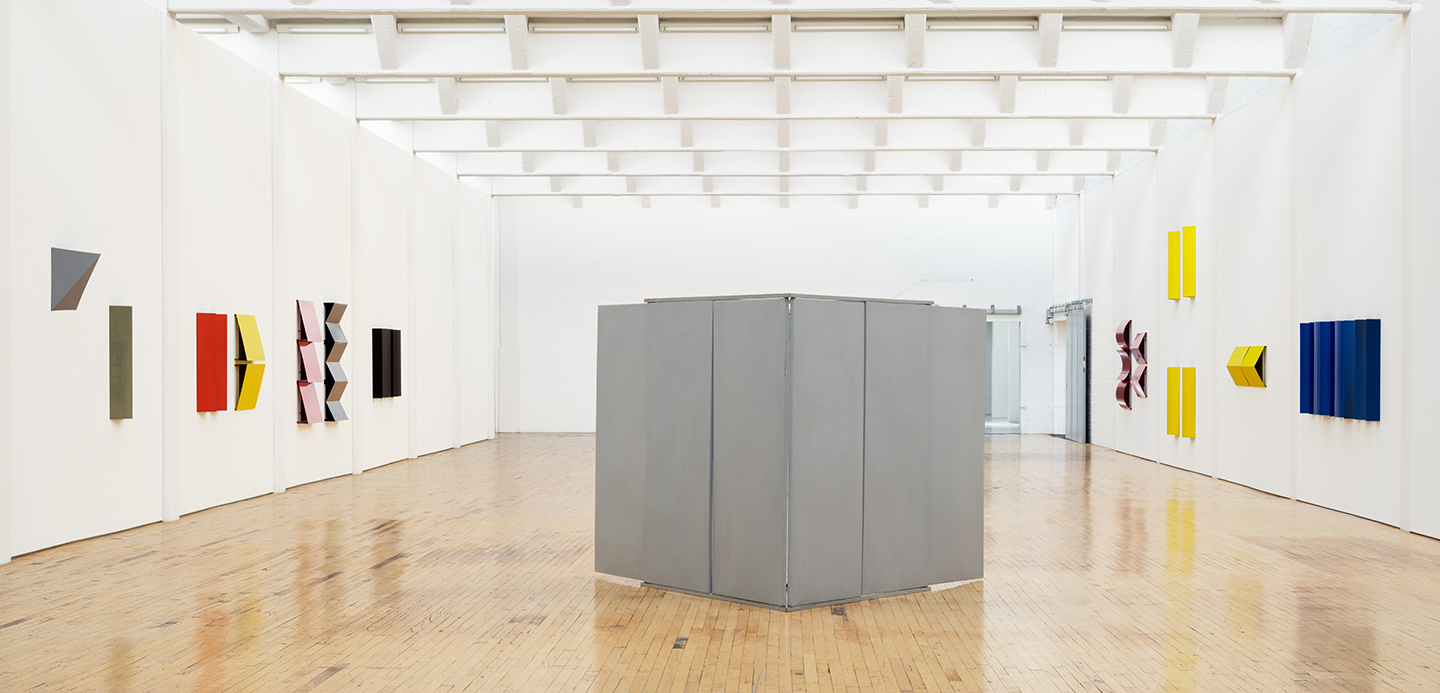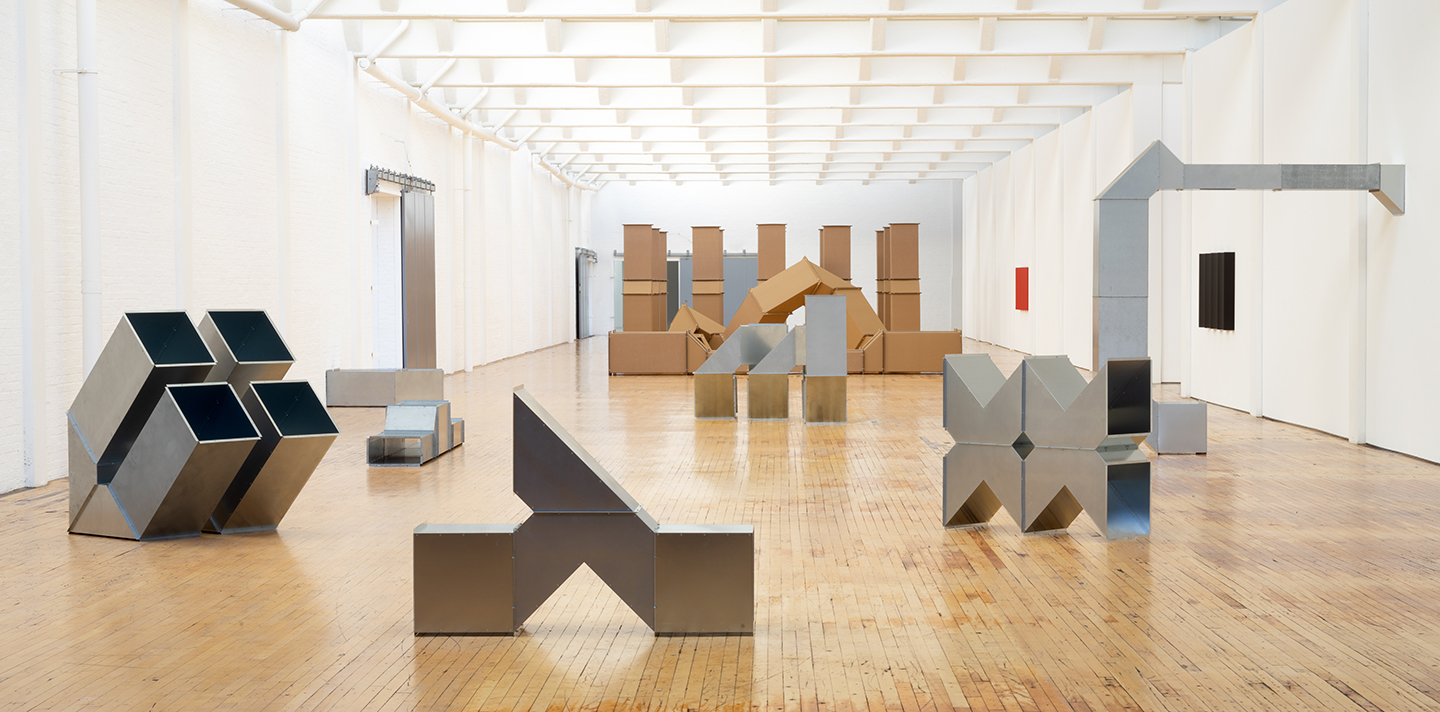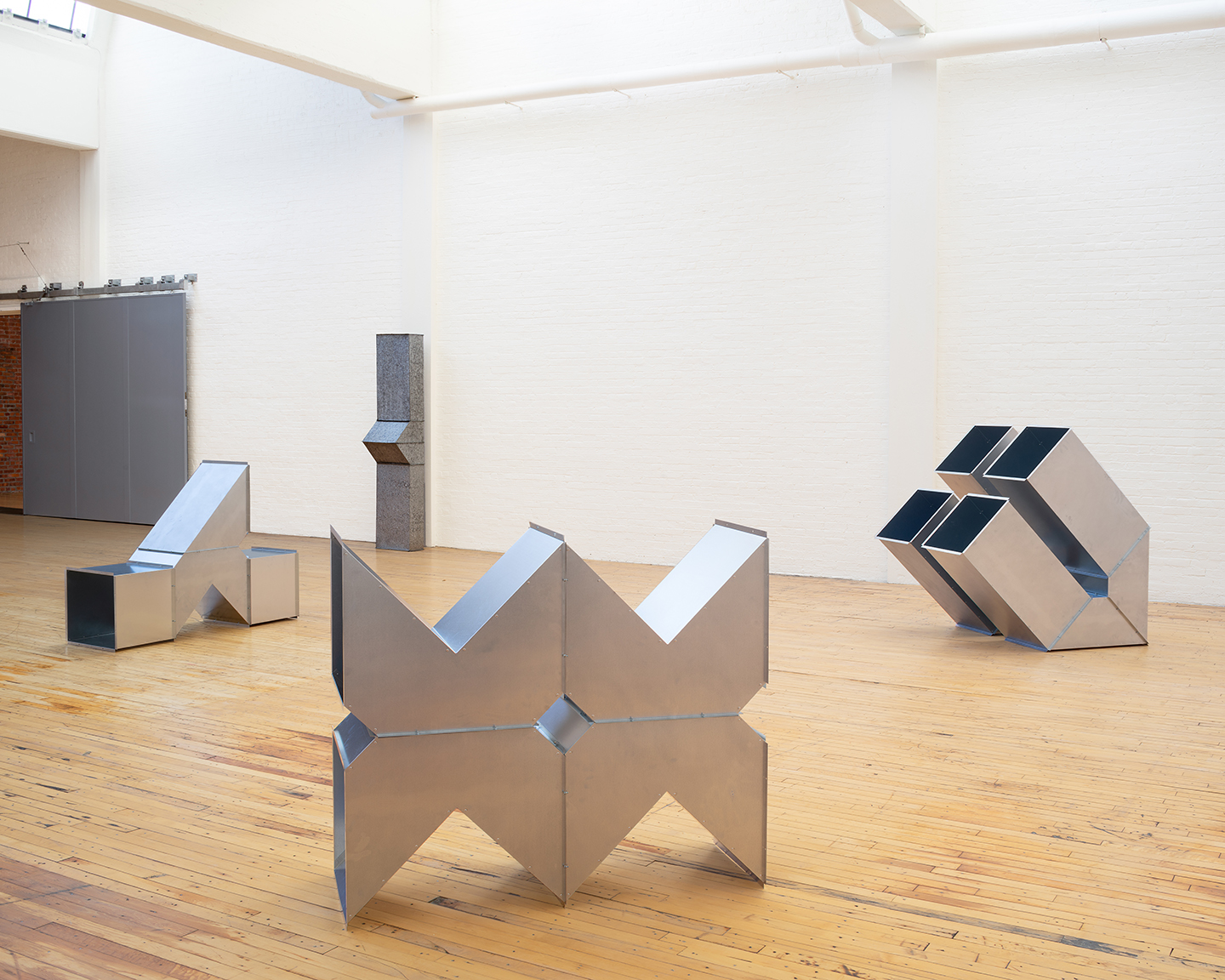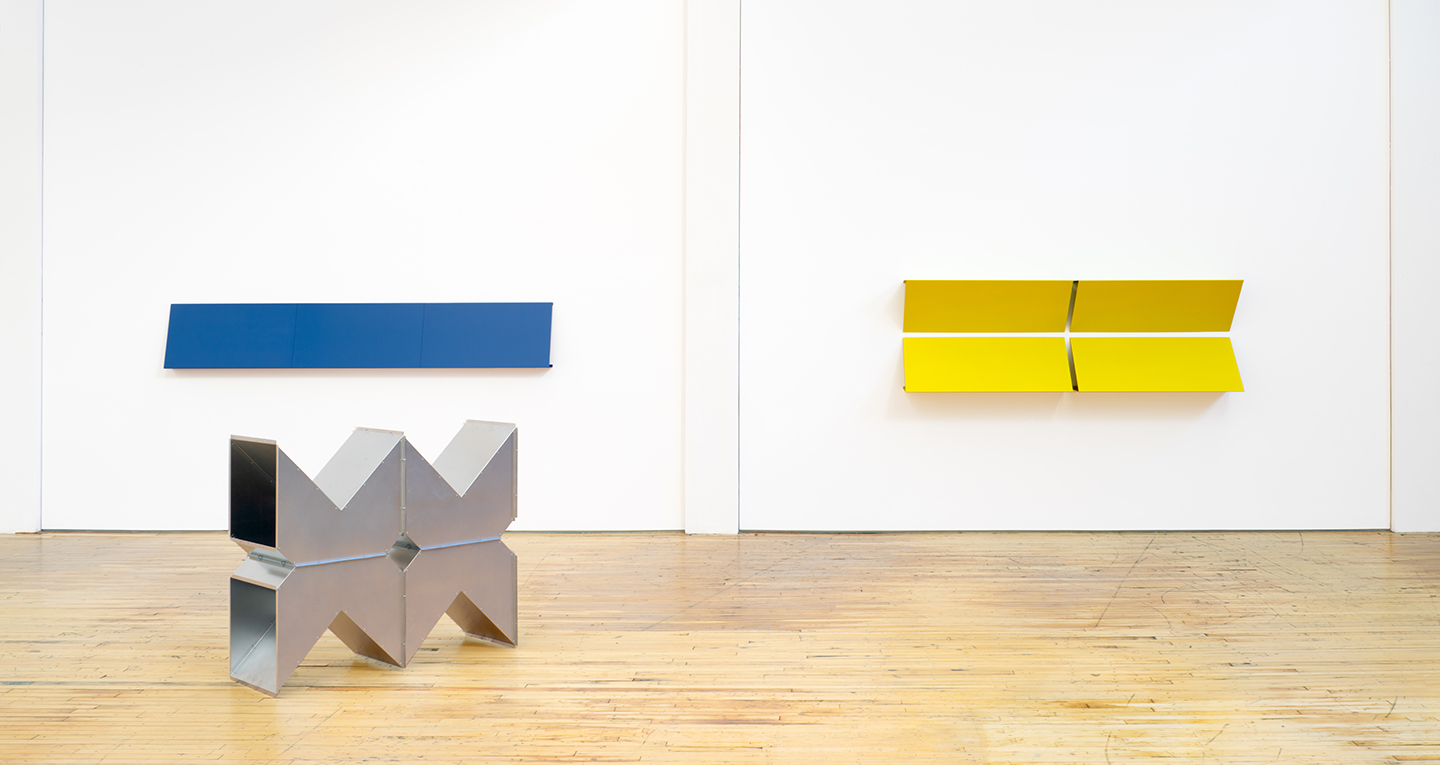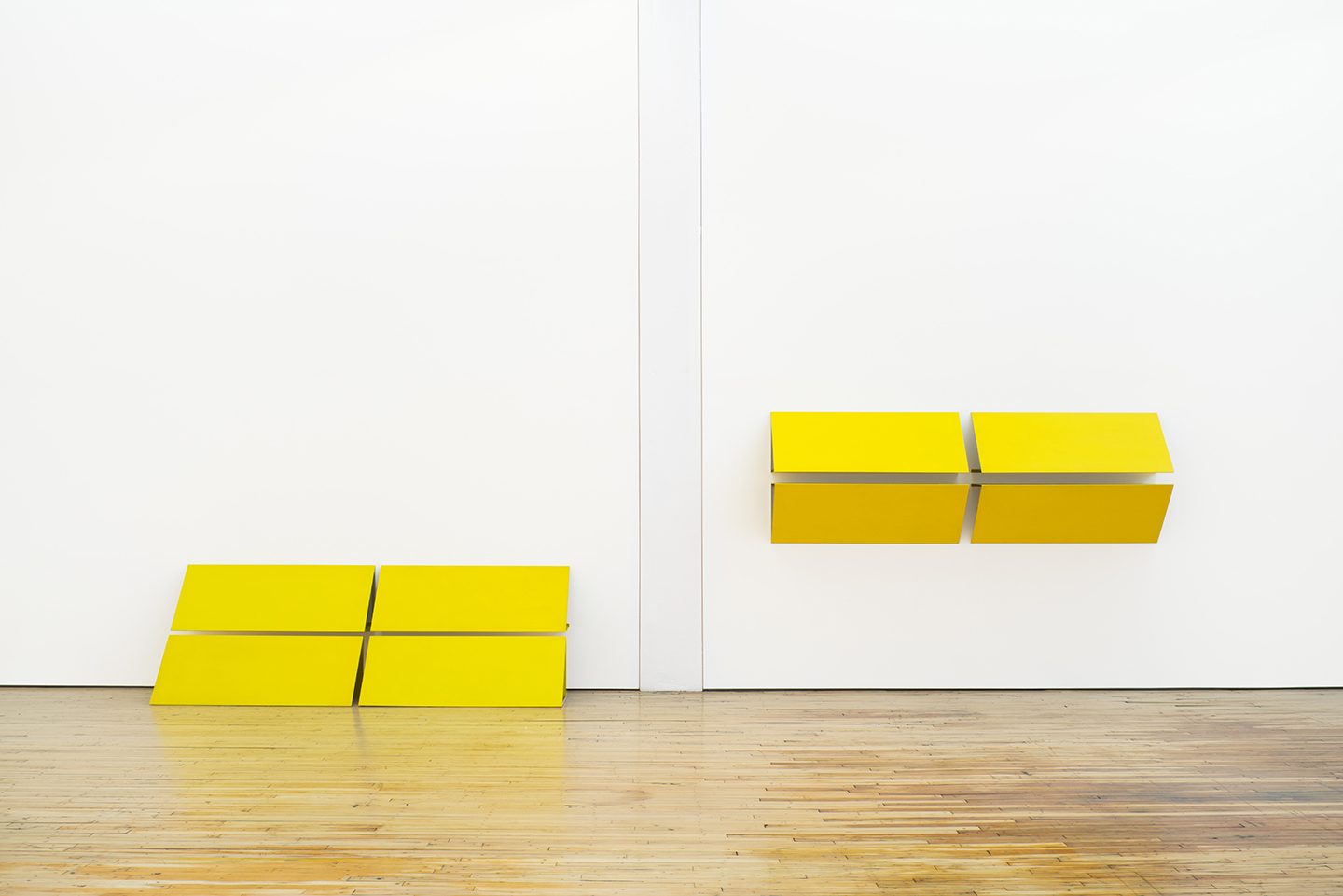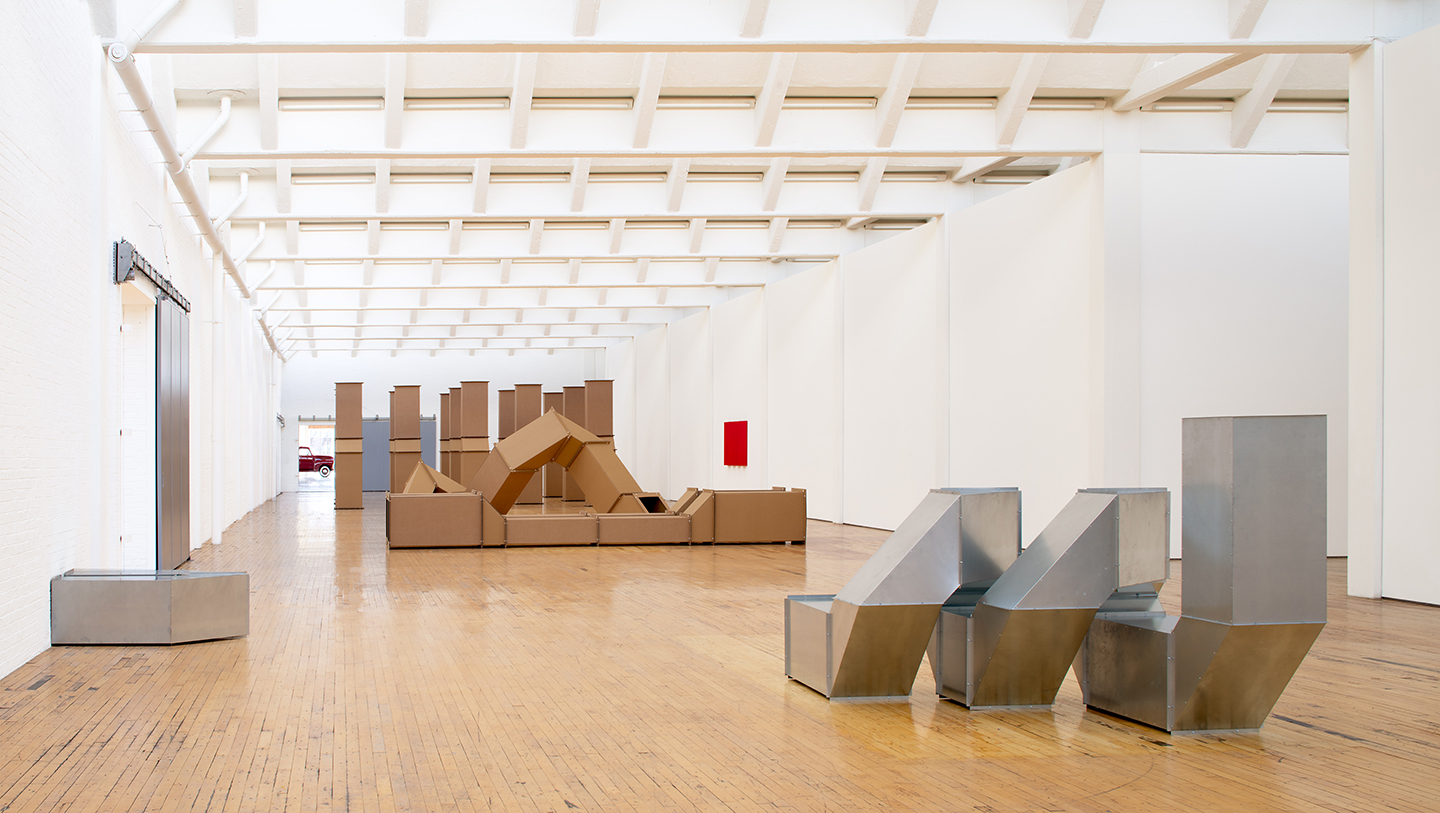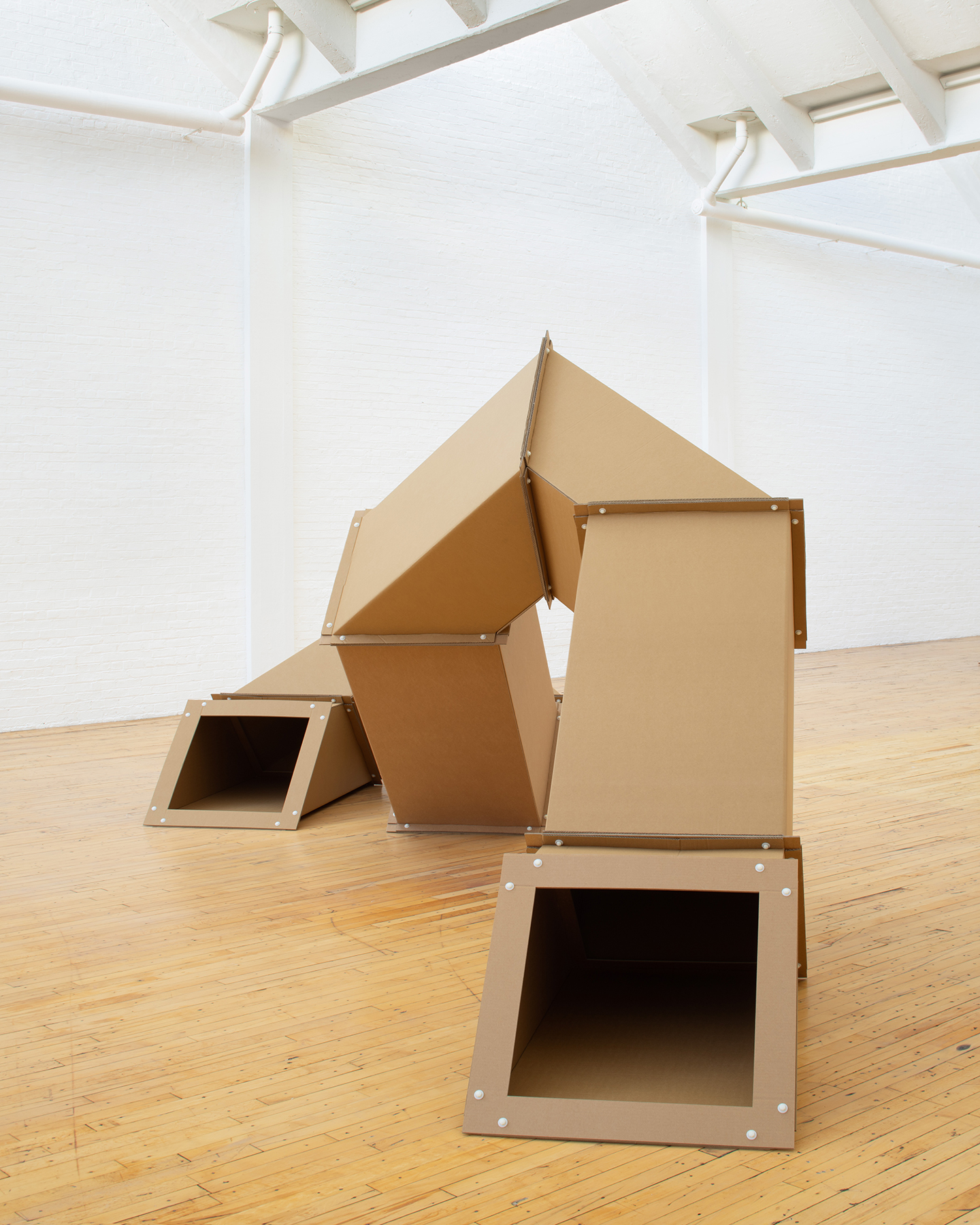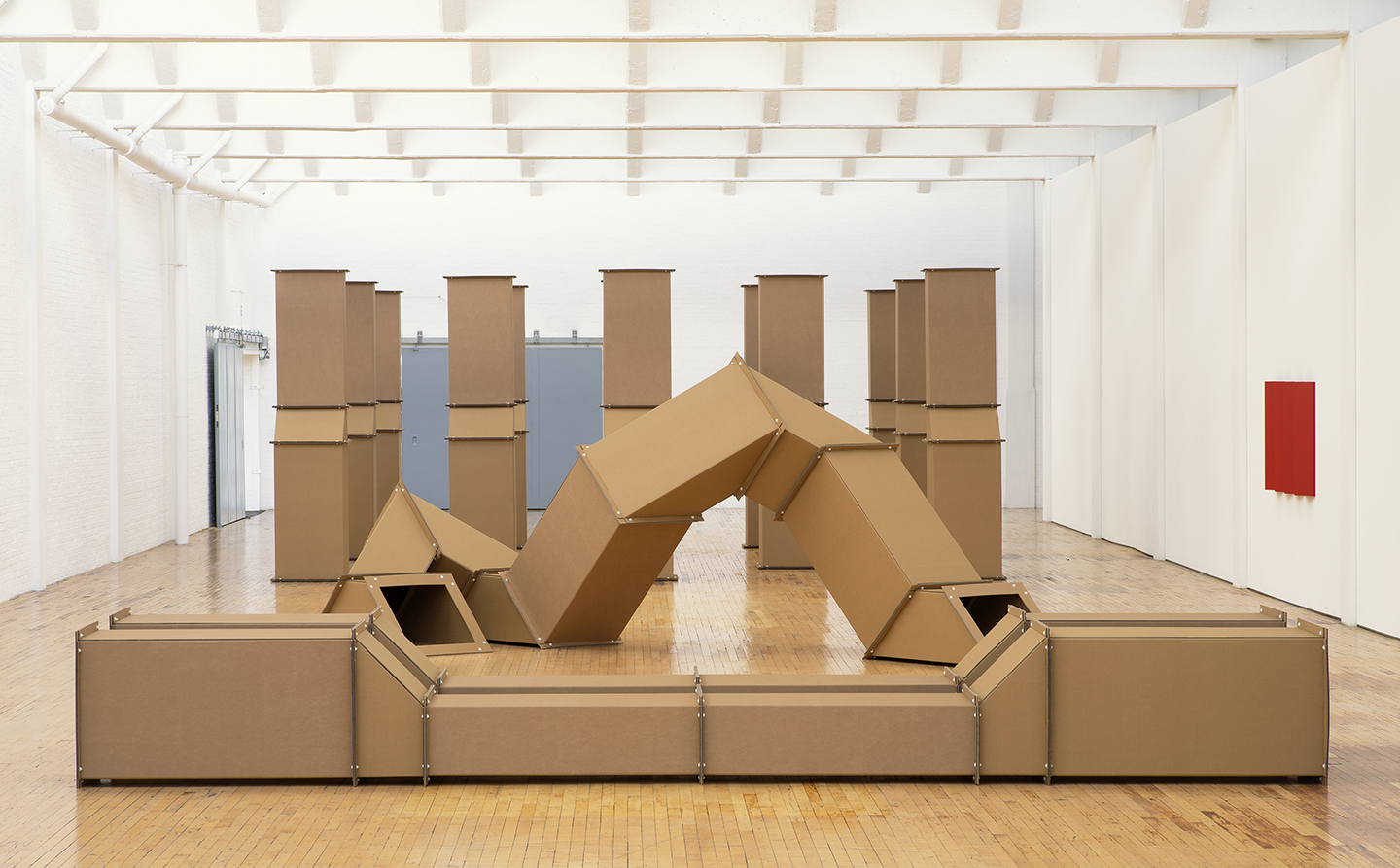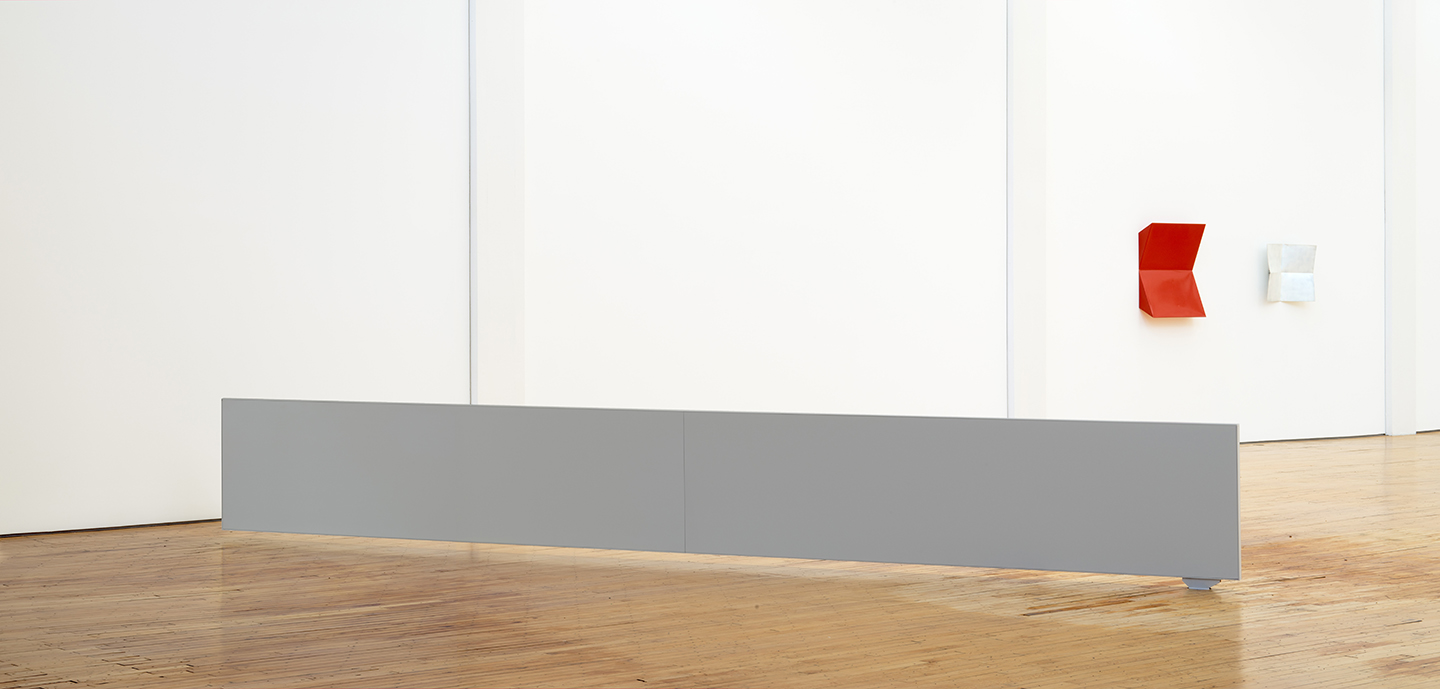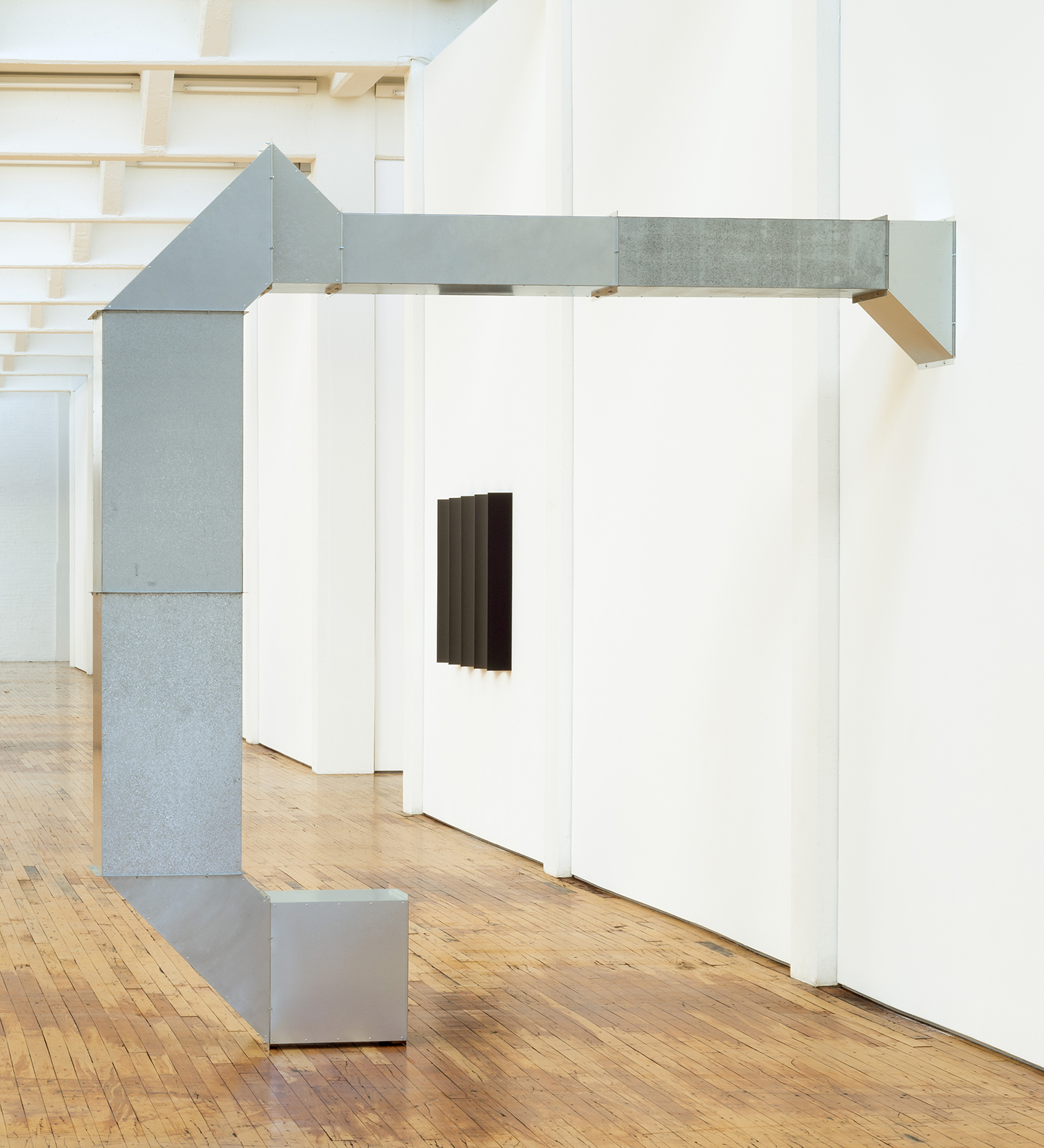 In the span of just over a year, between late 1966 and early 1968, the German artist Charlotte Posenenske conceived and exhibited six new sculptural series for the first time. These are Reliefs Serie A, B, and C (Reliefs Series A, B, and C), Vierkantrohre Serie D and DW (Square Tubes Series D and DW), and Drehflügel Serie E (Revolving Vanes Series E). Each body of work consists of multiple, carefully designed, mass-produced elements that are fabricated according to the artist's schematic drawings.1 Remarkable achievements of artistic and industrial productivity, the elements range in shape, size, and complexity but are unified by their geometric rigor and serial format. As the artist summarized: "The things I make are variable, as simple as possible, reproducible."2 Posenenske made these objects available to "consumers" (her term for those who interact with her work) at a relatively affordable price indexed to the cost of production. The modular sculptures—components of which can be combined or moved in various ways by consumers to make volumetric configurations—invite an aesthetic experience that is both visual and spatial. Establishing elementary systems of form that are activated by numerous participants, she offered a collective model of artistic authorship that unfolds across sites of production and presentation.
Following her art school training, Posenenske worked as a costume and set designer for regional theaters in Lübeck and Darmstadt between 1952 and 1955. This early exposure to the collaborative enactment of creative projects, as well as the transformative capacity of objects and environments to transcend the conditions of everyday life, if only fleetingly, was formative. The experience of theater demonstrated how works of art can create spaces of play.3 Though she quickly moved away from the concerns of the stage, questions of play—its form and social function—run through her artistic practice, informing her early experimental approach to mark making, her interest in the optical effects of color, and her interactive sculptures. When she introduced Series D to an audience for the first time, she released gamelike instructions for how to manipulate the elements and encouraged people to "Have Fun!" in the process.4
Charlotte Posenenske: Work in Progress traces the evolution of Posenenske's practice from her first drawings and paintings to her final sculptural projects. In doing so, it highlights the artist's critical contributions to the development of serial, site-specific, and participatory practices. Posenenske exhibited widely during the years that she was active as an artist, alongside peers such as Carl Andre, Hanne Darboven, Donald Judd, and Sol LeWitt, with whom she shared a concern for seriality as a formal and structural device. However, her work is distinguished by its radically open-ended nature. Embracing reductive geometry, repetition, and industrial fabrication, Posenenske developed a form of mass-produced Minimalism that pointedly addressed the pressing socioeconomic concerns of the decade by circumventing the art market and rejecting established formal and cultural hierarchies. She used permutation and contingency as playful conceptual devices to oppose compositional hierarchy and invite the collaborative engagement of the public in the continual reconfiguration of her variable sculptures. In keeping with this aspect of the artist's practice, the arrangement of Series D elements changes twice over the course of this exhibition.
Her commitment to exploring the conditions of the lived environment propelled her decision to leave the visual arts, which she announced in the politically and socially tumultuous month of May 1968. Repositioning the concerns of her object-based practice, she went on to pursue a degree in sociology with a focus on industrial labor in order to work as an advisor in support of unions. Nonetheless, at the end of her life, Posenenske authorized the continued fabrication of her serial art, thus ensuring the works' renewed availability.

The artist's subversive stance toward the art market—her decision not to limit an edition of each work and thus create rarefied objects—was equally reflected in her commitment to a decentralized notion of authorship. Rather than associating it with a singular, autonomous subject, she perceived authorship as something constituted by her own schematic work, the manufacturing process, and the consumer's assembly or manipulation. In excising industrial objects from the concerns of the market economy and transforming them into things that take shape according to the creative whims of others, Posenenske conceived of an emancipatory model of work as play.
1. The only exception to this rule is Series A, which Posenenske fabricated in an edition of nineteen.
2. Charlotte Posenenske, untitled statement [Offenbach, February 11, 1968], Art International 5 (May 1968), p. 50.
3. Renate Wiehager discusses the importance of theater to the artist's work in "Provoking Mind and Convention: On the Work of Charlotte Posenenske," in Charlotte Posenenske, 1930–1985, ed. Renate Wiehager (Ostfildern, Germany: Hatje Cantz Verlag, 2009), p. 14.
4. See the 1967 exhibition brochure for her show at Kleine Gallery in Schwenningen, Germany.
At Dia:Beacon, New York
Until 9 September 2019