ESSAYS TIDBITS
Space Is the Place: Chris Martin
Close
1
2
3
4
5
6
7
8
9
10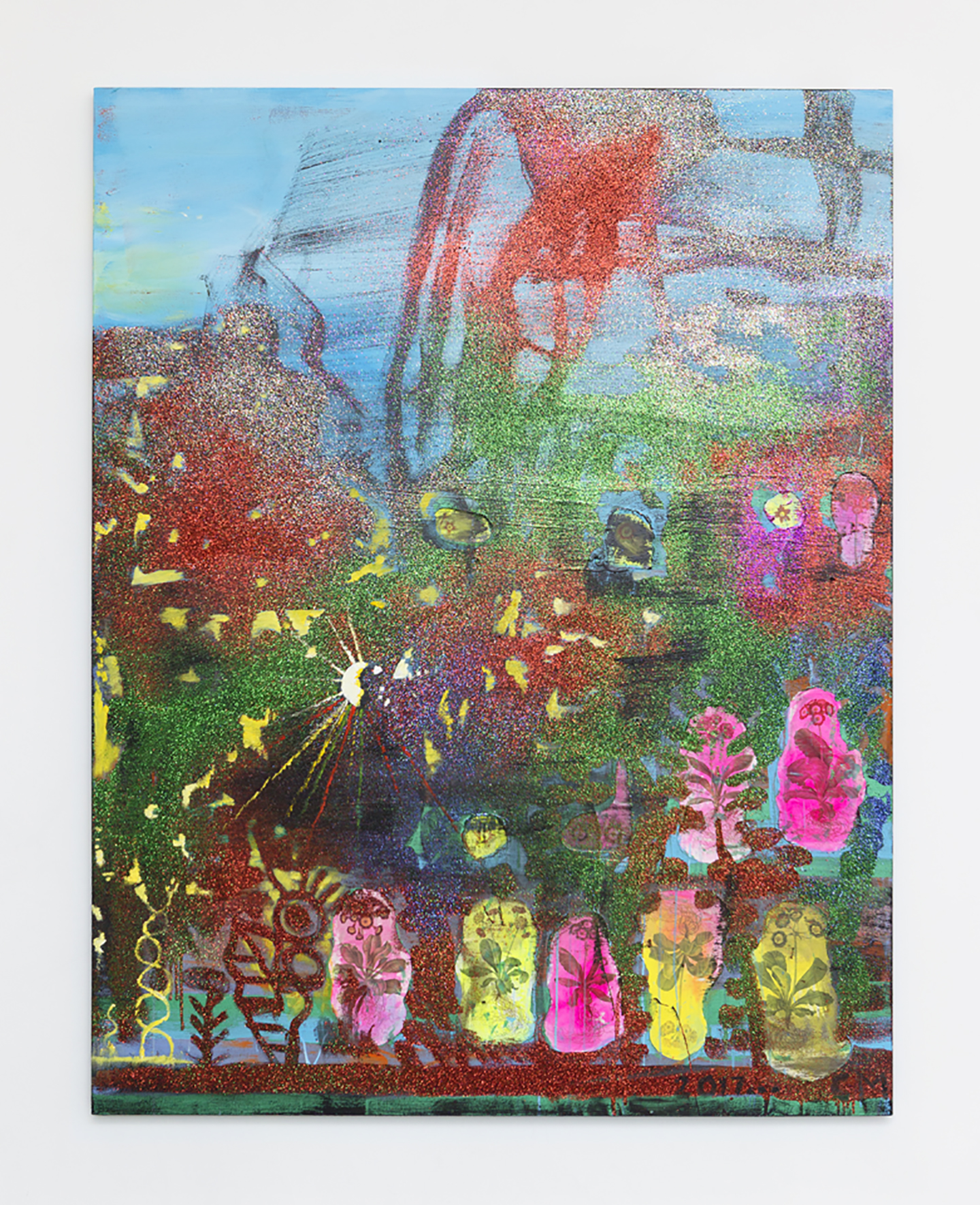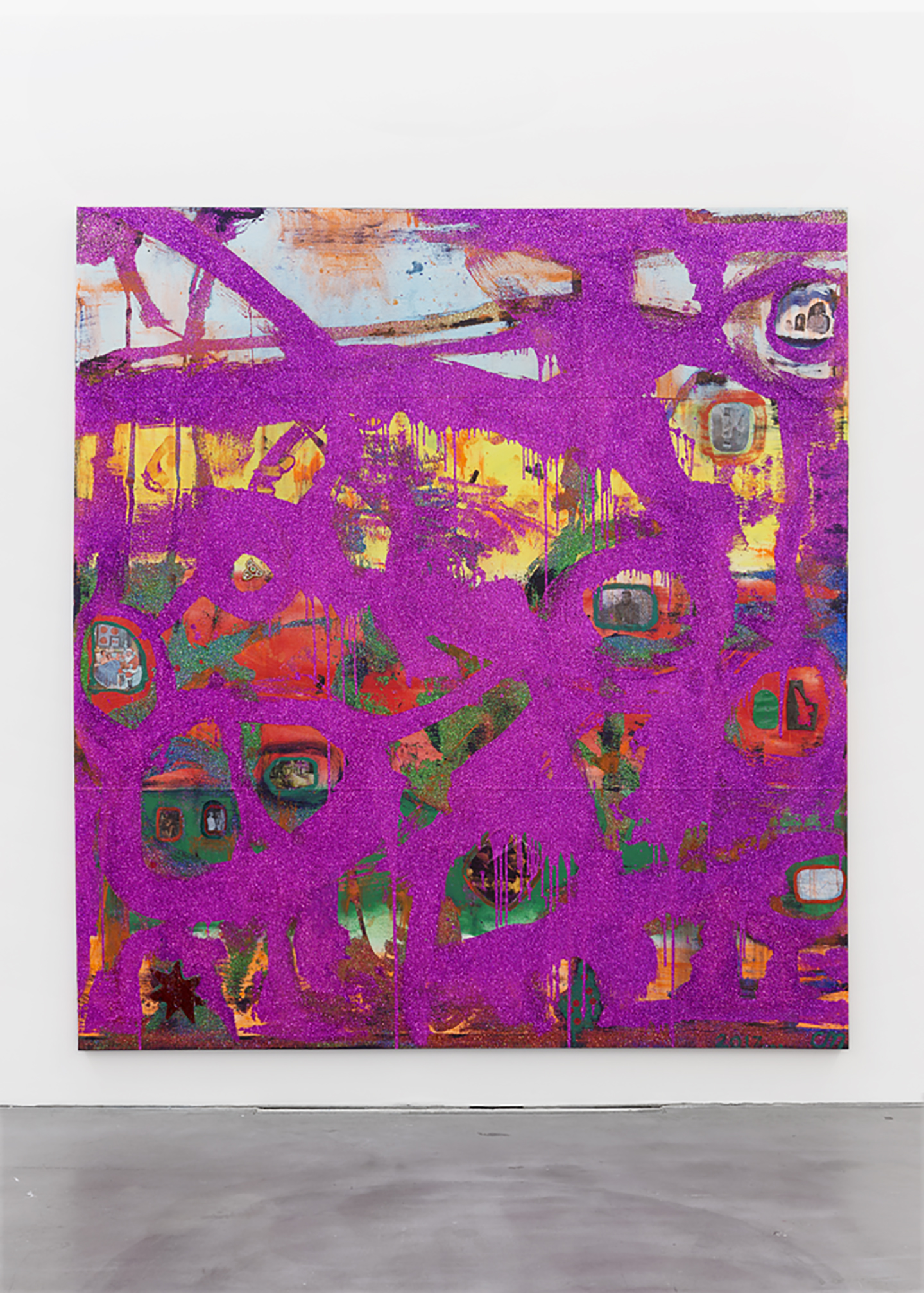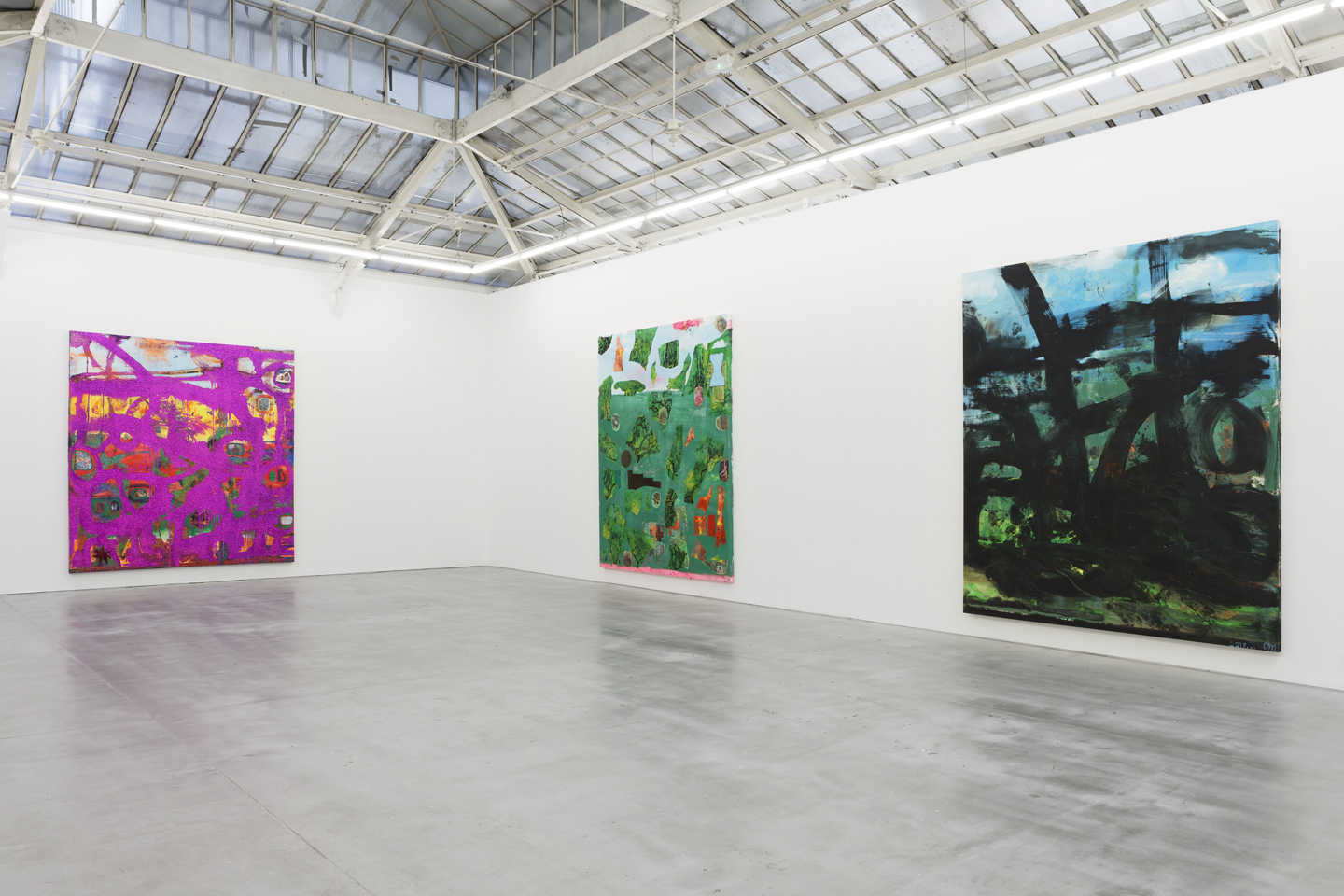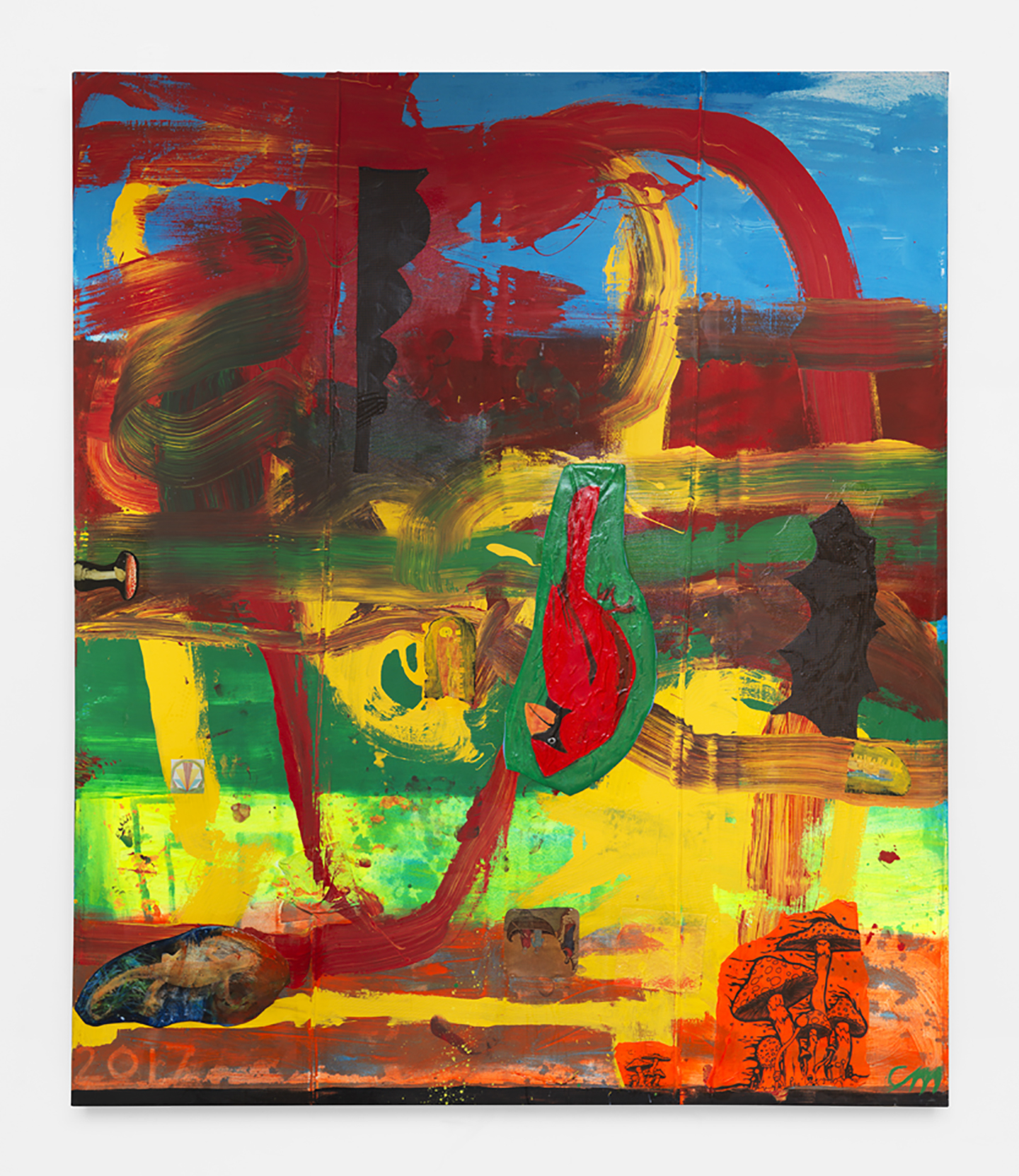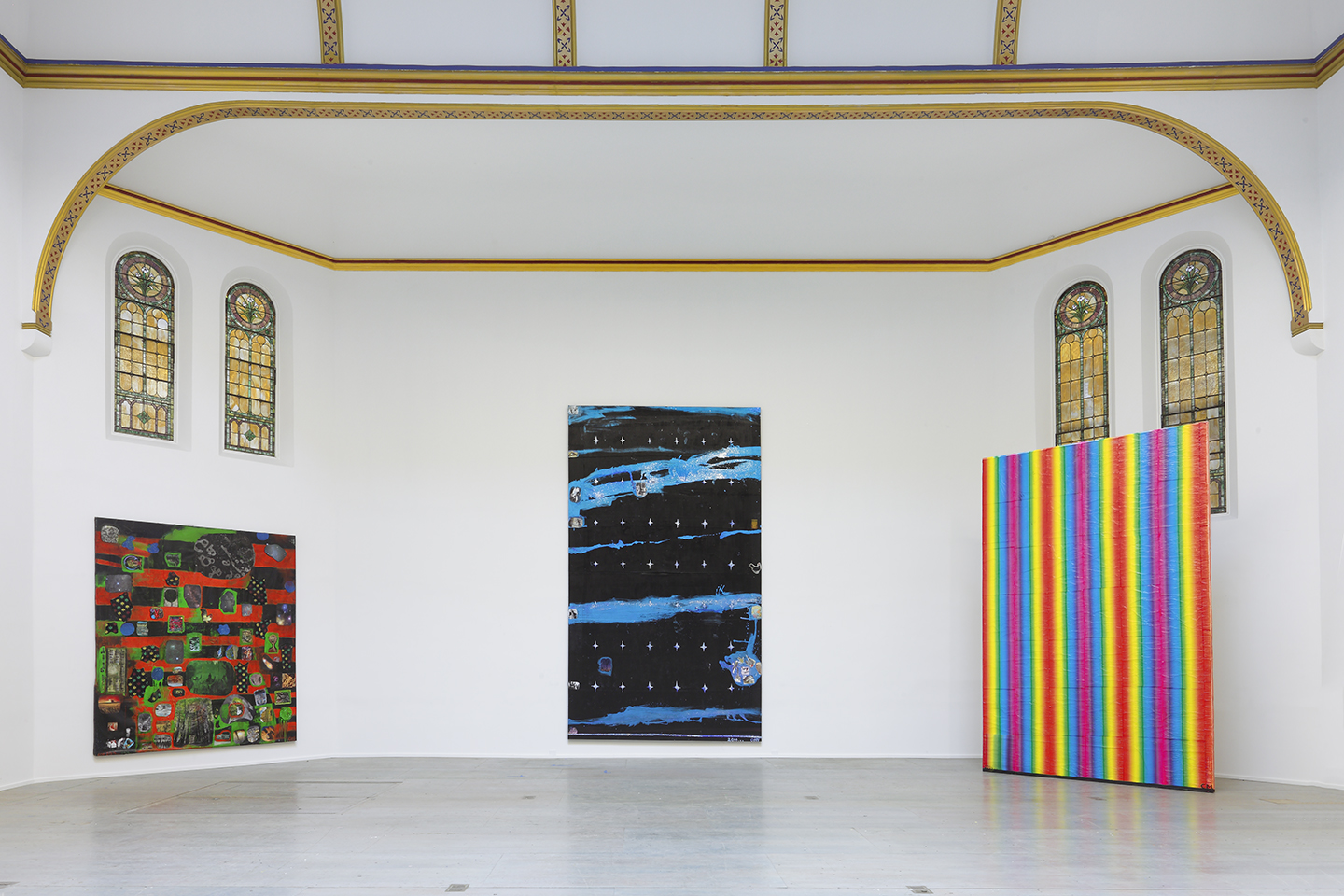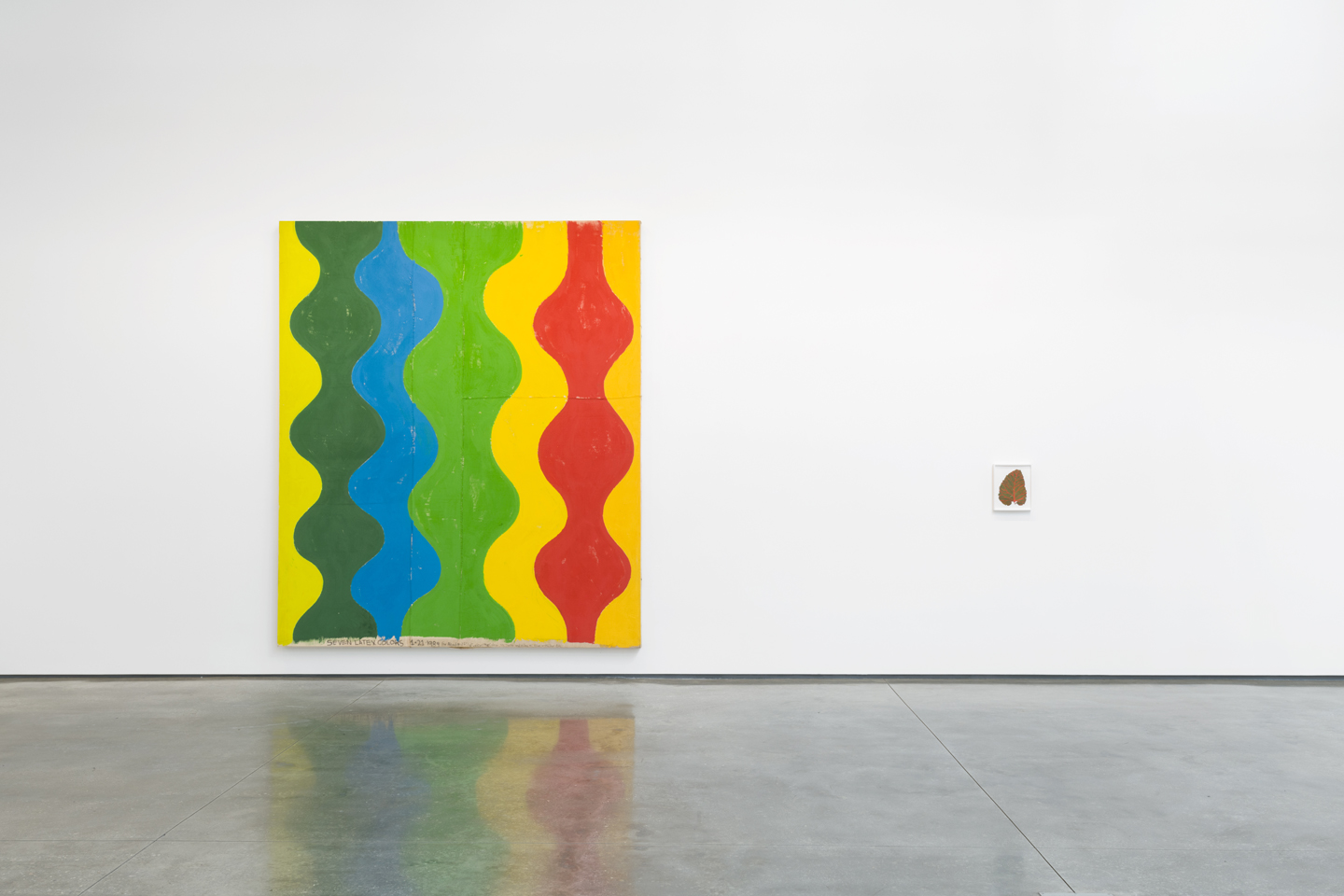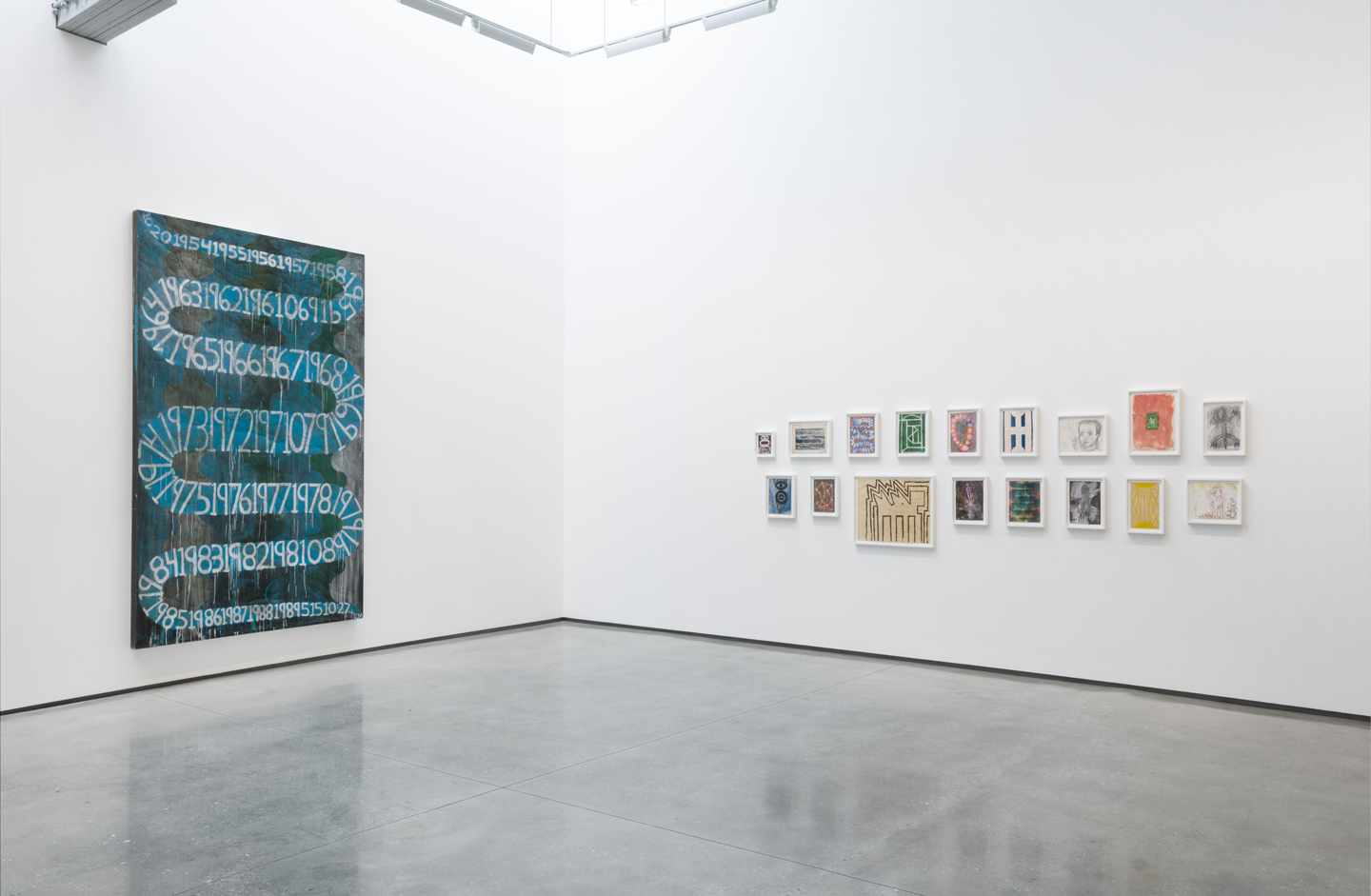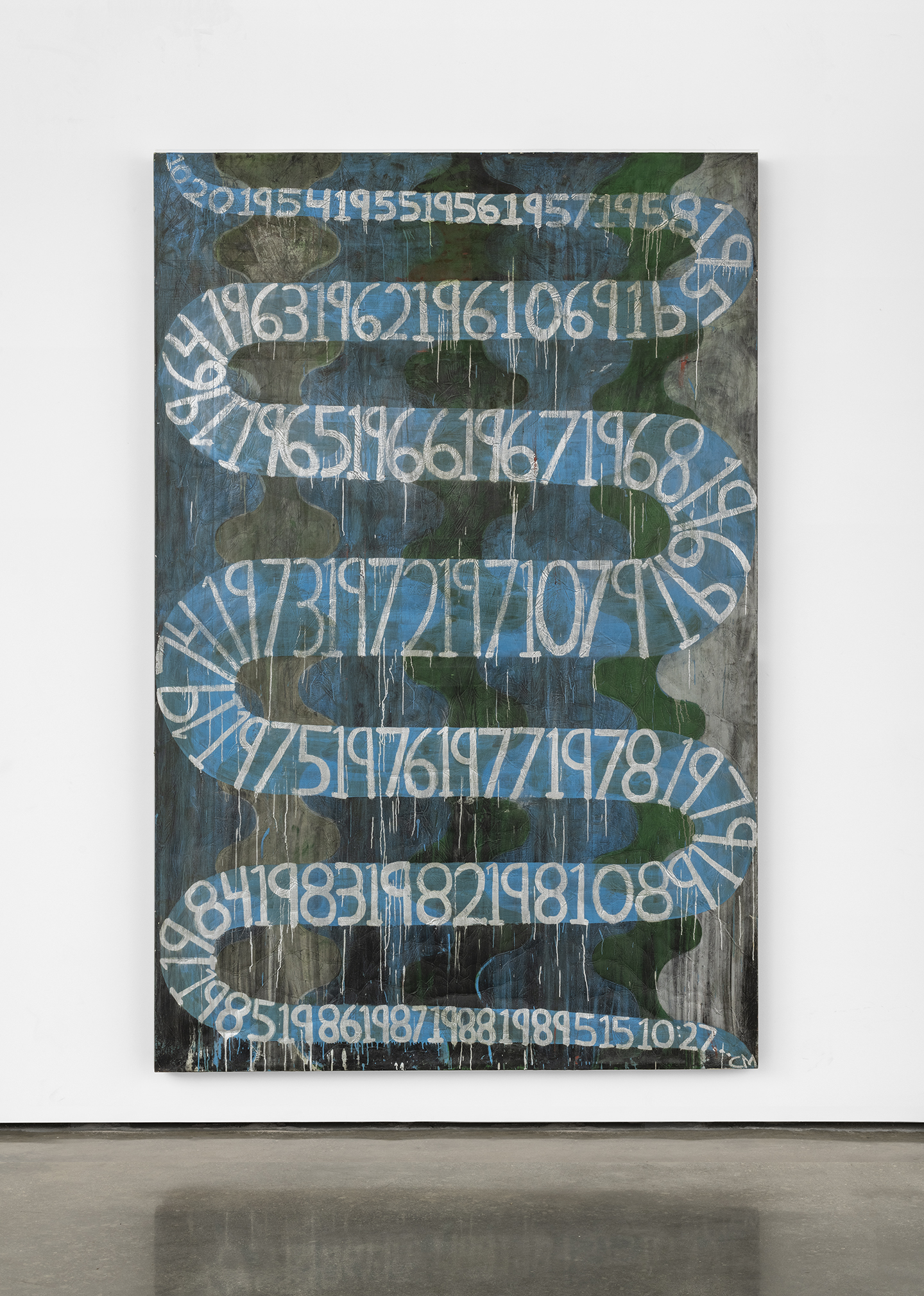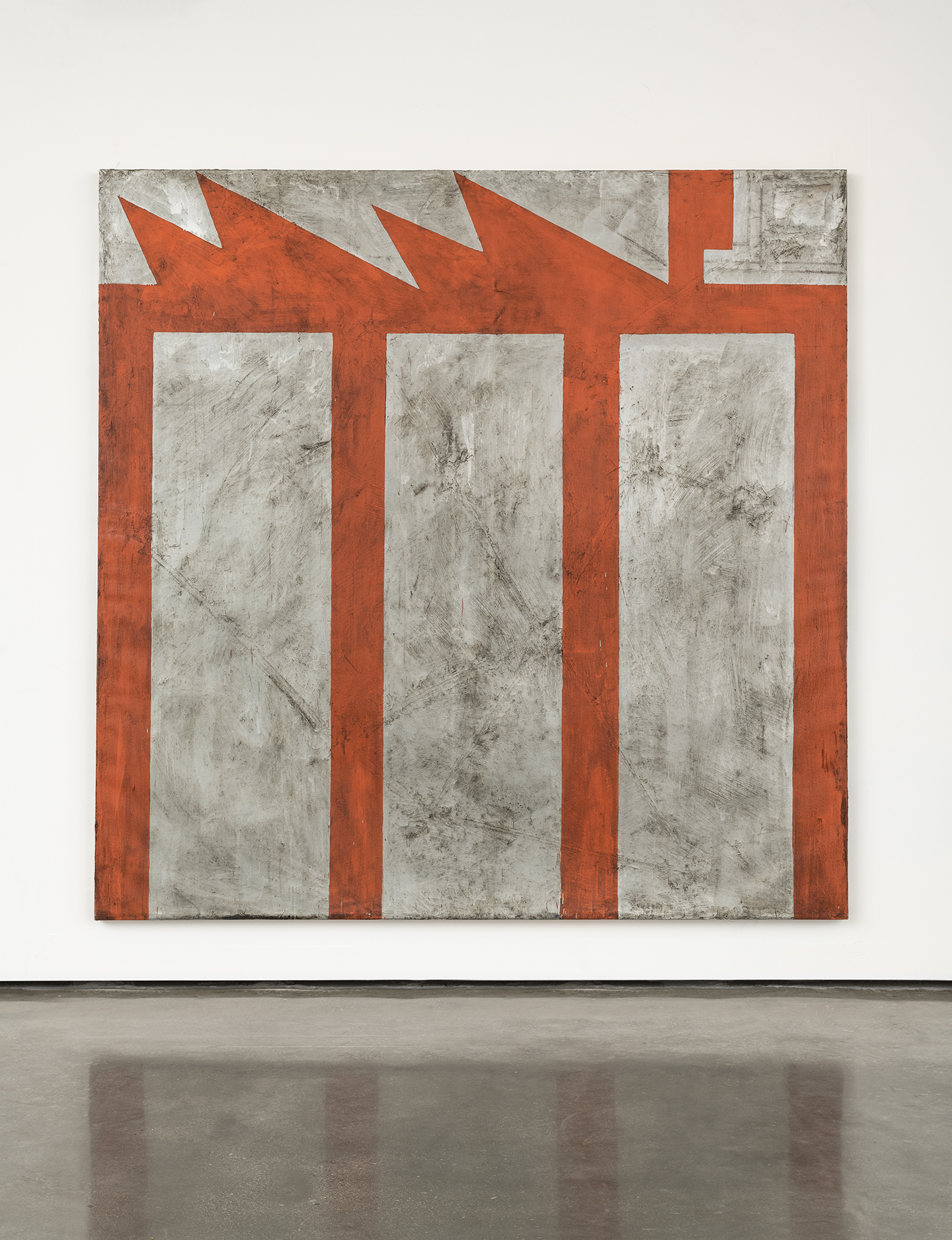 by Attilia Fattori Franchini 
Chris Martin paints to open up a space of possibility. Over his forty-year artistic career he has consistently pushed the boundaries of abstraction and the most sophisticated formalism and intuitive logics. His large-scale canvases reflect a nearly alchemical desire to experiment and a methodological mode of play in which painting becomes a ritualistic and sacred collective project. 

Upon seeing Chris Martin's paintings, I am reminded of Terence McKenna's alchemical investigations of psychedelia, or the wise advice of Carlos Castaneda's Don Juan. Interested in the idea of consciousness, McKenna, then a Berkeley student, wrote The Invisible Landscape (1975) to analyze the psychotropic experience from a holistic perspective, identifying it as tool to defy the body-mind dichotomy. Castaneda, under the "tutelage" of Don Juan in The Teachings of Don Juan (1968), takes readers down a formative path toward the acquisition of new forms of knowledge achieved through ritualistic encounters and ancient psychedelic plants. For both authors, alchemical processes of transformation—physical, material, or mental—are key to emancipation.
Spanning a four decades career, and featured in a current almost-retrospective titled The Eighties at David Kordansky Gallery, Los Angeles, Martin's research feels more actual than ever, if not necessary to counterbalance the weight of the current global and political crisis. Working in a variety of sizes and styles, often performatively and intuitively, Martin creates pictorial events suspended in time and space, possible gates to outer cosmic dimensions. Hilma af Klint's mental maps and universal representations come to mind, defined as they are by vivid colors and archetypal symbology supposedly created by the artist under the guidance of higher beings.
Speed and directness characterize Martin's almost ritualistic painterly process, in which the artist applies his entire body to creation. It is not uncommon to find traces of his footsteps or other tactile imprints on the canvases. The works tend to be large, inspired by the intensity of such German postwar painters as Georg Baselitz, Sigmar Polke, and Dieter Roth. They confront the human scale and convey a sense of simultaneous loss and possibility. Specific motives, colors, and approaches to brushwork repeat across a number of works, distinguishing the artist's vocabulary. Glued-on photos or newspaper clippings depict anonymous figures, planets, animals, alchemical masters, and musicians, as in Swamp Music (2016), such that "the actual" connects the viewer to a more carnal present. References to recreational drug culture also abound, as do Bob Marley's image, psychotic mushrooms (as in Commander Salamander [2017]), and Rastafarian colors (as in Golden Age [2018]). A large number "420" is inscribed on the surface of Four Twenty (2012-2013). These elements are never decorative, but rather allude to the human search for spirituality. The layered visual information is diverse, encompassing historical and pop references, which collide with the painterly gestures into a complex and rich landscape. The paintings transmit an awareness of their art-historical deconstruction into brushstrokes and symbols. Martin's expanded abstract approach employs color as a primal and autobiographical tool to induce distant memories and affective feelings, a return to primitive attitudes regarding the pure act of seeing.
As formulated by Wassily Kandinsky in Concerning the Spiritual in Art (1912), a specific choice of colors can produce a psychic effect on the viewer, since each color produces a corresponding spiritual vibration, unifying the soul with the body. Martin's ethos is informed in part by his interests in Beat literature, Buddhist meditation, psychedelia, and therapeutic modes of artistic expression, fused in the paintings as a multiplicity of opposing influences and strains of culture. The use of glitter as art material, for example, comes from the time in the 1990s and early 2000s when he worked as an art therapist with people afflicted with AIDS, addiction, and mental illness. The glitter—often mixed into collaged images or generously layered upon thick strata of paint, as in Space Is the Place (2014)—represents a strong belief in the healing power of the artistic experience, an aspiration toward magical transformation of material and/or its properties. Martin appreciates glitter for its simultaneous visual vigor and material poverty, realizing that it is more commonly used in decorative practices or crafts than fine art. The glitter signals the collapse of cultural references at play throughout his work. 
Chris Martin's work could resemble, to the unattentive eye, "outsider art" with a New Age twist, perhaps useful to illustrate mindfulness podcasts or aura readings. But the kitsch pop images and acid colors in his painting studies are an investigation of myth, spirituality, and memory, offering new perspectives on people and movements usually dismissed as signifiers of defeated ideologies. It's important not to read anything literally or to regard the paintings as codes or puzzles to be unlocked and solved. In the end, alchemy is a metaphorical and spiritual process, not a physical one. 
Chris Martin (b. 1954, Washington, D.C.) lives and works in New York. Solo exhibitions of his work have been presented at institutions worldwide, including Douglas Hyde Gallery, Dublin (2015); Rectangle, Brussels (2015); Kunsthalle Düsseldorf (2011); and the Corcoran Gallery of Art, Washington, D.C. (2011). His paintings are included in the permanent collections of the Albright-Knox Art Gallery, Buffalo, New York; Museum of Contemporary Art, Chicago; High Museum, Atlanta; Museum of Contemporary Art, Denver; Museum Boijmans Van Beunigen, Rotterdam; and the San Francisco Museum of Modern Art, among other museums. He is currently the subject of The Eighties, a solo exhibition at David Kordansky Gallery, Los Angeles.
Attilia Fattori Franchini is an independent curator and writer based in London and Milan and cofounder of the nonprofit platforms bubblebyte.org and Opening Times. Her practice explores the relationships between geography, economy, and networks, central and peripheral nodes of discourse, and digital technology and its impact on the body and identity, often unfolding as dialectics exercised through collaboration. She is currently the curator of BMW Open Work by Frieze; Curva Blu, a residency project in Favignana, Sicily; and the Emergent section of miart, Milan. Recent projects include the latest edition of the Termoli Art Prize, Italy; Could you visit me in dreams? as part of curated_by 2018, Vienna; Red Lake at Point Centre for Contemporary Art, Nicosia (2018); and ARS17+ at Kiasma, Helsinki (2017). 
Originally published on Mousse 67