REVIEWS
Setting the Stage: Christoph Meier
Close
1
2
3
4
5
6
7
8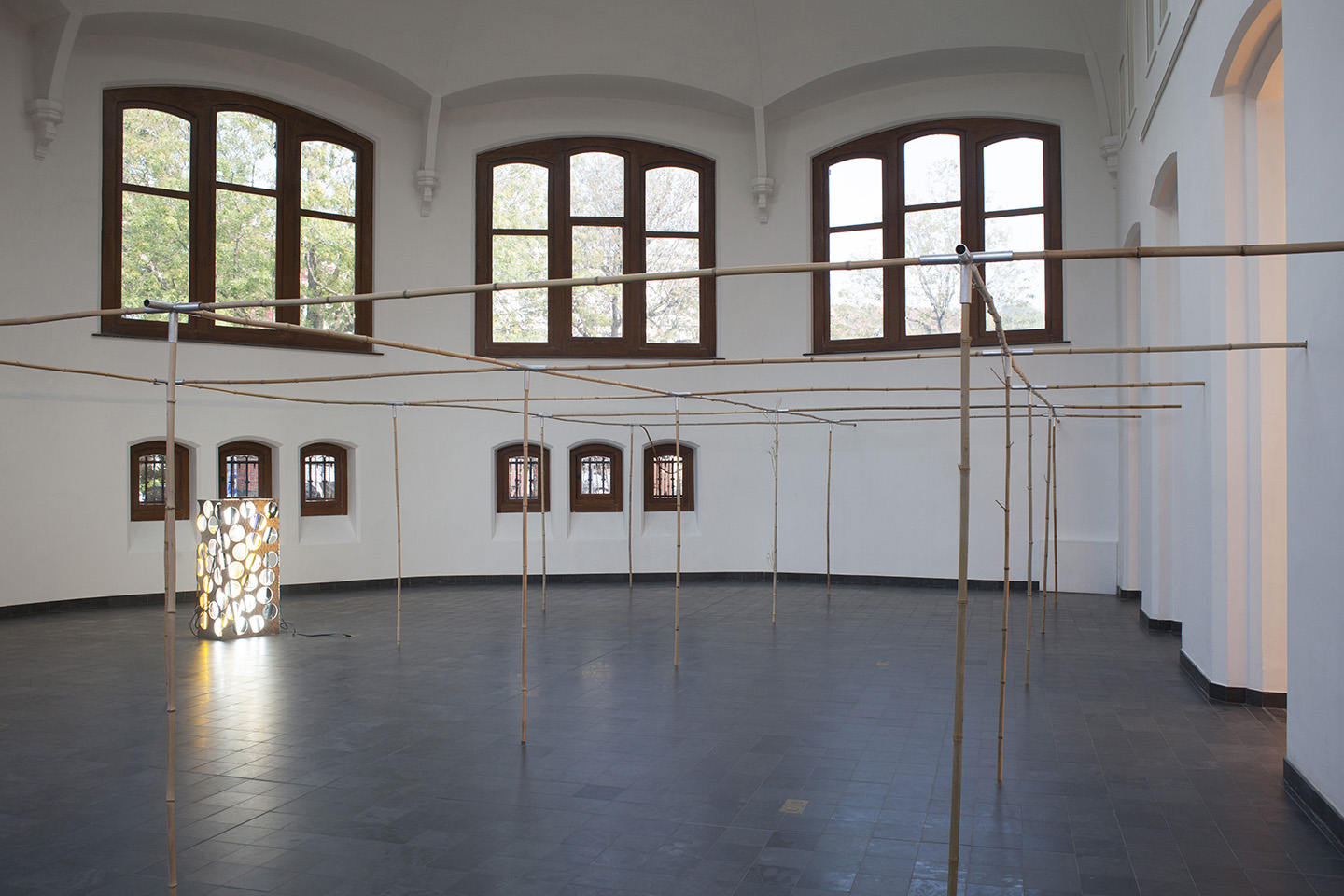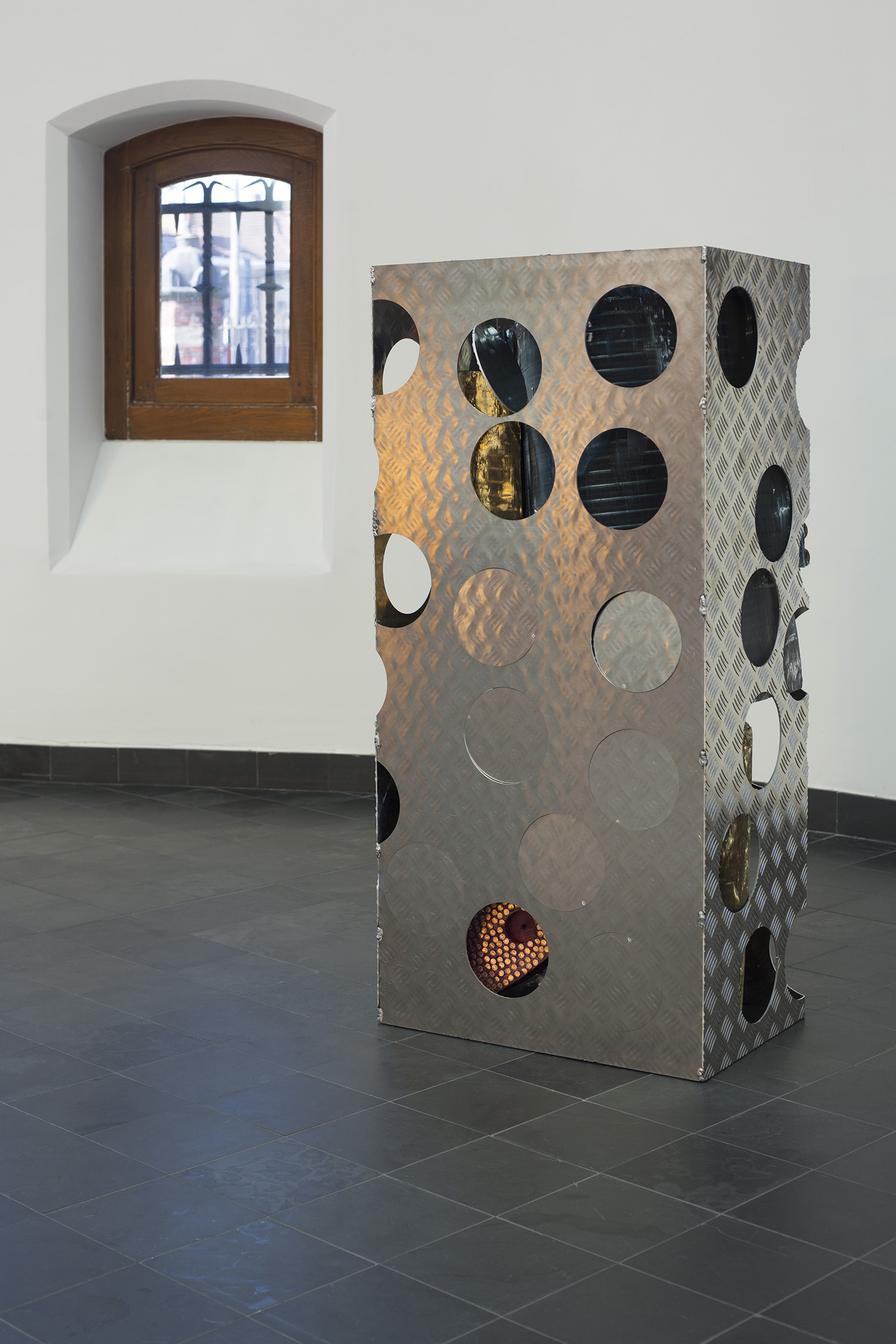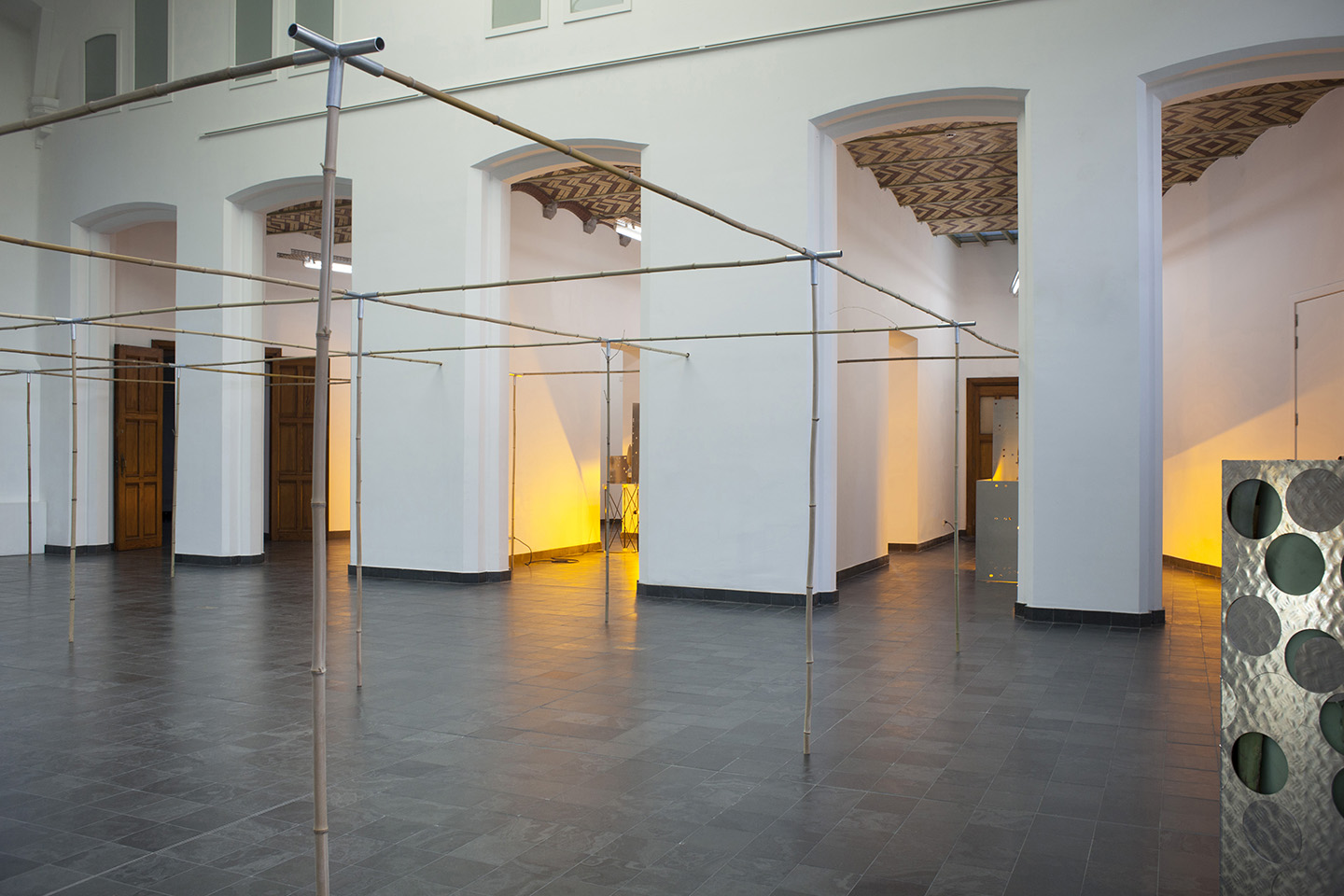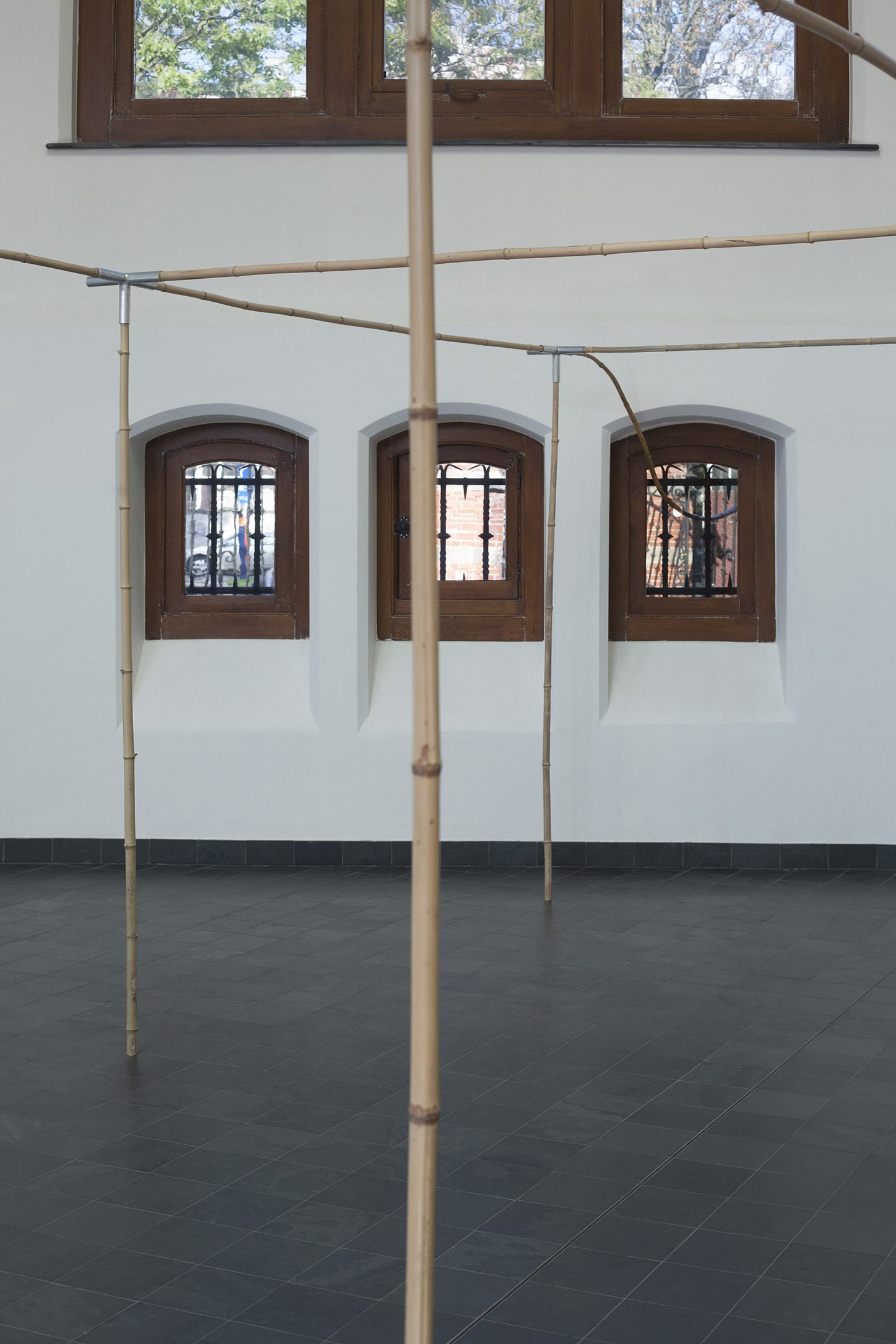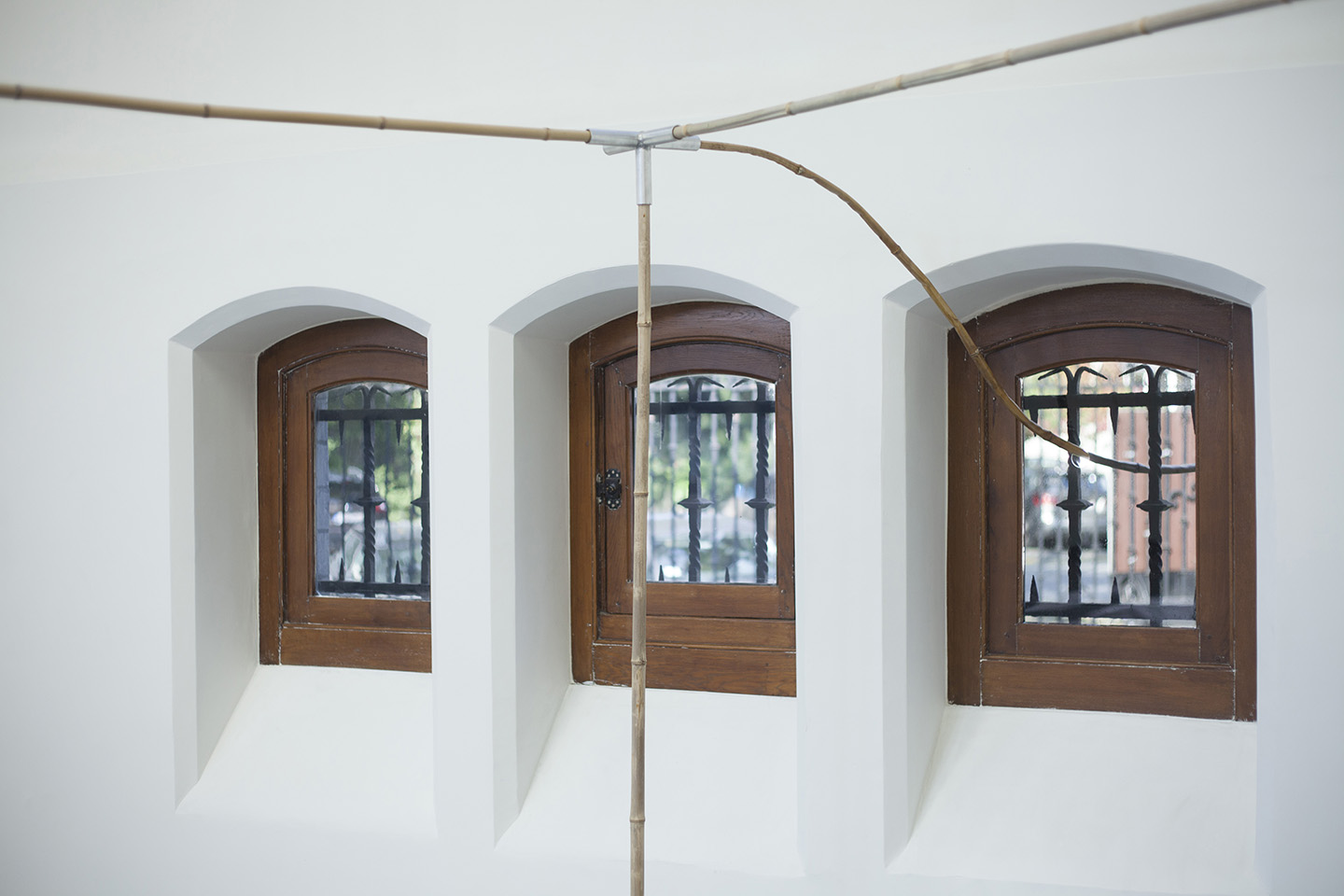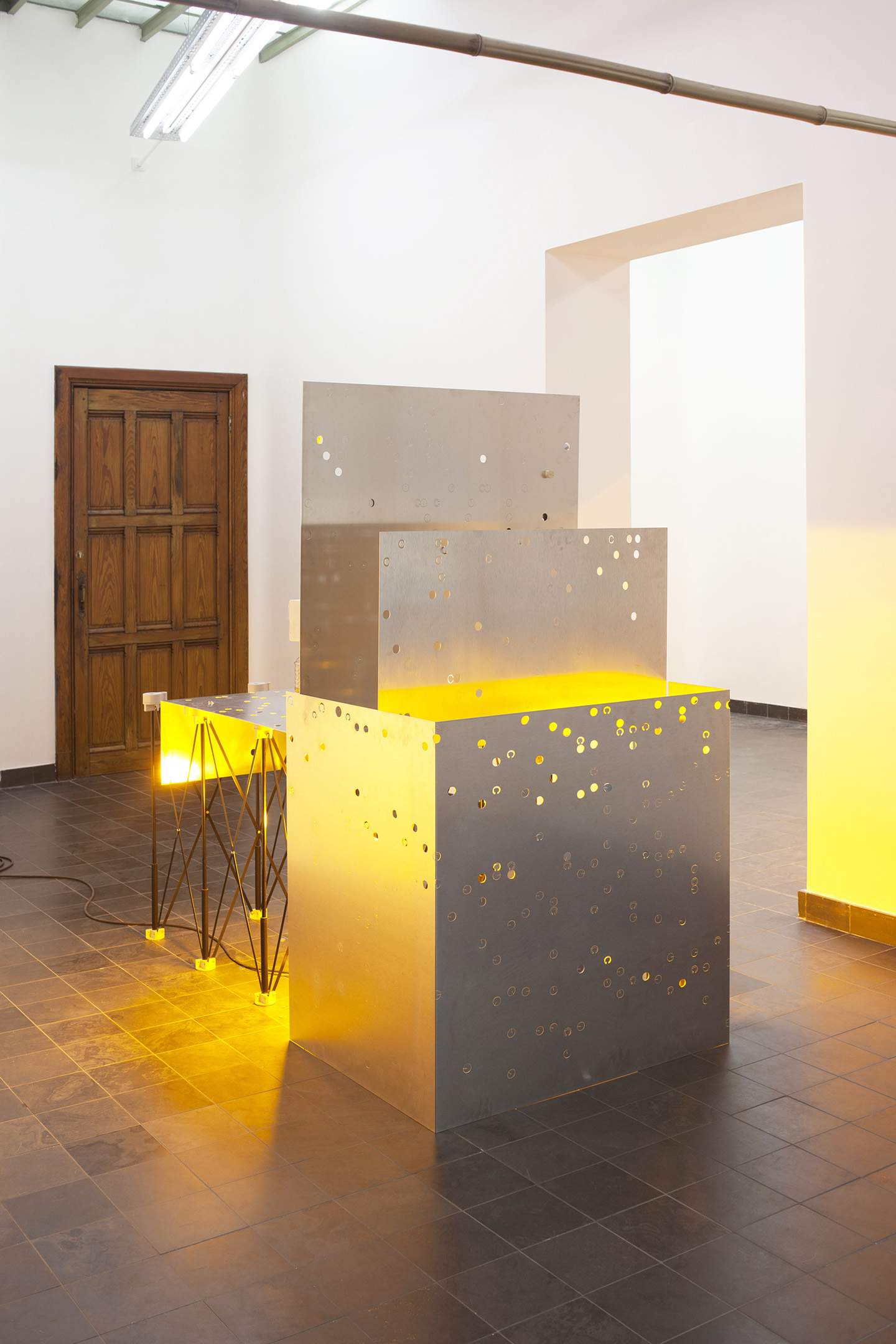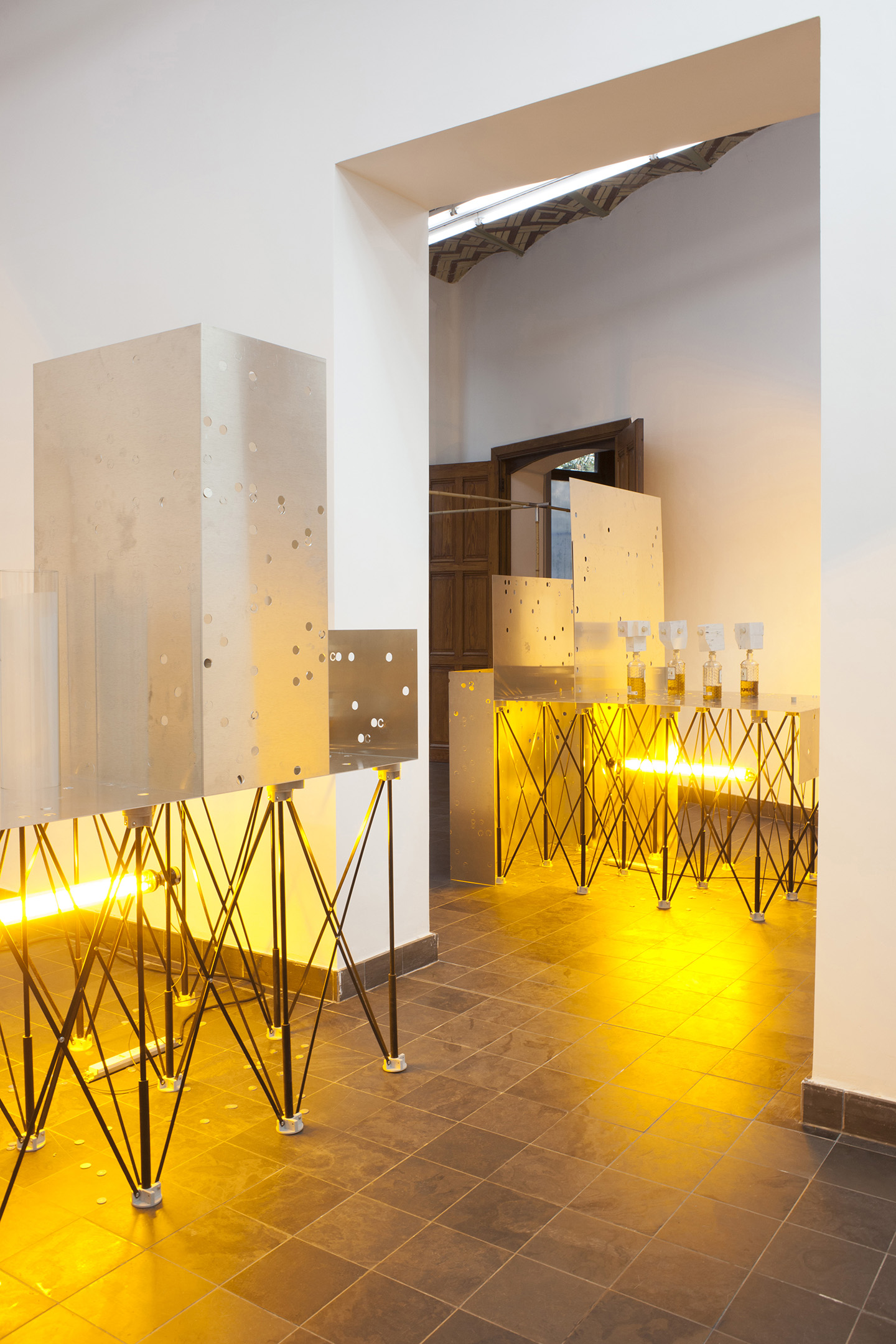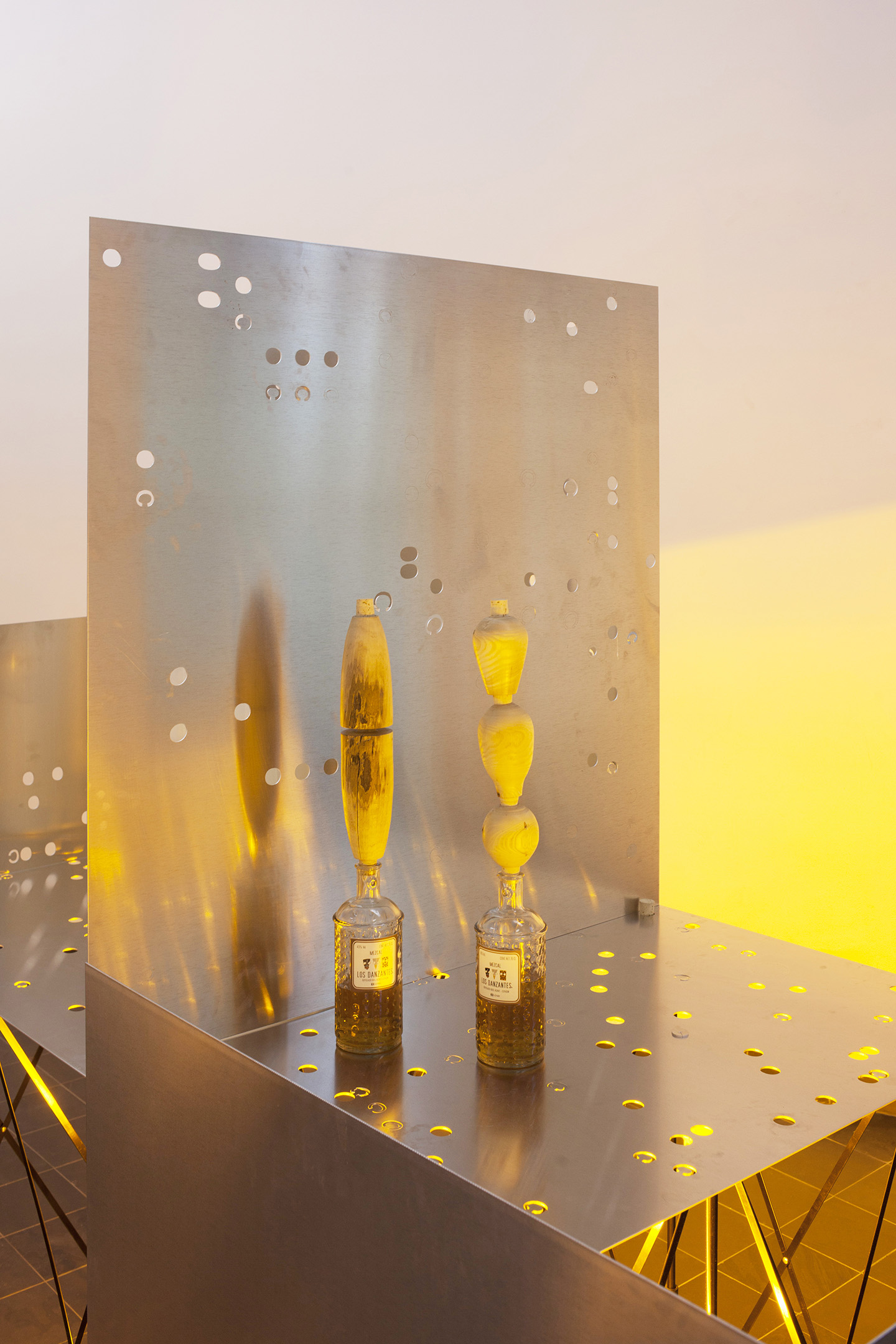 by Sophie Verhulst
A space is always an empty shell without somebody in it, and the work of Christoph Meier seems to emphasize this. His recent shows in Ghent and Brussels explore his practice of creating social structures.

A basement in Brussels. A space for contemporary art in Ghent. The scene is set; visitors enter and move according to the script we call reality. Austrian Christoph Meier's solo show C O CO at KIOSK, Ghent, coincides with Strookoffer, a project in Brussels. C O CO was developed from C & O, a show Meier presented at Kunstverein Hamburg last year, and will, in turn, become the blueprint for another exhibition at Casino Luxembourg in 2018. For Strookoffer in Brussels, Meier, Ute Müller, Robert Schwarz, and Lukas Stopczynski collaborated to build a playful mix of Adolf Loos's American Bar and Strohkoffer, the first art project space in Vienna in the early 1950s. Although very different, both shows express the fulfillment of Meier's self-proclaimed role as an artist, which is to create structures, or containers really, to fill a space and then hand them over to an audience, thereby relinquishing control and creating what are essentially structures for social interaction.
In Ghent, a structural grid made of bamboo intersects the beautiful but imposing architecture of KIOSK, with its domed central space and almost haphazardly interlocking antechambers. The bamboo is light and ethereal, but everywhere, inescapable, and visitors can't help but relate to the work upon entering KIOSK. Strookoffer, the project in the basement of art space Etablissement d'en Face in Brussels, is antithetical to the subdued essence of the show in Ghent. A continuation of a project that started in Los Angeles, the artists have built a functioning bar in the image of Adolf Loos's American Bar but with mirrors made of plastic sheets, marble becoming particle board. Strookoffer is open every Friday night, the artists pouring drinks like bartenders and inviting fellow artists to perform. At KIOSK, sculptures made of perforated sheets of metal, sometimes placed on generic table legs found at hardware stores, create small islands of meaning dispersed throughout the space. Somewhere between pedestal, table, or sculpture, the works are highlighted by a yellow light. The remarkable lighting of both the exhibition in Ghent and the project in Brussels comes from sodium lamps, emitting a very yellow light. At KIOSK the lamps have the effect of visual beacons, both emphasizing and denying the exhibition space in the same way that the bamboo grid does. In Strookoffer, where the lamps are the main source of light, they create a beautiful black-and-white vision, an aesthetic by-product of the energy efficiency (and a nod to the sparse documentation the artists could find of the historical Strohkoffer in Vienna).
Alcohol flows freely during both C O CO and Strookoffer; mescal is served in Ghent, and Stroh, a viciously strong brand of Austrian rum, in Brussels. In both cases the intoxicating effect of the booze breaks down barriers and builds up complicity. Indeed, the performativity of the works and the relationship with the audience is primordial in both. The bar in Brussels is a process, not an exhibition space like the show in Ghent. However, the theatrics are the same. Because the audience is invited to participate, either by having a drink or by relating to a bamboo grid, Meier's works transcend their objecthood.
An exhibition space, although secondary to the works on display, is of course never a white cube; it always has architectural elements—lighting, corners, and ceilings, however sparsely executed. Meier works both with a specific environment and against it, the bamboo grid in KIOSK, for instance, overtaking the entire space without regard for barriers like walls and windows. This indifference toward an exhibition context is of course never arbitrary but rather takes careful planning; you have to understand the architecture of a building before you can introduce an element of denial, because every adaptation has its own set of consequences and matching problems. Pull on the wrong thread and the whole setup unravels.
This dialogue between control and chaos is also present at Strookoffer. After a few rowdy nights, the artists introduced Sad Hour. Around one o'clock, the music is pitched down and becomes slower and indeed sadder, and drinks get more expensive (44 percent more expensive, to be precise, an amount inspired by the scale of Strookoffer relative to the American Bar). This sudden change in momentum interrupts the natural flow of the evening, and its shifting gears serve as a reminder that Strookoffer is more than a bar.
By installing the grid in KIOSK, Meier introduces the quintessential minimalist form within an architectural environment. And just like Loos in the American Bar, Meier works with nothing else besides pure form and space. The practice doesn't stop there, though, and this is crucial: visitors participate, they relate to the work and become part of it. By leaving room for people, by actively inviting them to be a part of the work, the practice gets richer. Even when they're gone, their energy remains: it's in the half-empty bottles, the lingering cigarette smoke, the thoughts inspired by what they saw. In this way, the minimalism of Christoph Meier shows that it is the social factor, the humanity, that seems to be an essential part of his practice. Because whether a gallery or a bar, once a space is filled with people, with humanity, it collapses anyway—wary of all architectural or philosophical intentions—and is born anew, rich with intent, desire, and loss, nothing less than the sum of its parts.
.
at KIOSK, Ghent
until 19 November 2017