Mousse 70 TIDBITS
The Art of Artifice and Other Emotional Externalities: Cinzia Ruggeri
Close
1
2
3
4
5
6
7
8
9
10
11
12
13
14
15
16
17
18
19
20
21
22
23
24
25
26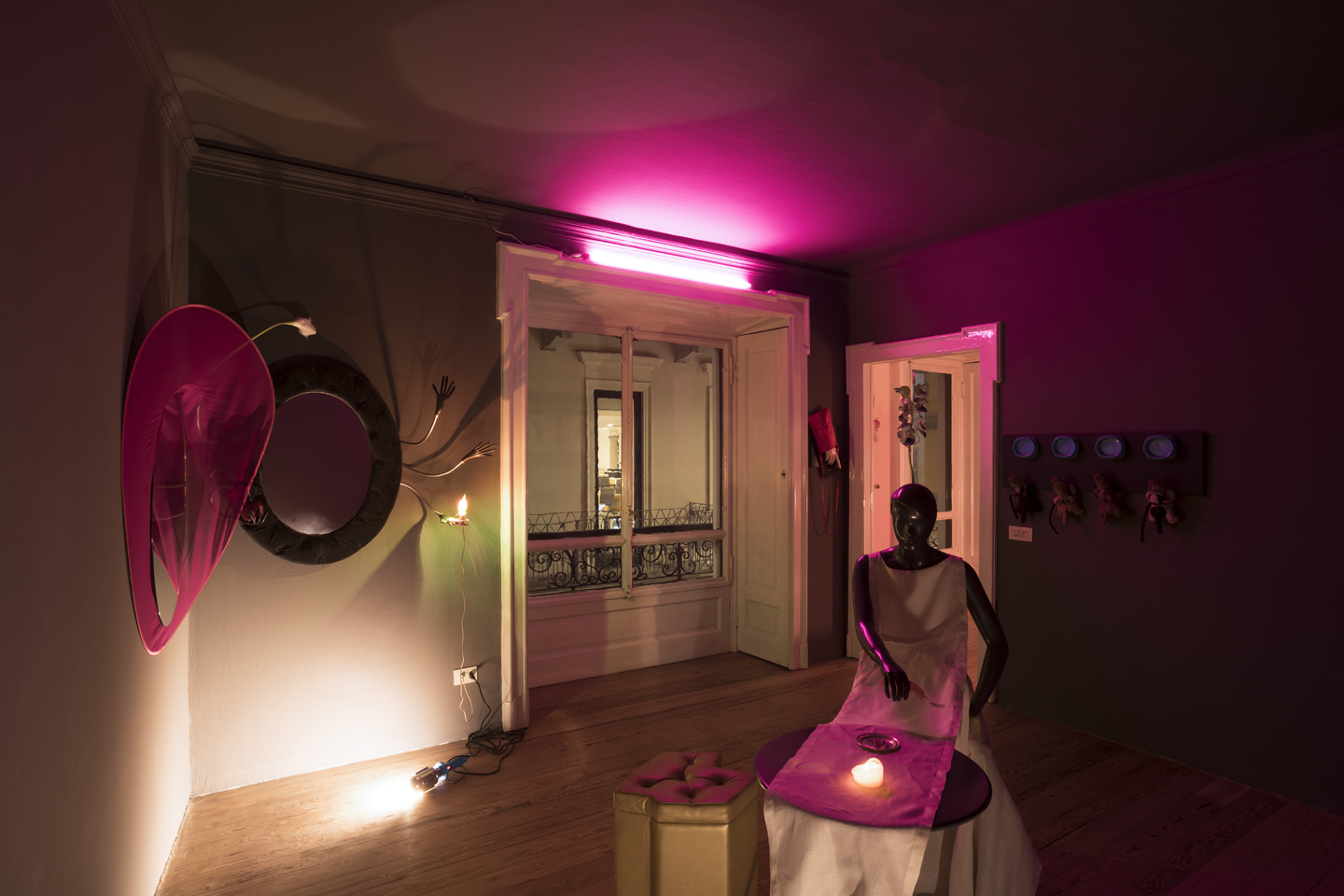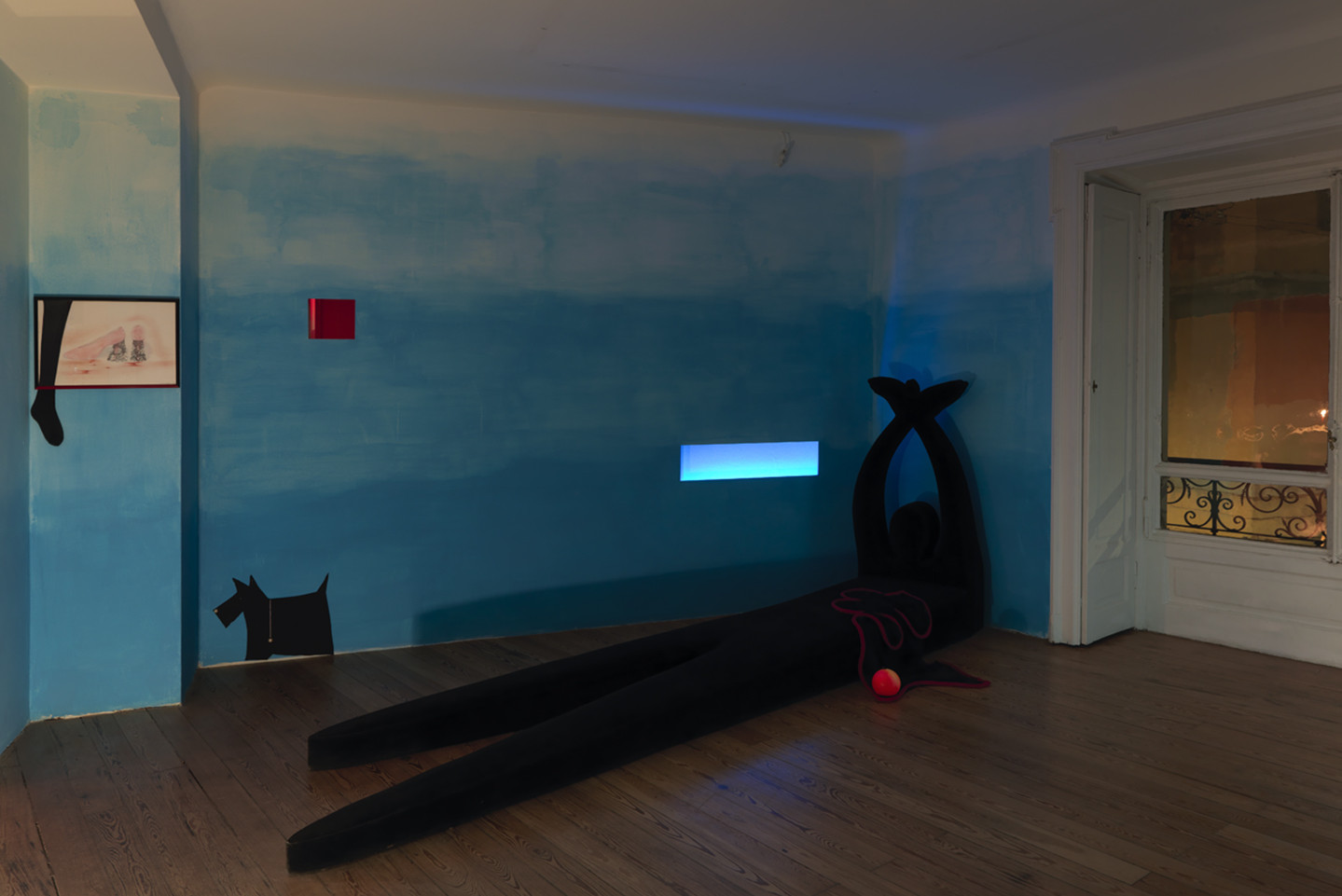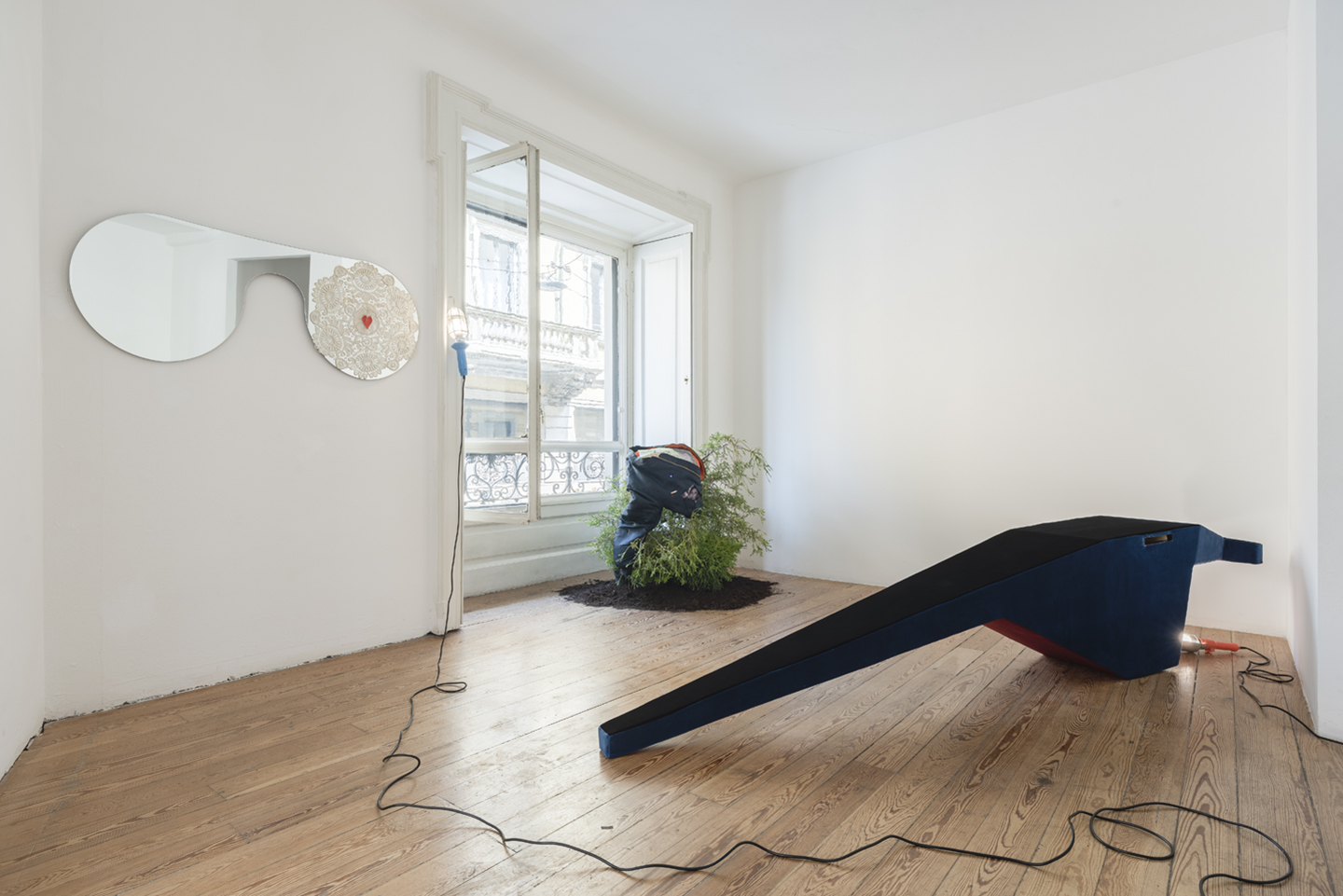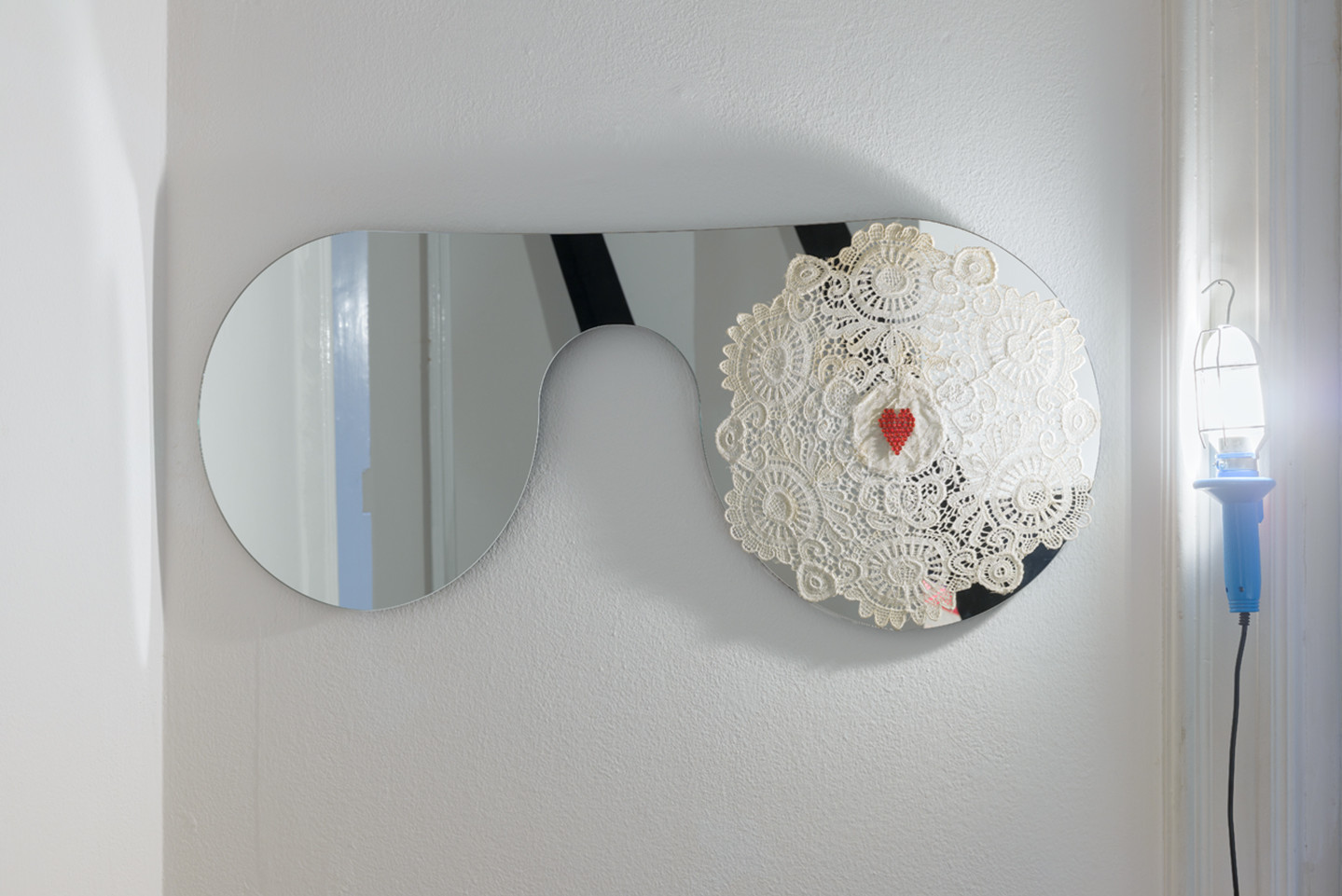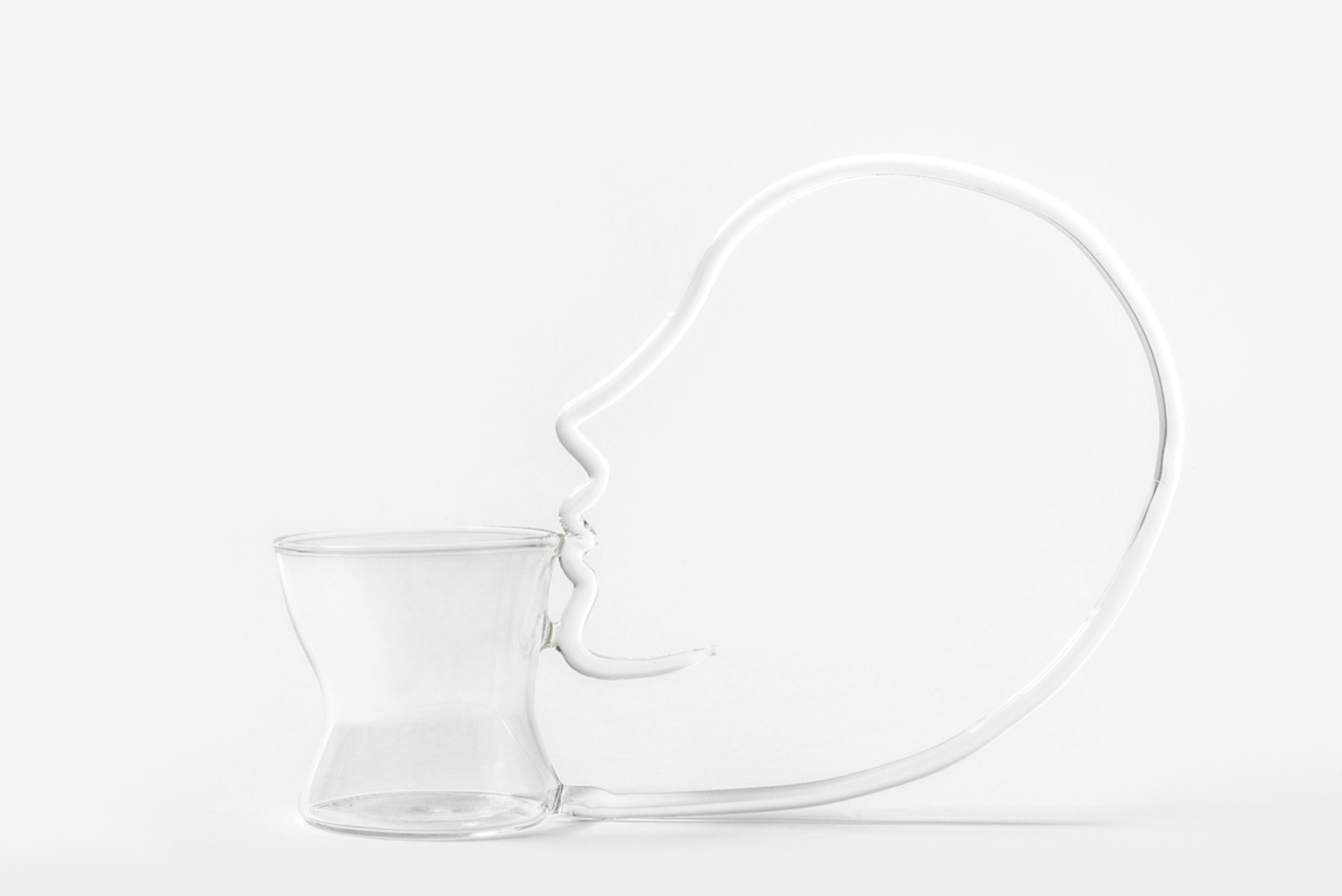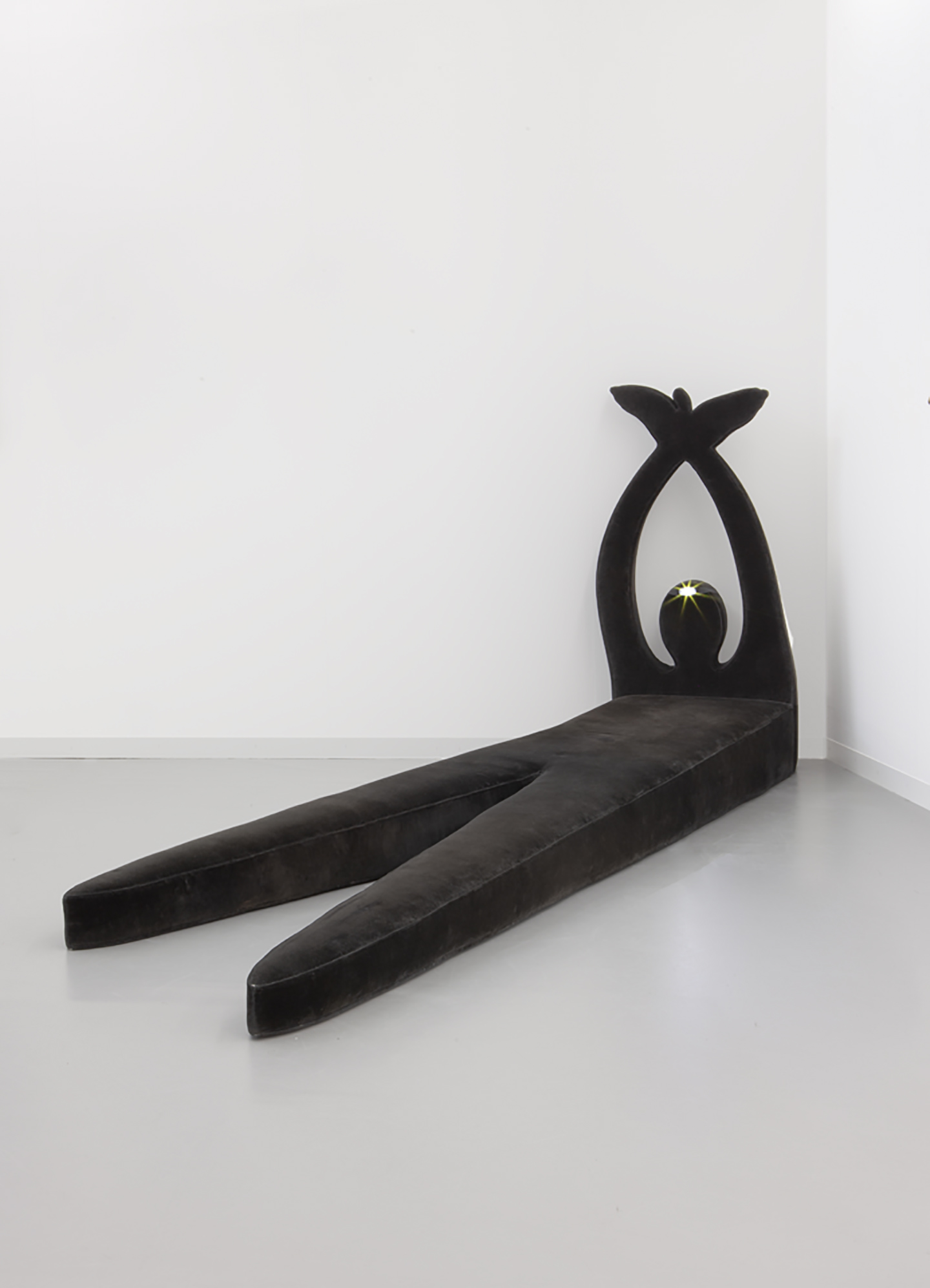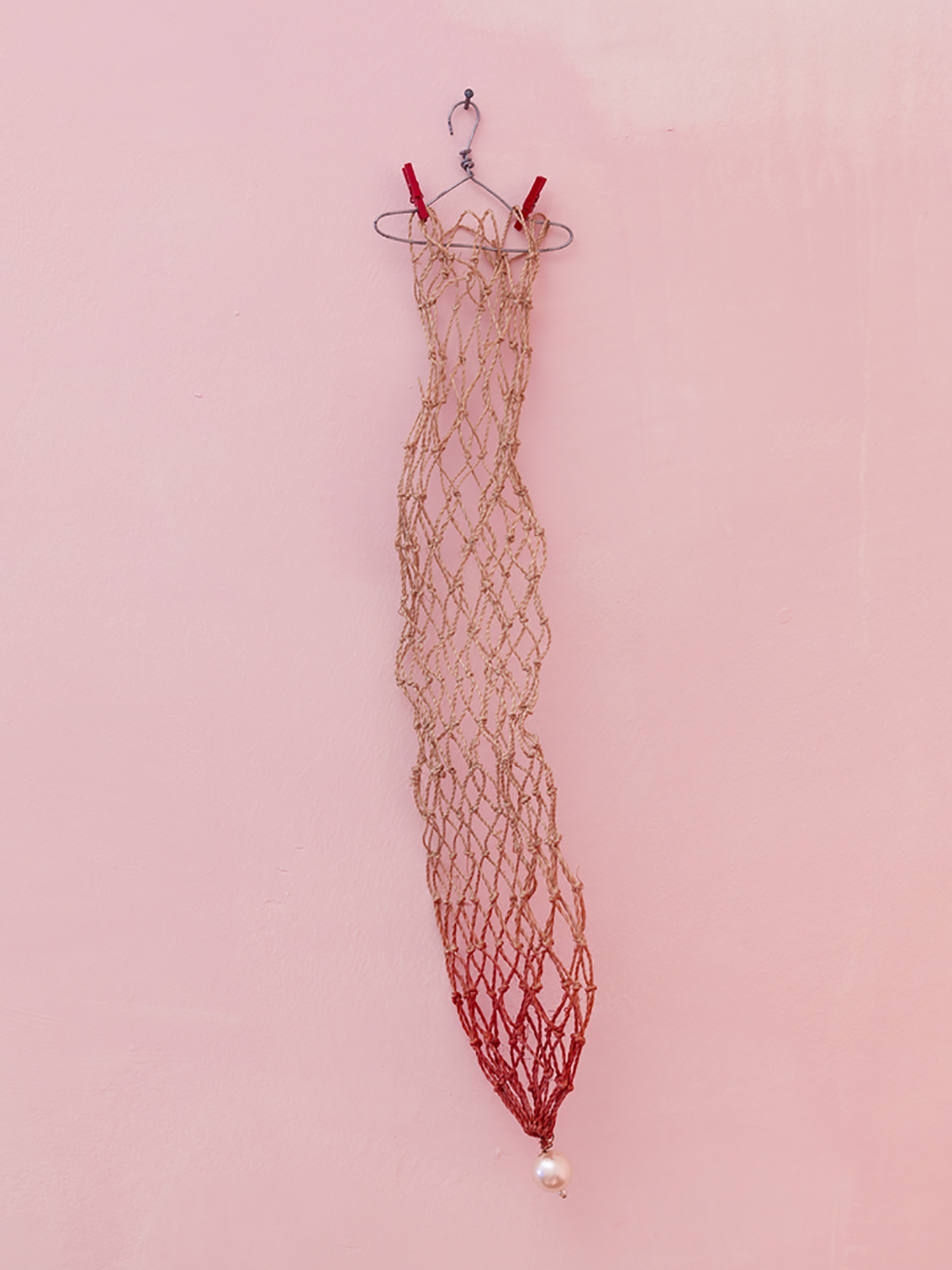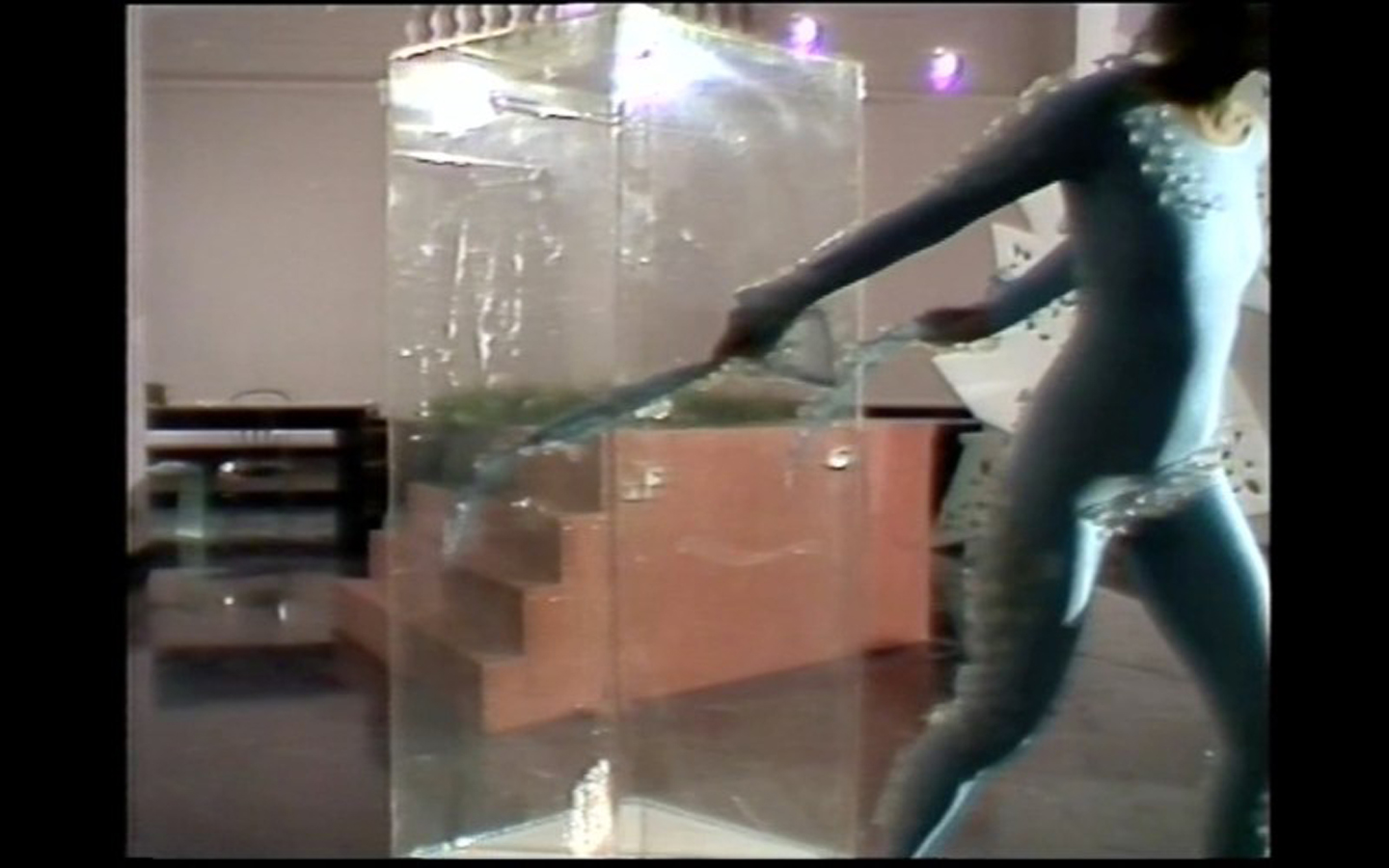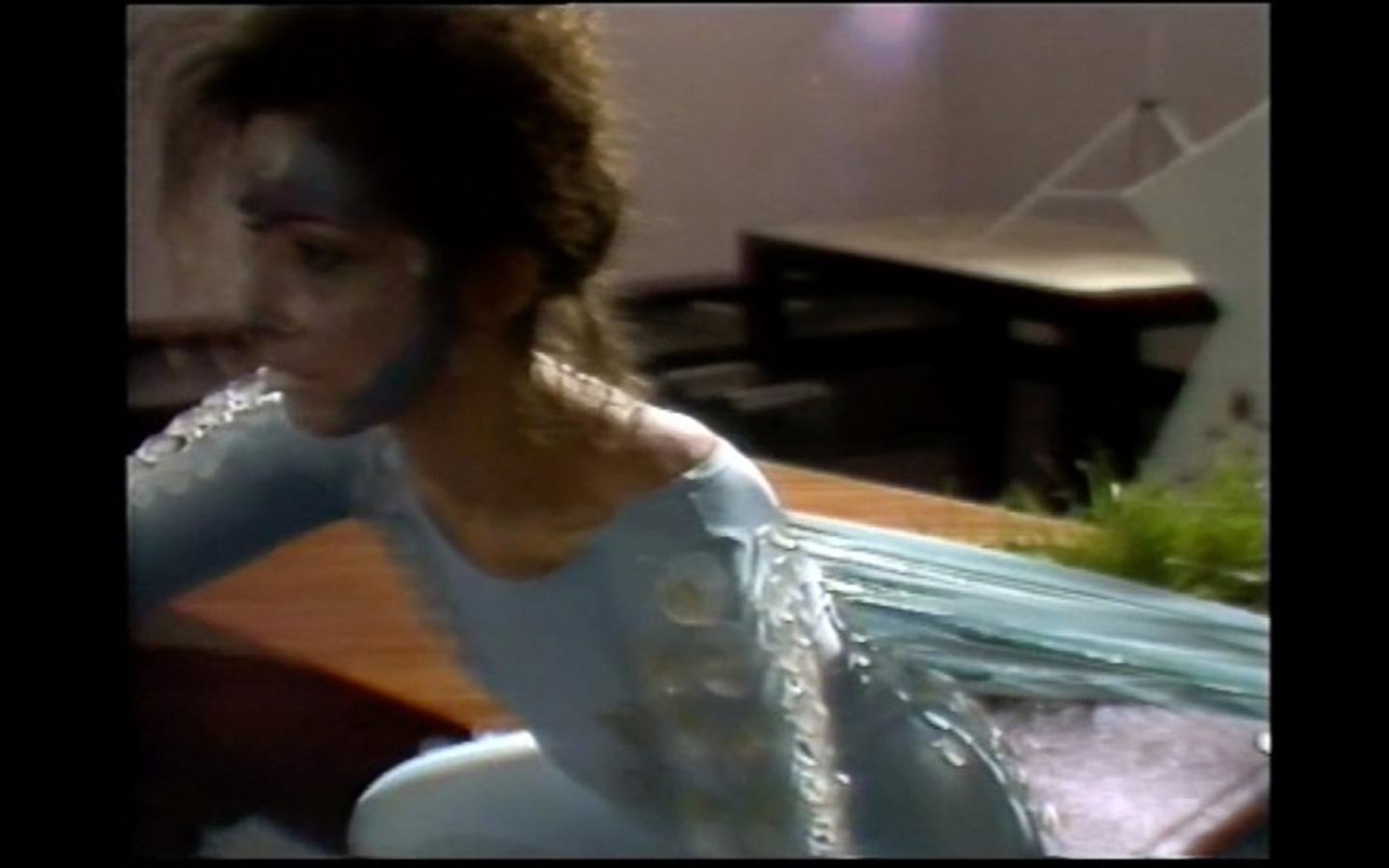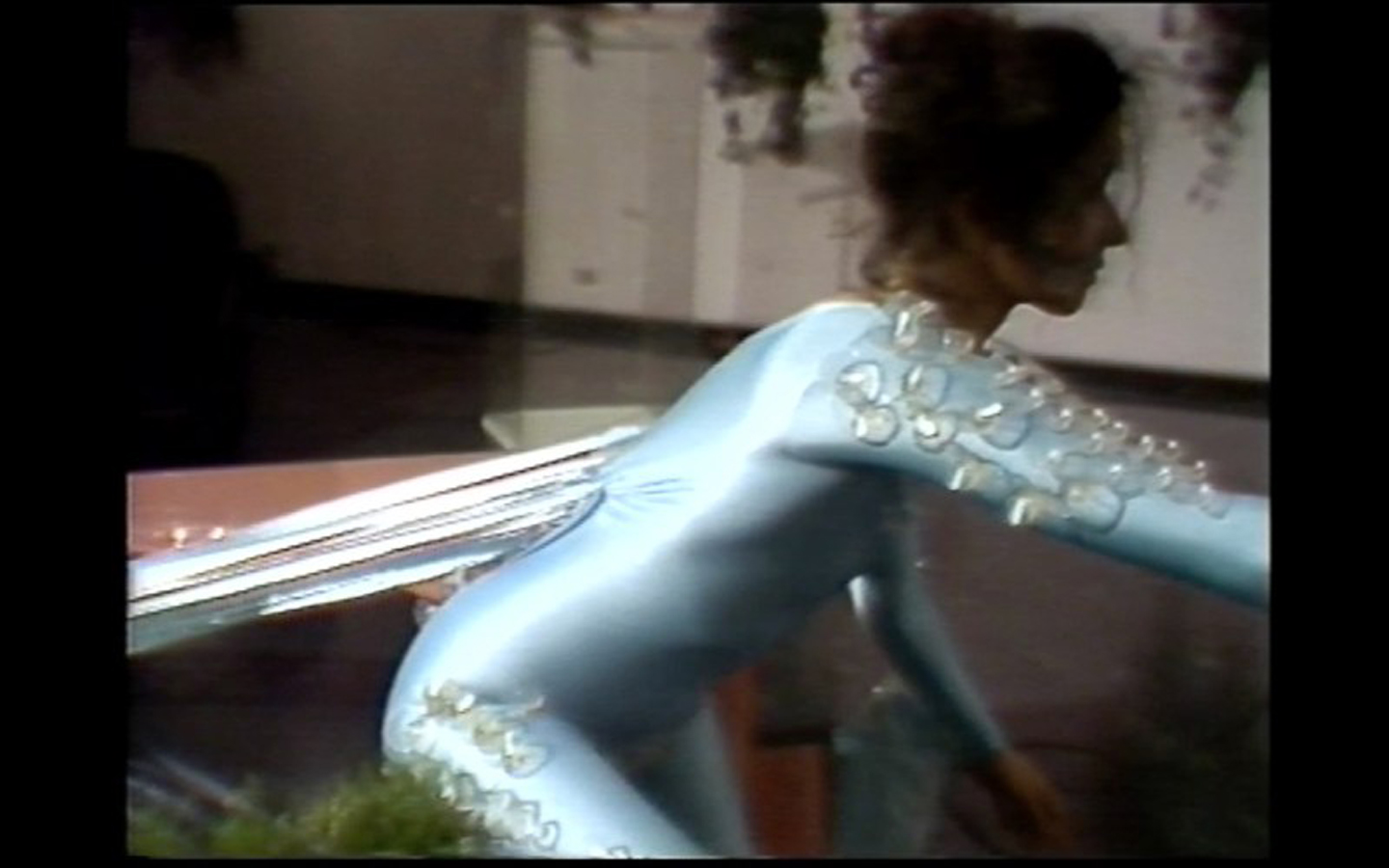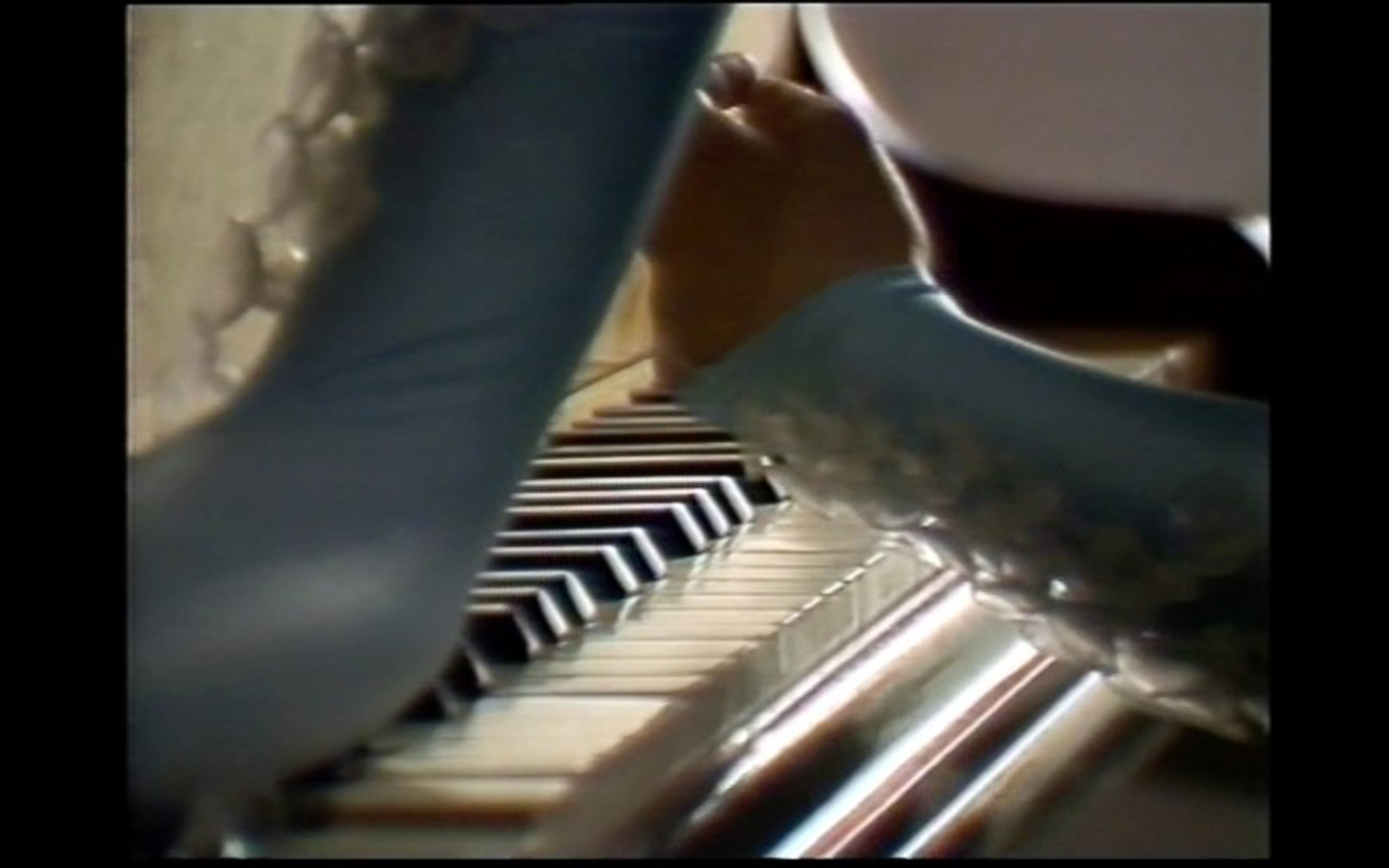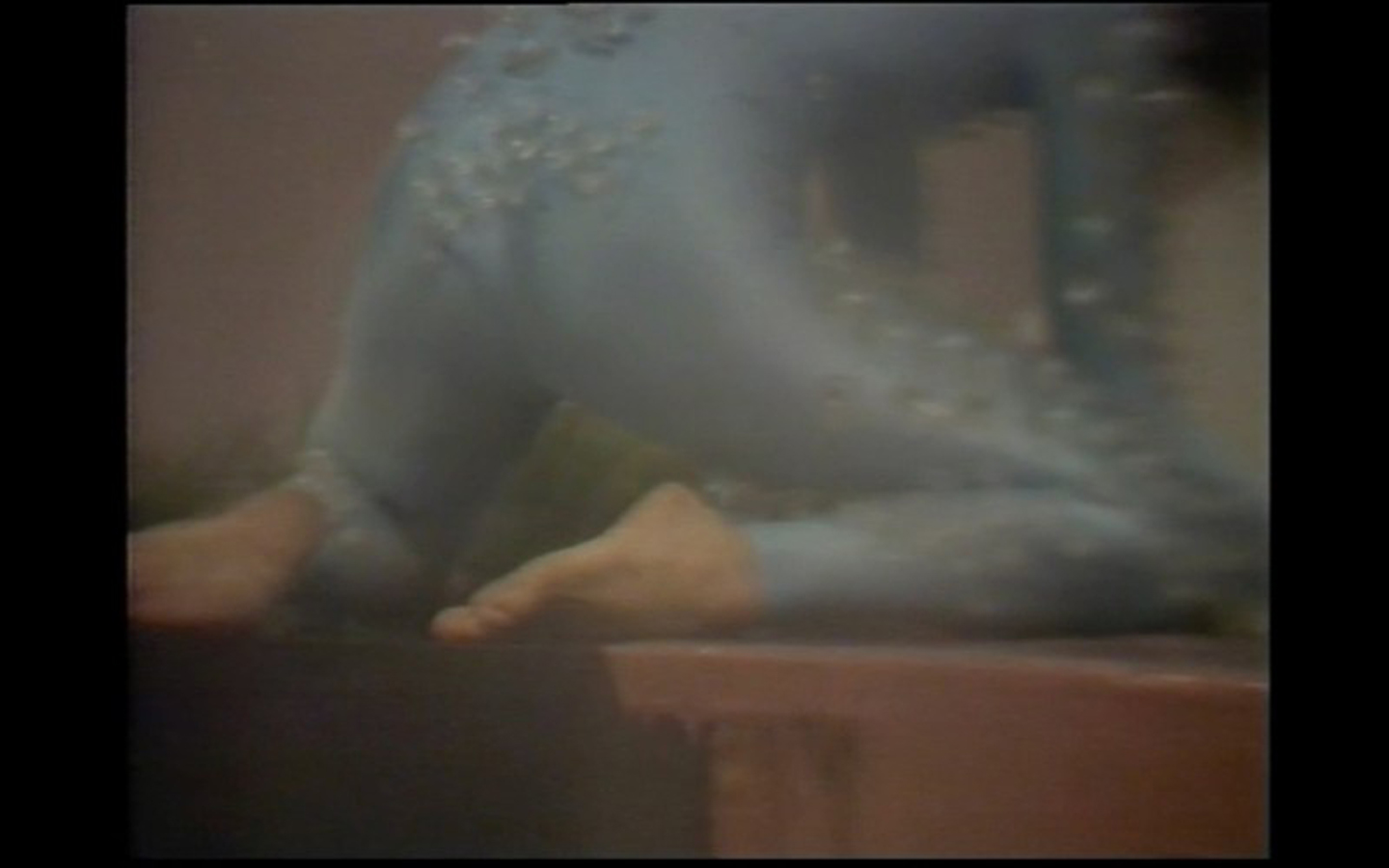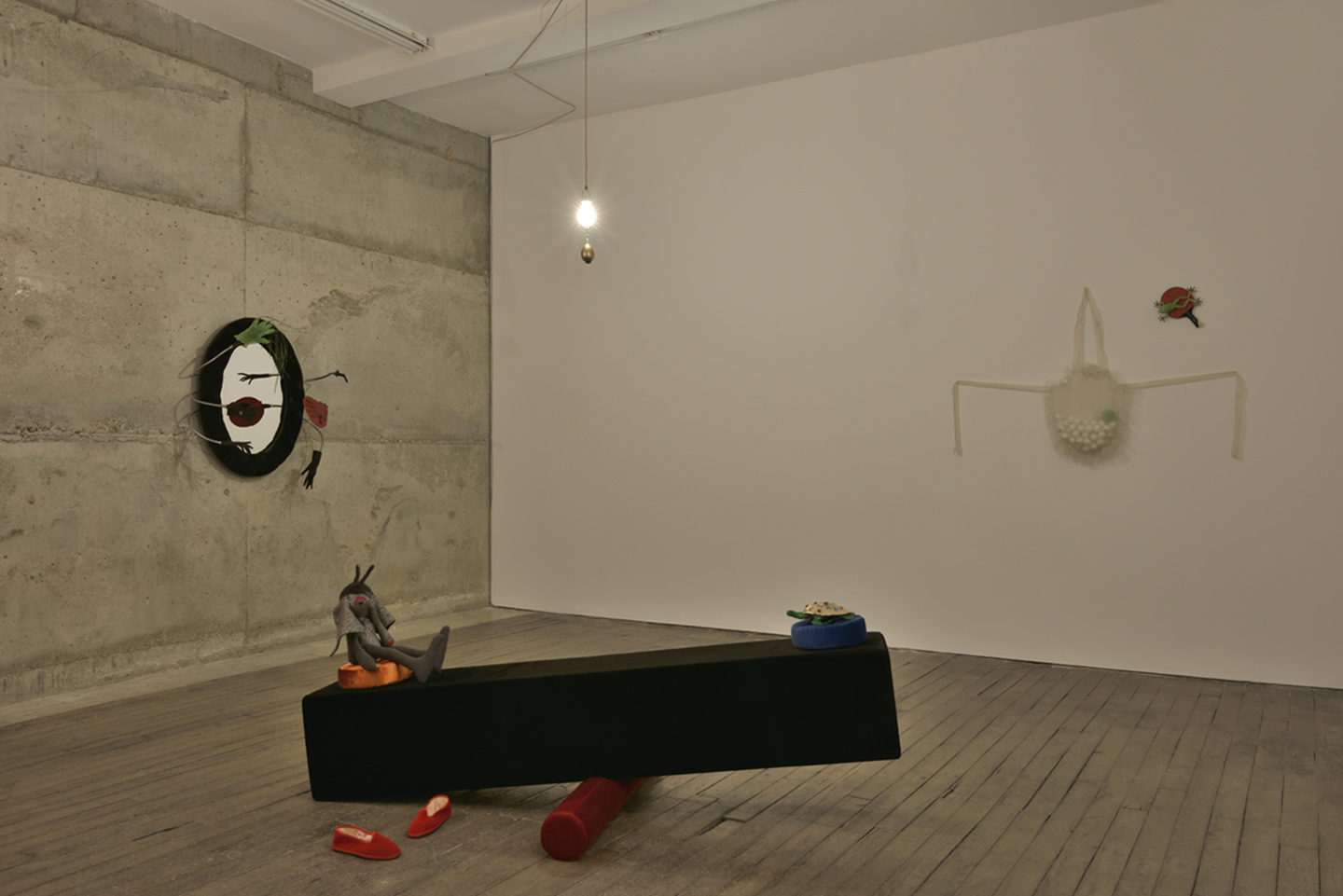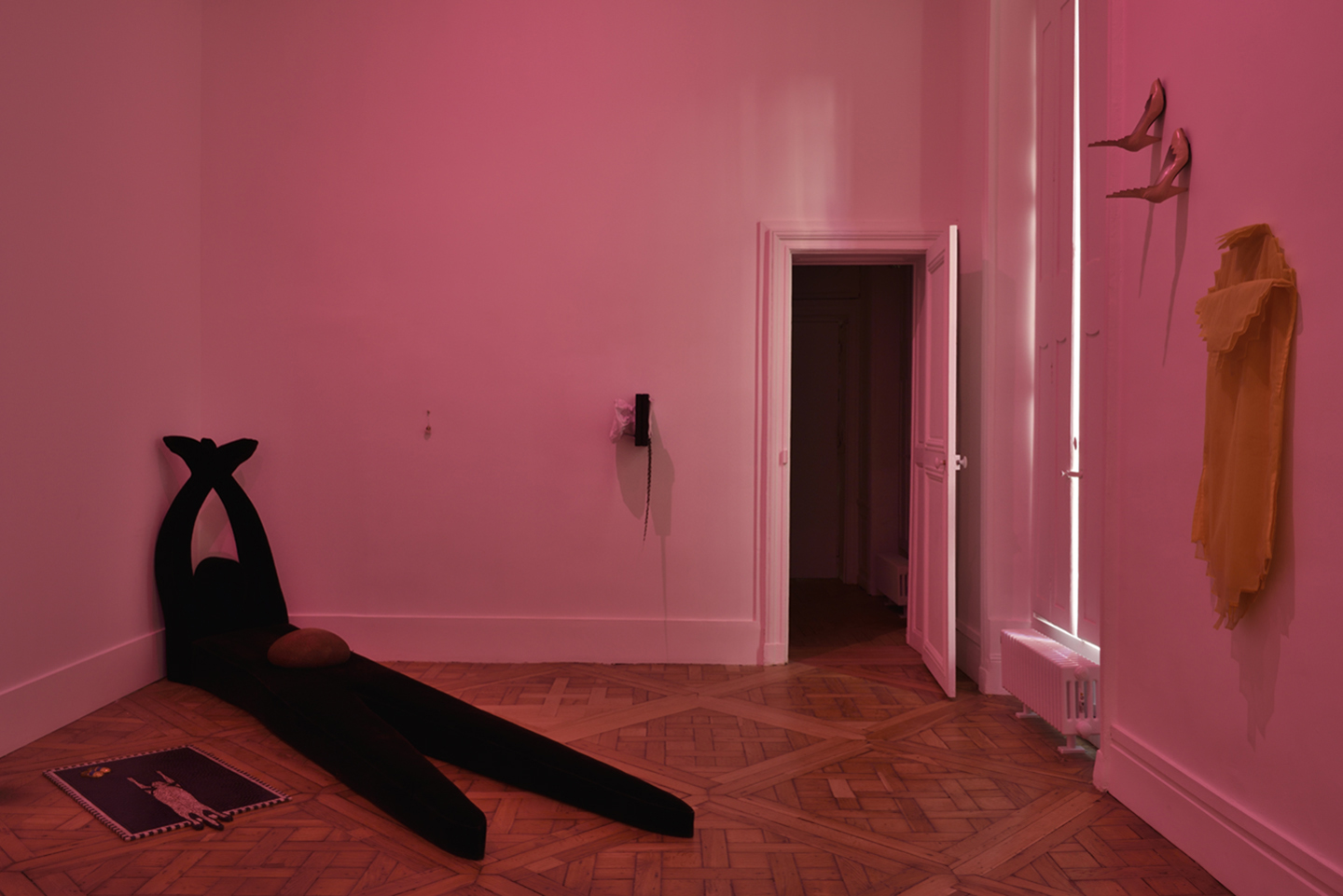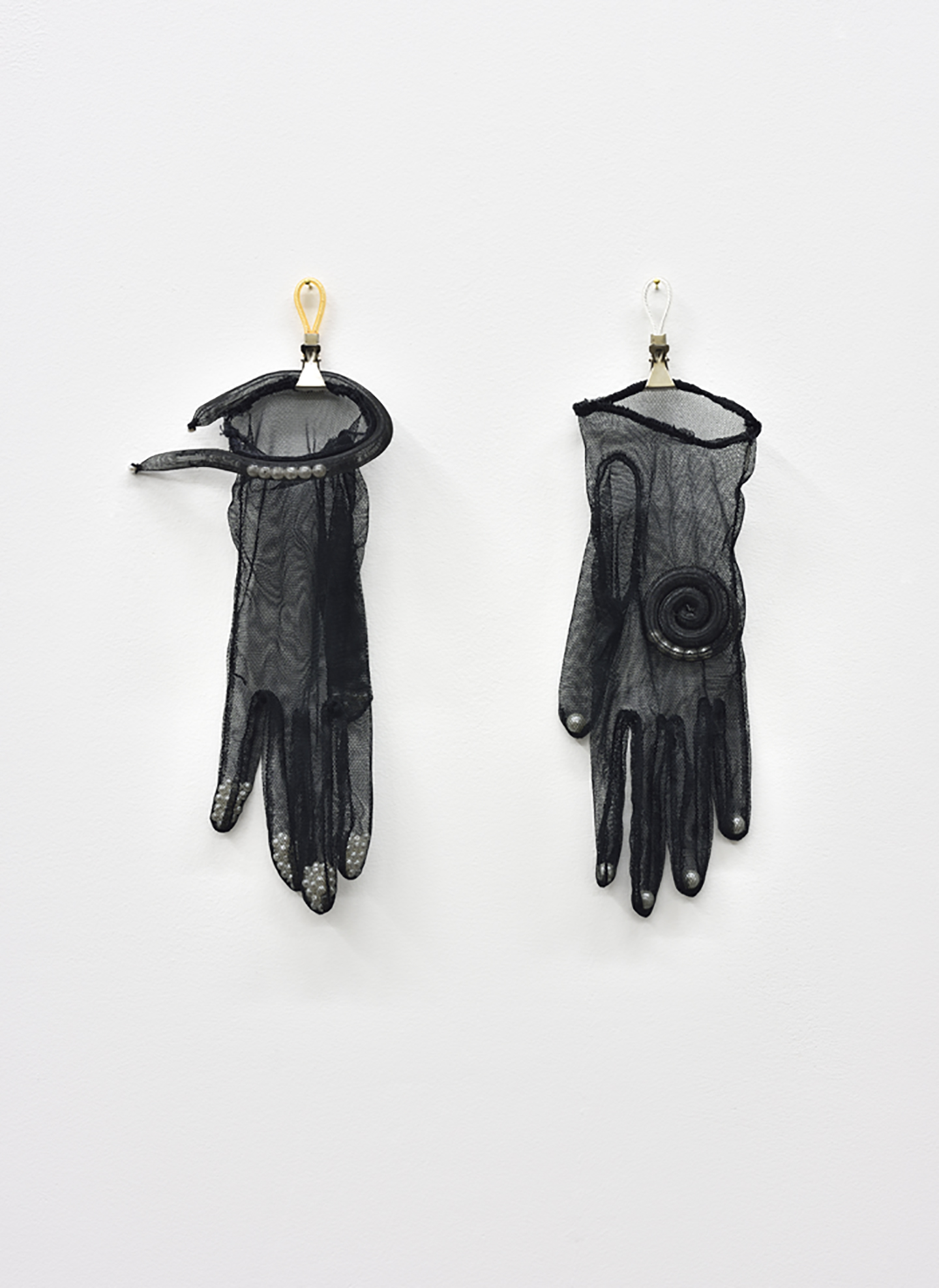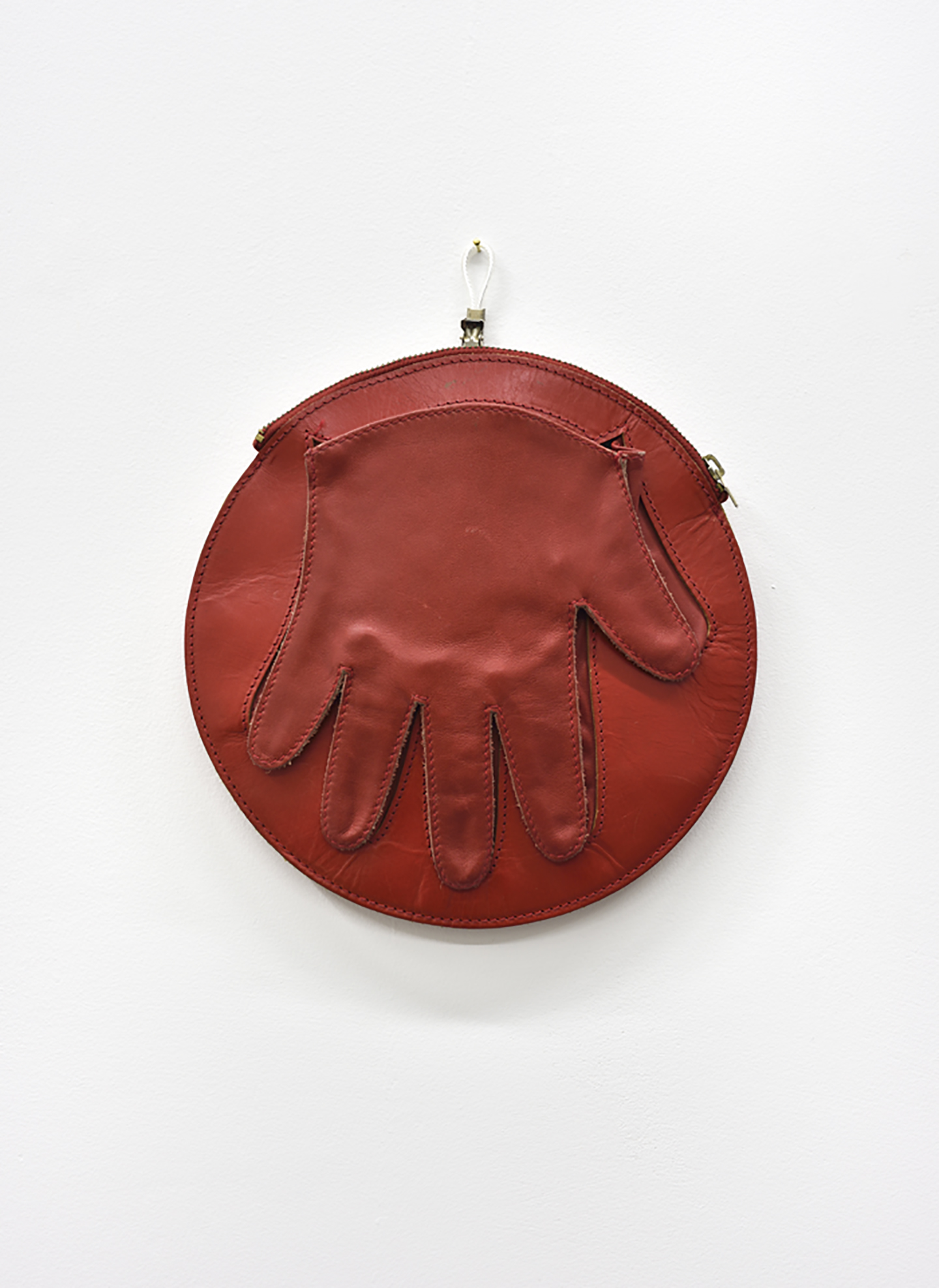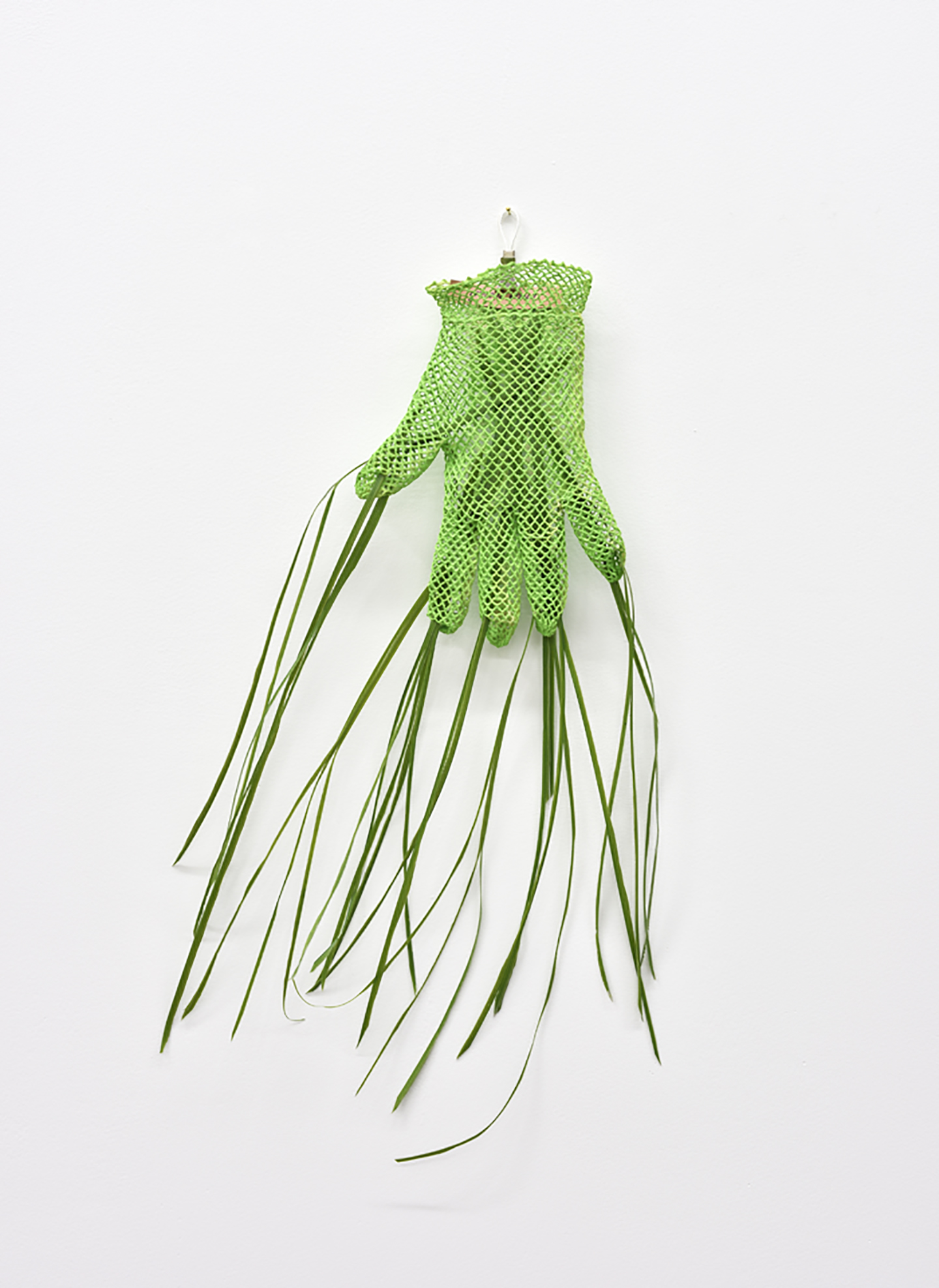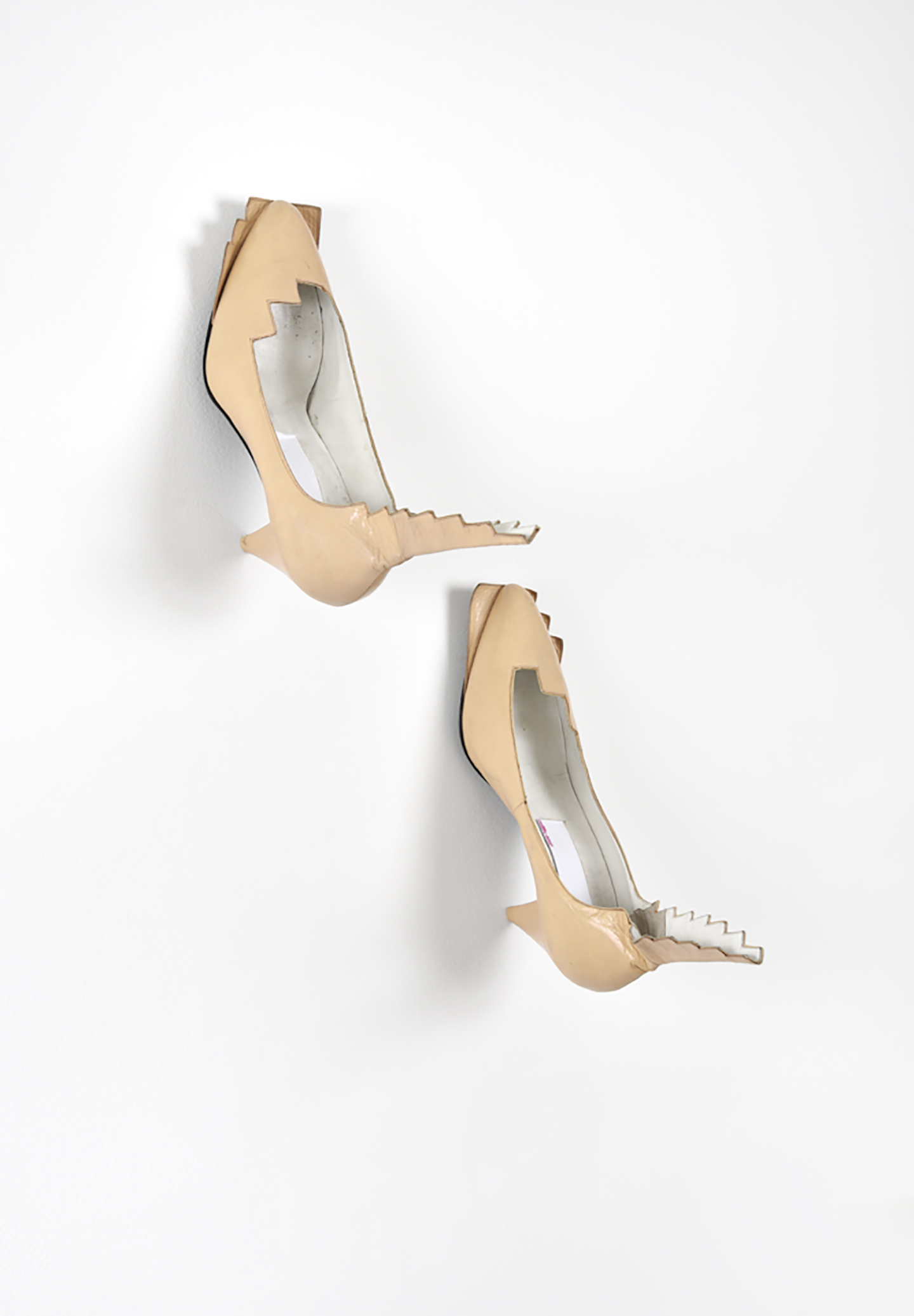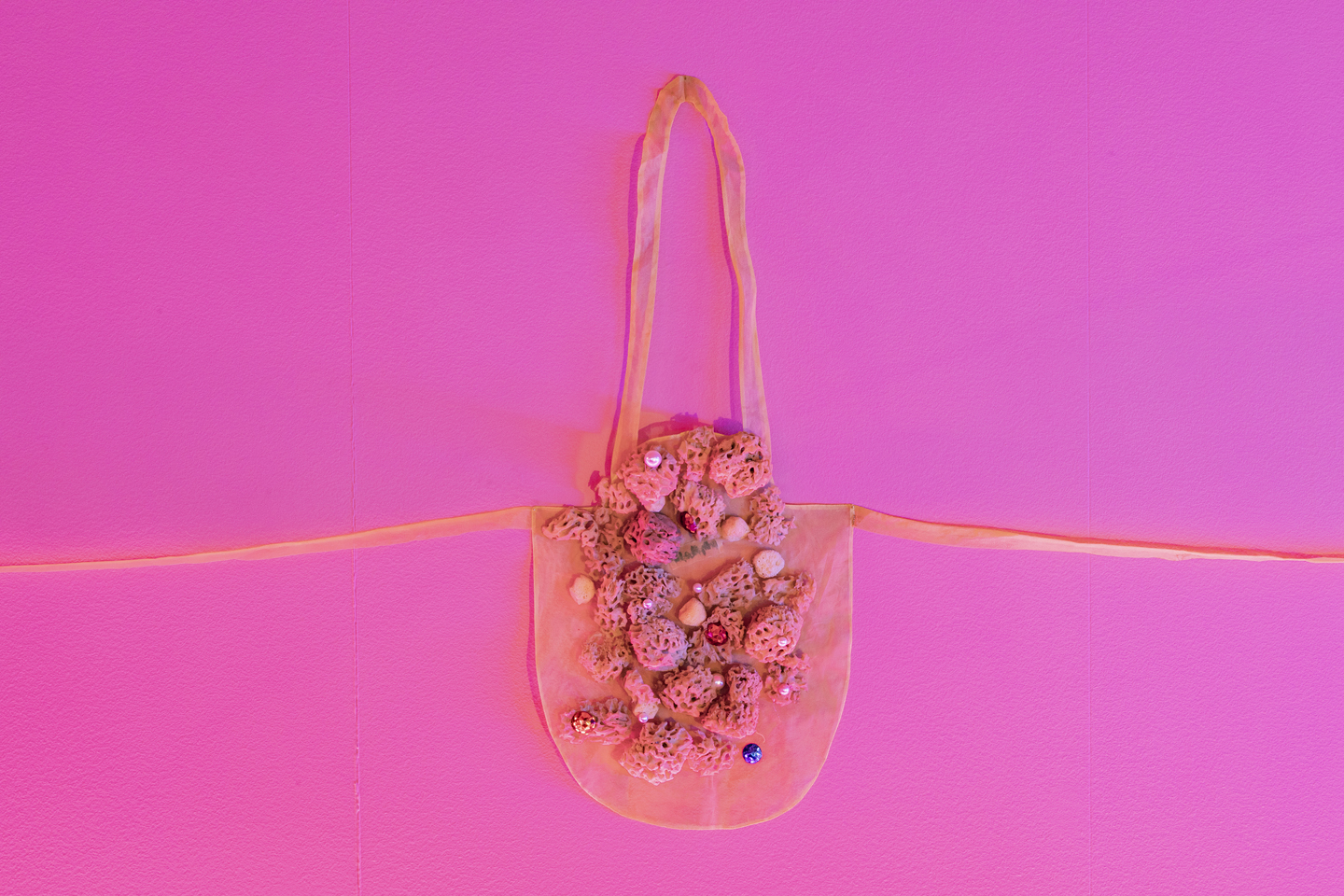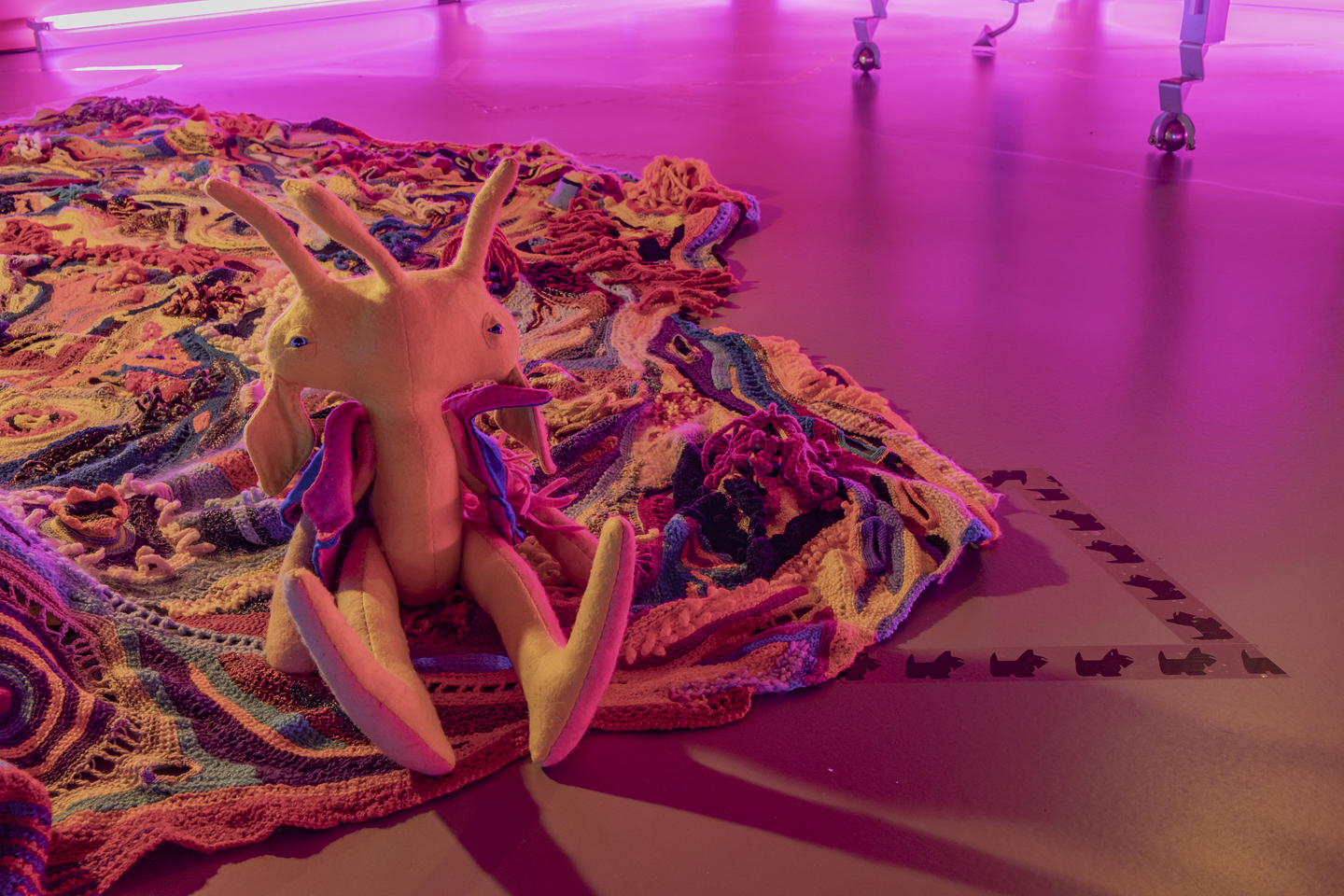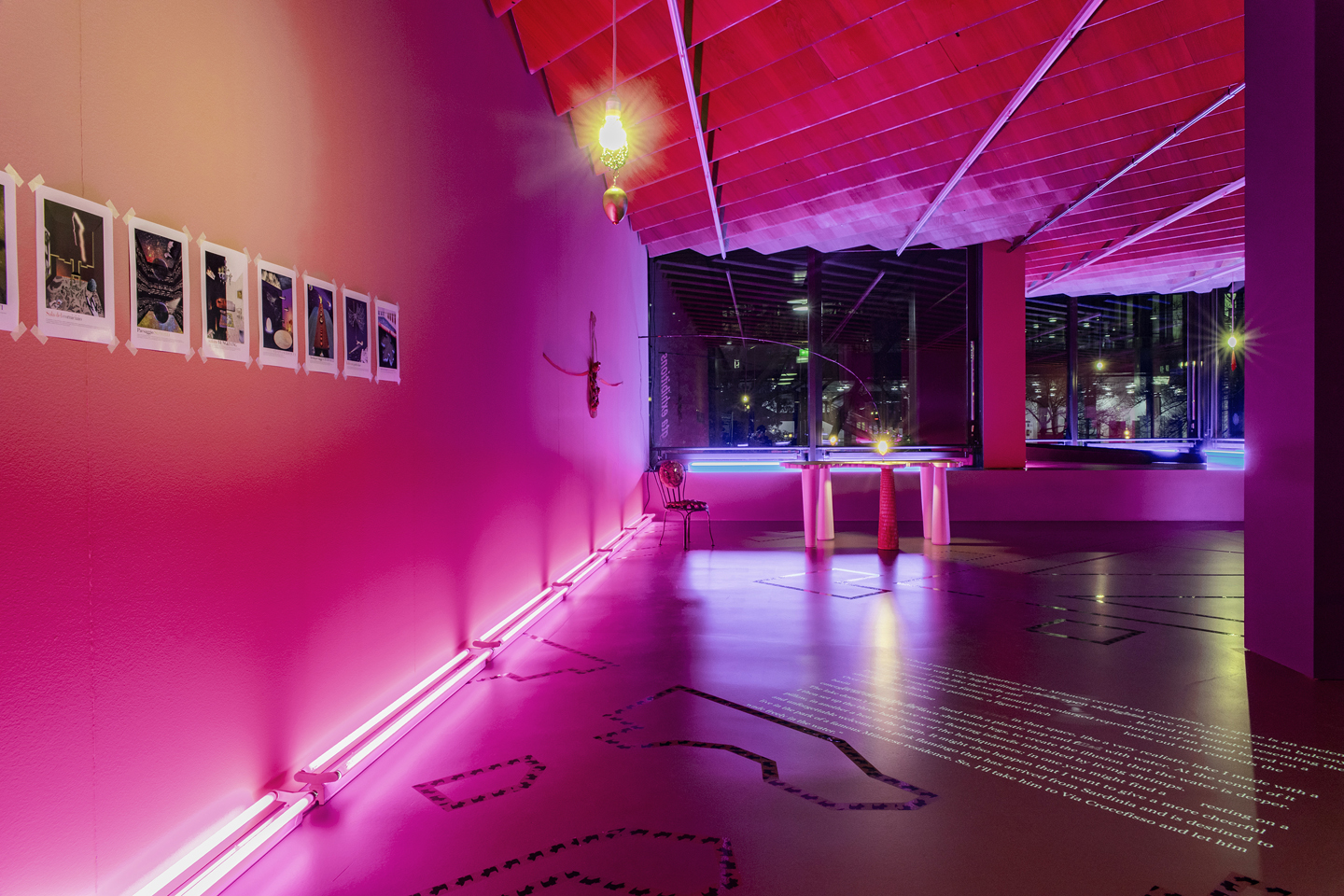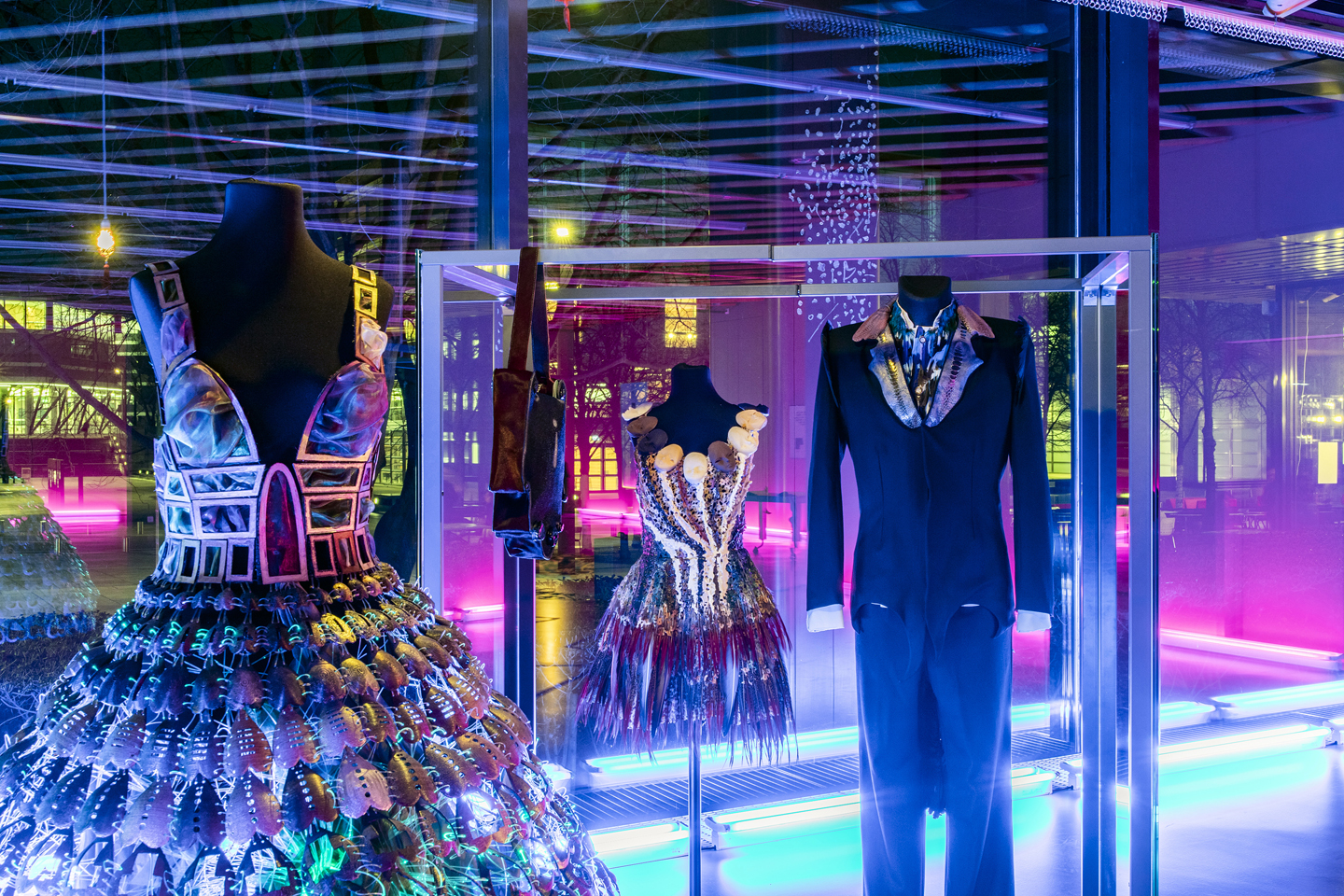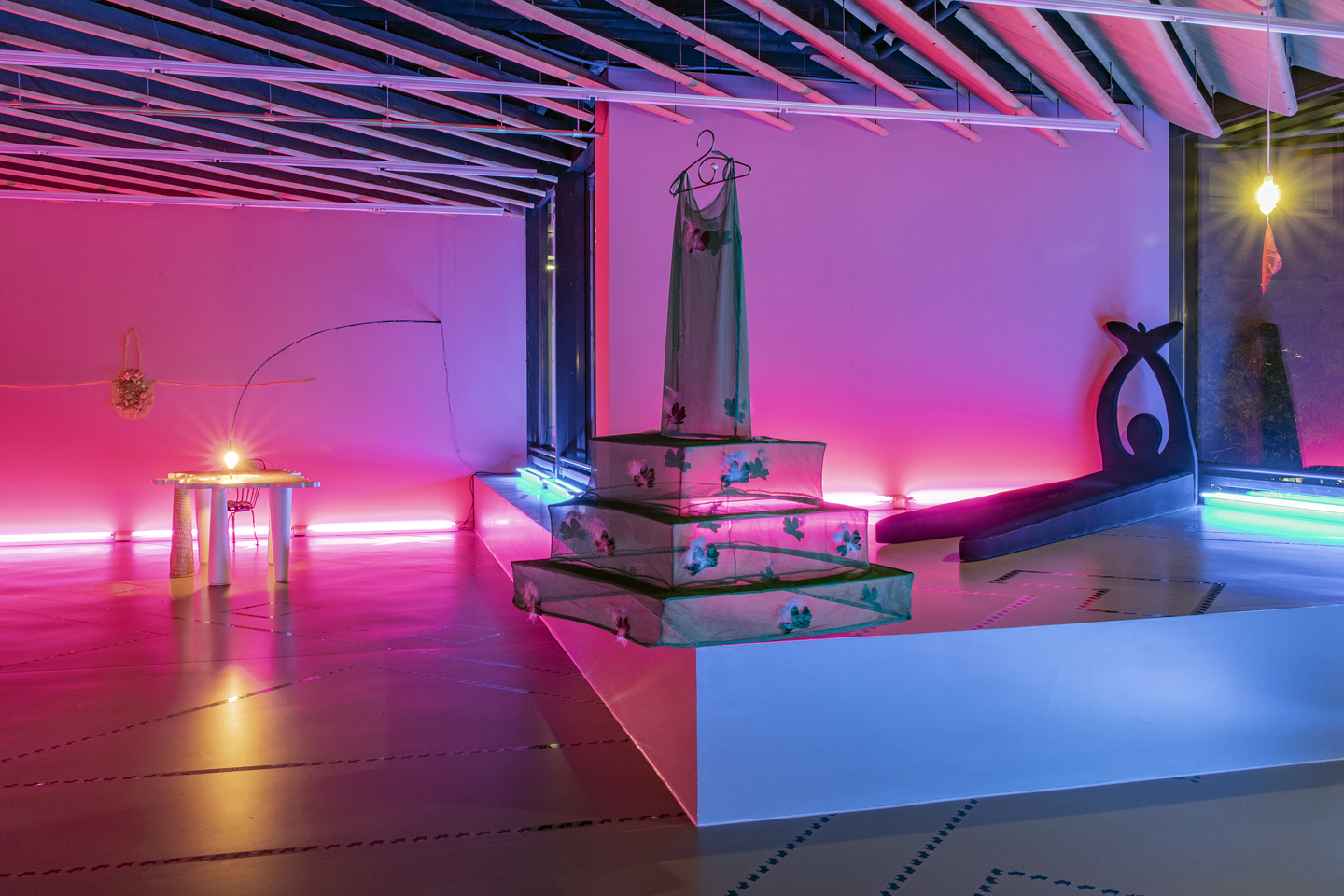 by Kari Rittenbach
The ideas come dressed.
—Meret Oppenheim, 1982
In the twentieth century, the distance between the disciplines of fine art and fashion allowed for a productive frisson. If the artist questioned the commodity form that the luxury couturier exploited, both nevertheless tested the persuasive power of the constructed image. The expression of moral or polemical philosophy through aesthetic style was especially key for the avant-garde. And so a certain mutual seduction can be traced from Eugène Atget's gelatin silver prints of glazed Parisian storefronts and Salvador Dalí's détournement of Homarus gammarus as a woman's girdle to Varvara Stepanova's color-blocked Constructivist sportswear and Filippo De Pisis's treatise on elegant dressing; from Robert Rauschenberg and Jasper Johns's collaboration as the pseudonymous "Matson Jones" for Bonwit Teller (demolished and replaced by Trump Tower in 1980) to Malick Sidibé's high-contrast Bamako portraiture; from Donald Judd's appointment of Calvin Klein's New York flagship to the semiotexte-inflected ennui of the Bernadette Corporation and even John Knight's signature white cap for Art Basel. 1 As streaming digital technologies in the twenty-first century have deadened the language of style (reducing fashion to a name, its label) and virtually every concept of "the new," slick promotion and uncritical consumption have crossed over into global contemporary art too, perhaps culminating in critic Benjamin Buchloh's melancholic footnote: "[REDACTED] almost constantly presented herself in public… sporting a Balenciaga baseball cap. If only we could return to Beuys's fucked-up fedora."2 The external signifiers of fashion fascinate unceasingly under conditions of spectacle in ways that today rival—if not subsume—the parallel circulation of art as culture.
Born in Milan in 1945, Cinzia Ruggeri is very well-known to fashion historians. After apprenticing at Carven, in Paris, she was the director of design for her father's company, which produced prêt-à-porter suits and womens' coats through the 1960s and 1970s as the industry boomed and Milan quickly grew into a fashion capital.3
Ruggeri's research in textiles and new techniques of manufacturing and distribution, and her close association with the radical designers of Alchimia—especially Alessandro Guerriero and Alessandro Mendini—eventually led her to establish her own "avant-garde" label, Bloom SpA, in 1977. She added a line in her own name in 1982 and another for menswear in 1986 but had quietly retired from the runway by the time American minimalism (e.g., Calvin Klein) cornered the market in the 1990s. The prototypes for many of Ruggeri's designs can be considered sculptural objects in their own right—several of her garments incorporated either practical or electrical elements (a tablecloth collar in Abito tovaglia [1984], LEDs in Abito luce [1981]) or anticipated clothing's potential futures (a gradient activated by body temperature in Abito con tessuto a cristalli liquidi [1982]).
To Ruggeri, the dress is both an architecture, or shelter for the body, and more significantly, a screen; that is, a means of revealing or, conversely, obscuring the emotions through shape and form. She understood, early, the system of fashion as mediation, even as her designs proposed new social realities through both playful signaling and wear (Guanto-borsa schiaffo [1983])—not wholly unlike the hippie relational garb made by Franz Erhard Walther (1. Werksatz, Für Zwei/First Work Set, For Two [1967]), Lygia Pape (Divisor/Divider [1968]), and James Lee Byars (Dress for Five Persons [1969])—if still allowing individual integrity, and in a much funkier mode, according to the New Romantic feeling of that era. Ruggeri's fluent manipulation of the silhouette neither exaggerated nor conformed to orthodox female curves, instead transforming the inevitable "steps" of modernist progress into a fallacious postpunk flounce (Abito ziggurat [1984]) or scandalously punning on the sheath's punitive, fleshy containment (Abito salame [1989]). Her new wave separates Abito con polipo (1984) absorbed an oceanic analogy while the single accessory of a tentacled glove—ideal for grasping—foreshadowed the mediatic transformation of the subject. (The octopus's decentralized neural system is distributed throughout its arms such that environmental perception and sensation are nearly perfectly aligned.) This particular achievement—when the body comes into contact with, and processes, new information independently of the brain's function—was the technical proposition for attire that Ruggeri imagined in Per un vestire organico (1983). In this short video, another version of the polipo "dress," embellished all over with tacky suction cups, is alluringly performed—or indeed, animated—in the cathedral-like space of her Milan studio by dancer Valeria Magli. A few years prior, Flash Art had published Achille Bonito Oliva's formulation of the "Italian Trans-Avant-Garde" (1979): "Finally pictorial practices are taken up as an affirmative movement, as a gesture which is no longer one of defense, but of active, daytime, fluid penetration." Although he was describing the resumption of painting, and historical pastiche, by five Italian men, in retrospect Ruggeri's hypothetical octopus—a uniquely generative organism with distributed intelligence—better sustains the metaphor of fluid infiltration. In place of cynical categorical recuperation: metamorphosis.
Besides clothing, Ruggeri designed a cast-shadow recliner (Columbra [1990]), an upholstered easy chair embedded with an illuminated layer of grinning felines (Cats Vanity Fair [1999], produced by the firm Poltrona Frau), and other functionally ambiguous auratic objects and articles of bricolage that complicated the economically efficient conduct of interior living space, according to the Italian postwar precept of good design (Gioiello per lampadina [1978], A Bad Dream [1979], Scalvino [1980], Bicchiere vis-à-vis [2005]).4 In 2015 a densely hung exhibition celebrating Ruggeri's garments and objets d'art, Cin Cin, 1980–2015, was staged at the concept shop 10 Corso Como in Milan, followed by solo shows at Galleria Federico Vavassori in 2018 (curated by Mariuccia Casadio) and internationally at Campoli Presti, Paris, and Francesca Pia, Zurich, earlier this year. However quickly Ruggeri's projects—often mislabeled as "surreal," from the point of view of fashion—seemed to pass through the showroom and into the white cube, it was in fact her fantastical posthuman video manifesto that first brought her to the attention of a younger generation of artists and curators. Originally devised for a seminar at Palazzo Fortuny in Venice on the subject of "New Italian Trends in the Creation of Images," Per un vestire organico was briefly available online and has since featured in group shows from Los Angeles to Sydney alongside painting and sculpture by contemporary artists born the decade it was made.5 
Considering Ruggeri's belated detour into contemporary art via fashion, it is useful to note the correspondence between the readymade and ready-to-wear in terms of the production of images in the present. One side effect of the vertically integrated Italian production system was the consequent rise of the stylist, who mitigated the distance between consumer and assembly line by imbuing standardized garments with intimate-seeming qualities.6 The concentration of fashion, graphic and industrial design, and print media in 1980s Milan also supported a profusion of pre-Internet editorials prompting the novel staging or adaptation (if not mass production) of everyday tools or objects that specifically resisted modernist rationalism—items that in another tradition—sculpture—might be known instead as assisted readymades. The radical designers understood the implications of photographic reproduction well, for finding both a receptive audience and the occasional imitator. Here, the mythic story of Marcel Duchamp's Fountain (1917) can perhaps also be reconstrued as an unexpected item styled for a shoot rather than righteously sanctified via gallery installation, particularly as Alfred Stieglitz's black-and-white photograph is the primary document attesting to its historical appearance. Writing in The Blind Man that same year, Henri-Pierre Roché commended the artist's brilliance in "[taking] an ordinary article of life, and [placing] it so that its useful significance disappeared under the new title and point of view."7 In other words, it was an artwork "fashioned" akin to an experimental prototype, for which framing—that is, the image—is key to both its interpretation and distribution.
For her 2019 show Home: A User's Manual at the Institute for the History and Theory of Architecture at ETH Zurich, Ruggeri invited six colleagues to participate in an installation that riffed on Oulipo novelist Georges Perec's minute observations of a single apartment block in La vie mode d'emploi (1978).8 Drawings, soft sculptures, and fantasy objects—including a Studio Alchimia table from the series Mobile Infinito (1981)—were arranged within the gallery's column-free space in "rooms" plotted out against the taped-down floor plan of the Renaissance-style Palazzo Farnese. Conceived at scale, "Home" proposed domestic space as a postmodern puzzle of encounters and interactions, furnished for the playful reproduction of imaginative and intellectual (rather than sexual or biological) life. As an experimental showroom, it echoed the sentiment captured by Georg Brintrup in a short 1986 documentary portrait of the artist. Behind dark glasses—and from under a headpiece of gathered mesh netting in which two artificial birds perch—Ruggeri candidly admits that dressing is a problem she (and everyone else) faces daily: a problem that has a direct effect on one's approach to living. The expressive potentiality of this very possibility characterizes her experimental, if nonchalant, relation to fashion as a serious discipline, as a means to give unexpected shape to social relations.
Ruggeri's most recent exhibition in Milan afforded her largest gallery commission to date. La Règle du Jeu?, at Federico Vavassori, featured four long velvet-clad limbs or abstract structures, including Le Bourget? (2019), which filled an entire room and approximated the wingspan of a twin-engine aircraft. Clusters of smaller objects or pendants were named for figures from the eponymous 1939 film by Jean Renoir, a satire of the French bourgeoisie on the brink of World War II, under threat of fascism. Ruggeri allegorically reprised that catastrophic state of human affairs in which wealth, custom, and blind faith in technological modernity cruelly quash nature, romance, and emotional sincerity.
André (2019)—Renoir's tragic "hero"—consisted of a Cinzia Ruggeri–tagged MA-1 bomber jacket collaged with paper elements (a map of Paris, a headshot), red nail varnish, and LED lights draped across a small stand of ornamental shrubbery, as if it had fallen from the heavens. Hung in the gallery's window overlooking via Giorgio Giulini, the bodiless, black crepe coverlet Christine (2019) was festooned with adhesive bandages, flirting with a superficial vulnerability while floating on the lightest gust of hot air. A wall-mounted mirror, Pensiero fisso (2019), coldly reflected the gallery—including several deconstructed velvet elements—in glass shaped like oversized aviator glasses, adorned with a crocheted doily and rhinestones as if to soften an impenetrably judgmental gaze.9 In the last room, the bedazzled sawfish rostrum Arnese (1980) stood in tension with the mixed-media "ikebana" Saudade (2019)—a delicate arrangement of bleached white branches adorned with pebbles, snail shells, feathers, crab claws, plastic frogs and mice, and an emerald fur stole—as audible animal cries pulsed from Mano Sonora (2019); a constellation that together confused the natural and synthetic elements informing our concepts of wilderness, beauty, and harmony. This staged "environment," ever a backdrop to the chaos of human folly, sounded a note of caution as to nature's diminished powers of absolution (both ecologically and as a literary device).
A recording of J. S. Bach's The Art of Fugue (1747–50) built up suspense, cinematically, throughout the exhibition space. The poetry of this incomplete work is especially devastating; Bach died during its composition. Having lately recovered a critical dialogue with contemporary aesthetic form, and an art audience, Ruggeri passed suddenly in November 2019. More than ever, her work and her wit deserve a final regard. It is fitting that her last show artfully deconstructed the absurd rules of play:
Of what game is it a question? Of life, but of the life of a society which had reached the end of its decomposition and can only prolong its boring and useless existence at the price… of an absolute rule, the lie.10
Ruggeri's legacy is a reminder that with ingenuity, rules can always be bent—or elegantly broken.
1. "This structural transformation . . . also entailed a new professional profile that gallerists must strive to live up to and comically exaggerates their tendency to do so. In an economy whose stated maxim is the accumulation of wealth, galleries find themselves under pressure to build empires, 'expand or die' is supposedly the unofficial mantra in New York right now." Isabelle Graw, "The Gallerist's Hat," Texte Zur Kunst 96 (December 2014).
2. Benjamin H. D. Buchloh, "Rock Paper Scissors," Artforum 56, no. 1 (September 2017): 290.
3. See Taryn Benbow-Pfalzgraf, Contemporary Fashion, 2nd ed. (Detroit, MI: St. James Press, 2002), 582–83.
4. "Design is a conflict whereby certain groups enact the drama of an irresponsible formation of the world's surfaces, in order to establish centers of command that enable them to solve—by means of mankind—their individual problems of domination (not excluding the use of bombs)." Alessandro Mendini, "The Land of Good Design," in Italy: The New Domestic Landscape, ed. Emilio Ambasz (New York: Museum of Modern Art, 1972), 370.
5. See Elena Fava, "Cinzia Ruggeri: Vestire le emozioni," Zone Moda Journal 9, no. 1 (2019), https://zmj.unibo.it/article/view/9484/9492. Per un vestito organico was included in Habitat, Minerva, Sydney, November 15–December 20, 2014; Prick Up Your Ears, Karma International, Los Angeles, August 5–September 9, 2017; and Inside, Paddington Town Hall, Sydney, November 11–18, 2017.
6. However, this situation changed after the import quotas determined by the 1974 Multifiber Arrangement expired in 2005, the same year that China joined the World Trade Organization.
7. Quoted in Marc Dachy, The Dada Movement, 1915–1923 (New York: Rizzoli, 1990), 83.
8. Cinzia Ruggeri with Mariuccia Casadio, Alessandro Guerriero, Aldo Lanzini, Ugo La Pietra, Luigi Serafini, and Wang Shuo, Home: A User's Manual, gta Exhibitions, March 6–April 5, 2019. 
9. "In the cinema at present the camera has become a sort of god . . . It is the cameraman's duty to make it possible for us to see the spectacle, rather than the duty of the spectacle to take place for the benefit of the camera." Jean Renoir, interviewed by André Bazin, France-Observateur (1958), quoted in Bert Cardullo, Soundings on Cinema (Albany: State University of New York Press, 2008), 102.
10. Jean Prat, "La Regle du jeu," in Analyse des films de Jean Renoir (Paris: Institut des Hautes Etudes Cinématographiques, 1966), 87–88, quoted in Charles William Brooks, "Jean Renoir's The Rules of the Game," French Historical Studies 7, no. 2 (Autumn 1971): 272.
Cinzia Ruggeri (b. 1942 — d. 2019). Studied at Accademia di Belle Arti di Brera, Milan. Solo exhibitions include: la règle du jeu?, Galleria Federico Vavassori, Milan (2019); Finché si scherza, Galerie Francesca Pia, Zurich (2019); Home. A User's Manual, GTA Exhibi- tions, ETH Zurich (2019); déconnexion, Campoli Presti, Paris (2019); Umbratile con Brio, Galleria Federico Vavassori, Milan (2018). Group exhibitions include: We need more than one term for these big things, University of Applied Arts, Vienna (2019); The Estate Summer, Kim? The contemporary Art Center, Riga (2019); Lost in the Pool of Shadows, Emanuel Layr, Rome (2019); Article 132–75, Kunstverein Langenhagen, Langenhagen (2019); The Art Side of Kartell, Palazzo Reale, Milan (2019); Tra l'inquietudine e il martello, Galleria Federico Vavassori, Milan (2018); ITALIANA. L'Italia vista dalla moda, 1971–2001 Palazzo Reale, Milan (2018).

Kari Rittenbach is a critic and independent curator based in New York. Her writing has appeared in Artforum, frieze, Flash Art, May Revue, Texte zur Kunst, and in artist monographs and museum catalogues. She has organized exhibitions and events at Yale Union, in Portland, Oregon; the Kitchen, the Whitney Museum, SculptureCenter, and Artists Space, in New York; and the Barbican Art Gallery, the ICA, and Chisenhale Gallery, in London, among others.