CONVERSATIONS
Clemens von Wedemeyer "Cast Behind You The Bones Of Your Mother" at KOW, Berlin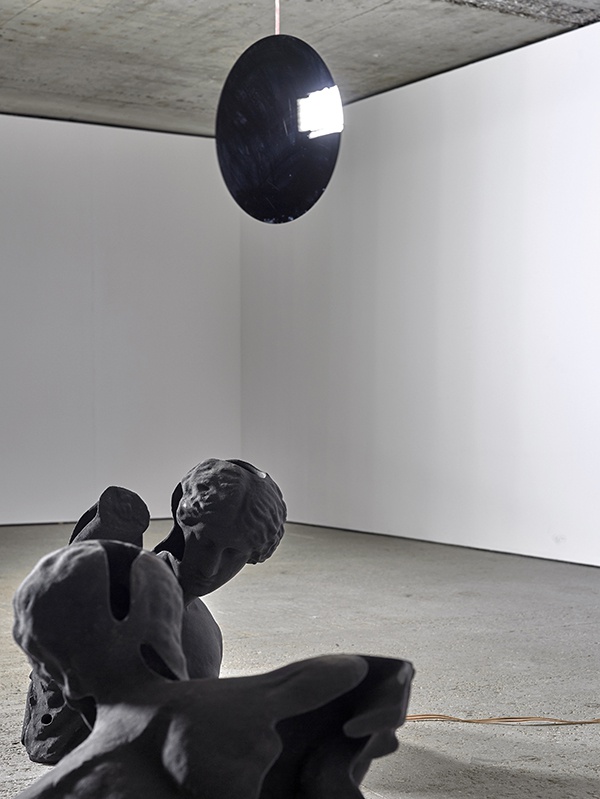 Clemens von Wedemeyer interviewed by Isabella Zamboni
Isabella Zamboni Looking at your whole oeuvre, it becomes evident that you often work with oppositions, or rather with the reversibility of opposed terms. One in particular seems to be crucial in your projects: the relation between "real" and "fake", between authenticity and the act of staging. Could you elaborate more on this, particularly considering the current overwhelming mediatization of events and facts—so-called transmediation—in which it becomes more and more diffi- cult to distinguish the image and the sign from the thing?
Clemens von Wedemeyer Daily images are heavily coded and can be misread, interpreted and functionalized in many ways. Consider the shots of 9/11 or the videos of ISIS murders, for example. I do think there is something like the "real" somewhere, but it is in any case overlaid by many layers of fiction. If you try to get rid of the fictional layers, the result can be very simple or very brutal or very clear, but of course the real cannot survive without the fictional or the ideas we have about the real.
IZ Another recurring polarity in your work, closely related to this one, seems to be between the terms actual and virtual, often occurring when you deal with the reconstruction of historical events. I was wondering if and to what extent the digital realm plays a role in your conception of the "virtual".
CVW I think the digital mode of virtuality is connected to the fascination I have always had with cinema. Since the beginning of my career I have been interested in "another" world behind the screen, but also in the ways we are creating other worlds while producing cinema. The virtual for me is not so different from the functions of cinematic fictional worlds. Recently I've been more interested in digital virtuality and how its technology can be used to reach a more extensive cinematic experience. Somehow it shows us how the realms of cinema, space and sculpture are related: when you have a virtual world you can make a film out of it, but you can also use those data to print with a 3D printer. And eventually develop them in such a way that the spectator can walk through the virtual space like in Woody Allen's movie The Purple Rose of Cairo.
IZ Parallel to a reflection on film-as-process, which you also just mentioned, I have the impression that in your works you recurrently employ very clean, appealing aesthetics and classic canons of cinematic language, frequently with an emotional allure. Could this be read as a sort of critical comment on mainstream languages, or more as a strategy to foster empathy in the viewer—that suspension of disbelief upon which you often reflect— or is it intentionally ambiguous?
CVW I've always thought that I don't want to have a style. I didn't want to develop a specific trademark in my work. I've always tried to use the aesthetics of cinema history, its grammar, as a kind of stranger's skin which you can apply for specific reasons, to produce an emotional or conceptual impact. For example, for a video called OTJESD (Leaving), presented at the Moscow Biennale in 2005, I wanted to make a film that looked like a Russian film, so I decided to bring into play Tarkovsky's aesthetic qualities. But it is also true that I'm interested in the mainstream languages of classic cinema or television in order to use and distort them, as you suggest—and to the limits of my means. Often I put the spectator in a situation where my inten- tion in this regard is not so immediately clear.
IZ Something related to the spectator's role: I have the feeling that in many of your works and videos (for example, Muster (Rushes), Von Gegenüber, The Cast, Die Probe), one central activity of the characters or one important thematic subject among others is the act of seeing.
CVW There are specific cases in my work where the characters refer to people watching the movie. For one of the first films I did at school, I took 200 viewers from a cinema and shot a film with them. When you put the 35mm film back on a cinema screen, you have a direct mirror of possible viewers. The act of seeing is certainly a topic in my work, but I think it is not only about seeing, it is also about being a witness, being somewhere in a certain moment while being transformed by the gaze upon you.
IZ Your two last projects—Every Word You Say (2014) and The Cast (2013)—have explored the relationship between film and sculpture. I know that your exhibition at KOW gallery also develops this theme. Could you explain in what ways you see the two disciplines as related?
CVW For The Beginning, I have been editing snippets of fiction films from the twentieth century which dealt with the fascination of sculpture within cinema, like October by Eisenstein or Voyage to Italy by Rossellini. While editing, it slowly became clear to me that the actor is kind of a sculpture, too. Film tried to overcome sculpture and produce a new art form, as a three-dimensional form as well. A moving camera around an actor replaces the viewer. It is also curious from an economic point of view: the budget for the production of a sculpture can be similar to the budget for the production of a short art film.
IZ I have the impression that you also try to suggest this relation between the two disciplines through a kind of architectural, sculptural installation of your video works in exposition spaces.
CVW Yes, I have become interested in editing the spatial experience of the viewer within the exhibition space as well. For example, for The Beginning, I developed a way of presentation that fosters an experience of it specifically through space and time.
IZ I imagine that the title of your exhibition at KOW, "Cast Behind You The Bones Of Your Mother", is a reference to the Greek myth of Deucalion and Pyrrha, which you already retold in The Cast. There, the two figures manage—as the only survivors of a flood—to generate new forms of life through stones. It seems that this myth evokes many important aspects of our work: the relation between the terms dead/ alive, fixed/moving, human/thing; the discipline of sculpture, but also archi- tecture (through the metaphor of the stone); the value of the past in the con- struction of the present, as well as the fiction of history (mythology). Do you agree? And how did you come across this myth?
CVW I agree, we can talk about those obvious oppositions in my work, which can be quite simple, but I'm trying to use them to produce another view on the same work. For example, the video loop starts over again, you experience things for a second time and begin potentially to perceive them as the exact opposite, as if from another point of view. Deucalion and Pyrrha is not a well-known myth—a mix of the biblical flood and the story of Prometheus. I came across it by chance during my stay in Rome in 2013. It's interesting for the idea of growing life out of stones, which to me is related to 3D printing in a way, but also interesting when interpreted as leaving behind the past in order to conceive the future. At KOW I will combine this myth of creating life through the production of sculptures and the idea of robots, of artificial intelligence, hence a combination of new life with new technologies. At the gallery there will be an installation which is a combination of sound and 3D printed sculpture. It's like a test, the experience of a contemporary studio where new forms of life are being tested.
.
at KOW, Berlin
until 27 February 2016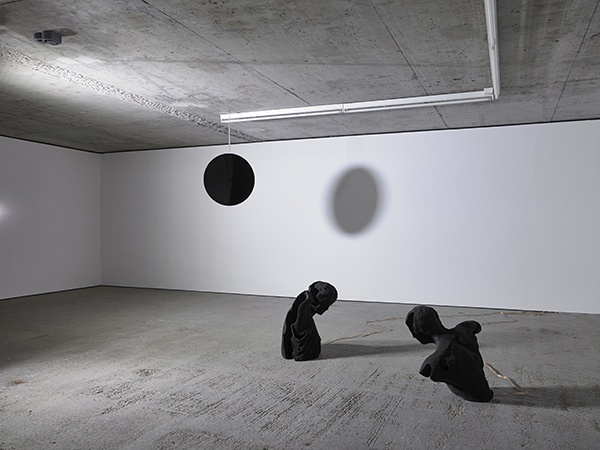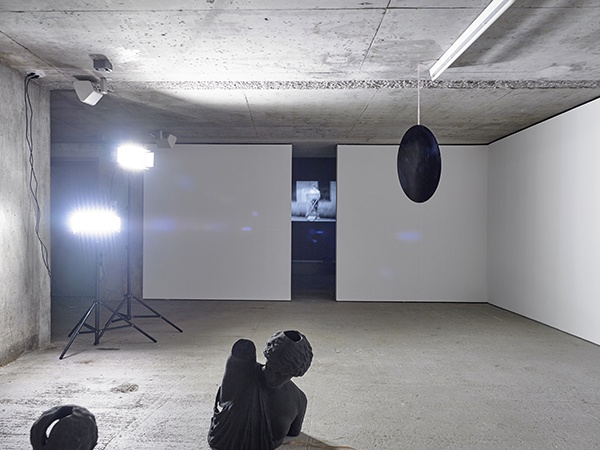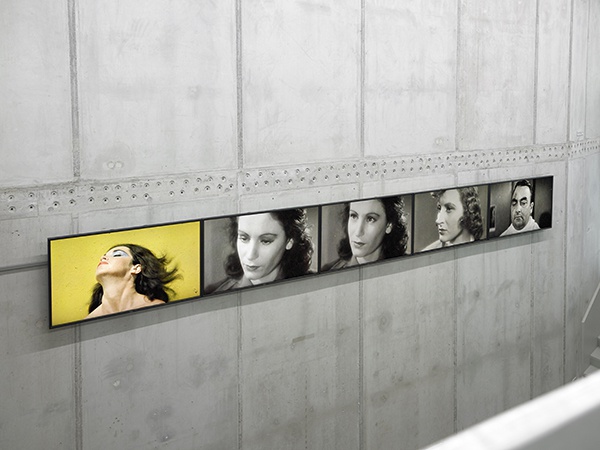 The Beginning. Living Figures Dying, 2013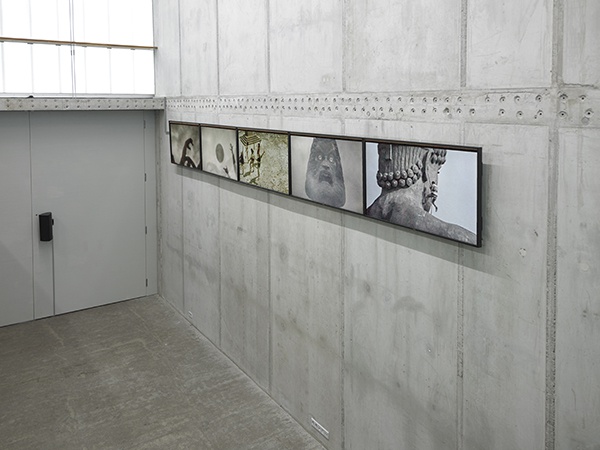 The Beginning. Living Figures Dying, 2013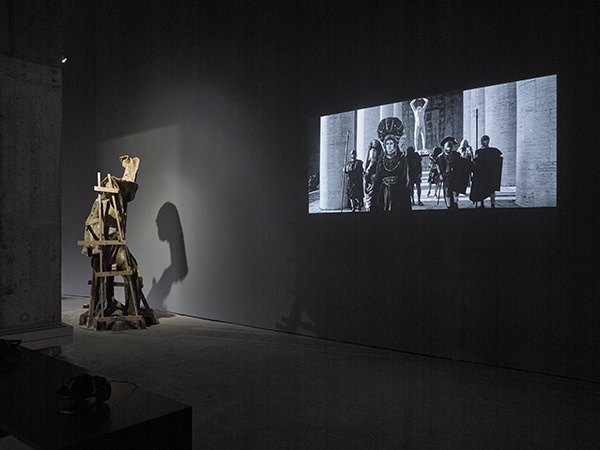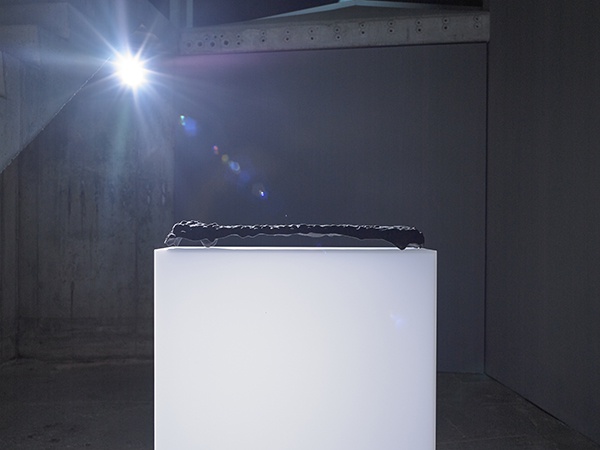 A Recovered Bone, 2015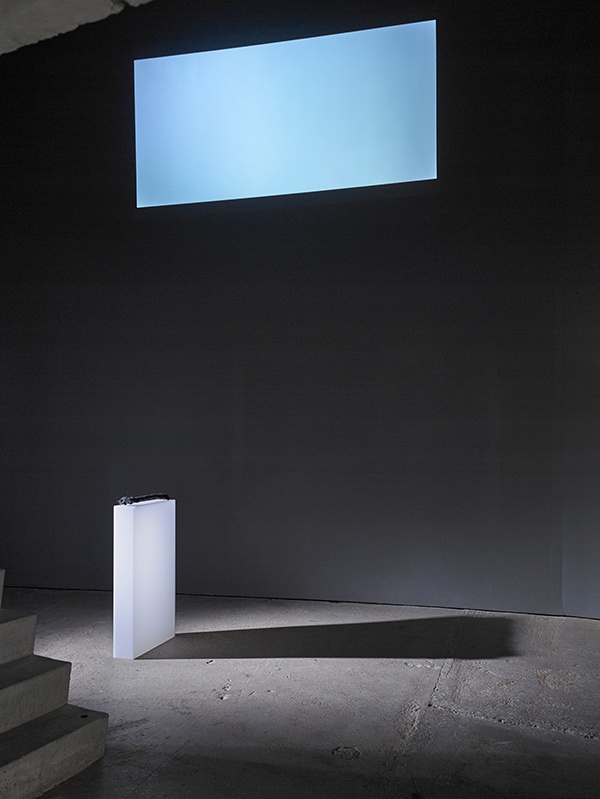 Clemens von Wedemeyer "Cast Behind You The Bones Of Your Mother" installation views at KOW, Berlin, 2016
Courtesy: the artist and KOW, Berlin. Photo: Ladislav Zajac / KOW