Corporate Identities
Collezione Giuseppe Iannaccone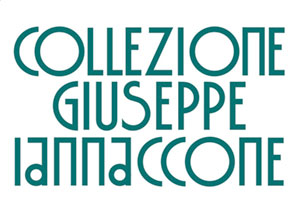 Collezione Giuseppe Iannaccone
September 2015 ~ ongoing
Printed Matter, Corporate Identity and Website
The website presents a complete archive of the works in the collection, linking them together through multiple recurring themes. A set of publications accompanies and documents "In practica", a series of exhibitions featuring young Italian artists.
The font and colors of the logo are inspired by the building at Corso Giacomo Matteotti 11 – known as Torre San Babila or Torre SNIA Viscosa, designed by Alessandro Rimini (1935-1937) as Milan's first skyscraper – which houses the offices of the law firm where part of the collection is located.
..
.
Printed Matter and Corporate Identity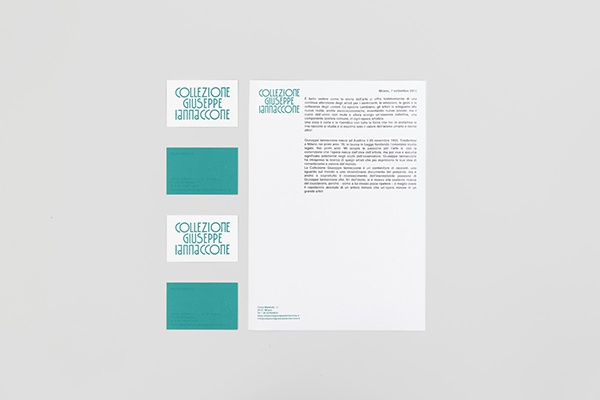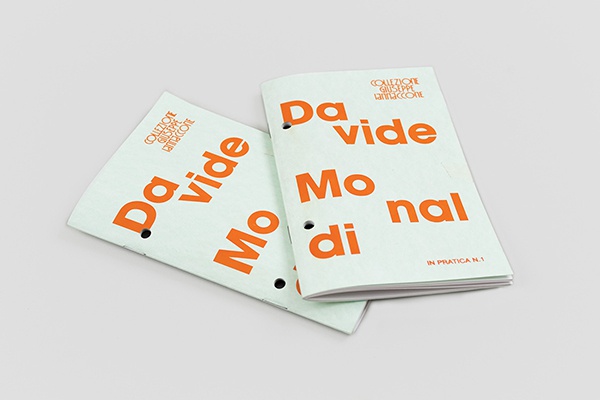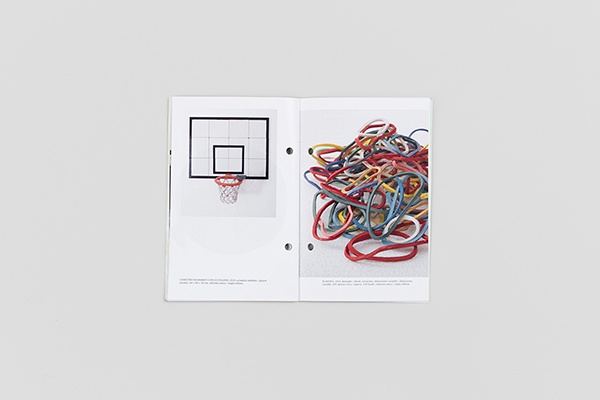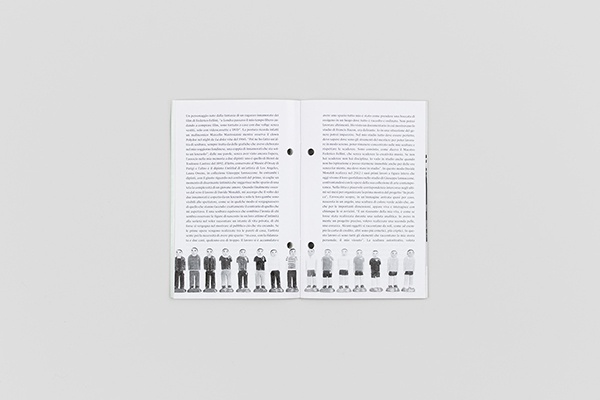 .
Website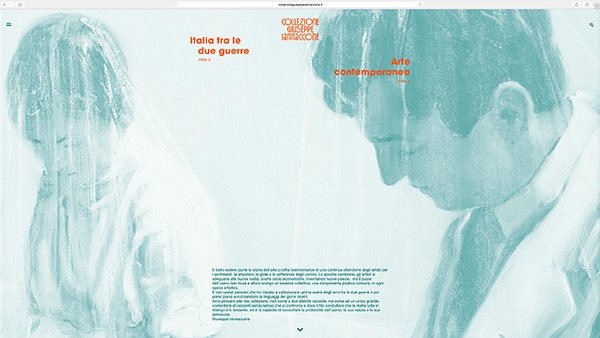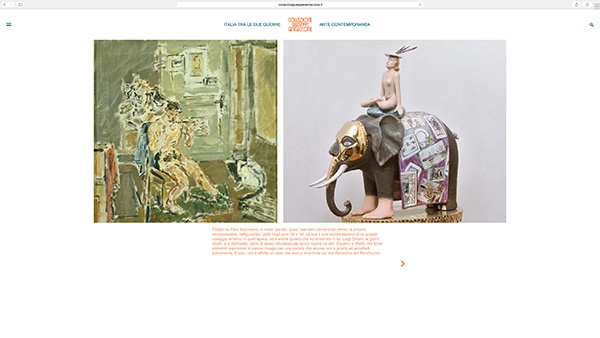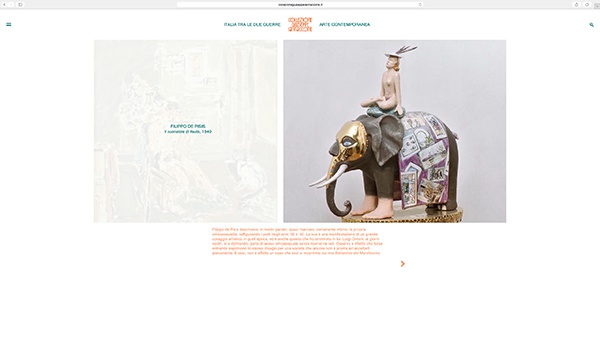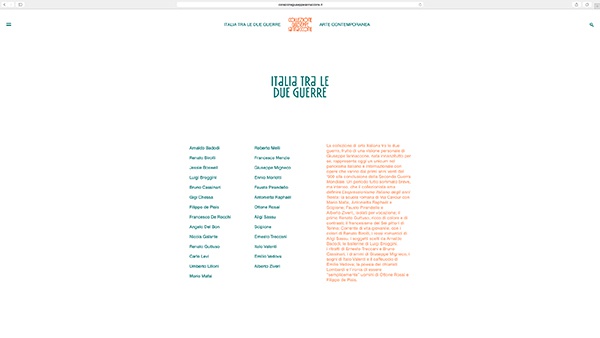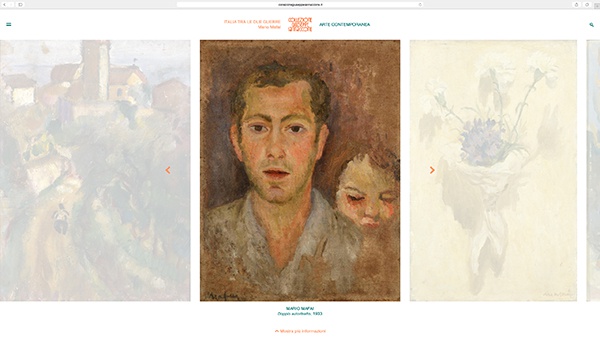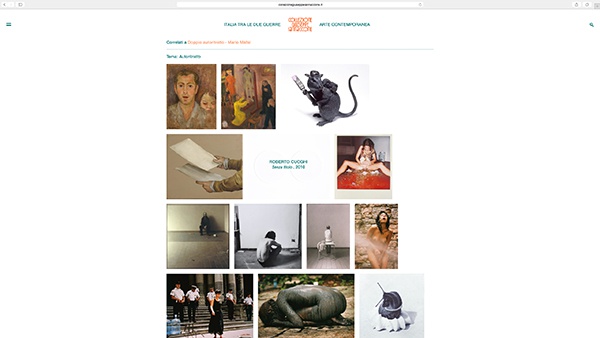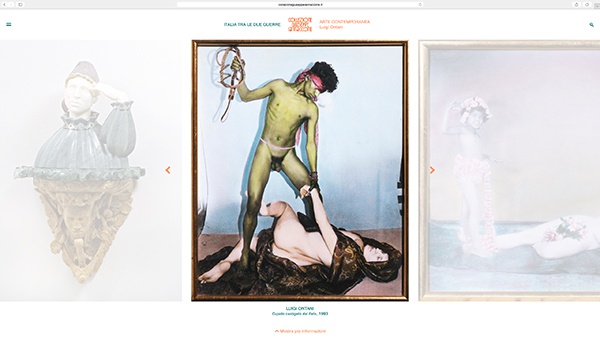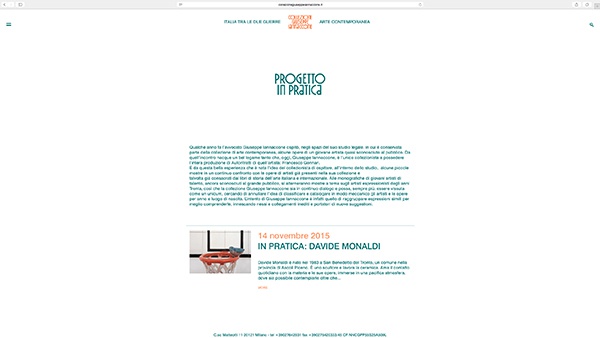 .
iPad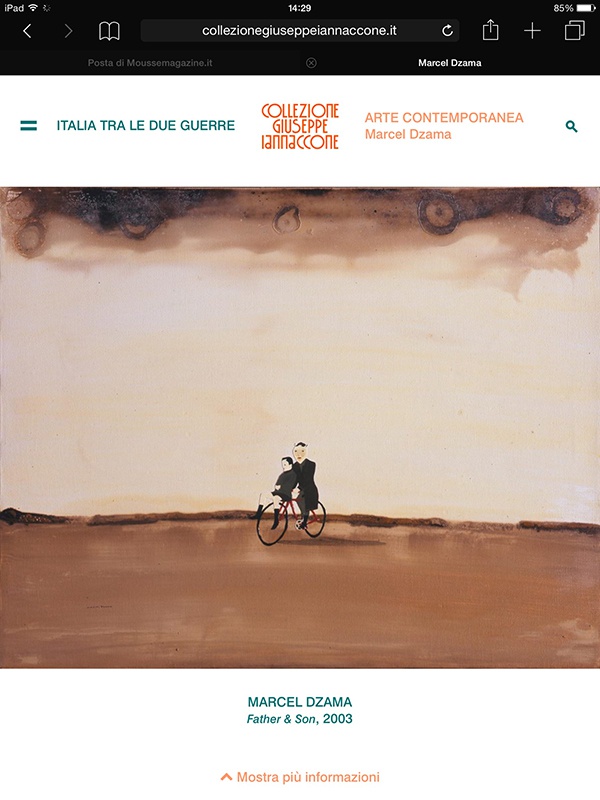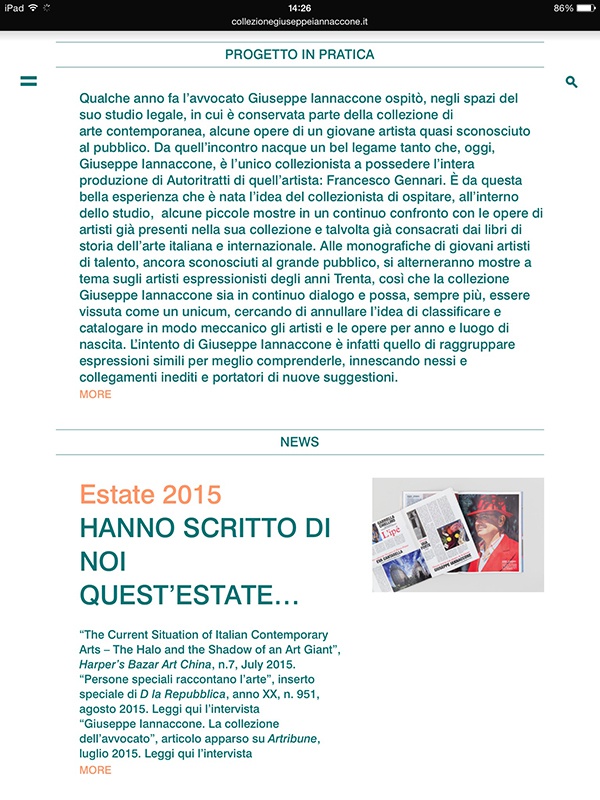 .
Mobile