REVIEWS
"From Concrete to Liquid to Spoken Worlds to the Word" at Centre d'Art Contemporain Genève, Geneva
Close
1
2
3
4
5
6
7
8
9
10
11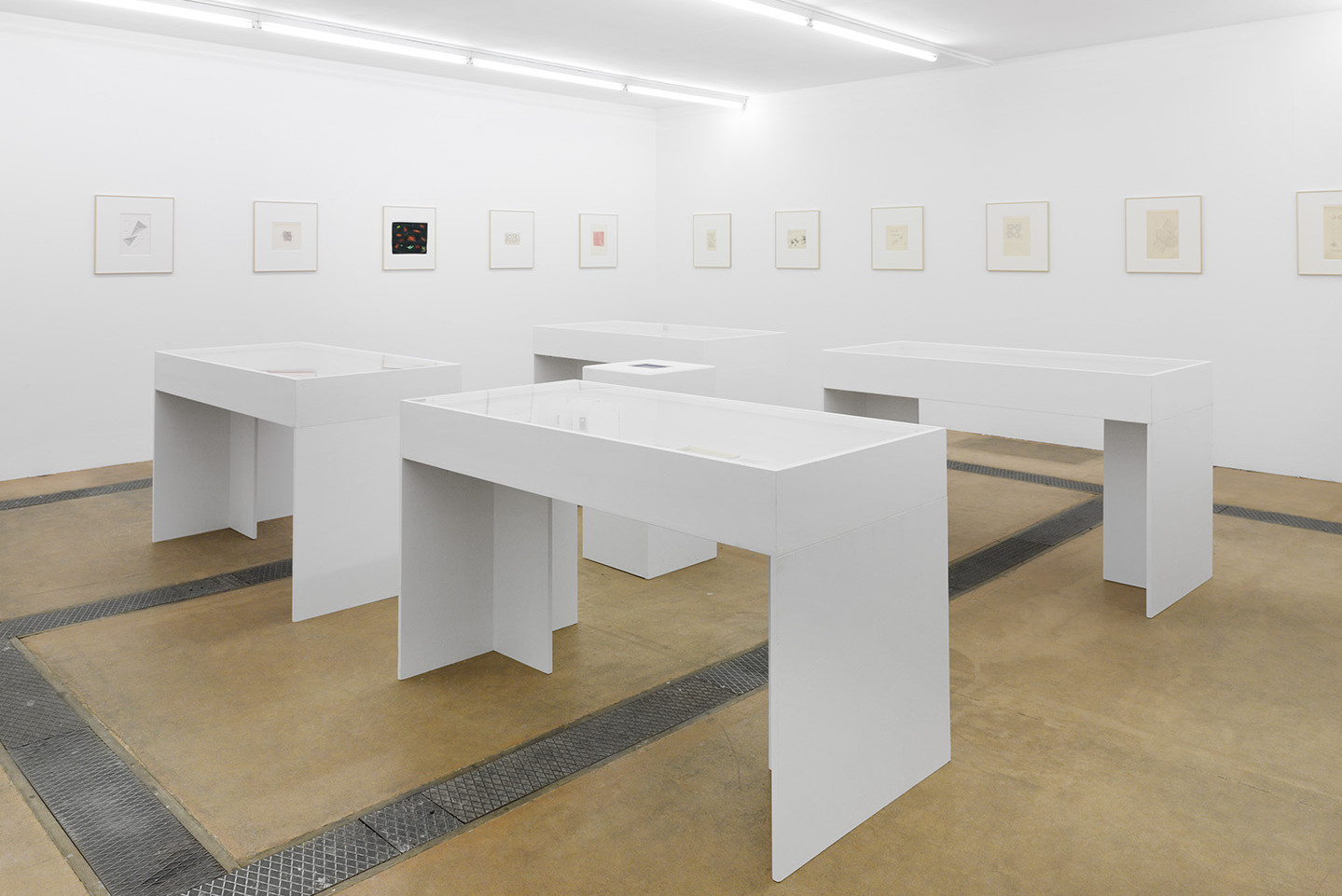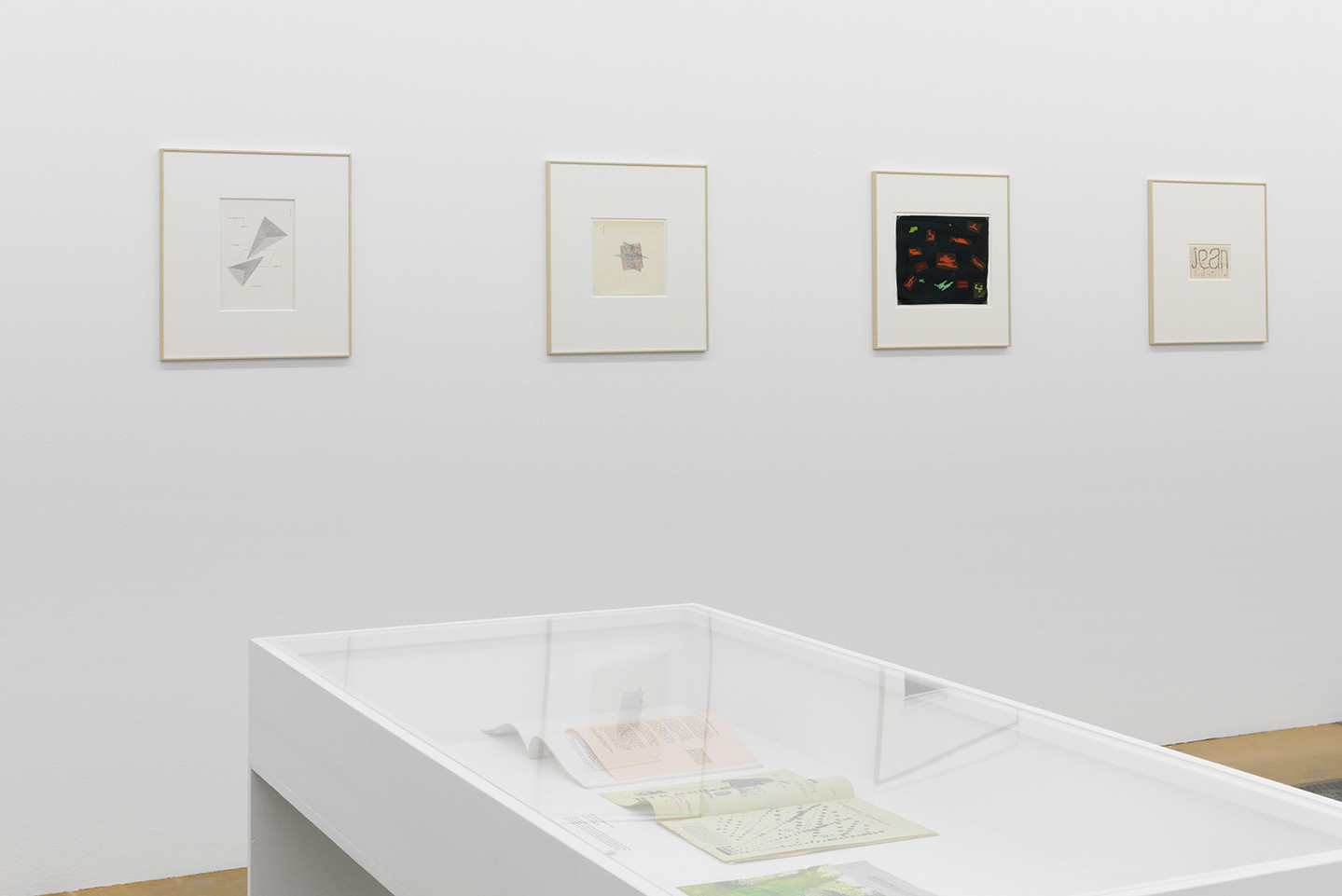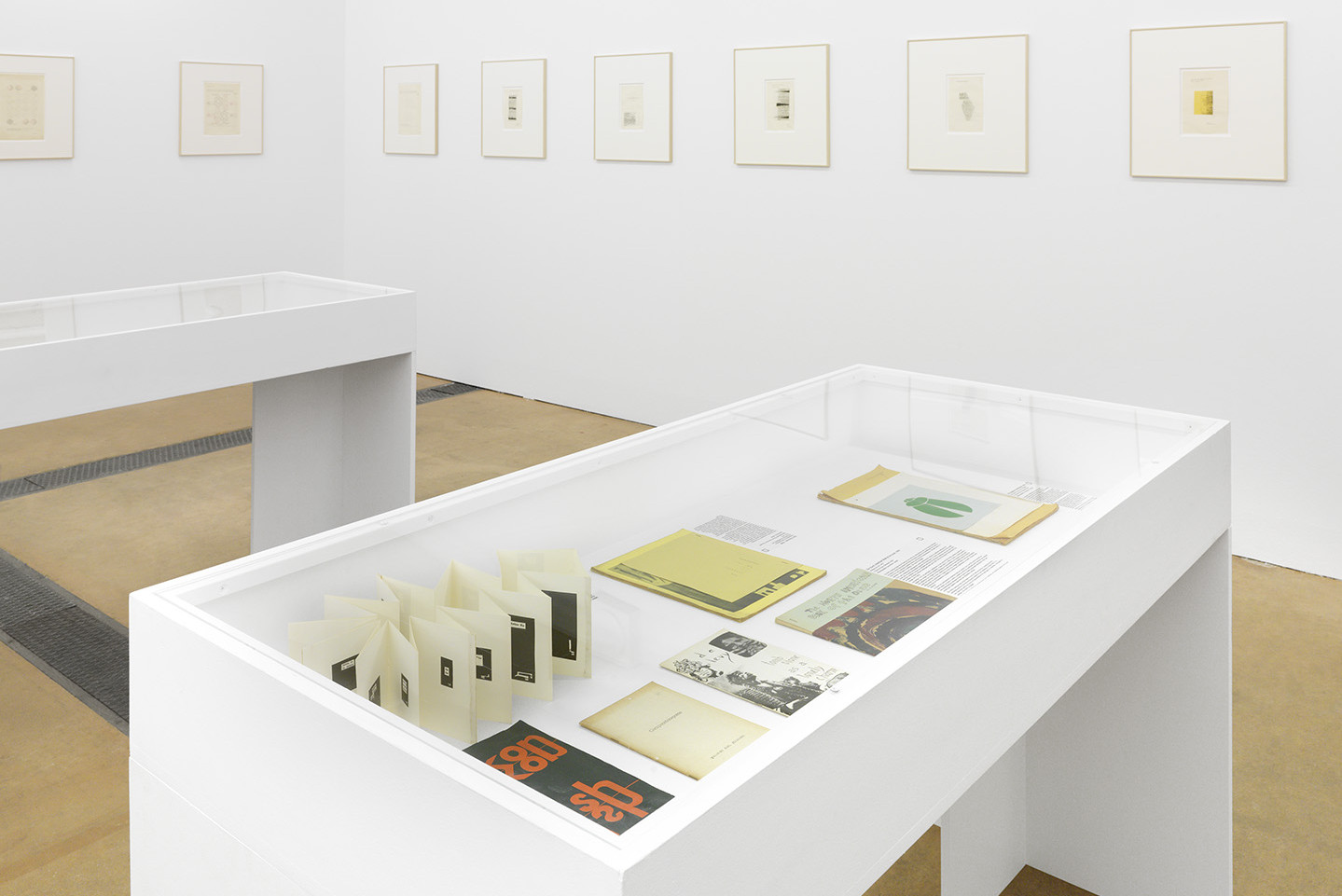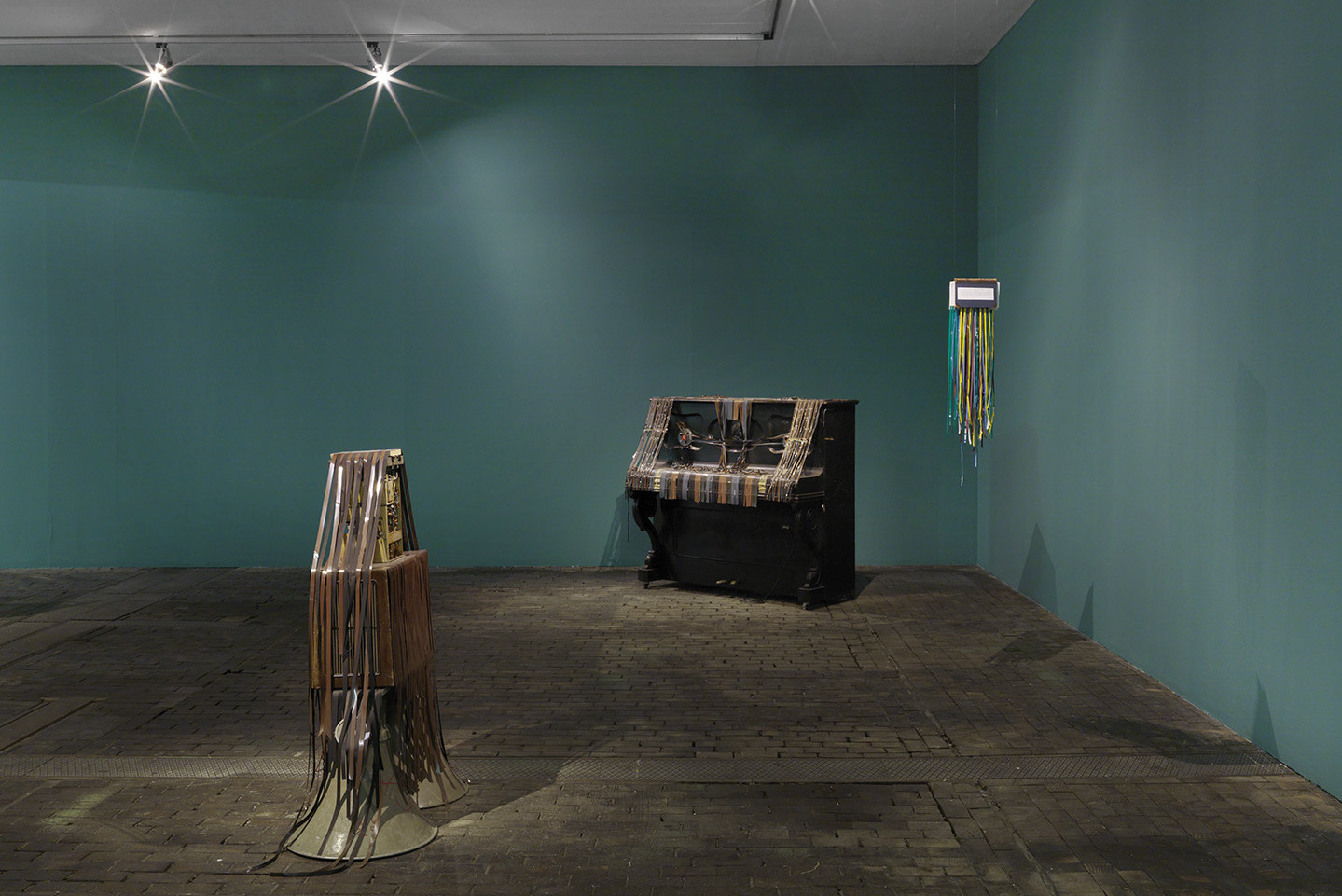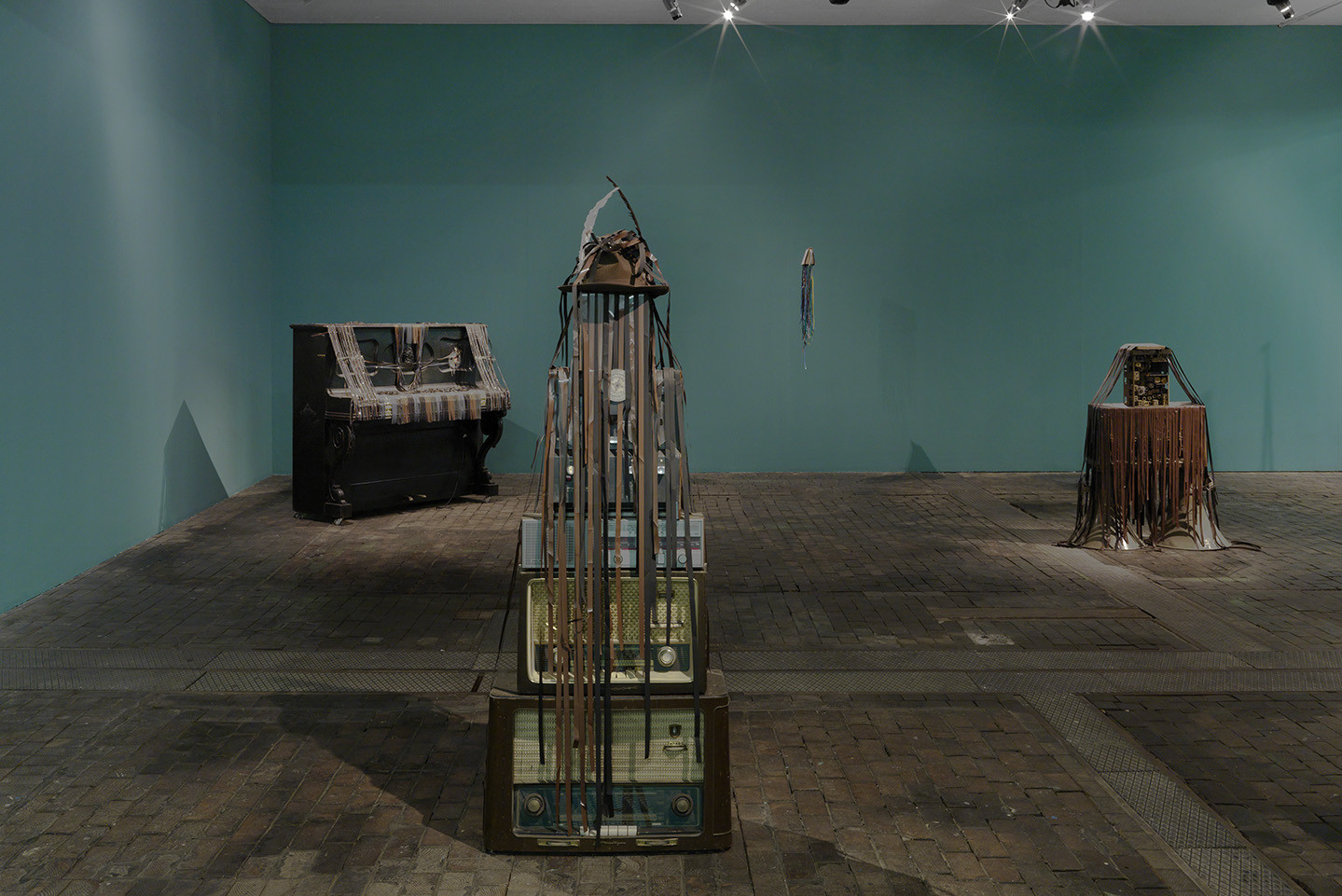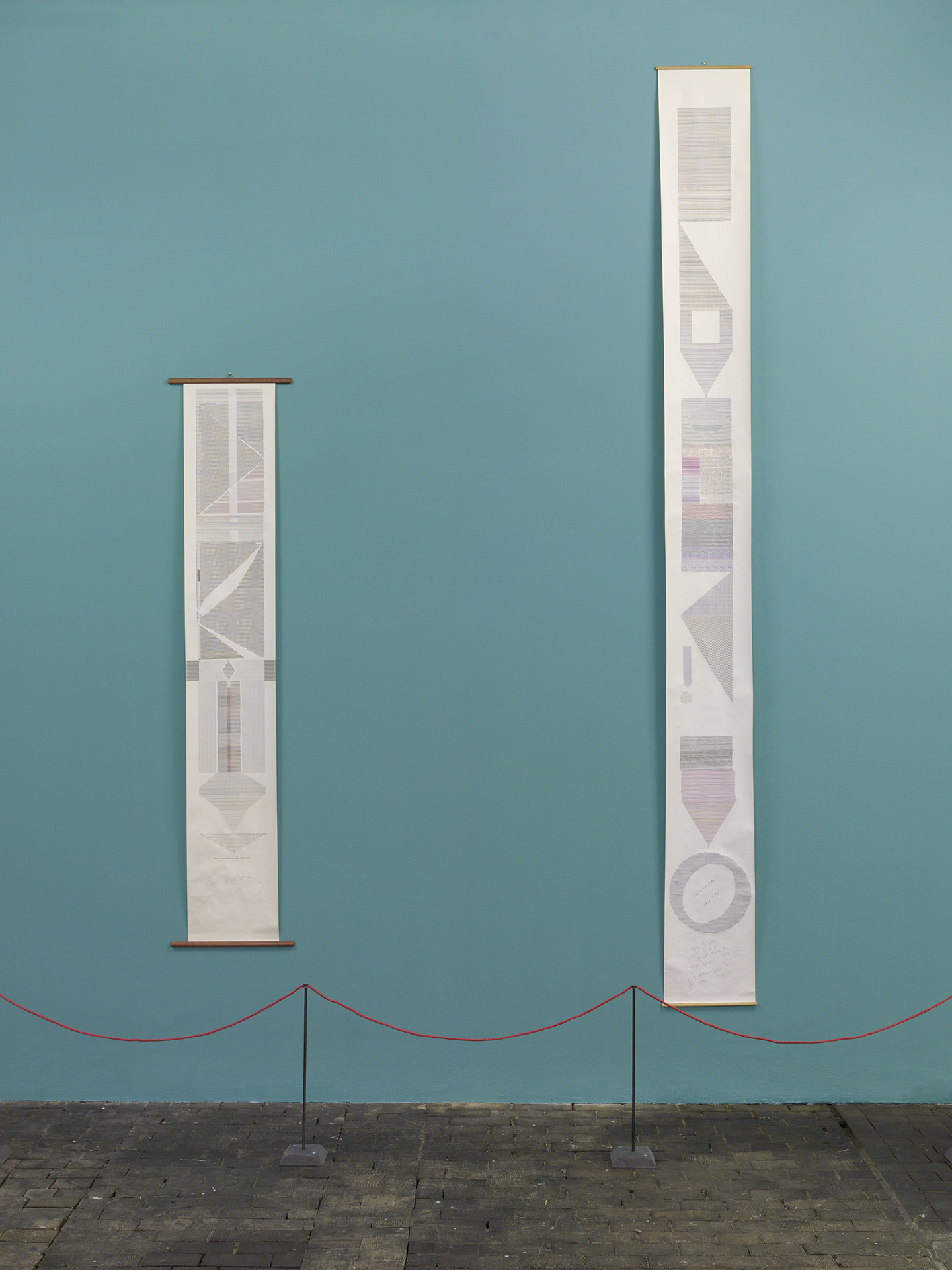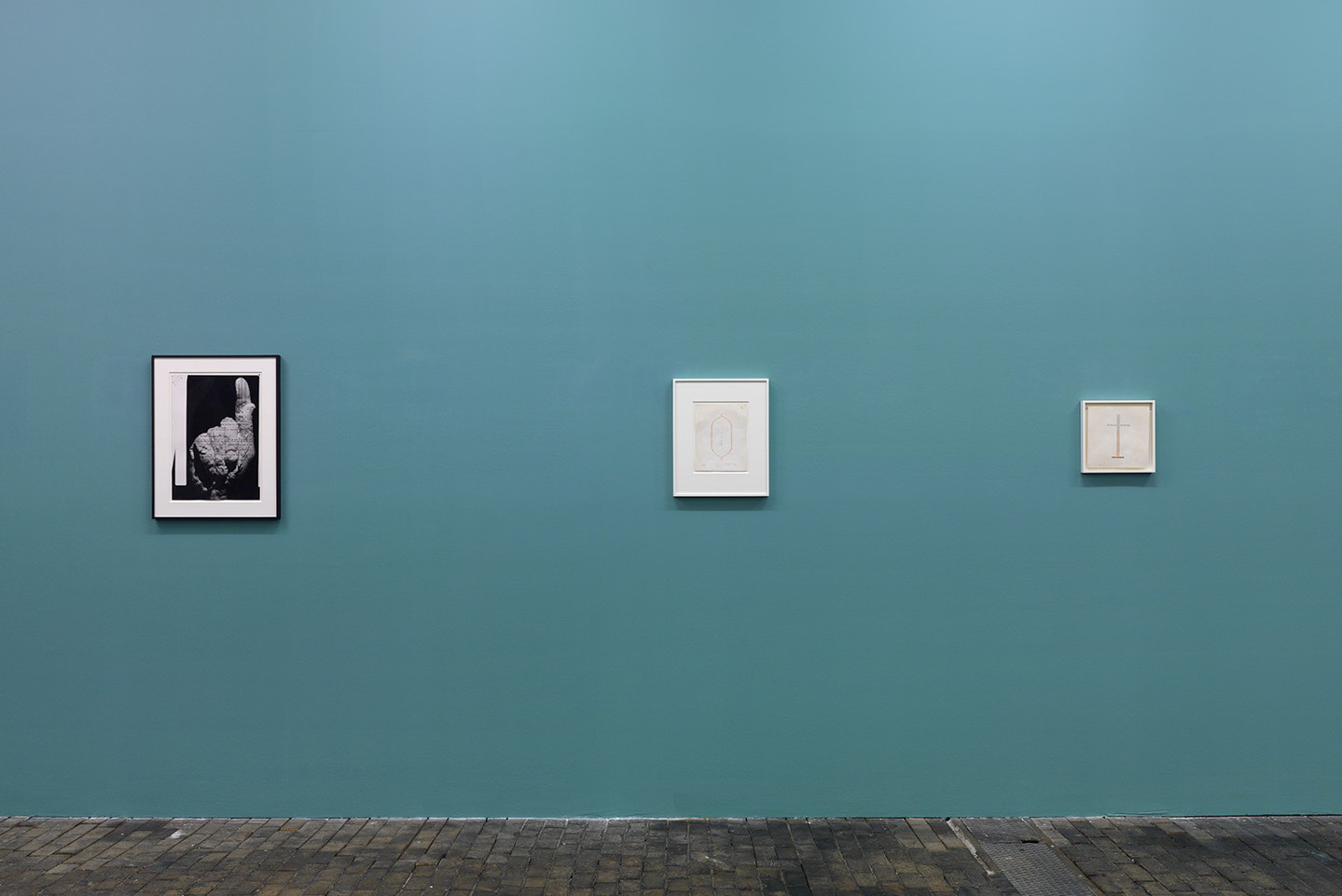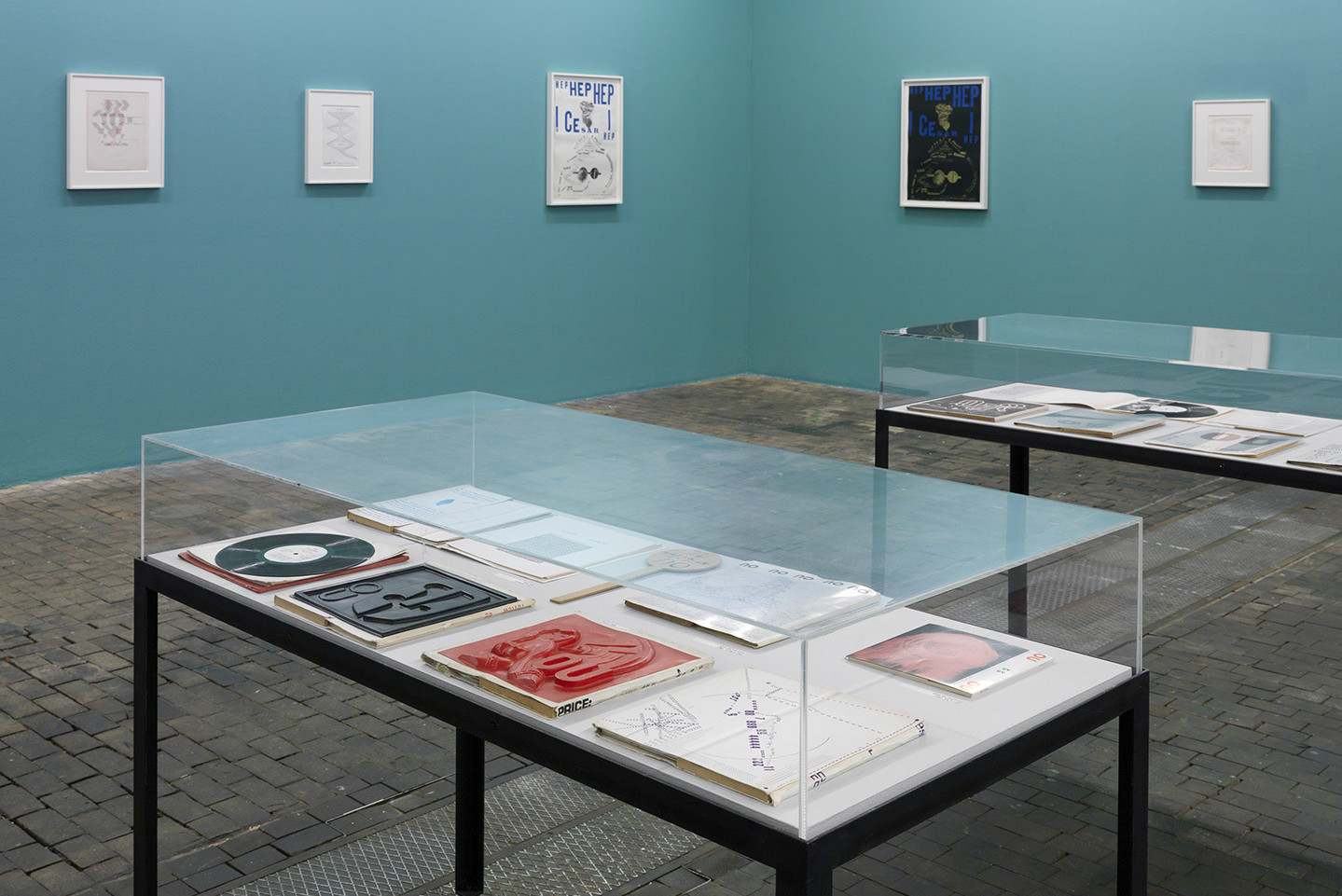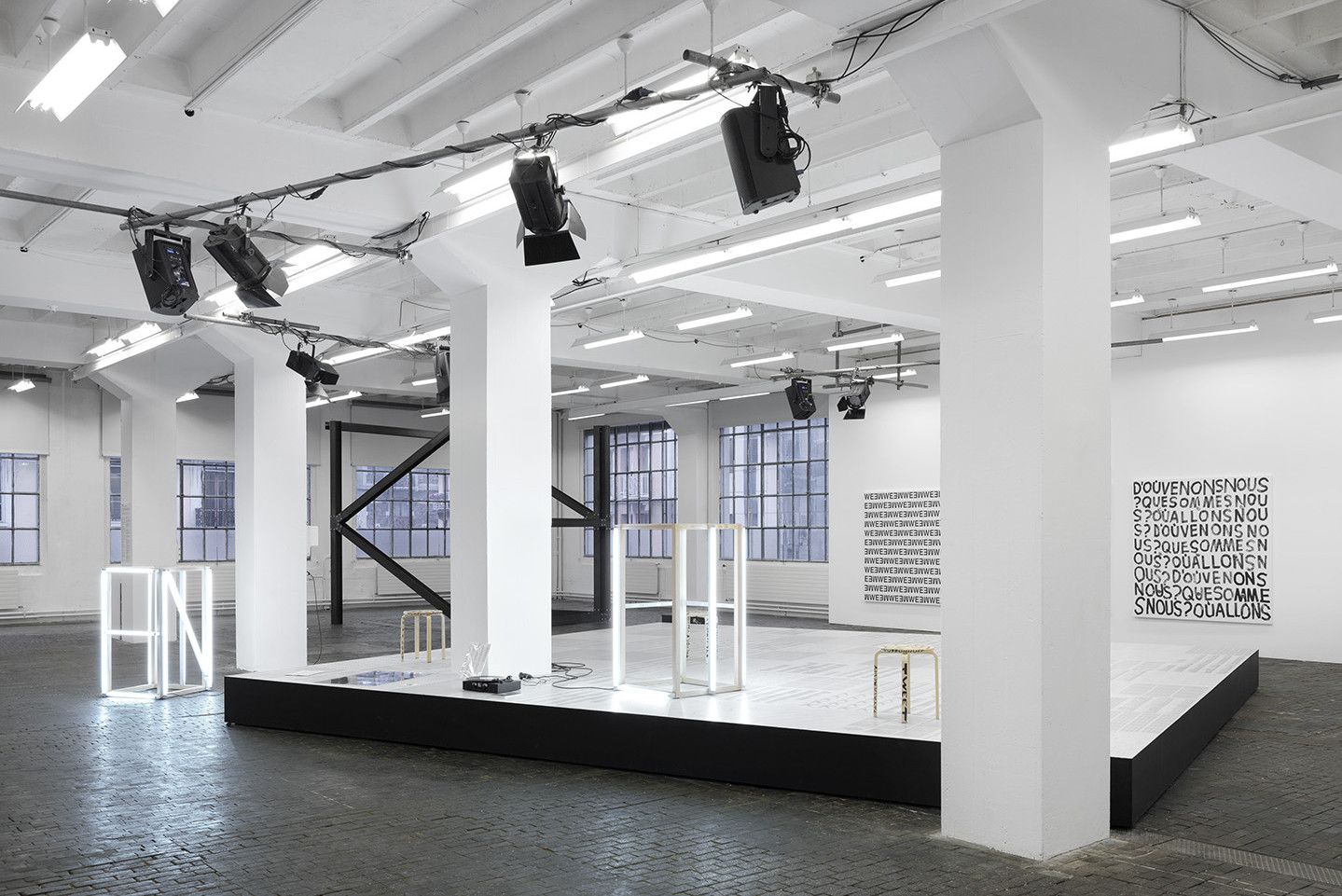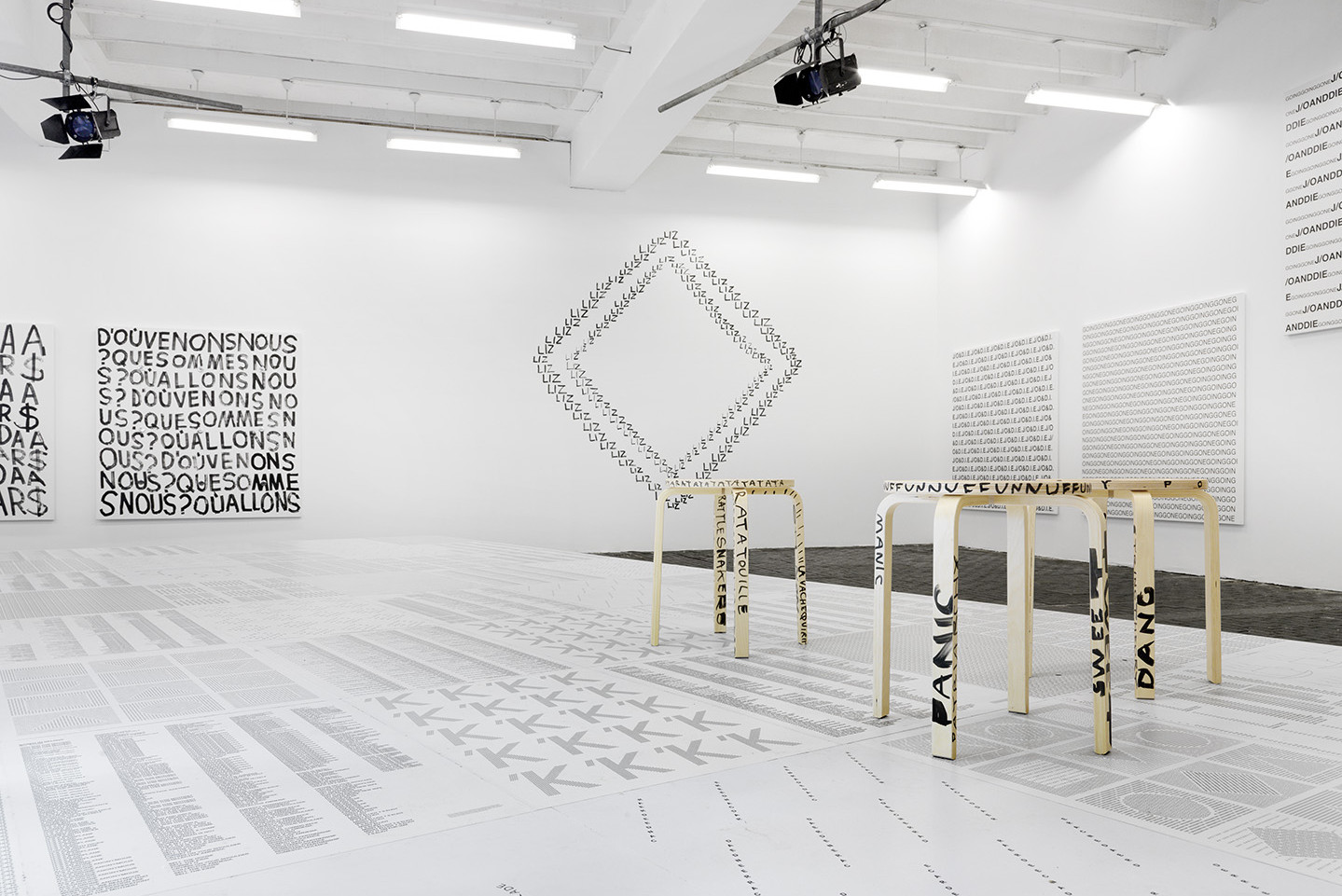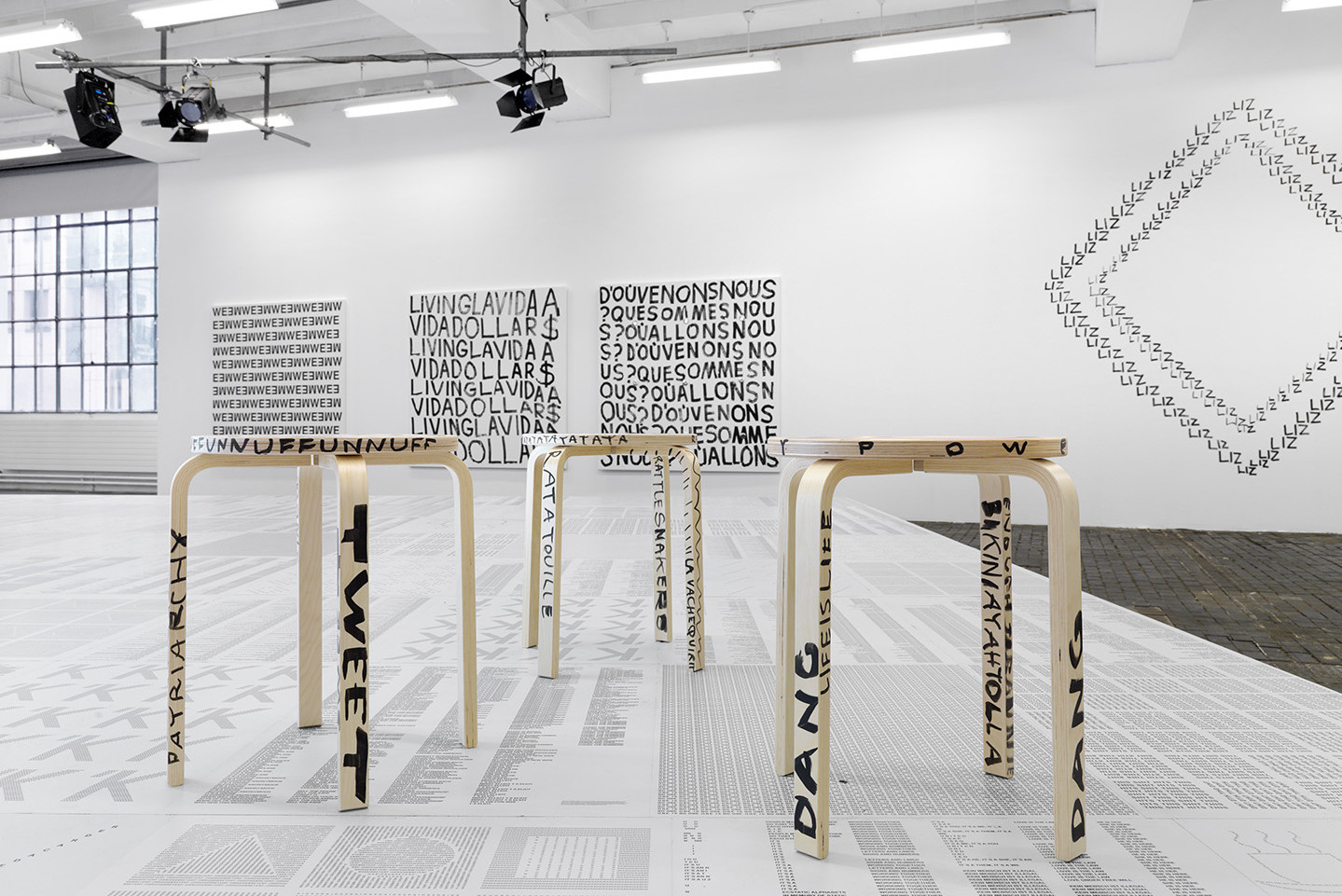 by João Laia
From Concrete to Liquid to Spoken Worlds to the Word explores the longstanding relationship between concrete poetry and contemporary art. Focusing on four key figures, Henri Chopin, Karl Holmqvist, D.A. Levy and Dom Sylvester Houédard, the exhibition's scope is expanded by forty other projects showcasing a wide number of presentations, performances, readings and screenings. Occupying the Centre's three floors, the show stirs a fruitful and layered dialogue between its elements, which bypasses the linearity of a chronological structure often featured in this kind of endeavors. The forth floor presents the work of D.A. Levy and Dom Sylvester Houédard, whereas the third and second floor respectively display Henri Chopin and Karl Holmqvist's. Proposing a selective mapping of concrete poetry's history, the exhibition also speculates about its present manifestations and the renewed currency of past experiments in light of the digital turn.
D.A. Levy (1942-1968) was a leading actor of Cleveland's underground scene. Due to his recurrent employment of printed matter, he is considered a precursor of the "zine." The exhibition includes a number of these fragile and short-edition publications produced using a photocopy machine, some featuring colour interventions by the artist. These works reveal Levy's playful and iconoclastic imaginary, influenced by the Beat Generation and Surrealism as well as Nihilism and Buddhism. His practice merges spirituality and dissent and expresses a belief in an interior language-life which, trough fragmentation and destruction, would overcome the collectively asserted meaning of words. The friction between Levy's provocative activity and Cleveland's conservative milieu established his anti-systemic reputation, which was enhanced when he set most of his work ablaze shortly before committing suicide.

Dom Sylvester Houédard (know as dsh) produced his first concrete poetry work in the 1960s using an Olivetti lettera 32, the same typewriter as Henri Chopin's. From Concrete (…) displays several examples of his excellent early Typestracts (a term coined from the junction of "Typewriter" and "Abstract"), where dsh reconfigured the relationship between a word's form and content. These works explore the potential and limits of the mechanical apparatus as well as the physicality of the word through a range of vertical and horizontal patterns which release language from its imposed rules. A Benedictine monk, dsh authored a number of writings on art, religion and philosophy, having collaborated with figures such as John Cage, Yoko Ono and Gustav Metzger. Known for his wider ecumenism, dsh's web of interests included Buddhism, medieval Catholicism, Induism and Islam. From the mid 1970s dsh retreated into his monastic life and disappeared from public view.
The effective conversation between dsh and D. A. Levy underlines their overlapping interest in a mystical language; their personal takes on the poetic and the spiritual meeting as forms of a liberated way of being in the world, transcending the social constraints imposed on poetry and life. Active since the 1950s, Henri Chopin (1922-2008) is a major figure of concrete poetry who also defended the emancipation of language and life from society. Attentive to the experiments of Dada and Surrealism and working in the aftermath of Lettrism, Chopin was particularly interested in overcoming the written form and in exploring the potential of sound. The exhibition includes the film version of his early poem Pêche de Nuit (1957), where repetition reveals the vast shades of embodied speech. The show also includes the French manuscript of La Crevette Amoureuse (The Shrimp in Love) (1967-1975), a 146-page paradoxical piece that eschews structure while recounting the history of Western thought. The show also presents a number of Chopin's Dactylopoèmes, which, similarly to dsh's Typestracts, explore the hidden abstraction of language and words, using repetition and also including pattern making or overlap as productive mechanisms.
Chopin's Sculptures Magnétiques are the highlight of the exhibition. Rarely displayed to the public, these works are a sort of totemic alphabet produced by the assemblage of obsolete or second hand electro-acoustic devices that fill the space with the mesmerising concrete presence of Chopin's aural ghosts and spectres. The artist's experiences during World War II (he was a prisoner of Nazi concentration camps and spent time with the Red Army), lead to a profound distrust in Western culture, where, according to Chopin, language is a tool of domination and control. The destruction of meaning and the visceral exploration of sound, enacted via the insertion of microphones into his own body, translate his nihilistic approach to society. Chopin conceived the body as a space without norms, whose natural language surpassed institutional or idiomatic constraints. Sculptures Magnétiques embody the poet's investigation on human existence, creating a primary, ritualistic platform of aural and material expression where language becomes an individual rather than social voice, producing a liberated poetry of the corporeal.
Chopin bridges the joint historical display of D.A. Levy and dsh with the contemporary practice of Karl Holmqvist. The Swedish artist's choreography of words and letters occupies the open-spaced second-floor with wall pieces and sculptures, as well as a stage-like structure which hosts the show's extensive program of live events and where during the opening Holmqvist presented his spoken-word performance. Whereas Levy, dsh and Chopin see society as an external body and the individual as an agent in need of liberation from language's social imprisonment, for Holmqvist life has been engulfed by an ever increasing number of networks to which we are part of and to which we contribute: there is no outside. Palpable in works such as This Shit Hits This (2016) or Untitled (Four-letter word sculpture LIFE) (2015), the undefined quality of his practice, flirting with high and low culture, image and word, material and virtual, abstraction and figuration or sense and nonsense, echoes the blurred boundaries of our everyday.
In The Uprising: On Poetry And Finance, Franco "Bifo" Berardi argues that contemporary communication and economy operate under a regime of value indetermination and exchangeability, having lost their referentiality and becoming abstract signs. For Bifo, poetry allows such condition to be overcomed by disturbing the correspondence between language and information and retrieving the "sensuous body of language." Acting against the imposition of limits such as grammar, logic and ethics, poetry would be "reopening of the indefinite," enacting the endless potency of language. From the spiritual rage of D.A. Levy to the mechanical mysticism of dsh, the bodily emancipation of Chopin and the numbed humor of Holmqvist, From Concrete to Liquid to Spoken Worlds to the Word displays a wide sample of lived and disruptive poetic gestures. In the current context of monetised ideological media wars set in motion by gargantuan artificial intelligence tools, such a vigorous demonstration of freedom is a true offering, brushing against the normalization of heavily controlled forms of communication and living.
.
at Centre d'Art Contemporain Genève, Geneva
until 27 August 2017