EXHIBITIONS
Corin Sworn "Silent Sticks" at Collezione Maramotti, Reggio Emilia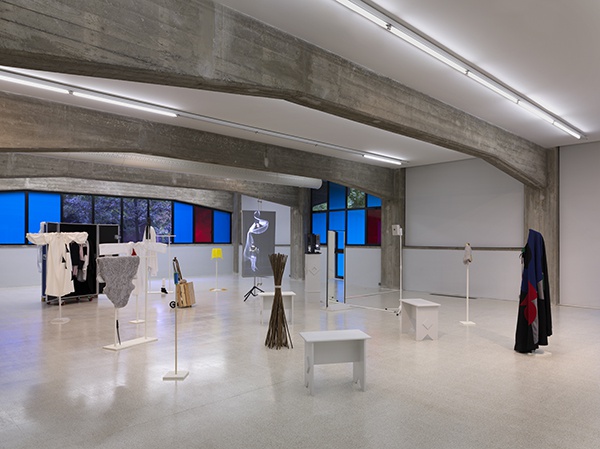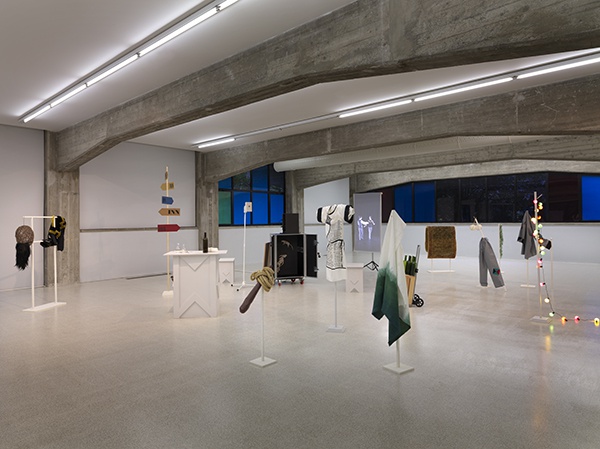 Corin Sworn, winner of the fifth edition of Max Mara Art Prize for Women, in collaboration with Whitechapel Gallery, presents her large installation Silent Sticks at Collezione Maramotti, where it will enter its permanent collection.
Continuing her artistic research weaving history, memories and fragments of true or imagined tales, in this new work Corin Sworn has drawn inspiration from the characters and stories of Commedia dell'Arte, a form of improvisational theatre developed in the 16th century in Italy where it continues to play an important cultural role even today; the characters of Commedia have continued to influence artists and writers for hundreds of years, from Shakespeare and Marlowe to Goya and Picasso.
The work is the result of the artist's residency in Italy in 2014, when Sworn explored in depth the culture of Rome, Naples and Venice, studying traditional stage plays and meeting actors and experts of Commedia dell'Arte.
Sworn is interested in the idea of mistaken identities and the frequent recourse to this literary device in the stage productions of Commedia dell'Arte: the first players and characters with radically different appearances (a woman passing as a man, a master dressed as his servant or a nobleman with the look of a beggar) toyed with the perception of strictness linked to rank and social standing, and represented the anxieties derived from the instability characterising society at the time, by winking at liberty and social mobility. Inspired by these ideas, Silent Sticks reworks the story of a famous case of imposture in the 16th century and is set like a stage scene with props, costumes, sound and video elements. In particular the costumes designed by the artist who researched many historical and iconographic sources and found inspiration in the text Il teatro delle favole rappresentative by Flaminio Scala, were hand-made in collaboration with a team of designers and artisans from Max Mara.
The exhibition is accompanied by a book documenting Sworn's experience, her residency in Italy, her sources of inspiration and the development stages of the project. The book comprises an interview with the artist by Guest Curator Bina von Stauffenberg and a text by Daniel F. Herrmann, Eisler Curator at the Whitechapel Gallery.
.
at Collezione Maramotti, Reggio Emilia
until 28 February 2016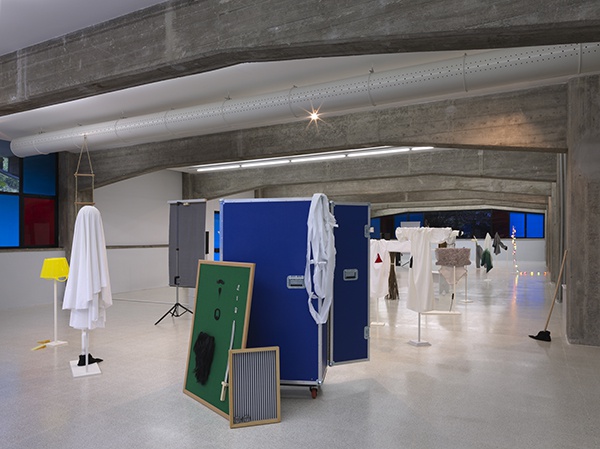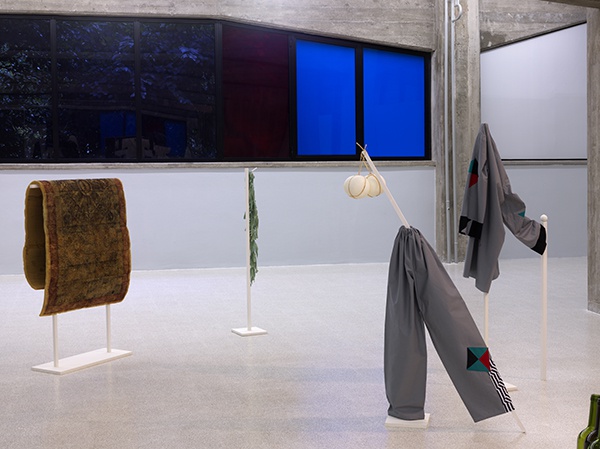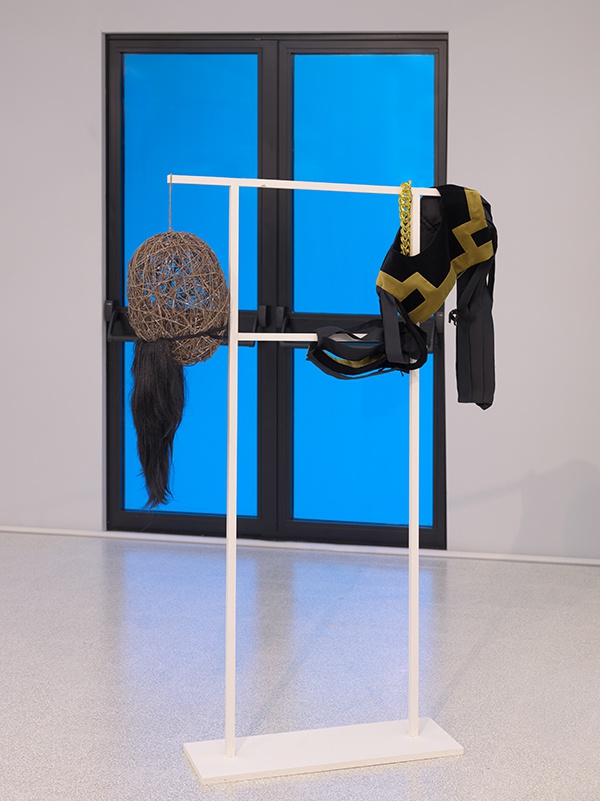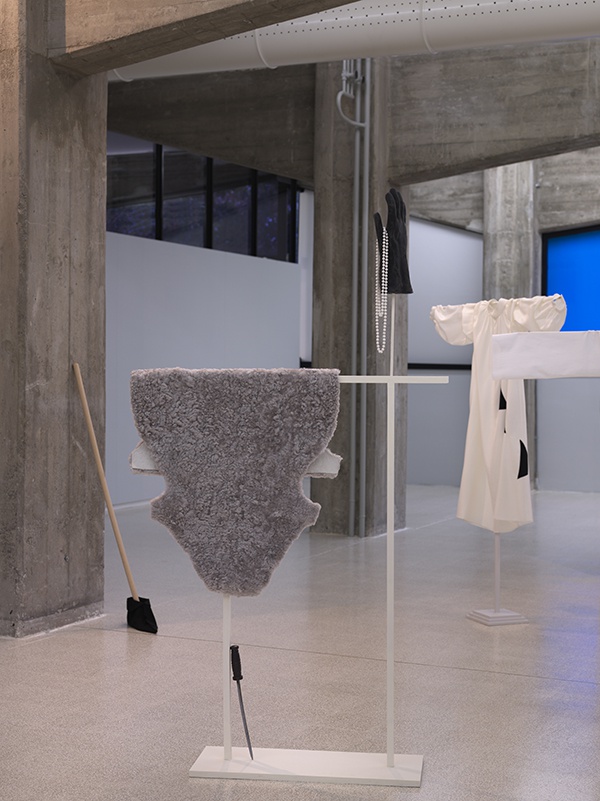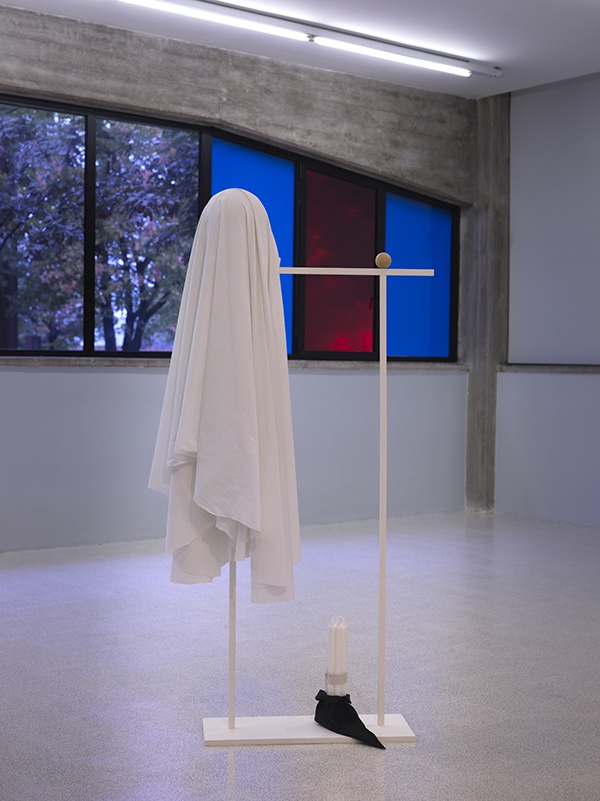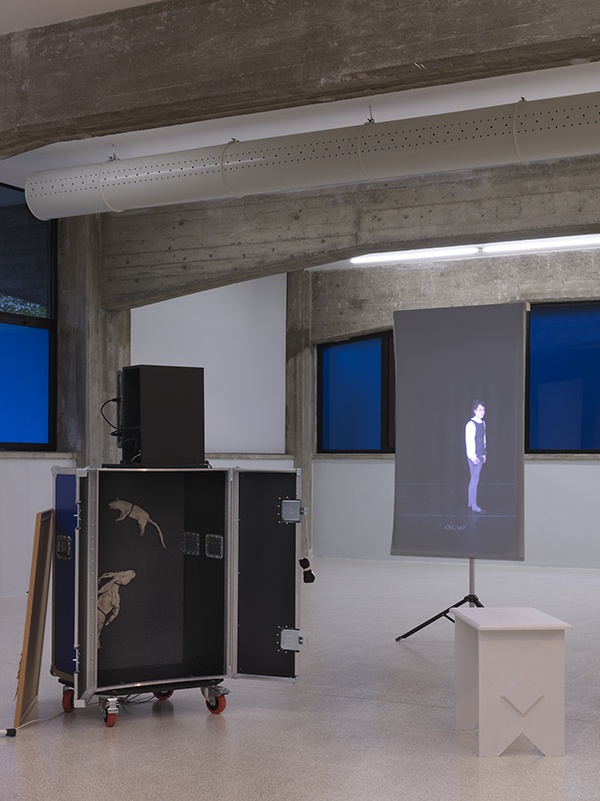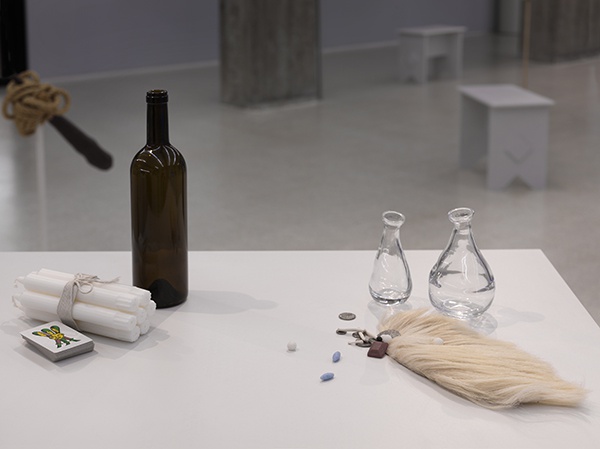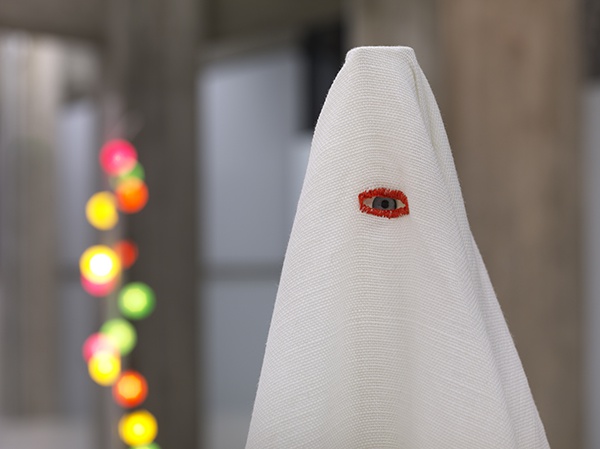 Corin Sworn "Silent Sticks" installation views at Collezione Maramotti, Reggio Emilia, 2016
Courtesy: the artist and Collezione Maramotti, Reggio Emilia. Photo: Dario Lasagni