EXHIBITIONS
Cosima von Bonin "Who's Exploiting Who in the Deep Sea?" at Oakville Galleries in Gairloch Gardens, Oakville
Close
1
2
3
4
5
6
7
8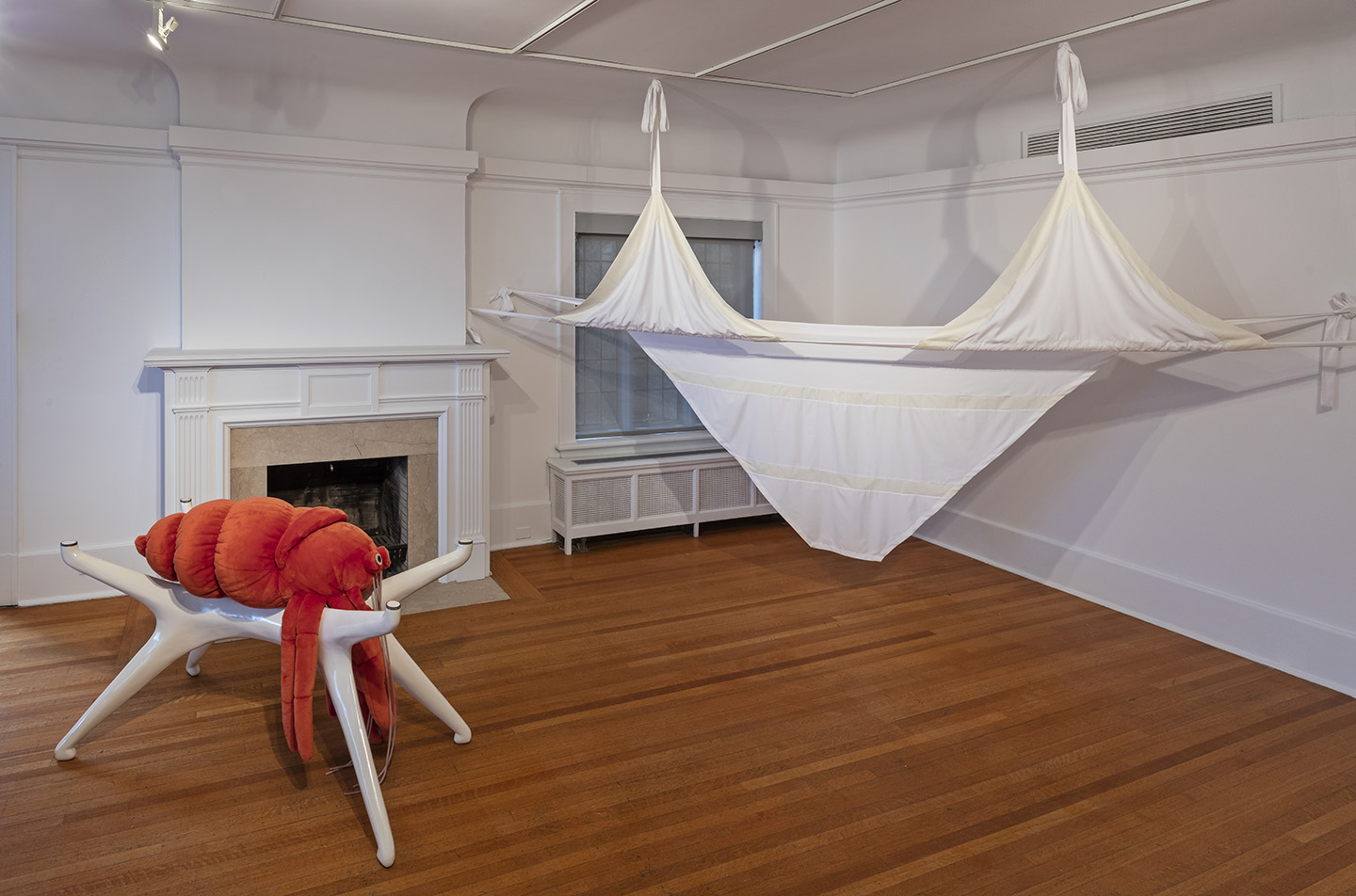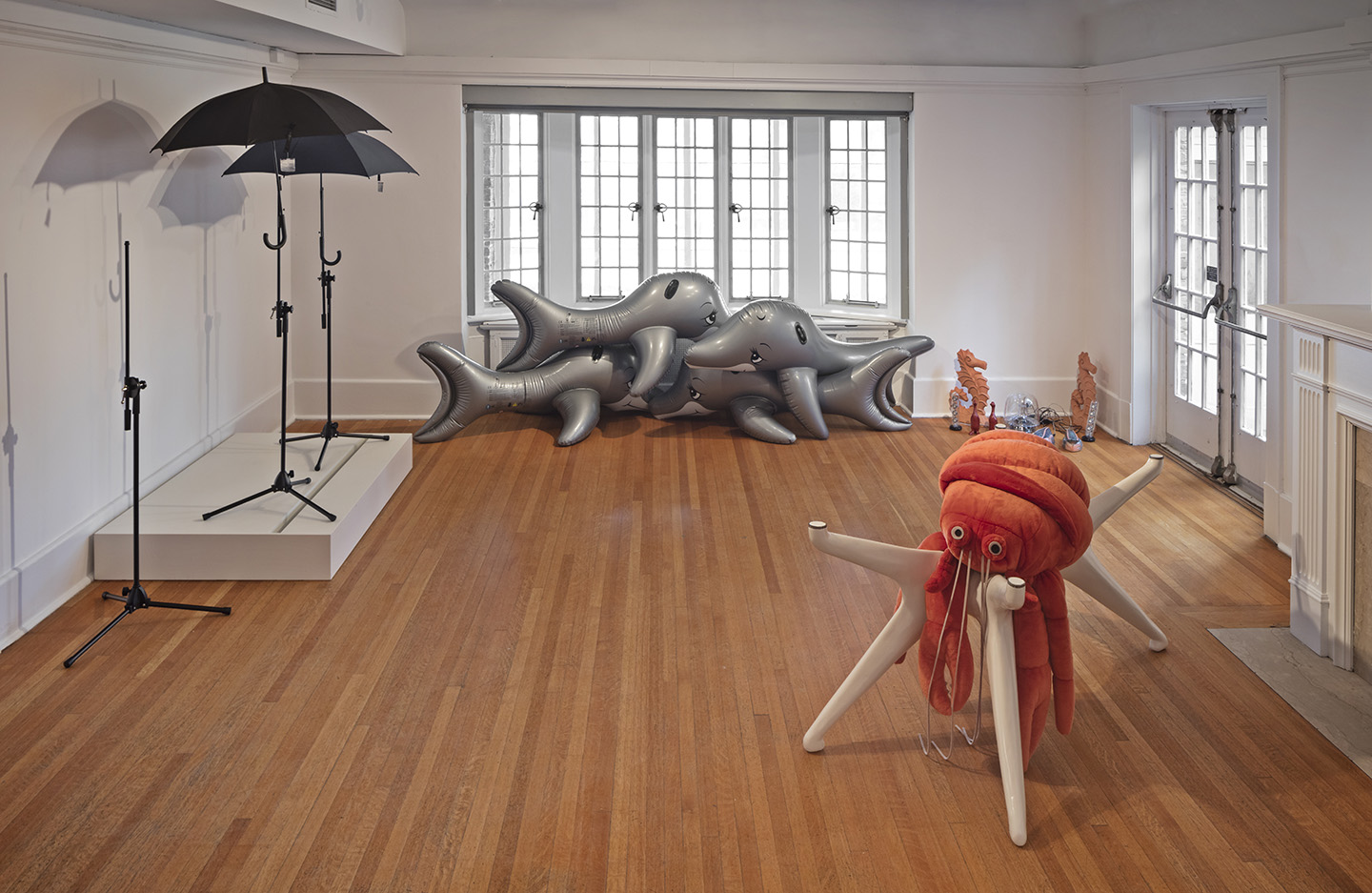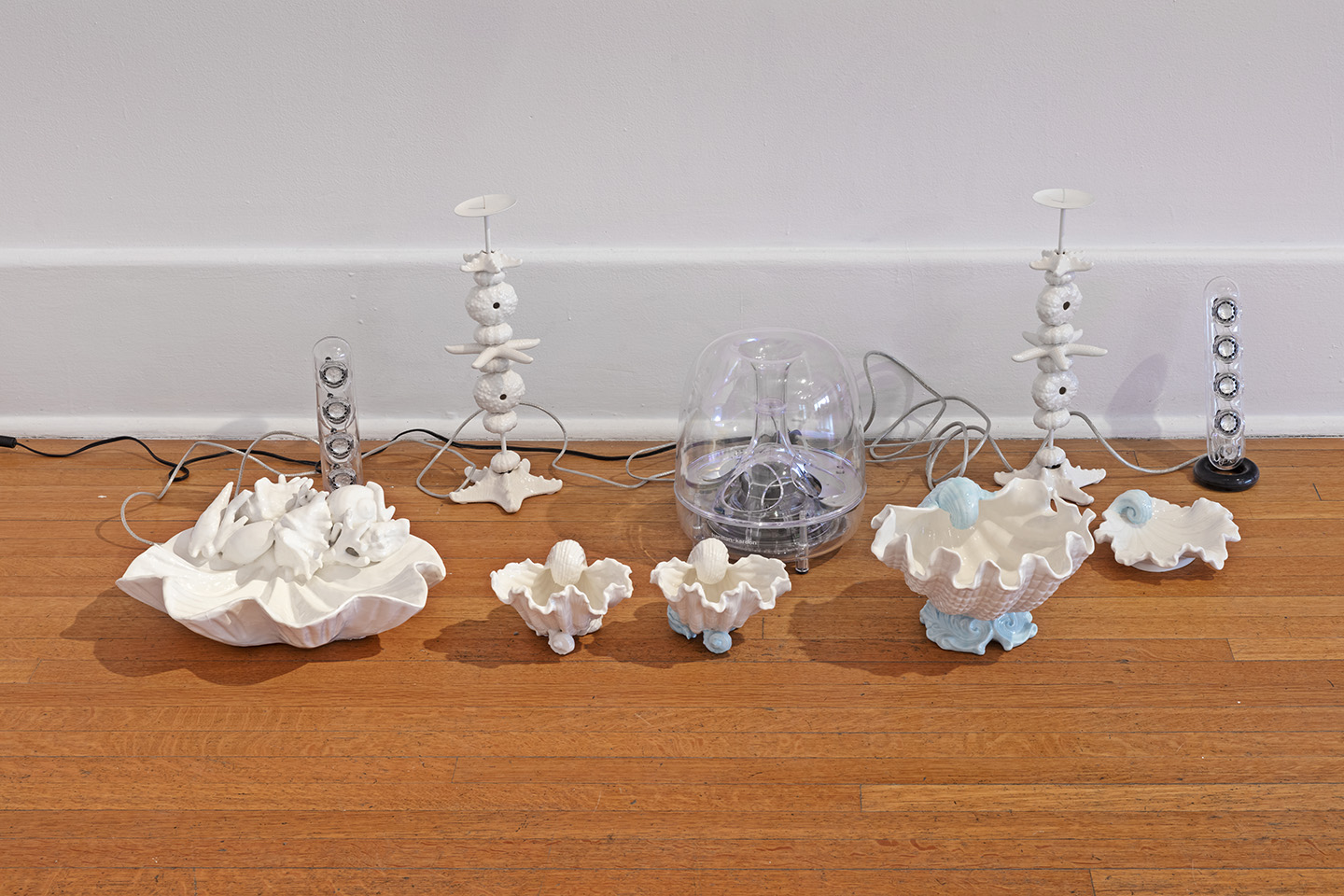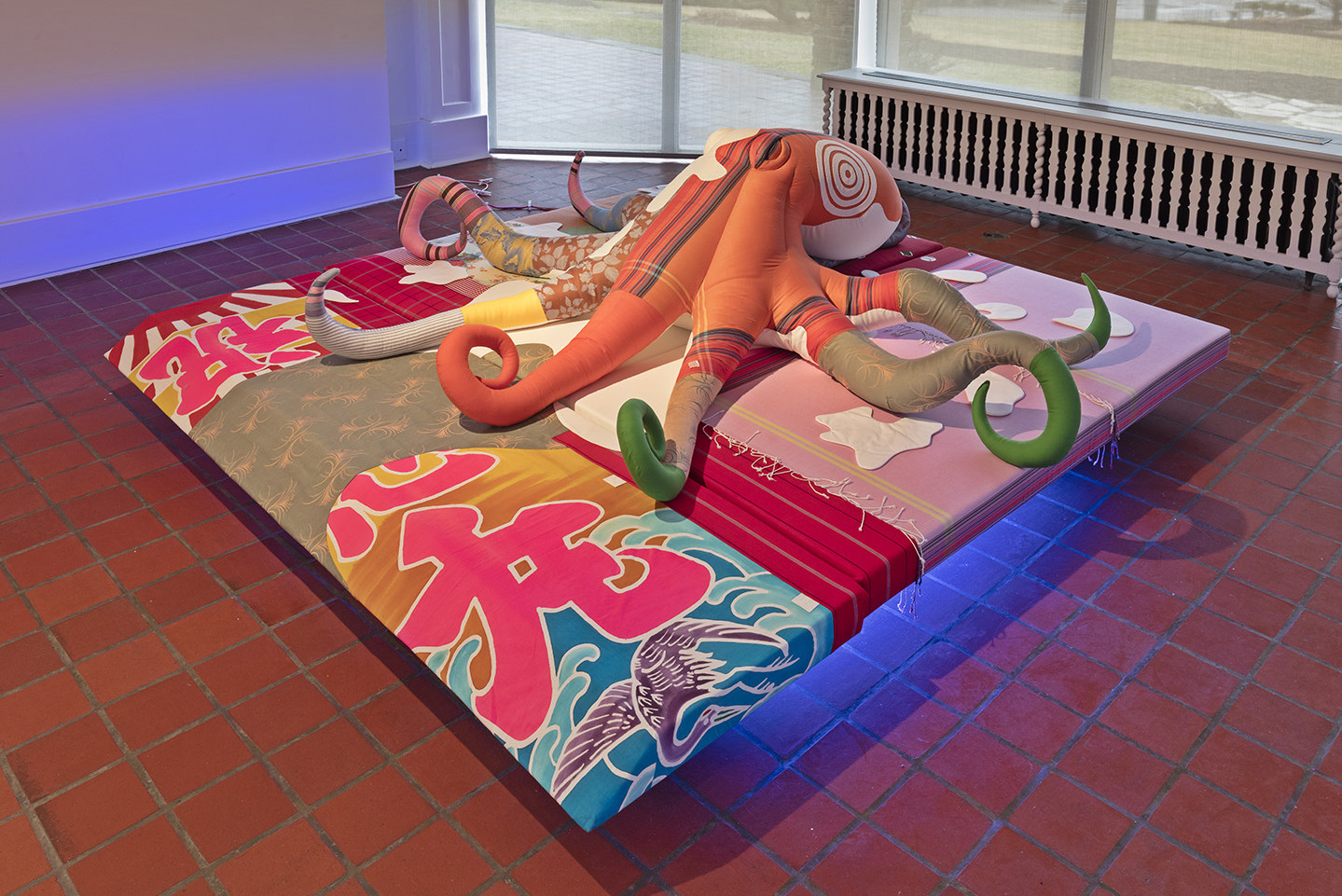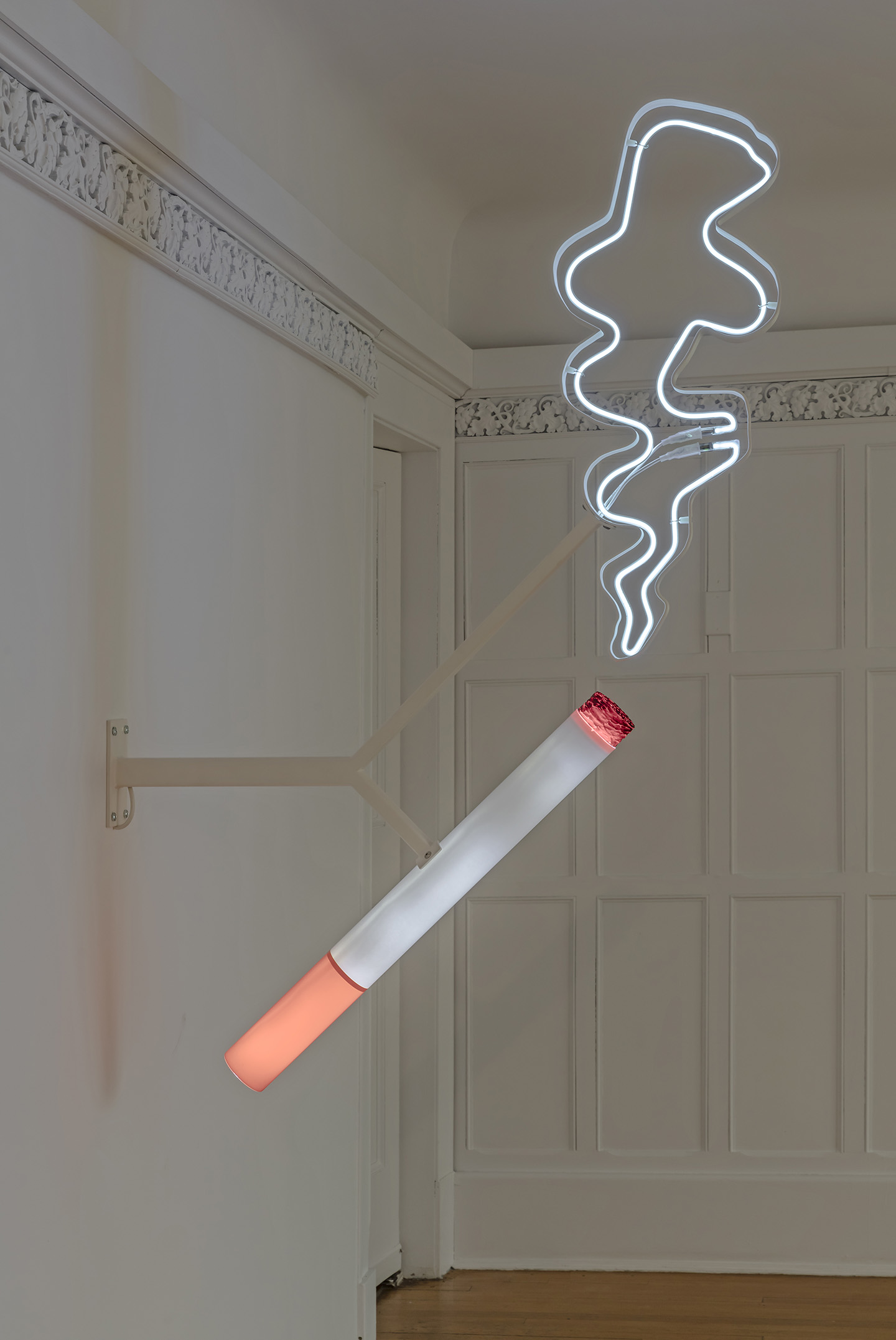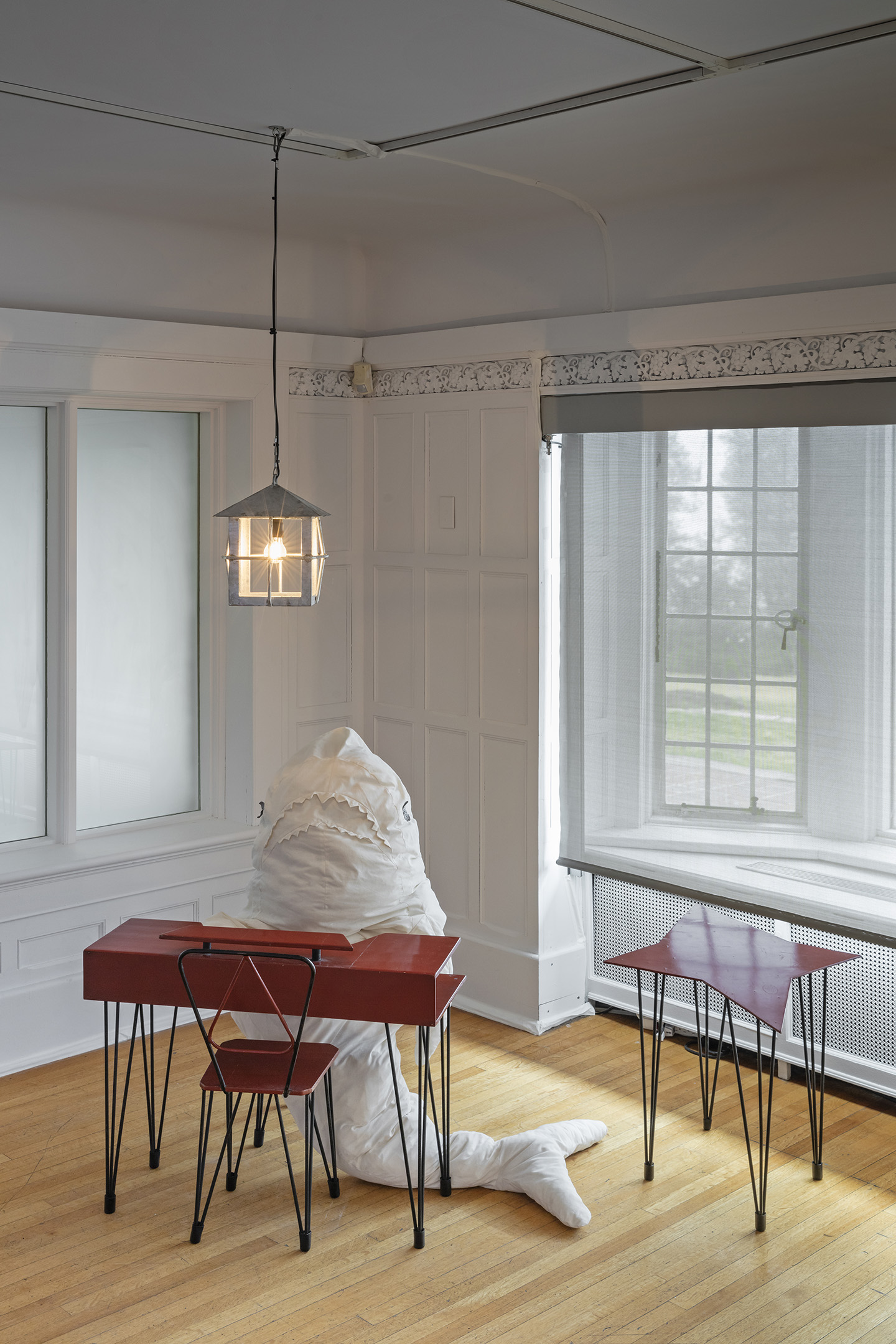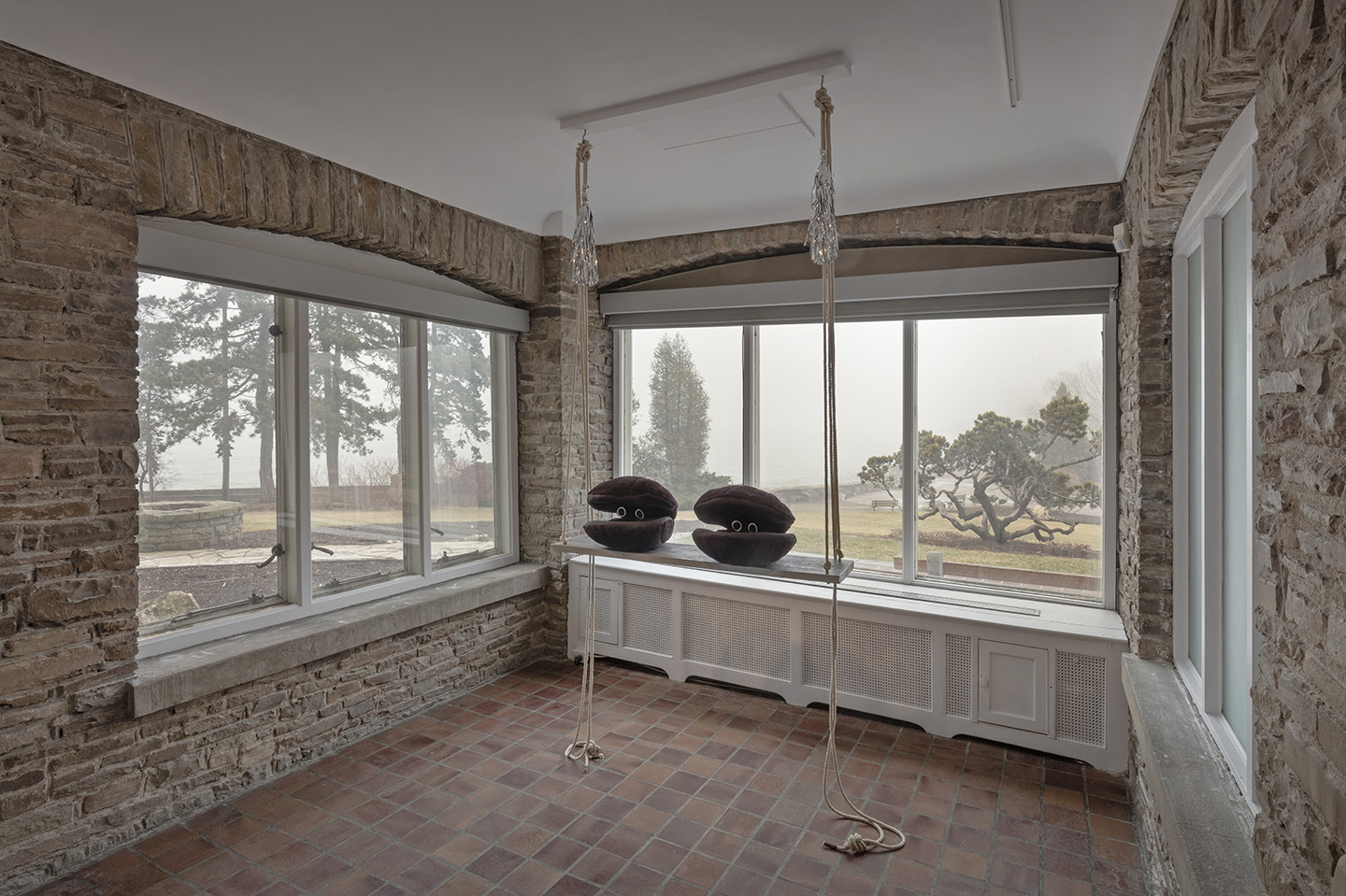 Bringing together a selection of works made over the past ten years, "Who's Exploiting Who in the Deep Sea?" explores Cosima von Bonin's ongoing fascination with the ocean, a theme that is commonly evoked in her works but rarely made explicit.
The opposing forces of the sea—both a mysterious underworld and a site of sun-seeking vacationers— operate as a metaphor throughout much of von Bonin's practice, manifested here through a collection of works from the past ten years. Ranging from sculptures of creatures like crabs and sharks to a larger-than-life bikini—viewed here against the backdrop of Gairloch Gardens' lakeside setting—von Bonin's cast of characters present a host of contradictions, at once approachable and not quite what they seem.
This motley crew echoes von Bonin's own band of collaborators. For more than twenty years, von Bonin has worked with a handful of good friends, all of them experts in their own fields, masters of their own terrains. Resisting the "creativity" mindsets of contemporary capitalism, she has cultivated an art of delegation, becoming an expert at erasing her own creative role. She often calls this way of working I AM MANY, sometimes WE ARE MANY, and recently also THEY'LL FIX THE REST.
"Who's Exploiting Who in the Deep Sea?" is co-curated by SculptureCenter Curator Ruba Katrib and Glasgow International Director Sarah McCrory. The exhibition is organized by Glasgow International and SculptureCenter, New York.

.
at Oakville Galleries in Gairloch Gardens, Oakville
until 28 May 2017