REVIEWS
Crafting Art: "Making Knowing" at the Whitney Museum of American Art, New York
Close
1
2
3
4
5
6
7
8
9
10
11
12
13
14
15
16
17
18
19
20
21
22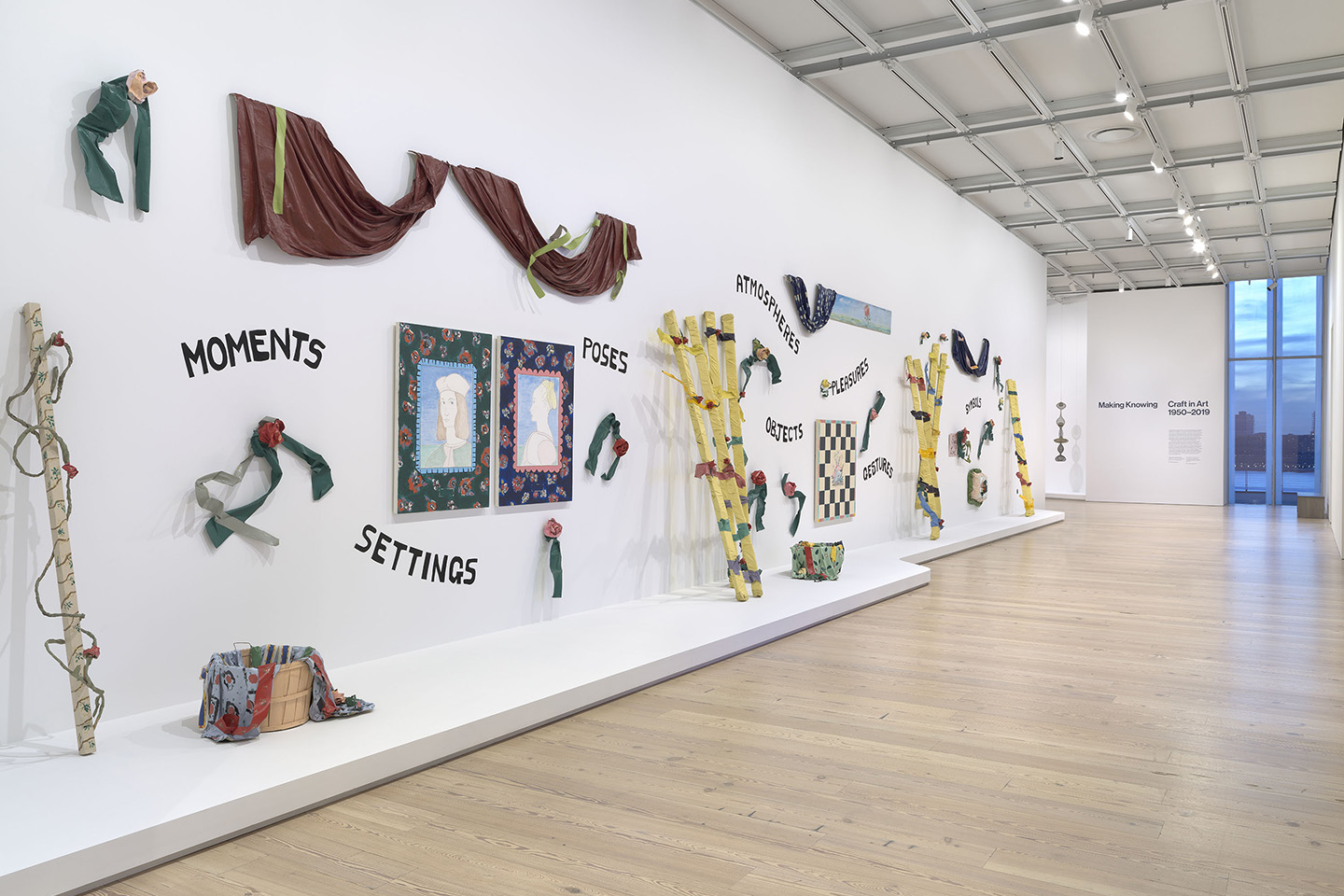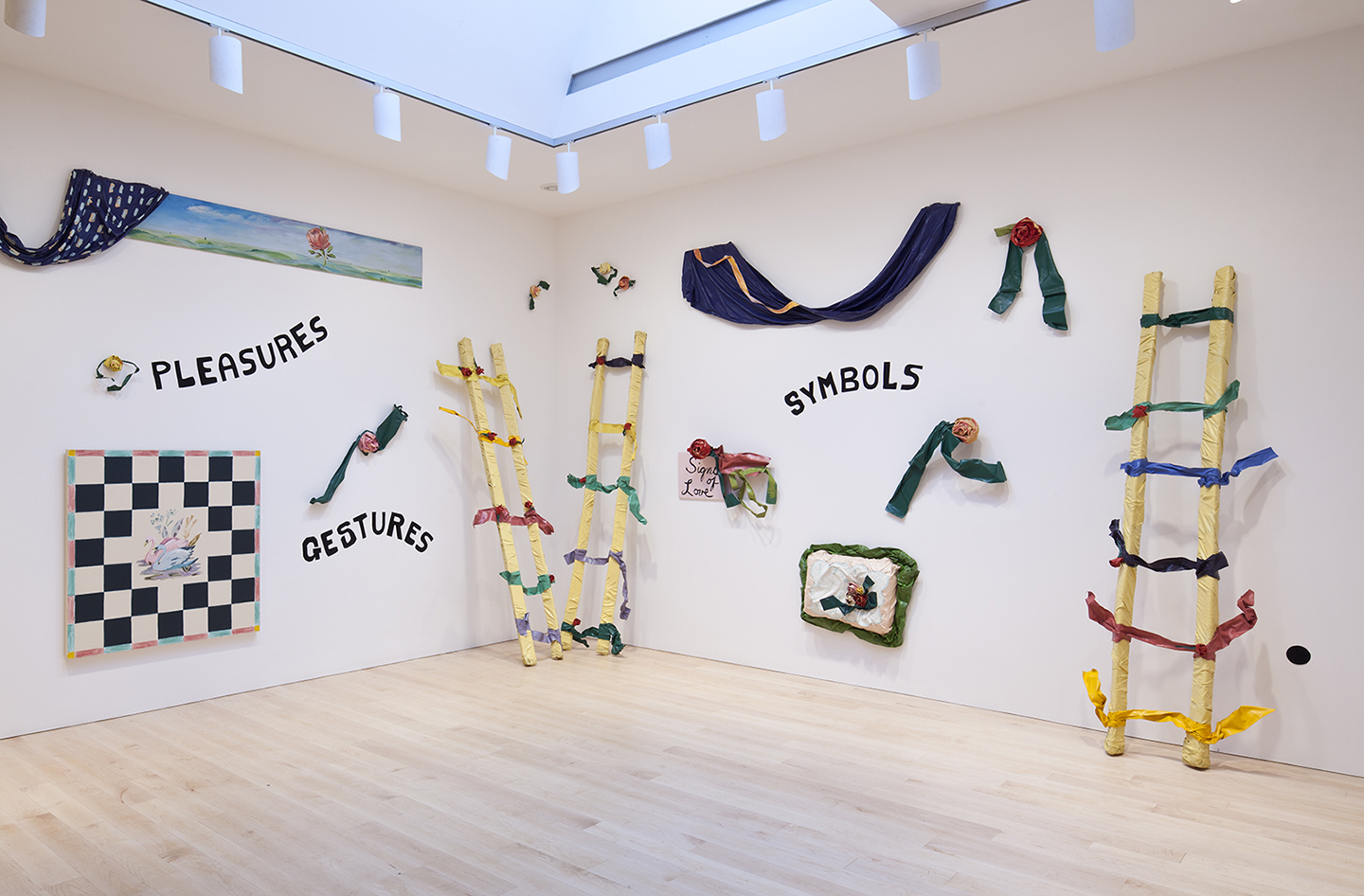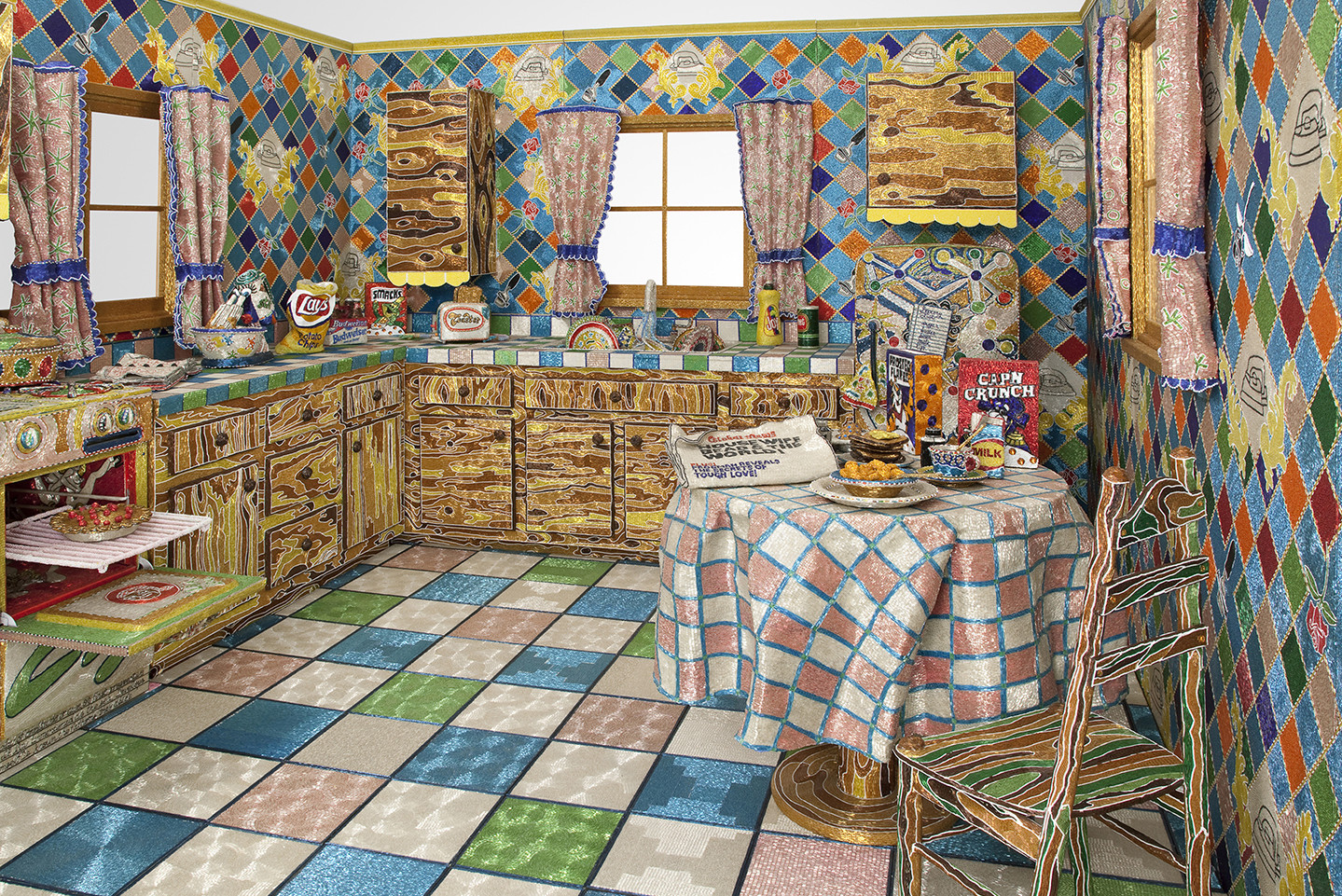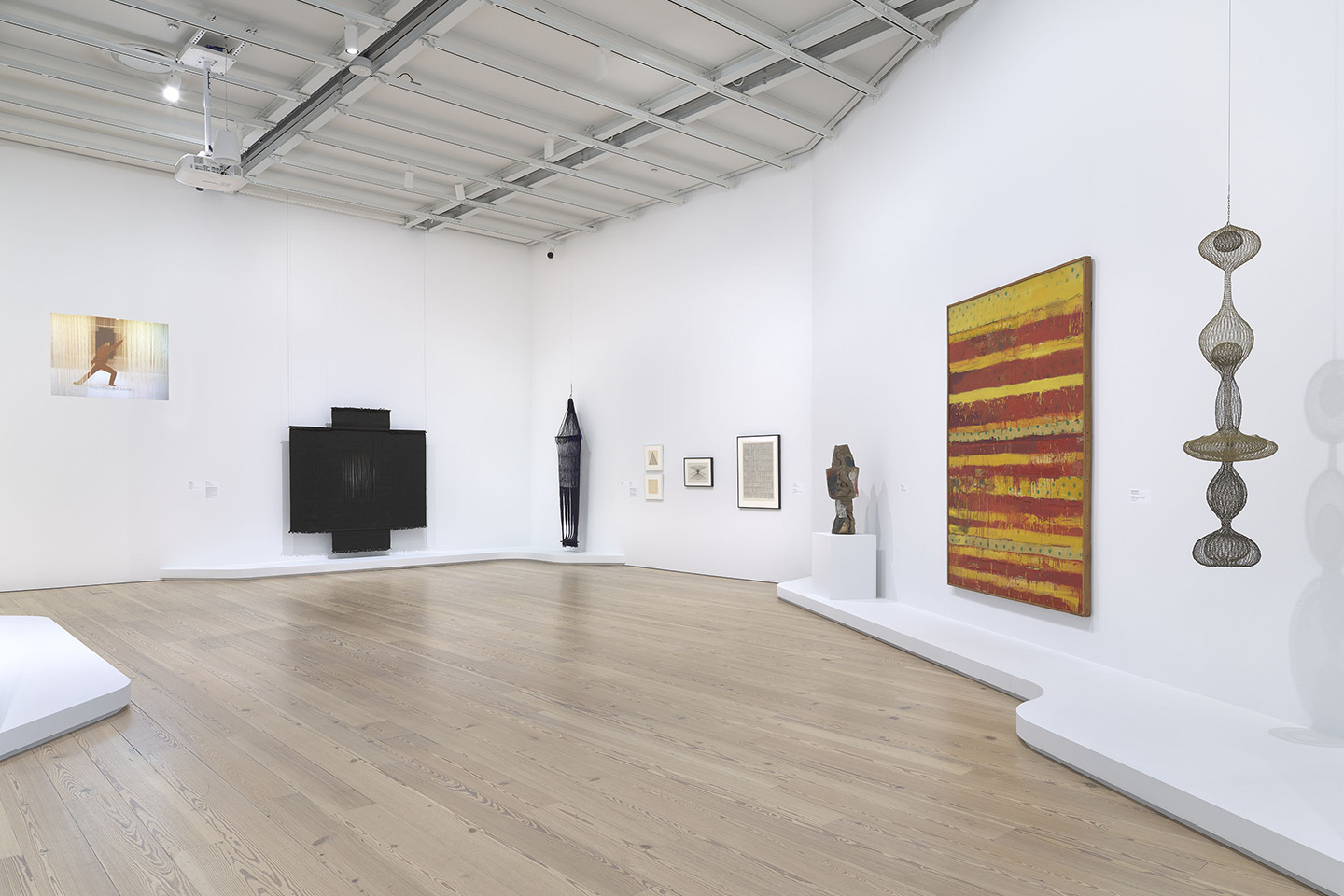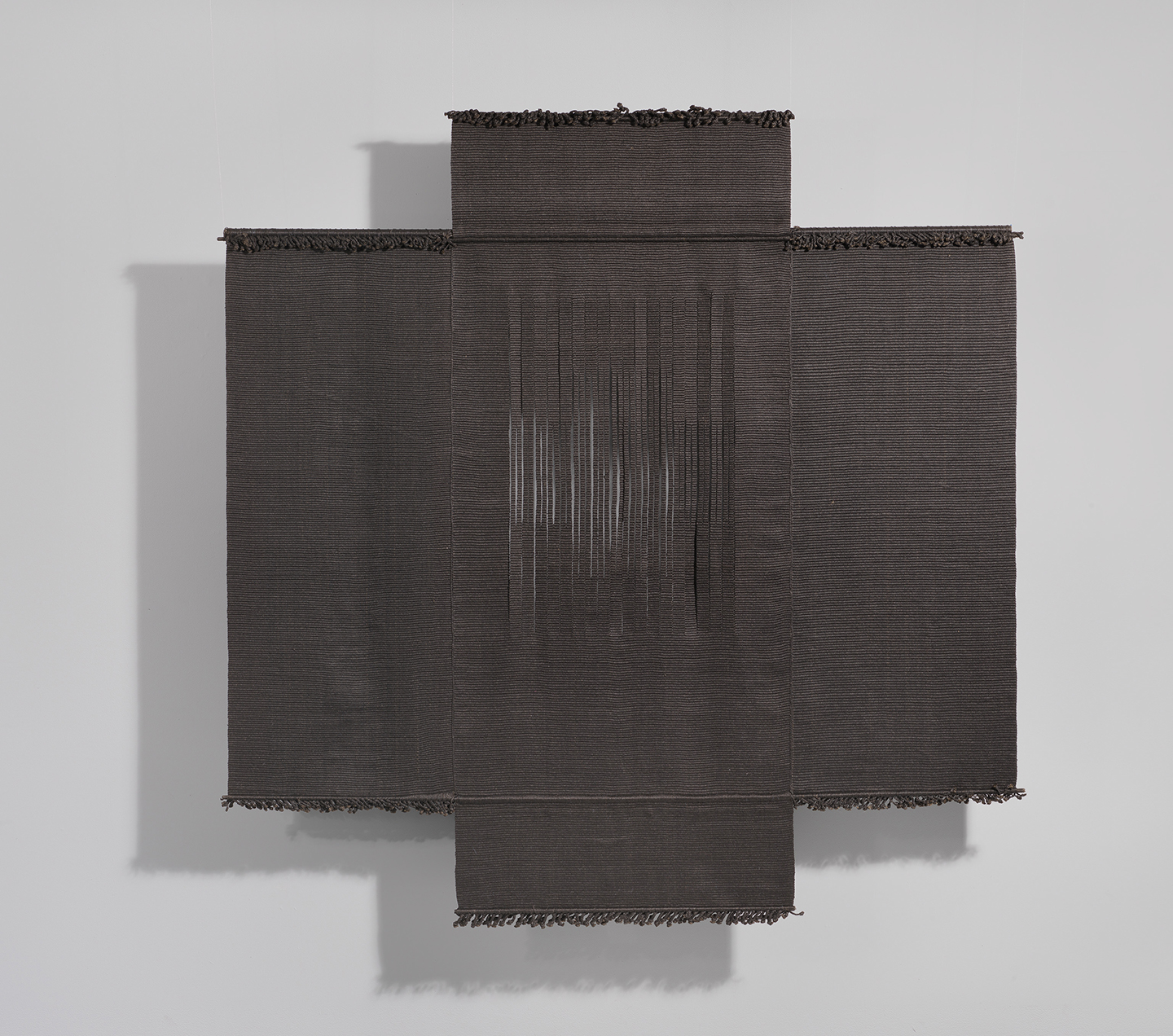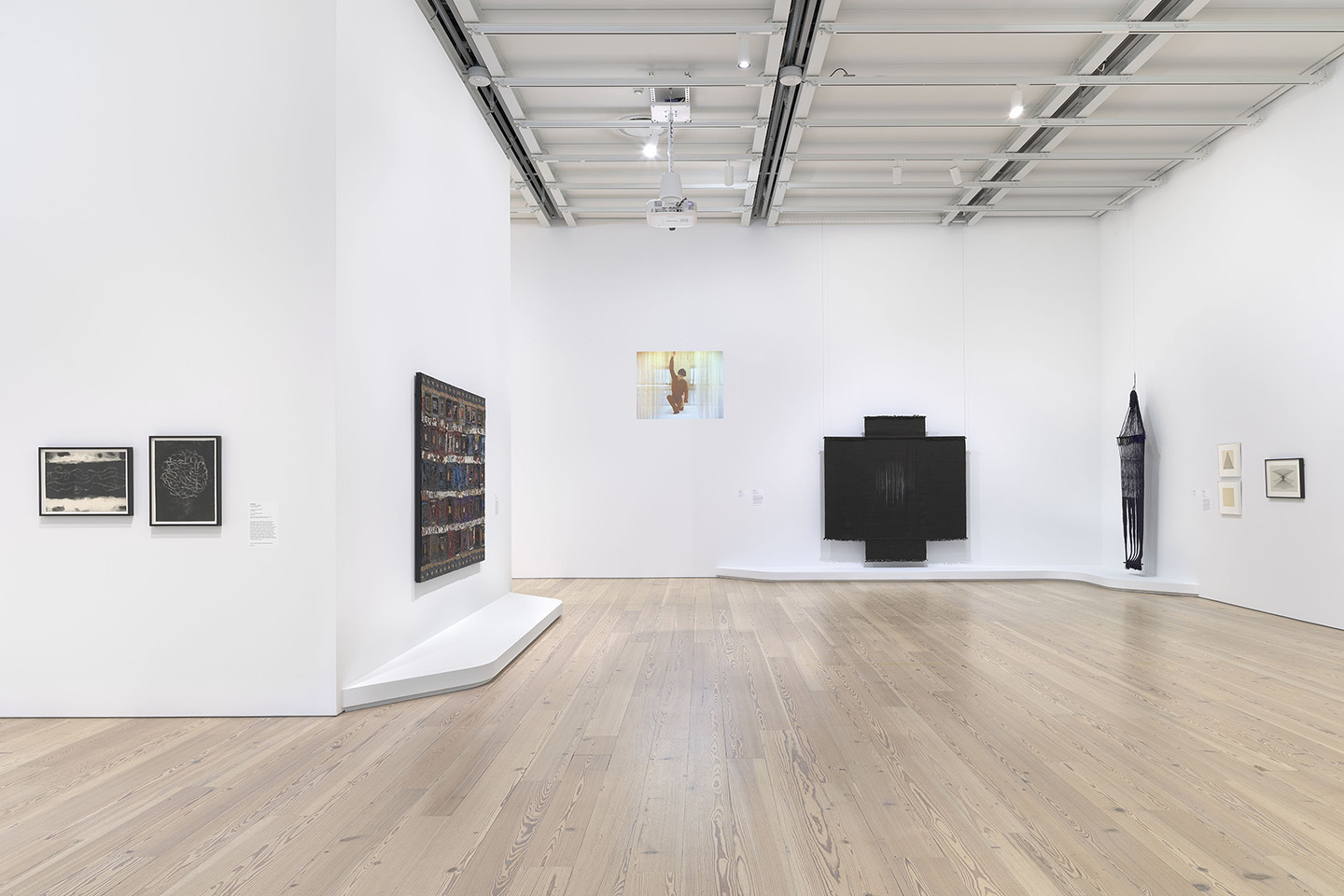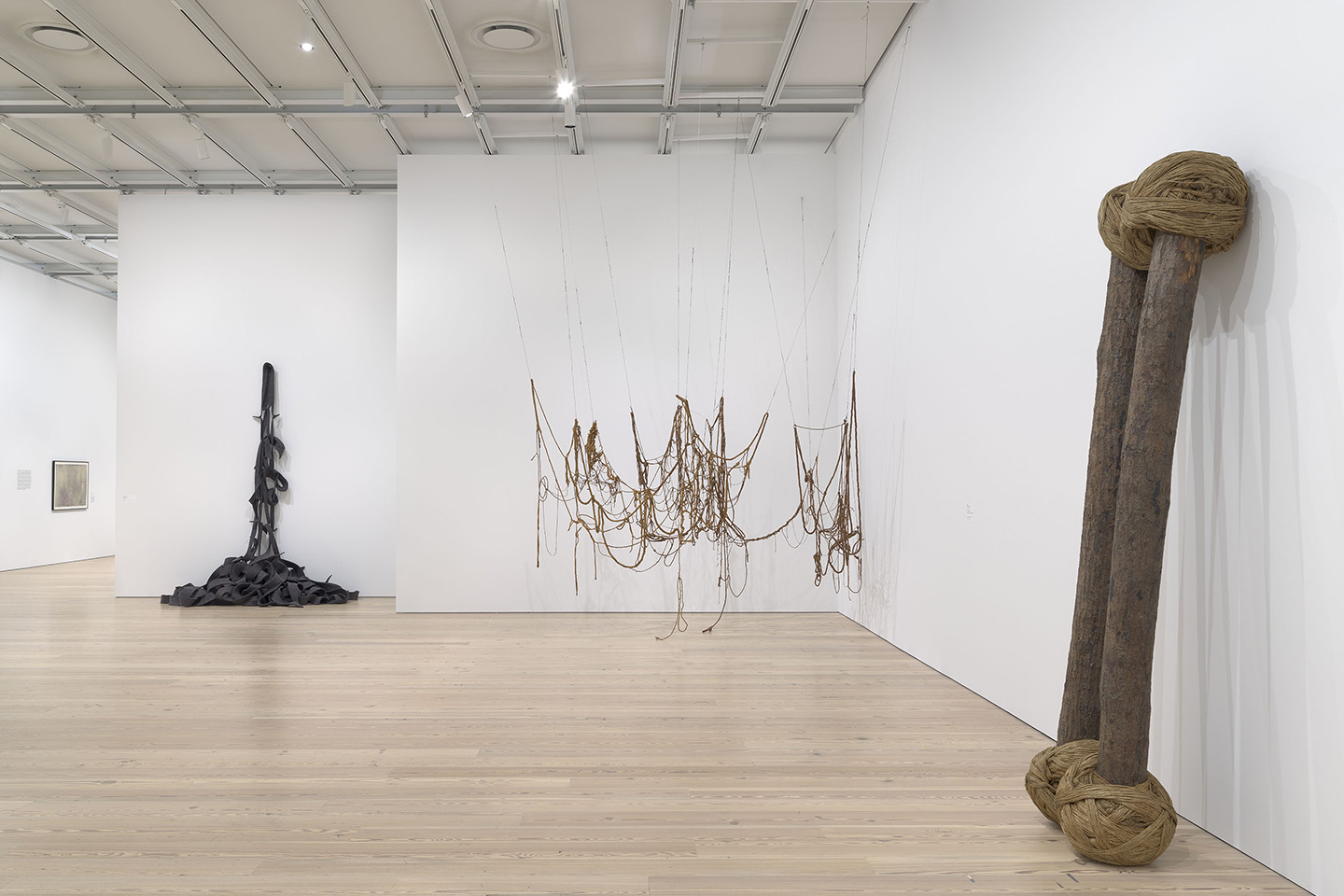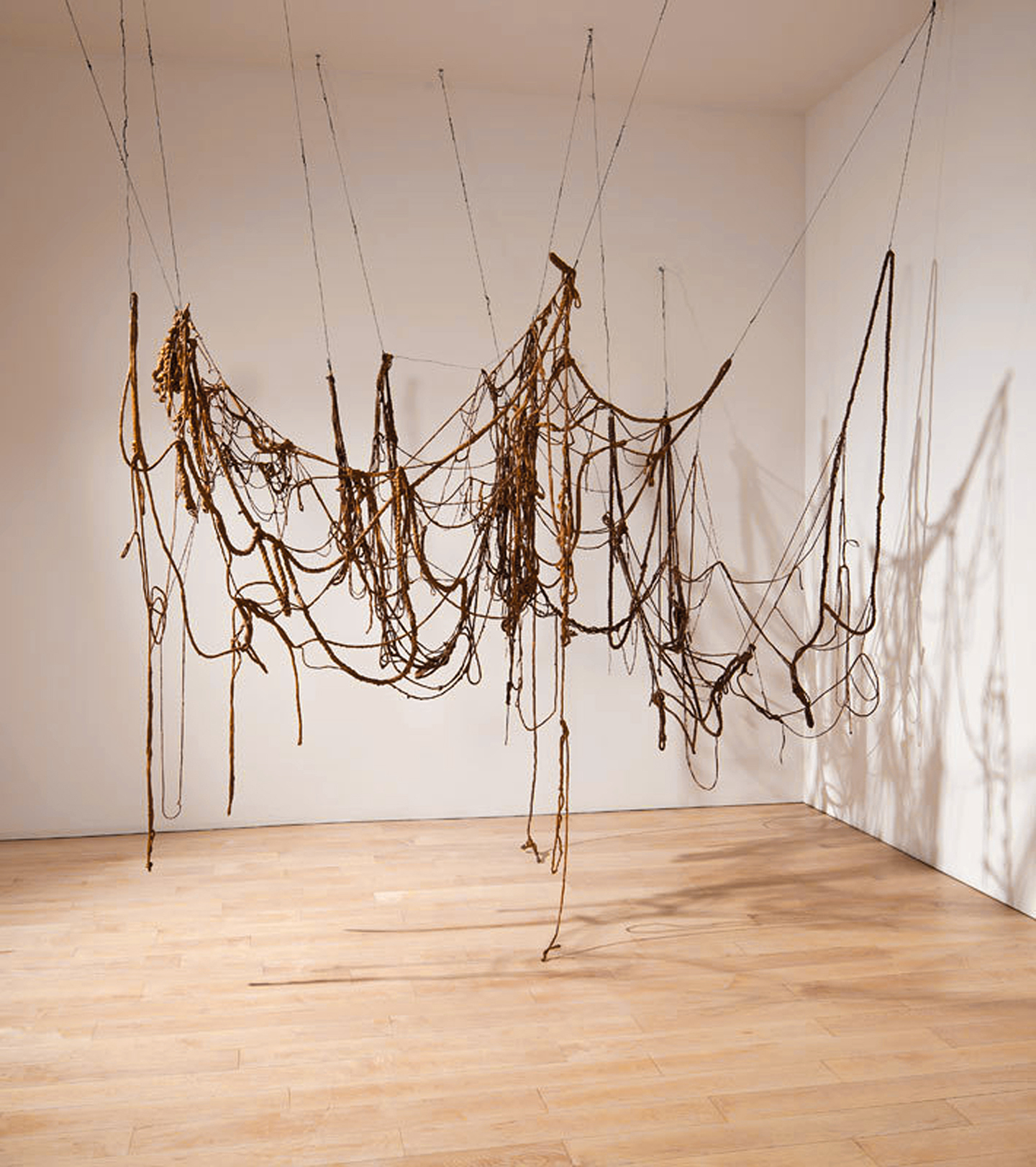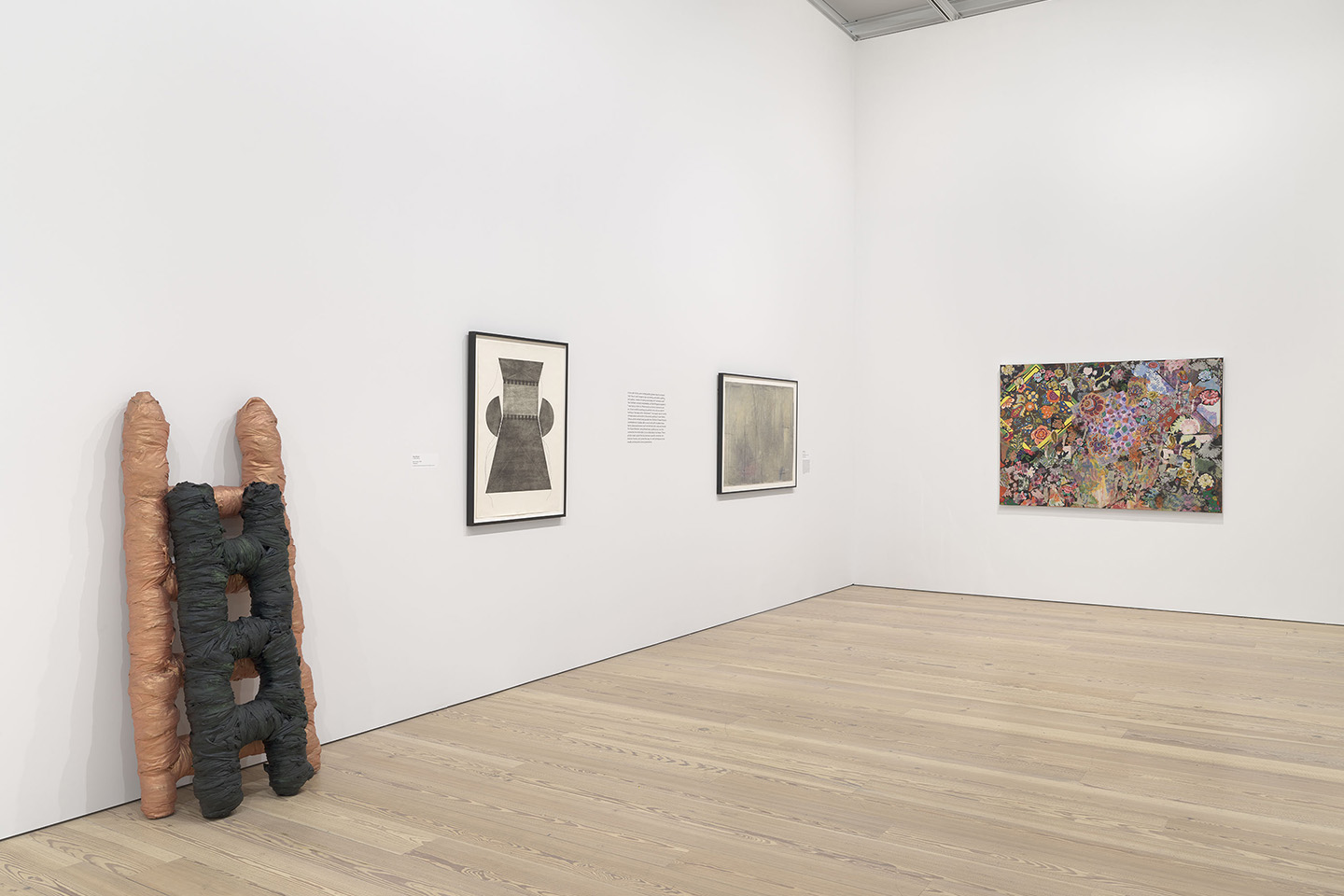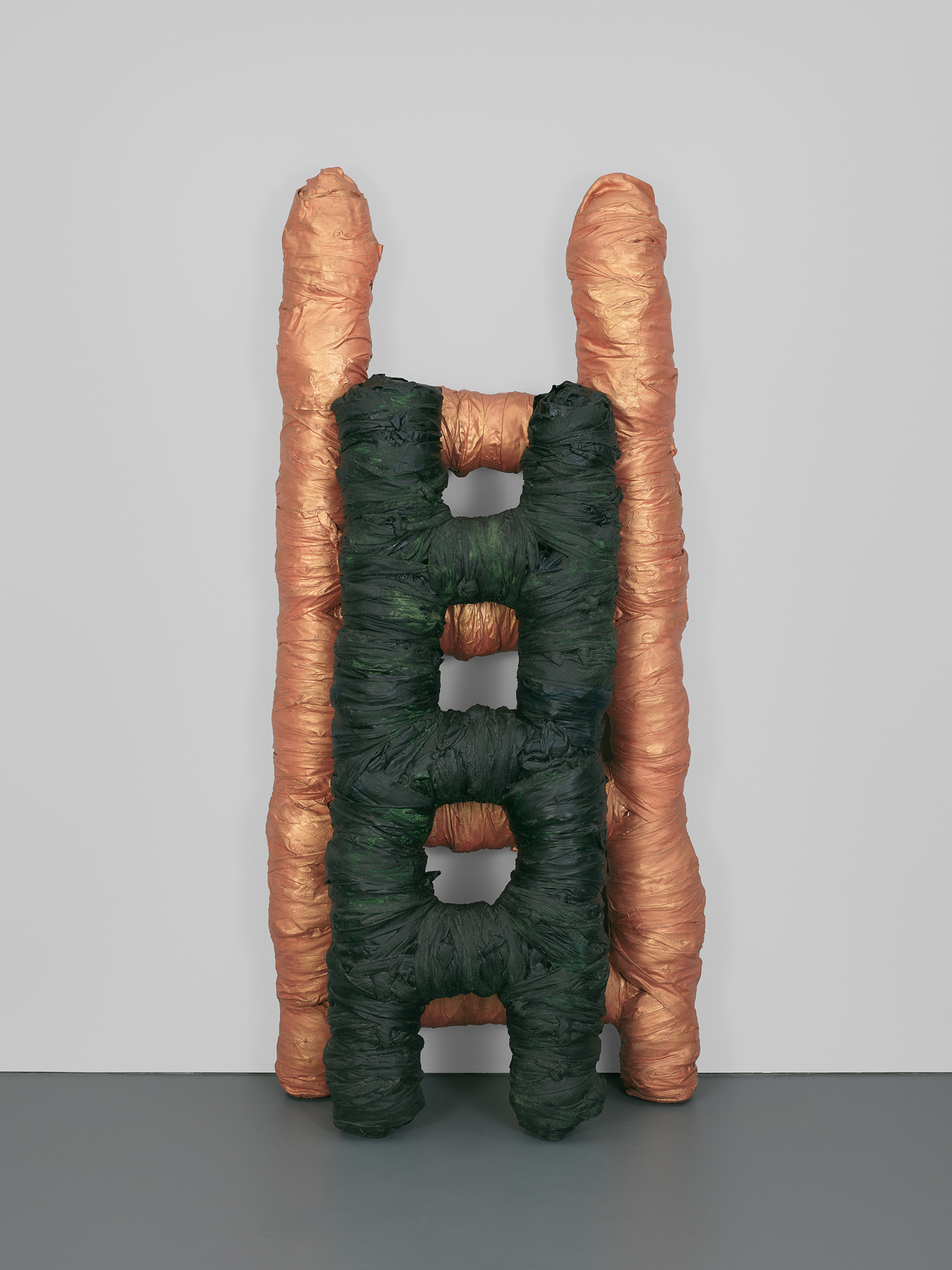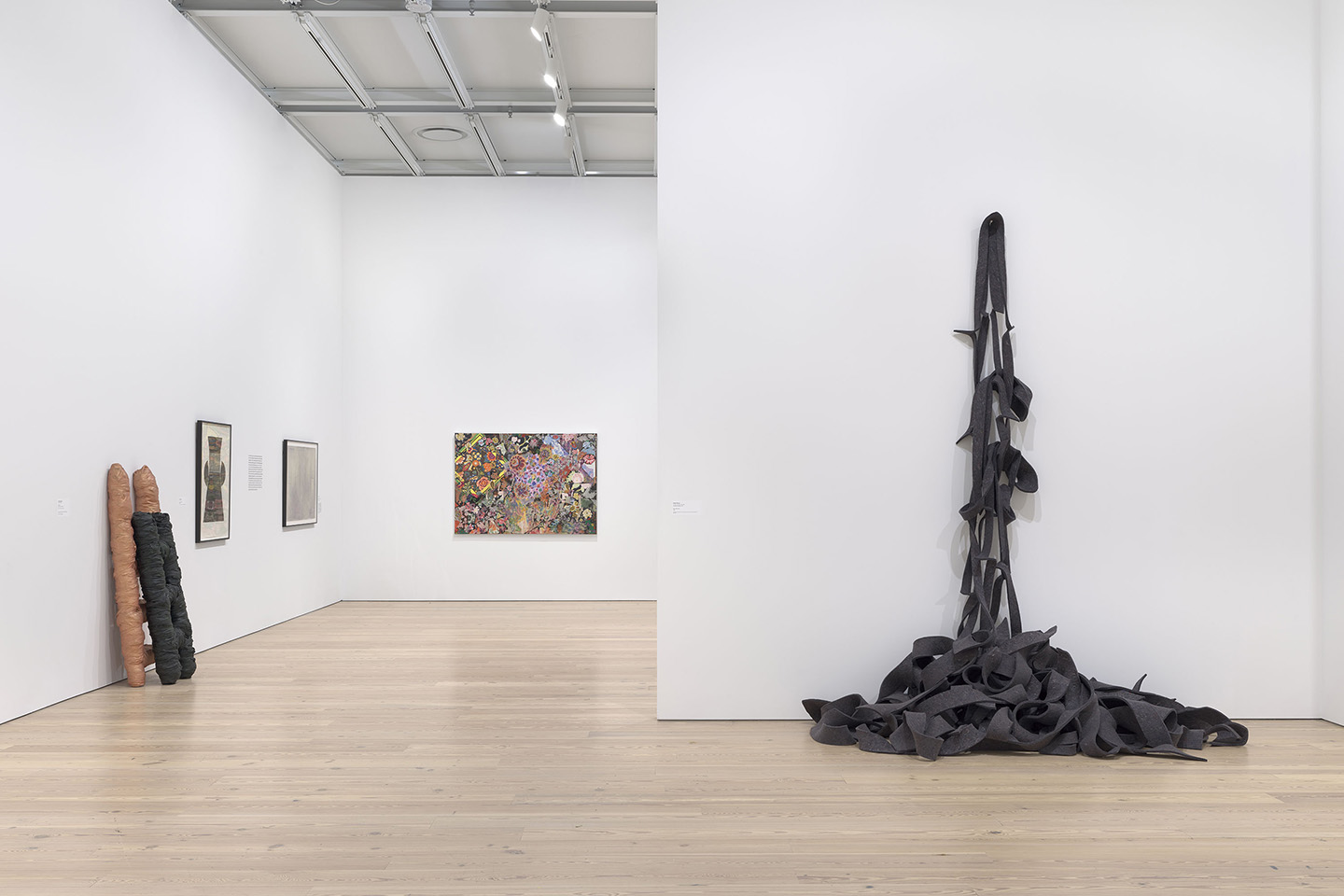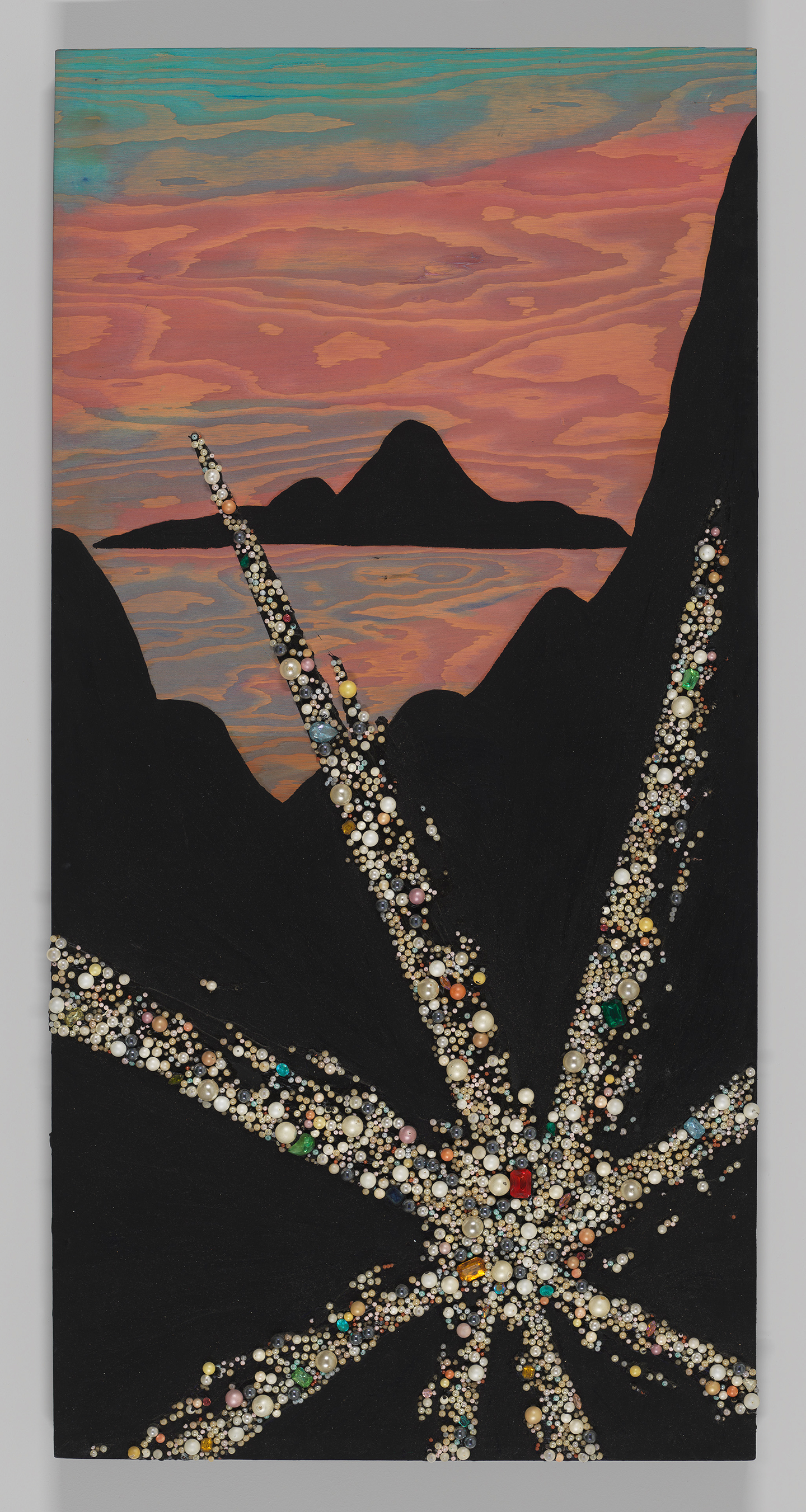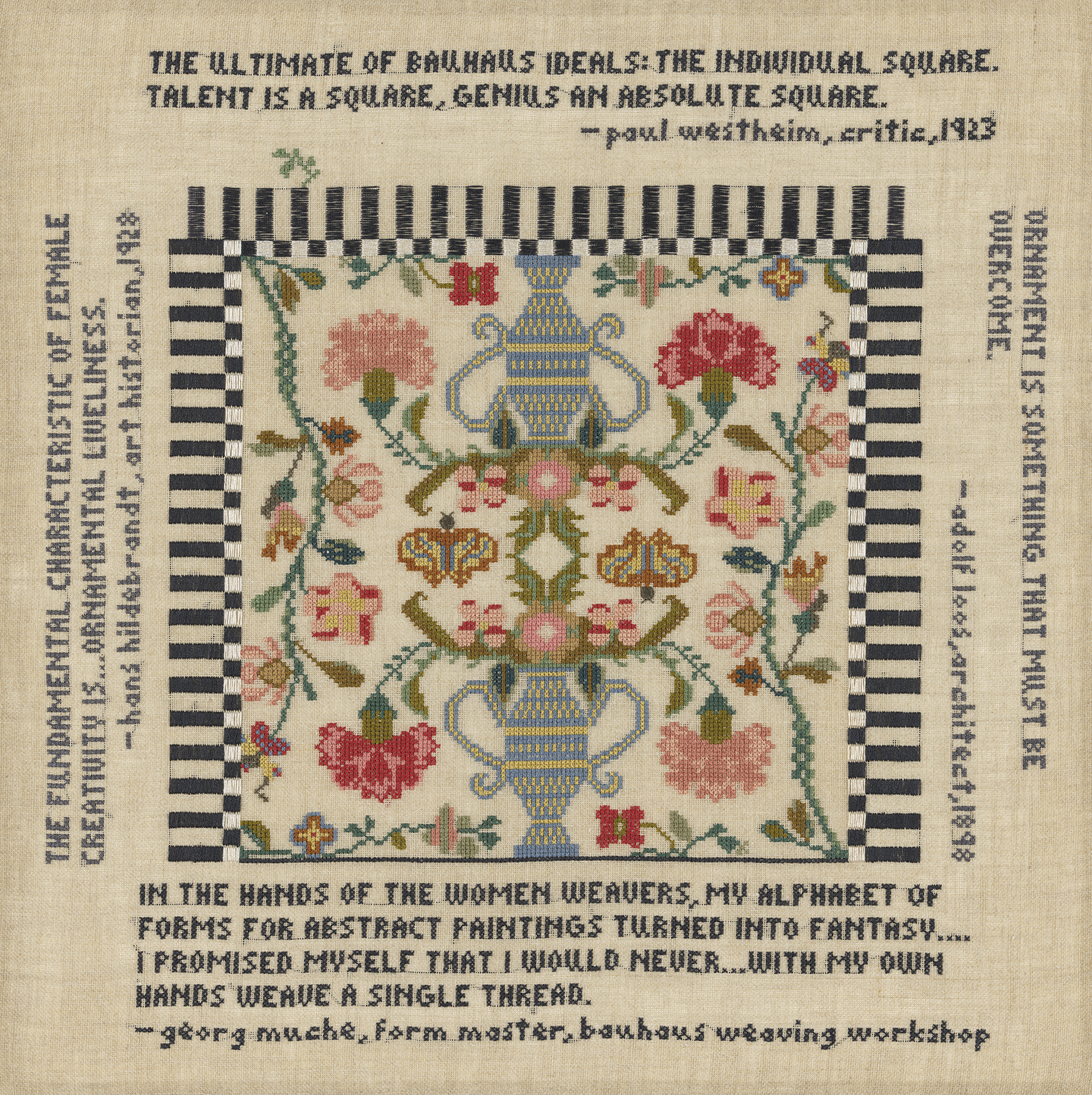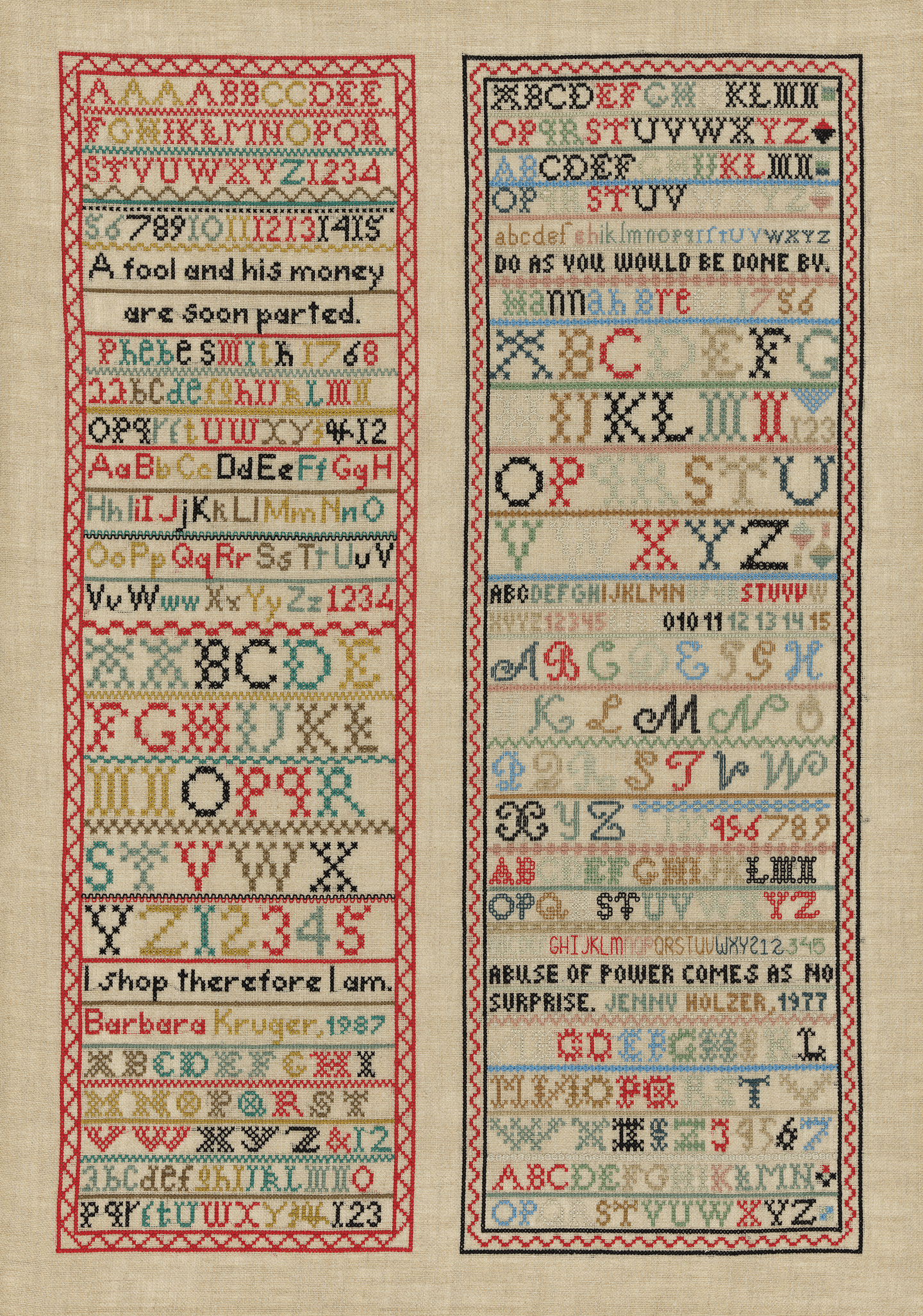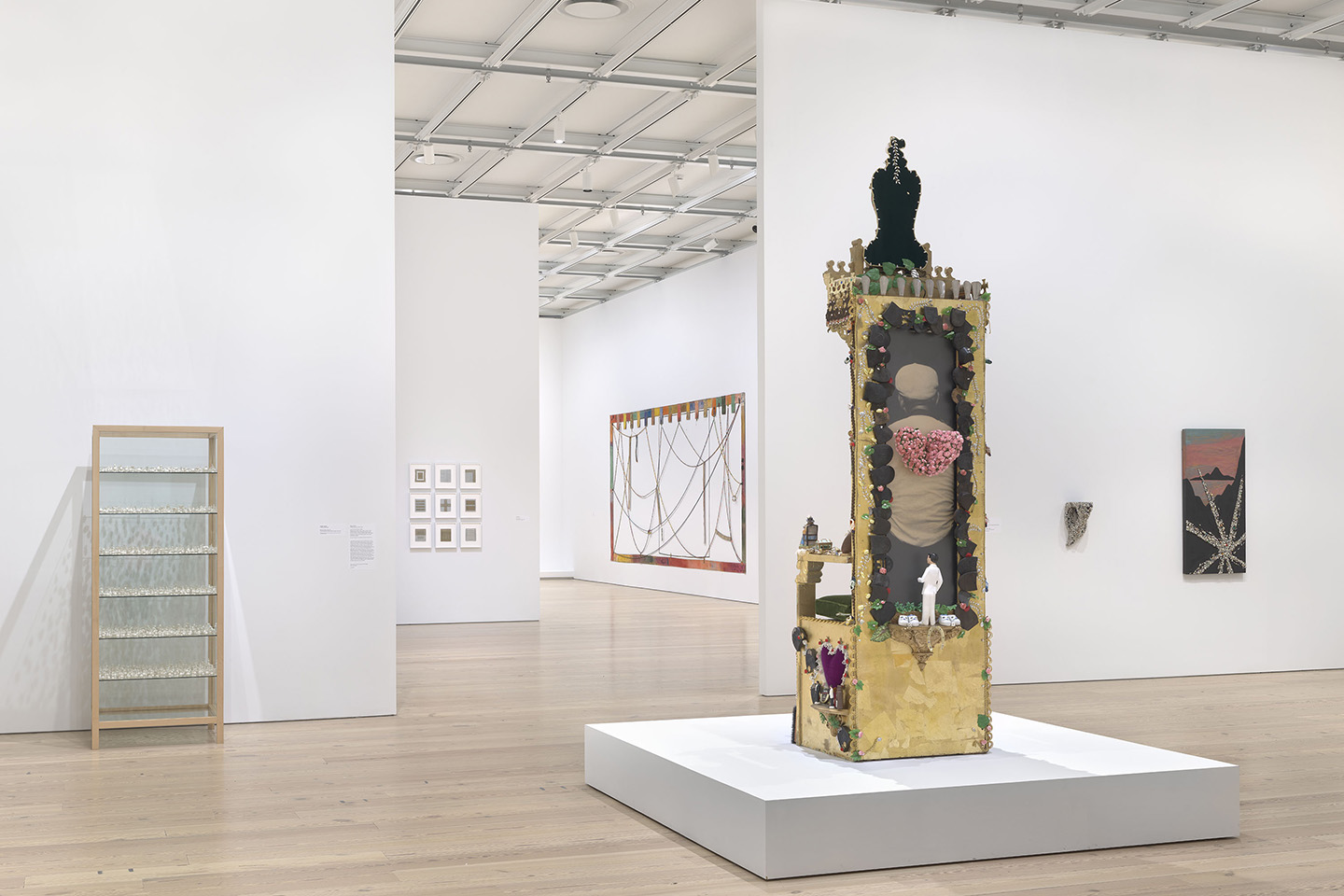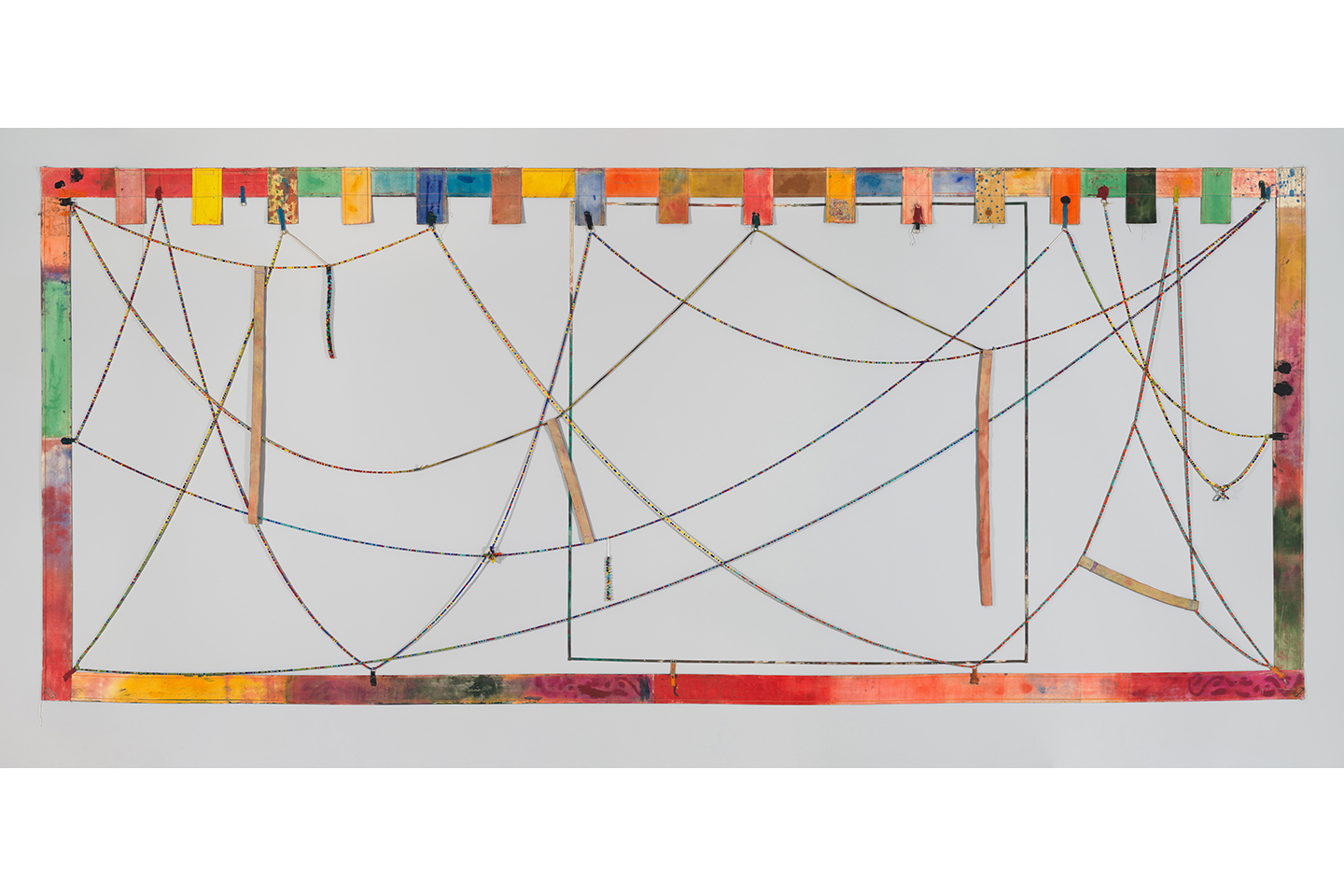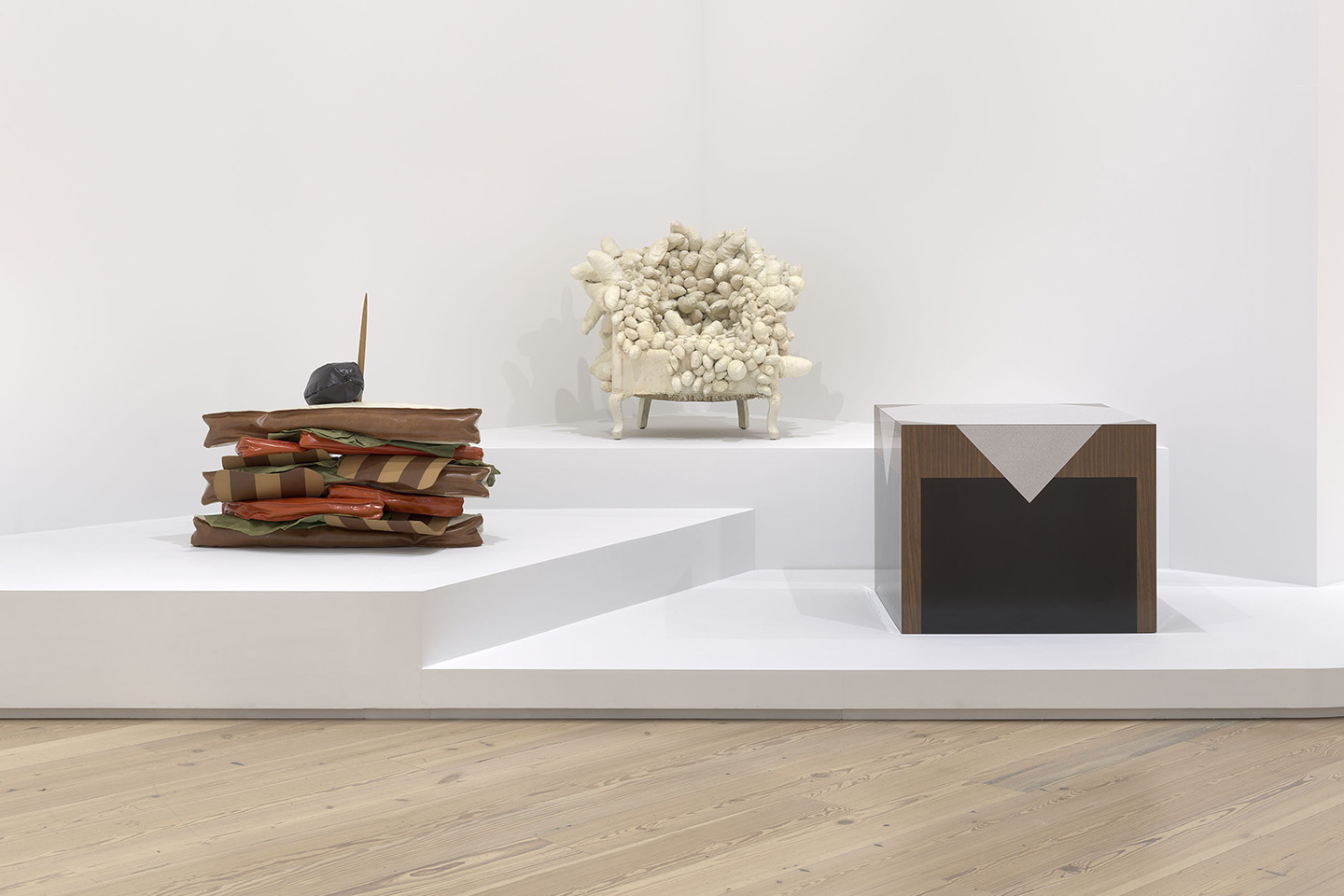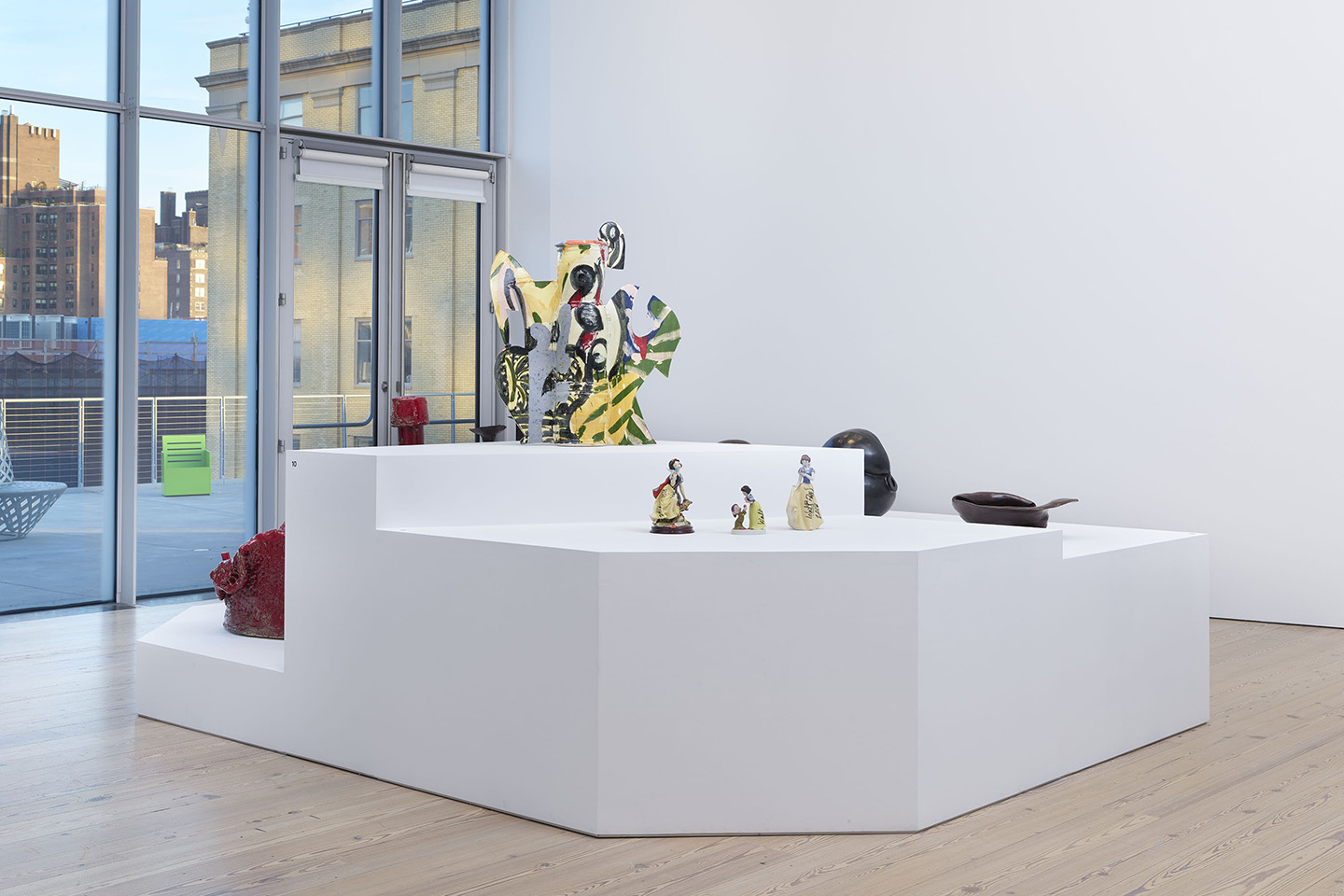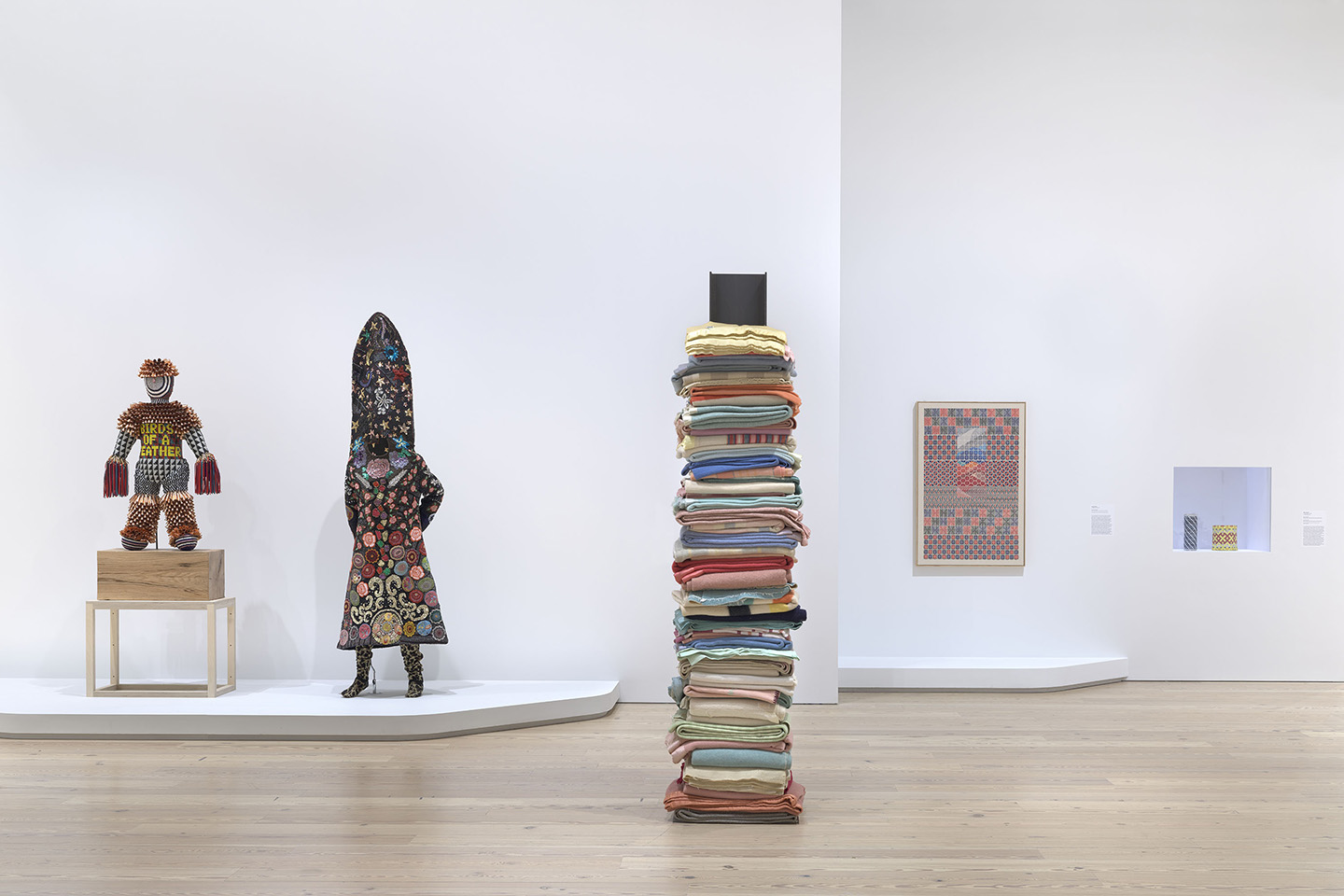 by Chris Murtha
Craft performs many roles and assumes many guises in the Whitney Museum of American Art's Making Knowing: Craft in Art, 1950–2019. Spanning seven decades, the exhibition features sixty-five artists whose work ranges from austere vases and handwoven abstractions to porcelain novelties and bead-encrusted assemblages. The works selected by curators Jennie Goldstein and Elisabeth Sherman demonstrate that craft, which has long been defined by particular materials, techniques, and aesthetics—often in opposition to "fine art"—is also conceptual, multivalent, and an empowering strategy for marginalized artists. Occupying the entire sixth floor, the exhibition is the most recent in the Whitney's series of long-term, collections-based presentations through which it has sought to activate, reframe, and expand its holdings. Though it is bound by the limits of the collection, Making Knowing is a useful and corrective survey of craft's presence in postwar U.S. art.
Visitors to the exhibition are immediately faced with Ree Morton's Signs of Love (1976), a sprawling tableau that sets the stage for what follows. Festooned ladders, floral garlands, bows, and maypoles—primarily constructed from Celastic, a moldable, plastic-infused fabric more commonly used in theater design—are interspersed with felt-lettered words and sentimental paintings. Morton's installation embodies several contradictions at once: its grand presentation provides intimate details; objects seem buoyant, belying their chunky physicality; it is a mise-en-scène without the players, whose narrative is only vaguely implied; and, most fittingly, it has the appearance of ornament and decoration despite being more complex. 
Such tensions are typical in this exhibition, which largely eschews discussion of the so-called divide between art and craft to present works that are often amalgamations of the two. Though, to be clear, Making Knowing is still an exhibition of art by "artists"—there are no real "outsiders" or artisans included. As indicated by the subtitle, the curators are not presenting craft as antithetical to art, or even as supplemental to it, but rather as a complex set of methodologies that operate within art.
Organized chronologically, the show progresses by decade, examining several crucial intersections between art and craft: a shared tendency toward abstraction; an emphasis on materials and process; the subversion of normative gender codes by feminist and queer artists; and the reclamation and repurposing of culturally specific traditions by contemporary artists.
The exhibition's first gallery explores the convergence of craft and abstraction, and is anchored by artists associated with Black Mountain College and the community of studios at Coenties Slip in Lower Manhattan. As with much abstraction, the underlying structure of weaving is the grid: the vertical warp and the horizontal weft. Anni Albers and Lenore Tawney are two key figures, as both valued weaving and fiber art as fine art. Tawney though receives far more attention in this exhibition, which, it must be said, is supported in part by her foundation. Her quietly mesmerizing "open warp" sculptures of black, handwoven linen are definitely worthy of attention, but it's a shame we are not treated to a significant weaving by Albers, who is only represented by two knotty lithographs from Line Involvements (1964). In her place are two early weavings by Sheila Hicks and Alice Adams's Sheath (1964), a cotton rope pouch as structural as it is frayed.
In the late 1960s, artists associated with Postminimalism advocated for a process-based emphasis on materials that, as this exhibition reveals, was consistent with craft practices. The Anti-Form (and pro-gravity) sculptures of Eva Hesse (Untitled [1969-1970]) and Robert Morris (Felt [1967-1968]) emphasize how artists were allowing material properties to determine form, which often remained variable. Alan Shields effectively combined such formal contingency with techniques more readily associated with craft and handiwork, such as beading, dyeing, and sewing. His J + K (1972) consists of a painted canvas border that, devoid of a center, supports a colorful web of beaded strands: charms that command our attention.
The exhibition strengthens as it highlights artists who more consciously employed craft to challenge, subvert, and protest. In the 1970s, whether they self-identified as feminists or not, artists such as Harmony Hammond, Elaine Reichek, and Diane Simpson employed craft to proudly stake a claim to what was dismissively referred to as "women's work." Still, Faith Ringgold is one of the few artists assembled here to explicitly foreground racial and gender inequities when she quotes from the first black congresswoman, Shirley Chisholm: "Of my two handicaps, being female put more obstacles in my path than being Black." Instead, artists who embraced the unabashed ornamentation of the Pattern and Decoration movement are more prominently featured. Miriam Schapiro's Beauty of Summer (1973-1974) is typical: a hyperactive patchwork collage (what the artist termed "femmage") of floral fabrics that came readymade with tired gender codes.
The lavishly decorated objects that follow are a forceful extension of the Pattern and Decoration aesthetic. Conceived around the theme of devotion and framed by the AIDS crisis, the next gallery features several works that resemble ceremonial objects, including Lucas Samaras's rhinestoned reliquary, Robert Gober's wax votive leg, and Pepón Osorio's trinket-adorned shrine to a shoeshiner. Queer artists Thomas Lanigan-Schmidt, a key figure during the Stonewall Rebellion, and Arch Connelly, who succumbed to AIDS, replaced the precious gems and stones that typically adorn and empower devotional art with cheaper, more accessible hobbyist supplies—plastic beads, costume jewelry, trinkets, artificial flowers—embracing their campy beauty while shifting value from the hardware on the surface to the content within.
When the show's attention turns to our globalized present, it reflects a broader diversity of voices and traditions, encompassing more fully the breadth of craft's reach. The black, brown, and indigenous artists assembled here draw upon traditions of their heritage and their cultural diasporas to speak to their individual experiences in contemporary society. Jordan Nassar collaborates with Palestinian artisans to extend ancient cross-stitch techniques, creating hybrid embroideries like A Lost Key (2019). Shan Goshorn learned Cherokee basketry to create Red Flag (2015) and Roll Call (2016) from inkjet-printed texts that reference the forced assimilation of indigenous children into white culture. Installed side by side, Nick Cave's and Jeffrey Gibson's ritual garments, which operate as both protective armor and hypnotizing lures, are seamless blends of various traditions.
Not yet constrained by art history, the contemporary works can be viewed in broader contexts across time and cultures. Created twelve years apart, Cave and Gibson's sculptures pair well together but also recall Diane Simpson's drawing Apron Armour (1976), which then returns us to Erica Baum's recent photographs of sewing patterns. Nassar's embroidery has affinities with Elaine Reichek's abstract needlepoints Silver & Gold (1976) and the distorted grid of Rosie Lee Tompkins's quilt Three Sixes (1986), both of which felt out of place among their contemporaries. Seneca artist Marie Watt's column of I-beam-punctured blankets, Skywalker/Skyscraper (Axis Mundi) (2012), relates to Postminimalism, but contrasting it with Navajo artist Emmi Whitehorse's atmospheric painting Another Blanket (1983) would illustrate the heterogeneity of Native art and complicate any essentialist readings. With corrective exhibitions such as this one, it remains important to contextualize artists within their own time while also understanding and demonstrating how their work survives and resonates today. Though the curators do not explicitly draw such atemporal connections, they facilitate them by providing a strong conceptual and thematic structure.
In the final gallery, the curators abruptly depart from their chronological format to single out one medium with a compact survey of ceramics, even though works in clay have been featured throughout. Though it includes some distinct pleasures—Viola Frey's scale-defying businessman and the corporeal abstractions by Arlene Shechet and Katy Schimert, for example—this exhibition within an exhibition is a curious addendum. Yet it provides an alternative model for what the installation as a whole might have been. If the show had been organized transhistorically around themes, forms, and materials—as suggested above—it might have better illuminated the threads that connect disparate artists and movements through craft. Nevertheless, the chronologically thematic framework enables artists like Lenore Tawney, Faith Ringgold, and Thomas Lanigan-Schmidt to emerge rightfully as central figures in a revised history.
Chris Murtha is an independent writer and curator based in Brooklyn.

at Whitney Museum of American Art, New York
until January 2021