EXHIBITIONS
"Crime is on both sides" at Galeria Stereo, Poznan´, Poland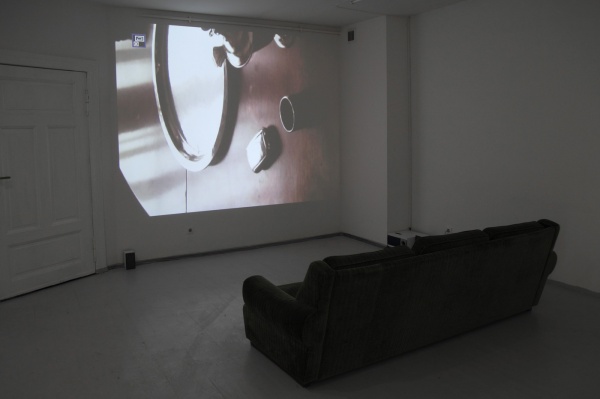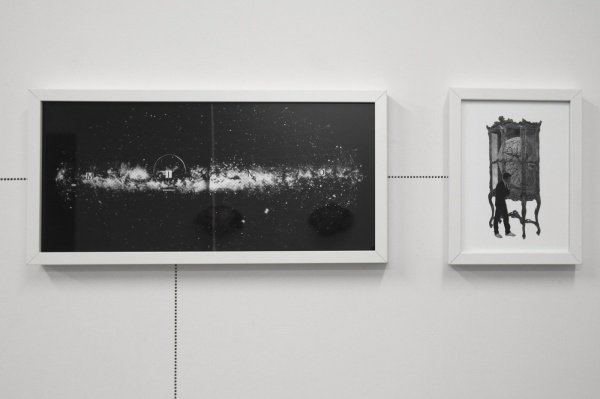 Conceived as a response to the gallery's physical setting and name, "Crime is on both sides" is a group exhibition constructed in two symmetrical parts, in "stereo". Four artists have been invited to present works in relation to a symmetrical installation, echoing the shape of the human brain and one of its main functions: memory. Traditionally, the right hemisphere of the brain is known to relate to emotions and intuitional affect, whereas the left one is supposed to express reason and scientific logic. Following the duality of this simple neurological understanding, the space of the gallery has been divided between two entities: a light room and a dark one. All of the pieces presented bear the tension of reason versus passion, while, using internal symmetries and palimpestic forms, they gravitate around the axis of the central wall.
Alexandre Singh's (b. 1980, lives and works in New York City) ensemble of collages Assembly Instructions, The Pledge, Leah Kelly (2011) is part of a larger series of extended portraits, based on interviews conducted with figures he finds influential, such as the neuroscientist Leah Kelly. Singh condenses imagination, facts and fictional memories in a brilliant visual narration, which can be read from its beginning or its end. He conveys the personality of his interviewee into an ensemble of thirty-seven Xeroxed collages, each of which is related to the other by a thin graphic line of dots drawn directly on the wall, as to figure the contingence of cerebral connections.
Anchored in a lyrical approach, Ida Ekblad (b. 1980, lives and works in Olso) oscillates between a reinvestigation of expressionist painting, poetic symbolism and urban sculpture in her work. The poetic video Timeonyourside (2011) features a short sequence filmed at the artist's grandmother's place before she moved to the hospital, and addresses memory, emotions and nostalgia. Hand-held shot from right to left, this trembling video is based on photographs of the grandmother's belongings, and is accompanied by a lullaby-type song performed by the artist and based on a poem she wrote.
Resulting from an iconographic research conducted in the historical archives of the artist's native city of Limassol, Cyprus, Wonderland (2008) is a slide show by Christodoulos Panayiotou (b. 1979, lives and works in Berlin). The projected images produced between 1970s and today, depict Limassolians dressed into Disney characters during annual carnivals and parades. Dealing with the construction of national identity and anthropological memory, this piece comments on the reappropriation of mass culture and the emotions of the crowd.
In her series FX Tridacna (2011), Aude Pariset (b. 1983, lives and works in Berlin) articulates the relationship between virtual, computer-made imagery and organic structures. Based on casts of a hard-shell clam, theses organic sculptures are molded using rice paper and printed with colorful and distorted images taken from digital paintings of the net-art collective PaintFX. The six shells are displayed on both sides of the gallery's symmetry axis, and their infinite circularity represent the linking element between the two parts of the metaphorical brain. (Martha Kirszenbaum)
Martha Kirszenbaum is an independent curator and writer based in Paris
Artists – Alexandre Singh, Aude Pariset, Christodoulos Panayiotou, Ida Ekblad

–
at Galeria Stereo, Poznan´, Poland
through March 10, 2012
–
Above – Ida Ekblad, Timeisonyourside, 2011. Courtesy: the artist and Herald St, London
Alexandre Singh, Assembly Instructions, The Pledge, Leah Kelly, 2011
Courtesy: the artist and Sprüth Magers Gallery, Berlin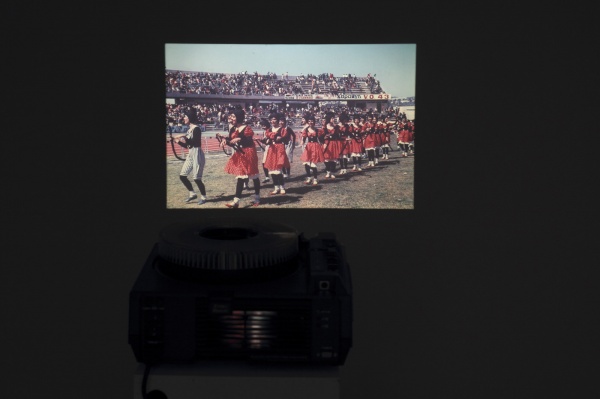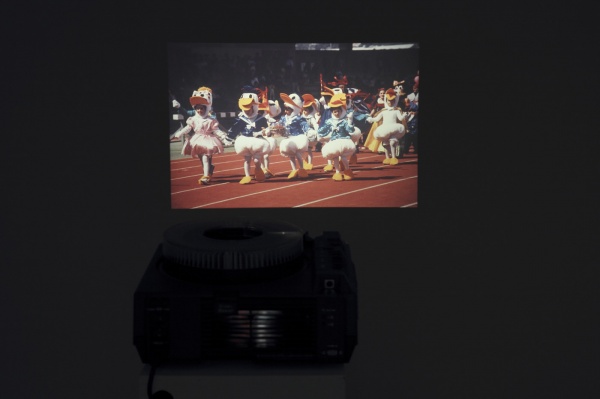 Christodoulos Panayiotou, Wonderland, 2008. Courtesy: the artist and Rodeo Gallery, Istanbul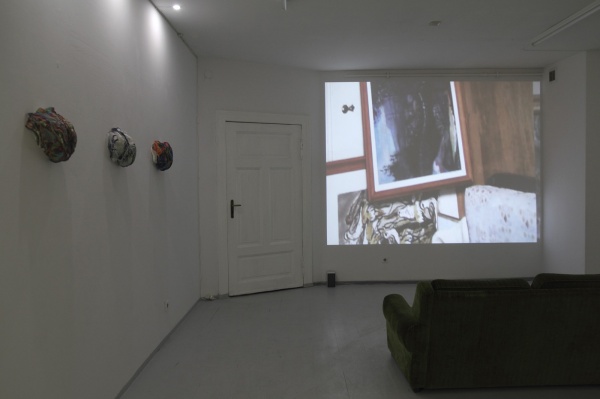 "Crime is on both sides", installation view, Galeria Stereo, Poznan´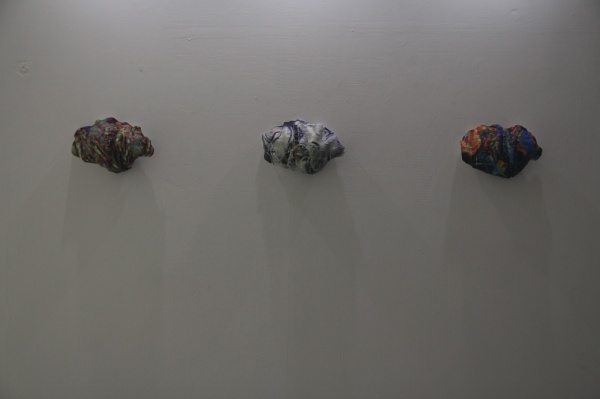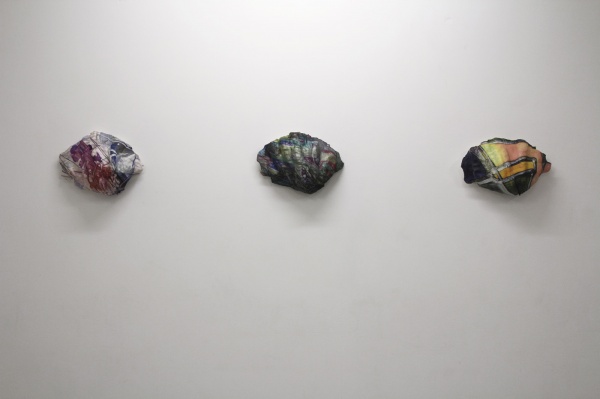 Aude Pariset, FXTridacna, 2011. Courtesy: the artist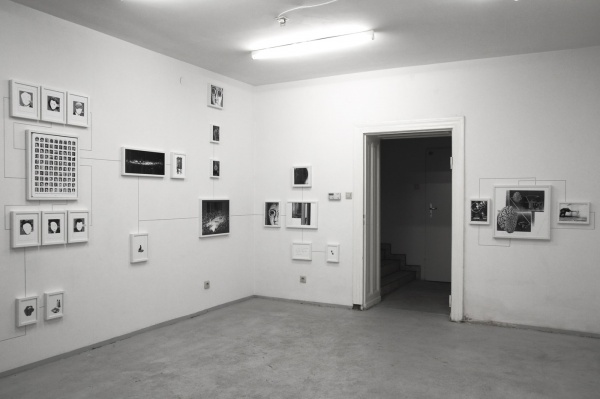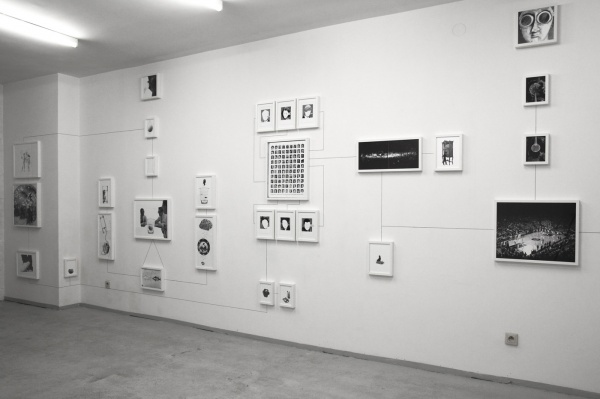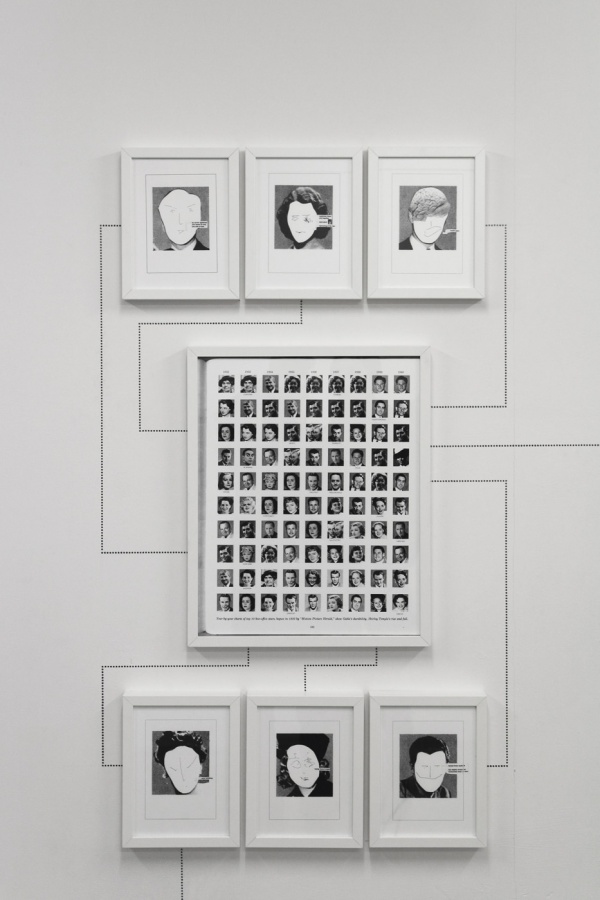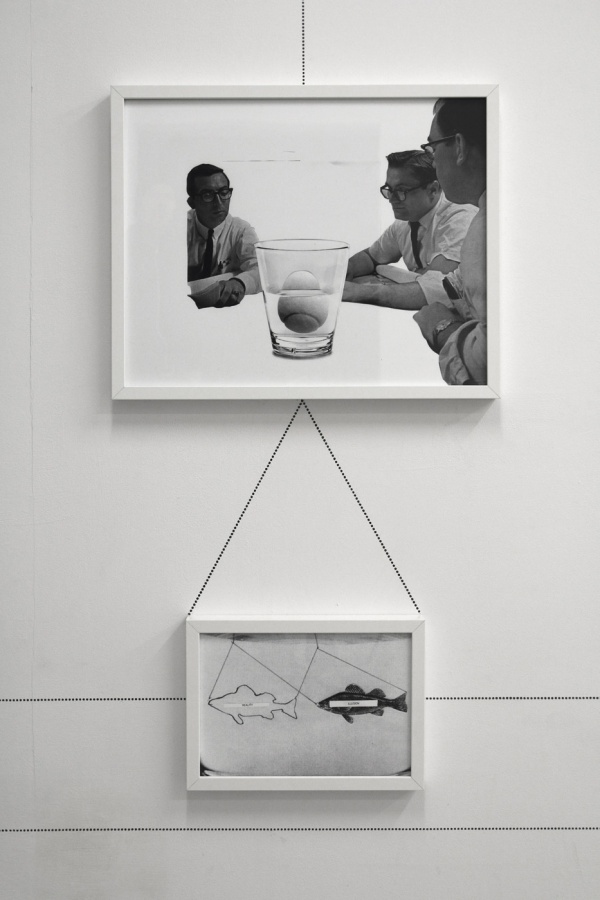 Alexandre Singh, Assembly Instructions, The Pledge, Leah Kelly, 2011
Courtesy: the artist and Sprüth Magers Gallery, Berlin
–
Images courtesy of Galeria Stereo, Poznan´. Photo: M. Sadowski