EXHIBITIONS
Dan Graham at Fondazione Zegna, Trivero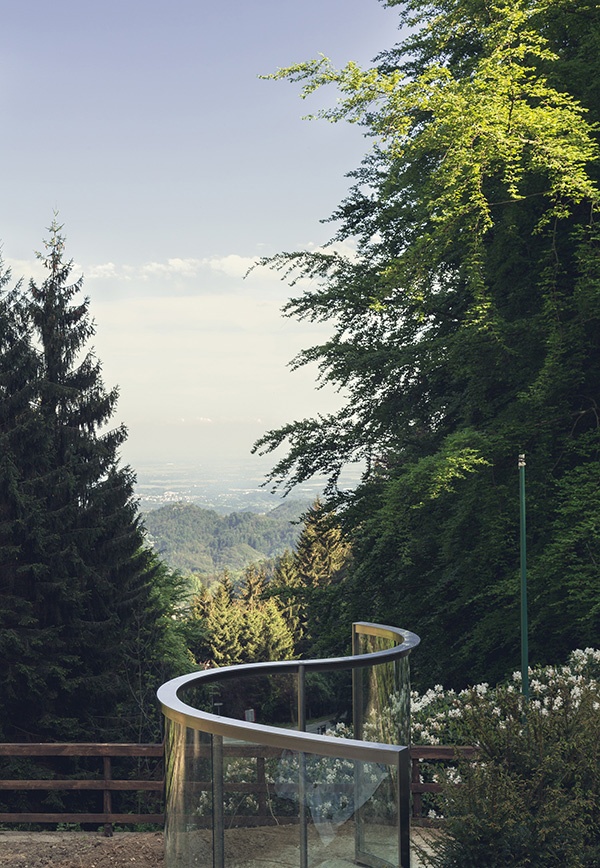 ALL'APERTO, the public art project of Fondazione Zegna curated by Andrea Zegna and Barbara Casavecchia, celebrates its sixth edition with Two Way Mirror / Hedge Arabesque (2014), a new permanent site-specific work by Dan Graham, inaugurated in Trivero (Biella, Italy) on May 31, 2014 in the presence of the artist.
Two Way Mirror / Hedge Arabesque is one of Graham's characteristic freestanding outdoor pavilions, here dissected by a high hedge in yew. The two-way mirror has a unique optical property: one side is transparent, the other reflects light, like a mirror. By adopting curvilinear profiles (like those of an arabesque) and assembling the plates so as to multiply refractions and overlapping images, Graham subverts the mechanisms of visibility/invisibility associated with this material, often used for the facades of corporate buildings. Inside his pavilions, visitors are captivated by a kaleidoscopic game of mirrors and self-reflections. "My work is always about how viewers see themselves," says Graham.
The pavilion is located in the Valley of Rhododendrons of Oasi Zegna, renowned for its spectacular spring bloom: a scenario both natural and artificial, as created and redesigned by two masters of Italian landscape architecture: Pietro Porcinai and Paolo Pejrone. The choice of this location relates to Graham's longstanding interest in landscape architecture, as public manifestation of the interactions between art, architecture, environment and audience.

His first pavilions, created in the Eighties, like Two Adjacent Pavilions (1982, Documenta VII, Kassel) were the result of the artist's studies on historic gardens. Octagon for Münster (1987, Skulptur Projekte, Münster) recreated the volumes of an ancient gazebo, by reflecting the idyllic scenery of the city park. In the essay "Garden as Theater as Museum" (1988), Graham interprets the Renaissance gardens as the first museum of Western history. With works such as Two-Way Mirror Punched Steel Hedge Labyrinth (1994-6, Walker Art Center, Minneapolis, USA), the artist cites the Baroque hedge mazes, as well as the usage of the hedge as device that delineates private territories in the residential architecture of the suburbs – another major theme for Graham's research. From April 29 to November 2, the artist presents Hedge Two Way Mirror / Hedge Arabesque (2014) a new pavilion for the Roof Garden Commission of the Metropolitan Museum in New York, in collaboration with the Swiss landscape architect Günther Vogt.
The catalogue will be published and distributed by Mousse, with texts by Anna Zegna, Andrea Zegna and a conversation between Dan Graham, Barbara Casavecchia and Joseph Grima (former Domus editor and cofounder of the design research collaborative Spacecaviar).
.
.
Above and below – Dan Graham, Two Way Mirror / Hedge Arabesque, 2014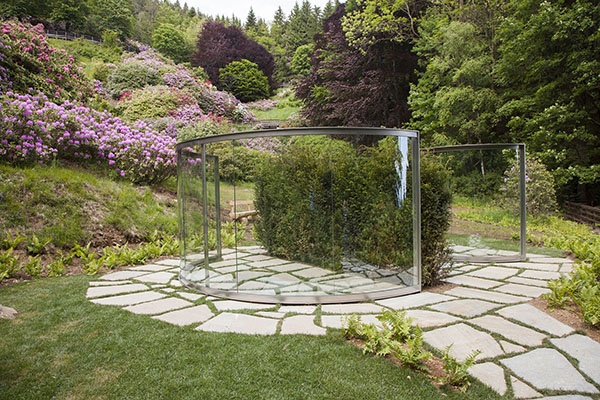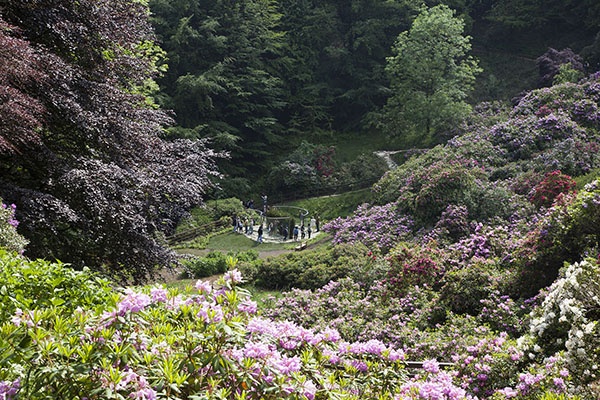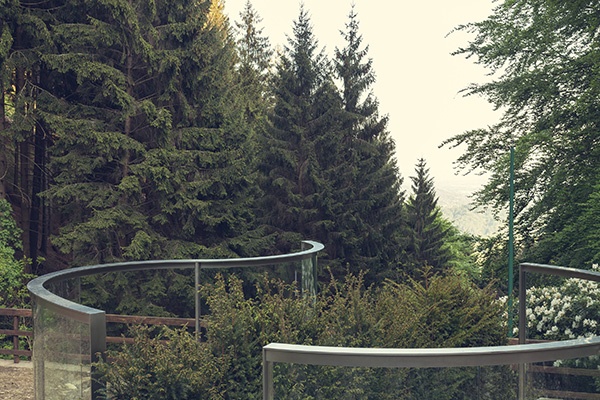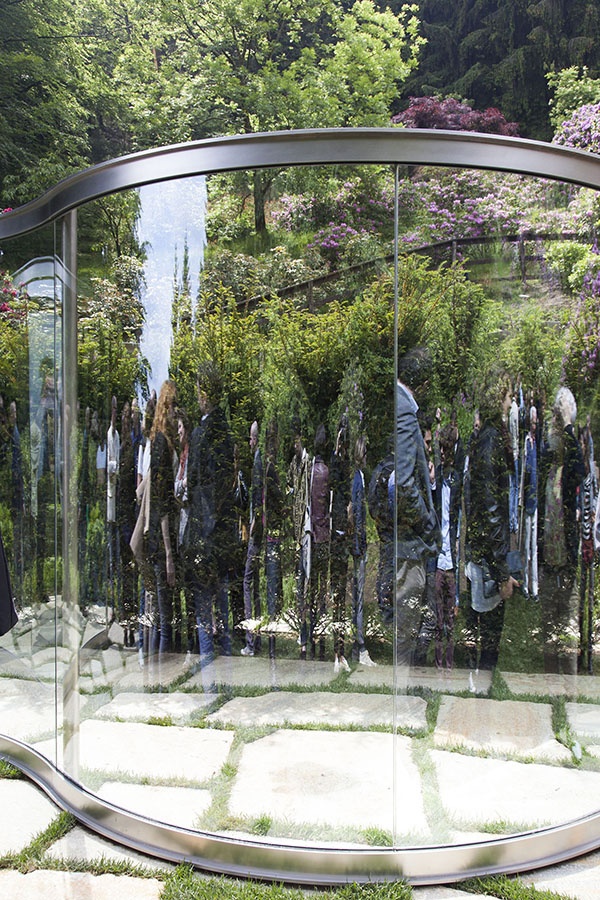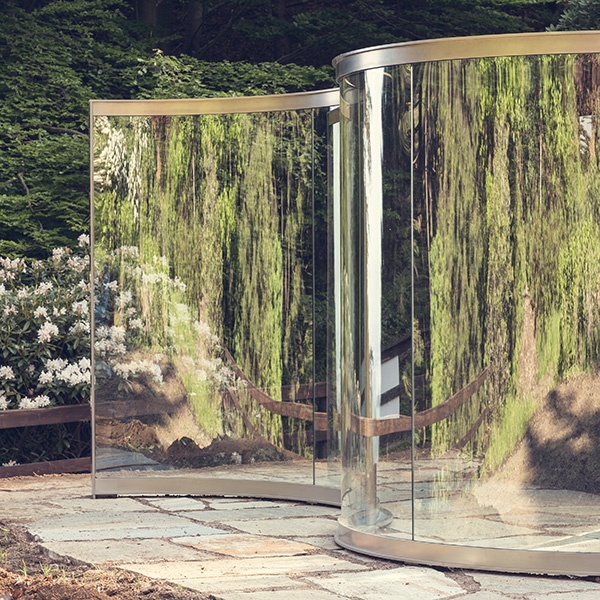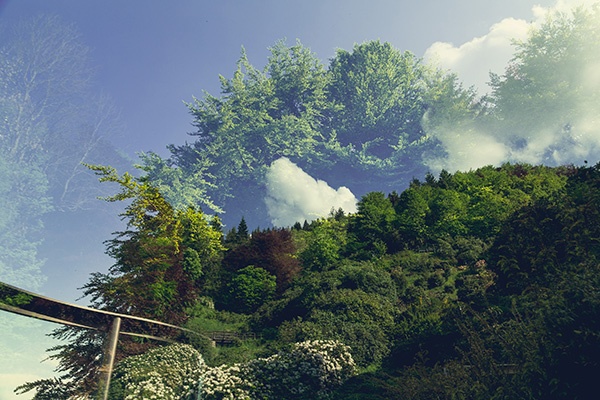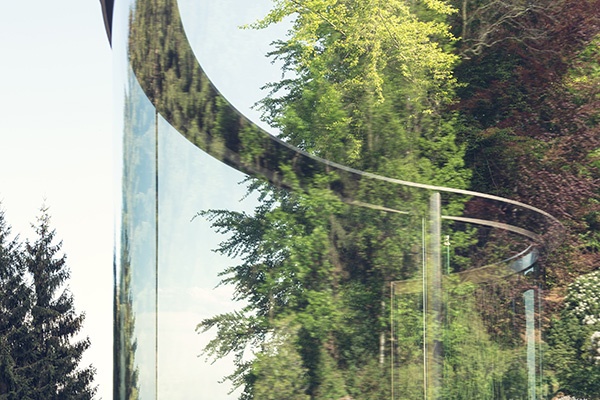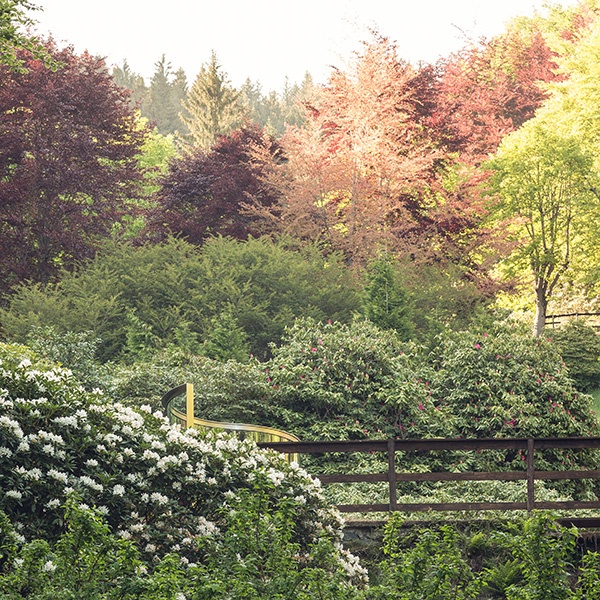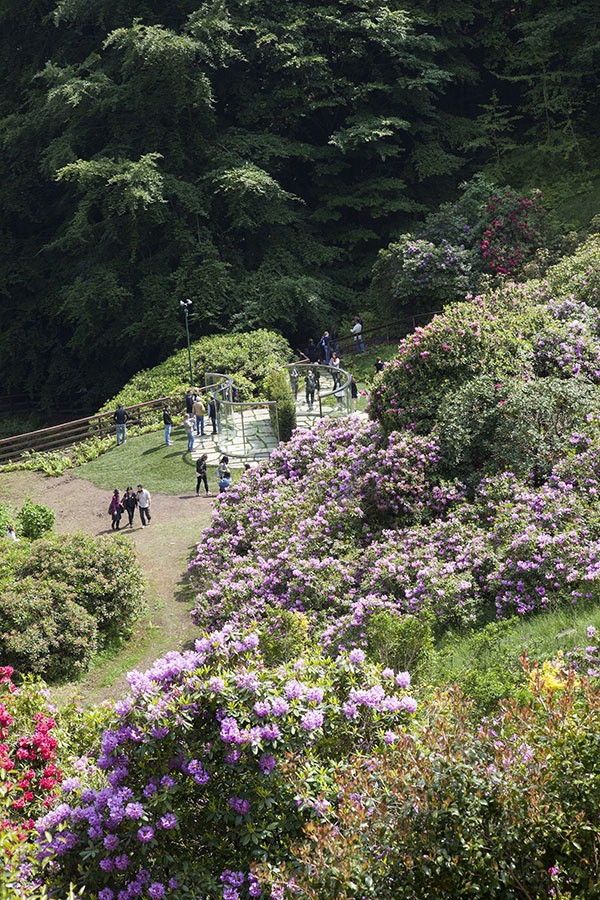 .
Dan Graham, installation views at Fondazione Zegna, Trivero.
Courtesy: Fondazione Zegna. Photos: Delfino Legnani, Giovanna Silva.