CONVERSATIONS
A Landscape That Writes Itself: Daniel Steegmann Mangrané
Close
1
2
3
4
5
6
7
8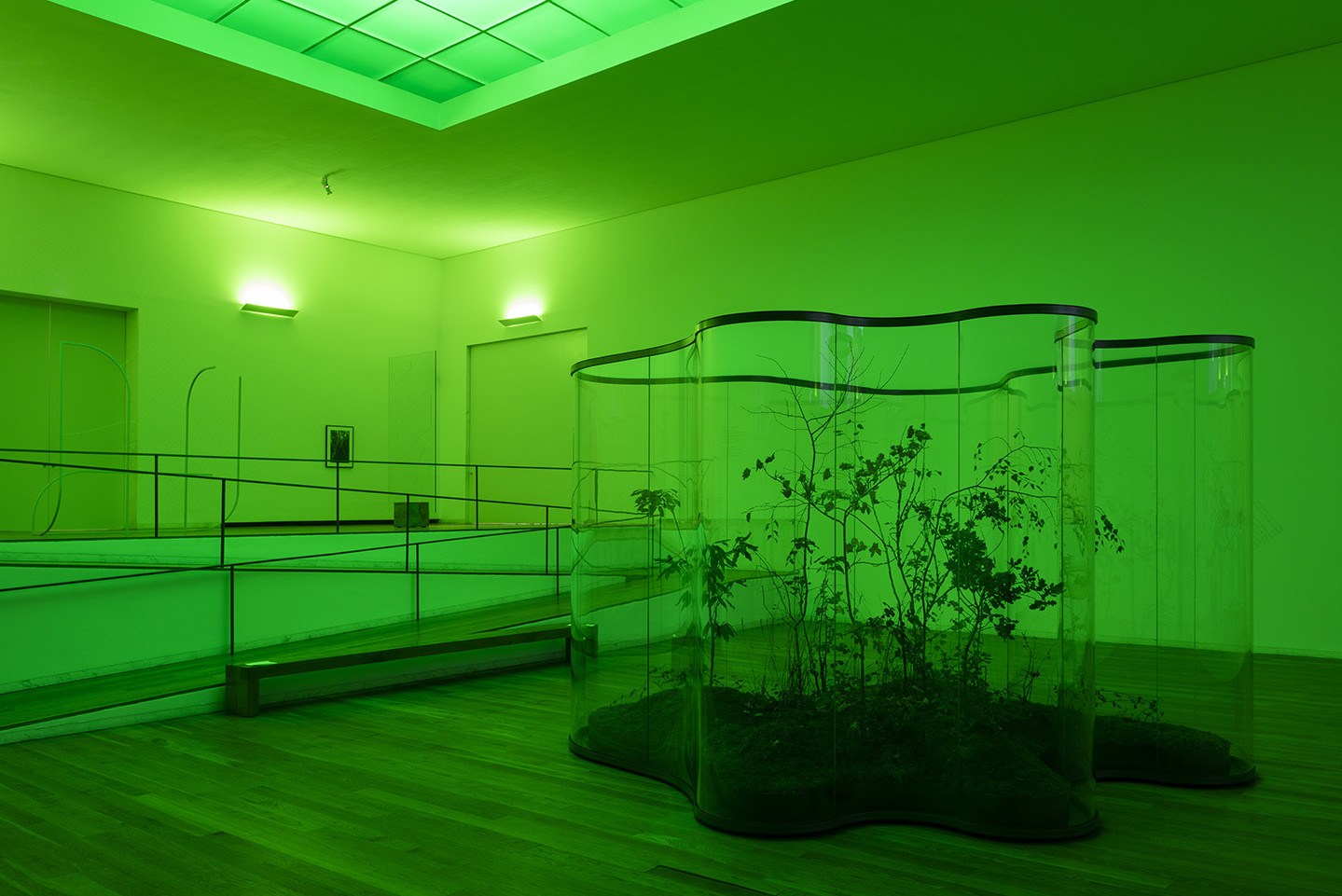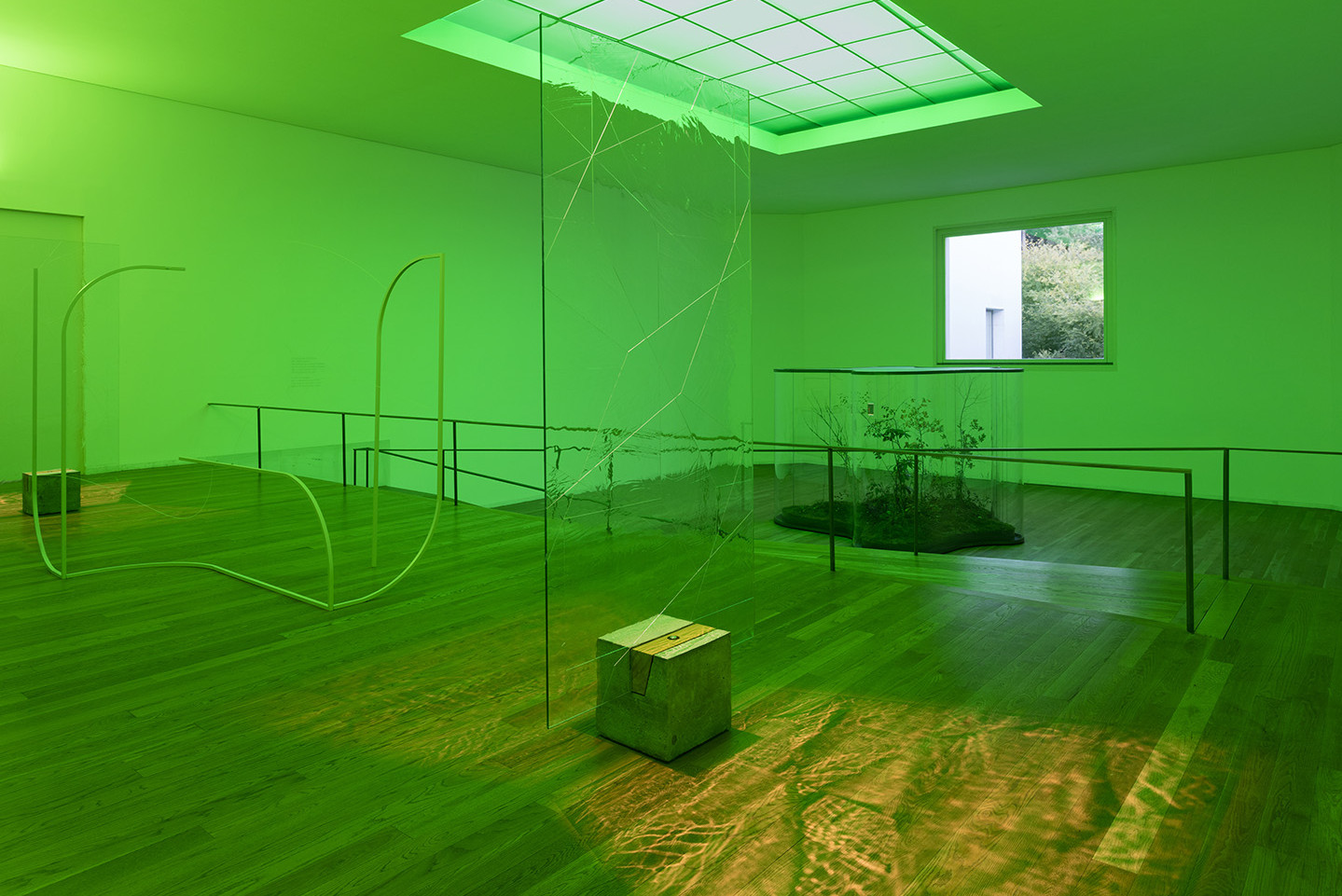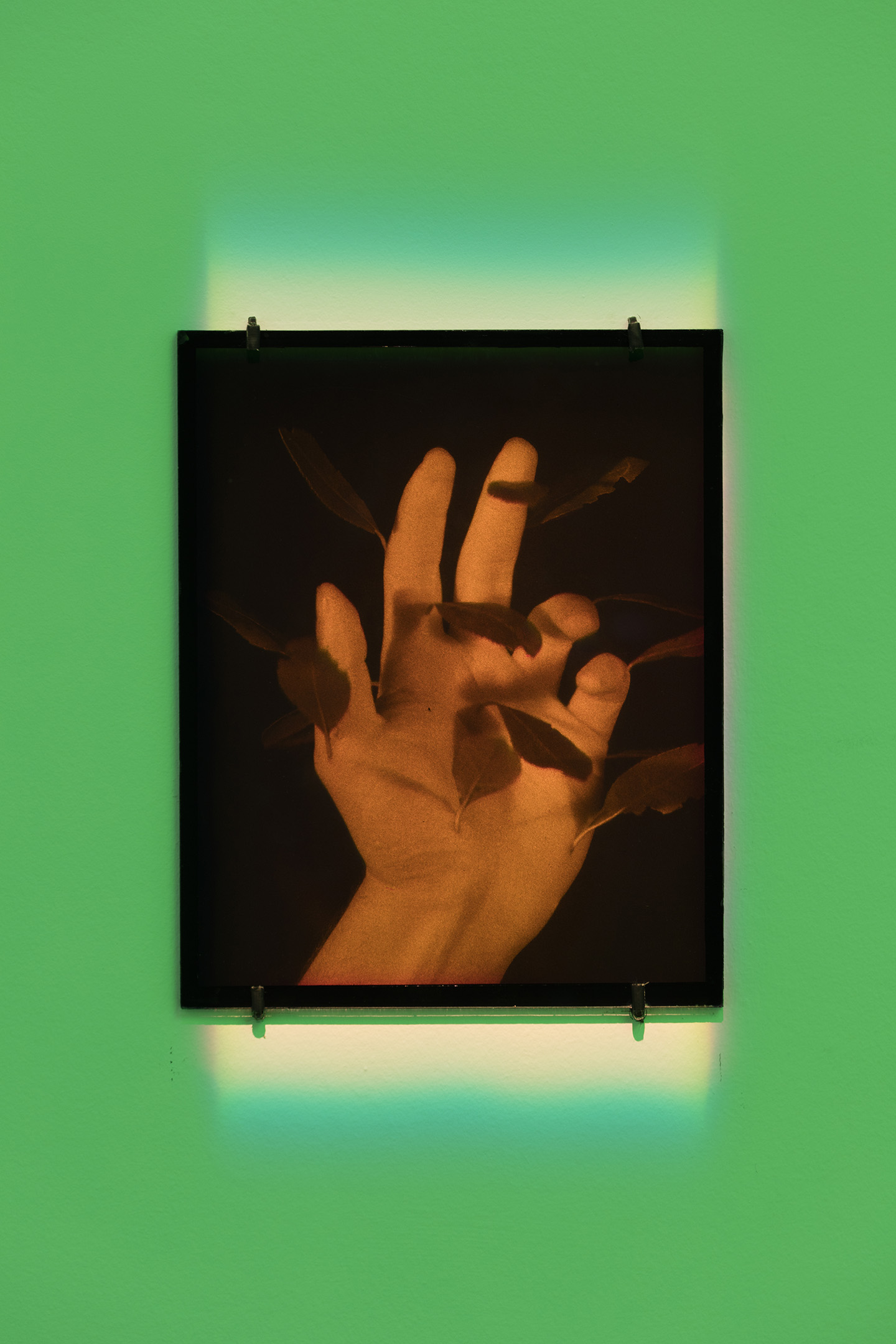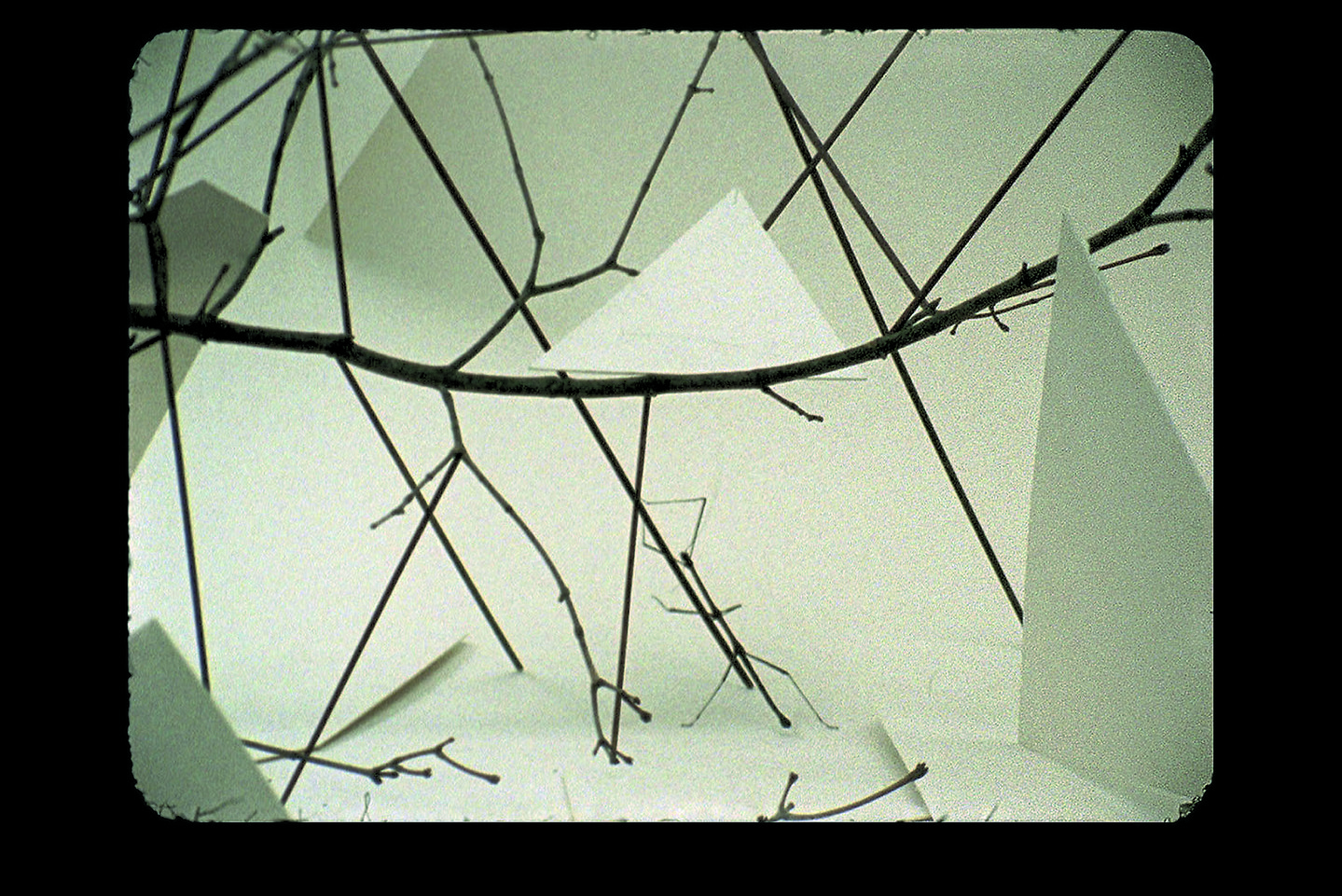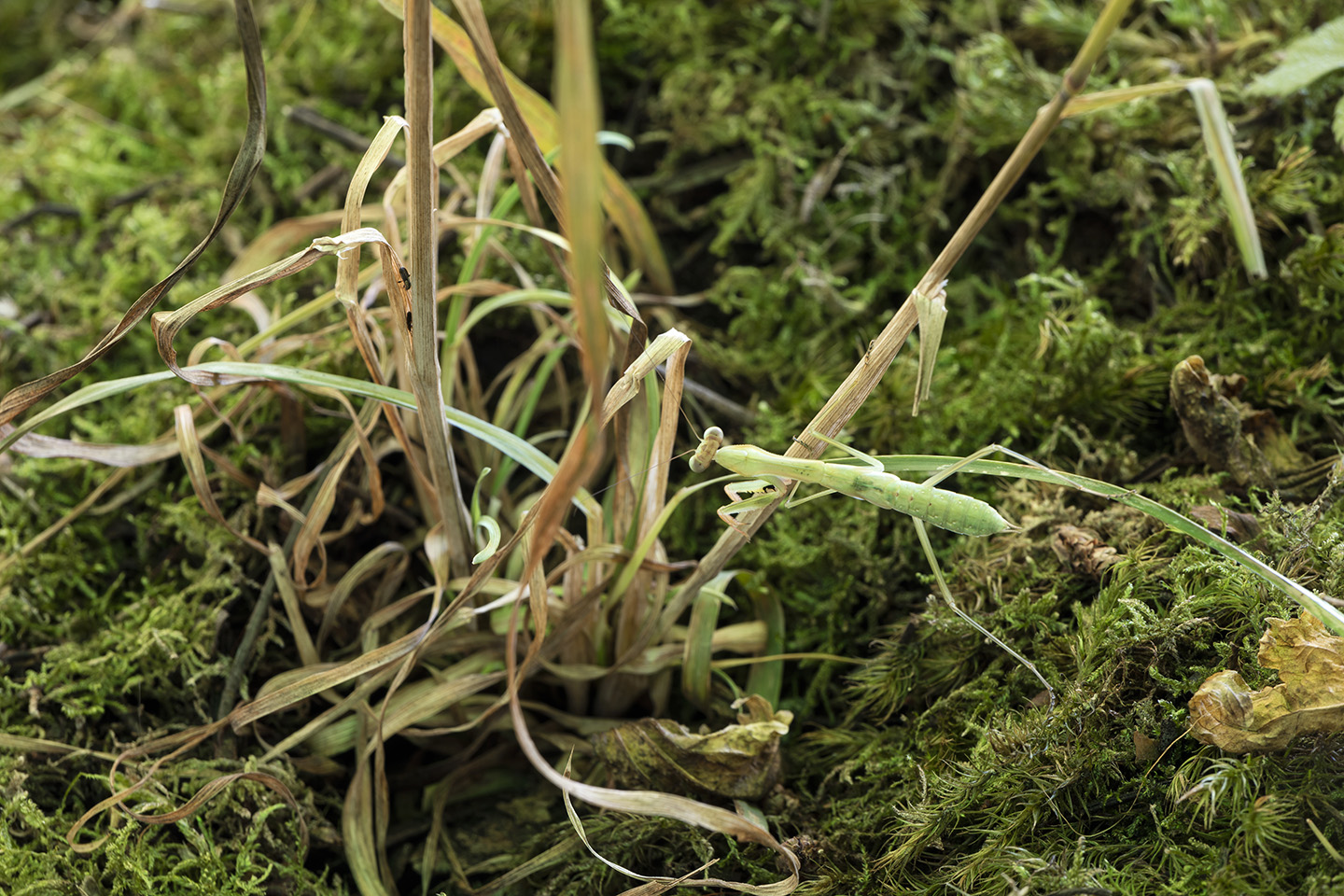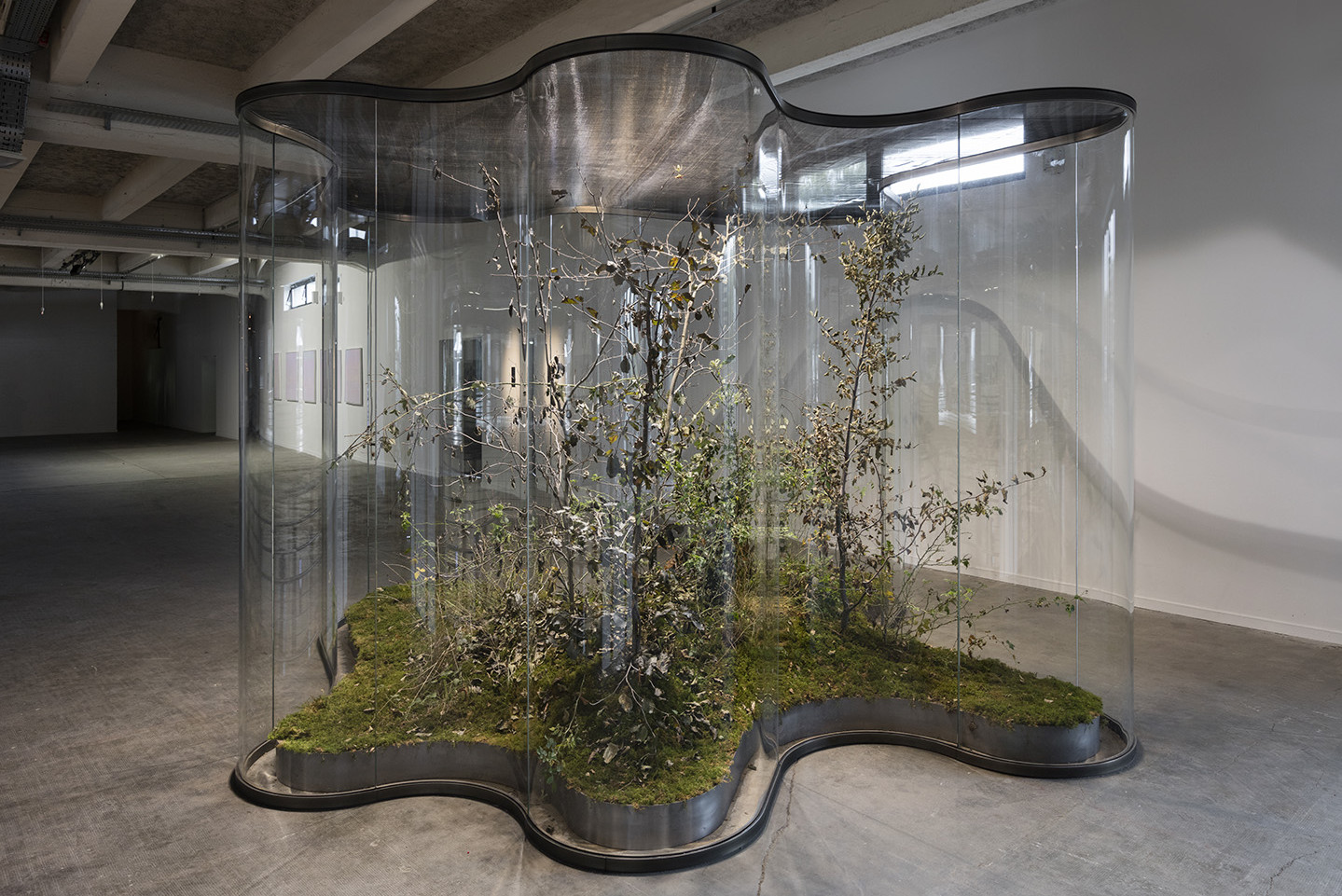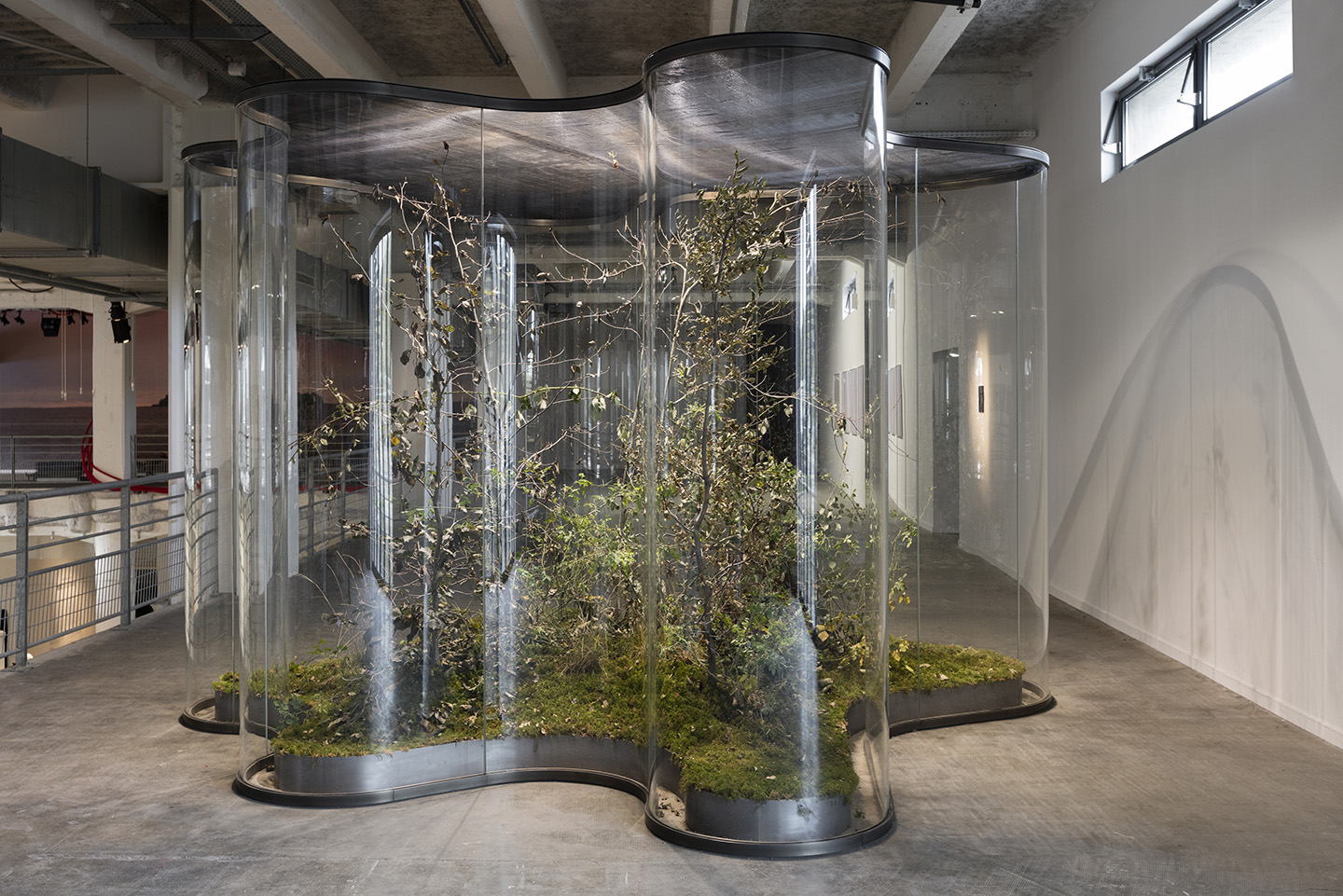 Daniel Steegmann Mangrané and Juan Canela in conversation
Daniel Steegmann Mangrané was born in Barcelona in 1977, and he has lived and worked in Brazil since 2004, which has significantly influenced his practice. His fascinating and subtle installations draw on both the immateriality of Catalan conceptual art and Brazilian art of the 1960s. The bodies of the visitors are diluted in physical experiences connecting the material with the immaterial; intertwining radical anthropology, ecology, and semiotics through a fascination with the stick insect; and elegantly challenging modernist thought and its dualities of culture/nature, human/environment, subject/object.
Juan Canela: Your latest work, A transparent leaf, instead of the mouth, can now be seen, in different versions, at the Museu Serralves in Porto and at the Lyon Biennial. The central piece is a crystal pavilion with undulating forms that houses a garden and mimetic creatures that one does not recognize at first sight, but once they're discovered, it's impossible to stop looking and observing. What was the starting point of the project, how is it taking shape, and what does the title refer to?
Daniel Steegmann Mangrané: The project stems from my fascination with the ideas of dissolution and belonging, transparency and opacity of signs, and biology and ecology as sciences that study the interdependence of all phenomena, whether they are life forms or not. A transparent leaf is a biological experiment: a small ecosystem for which we established very basic conditions—autochthonous flora of the region where the work is shown and exotic fauna—and now it is evolving according to its own rules. When I was working on the film Phasmides (2013) I met Benjamin Meyer Krahmer, with whom I had some fantastic conversations about semiotics and who introduced me to the work of Charles Sanders Peirce. In the theory of signs there is this idea called morphogenesis, or how the shape of the sign is created and becomes recognizable. Peirce took this idea from ​​evolutionary biology. This gave me an unexpected link with my passion for biology through language and signs, and it preached Phasmides of semiotic meanings: suddenly the sign became something alive, and the stick bug became a sign, but a sign pointing to what? Maybe to your own fragility? I love the idea of ​​using a fragile sign. Once I read an interview with Daniel Buren where he said that by using a fragile sign, the entire chain in which the sign is inscribed and that conforms it becomes apparent. Under this reading, A transparent leaf is a linguistic landscape that is writing itself!
JC: In A transparent leaf an animal appears that has been a regular protagonist in your work, the stick insect. But the difference now is that it really inhabits the pavilion, and is in direct contact with the visitors. How did you decide to go from working with insects in your studio or in nature, to lodging them in the exhibition space?
DSM: For a couple of years now I have returned to my studies in biology, more specifically ecology, the branch of biology that studies interactions and interdependencies between living beings and their environments. We live in a moment of ontological reformulation: either by technology or by the ecological crisis that we have begun to suffer, our understanding of what we are is changing very fast, collapsing the traditional separations between humanity and its environment, between objects and subjects, et cetera. A good part of this crisis has its origin in the fact that we inhabit the world with a conceptual model that no longer serves, because it does not consider the interdependencies to which we are discovering we are tied. We have lived for all of modernity believing that the separation between res cognitas and res extensa was a real separation, and now we are caught in an intertwined reality where everything we had tried to deny subjectivity to is rising with unexpected vitality and with agencies different from ours. Within the pavilion's landscape there are innumerable interactions, not only between exotic insects and native plants but also between chemical agents, fungi, rhizomes. What makes the ecosystem work in a healthy way is this intricate network of interdependencies, in a process of constant transformation where biotic and abiotic factors are continually influencing each other. I cannot think of a better metaphor to imagine about how an artist's body of work should function. It is also a fantastic model to think about an exhibition, or even to think the relationship between the works and the institution. But it is not just a model for art; it can in fact be a model for a new cultural paradigm, one that recognizes that everything is interdependent and intertwined. We live our life in it, literally.
JC: To build the pavilion you worked with scientists from the Laboratory for the Center for Research in Biodiversity and Genetic Resources (CIBIO-InBIO) of the Foundation for Science and Technology in Porto. What has the collaboration consisted of, and what was your experience working with scientists?
DSM: The Serralves museum is in a huge estate, acquired by the Portuguese government for the foundation, but also on the same grounds as a branch of the Portuguese institute for biodiversity research. Considering that we are experiencing the sixth mass extinction in planetary history, and that we are losing genetic diversity at a catastrophic rate, it seemed impossible to make an exhibition in Serralves without collaborating with them. Sofía Viegas, Teresa Fernandes and Raquel Ribeiro, the researchers who helped me with this project, are fantastic and assured the sustainability and health of the plants and animals. I'm sorry I could not, due to lack of time, make a deeper collaboration, because I believe the relationship between art and biology is extremely fruitful and it is very important to create this space for collaboration. In fact I even suggested to Suzanne Cotter that she could establish a program of collaborations between artists invited by the museum and the CiBIO researchers, but now they have just announced that she is going to the MUDAM in Luxembourg. Maybe whoever comes to replace her will do it? I hope so.
JC: In Serralves several sculptures, a wall drawing, a hologram, and windows that alter the experience of the view accompany the pavilion. The experience of visiting the exhibition has always been important in your practice, as you try to generate living spaces that bring us closer to the issues addressed in the works. Could you tell us a bit about your efforts in this regard?
DSM: Too often we forget that the experience of an exhibition is physical and sensorial, and that this is one of the reasons why the exhibition format so incredibly interesting and versatile. It has the ability to turn ideas and concepts, merely conceptual articulations, into sensorial experiences, summoning the immaterial through the material. In fact I am surprised that there aren't more disciplines using the exhibition format! Obviously I am also a devotee of Brazilian artists of the 1960s and how they used sensorial participation as a form of sociopolitical emancipation and democratic entry into their work. In the exhibition at Serralves all the works portray some process of transformation, or are directly immersed in it: the insects of the pavilion seem incredibly like leaves or sticks, but after a while all the leaves or sticks look like insects! The strictly geometric wall drawing acquires an organic rhythm when extended; the Upsylon sculpture can be recombined in dozens of different ways; on the wall there is a photograph of a palm leaf fallen in the jungle that looks like a monstrous centipede; on a hologram of my hand it looks like leaves are growing. Everything is in a liminal space, able to opt for one side or the other, extending and problematizing the general ideas of the pavilion that gives name to the exhibition. My intention is to steal the maximum time from the viewers, trapping them in a network of relationships and connections that in some way dissolve the works, and the viewers together with them.
JC: Many of the issues that you have been working on in recent years are present in this project. It's easy to appreciate how living in Brazil has affected your work, and the influence of figures like Eduardo Viveiros de Castro. We can speak of an interest in certain radical anthropology that challenges the framework of modernist thinking when confronted with diverse ontologies, in which these cultural divisions—nature/culture or subject/object—as you said before, are completely blurred. Could you delve a little into these ideas, and how your own context and personal history relates to them?
DSM: Brazil is a privileged place for thinking about this ontological reformulation that we are talking about. Perhaps because it is not entirely Western: it is epistemologically Western, but ontologically it is something else, something anthropophagic. Brazil is already the hybrid that the world is going to be in the future. Brazil is also a model in itself: any global problem, be it concentration of capital, ecological crises, political corruption, and any consequence of these problems, you can find in Brazil. If one day we find the solution for Brazil, this is going to be a solution for everyone! Jokes aside, Viveiros de Castro is one of the few who seem to offer a real alternative to the model of Western ontological divisions. If for us Westerners the world is organized into a system of divisions and oppositions in which everything is nature but only we are human, for the Amerindians it is the exact opposite: for them everything is human. That is, humanity is the original and shared condition among all beings. This has a lot of consequences, especially if everything is human, everything can be a subject; that is, the mere notion of "we" has to be reformulated. And that—who is a subject of full right, who is part of the "we"—is the essential political question.