INTERVIEWS
David Salle "New Paintings" at Galerie Thaddaeus Ropac, Paris
Close
1
2
3
4
5
6
7
8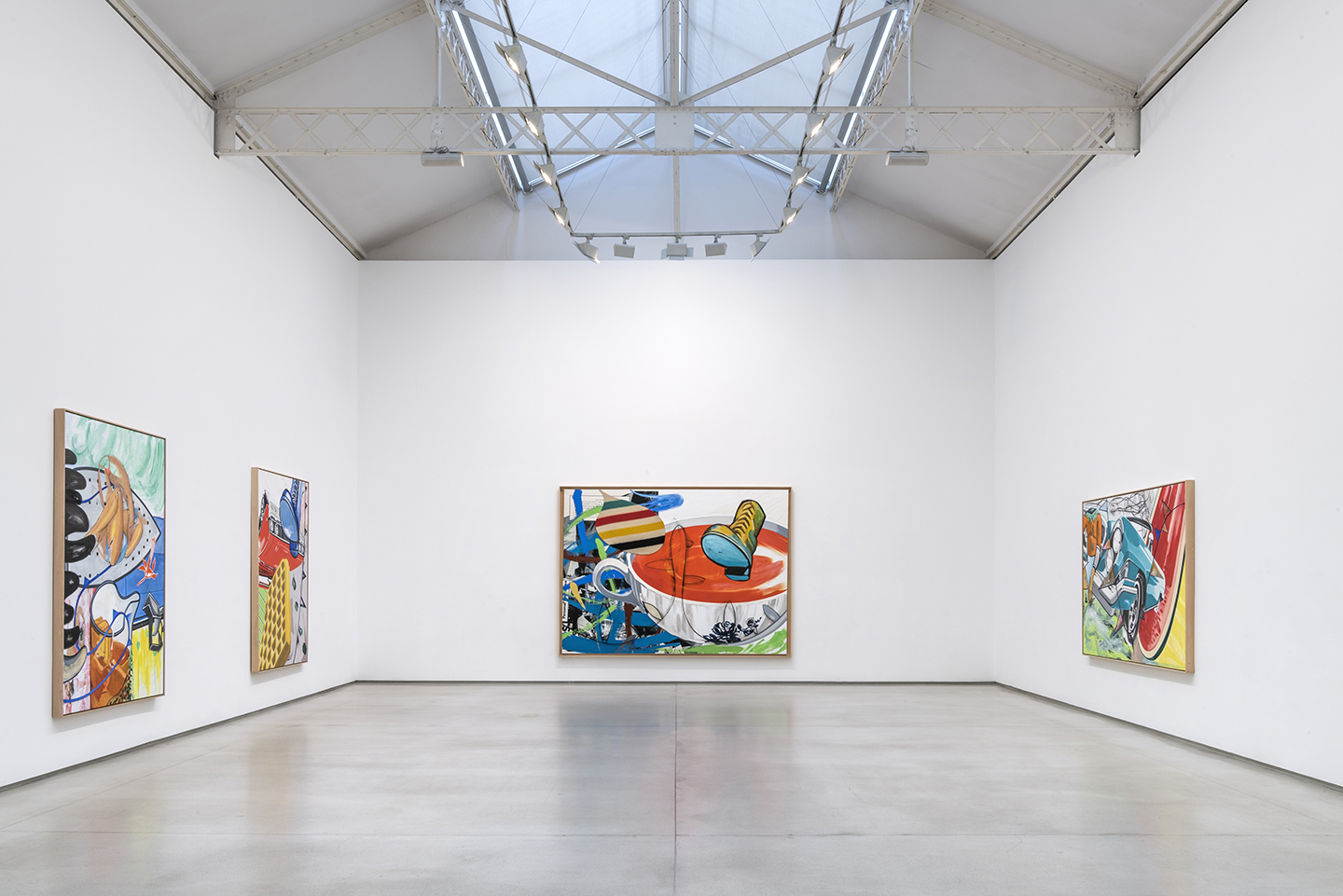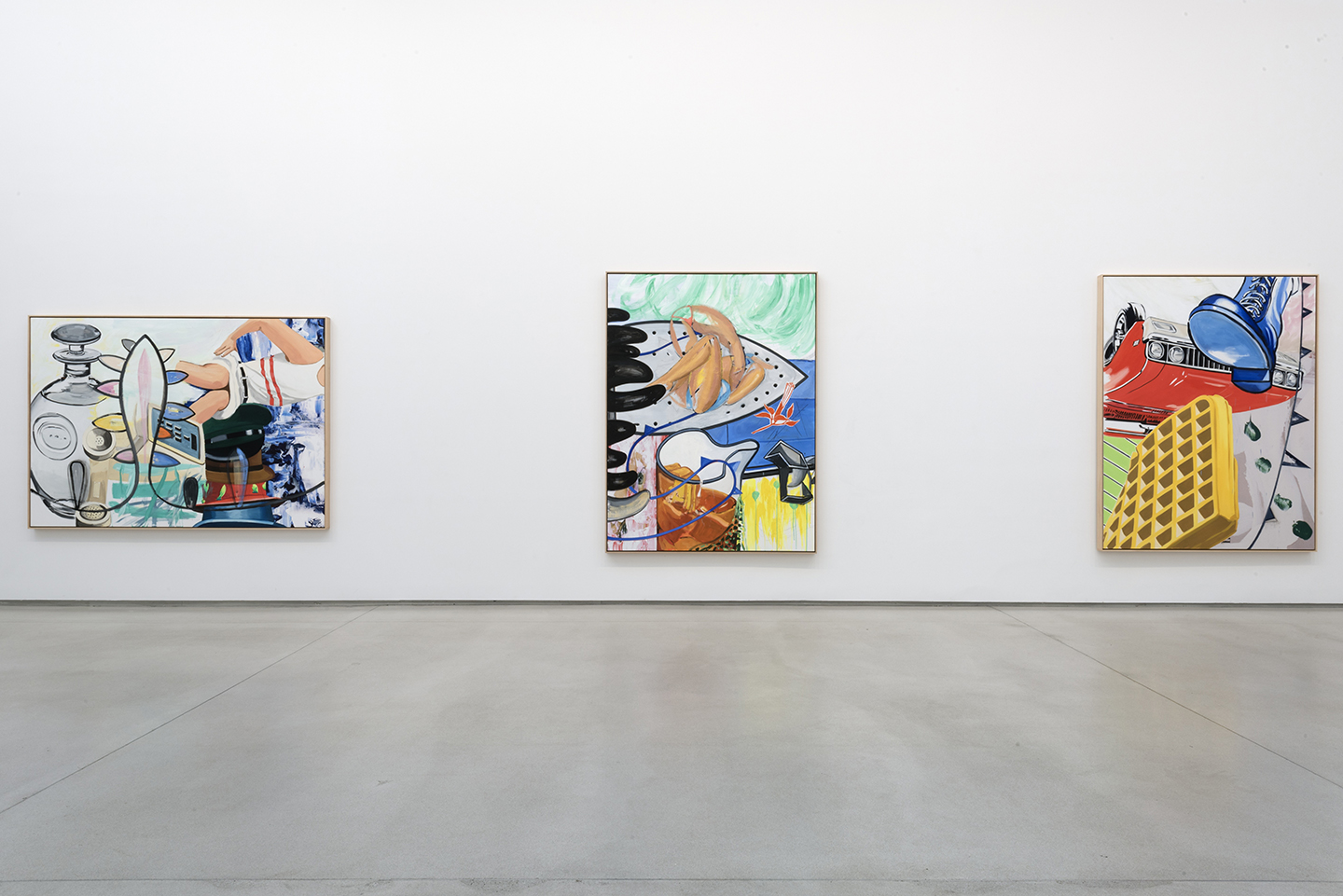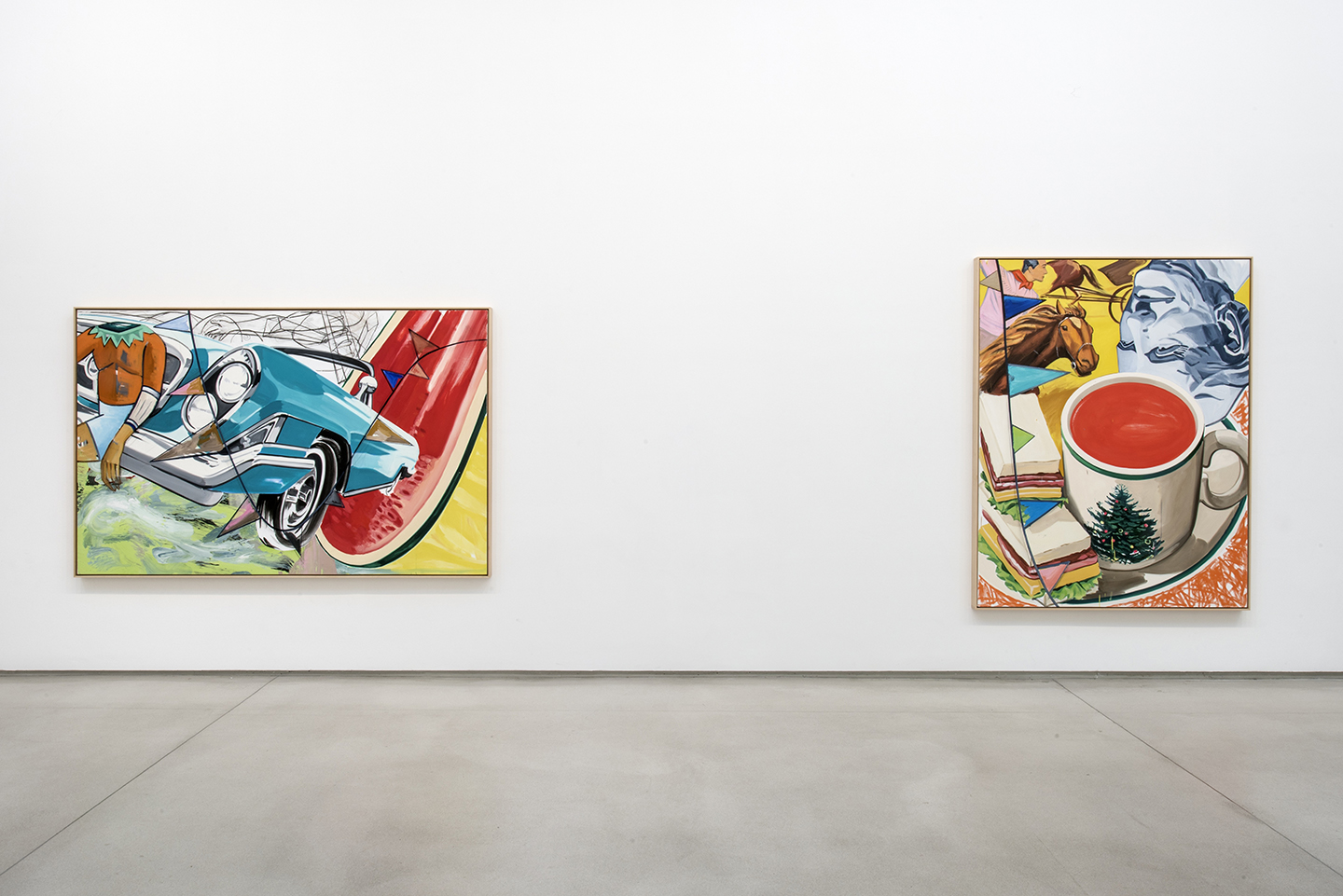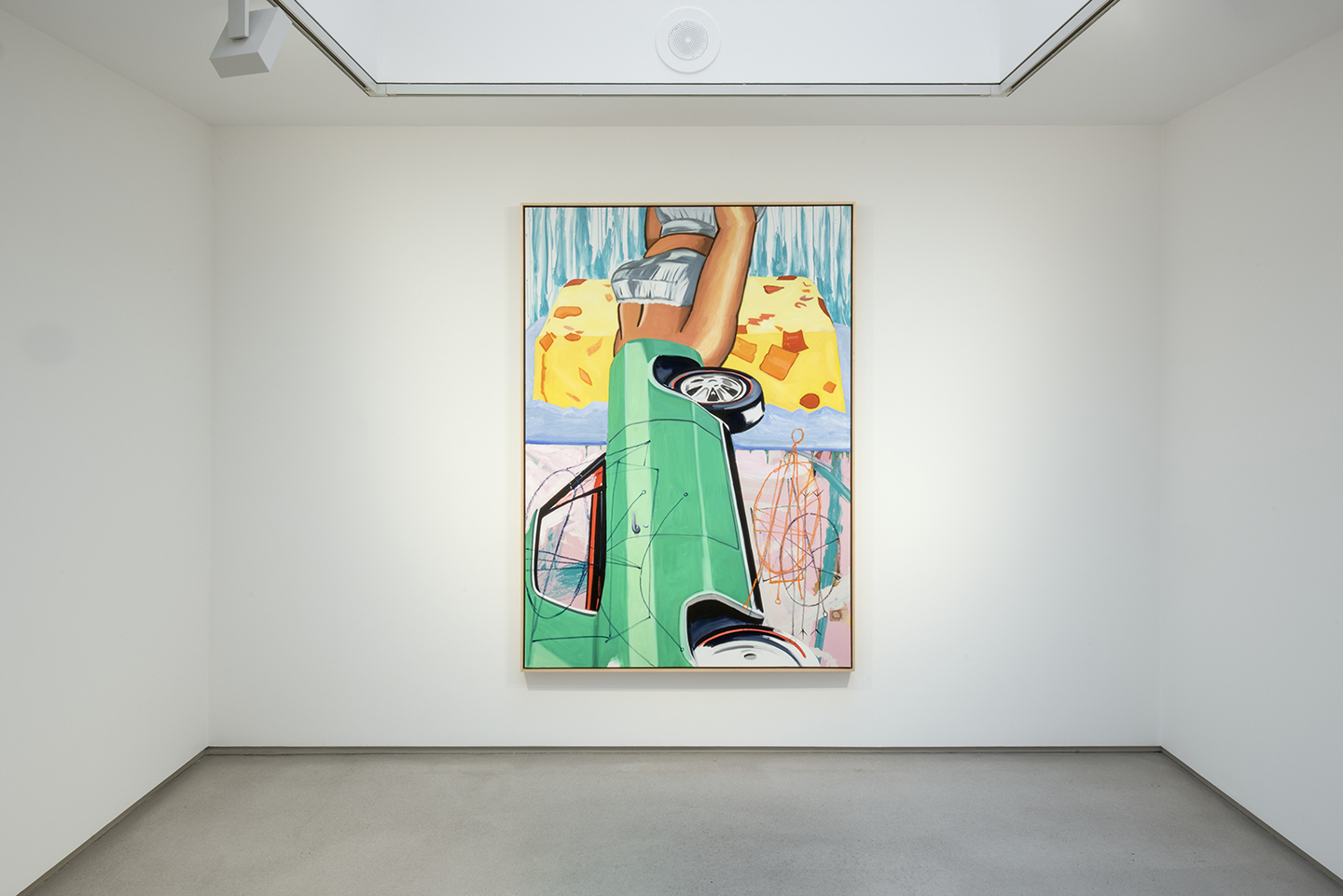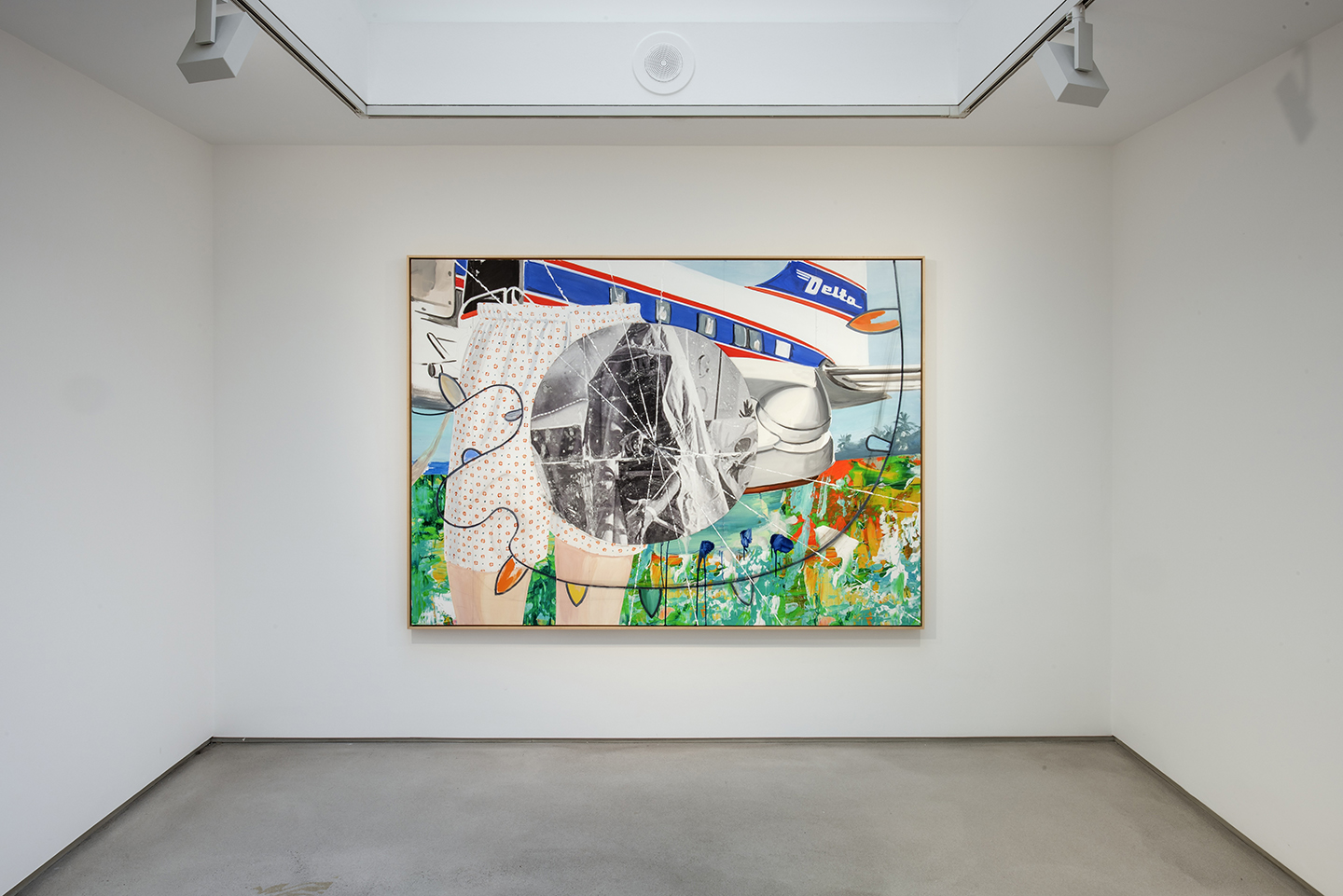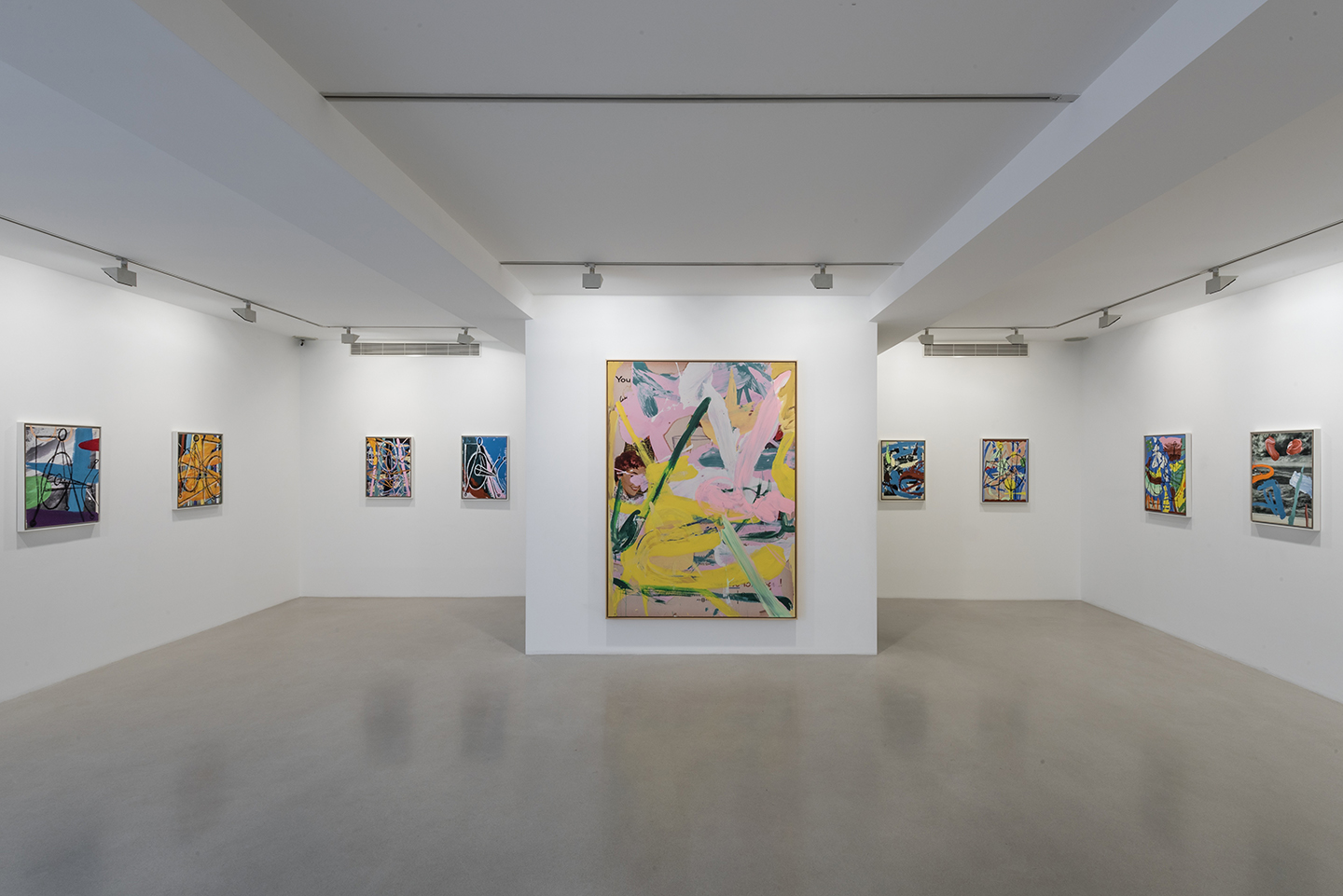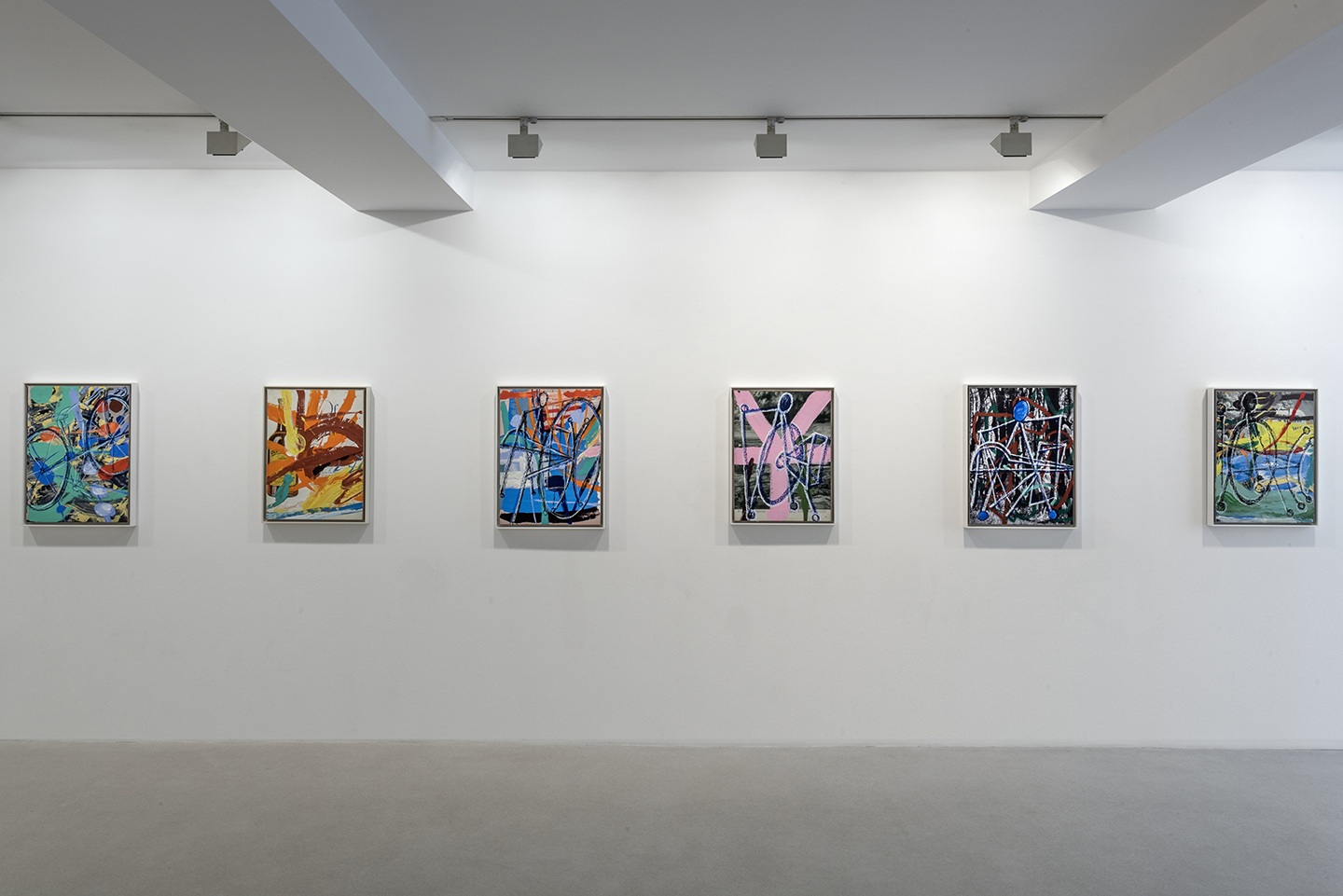 David Salle interviewed by William J. Simmons
David Salle's show of new work at Galerie Thaddaeus Ropac coincides with "Fast Forward: Painting from the 1980s" at the Whitney Museum. One could call this a resurgence, but Salle's work has never waned in importance. Additionally, he recently complimented his career in painting with the publication of How to See – a wide-ranging book of criticism. Here, we discussed the roots of his most recent work as well as the challenges of writing.
WILLIAM J. SIMMONS: Let's discuss your new work on view at Galerie Thaddaeus Ropac. These paintings feel different from what you have been doing over the past couple of years.
DAVID SALLE: They came out of the paintings I showed at Skarstedt a couple of years ago. The work just kept on moving. In addition to the big collage paintings, I'm using the first-floor space at Ropac to show a group of smaller pictures that are more gestural. They have a different, very saturated kind of color, and also use more drawing. These pictures came about in a kind of burrowing, termite-like way. I had, for a number of years, been making small paintings on paper, sometimes on top of pages from old magazines I had lying around. They were meant to be digitally enlarged and printed on canvas. Those printed paintings were then cut up and collaged into the big paintings as part of the overall composition. When you see an abstract field in one of the big paintings, it's often a digital enlargement of a nine-by-thirteen-inch painting that uses a page from Life magazine as a ground. As often happens in the studio, the side event started to become the main story. I started to get very involved with the small paintings, and they just took on a life of their own. They're made with flashe, a water-based paint with really intense color that's dead matte. They also have some strong linear overdrawing, made with oil stick, something I haven't made much use of in a long time. You really feel the hand— they have an immediacy. Maybe that's part of why they feel different. I think these large paintings feel very open. There is more white space; they're less filled up, or filled in. There's more room to move around in, so the overall tone and impact are different.
WS: When you consider Magic Death Rays (2016), there are definitely more entry points into the canvas, such as the collaged circle in the middle or the door to the plane.
DS: That's kind of a funny painting, or at least I think it's funny. That might seem a strange way to describe a serious painting, but there is something about the figure in the circle with the snap-lines emanating from it—the sheer absurdity of it makes me smile. I think that's been an element in my work all along, but it hasn't necessarily been obvious.
WS: Painting has been given a certain responsibility to be serious.
DS: It's actually quite difficult to make a funny painting—or anyway one that stays funny. It's not easy. Picasso is often very funny. Carroll Dunham is funny. Amy Sillman can be a riot. But it's rare. Maybe people don't always know how to integrate humor into the bigger theater of looking.
WS: At the same time as you were working on these paintings, your book was coming out, and I wonder if you consider this to be a moment of self-reflection? Is that an important activity for a painter?
DS: I don't know if it is a priori important or not. Painting is a human activity—paintings are made by people, so all the things that people go through, all the stages of reflection or awareness, will show up in one way or another in the work. Probably most painters are focused on the present; that is to say, painting happens in the present tense. However, after a certain number of years of working, you just sort of naturally start to acquire a broader view, a deeper understanding of your own work and how it intersects with other things. Youth is either myopic or grandiose—it has to be. There's only so much you can take in. Not to be melodramatic about it, but getting older is a lot about adapting to loss. This is offset by other areas in which you gain: greater perspective, perhaps more tolerance. It's not programmatic. You start making connections that you might not have made before. I think all that came out in writing the book.
WS: The book also showcases that you are an artist who writes art criticism.
DS: I work hard at it. Maybe it just flows from some people, but by and large, my writing is a result of an extensive process of rewriting and editing and more rewriting. I'm very invested in writing qua writing, writing at the level of the sentence, but all that takes time. I don't think I could have done it ten years ago, certainly not twenty. Not just the writing style; I'm not sure the perceptions themselves would have been available to me before. It takes work to achieve a more catholic taste, and it's not how we're brought up in the art world, which is so partisan and splintered into a thousand different shards. Seeing how they fit together or how surface antagonisms are really a smokescreen for something else is not a given. It takes time to be able to see it.
WS: In a way, writing has always been central to your work, especially these new paintings, which you describe as being records of translations—of collage and smaller works being enlarged into something else.
DS: I think translation is a useful metaphor. Translation, or a kind of transformational grammar, the way things in art stand in for or turn into other things, or absorb other things into themselves. The way an image can expand in the mind's eye. Call it visual synecdoche. An arresting image. You can create it in criticism, too. It's nice to be right, but it's better to be interesting. Same with paintings. Alex Katz is fond of saying, "Making a boring painting is a form of rudeness—it's bad manners to bore your friends." Why write something that is already a given, or why write it a way that has already become a cliché? An example of what I mean is something Leo Tolstoy supposedly said to Anton Chekhov. Tolstoy liked Chekhov's stories but didn't care for his plays. He told him, "As a dramatist, you're even worse than Shakespeare." You're not meant to agree, but the line is so wonderful that it stimulates conversation.
WS: This might connect to this 1980s painting show at the Whitney Museum, because a new kind of intellectualism took hold, and your visual language was so different as to be considered uncritical.
DS: I don't have any problem with being a contrarian. I think the so-called intellectualism you describe in the 1980s was essentially nonvisual. It gave people who were nonvisual a place to hide out. Personally, I think it was un-critical, not to mention conformist.
WS: What do you think is the value of revisiting painting in the 1980s right now?
DS: I don't really know why it's happening. I'm not even sure I believe in painting of the 1980s as a category. But I imagine there will be, for some, a palpable nostalgia for art before the Internet.
WS: The last time I saw you was at Laurie Simmons's screening for her new movie My Art (2016). The movie is, in a lot of ways, dealing effectively with melodrama and pastiche. Likewise, people often talk about irony with your work, but, as with Simmons's work, it does not feel like an exclusionary irony, or that there is intellectual remove.
DS: Well, there are different kinds of irony. One strand of irony became "camp," or just "cool." Deep irony, like what you feel in Vladimir Nabokov's writing, is as emotionally devastating as anything. It's the opposite of avoiding emotionality; it's actually a technique for tightening the screws. In my case, my reluctance to wave the flag of emotionality got mistaken for irony or intellectualism—or worse, as coldness, not that there's anything wrong with coldness as an aesthetic effect. Look at Lucian Freud. With even the most cursory glance at my work from the 1980s, one can see the drama. I didn't much want to talk about it that way before; now, it doesn't bother me in the least. But literal mindedness makes me itchy. That's my idea of activism—resistance to literal mindedness. Don't we have enough of that? Isn't that the degrading language of politics? In writing, I try to undercut excessive theorizing with simple declarative sentences, which, on closer look, aren't always that simple. In the old days it was called wit. A good sentence detonates little mental events that just keep on resonating. The writer's job is to craft those little depth charges, and if they are slightly enigmatic or unexpected, then all the better.
.