EXHIBITIONS
Davide Balliano "No Flock for Blind Shepherds" at Galerie Rolando Anselmi, Berlin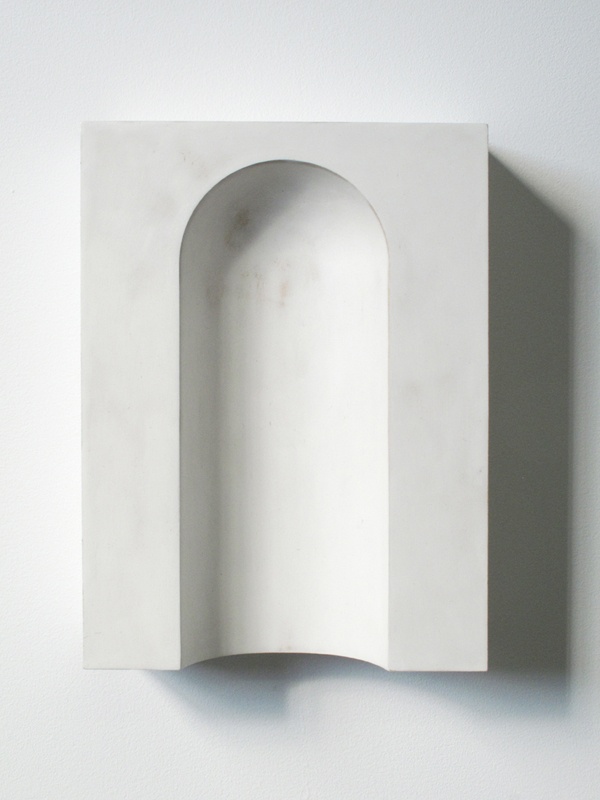 Galerie Rolando Anselmi is pleased to announce No Flock for Blind Shepherds, the second solo show in the gallery space of Davide Balliano, curated by Timothée Chaillou. For this occasion the artist will present a new group of sculptures made mainly of wood and glass. The use of these basic materials evokes an overpowering nature, being wood a live material and glass an ambiguous one, which gives the impression of being light, armless and delicate, while being potentially dangerous and harmful. Like also nature can be.
The artist composes the entire show as a metaphor of an emptiness, aiming to describe hidden aspects of humankind, through its own absence. The wood panels hanging on the walls may remind us of empty icons, carrying the absence of something precious that was there and now is gone. They stand as silent references both to architecture and to nature, ruins of a monumental existence that was once complete and it's now divided in everlasting fragments. They are relics of the past still carrying echoes of known forms. The sequence of sculptures, lying on the floor in the main exhibition room, is characterized by an alternation of wood and glass in a constant game of reflections, symmetries and transparencies. The pillars-like elements carry an innate meaning of backing and separation, accompanied by the presence of a fragile core, at the same time sharp and dangerous. As the artist declared: "The title itself, No Flock for Blind Shepherds, is a reference to the impossibility of understanding without having a clear picture of all the needed elements. A sort of curse that oblige us to try finding our direction while having to discover the meaning and needs of this path ". In the last show at the gallery the artist presented a site specific installation combined through the use of different media (sculptures, drawings, paintings), now every trace of figurative representation disappeared and only the sculptures are left in the space as an architecture of ruins. Fascinated by geometry as a tool of translation and through a language made of archetypes and architectural symbols, Balliano continues to explore the dark side of our existence, investigating the concept of time and the perception of it, with a rigorous and essential approach.
.
at Galerie Rolando Anselmi, Berlin
until 31 January 2014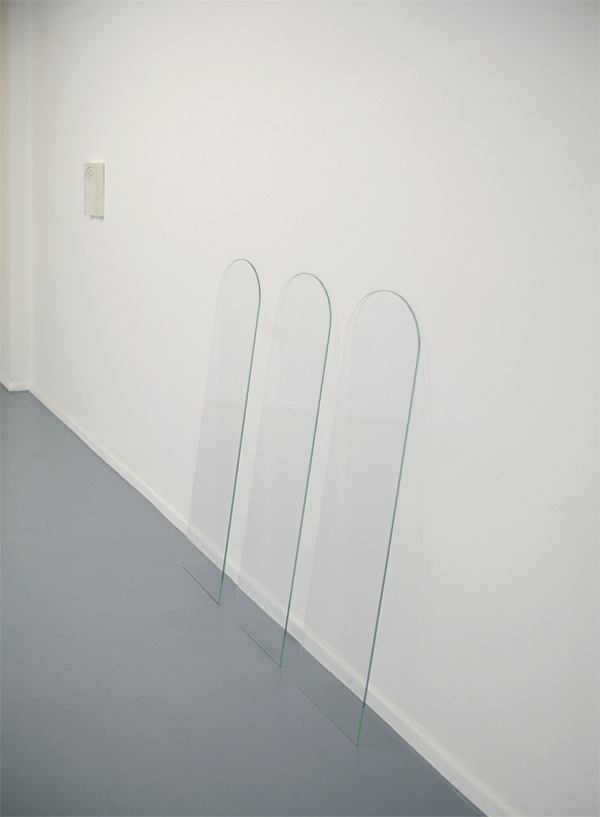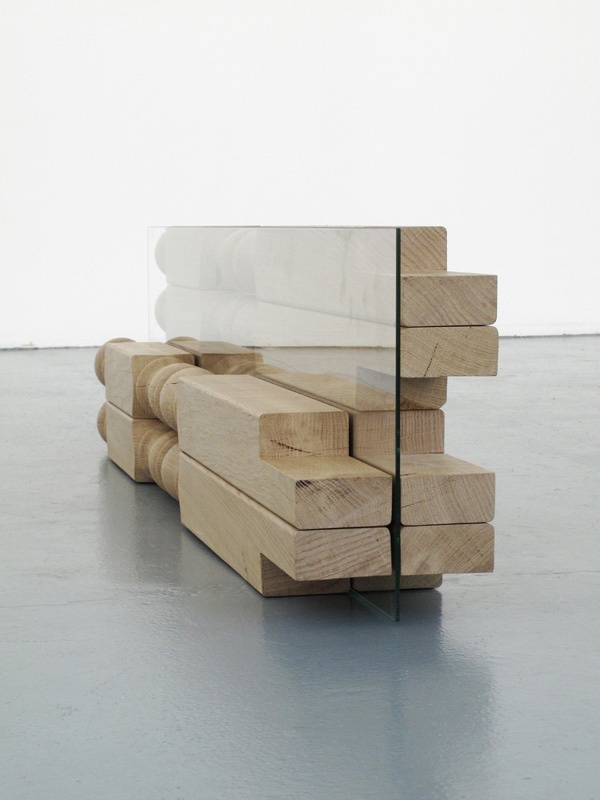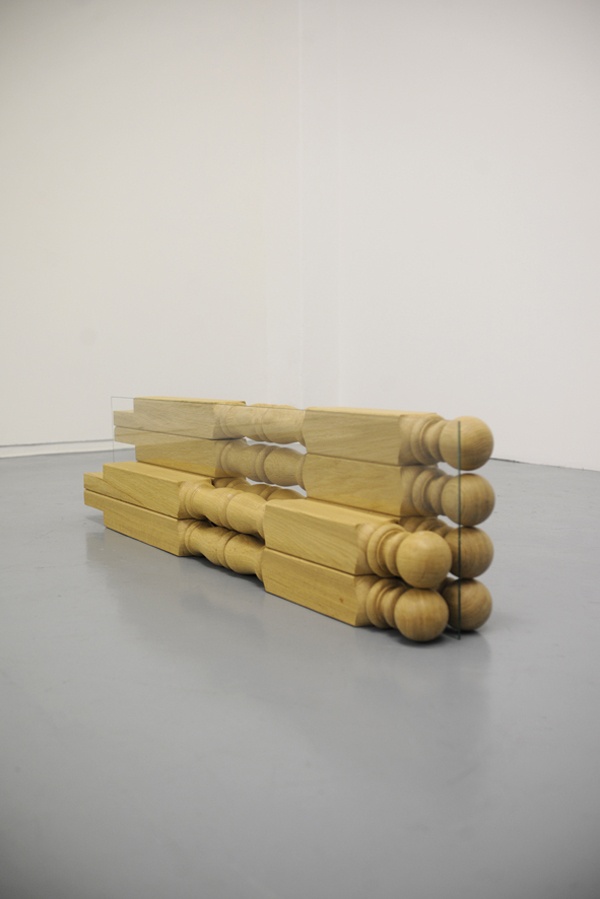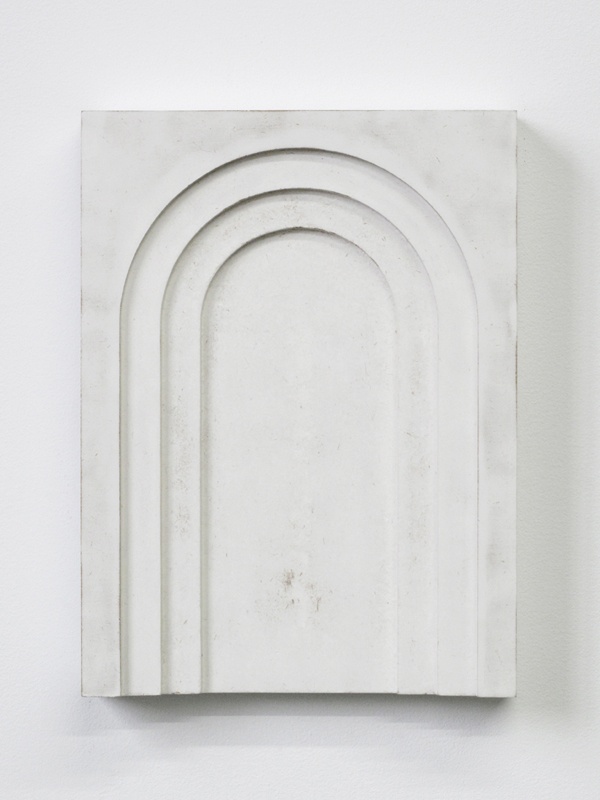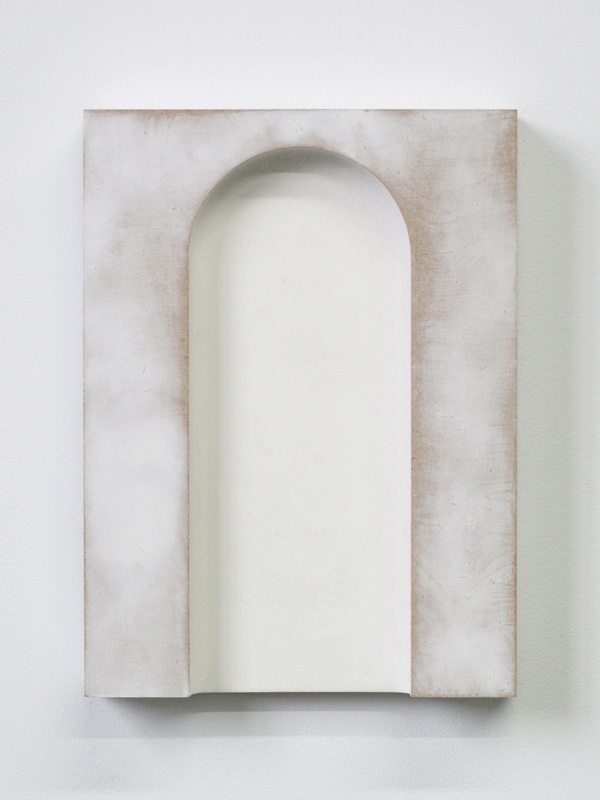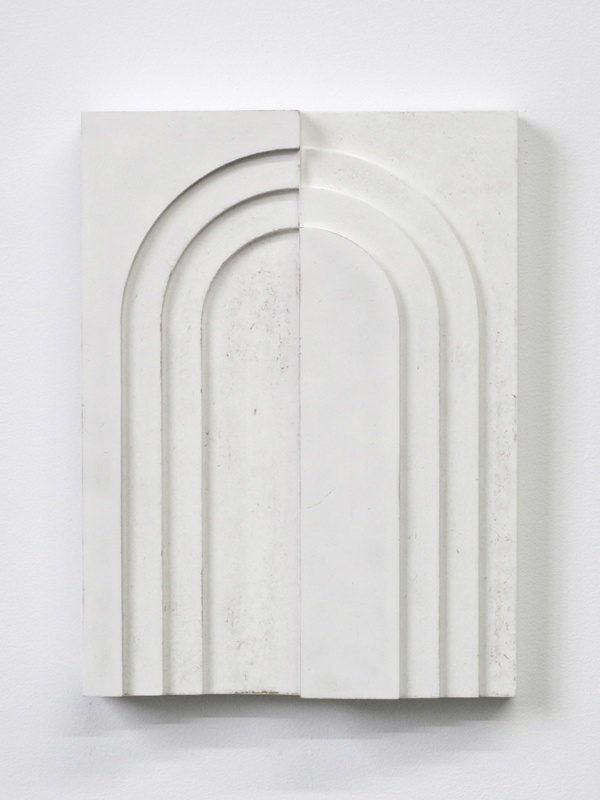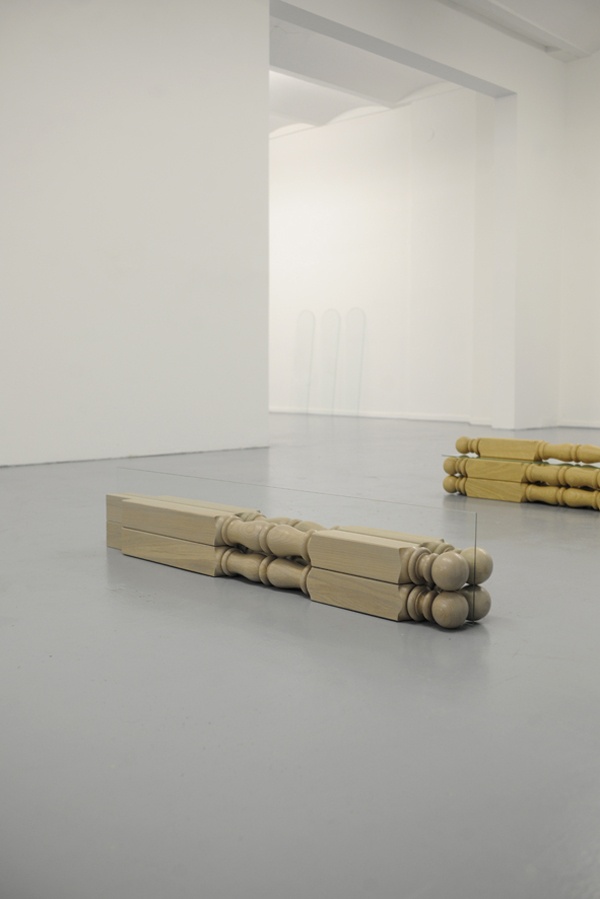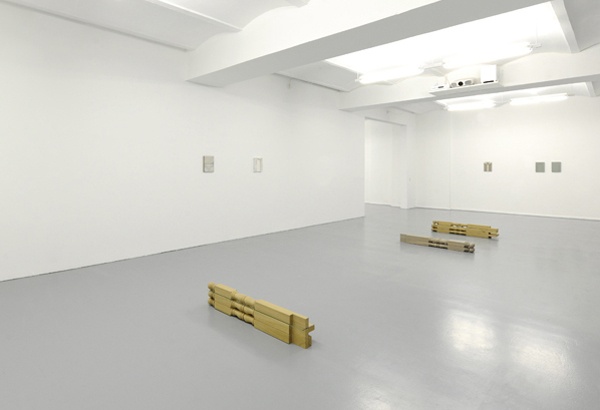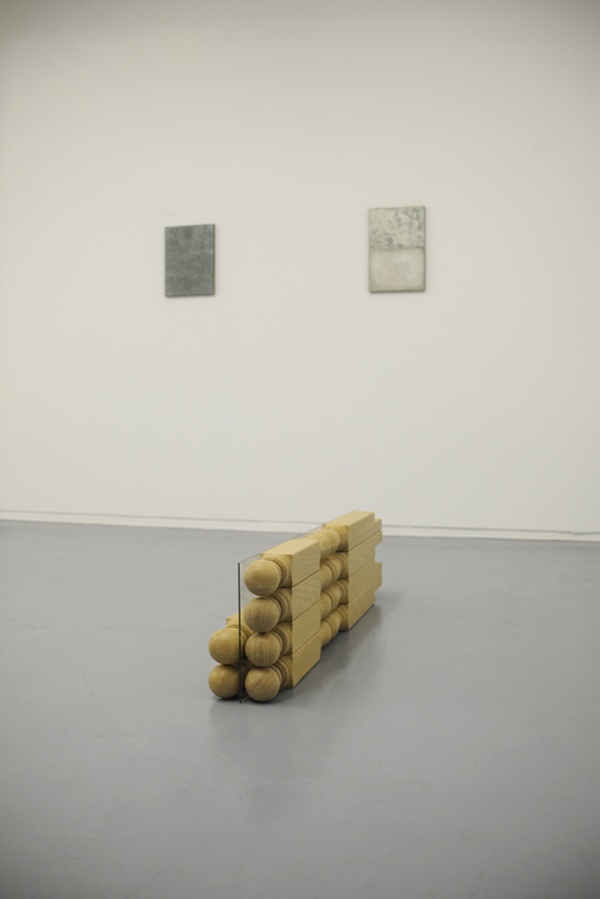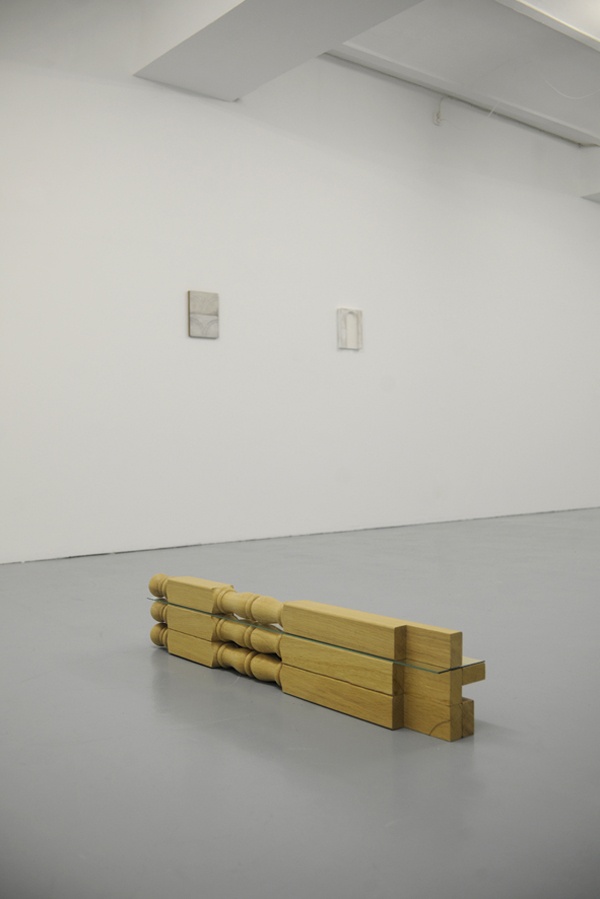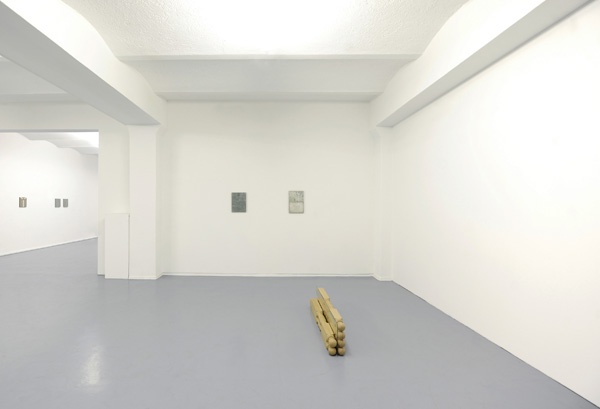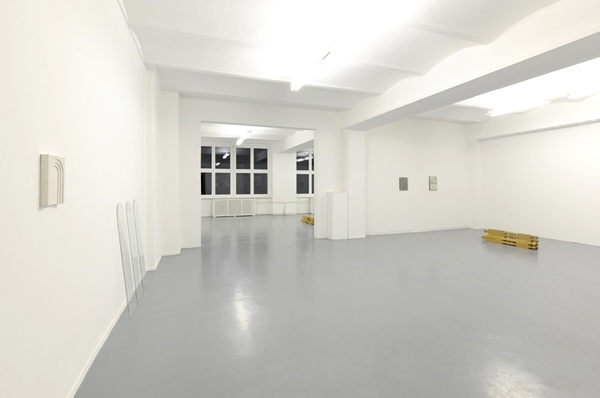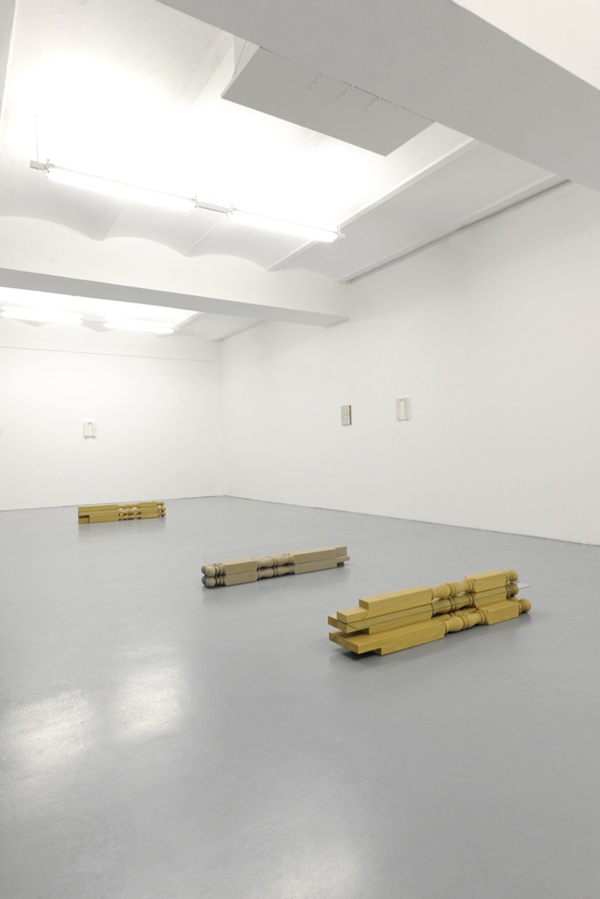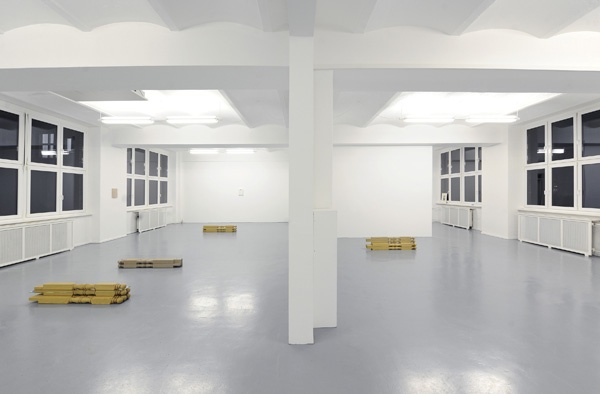 Davide Balliano, "No Flocks for Blind Shepherds" installation view at Galerie Rolando Anselmi, 2013
.
Courtesy: Galerie Rolando Anselmi. Photo: Riccardo Malberti.