REVIEWS
"Delirious: Art at the Limits of Reason, 1950-1980" at Met Breuer, New York
Close
1
2
3
4
5
6
7
8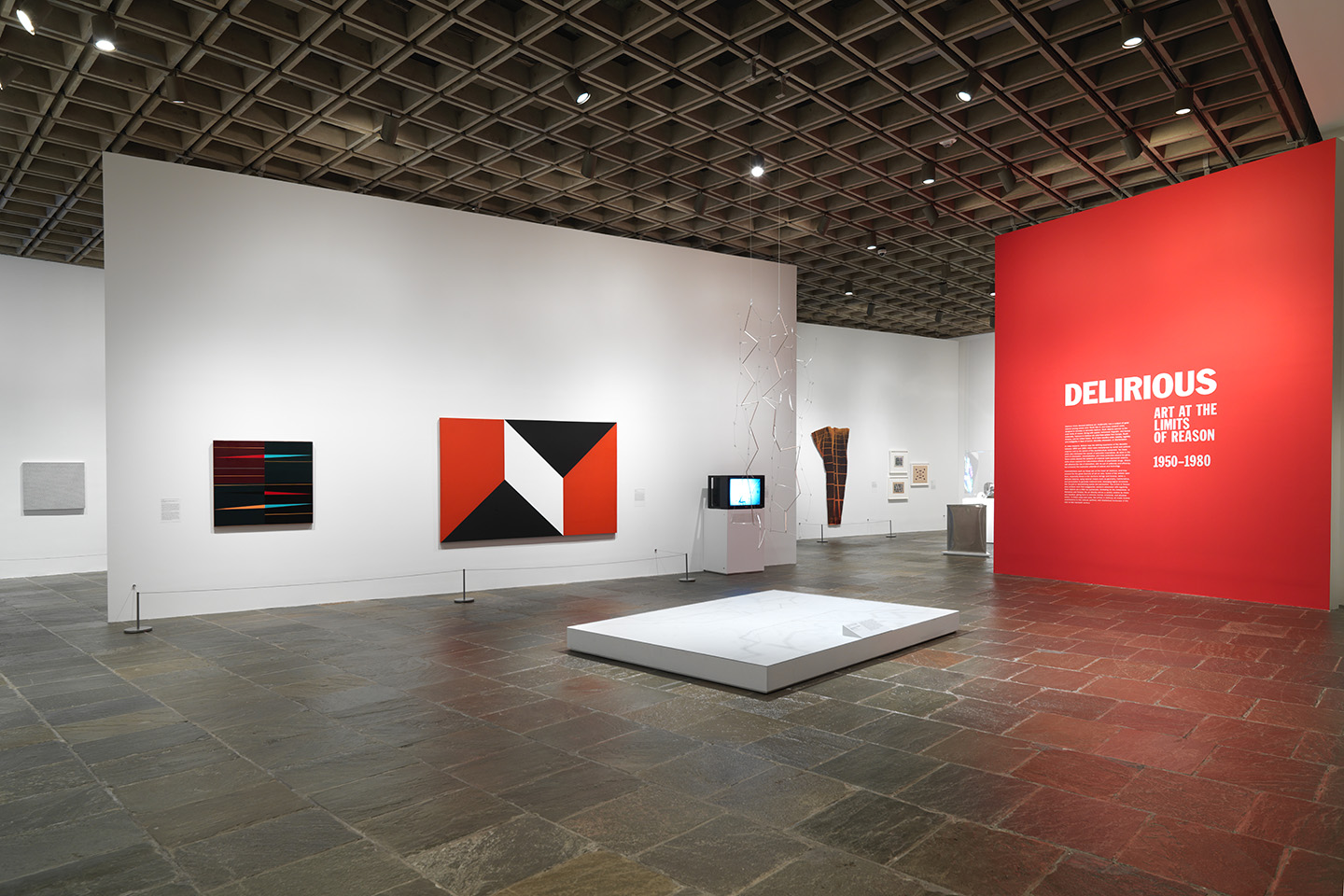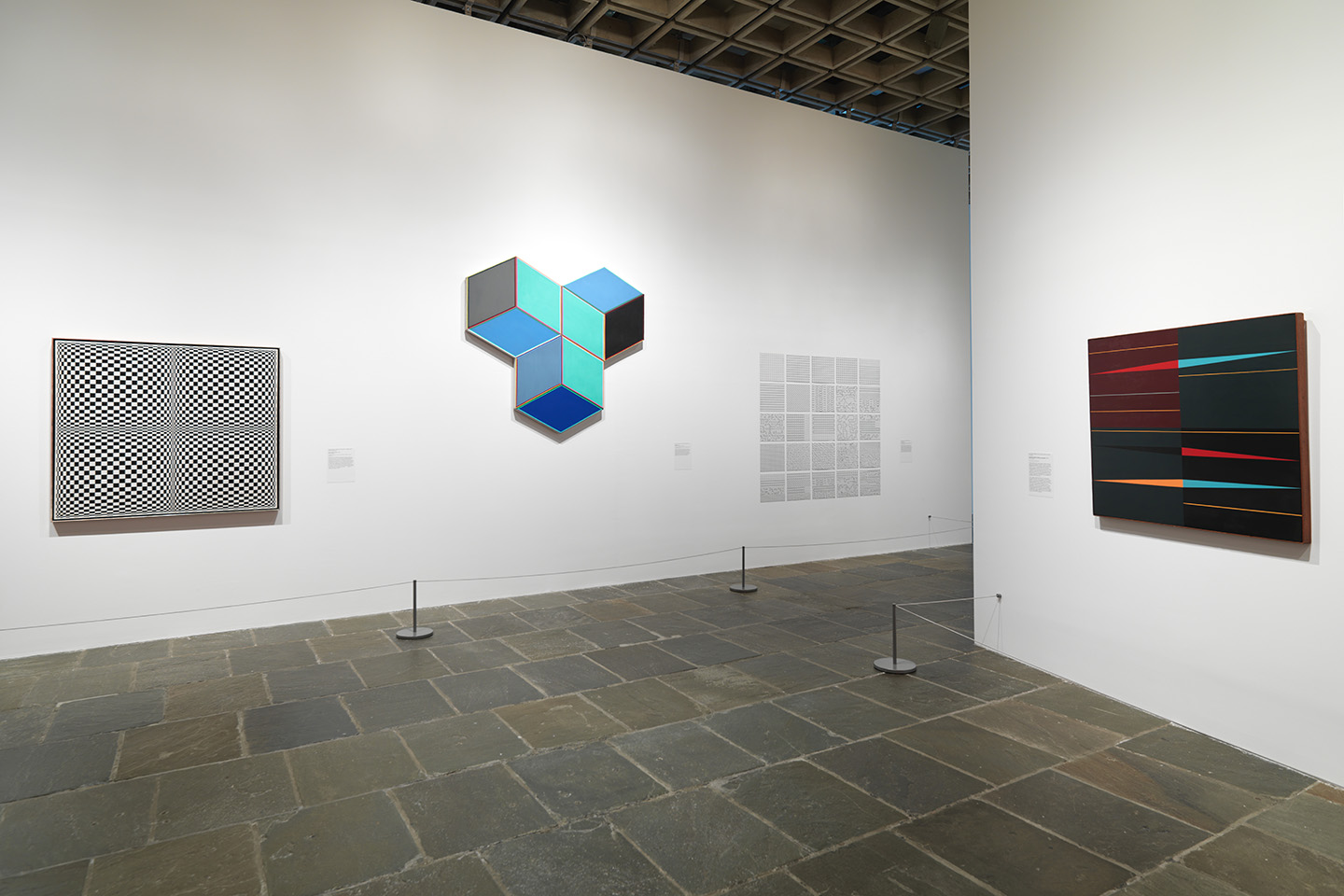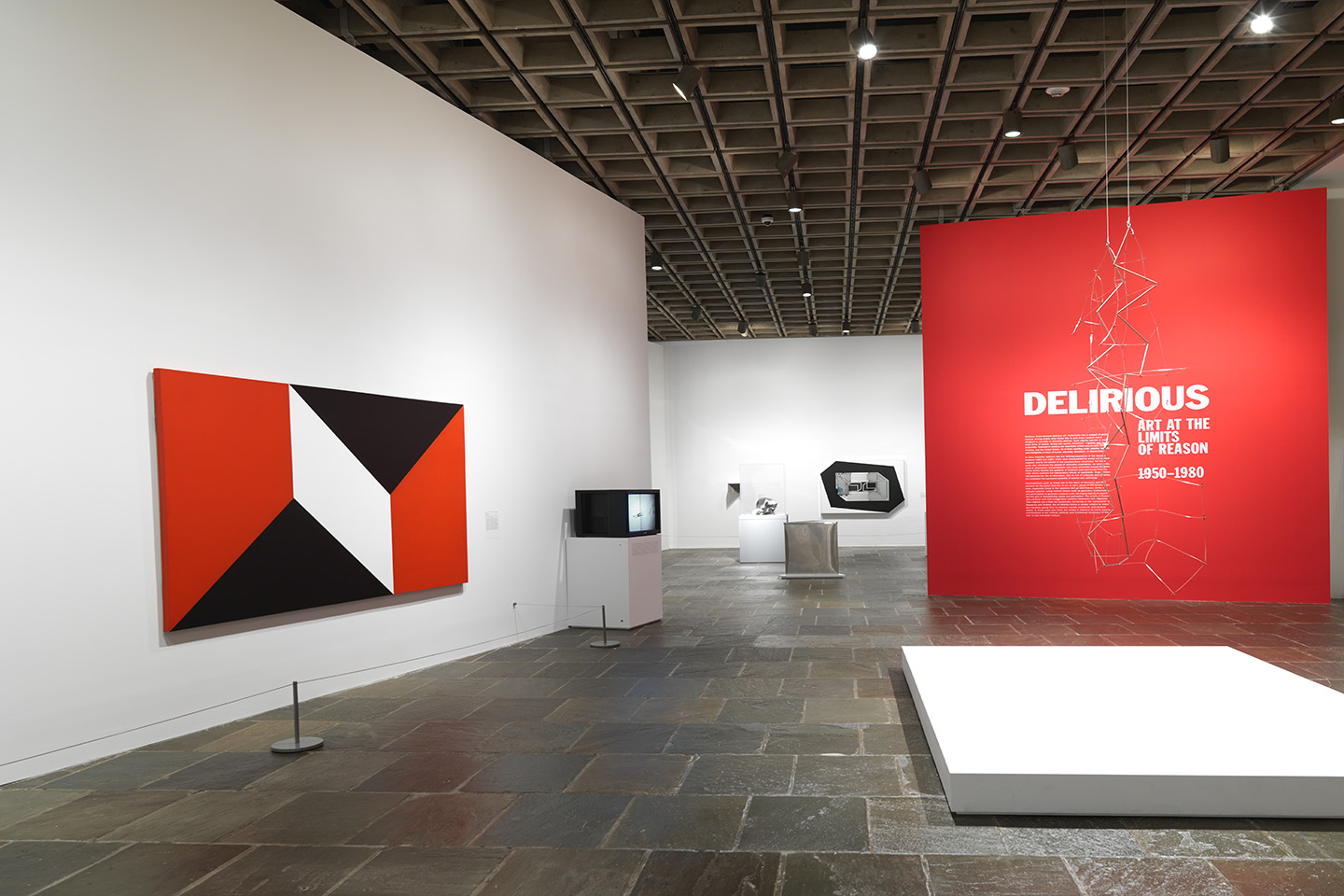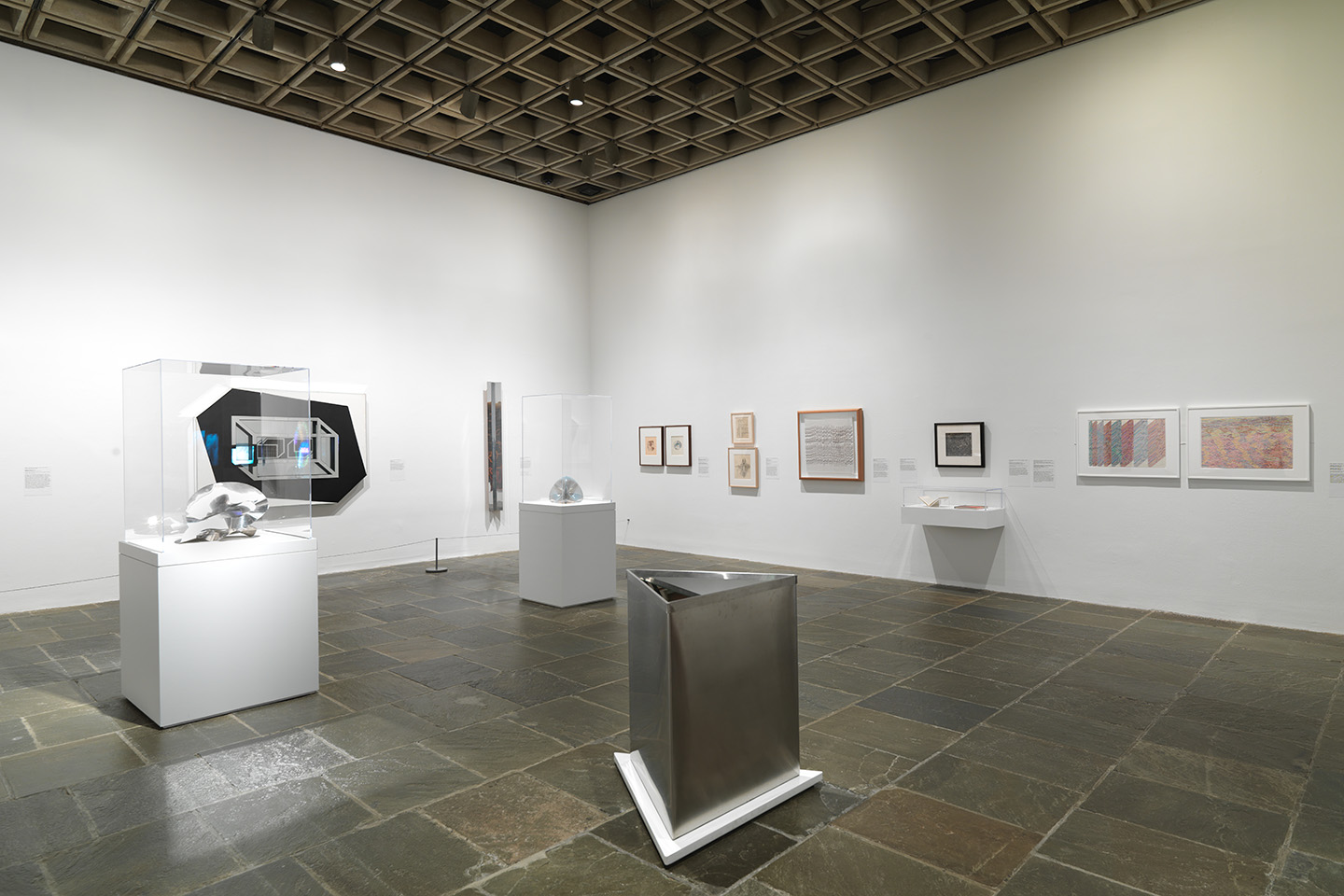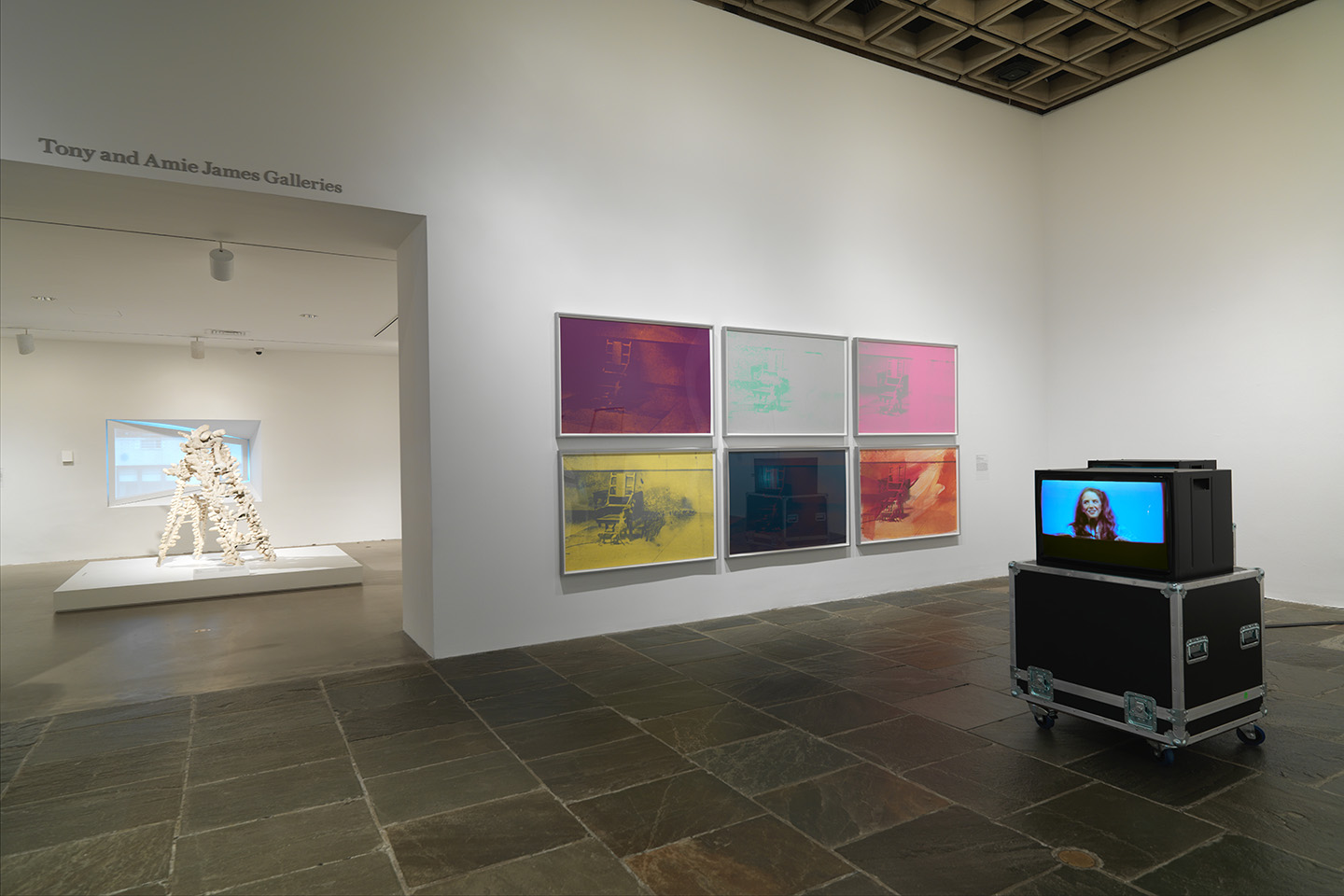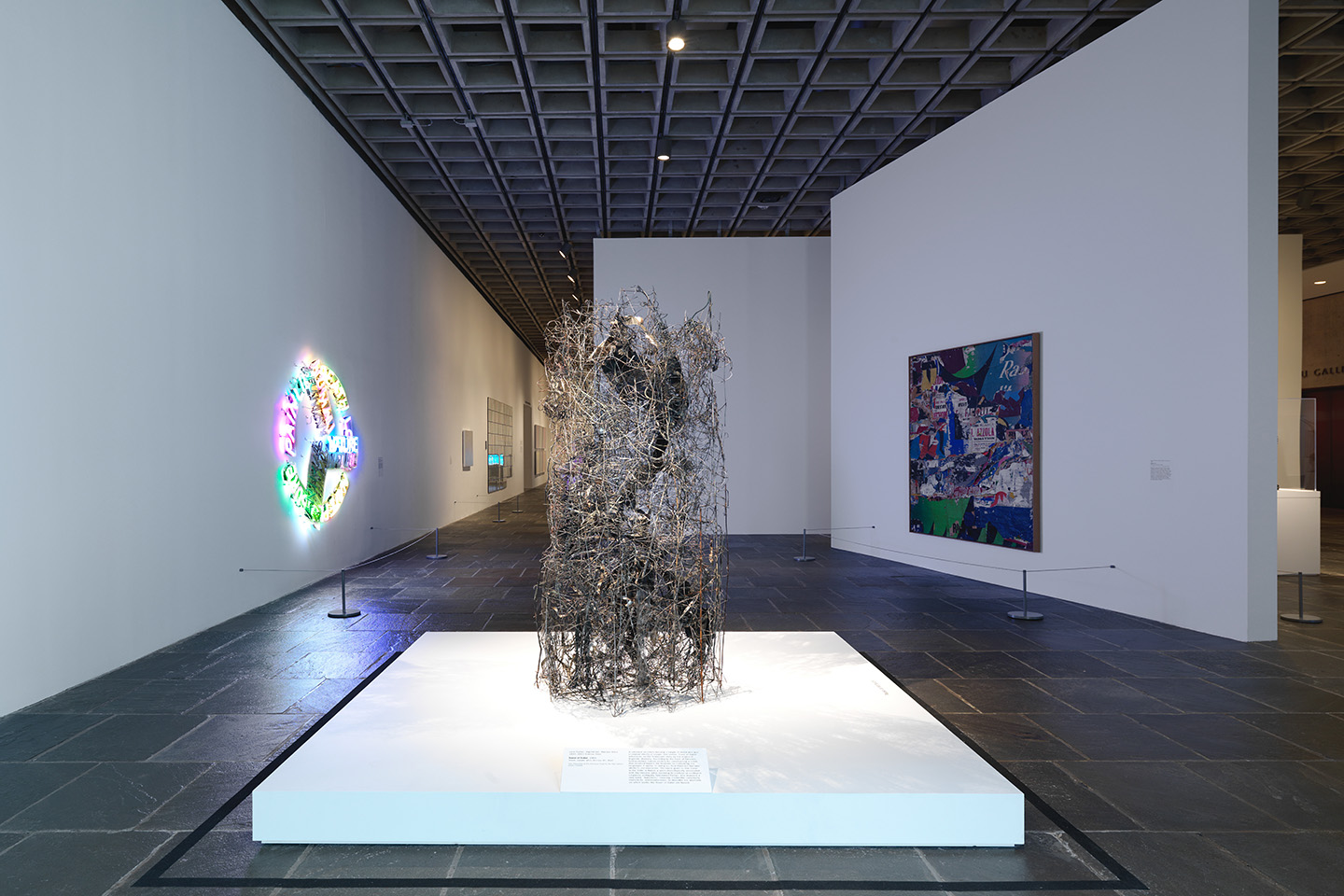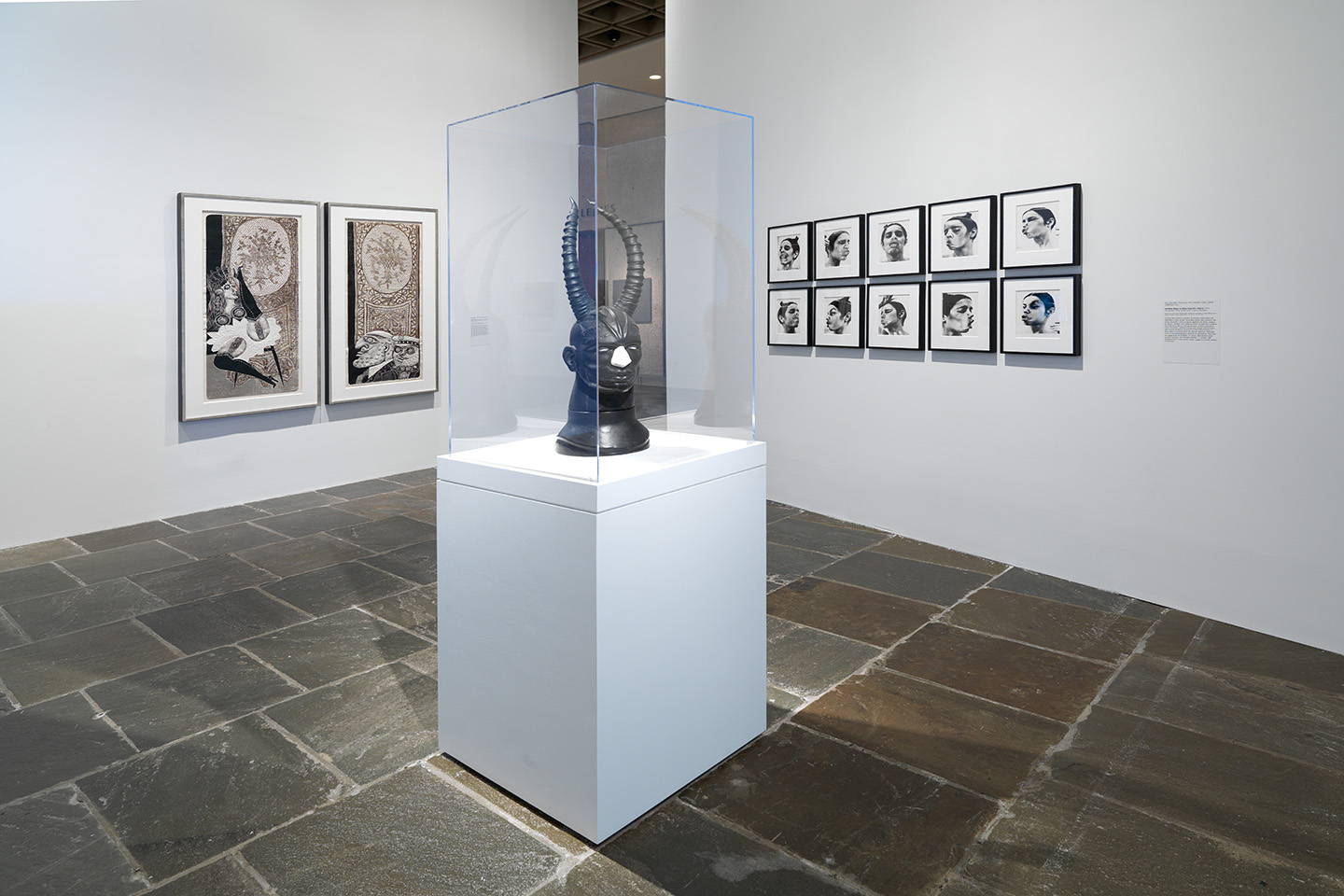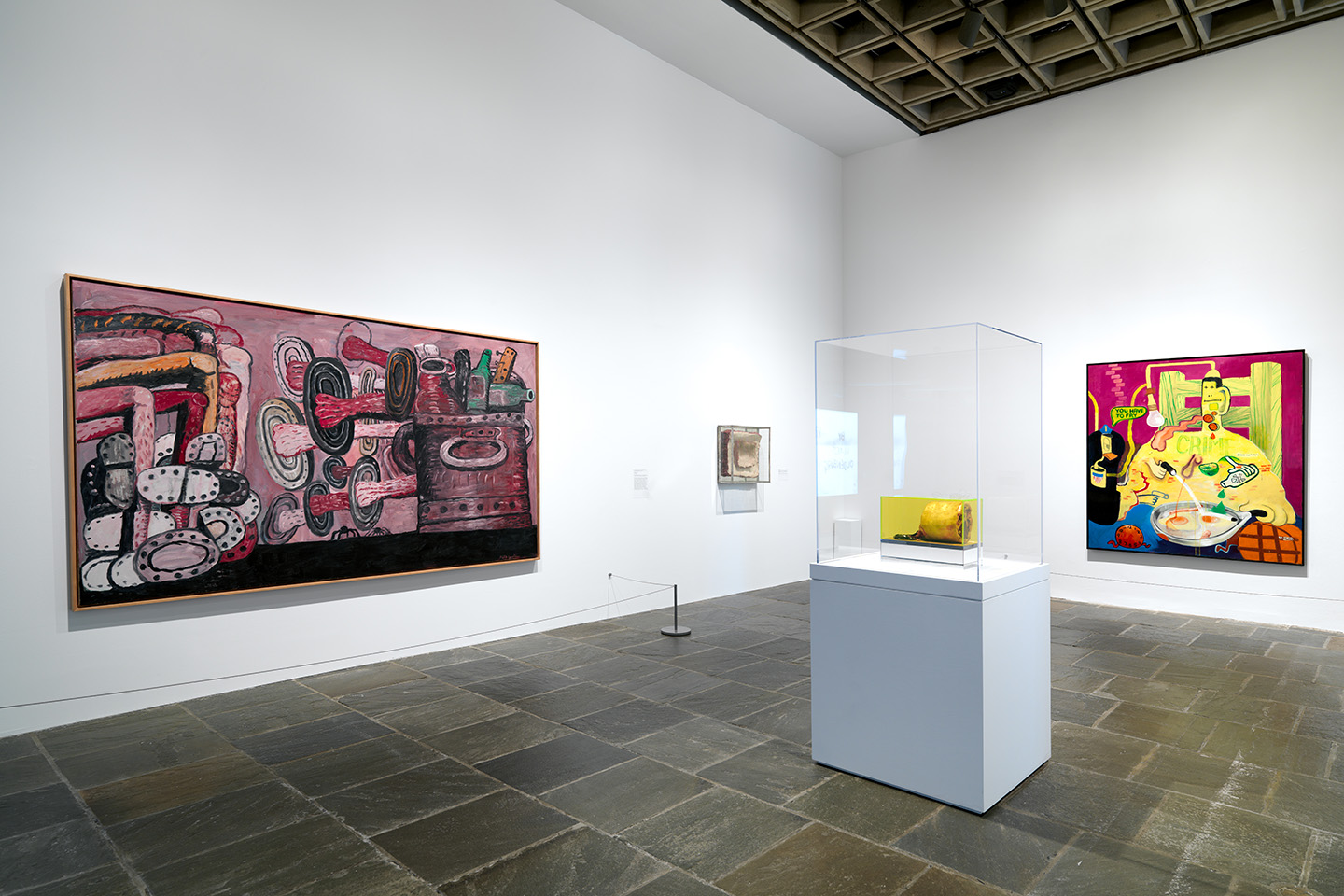 by Emily Watlington
When Carl Andre was on trial for the murder of Ana Mendieta, his lawyers brought in her art as evidence of her delirium.1 The work's emotional content was used to prove that Mendieta was unstable. As a result, the judge deemed her death a suicide. To the shock and dismay of many, Andre, Mendieta's husband, was acquitted. This judgment of her work had profound implications that extended well beyond aesthetics. Sadly, it comes as no surprise that the art deemed delirious was by a woman of color, held against the "rational"—minimalist, austere—work produced by a white male.
Mendieta's gripping work features prominently in Delirious: Art at the Limits of Reason, 1950–1980, on view at the Met Breuer from September 13, 2017 to January 14, 2018. Her contribution is a series of thirteen black-and-white photographic self-portraits, Untitled (Glass on Body Imprints—Face) (1972). The show's curator, Kelly Baum, describes them as among the most polemical works in the exhibition. The artist photographed her face pressed against a pane of glass, which flattened, stretched, and warped her skin, rendering some of her features barely recognizable as human. By distorting her face, the artist complicated an easy consumption by the male gaze. The works give form to the limits of flattening in every sense of the word, refuting the sort of staring that might accompany a conventional image of a beautiful woman, instead fascinating by disturbing.

Disturbing things recur throughout the exhibition, which effectively argues for delirium as a crucial part of the postwar zeitgeist, asking viewers to find value in attributes often pathologized. Delirium, after all, is considered a disorder—but "order," as the exhibition's subtitle suggests, has its limits.
"Delirious times demand delirious art," argues Baum, but as my nightmares continue to blur into the morning news, I wonder if there will ever be a time not delirious. The exhibition's re-evaluation of delirium is imperative and overdue, though I question the exhibition's singular and grand claims, like calling delirium "the defining experience of the decades after 1950."2  This fell swoop opts for neatness rather than embracing a disturbing uncertainty.
Concurrently on view is Hélio Oiticica's solo exhibition at the Whitney, To Organize Delirium; the artist is also featured in Delirious. Call it coincidence, or call delirium part of our moment. Either way, if today we increasingly use the verbs "curate" and "organize" interchangeably, I borrow Oiticica's succinct title to describe Baum's project, whose lucid writing imposes method onto the madness.
The works in the exhibition—there are over 100—conceive of delirium in myriad forms, including geometric shapes like those found in Andre's "rational" work. "Irrational thoughts should be followed absolutely and logically," posited "Delirious" artist Sol LeWitt in his influential "Sentences on Conceptual Art." The artist, like many in the show's section "excess," imposed rules on his own process. Taking these rules at times too seriously, the artists expose their rigidity and absurdity. Such uses of repetition and seriality, the show argues, transcends rationality and becomes obsessive, compulsive, and excessive.
The example Baum foregrounds in her catalog essay is LeWitt's Variations of Incomplete Cubes (1974–1982), in part after Rosalind Krauss's essay "LeWitt in Progress," which inspired the exhibition. LeWitt's Variations is an answer to his own question: How many iterations of a cube with at least three but fewer than twelve sides can exist? The artist calculated 122, and produced each possible form in balsa wood, which he then arranged on a grid. Despite speaking at length about this piece, on view instead is LeWitt's 13/3 (1981), which is in the Met's collection—as are one-third of the works in the show. Baum's argument, as she writes it, hinges heavily on her (and Krauss's) reading of Variations, but 13/3 was easier to show, requiring no fine art shipping—which is inordinately expensive—and no loan requests. Further, the catalog interestingly thanks the lenders to the exhibition by country, and all but four of nearly fifty are American. This is true of most exhibitions; I point this out not to criticize Baum or the Met in particular, but because the case makes especially clear that all exhibitions are organized according, in part, to what is convenient to loan. This is seldom obvious to viewers, but warrants serious consideration when assessing how exhibitions are arranged and consequently how narratives are told.
Shipping costs also affect the geographic reach of exhibitions. Delirious focuses on Europe and the Americas (mainly the United States and Brazil). Accordingly, Baum compares cultural conceptions of delirium, arguing that many featured Brazilian artists—such as Lygia Clark, Ivan Serpa, Darcílio Lama, and Anna Maria Maiolino—were influenced by the increased visibility of works by psychiatric patients in Rio de Janeiro. Rio's National Psychiatric Center launched an art therapy program in 1946, and an affiliated museum displaying the work in 1952.
Delirious reclaims a pathologized term at a time when disability activists are increasingly reclaiming words like "crip," and "mad," though the show is not explicitly concerned with such conversations. If it includes the work of neurodivergent artists, it does not explicitly identify them as such. It does feature Yayoi Kusama, whose biography is well-known—she has lived in a mental hospital since 1975—though her contribution, Ladder (1963), predates her institutionalization.
Occasional exhibitions have displayed work by the neurodivergent as "outsider art," reinforcing an ableist assumption that disabled people compensate with extraordinary talents, or that it is somehow a miracle for them to be successful. This refusal to identify and pigeon-hole artists is a worthy detail, however the show reclaims a pathologized term while perpetuating the exclusion of pathologized voices.
The grid as a symbol of rationalism is frequently revolted against throughout the show, not just by LeWitt but also Eva Hesse, Martha Wilson, François Morellet, Jennifer Bartlett, Edna Andre, Hanne Darboven, and Howardena Pindell. In Pindell's Memory Test: Free, White & Plastic (#114) (1979–80), colored hole-punched dots, painted nails, and a plastic toy monkey are irreverent toward the grid that underpins them, anarchically cloaking the disciplining structure underneath.
Paul Thek's poignant Hippopotamus Poison (1965) comprises what appears to be a slab of rotten meat but is actually wax. It's set behind a pane of glass engraved with a quote from Sylvia Kraus, in which she states her belief that the government is poisoning people by putting hippopotamus poison in food. Kraus's desperation, paranoia, and distrust for the government—not to mention her suspicion of the food industry—was surprisingly relatable and solicited not pity but empathy. Her statement is easily written off as a conspiracy, yet the only thing ridiculous about it is the hippopotamus part; her fear is no worse than much of today's news, real or fake.
Edgar Allan Poe's short story, "The Tell-Tale Heart," is narrated by a man who has killed someone whose eye he finds bothersome. He spends the story convincing readers that he is not mad by demonstrating how methodically and thoughtfully he executed the deed. When I first read this story in middle school, the teacher divided the class into two groups—those who were convinced and those who were not. I found myself alone on the side of the classroom that thought the narrator mad, and to this day I am utterly baffled as to what those other thirteen-year-olds were thinking. Clearly, the narrator was delirious for murdering someone with an irksome eye, but had convincingly retooled his delirium in the terms of reason. I experienced Delirious much the way I experienced "The Tell-Tale Heart." Like the murderer-narrator, the exhibition embraces delirium, but paradoxically uses the terms and language of reason to make its case. Delirium is examined at a distance rather than embraced or reproduced by the exhibition, which is neatly organized into focused sub-themes. "Excess" comprises works engaged in compulsive repetition; "vertigo" comprises works that dizzy or disorient; "twisted" comprises works engaged with distorting bodies; and "nonsense" comprises works addressing garbled language.
It is an especially articulate exhibition that guides its viewers well through a neat and tidy argument, which is true of very few curated projects in recent memory. But it is perhaps too neat, in ways contrary to the aim and subject of its argument. Amidst today's delirium, and from a powerful and wealthy institution, I, for one, long for something a bit more anarchic. Delirious times demand delirious curation.
1. Marisa Crawford, Crying for Ana Mendieta at the Carl Andre Retrospective, Hyperallergic, March 10, 2015, https://hyperallergic.com/189315/crying-for-ana-mendieta-at-the-carl-andre-retrospective/
2. Baum, Kelly, Delirious: Art at the Limits of Reason, 1950-1980 (New York: Metropolitan Museum of Art and London: Yale University Press, 2017) 19.
.
at Met Breuer, New York
until 14 January 2017