REVIEWS
Protest!: Derek Jarman at IMMA – Ireland Museum of Modern Art, Dublin
Close
1
2
3
4
5
6
7
8
9
10
11
12
13
14
15
16
17
18
19
20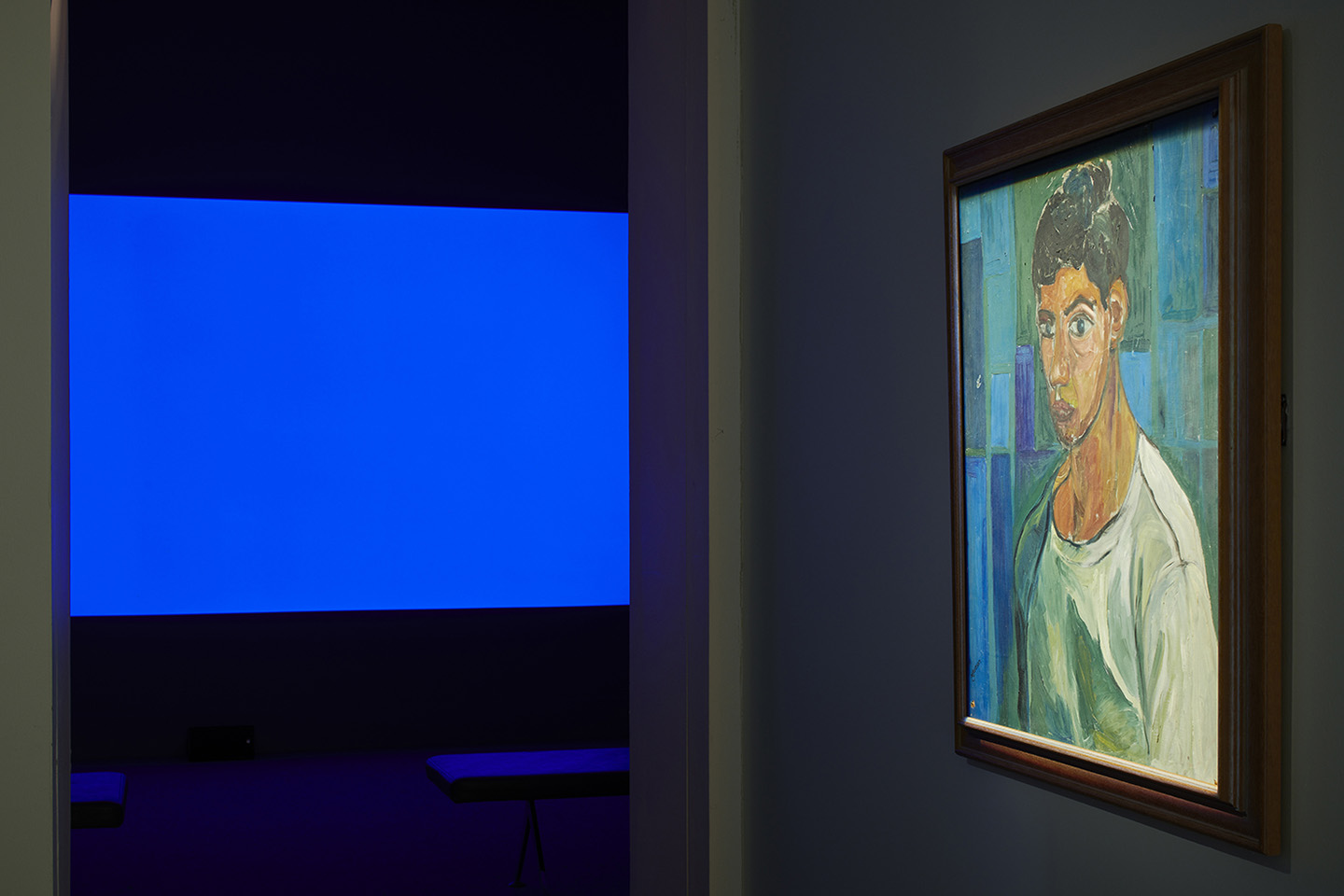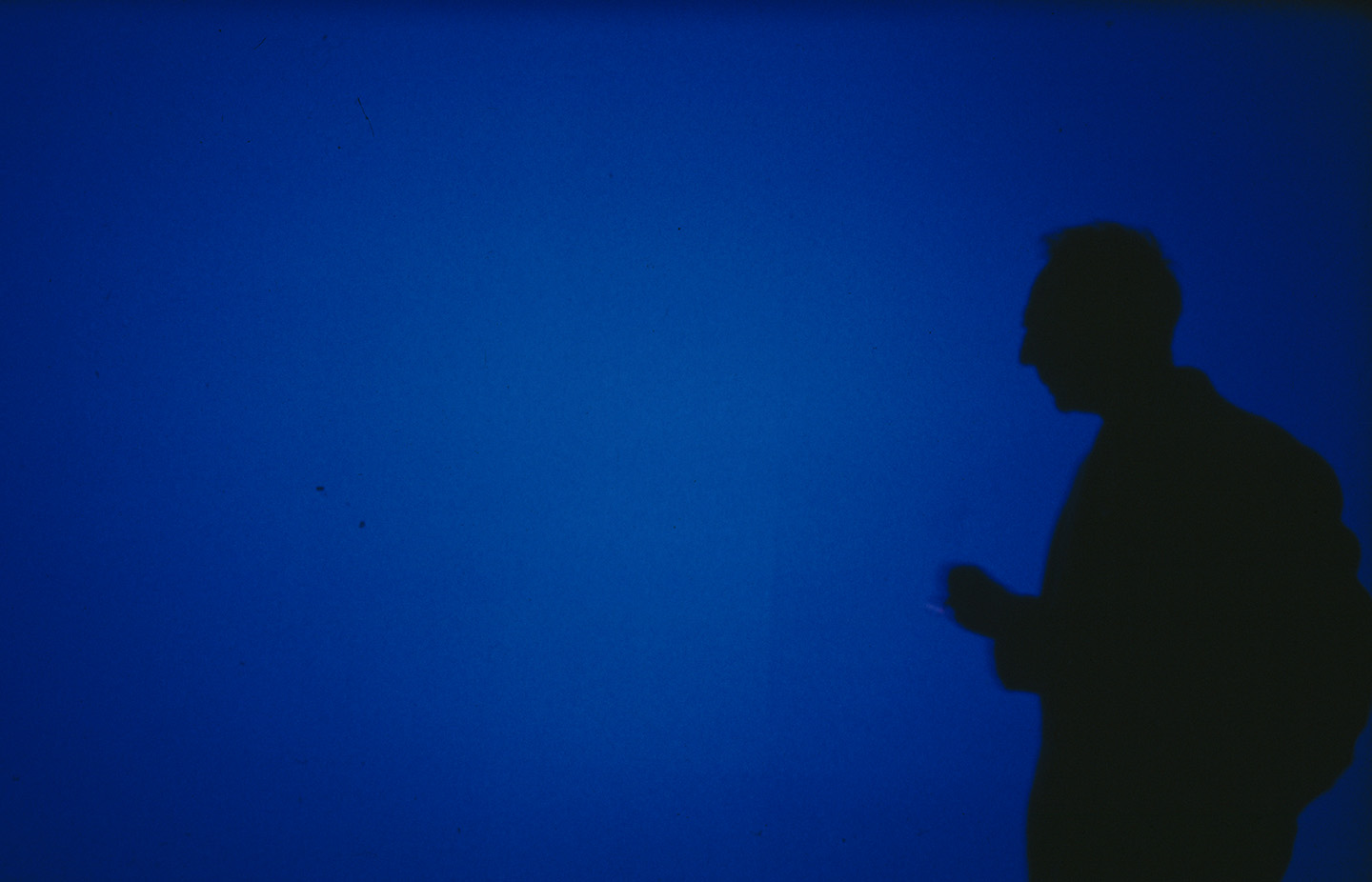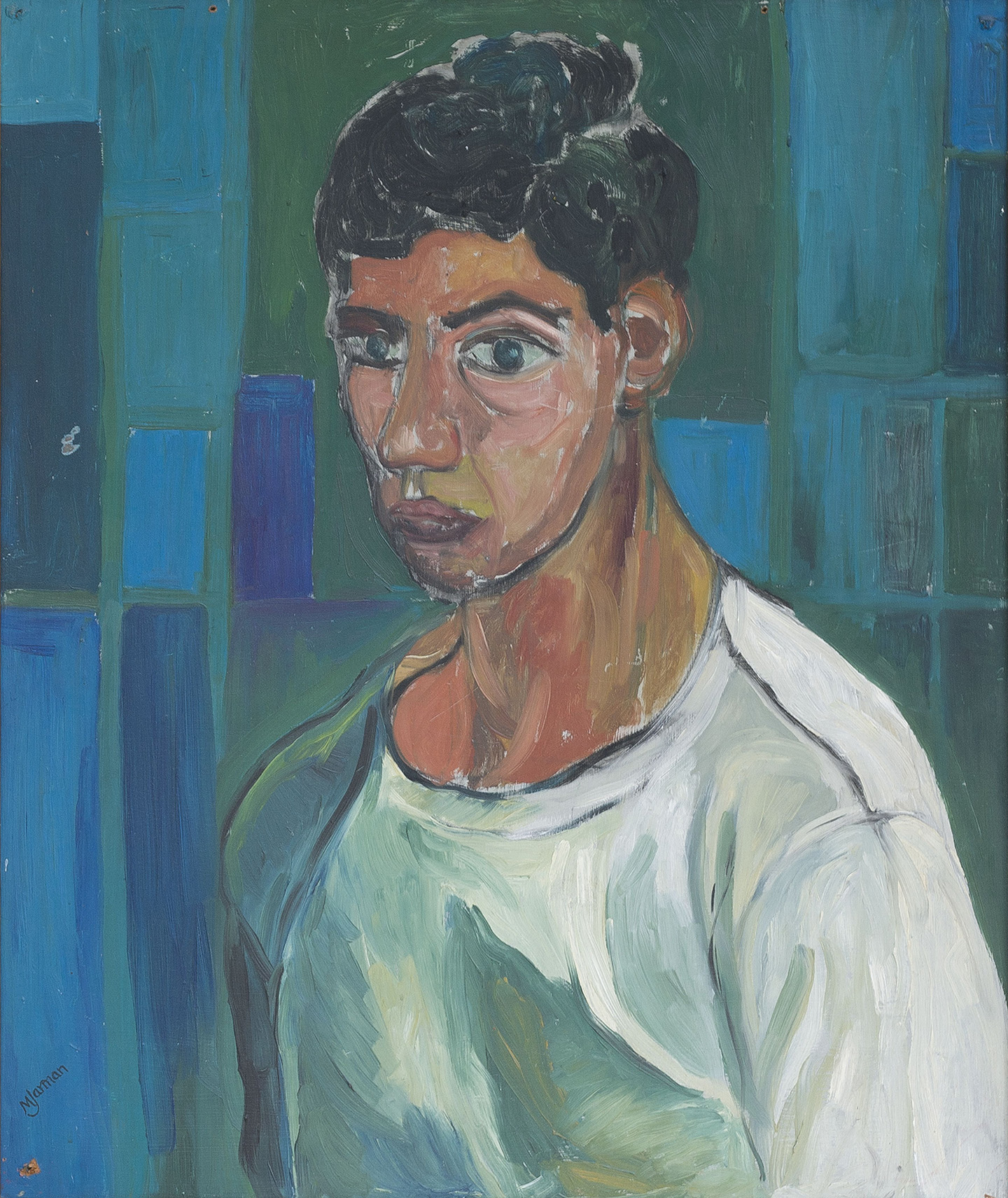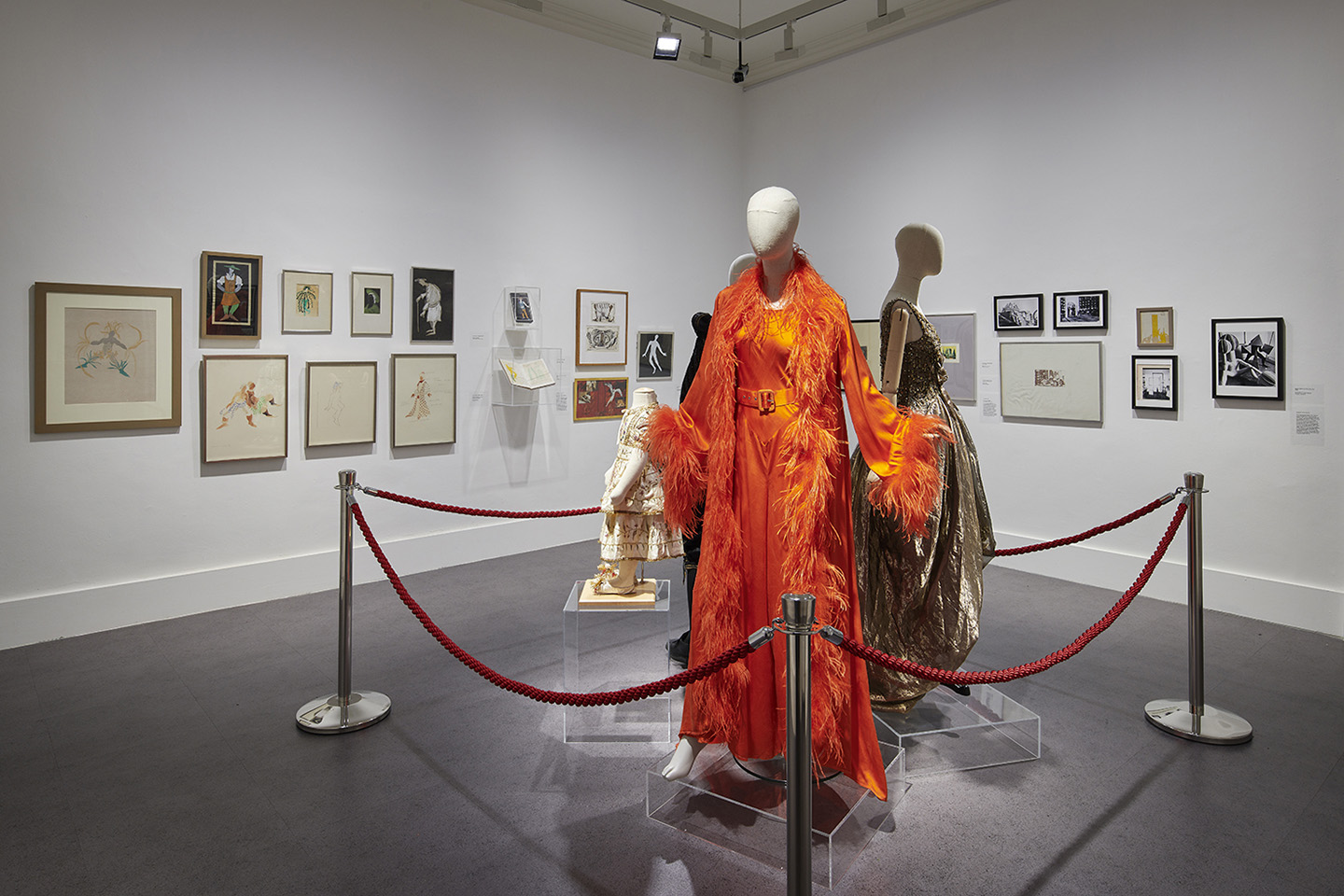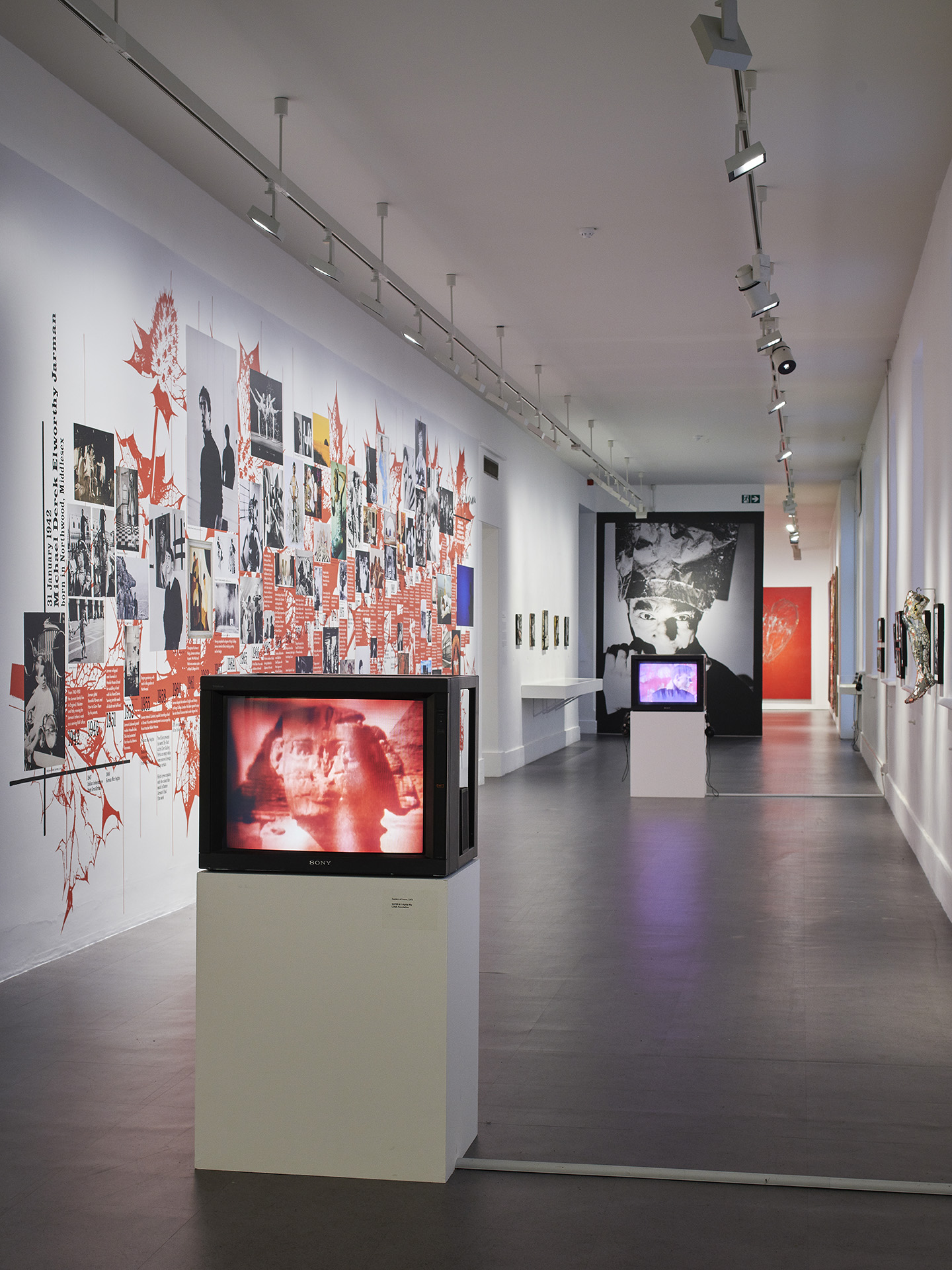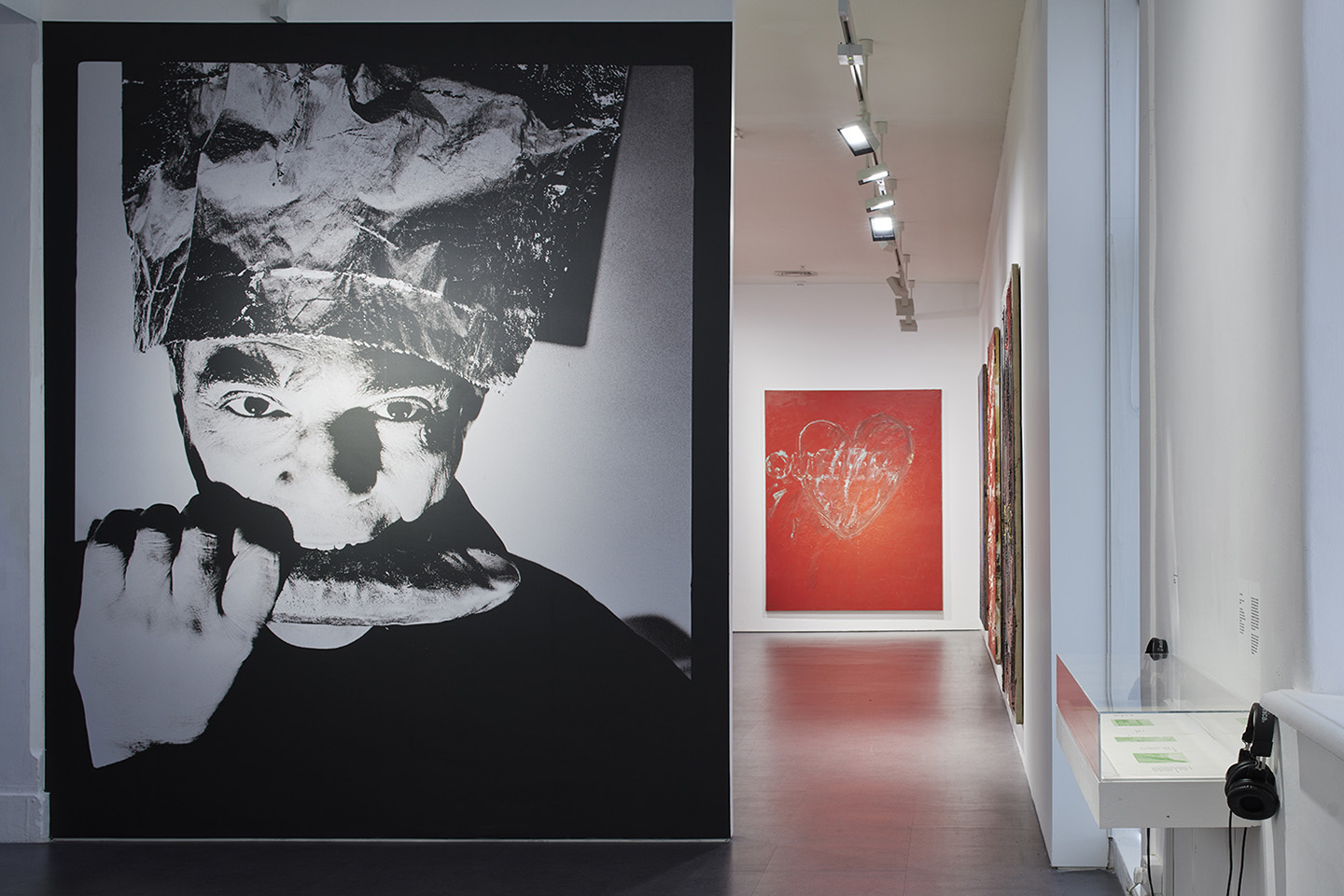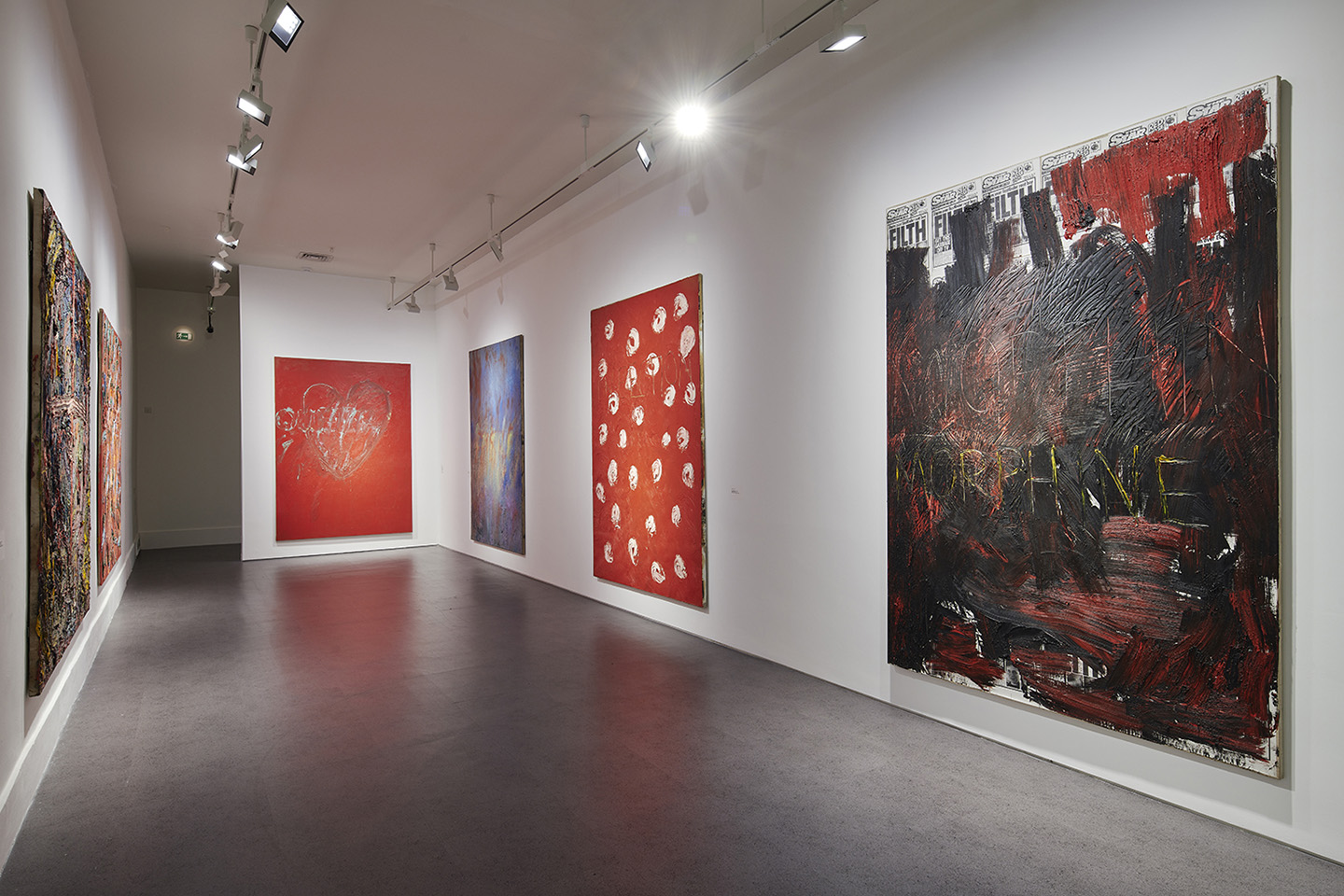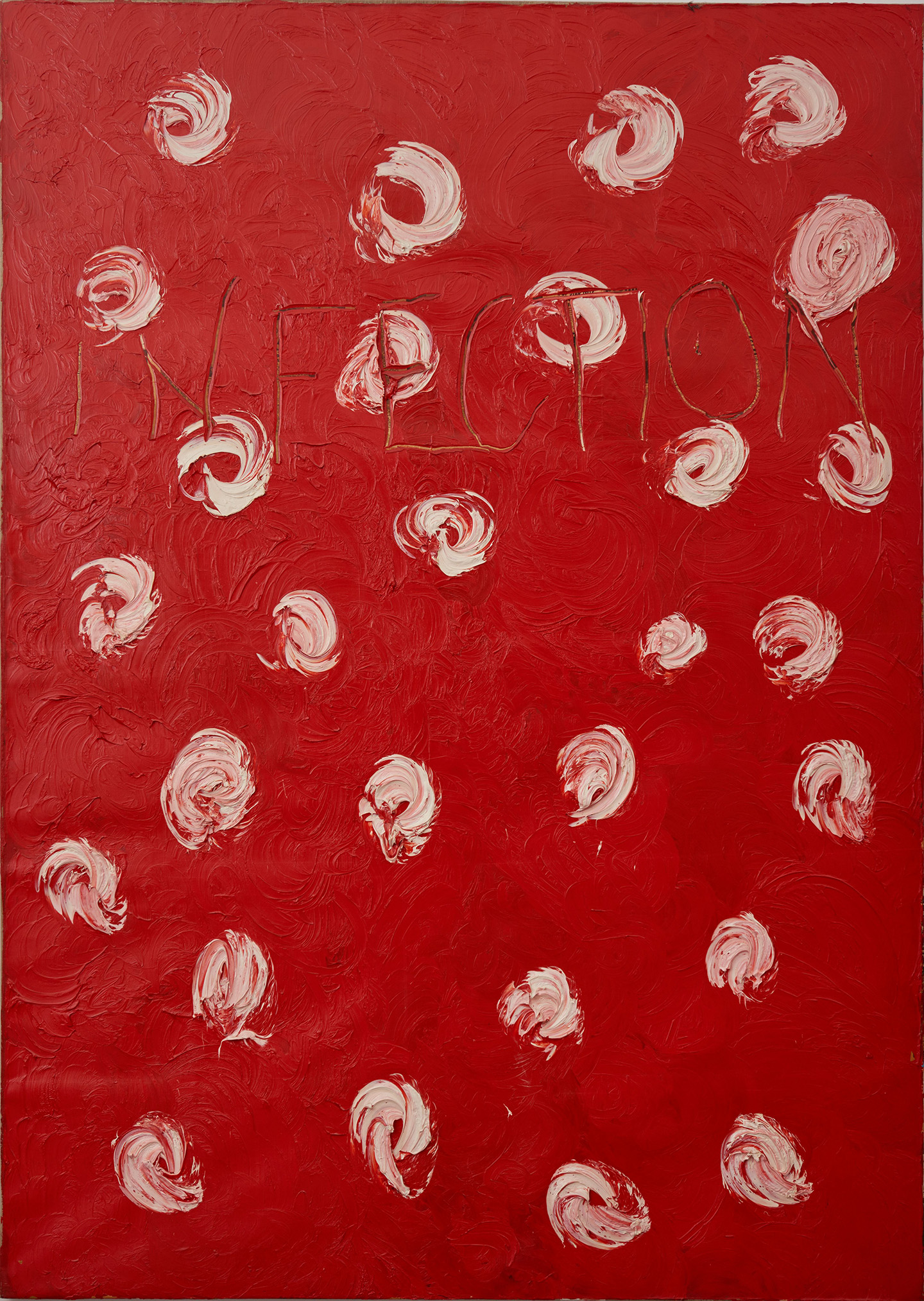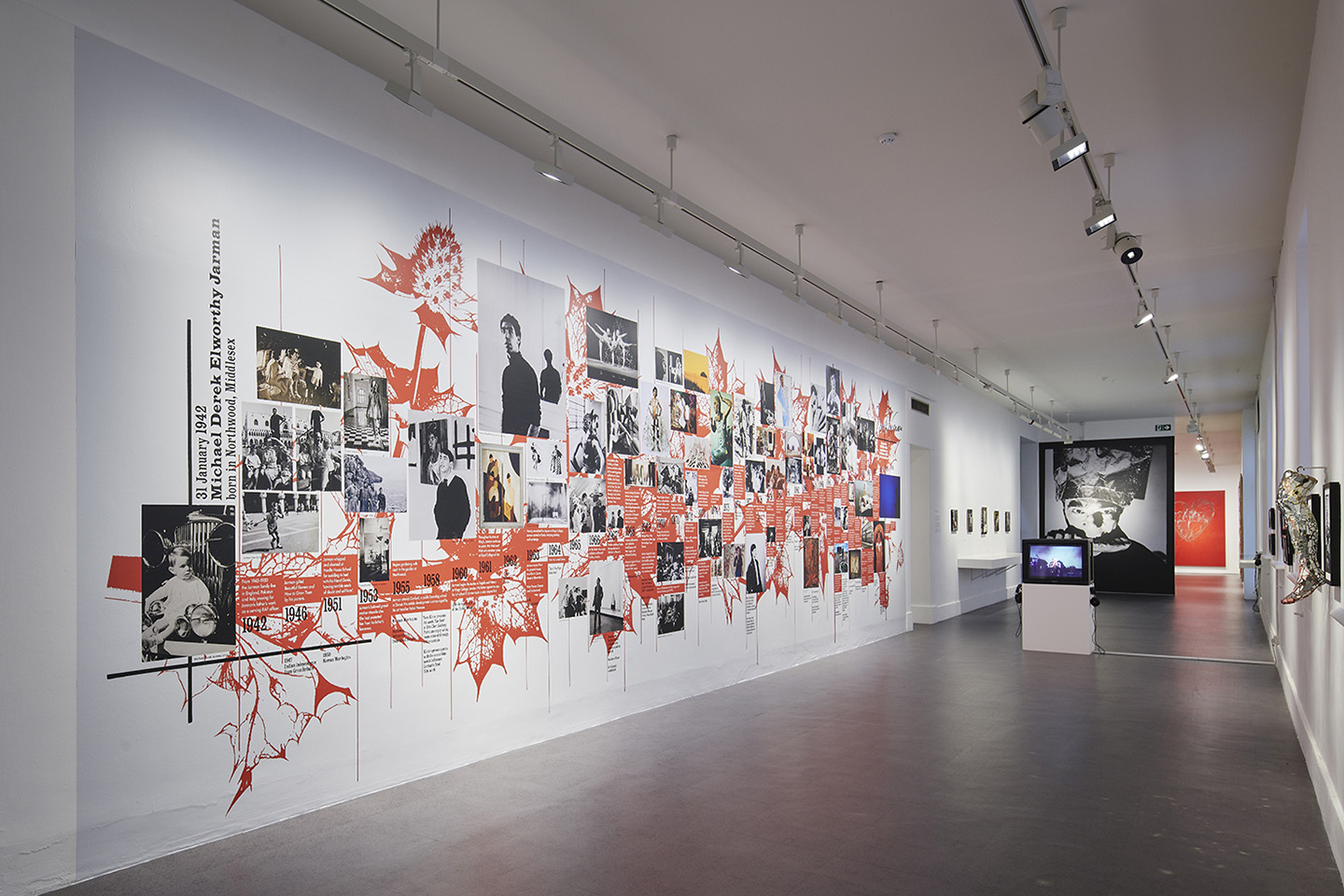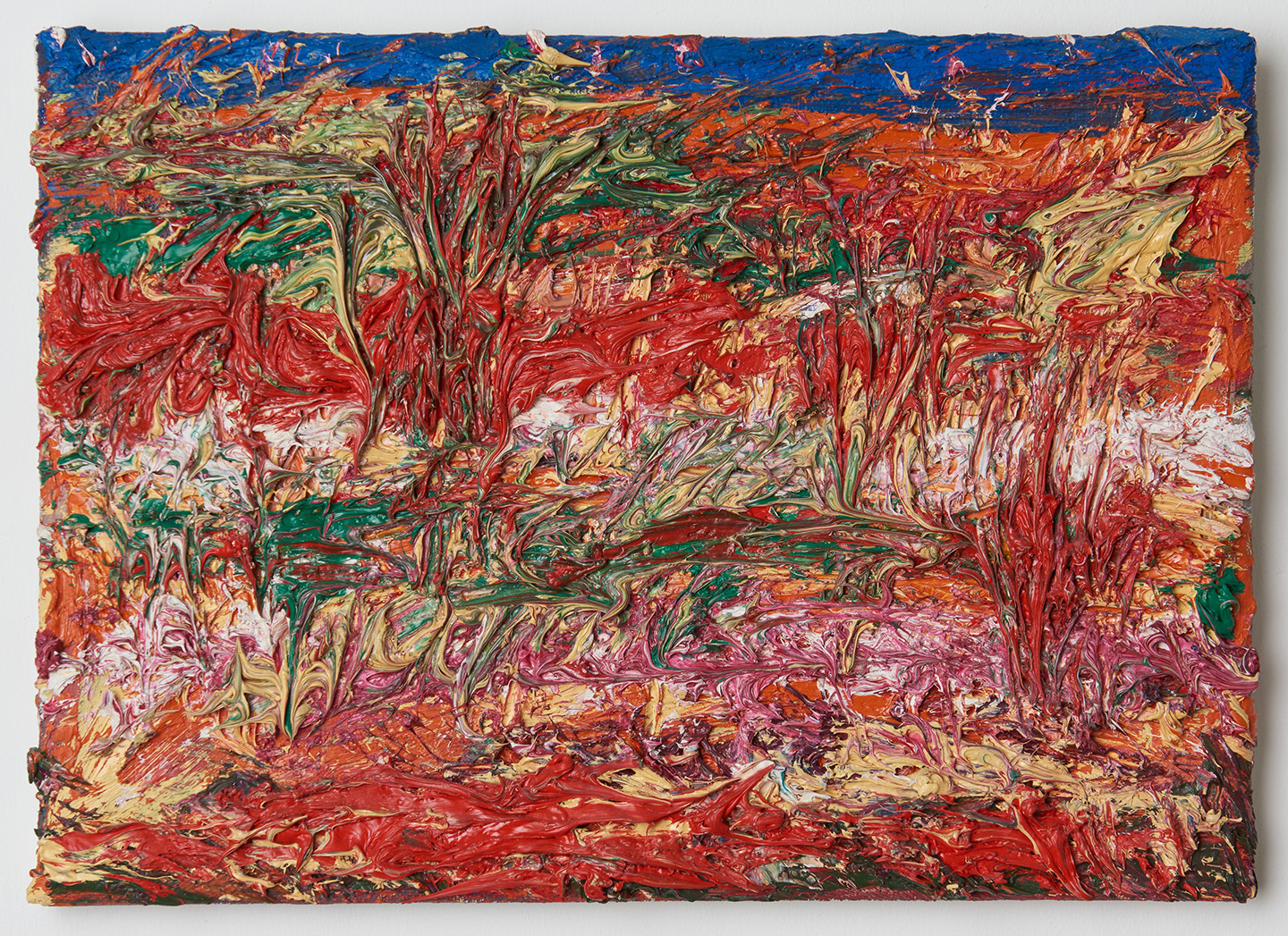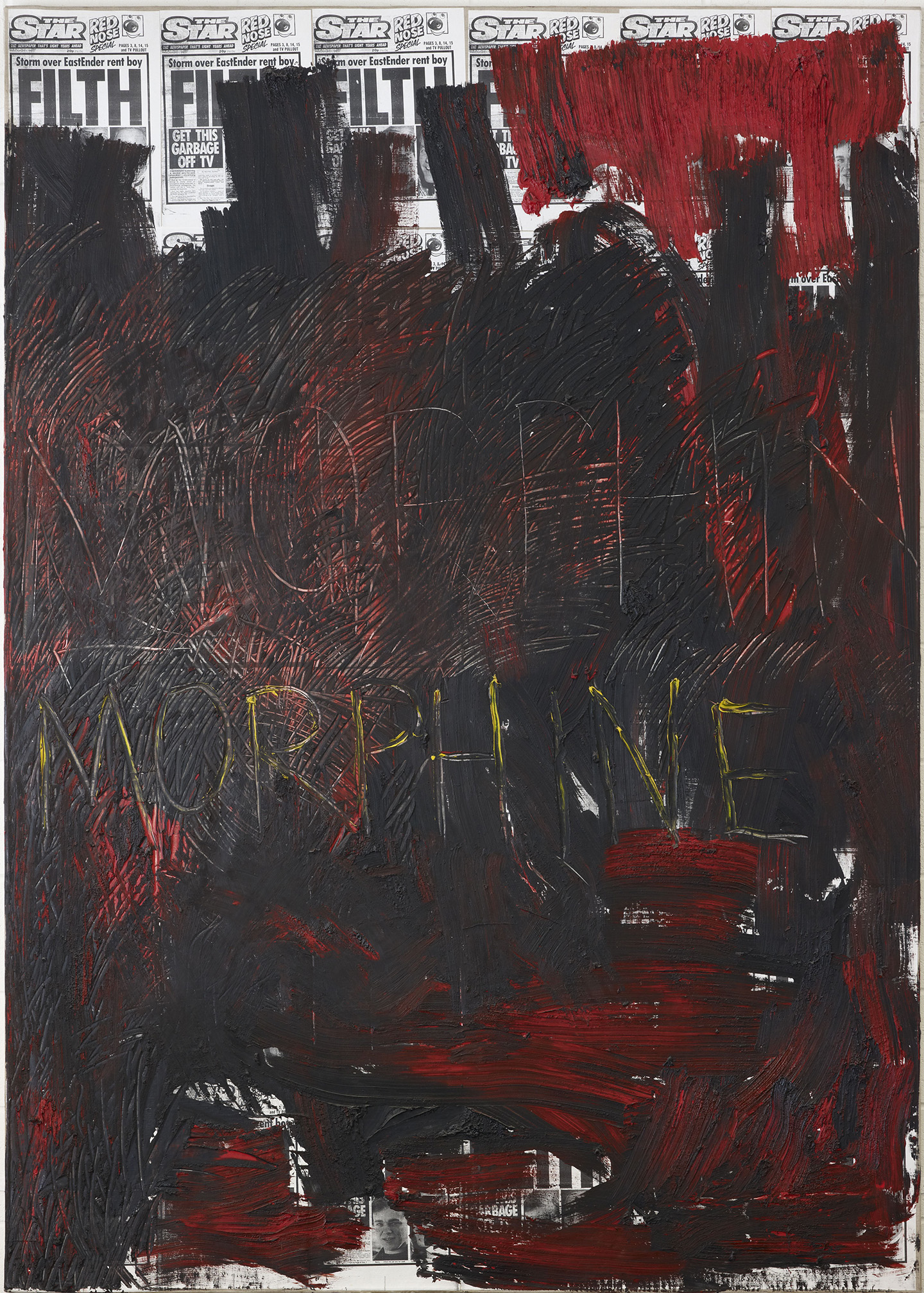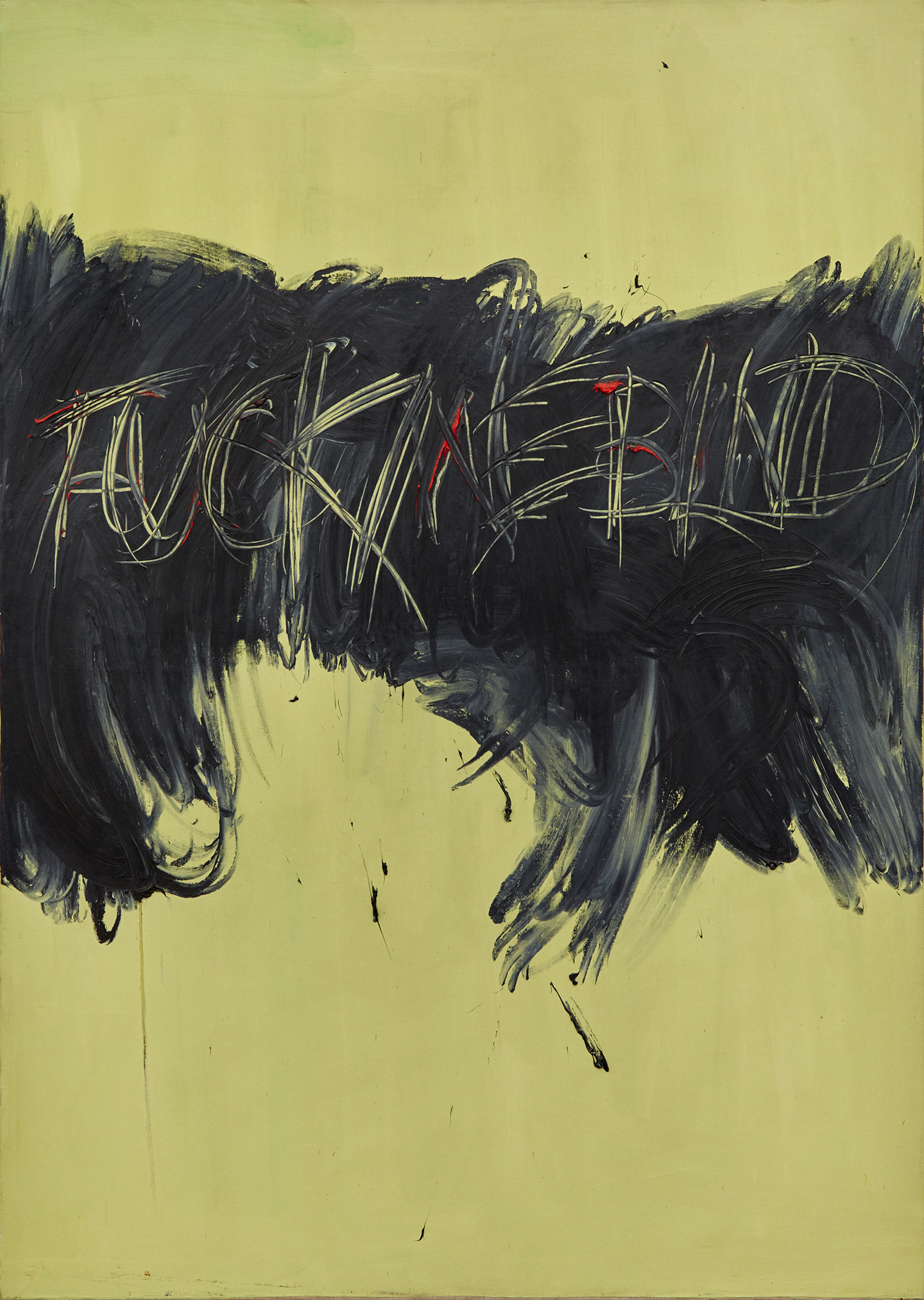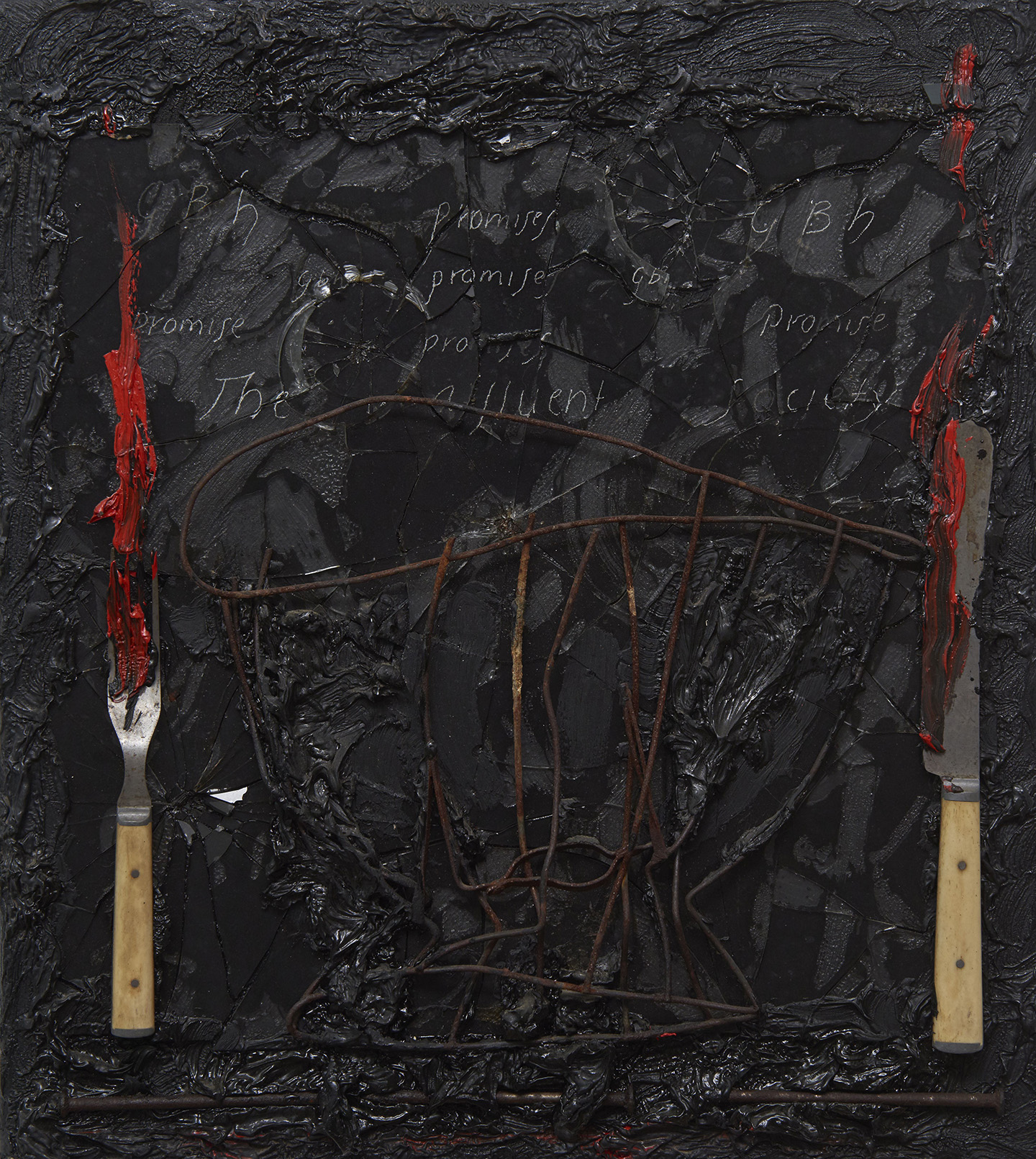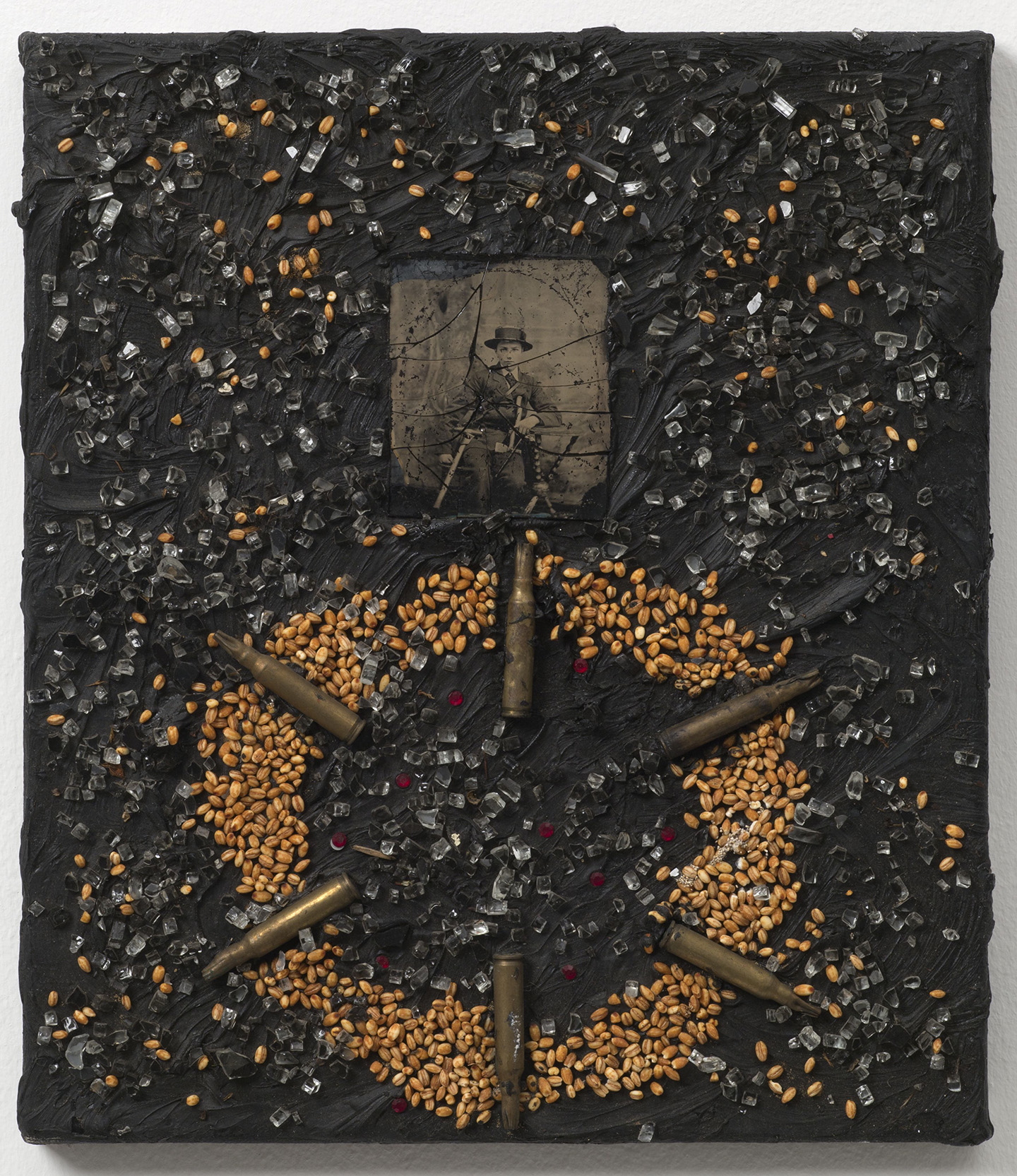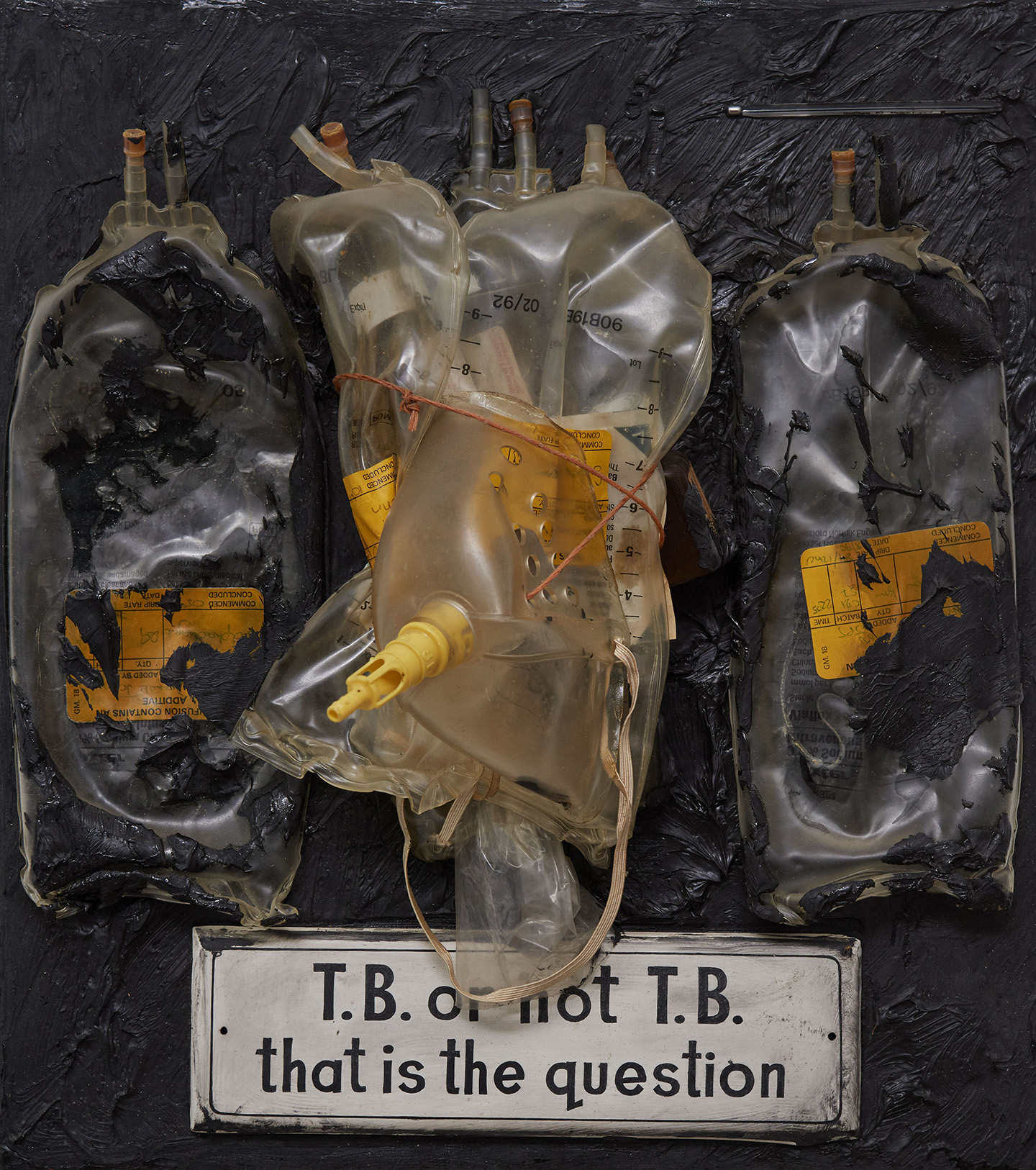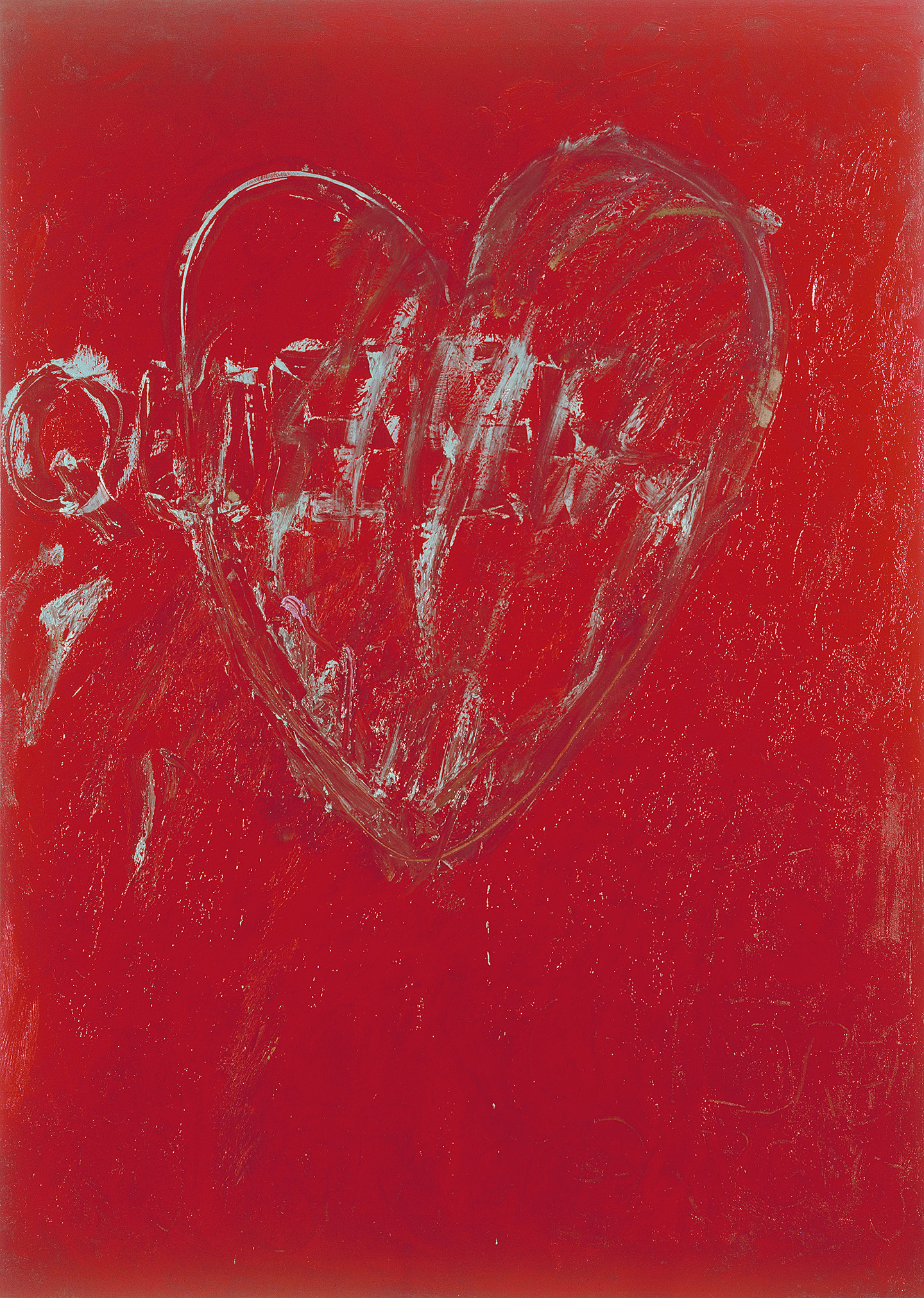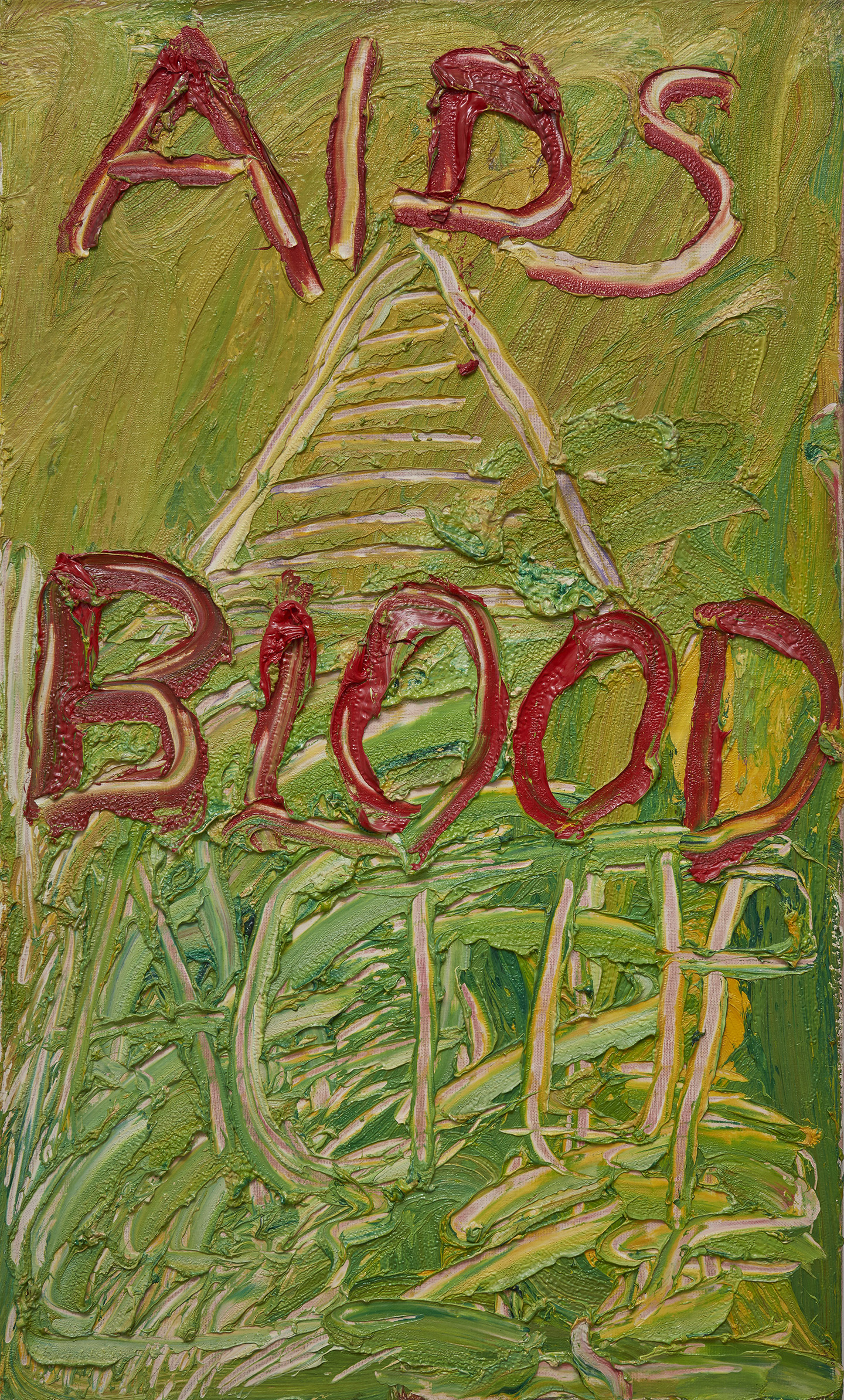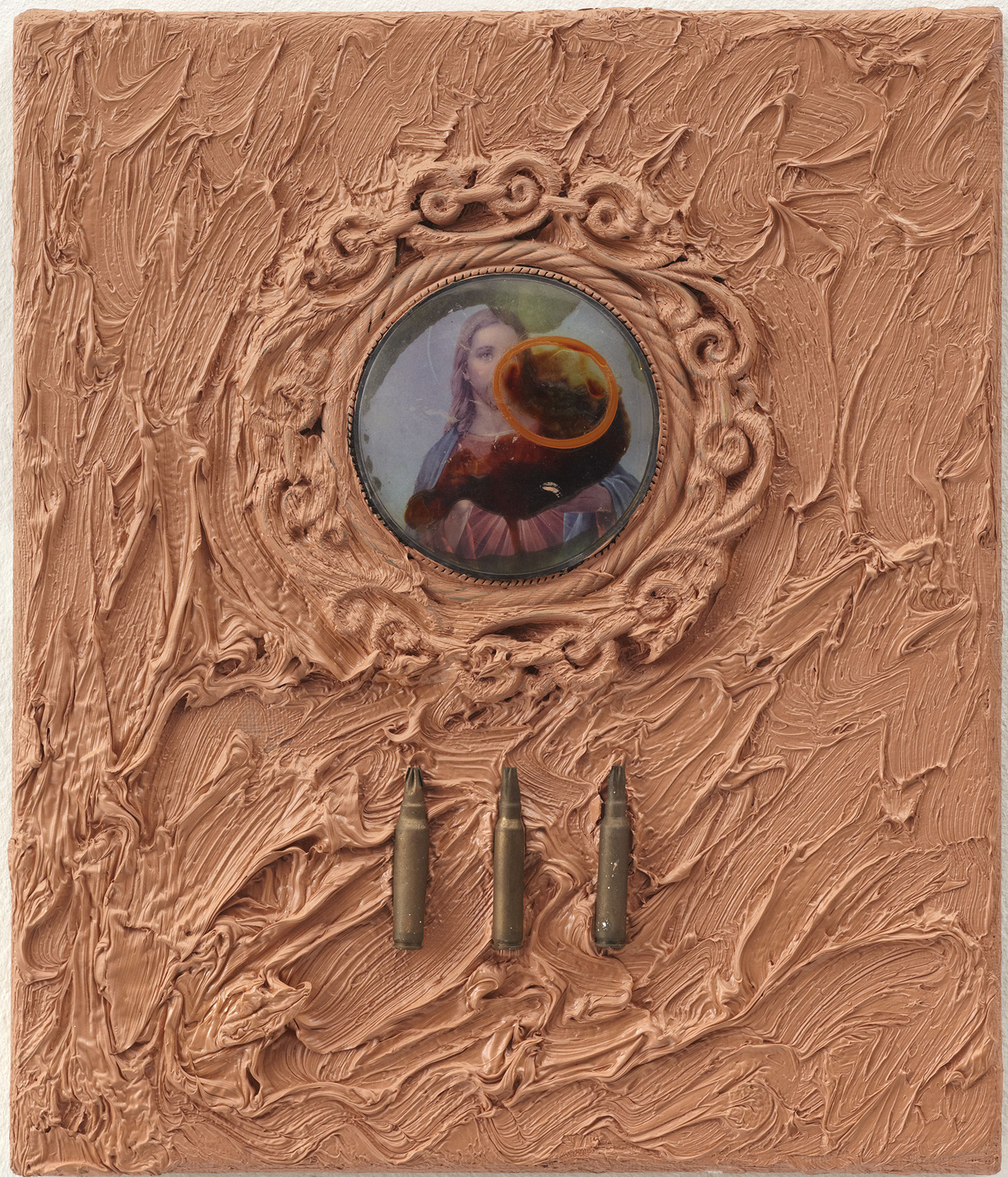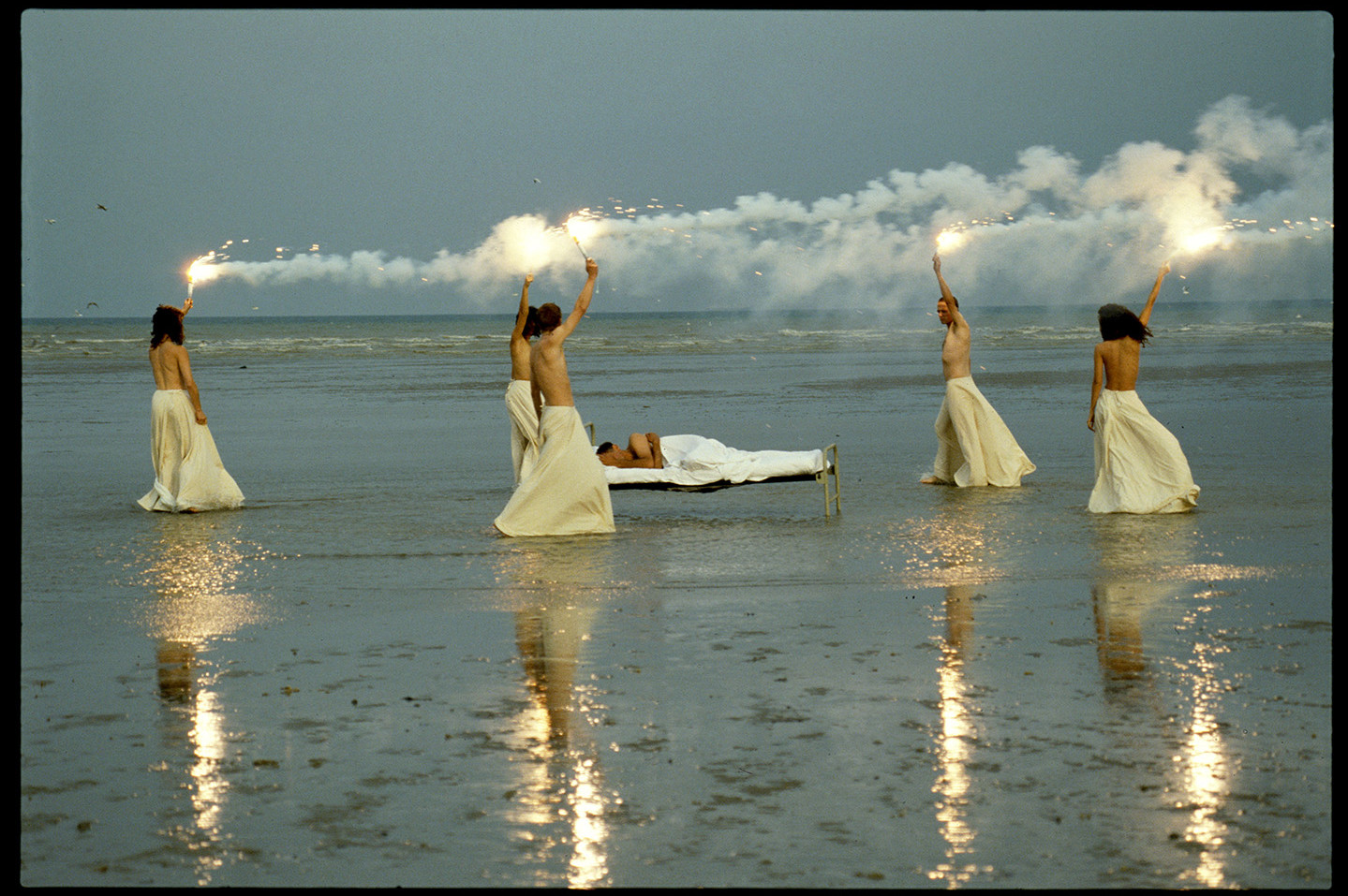 by Bianca Stoppani
The retrospective dedicated to Derek Jarman (1942–1994) at the Ireland Museum of Modern Art is a pulsating glyph to activate amid the blues of the recent UK general election's result.
Protest! is the first major survey of Jarman's practice since the retrospective organized at the Barbican Art Gallery in 1996 and honors the twenty-fifth anniversary of his death. Curated by Seán Kissane, the show features a wide selection of media, spanning painting to film, drawing, set and costume design, assemblages, music videos, and writing, thus highlighting that, to Jarman, format was less important than his subversively transformative agenda. After all, as it is laconically put in his punk movie Jubilee (1978), "If you realize your desires you don't need to make art."

The show opens with two self-portraits on blue backgrounds, an oil on canvas from his teenage years and his last movie, Blue (1993), creating a complementary interval between iconography and iconoclasm. In fact, the movie presents no image other than an absorbing single shot of International Klein Blue (IKB), lasting seventy-nine minutes, with a background of softly narrated passages from Jarman's diaries, as well as sounds. Grappling with the medication-induced, progressive deterioration of his retina that made him almost blind (and, for a time, seeing in shades of blue), Jarman conceived Blue as an account of the murderous, onto-epistemological invisibility of the HIV virus and of queerness—of death and love. Blue also gives an account of the visibility of AIDS on his and his friends' "fantasized homosexual bodies," the same ones who died or were dying, while protecting them from the "sadistically punitive gaze" of the media, to borrow Simon Watney's definitions, via a mystic, Marian cloth.1
The show then progresses chronologically and reassesses Jarman's painterly methodology by making prominent all of the other media over the filmic one—his feature and Super 8 films being mostly shown in the carousel format—and thus demonstrating how his collages and assemblages fed into his films' aesthetics.
Jarman studied in London, at the Slade School of Art, upon his father's condition that he take a "safer" degree in English, history, and art history from King's College beforehand. At Slade, he enrolled in the painting and stage design courses, exploring subjects like the voluptuous grace of Nicolas Poussin's mythological scenes and the schematic landscapes of Paul Nash. After graduating, he abstracted that lure for landscape through megaliths and geometric solids of alchemical provenience. For example, Landscape with Marble Mountain (1967) is a rarefied acrylic and photo collage on canvas that diagrams a landscape through few directrixes and sinuous lines, as well as the pasted image of a marble pattern in the shape of a mountain at the far end of the Euclidean plane.
Surveyed here are other painting subjects developed during Jarman's trips to Italy in the 1970s while realizing his first (and Britain's first queer) feature film, Sebastiane (1976), and later doing research for his biopic Caravaggio (1986). These include the mystery of ruins and archaeological fragments on engraved slates that remind one of Franco Angeli's flat landscapes, and the ferally mortal beauty of Caravaggio's common people turned into religious characters. Jarman obtained Caravaggio's dramatic chiaroscuro by scraping away a layer of black paint he had applied on gold leaf, and he used it to convey his own radical, Blakean "chaosmogony" of angels, ejaculating cocks, and Christian symbols of virginity and death—a timely response to the increased conservatism of the Thatcher era.
Jarman's works started to incorporate language and found objects during his more explicitly politically engaged phase, building in darkness and anger. His 1986 Black Paintings series includes the allegory The Last of England, a square canvas covered in thick black paint that traps pieces of human skulls, a compass, and smashed glass inscribed with "Night values / the dead sea / of Victorian Life." 
Diagnosed as HIV-positive later that year, Jarman made the diagnosis public despite the risks this choice would have entailed for his career, and became a target for the British yellow press. His Slogan Paintings series (1991–93) spectacularly regurgitated the dehumanizing obsession tabloids had for HIV+ and gay men since the first cases of AIDS-related deaths at the beginning of the 1980s. Photocopied and pasted on large-scale canvases, they are furiously covered with thick layers of paint and etched with appropriated headlines such as "Morphine," "Infection," and "Queer." 
Complicit with this chronic situation was Thatcher's malevolent government's breaking up of the social fabric, promoting the hysteria-bound misrepresentation of AIDS as a gay plague and fueling her conservative electorate's fantasy of going back to Britannia's imperial days after the Falklands War, which Jarman painstakingly encapsulated in his full-length, apocalyptic zapping The Last of England (1987). In 1988 Thatcher was also responsible for implementing the country's cultural, censoring agenda with Section 28, a law that prohibited "the promotion of homosexuality" or "the teaching in any maintained school of the acceptability of homosexuality as a pretended family relationship." In so doing, she claimed to morally protect "family values" (which were dangerously equated to "national values" and "species values").2 The law was repealed only in 2003.
Amid such naturalized homophobia and cruelly purposeful misinformation related to the AIDS crisis, Jarman joined the LGBT grassroots organization OutRage! and became a campaigner for gay rights and those suffering from AIDS.
Film emerged as Jarman's medium to make space for the gay and artistic community he was part of and, in so doing, to make space for himself too. In fact, growing up rather isolated between Royal Air Force's stations, where his father worked, Jarman struggled with a muscular, Christian education and with feelings of shame about his (then illegal) desires. He found solace in solitary activities like painting, gardening, and looking for those literary heroes who "set off on that old straight track."3 It was not until a friend lent him a Super 8 camera that Jarman discovered the filmic medium and realized Studio Bankside (1970), his first, kaleidoscopic short film documenting the warehouse he squatted and the friends hanging out there. Retrospectively, he said: "I've always felt that my role was to find family within the films… I tried to make situations where everyone could come together for two weeks and find something to work on which opened up avenues of different sorts for themselves and that was the real purpose of film-making, that is to create community."4
In his movies, Jarman used history as a stage to queer heteronormative narratives and offer counter-readings of the biographies of Saint Sebastian, William Shakespeare, Caravaggio, and Ludwig Wittgenstein, among others. More specifically, through the use of anachronisms, he unearthed the shadows of his current times and interred them into the past. This served many political purposes, from imagining new, different, and inclusive futures to the critique of "straight washing." For example, as B. Ruby Rich famously wrote, Edward II (1991) "reinscribed the homosexuality so integral to its sixteenth-century source via a syncretic style that mixed past and present. Think pastiche, as OutRage demos and gay-boy calisthenics mix with minimalist period drama."5
The final room in the exhibition shows Jarman's tar works realized at Prospect Cottage, a fisherman's house facing a nuclear power plant on the eerie shingle of Dungeness, where Jarman spent his later life. This series of small-scale paintings soaked in gooey tar resembles icons for a novel, consumerist religion to worship and fear, for they combine used condoms with crucifixes, bullet cases, copies of the Book of Leviticus, driftwood, seeds, and whatever else the sea might have brought out.
Screened on a TV monitor in the same room, such icons of desire and doom feed into The Garden (1990), a nightmare-like movie that addresses systemic sexual repression via the life of Christ, a persecuted innocent like the protagonists, a gay couple. If the actual background is the stony garden Jarman planted in front of Prospect Cottage, which is as sparse as his landscape canvases of the 1970s, the metaphorical one is the community, or that "pretended family" he relentlessly cultivated and that took care of him in his most fragile times.
When the prejudices and misrepresentations, hate crimes, nationalism, and media toxicity Jarman opposed start sounding all too familiar, Protest! presents his imagery of grace, outrage, bliss, humor, and despair as a call for collective, aesthetico-political sorceries against all oppressions. How will we reply?
[1] Simon Watney, "The Spectacle of AIDS," October 43 (1987): 71–86.
[2] Watney.
[3] Derek Jarman, Modern Nature (London: Vintage Classics, 2018).
[4] Derek Jarman in conversation with Simon Field, ICA Video, 1989.
[5] B. Ruby Rich, "A Queer Sensation," Village Voice, March 24, 1992, 41–44.
at IMMA – Ireland Museum of Modern Art, Dublin
until 23 February 2020
The exhibition will travel to Manchester Art Gallery in April 2020.