CONVERSATIONS
The Detective in Me: Judy Radul
Close
1
2
3
4
5
6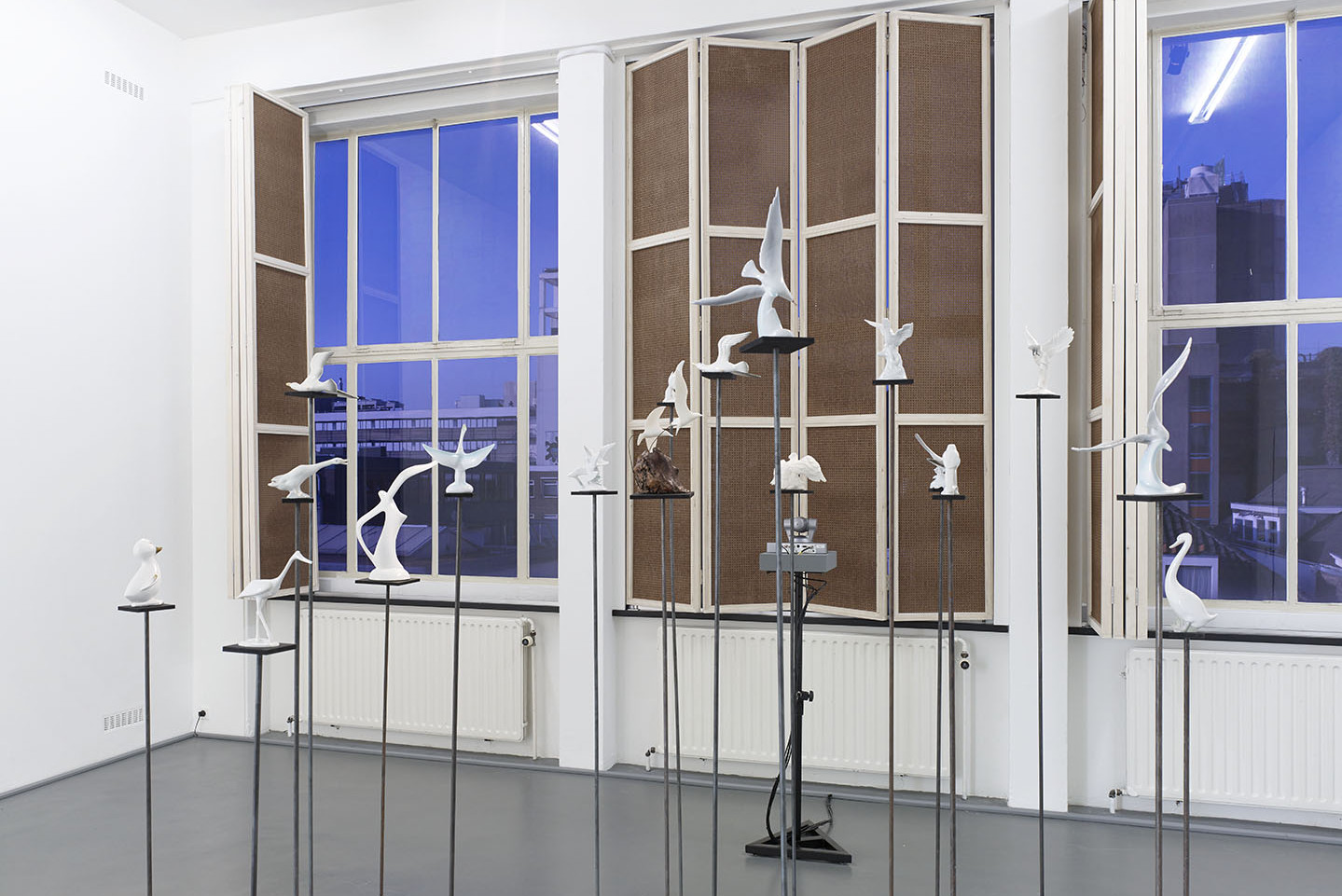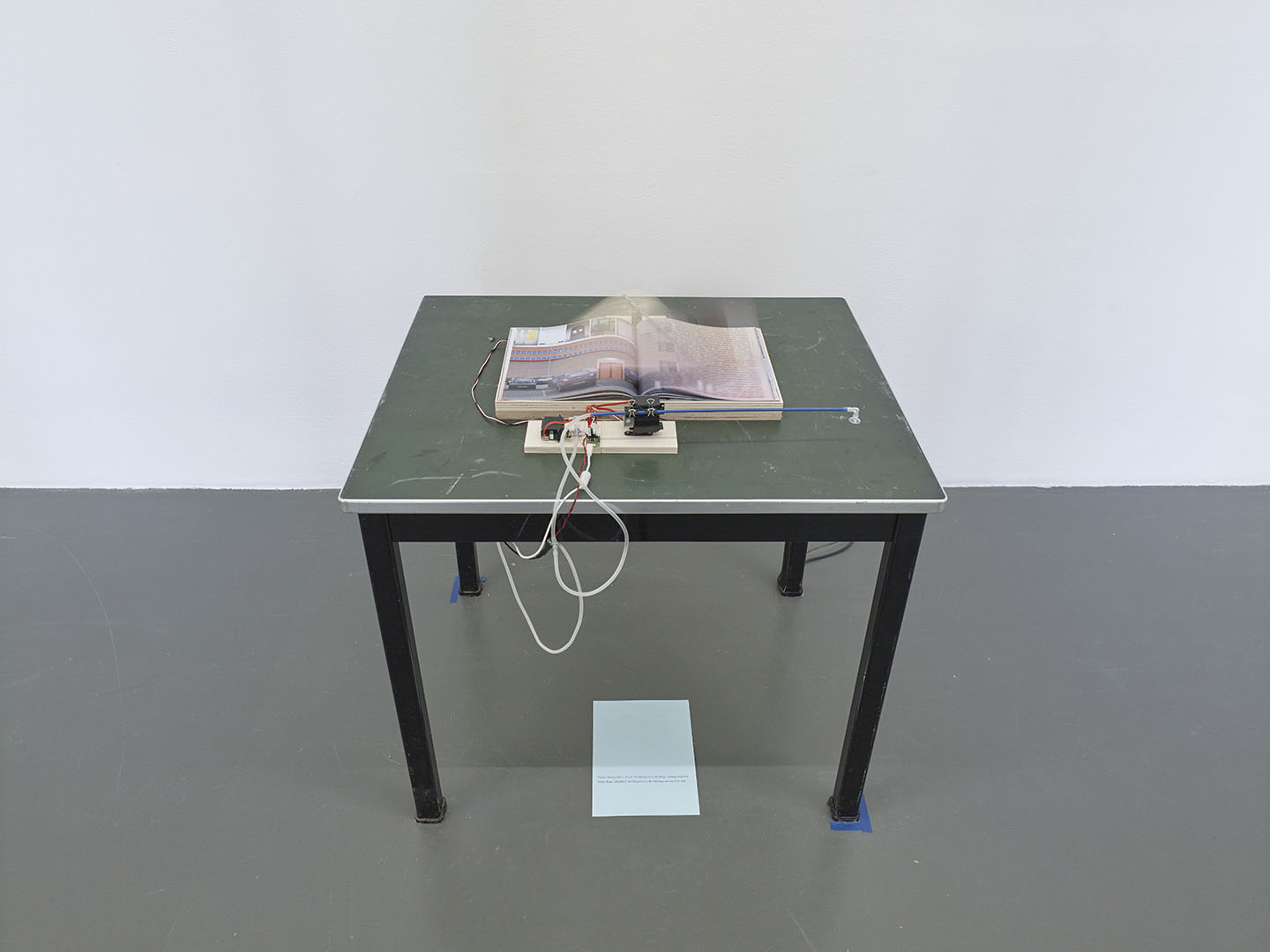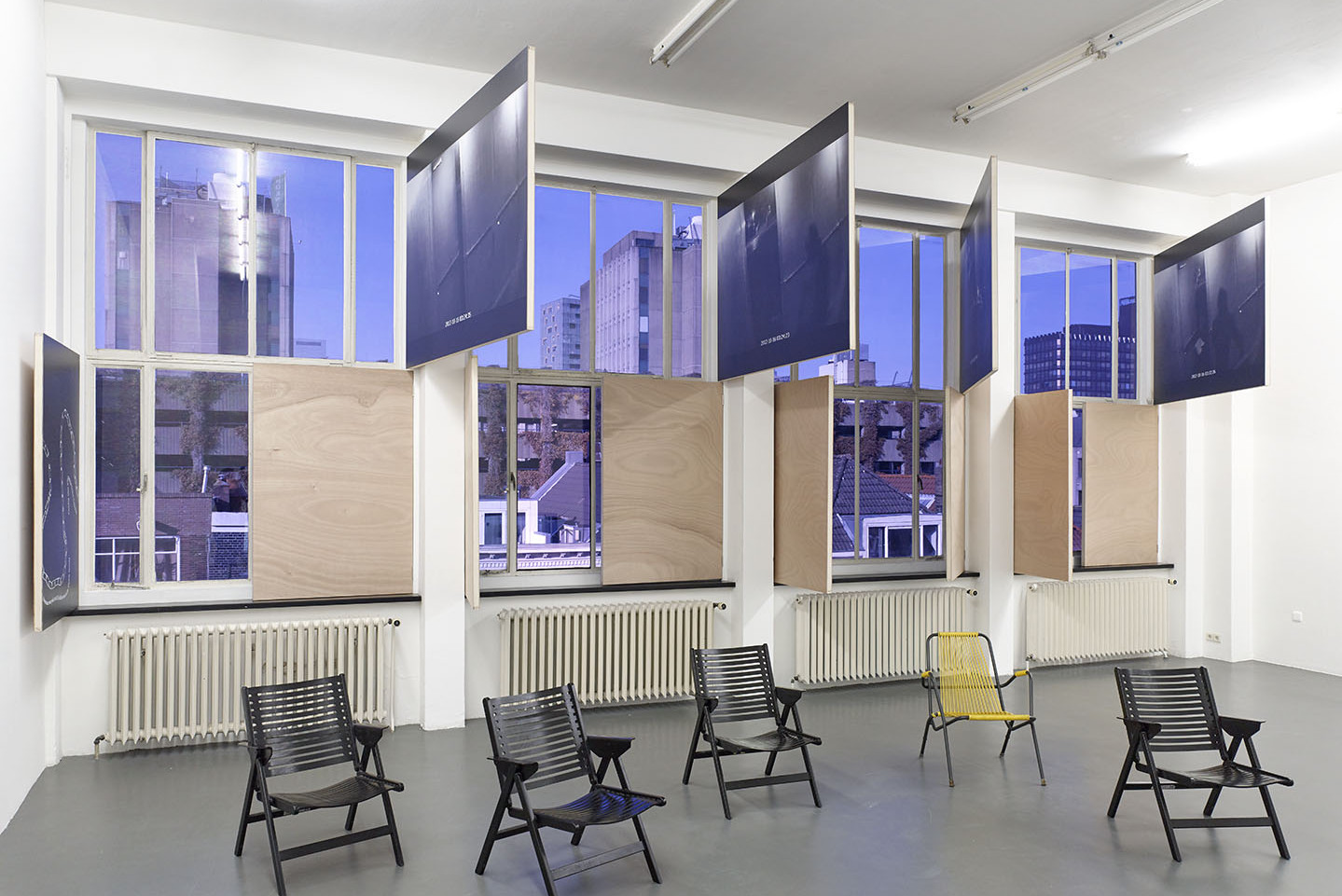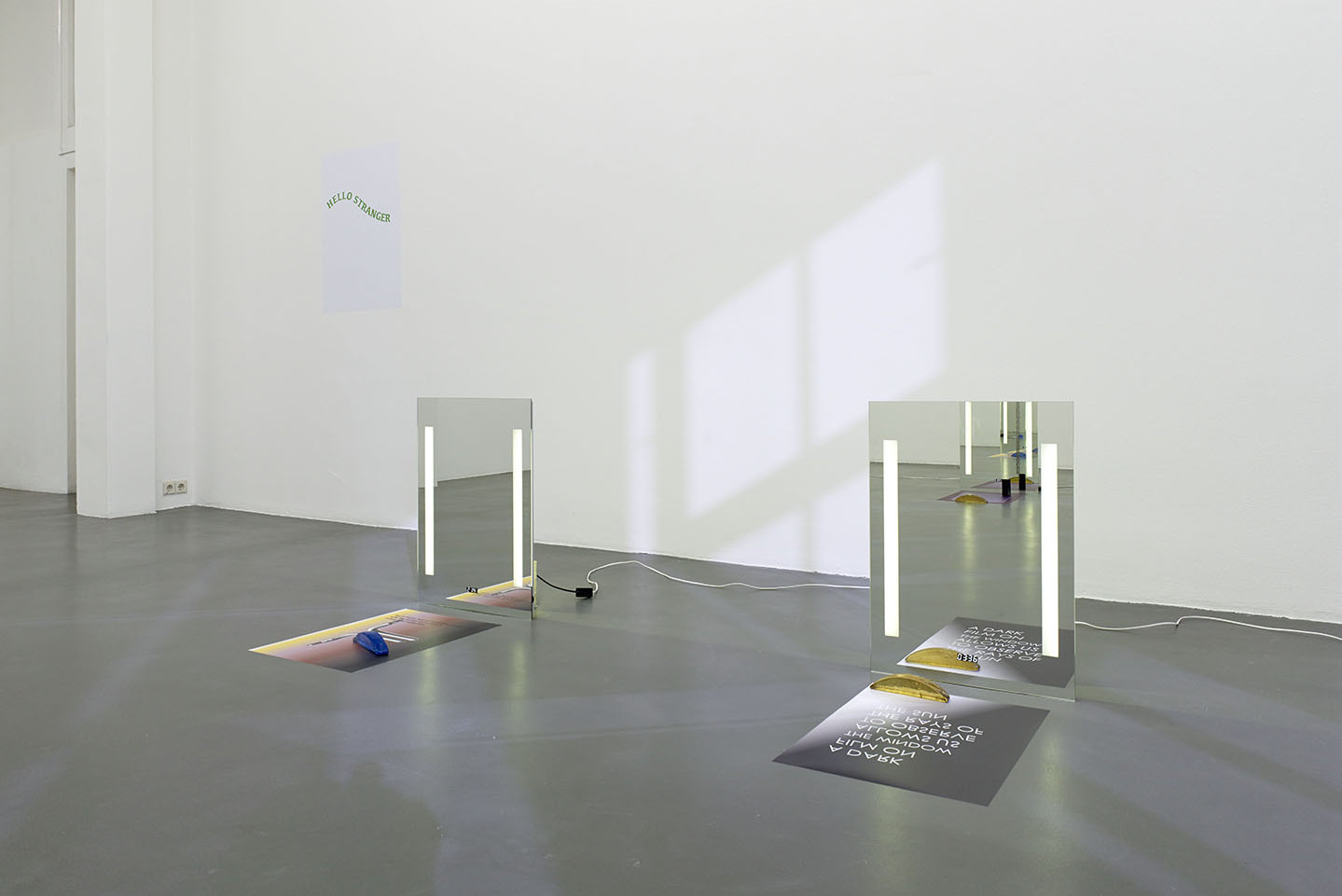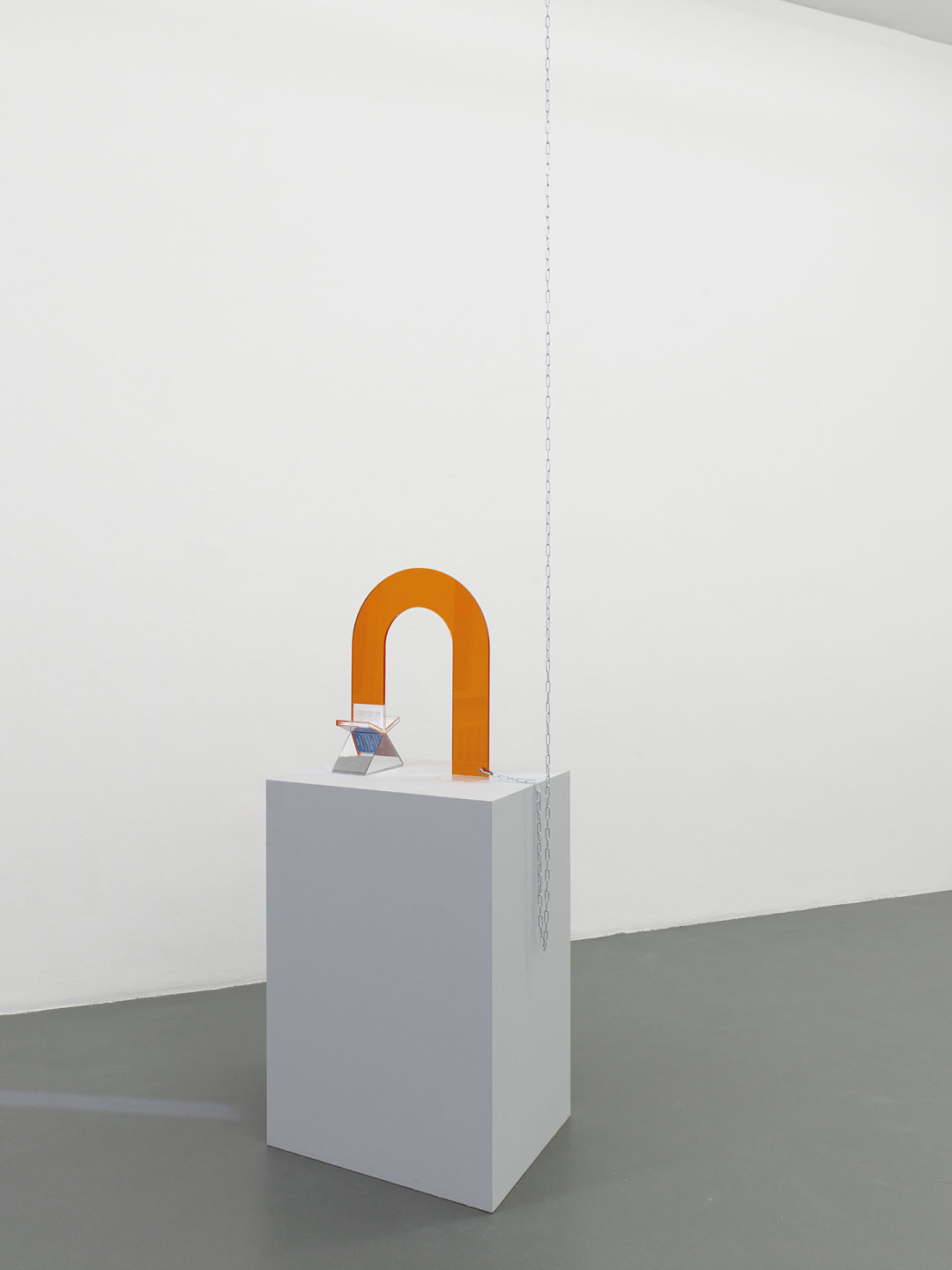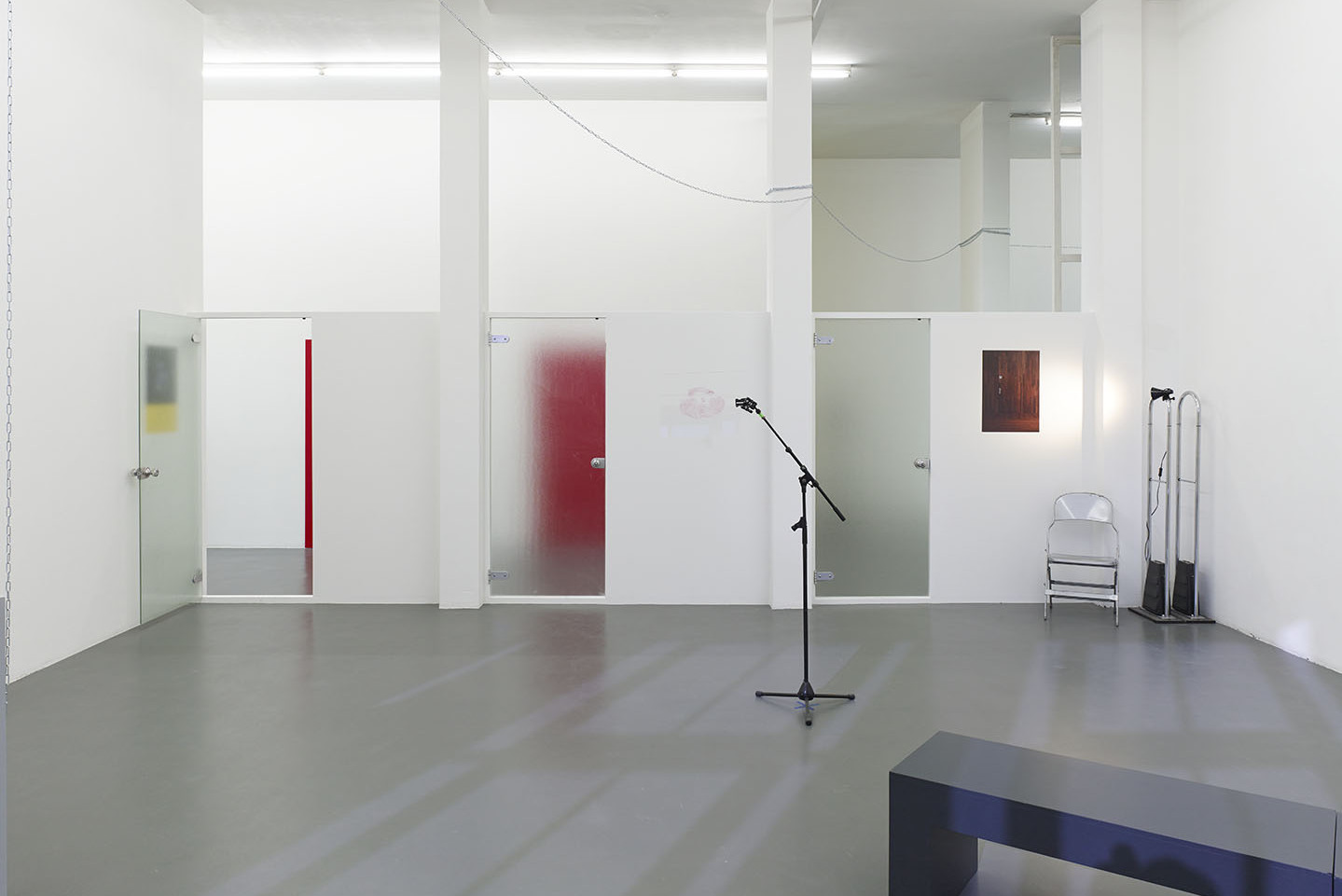 Judy Radul interviewed by Monika Szewczyk
On a Monday, the Vancouver and Berlin-based artist, Judy Radul, and I met in her studio on Kyffhauser Strasse and spoke about work in progress. We have known each other for a long time, and the conversation could have gone on for hours, so we decided to limit ourselves to the same number of questions as the number of characters that appear in her recently opened exhibition at the Witte de With Center for Contemporary Art in Rotterdam: the king, the door, the thief, the window, the stranger, the camera (until 21 May 2017).

MONICA SZEWCZYK: Let's begin with the book which is the first thing that visitors will see as they enter your exhibition. It's called Dedicated to Swinging Thoughts and it is not to be read alone but with assistance from a machine
JUDY RADUL: Yes it's a magazine, which is a visual and textual register of a bunch of the thoughts on doors and windows and related ideas, which pass through the exhibition. For a couple of years I have been hoping to use a page turning machine, like a DIY one I found on the internet. It is a machine that does something almost no one needs, it turns pages. And it struggles a bit to do so, it has to break down the action which you and I can do thoughtlessly, into several constituent actions. I was inspired by the first page turning machine, I saw it as a bad actor (and I have done a lot of previous work with actors). A bad actor in the sense that, it takes something we do with motivation (let's say drinking water when thirsty) and over dramatizes it—not able to move seamlessly through the steps but atomizes each gesture in a histrionic way. Anyway, my page turner is not so complicated but it does have a nice motion, during the 10 minutes that it returns to the beginning of the magazine—it takes that long to turn backwards through the 60 pages—it looks a bit like a metronome, these two arms sweeping across the pages. Of course there is also a live camera above the page turning machine, looking down and "reading" the pages as they are turned. (In fact each of these elements is controlled by our custom control system which allows for the choreography of the seven cameras, the page turning machine, the automated blinds, and the automated shutters).
MS: The king, the thief, and the stranger correspond somehow and respectively to the door, the window, and the camera. This is a way of structuring subjectivity and indeed objectivity that echoes the title of your 2010 survey catalogue from Presentation House in Vancouver, People Things Enter Exit. If the latter invokes theater with its entrances and exits, here we have a different set of portals at play. I will venture to say that you are turning a page, moving further from theater into the world.
JR: Well, I have been interested in entrances and exits as engines of the theatrical for some years. But I was also interested in the built environment and how entering and exiting is a form of social drama and composition which we perform many times a day. It sounds banal when I say it, but I think I instinctively knew that these portals had some connection to media, therefore, for instance, I turned a video camera on the doors of Gucci and Prada in Rome in 2002 and made the projection work Gucci/Prada. Much more recently with the exhibition there, I have always been struck by the third floor of the Witte de With building, which is entirely lined with windows (notable as the impulse in a gallery is to board them over to give wall space) which are covered with a dark film to filter the daylight. The effect is often that the view from the third floor appears as if shot "day for night" (an old film technique of shooting in daylight with strong filters to try to get it to appear as night time, because of course at night there is not enough light for shooting). By the time I would, as a spectator, arrive to the third floor of the Witte de With I was disoriented by the light outside, I would think "how long have I been here? It got dark!?" So in planning the exhibition I wanted to capitalize on both the windows and the doors to the space.
MS: Could you tell me more about the door or portal?
JR: Bernhardt Siegert has a fantastic chapter on doors in his 2015 book Cultural Techniques: Grids, Filters, Doors, and Other Articulations of the Real. He likewise references Georg Simmel who was writing in 1912 about the complexity of doors (and bridges) as separator-connectors. In some ways Simmel's writing is a bit like the way Dan Graham discusses glass curtain walls. But Siegert considers doors a primary "cultural technique" that is they are operators/producers of cultural relations, hierarchies and values. For Siegert doors ultimately relate to the on/off structure of circuits. For both Simmel and Siegert these material facts structure the real and are such that we form psychic and social constructs that correspond to their material lessons (for better or worse). That is why the title of the exhibition plays with this idea that each media technique (doors, windows, camera) has a corresponding subjectivity (king, thief, stranger). The poet Francis Ponge has the wonderful line in his poem "The Pleasures of the Door," he writes, "Kings do not touch doors." The sovereign never feels the pleasure of this daily material resistance and therefore cannot incorporate it into their subjectivity. Now we are all "kings" walking through airports and being scanned as electronic doors open or tragically refuse to open, in front of us.
MS: I want to zoom in on the camera, as you have for some time now developed a system of choreographing camera movement which can then be fed via closed circuit to a monitor. This system will be in operation for the exhibition at Witte de With and I am curious where you are at with this ongoing experiment.
JR: Yes, this is a system which I have been working on with various technical partners since about 2008. It is a custom software system which we have developed that works with a specific array of hardware (pan/tilt/zoom cameras, mixers, tracks, recorders, etc). I have mostly used it as a live system, but there is also the potential for recoding both camera movement and playback, as I did with the work Look. Look Away. Look Back. for the Berlin Biennale in 2014. That sounds very obvious when stated: of course one records with cameras! But the essence of this system is computer control of camera motion, and the cameras are conferencing, or remote cameras, not with built-in recording capacity and more than that, what is unique is we can play back a recording and use the exact same motion control by which the camera was moved in the recording on a live camera. Major motion pictures, with big budgets have this capacity, but of course their systems are not made to be set up in a gallery for several weeks at a time (and they are out of the cost range). I have long had a fascination with the live camera, and my first simple live camera work was in about 2006. I missed the first era of experiments with live cameras in the 1970s of course, but I still felt there was something really interesting, and something to add with the potential of newer technologies. One of the things that interests me is how the lens becomes an architectural space which viewers (or actors) enter and exit, how a moving camera is a moving frame with so much energy at the edges as potential for reframing and representing. When When the camera is a live feed representing what the viewers themselves are seeing in the same moment/same space, then there is an interesting comparison, between the camera's gaze and the viewers' gaze, and the viewers' gaze upon the camera's gaze. The other aspect which really interests me is recording camera motion without recording an image. Recording camera motion without recording an image is the other aspect of our system which really interests me – sometimes I call this "The Present System" but it actually distances the present. A singular event at the time of the exhibition exists because of a previously set movement of the camera. When it takes this path, I predict what it will see, but I never know for sure. In the case of the Witte de With: Will someone be standing in front of the camera and you just see the back of their sweater across four monitors? Will it be sunny, dark etc.? This has been the structure of many of my works with video technology, even before this system. I set up something quite structured, technologically, even rigid or difficult (such as a precise panorama of cameras recording simultaneously) but what takes place or is enacted in front of the cameras is something of an improvisation.
MS: Beyond or maybe in connection to improvisation, I always understand your work as truly experimental. Can you tell me what you are eager to try out next?
JR: Where I am moving toward is trying to have the resources to have more physically moving (that is tracking, moving on tracks) cameras. I am trying to make sculptural forms with cameras moving on them so that we may consider the difference between the form and the point of view of a form. The moving camera is actually so spatially confusing, but most of our classic forms of visual literacy (classic cinema) have conventions that reinforce a visual logic. Then I am interested in recording scenes with these sculptural figures, as if they are figures of thought that propel the camera, and yet their shape likely won't be easily discernable from the image. Camera motion, is increasingly possible as a "track" of its own, separated from the image, either recorded separately or extracted using software. I find this very interesting in terms of philosophies of movement and the moving image.
MS: To provisionally conclude, I'm curious about which philosophies, of movement and the moving image, but also of art and life, move you the most, presently.
JR: I guess I'm into movement as separate from the image, although I still think about Deleuze's notion of the indivisibility of movement in the first passages of Cinema One: The Movement Image. I have an essay from the 90's on the Steadicam by Jean Pierre Geuens that I like. He discusses the quality of camera movement, the smoothing quality, which basically he associates with a capitalist homogeneity. But also theories of cultural techniques such as Bernhardt Siegert's book which I mentioned Grids, Filters, Doors and Other Articulations of the Real. It's translated by Geoffrey Winthrop-Young and he is in Vancouver, and he and his colleagues at University of British Columbia recently brought Siegert for a series of talks, and in general they have an interesting Media Studies Program developing there. I never thought of myself as a "media" artist as I didn't connect to some of the ideas (although I have thought a lot about the medium specificity of, for instance, video…which is almost not a medium at all as it is dispersed across so many technologies and media) but as I am reading about what Siegert (and other post-Kittler, late German media types) would call "cultural techniques" this makes sense according to my experience with media. That it is an evolving chain of operations, a collection, chain, apparatus (sometimes a network) of hardware and software, each one dependent on the other, and a humble thing such as the quality of the cable, or security of a connection, or the quality of electricity itself, is determining. Ina Blom's book, which came out in 2015, The Autobiography of Video, The Life and Times of a Memory Technology, is of great interest to me. Although she is discussing analog video, I even thought I am working very digitally, I connect to many of her ideas about video and videographic memory. Videographic memory is not so much a storage capacity but moves moment to moment, a sort of engine within perception itself. She has great sections on video and life and present time. Name dropping things I read with admiration but not at all comprehensively, I would add Matteo Pasquinelli, Jussi Parikka…but it's hard to not also think of Virilio on a daily basis these days, about speed, pure war, bunker archeology, the way technology continuously invents new disasters, great and small. I am not a techno pessimist but I am amazed that we approach technology in such a positivistic way, we are overly concerned with its functioning and not attentive enough to its character, its materiality, the continuous dysfunctions which are a part of the built-in instability of media and technology. And then I read feminist authors, including Rosi Braidotti, Jean Fisher, to help understand that we live under unequal conditions of visibility, which cause suffering….but we remain visible and in fact we crave visibility. They help me consider it possible to look through the lens with love. To find something positive, or at least not fearful, in the abstractions that we are as we pass through a frame.
Judy Radul's (1962, CA) interdisciplinary practice revolves around the question of how we as social beings understand our relation to the material world through the visual. Her conceptualist and absurdist sensibility treats the white cube as a staging ground in which her work stands at the intersection of language, objects and bodies in space. ecent solo exhibitions include Judy Radul: Closeup, The Breakdown, Agnes Etherington Art Centre, Kingston (2015); This is Television, Daadgalerie, Berlin (2013); World Rehearsal Court, Henie Onstad Art Centre, Høvikodden (2011).