EXHIBITIONS
Loredana di Lillo and Marnie Weber at Cardi Black Box, Milan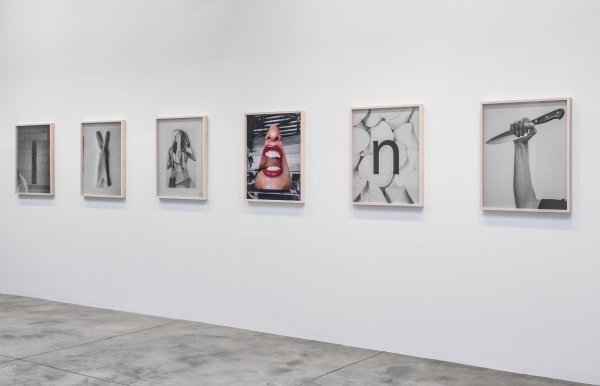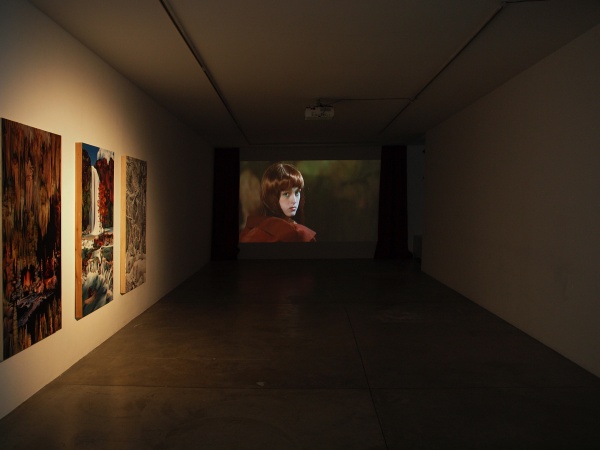 "Mommy Puffy Daddy Monster" features Loredana Di Lillo's multimedia work dealing with her interest in overlapping temporal spaces—specifically childhood and a time of lost innocence as reflected by the exhibition's singsong title. Di Lillo experiments with drawing, painting, sculpture, installation, photography, and video to unveil underlying societal themes. Starting from her analysis of customs, vices and virtues, local history and identity, she reflects on everyday life by interweaving her artistic practice with the reality she inhabits.
"Day After Forevermore" centers on Marnie Weber's film, The Night of Forevermore, set in a fantastical world that exists somewhere between a Hieronymus Bosch painting and a contemporary Halloween horror movie.

It follows a young white witch as she embarks on a journey to escape the forces of darkness and regain her own powers of good. The film explores the relationship between this young witch—played by the artist's daughter, Colette Rose Shaw—and an old witch who has sold her soul to the devil—played by the artist herself. As they traverse through a haunting tableaux vivant, a representation of heaven, purgatory, and hell, Weber's medieval costuming and cast of period characters underline her interest in the history of witches and witch hunts, and speaks to her overarching interest in the social and political forces that have traditionally shaped representations of good and evil.
This exhibition marks the first European showing of Weber's film. Accompanying the film, new large-scale collage paintings on panels evoking the feeling of the film while creating yet another layer of reality. These dark romantic landscapes are filled with witches, monsters and unusual characters, creating surrealist stage sets wherein dramatic scenes take place and are frozen in time.
.
until 24 May 2013
.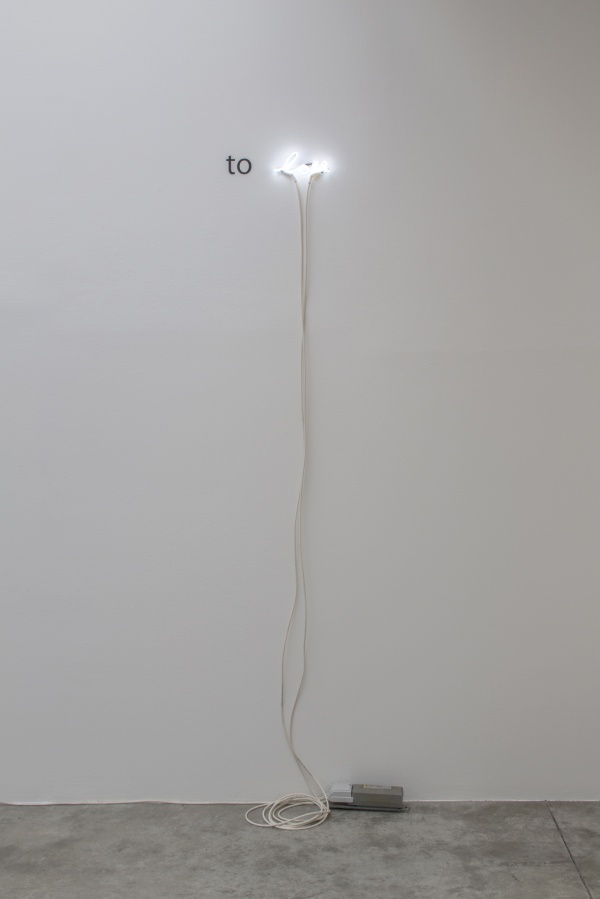 Loredana di Lillo, To lose, 2013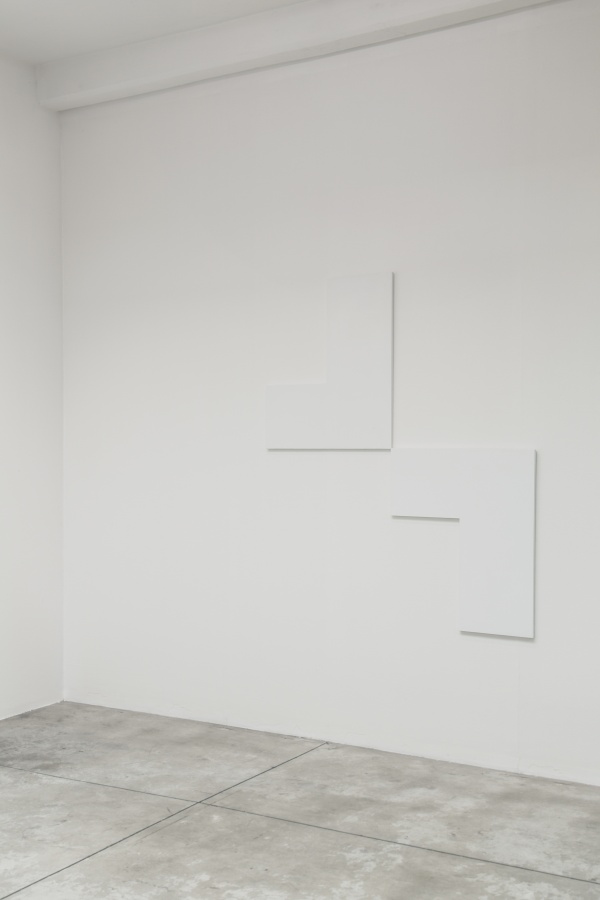 Loredana di Lillo, Spazi ricavati, 2013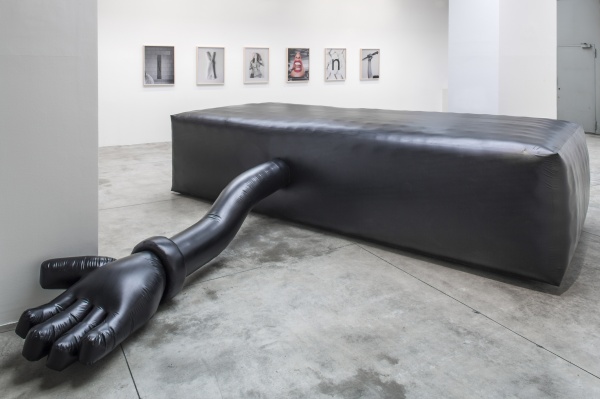 Loredana di Lillo, Inflatable, 2013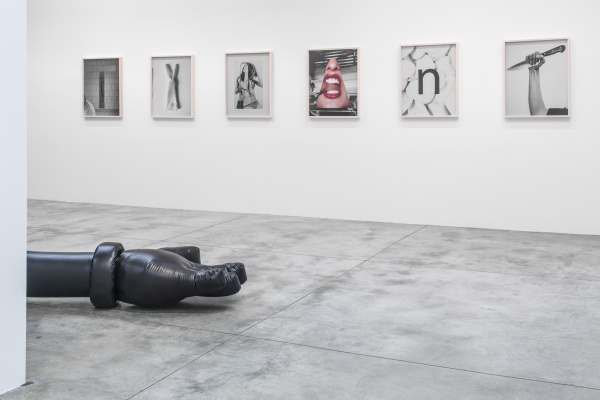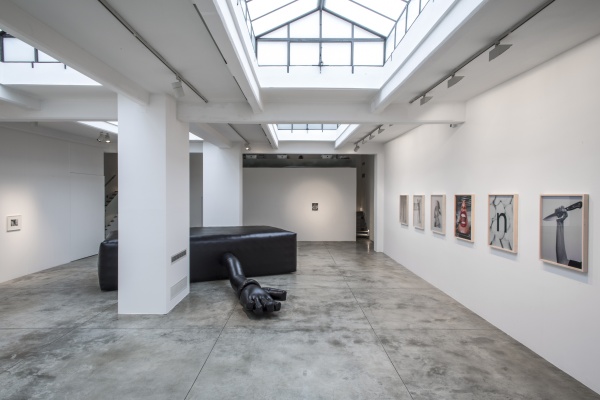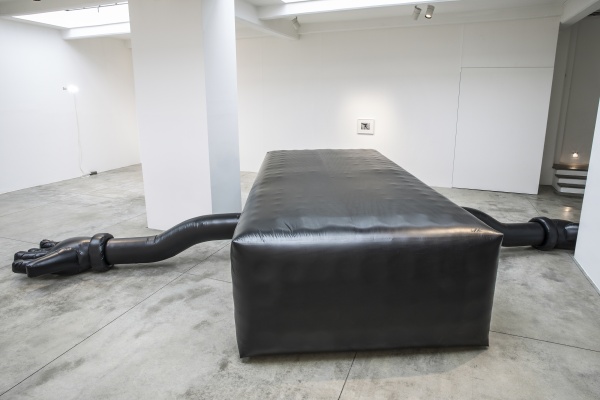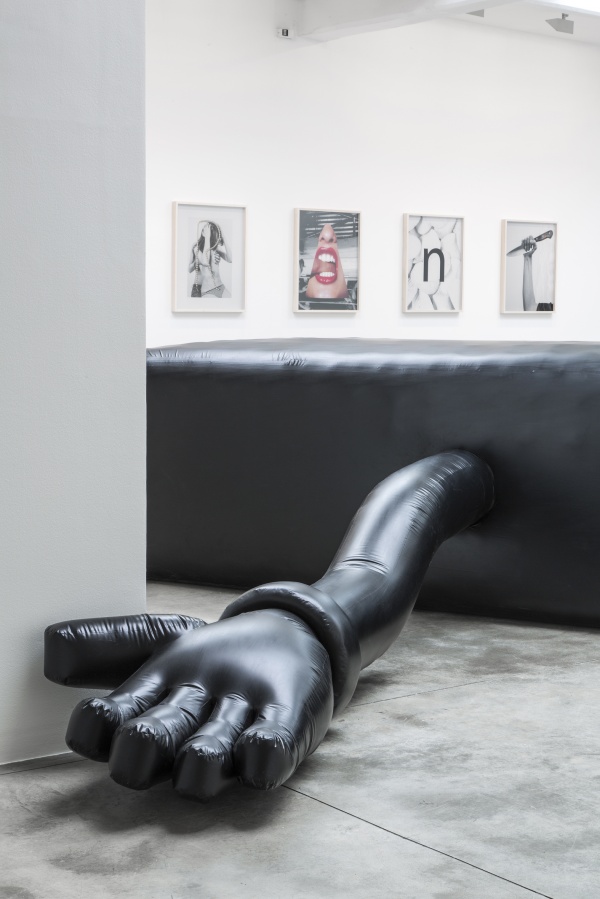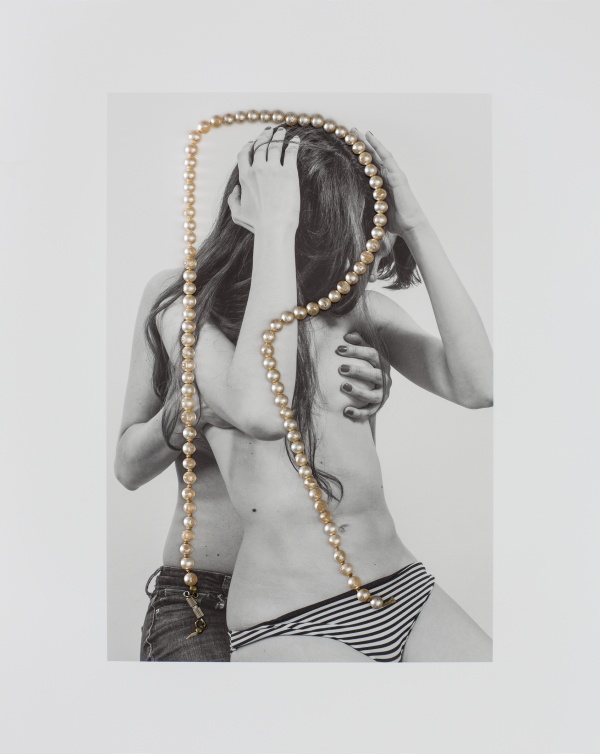 Loredana di Lillo, Lettera R, 2013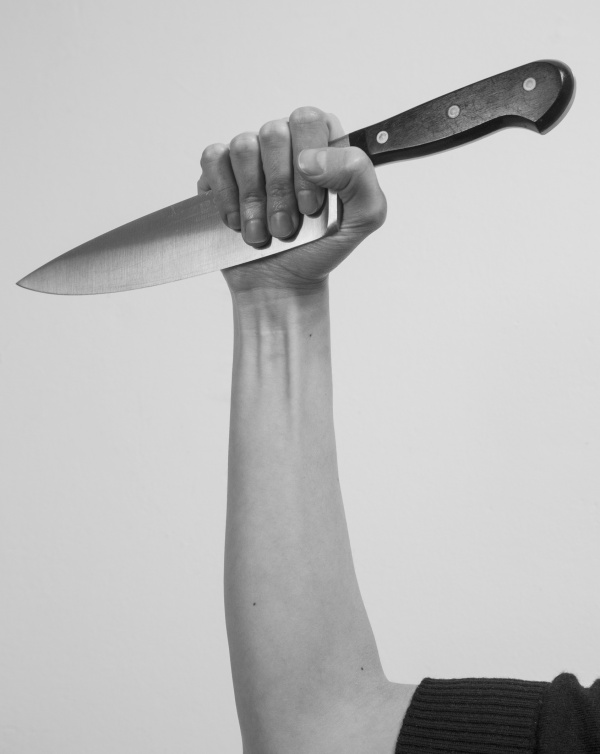 Loredana di Lillo, Lettera T coltello, 2013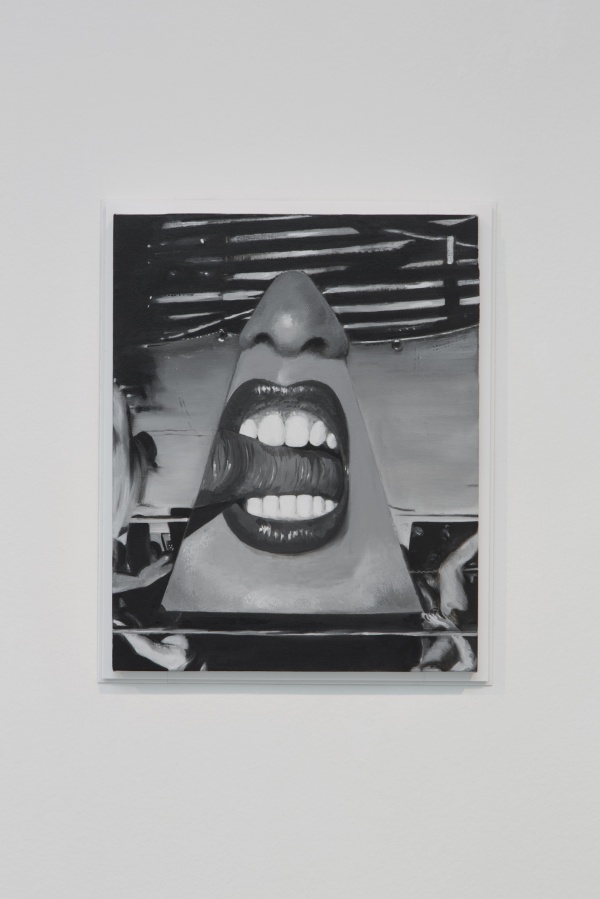 Loredana di Lillo, Untitled, 2013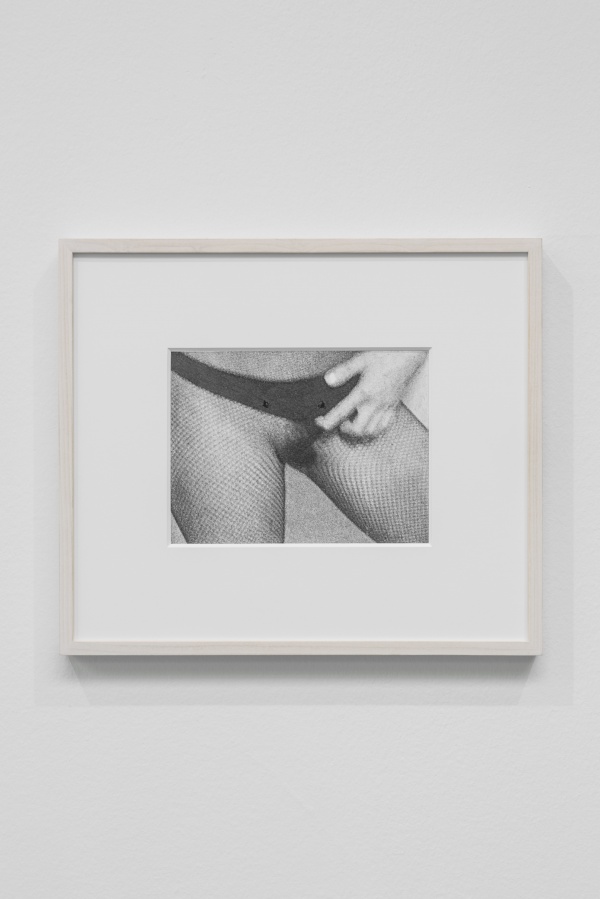 Loredana di Lillo, We have a dream, 2013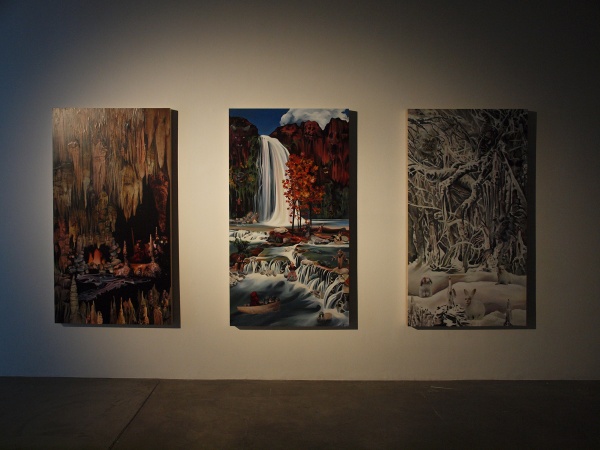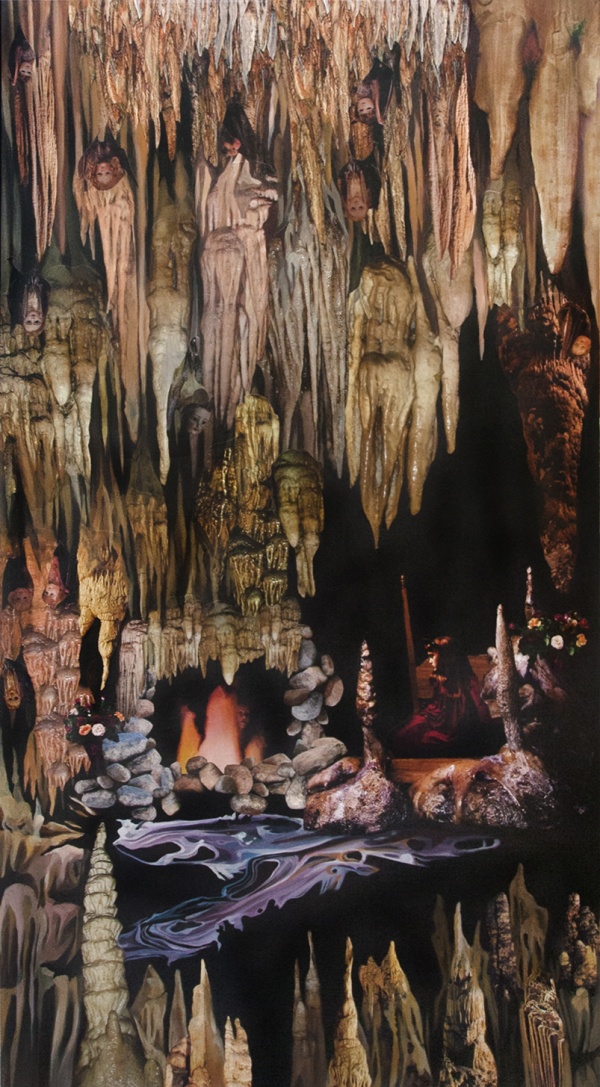 Marnie Weber, The Cavern of Untold Secrets, 2013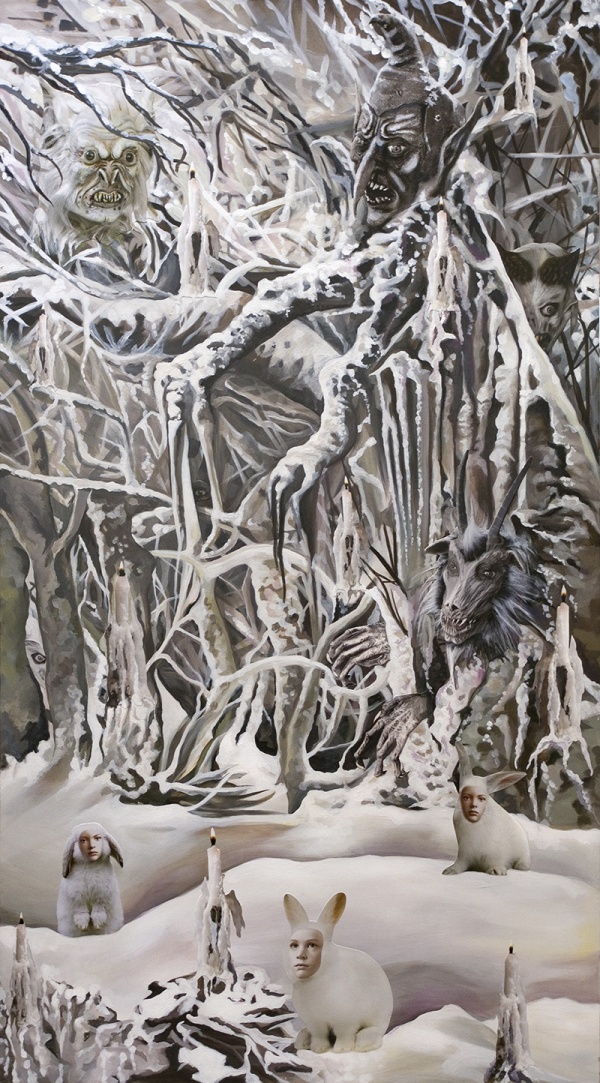 Marnie Weber, The Dark & Snowy Woods, 2013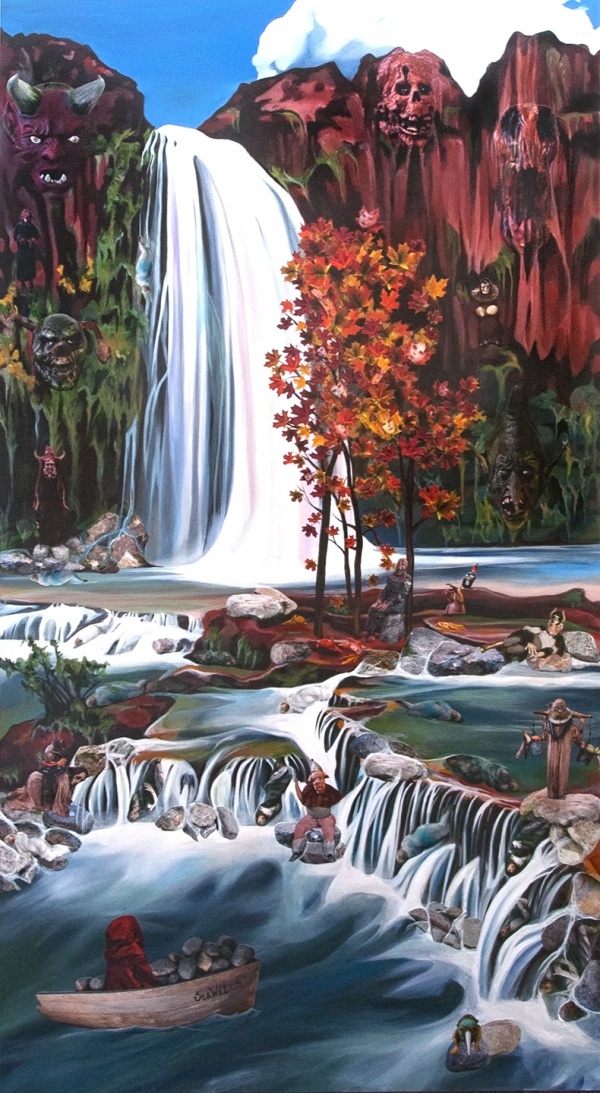 Marnie Weber, The Waterfall of Forevermore, 2013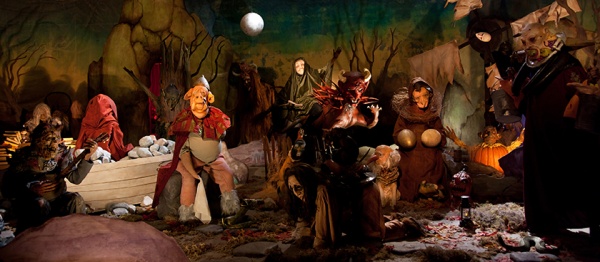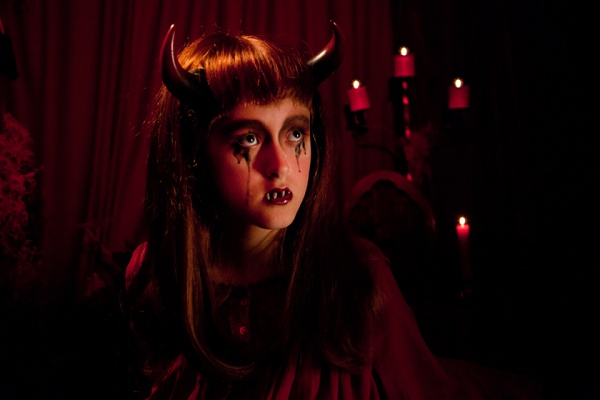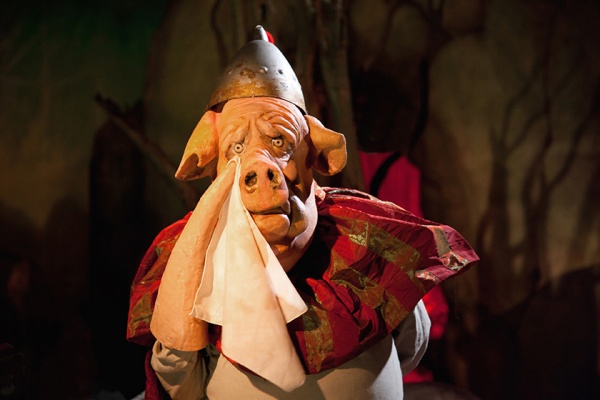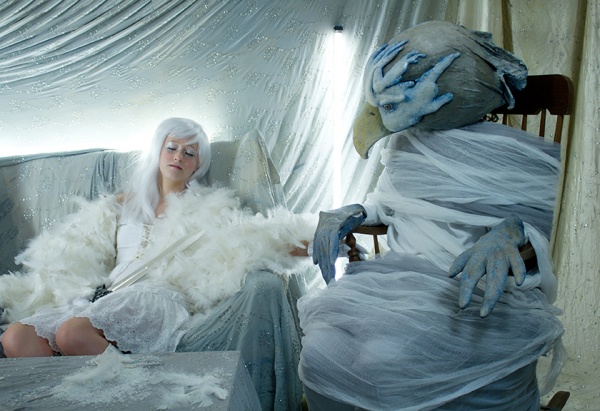 Above – Marnie Weber, The Night of Forevermore, 2012. All works are courtesy of Cardi Black Box, Milan