Agenda EXHIBITIONS
Dominique Gonzalez-Foerster "1887–2058" at K20 – Kunstsammlung Nordrhein-Westfalen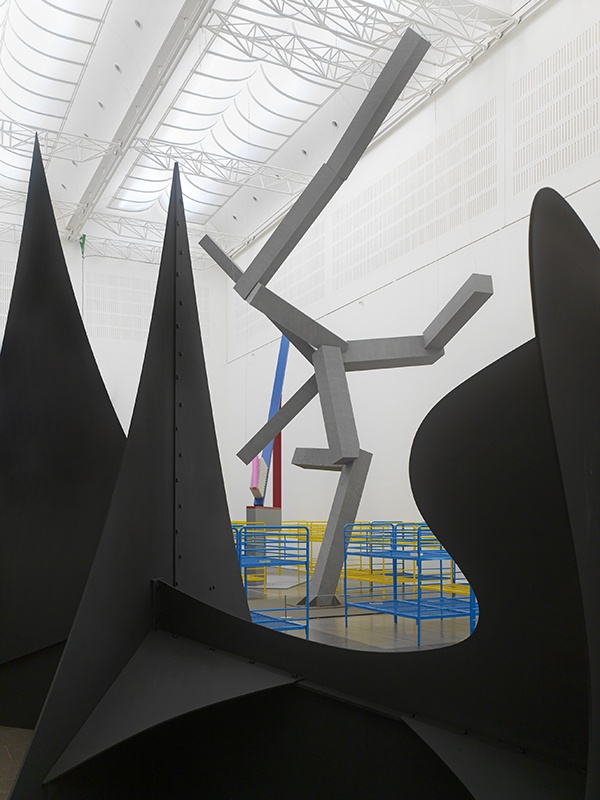 When it comes to "1887–2058", Dominique Gonzalez-Foerster's radically unconventional, nonlinear retrospective, the way from Paris to Düsseldorf also involves time travel.
In the beginning of February the exhibition left the Centre Pompidou (where it was inaugurated three months earlier) and began heading toward K20, Kunstsammlung Nordrhein-Westfalen, where it opens with few, yet meaningful, adjustments. As indicated by its title, "1887–2058" is in itself a time travel—a "retrospective-prospective," in the words of the artist. It is a circulation of different registers of reality between a variety of histories, places, narratives, biographies, personalities, genealogies, and worldviews.
In Paris the exhibition was arranged as a three-dimensional, circumferential layout of spaces, environments, and rooms, each evoking, and to certain degree actualizing, specific points in time between 1887 and 2058 in an unchronological order. Splendide Hotel, for example, operated as a launchpad to 1887, the year in which the real Splendide Hotel Royale in Lugano was built. An architectural environment comprised of wooden rocking chairs scattered upon an English carpet with a Haussmann-style print on top of it, Splendide Hotel was originally conceived in 2014 in Madrid's Palacio de Cristal, a cross-like glass structure that, like Lugano's Splendide Hotel Royale, was also built in 1887. During the presentation's timeframe, the environment also acted as a performance: each day a different object (e.g., a pair of shoes, a top hat, a gramophone) appeared in a separated area in space, only to disappear the day after, to reappear later, and so forth. Gonzalez-Foerster's Splendide Hotel superimposed the two buildings one on top of the other, turning each of them into a metonym of modernity in its early stages. Marking the entrance to Palacio de Cristal with a big sign saying "Splendide Hotel," the superimposition of the two buildings generated a new, rather unclassifiable situation, both historical and phenomenological, material and discursive, actual and virtual. The Parisian version of Splendide Hotel repeated all of this while making the situation even more complicated, since it anchored the "here and now" of its viewing experience also within the context of French history in the late nineteenth century. Needless to say that in Düsseldorf the environmental situation of Splendide Hotel will release additional references to history, and juxtapose them with the ones it already released.

The version of "1887–2058" at K20 will include a significant environment that was missing at the Centre Pompidou. TH.2058 was first presented in 2008 at Tate Modern. The work envisions the world in 2058 during an endless flood, in reaction to which it transformed the museum's Turbine Hall into a shelter for people and a storage place for artworks and other objects of culture. TH.2058 filled the Turbine Hall with metal bunk beds, books, and a giant single-channel projection of The Last Film, a video work composed of excerpts from cinematic dystopias such as Chris Marker's La Jetée (1962) and Andrei Tarkovsky's Solaris (1972). In addition, the space was occupied by replicas of iconic sculptures from the Tate collection, enlarged by 25 percent. For K20, Gonzalez-Foerster slightly modified the work. In order to manifest the passage of time from 2008 to today, she changed the title to TH.2066 and incorporated replicas of different sculptures, which this time were enlarged by 35 percent. Reconstructing the shelter of TH.2058 from Tate Modern to K20 via Centre Pompidou, from London to Düsseldorf via Paris, from England to Germany via France, turns its image of the future into a memory, an image of the past, of wartime.
"1887–2058" is an opportunity to examine Gonzalez-Foerster's perception of time, which recalls the concept of messianic time in Walter Benjamin's Theses on History (1940). In these theses Benjamin contrasts messianic time to homogenous empty time. While homogenous empty time is linear, progressive, and sequential, messianic time is ruptural, cyclical, and redemptive. Messianic time is an experience of immediacy that explodes homogenous empty time, and connects the present time with particular moments and instances of the past.
"1887–2058" is an opportunity also to examine the uniqueness of Gonzalez-Foerster's work in comparison to the work of other relational artists she is identified with. Although she avoids object making in the traditional sense of the word, her work is not concerned with the politics of authorship, since it always reminds us of the artistic self. Although her work undermines canonical notions of artistic production, it never loses itself within realms of nonart. Although her objectless environments are social structures, they always rely on imagination and creativity.
Ory Dessau
.
at K20 – Kunstsammlung Nordrhein-Westfalen
until 7 August 2016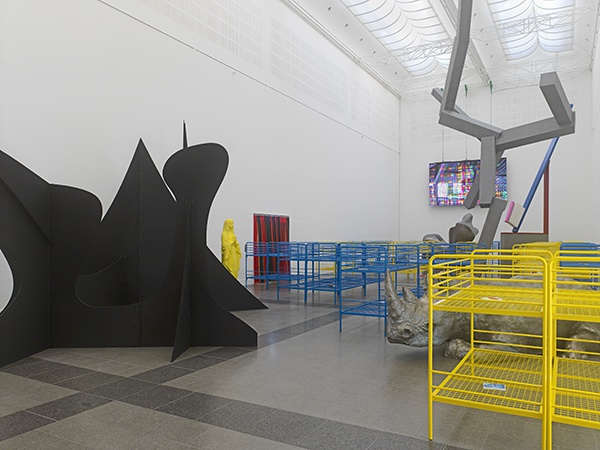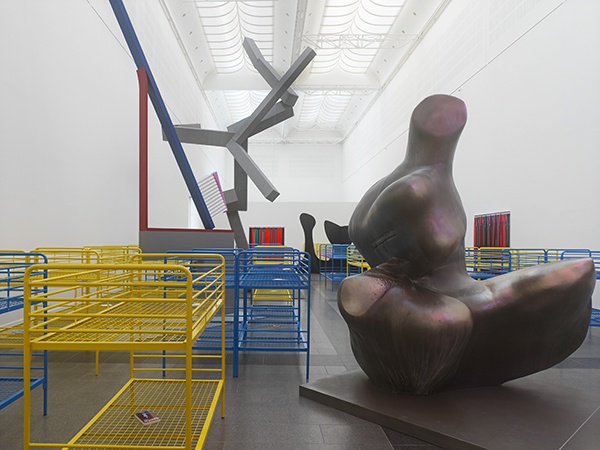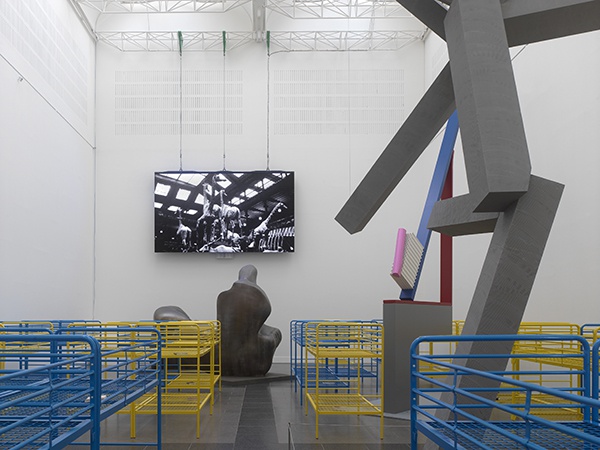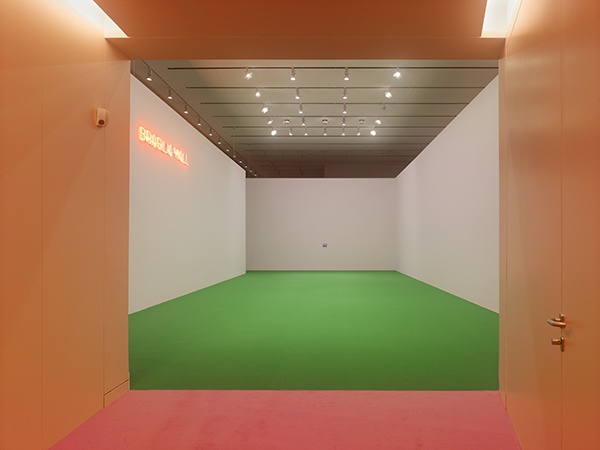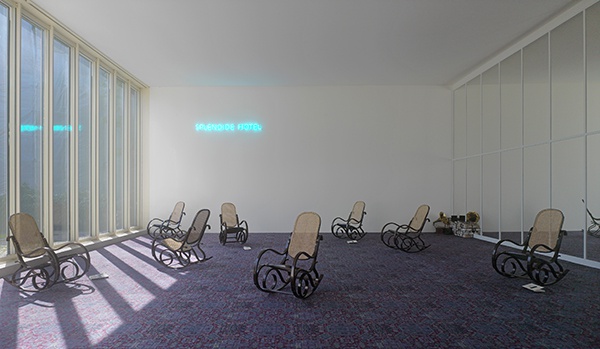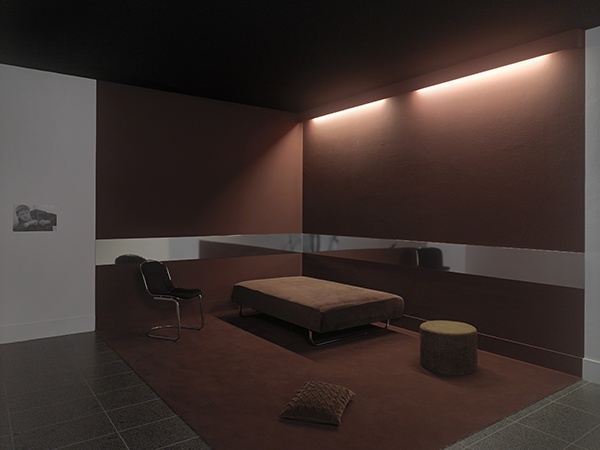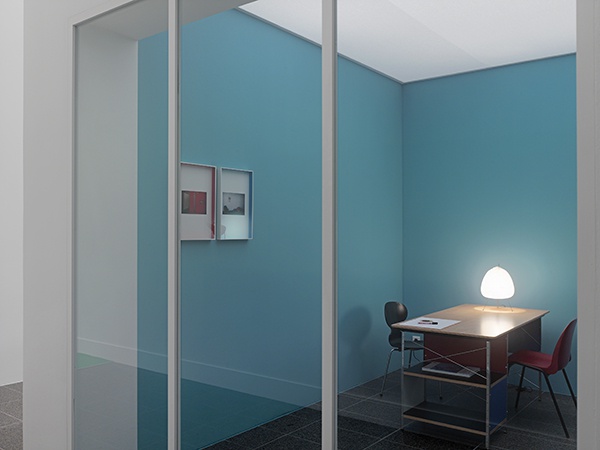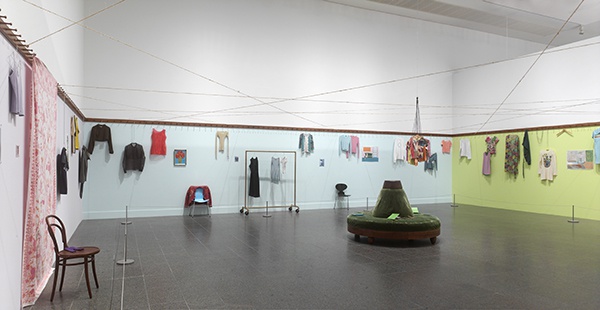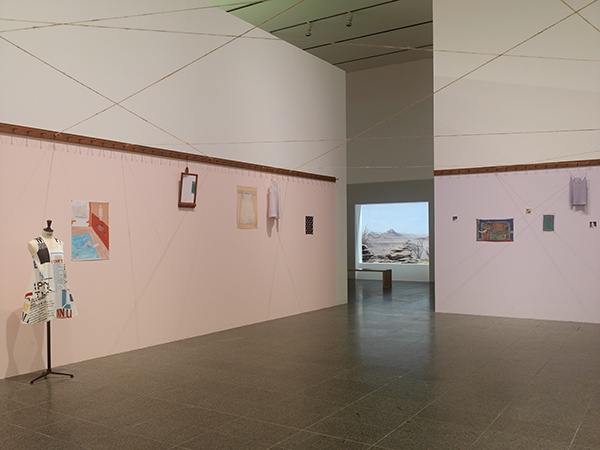 Dominique Gonzalez-Foerster "1887–2058" installation views at K20 – Kunstsammlung Nordrhein-Westfalen, 2016
Courtesy: K20 – Kunstsammlung Nordrhein-Westfalen. © Kunstsammlung NRW. Photo: Achim Kukulies