EXHIBITIONS
Dorothy Iannone "Sunny Days and Sweetness" at Peres Projects, Berlin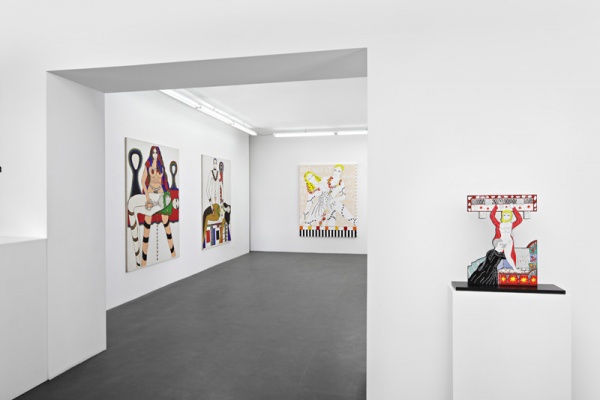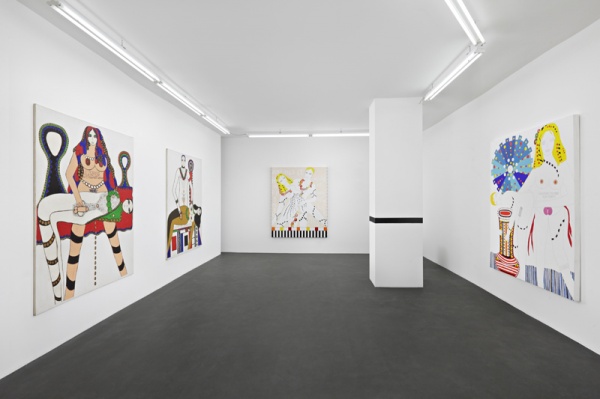 "I wanted to show my sweetness. It comes out seductive, maybe. That's true – this sweet woman is also a sexual being – but sweetness is seductive. I find sweetness irresistible. There's no harm in sweetness. It is, in itself, loving and unafraid of it's vulnerability".
– Dorothy Iannone, 2008
Dorothy Iannone (b. Boston, 1933, lives/works Berlin) started her practice in the 1960s making vivid and energetic paintings, drawings, prints, videos, and objects portraying female and male figures in situations of physical union and ecstasy. In Iannone's world there are no rules, limits or sense of time. With her continuous fight for freedom and her challenges to contemporary culture, Iannone offers us a vision of feminine sexuality which is not repressed or exploited, but radiantly alive. She opens the boundaries between her art and her private life to document the feminine sexual experience and the complete union with a lover, which for her is liberating, enchanting, voluptuous, passionate, and spiritually transcendent. The subjects of her works are characterized by female and male figures with prominent genitals and bodies that abandon themselves in sensual sweet erotic practices with a timeless hedonistic intensity. With works including paintings, drawings and video spanning from the 1970s to the present, "Sunny Days and Sweetness" is an exhibition which exalts the formal richness and the conceptual refinement of Dorothy Iannone's work.
–
at Peres Projects, Berlin Mitte
through April 21, 2012
–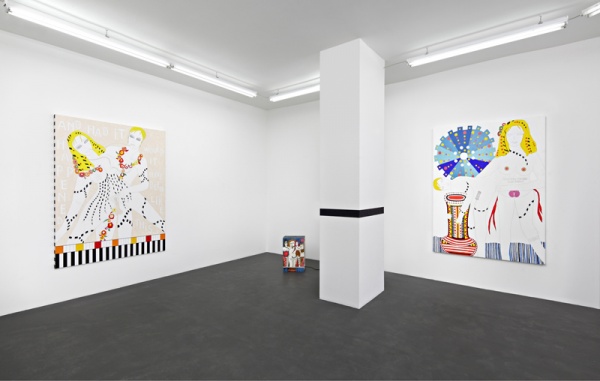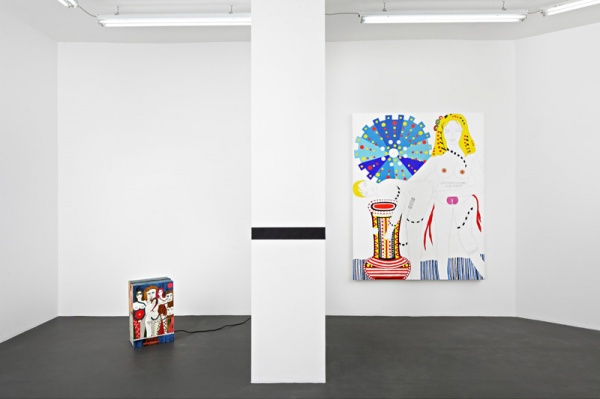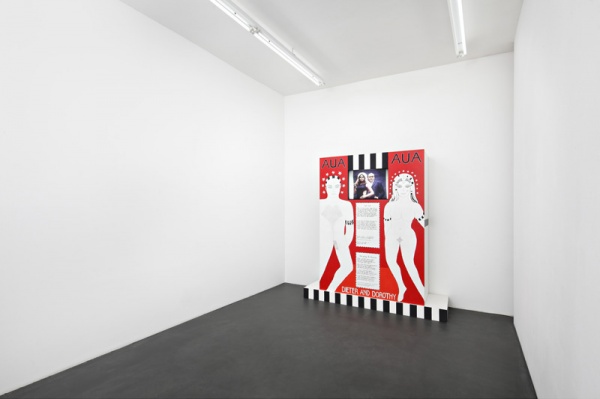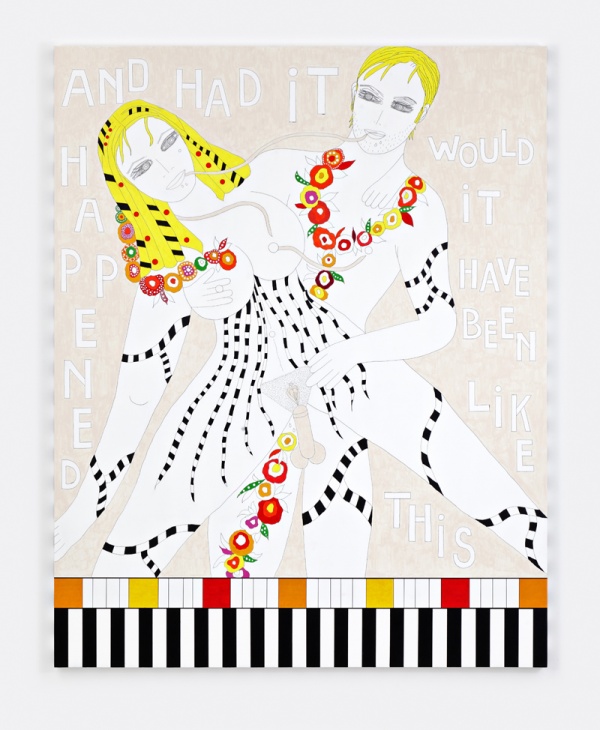 Dorothy Iannone, Luscious, 2012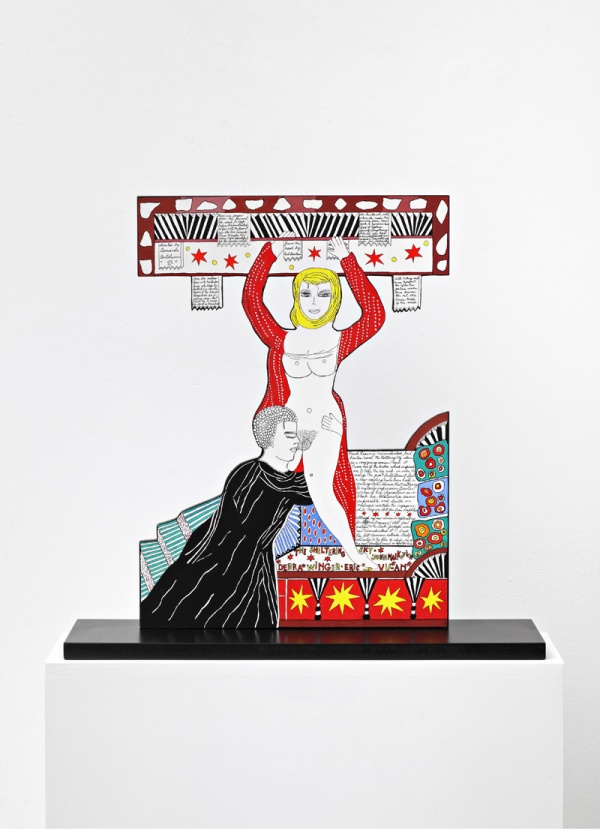 Dorothy Iannone, The Sheltering Sky, 2010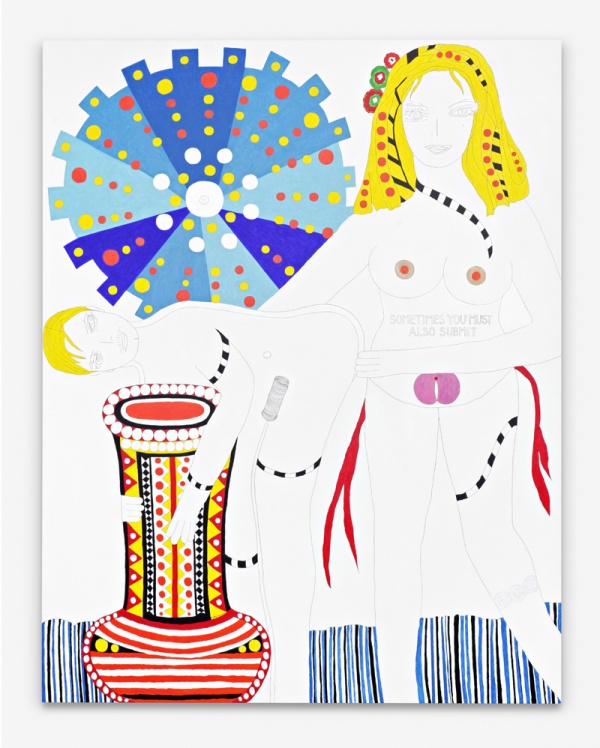 Dorothy Iannone, Metaphor, 2009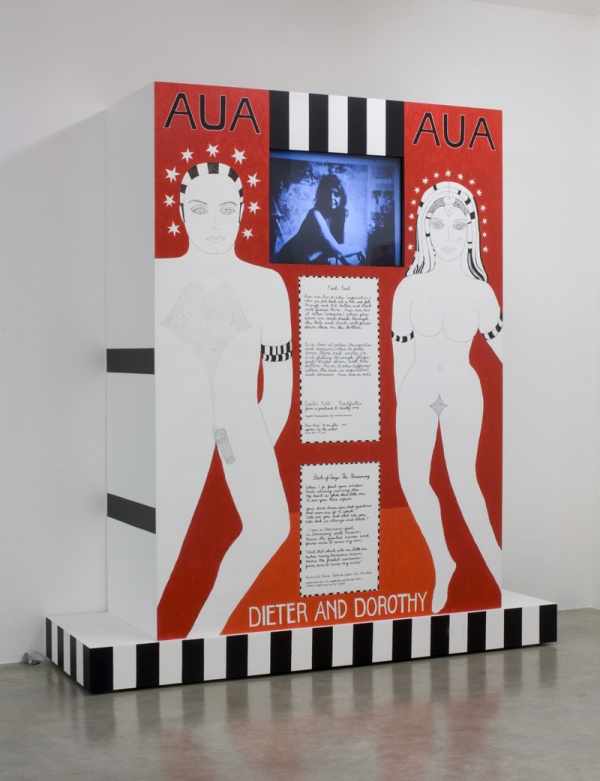 Dorothy Iannone, Aua Aua, 1972/2005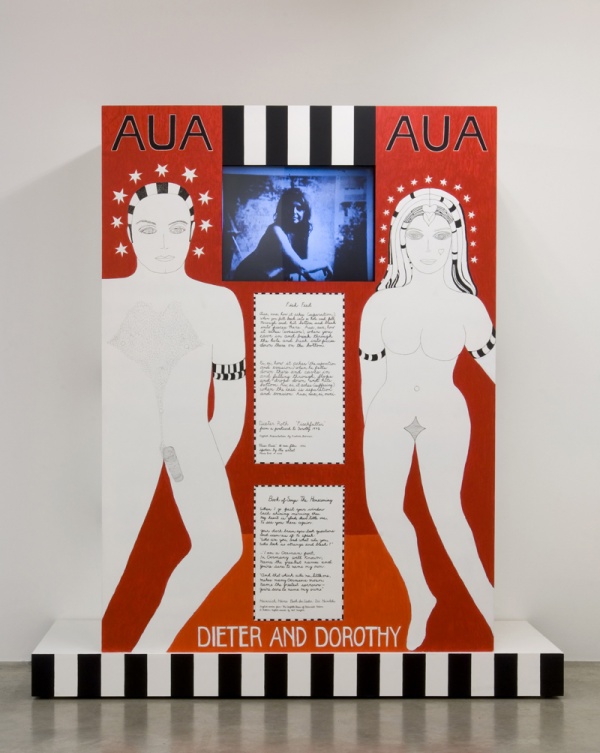 Dorothy Iannone, Aua Aua, 1972/2005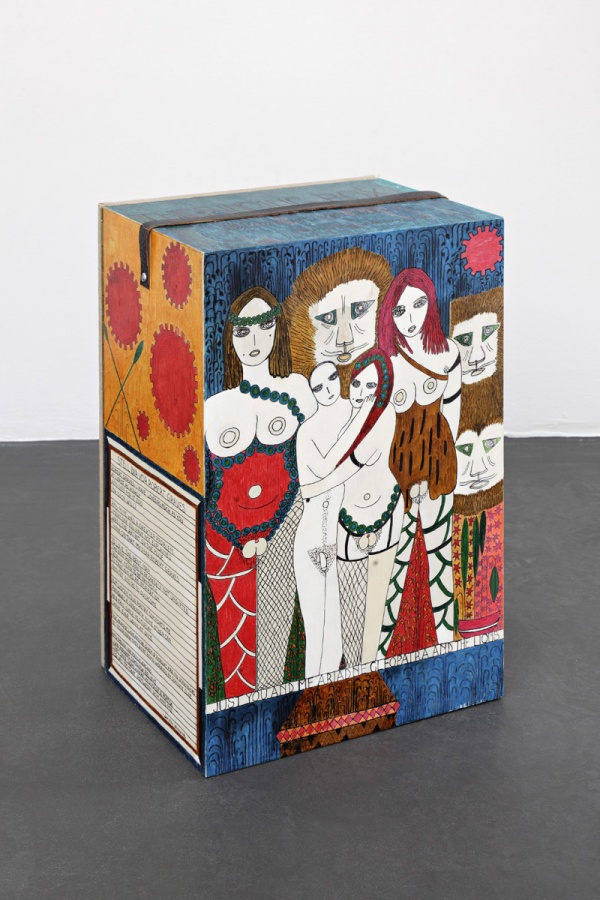 Dorothy Iannone, Dinner Music, 1972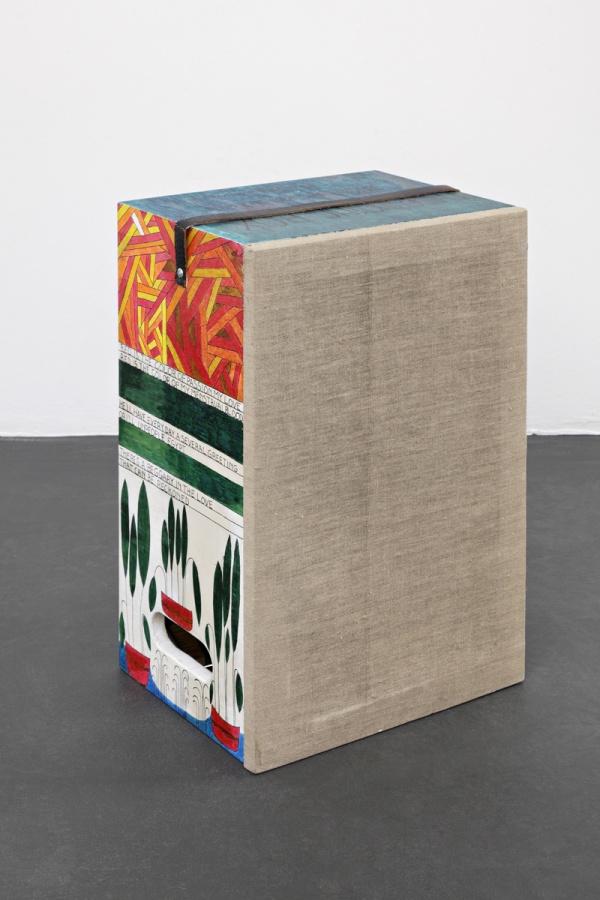 Dorothy Iannone, Dinner Music, 1972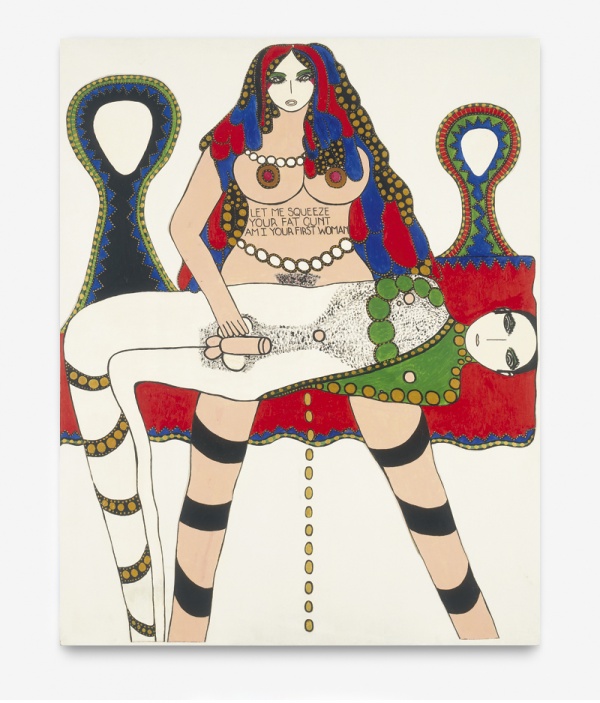 Dorothy  Iannone, Let Me Squeeze Your Fat Cunt, 1970-71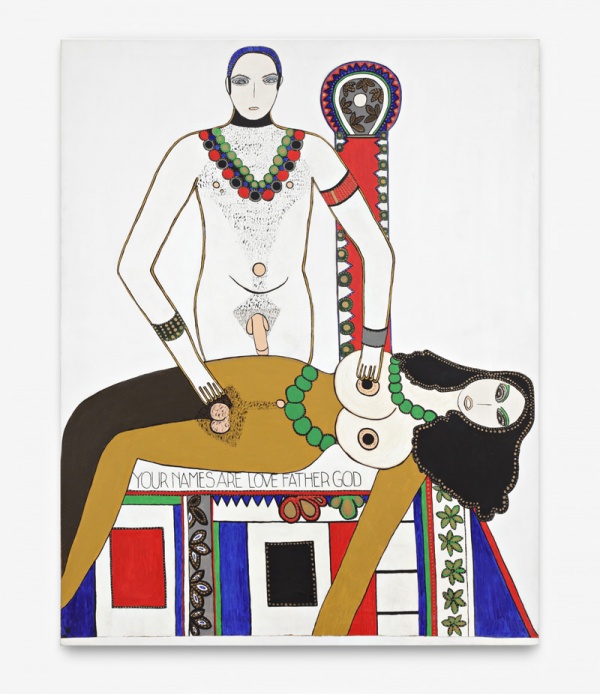 Dorothy  Iannone, Your Names Are Love Father God, 1970-71
Images courtesy of Peres Projects, Berlin