EXHIBITIONS
"Double Lives" at mumok, Vienna
Close
1
2
3
4
5
6
7
8
9
10
11
12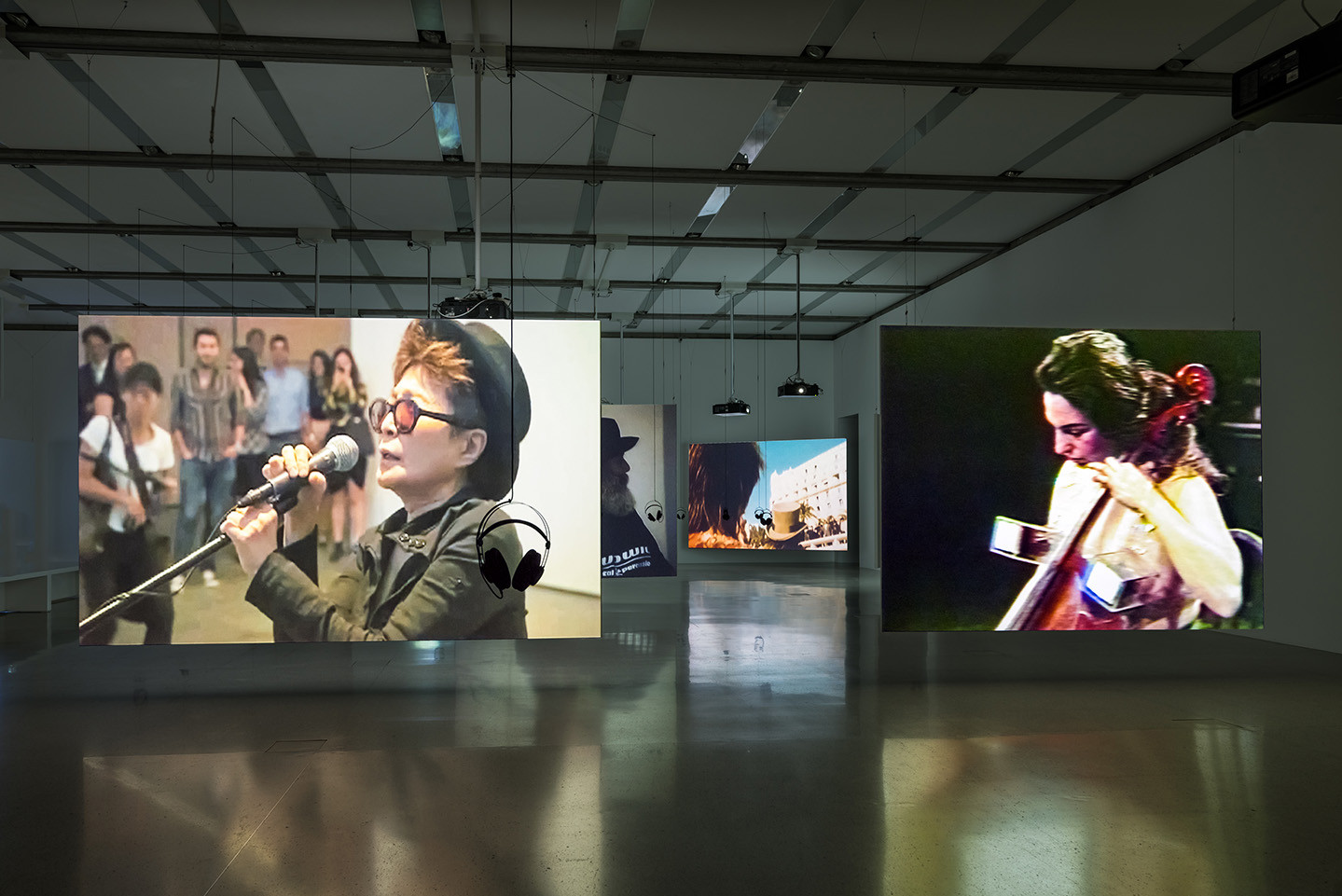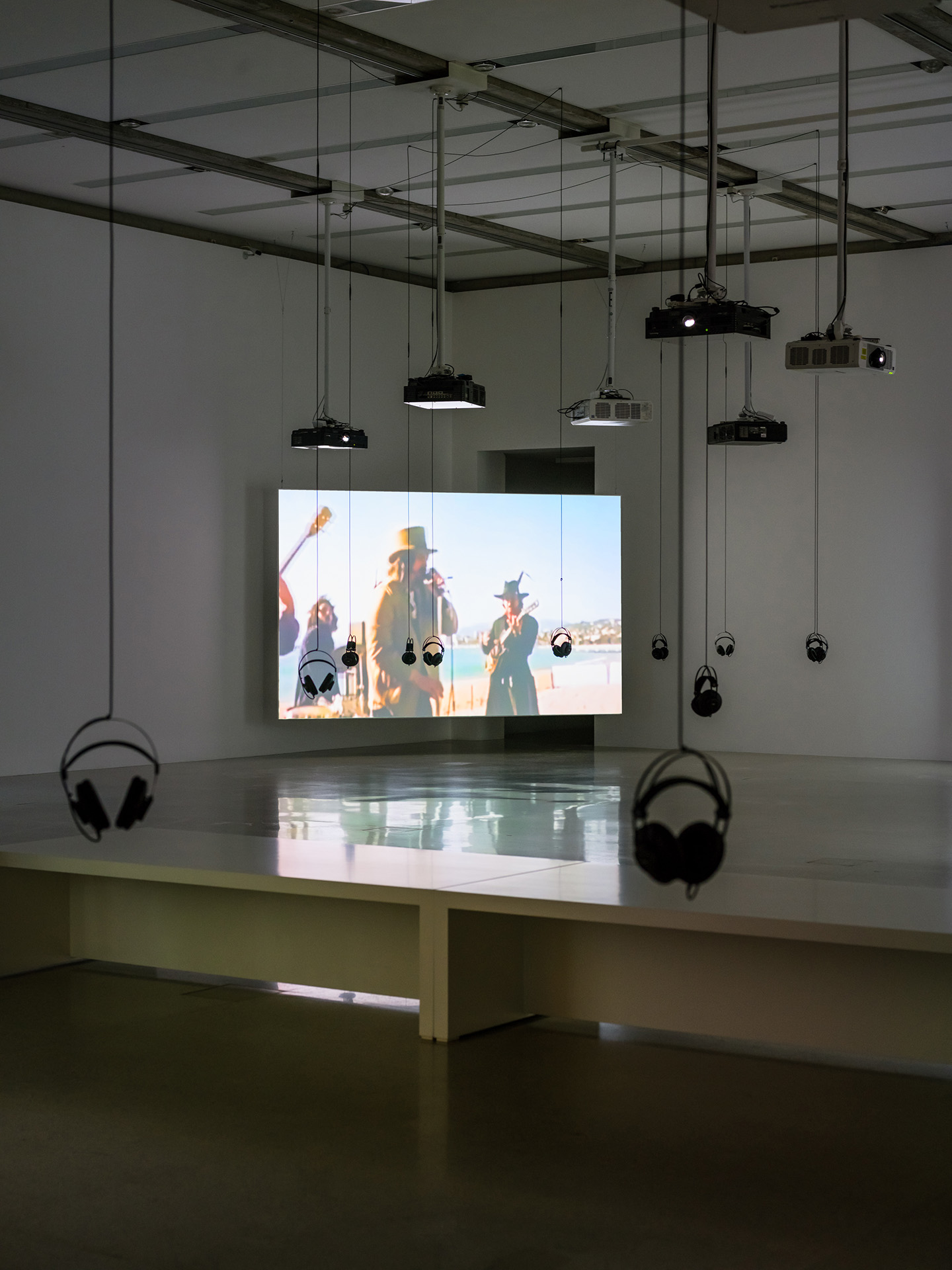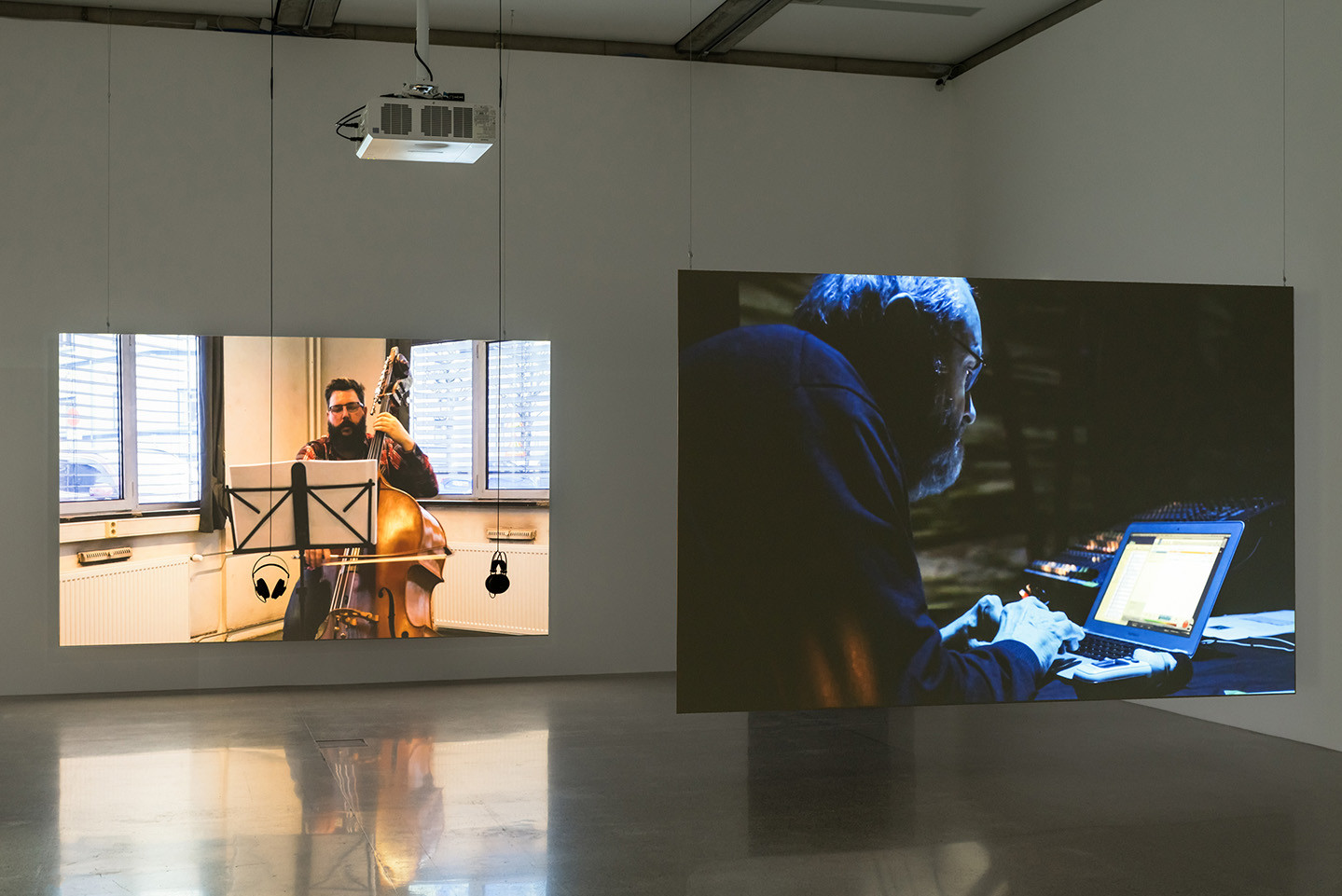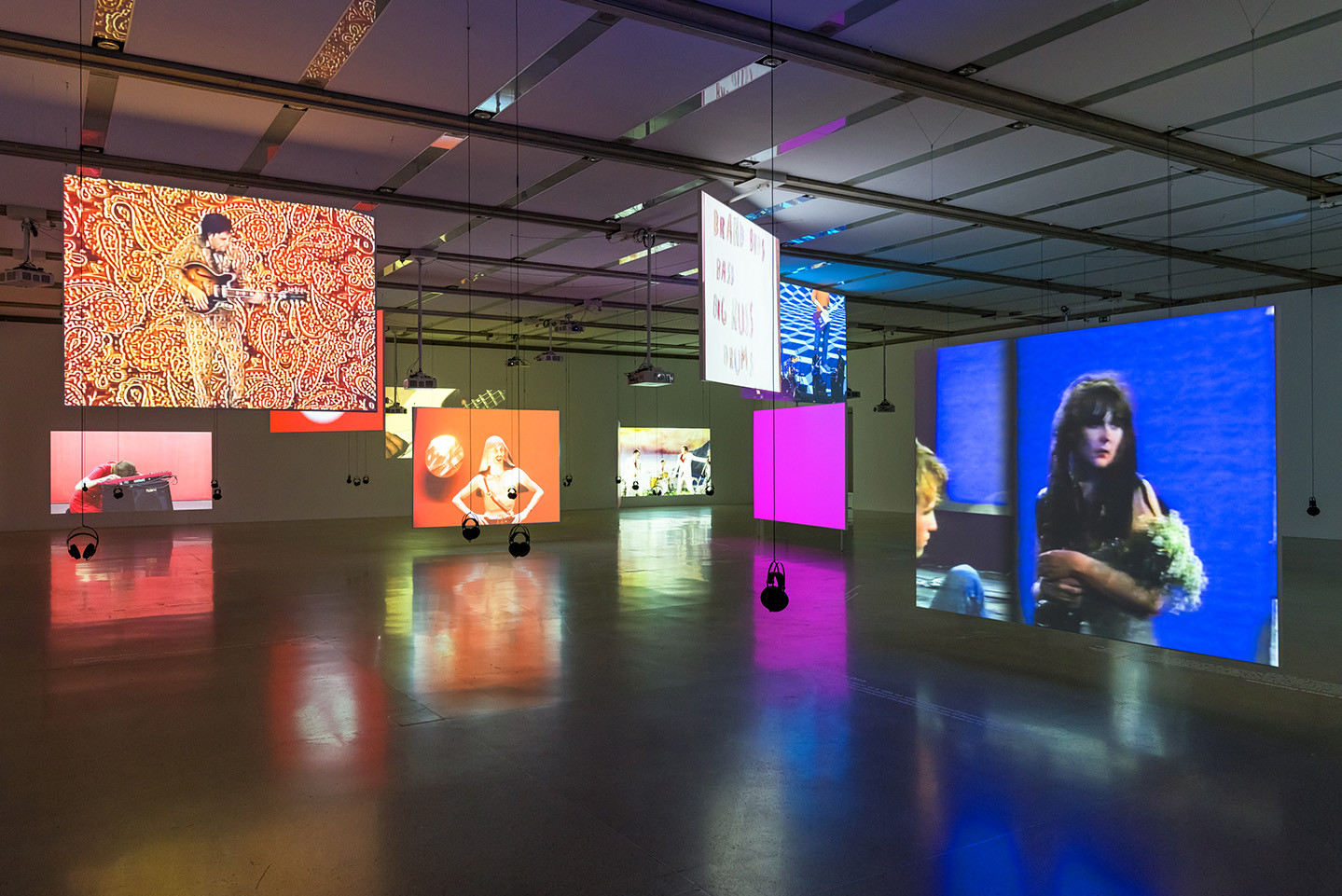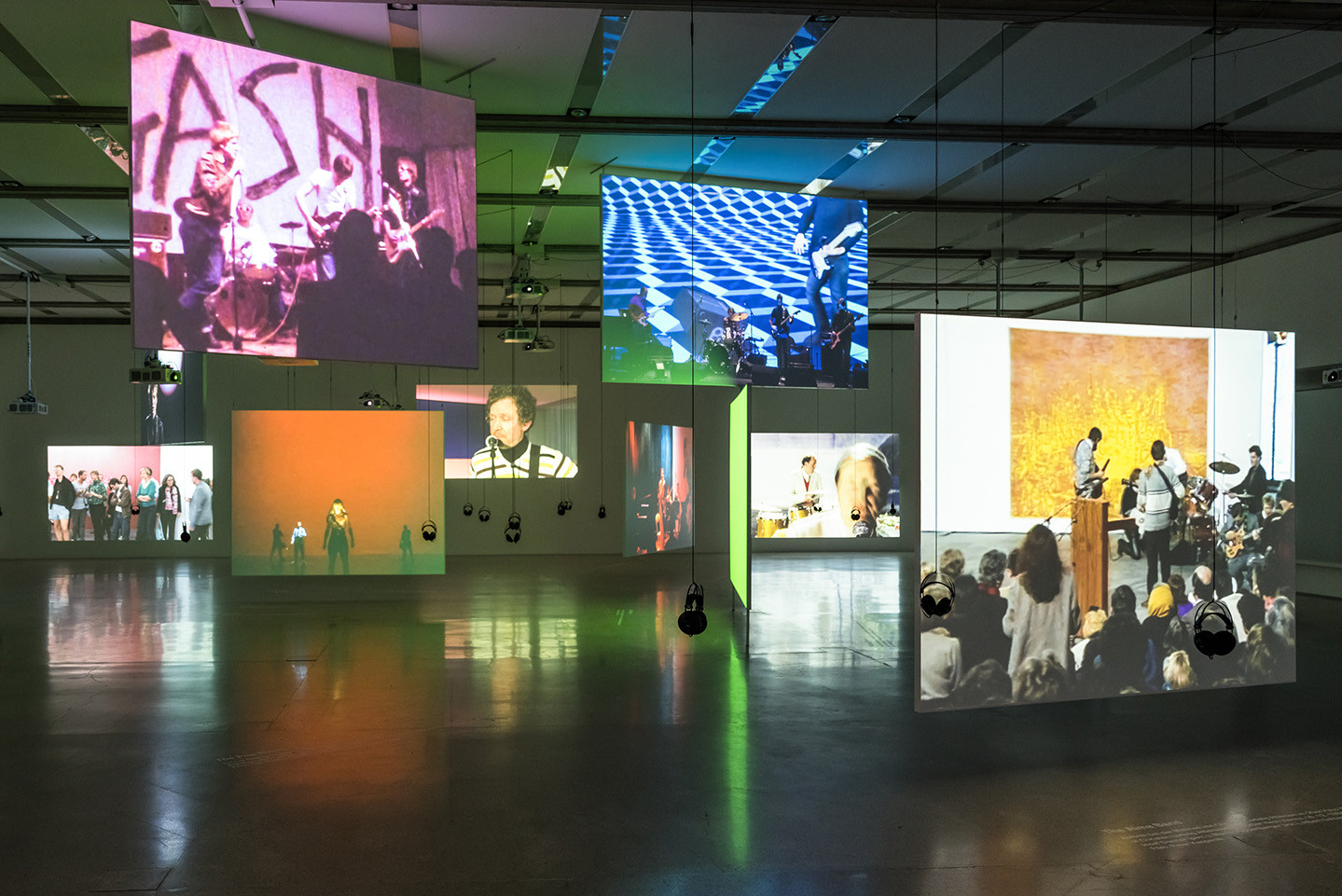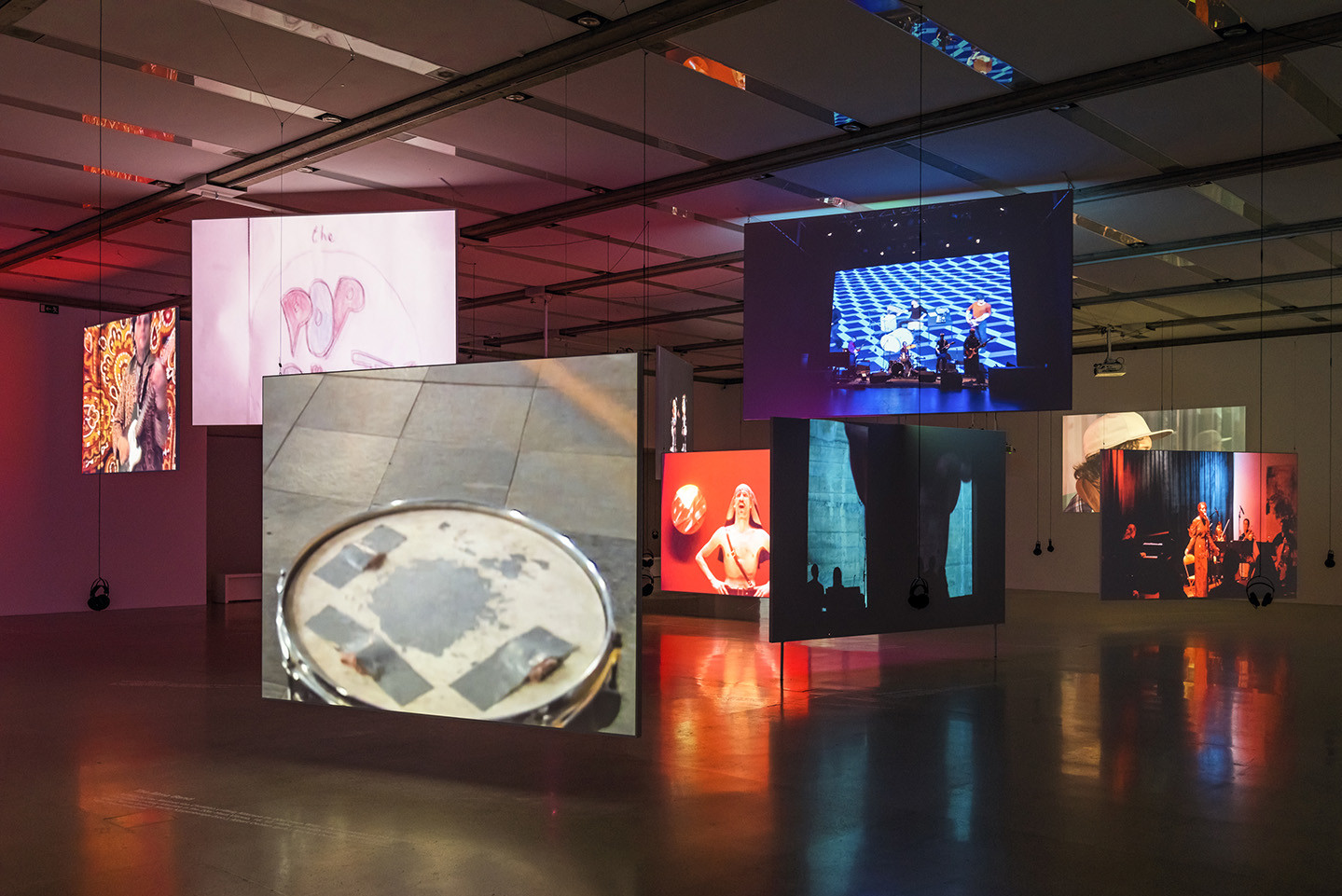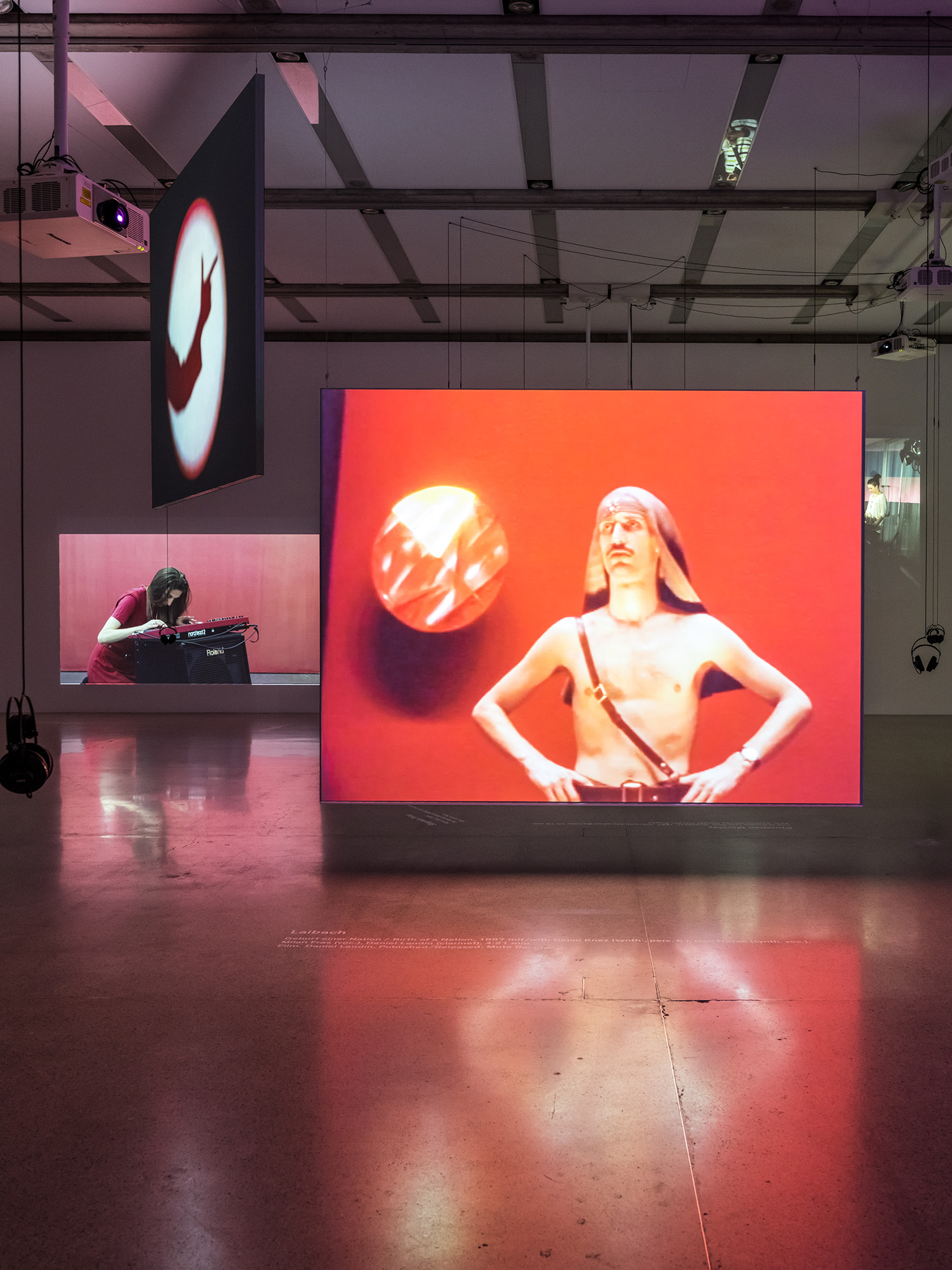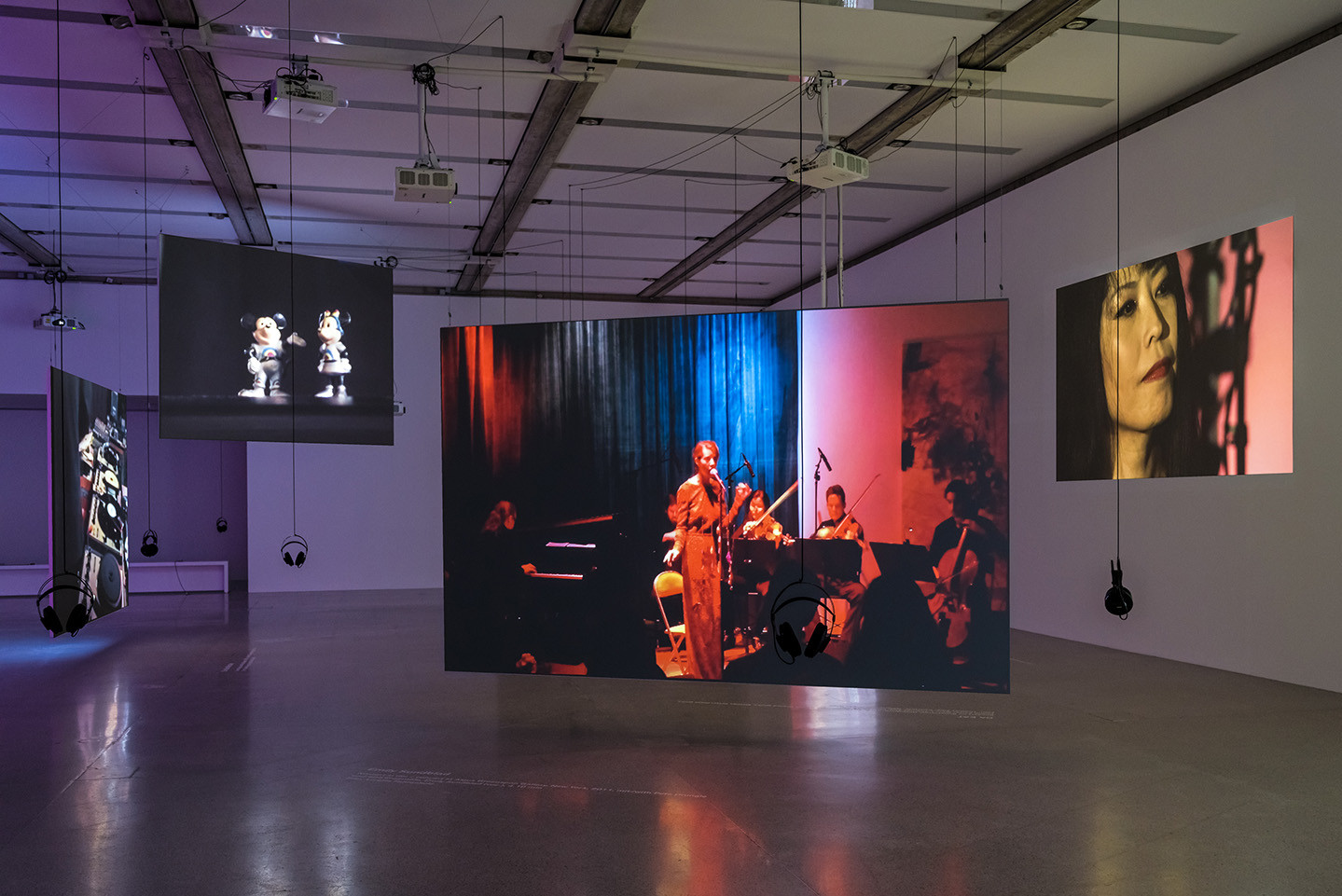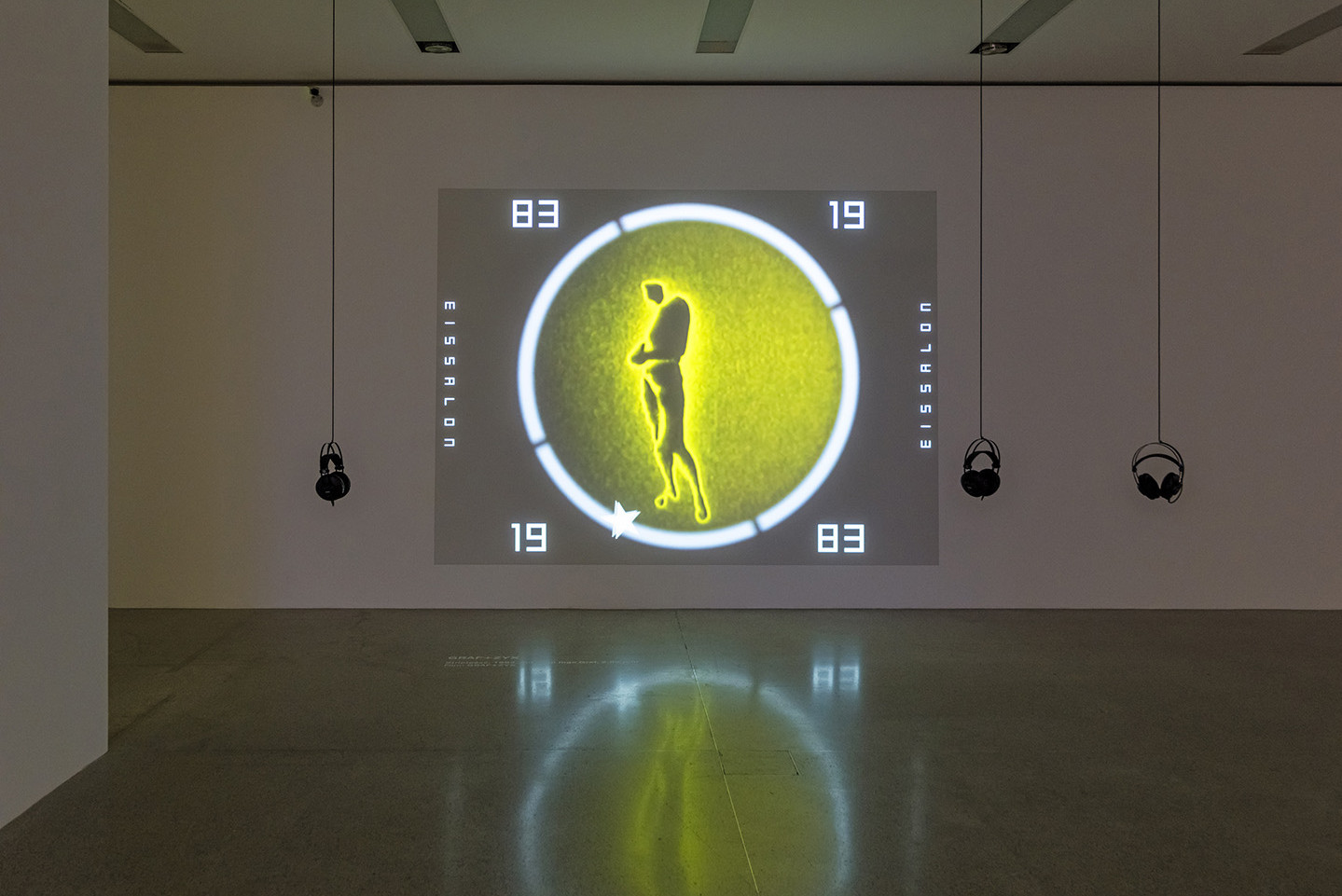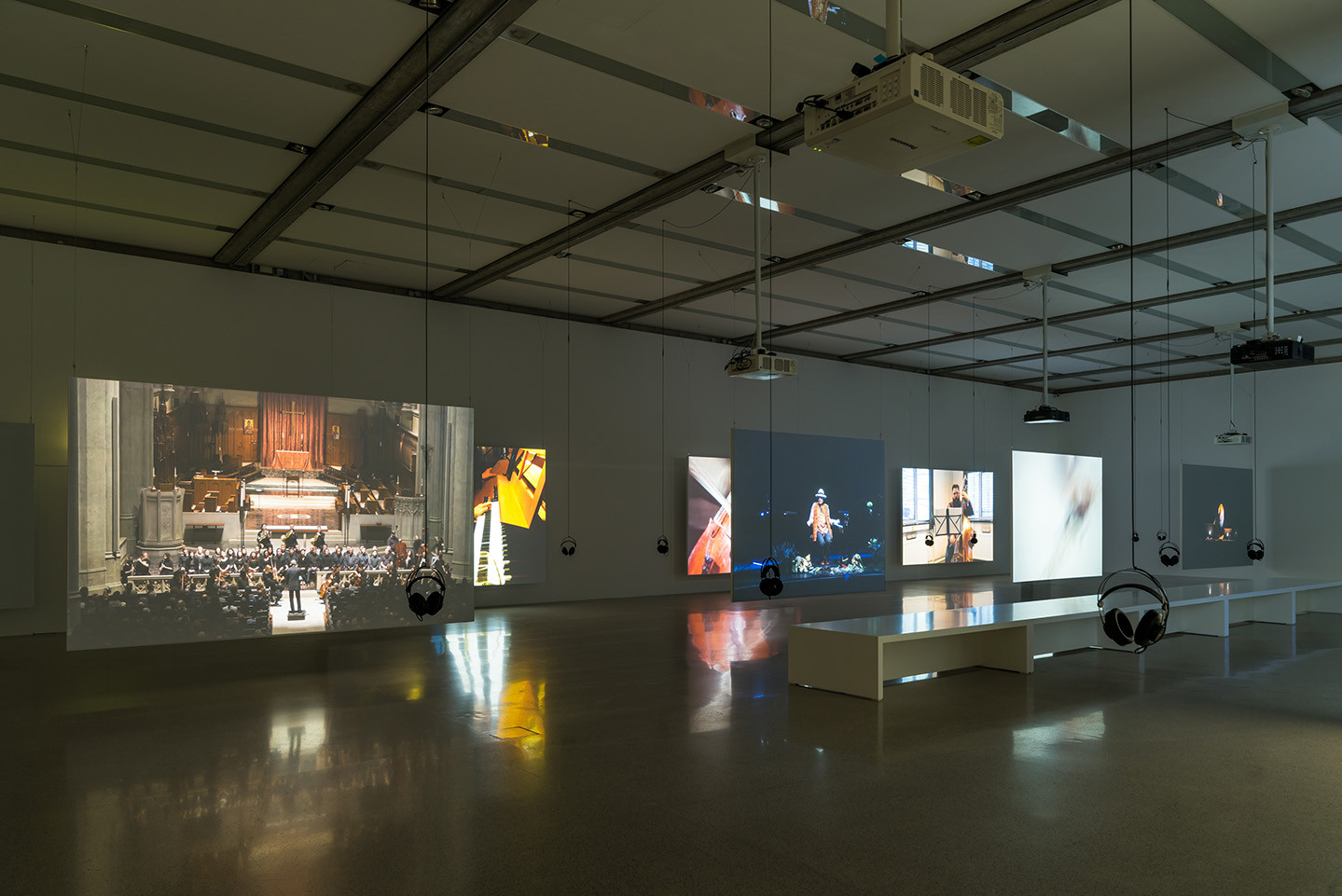 It is quite remarkable how many fine artists also made music. This was much more than just an interest in another medium. Public musical performances and the production of recorded music involve different ways of working and different environments, and also the confrontation with a different audience (not to mention different forms of income).
This is why art critic Jörg Heiser refers to a "contextual shift" between the fine arts and music when he writes about this phenomenon beginning in the 1960s. Alluding to the fact that some artists did not make their work in other fields transparent and open, his book is called Double Lives. It is certainly true that there are many different ways in which individuals can either combine these two fields in their lives and work—or keep them separate. In some cases, work in both fields was only known to insiders. Other artists, by contrast, made a deliberate use of the frame of the fine arts for their musical performances. There is a broad spectrum with many intermediate forms.
From June 22, 2018, a mumok exhibition taking its title Double Lives from Heiser will focus on fine artists who wrote or produced music, who performed it in public, or who were members of artists' bands. This raises the question as to the difference between pure musicians and artists and those working in both fields. The exhibition will also address the role of music by fine artists within the history of twentieth and twenty-first-century music.
Music as a Work of Art

The exhibition Double Lives will present "only" music, in the form of listening stations, which will be linked with visual material wherever possible—videos and photographs of concert and studio performances. The exhibition will thus respect the significance of the artists' choices of performance situations. Information about the fine art work of the artists will also be presented.
A Double Life in the Twentieth Century
As early as 1913, the year of his first ready-made, Marcel Duchamp used principles of chance as a compositional method in his Momentum Musicale, while in the same year futurist Luigi Russolo designed his first noise instruments (Intonarumori). Already in classical modernism, fine artists were developing questions and methods that were to define not only the fine arts but also the musical avantgarde.
After World War II, the phenomenon of fine artists making music became more and more significant. Key impulses came from John Cage, a pioneering composer and musician in so many ways, who was always in close contact with fine artists and also himself created a number of visual artworks. In the second half of the 1950s, he taught at the New School for Social Research in New York, where key members of the later Fluxus movement were among his audience—George Brecht, Al Hansen, Dick Higgins, Jackson Mac Low, Toshi Ichiyanagi, Yoko Ono, and Allan Kaprow, as well as George Maciunas and La Monte Young. In addition to Fluxus artists, in the 1960s and 1970s, more and more fine artists also came forward as musicians. Their approaches, questions, and methods often resembled those of the fine arts, as in the case of the Americans La Monte Young, Charlemagne Palestine, and Tony Conrad, whose positions were close to minimal art (and color field painting).
The same is true of the musical work of European artists like Hermann Nitsch, Hanne Darboven, and A. R. Penck and Markus Lüpertz, which remained closer to the Western musical traditions than the music of their American colleagues.
Fine artists also turned to pop music in the 1960s. Andy Warhol's short but intense support of the band Velvet Underground was an important intervention. Yoko Ono, by contrast, who began as a member of the Fluxus movement, began to develop her own independent pop music in 1968, in parallel to her work as a fine artist.
Important representatives of the double life between the fine arts and music are also to be found among the protagonists in the shift from rock and pop to punk and new wave music. Key figures like Captain Beefheart (as a painter Don Van Vliet) and Alan Vega must be mentioned here.
With the success of these new musical movements, and simultaneous with a booming return to painting after the years of conceptual and performance art, the late 1970s and the following years saw a high point in the phenomenon of bands consisting partly or entirely of fine artists. It was not least the art schools that became key focuses for the development of a more or less professional (or often also deliberately amateurish) collective form of musical performance.
For America, Mike Kelley and his collaborators must be mentioned, including Jim Shaw, Tony Oursler, Mayo Thompson, and Cameron Jamie; in Europe, various representatives of "new painting," such as the circle around Martin Kippenberger, and Albert and Markus Oehlen. The deliberately provocative and subversive names that important bands selected at this time included Destroy All Monsters, The Red Crayola, Titankatzen (Titanic Cats), and Die tödliche Doris (Deadly Doris). This field was initially dominated by men, but from the mid-1980s more and more women shook the scene up, among them Jutta Koether (who later repeatedly performed with Kim Gordon) and Pipilotti Rist as a member of the women's group Les Reines Prochaines.
From the 1990s, the music of fine artists entered into a period of stylistic pluralism, corresponding to developments in the visual arts. Within the broad spectrum of musical approaches, electronic music and working as a DJ became more significant. Examples include Kai Althoff, Angela Bulloch, Martin Creed, Christian Marclay and Carsten Nicolai.
at mumok, Vienna
until 11 November 2018