EXHIBITIONS
Douglas Coupland "Bit Rot" at Museum Villa Stuck, Munich
Close
1
2
3
4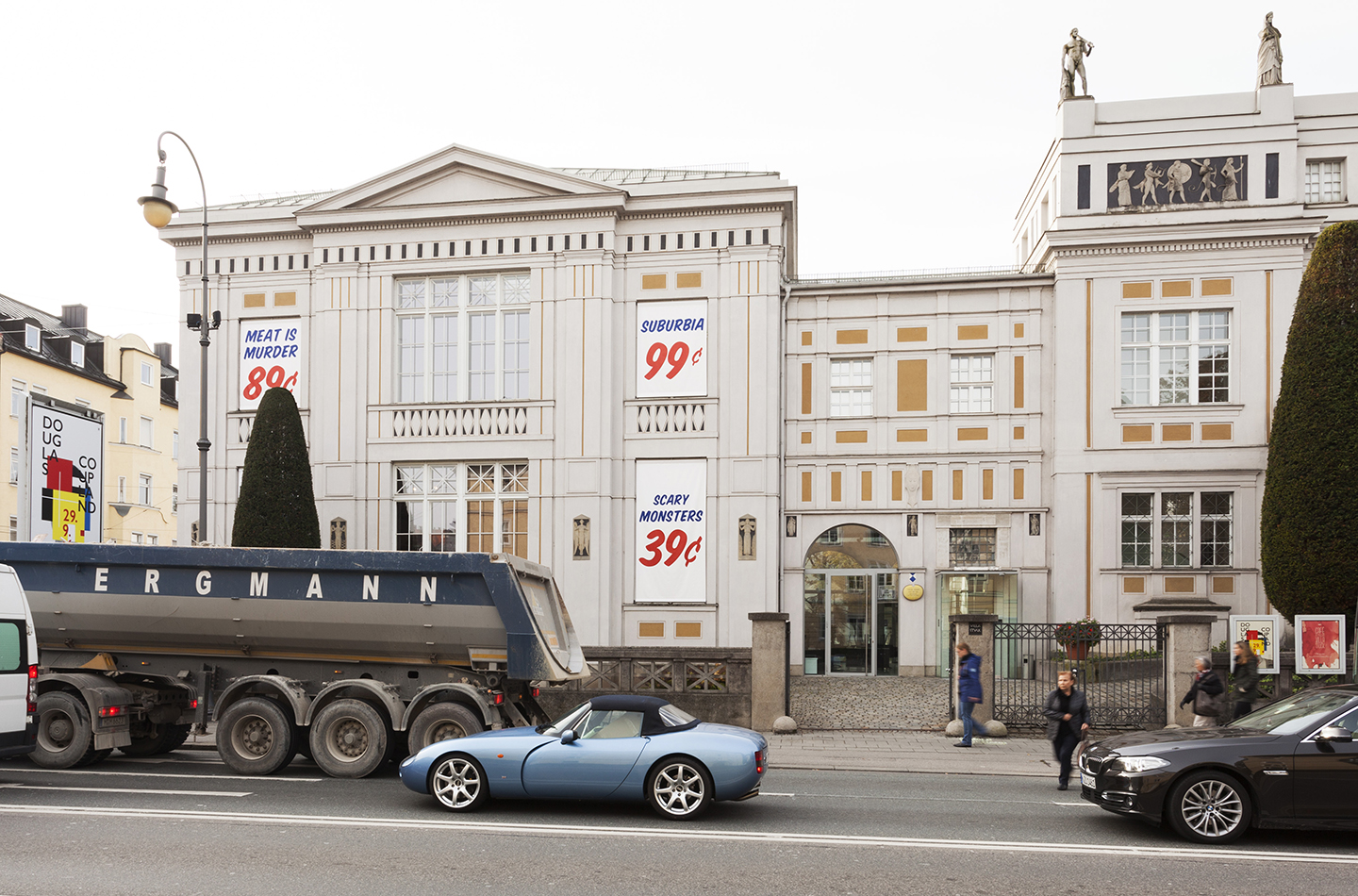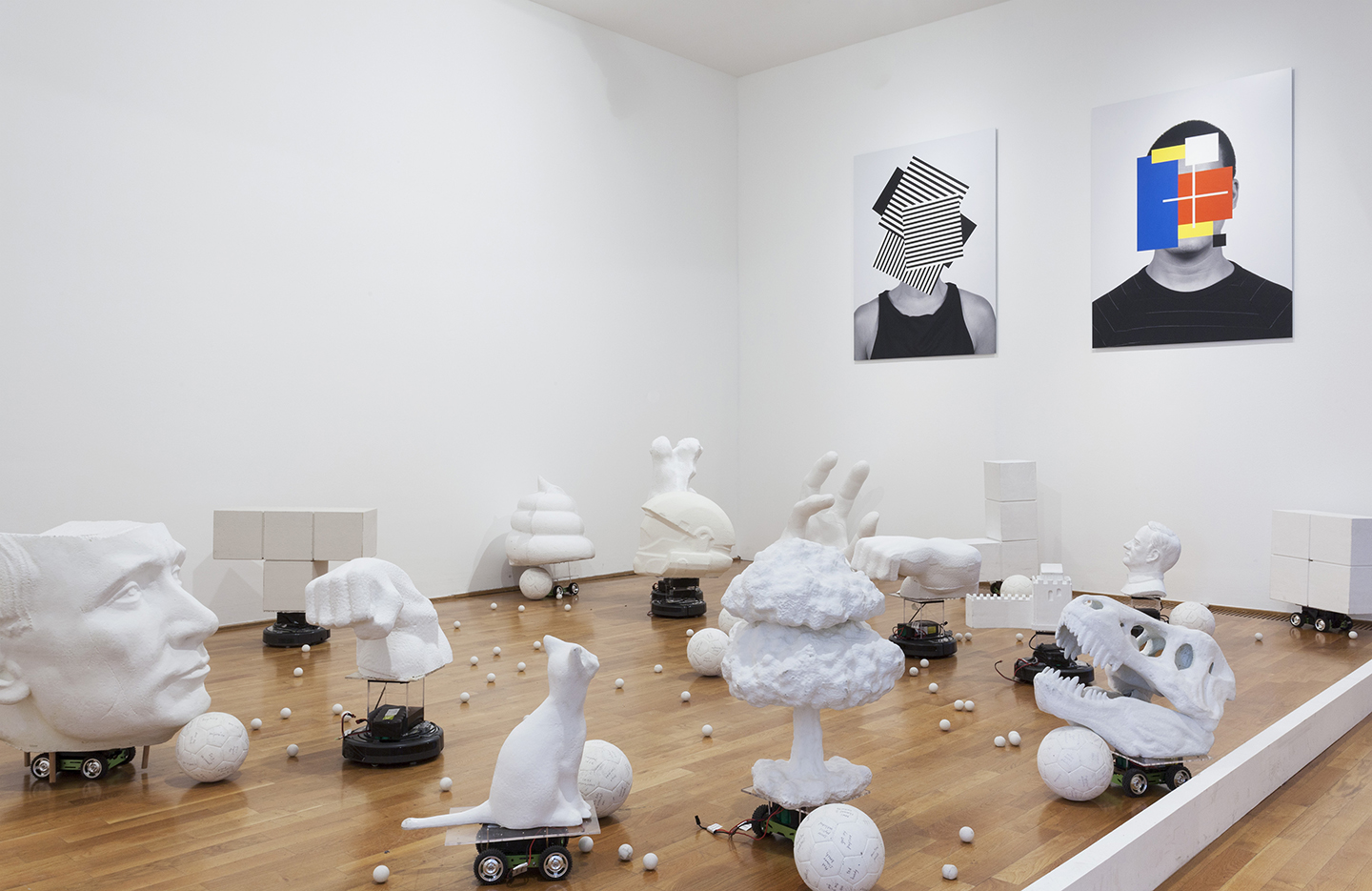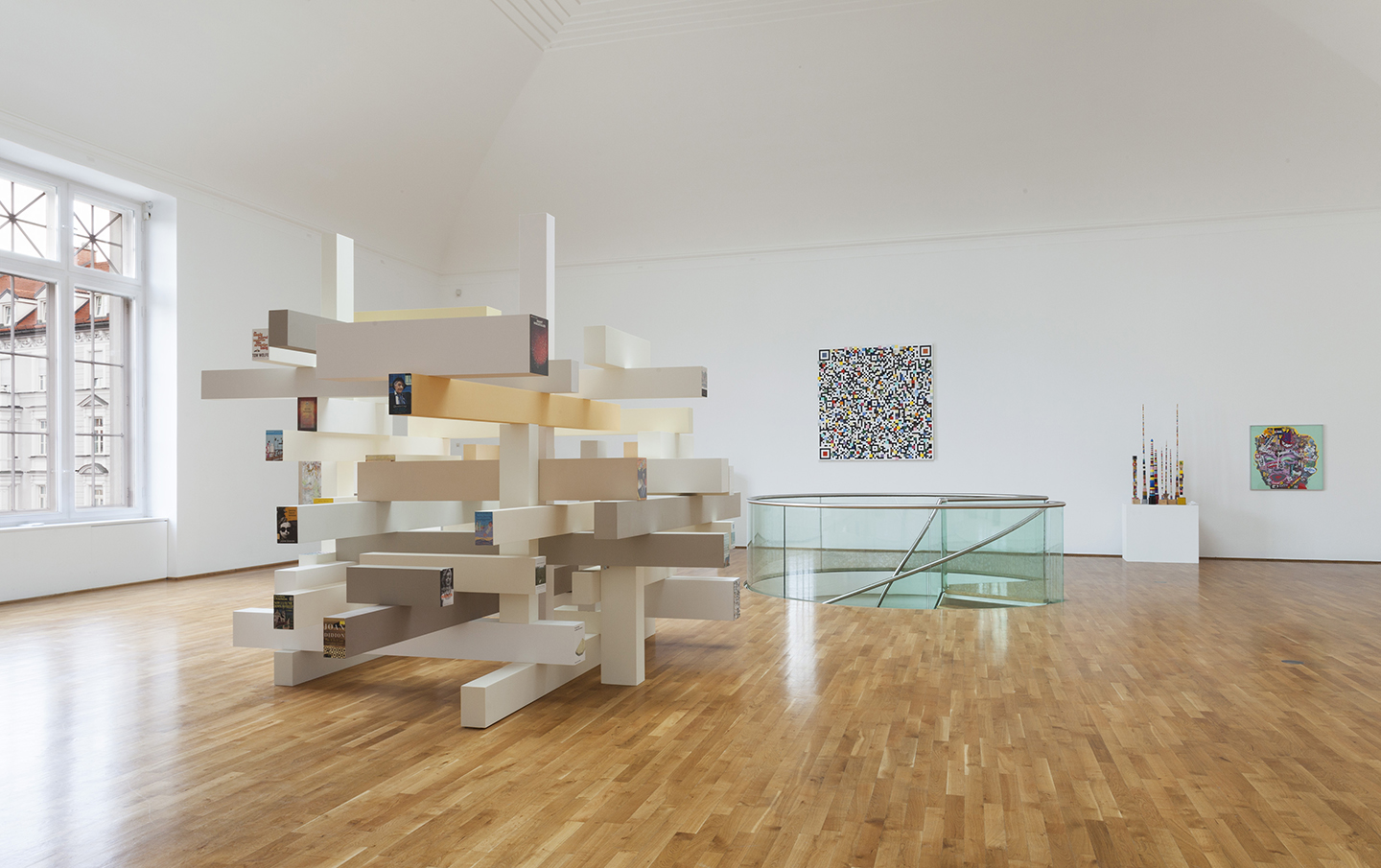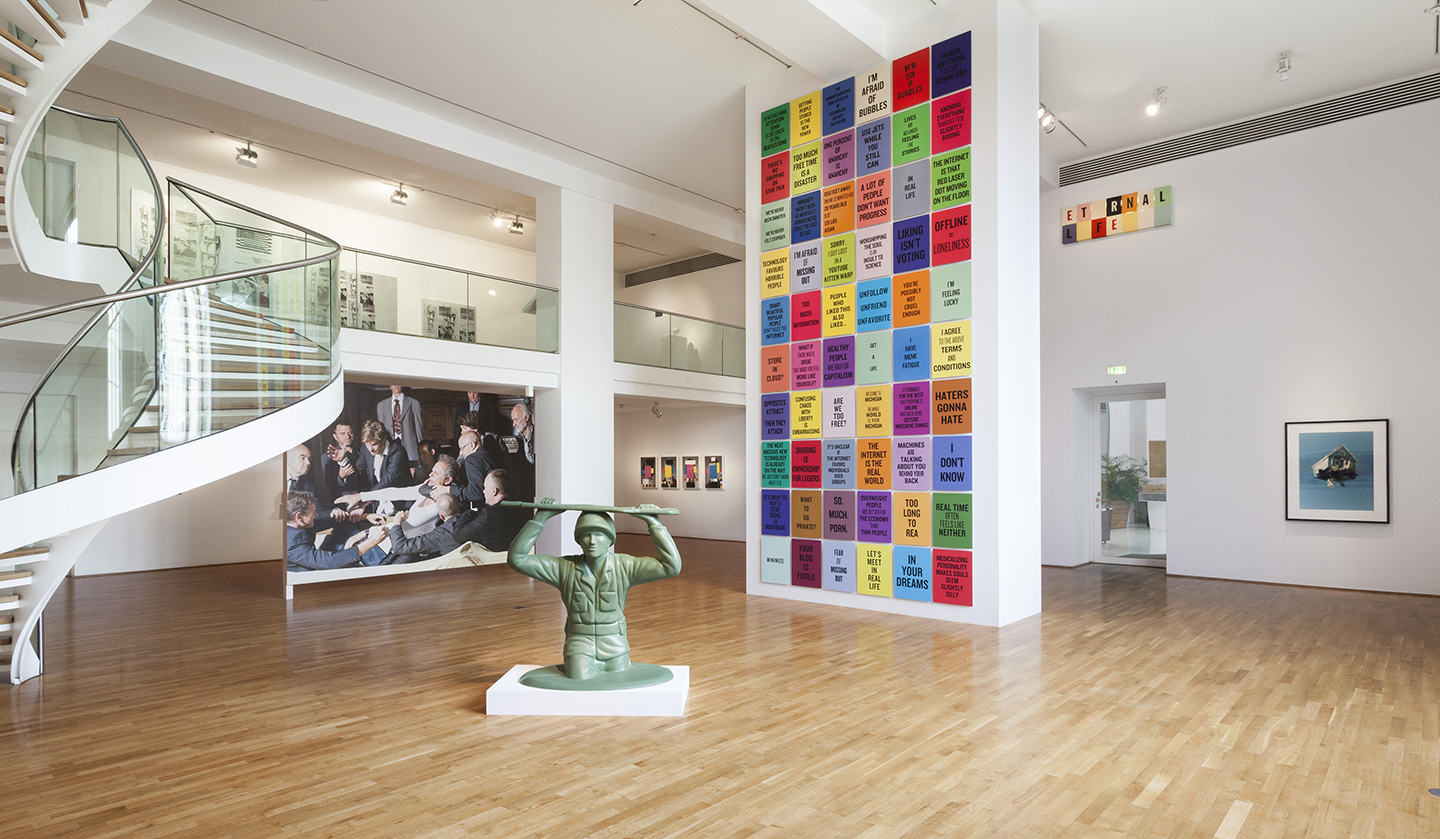 Four large-scale banners await visitors of the Museum Villa Stuck on the façade facing Prinzregentenstrasse. Rather than foodstuffs, they advertise catchphrases at special prices: Genetic Engineering, Scary Monsters, Suburbia, Meat is Murder.
Douglas Coupland is without doubt an icon of literature – one that is very much alive. Less familiar to a German public is his work as a visual artist, which in 2014 was presented in a first comprehensive retrospective in Vancouver and Toronto. The exhibition at the Museum Villa Stuck was conceived in collaboration with the Witte de With Center for Contemporary Art in Rotterdam: for the first time in Germany it presents Coupland's "mindscape", which combines his own works and loans from his personal collection.
In a series of works and a variety of media, the exhibition conveys Coupland's thoughts on globalization, terror, the Internet, pop culture, social media and the resulting accelerated image economy. Taking its title from the phenomenon in which digital data spontaneously and quickly decomposes, »Bit Rot« creates an associative and visually playful constellation in which memory, loss, fame, violence, destruction, and creation are subjects for contemplation.
For many years Douglas Coupland has been intuitively collecting art works, images and objects, creating a collection perhaps fully legible only to himself. Included are works by James Rosenquist, G.R.A.M., Charlie White, Charles Lutz, Art Club 2000, Robert Indiana, Richard Bernstein, Adrian Gouet, Jenny Holzer, Denis Darzacq and other artists. Each of the exhibited strands of work began as impulsive purchases but ultimately led to forms of clarity in regard to deeply rooted needs and wants. "Bit Rot" marks the first time Coupland exhibits these collected works together with his own.

.
at Museum Villa Stuck, Munich
until 8 January 2017