ESSAYS Mousse 69
The Cosmos Is Extraordinary: Driant Zeneli
Close
1
2
3
4
5
6
7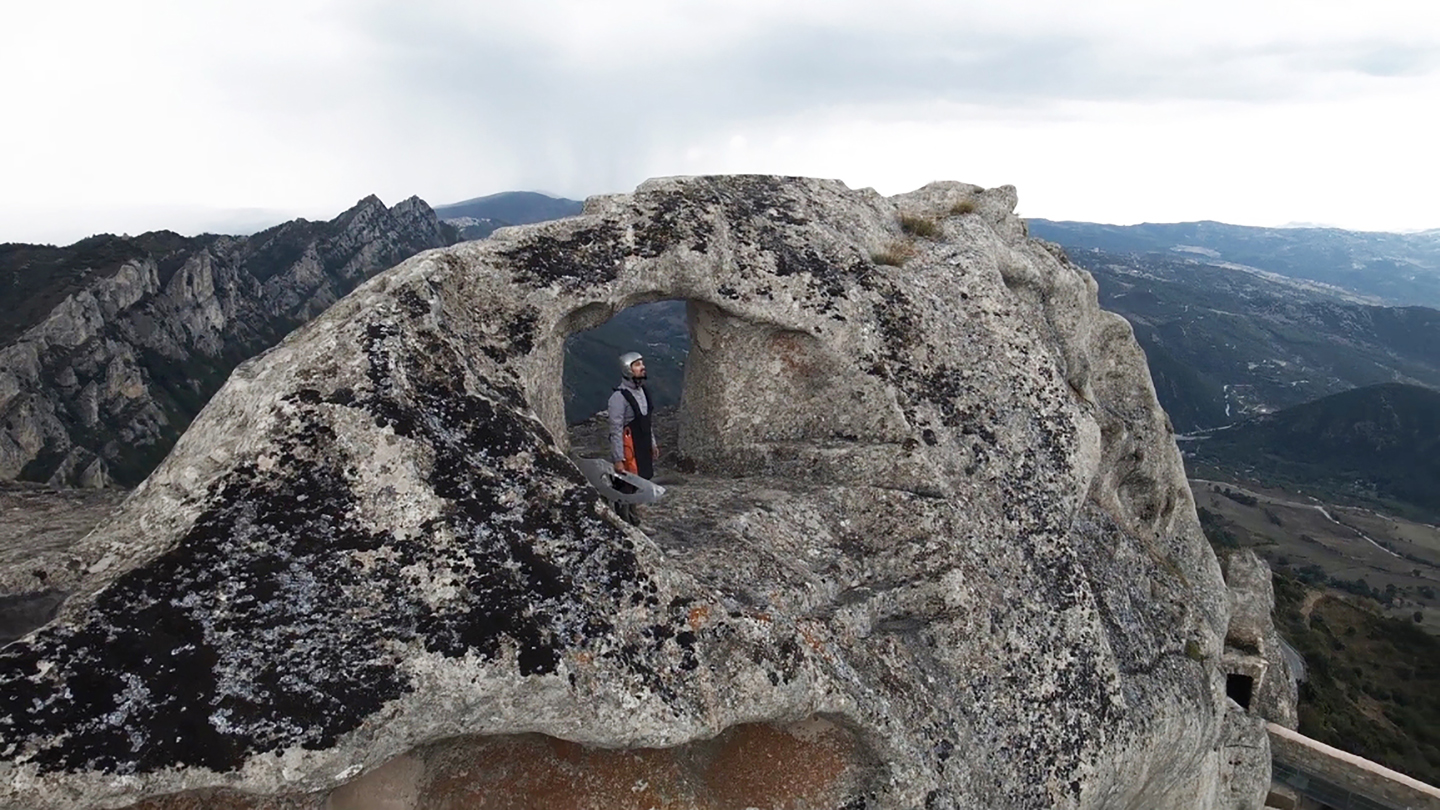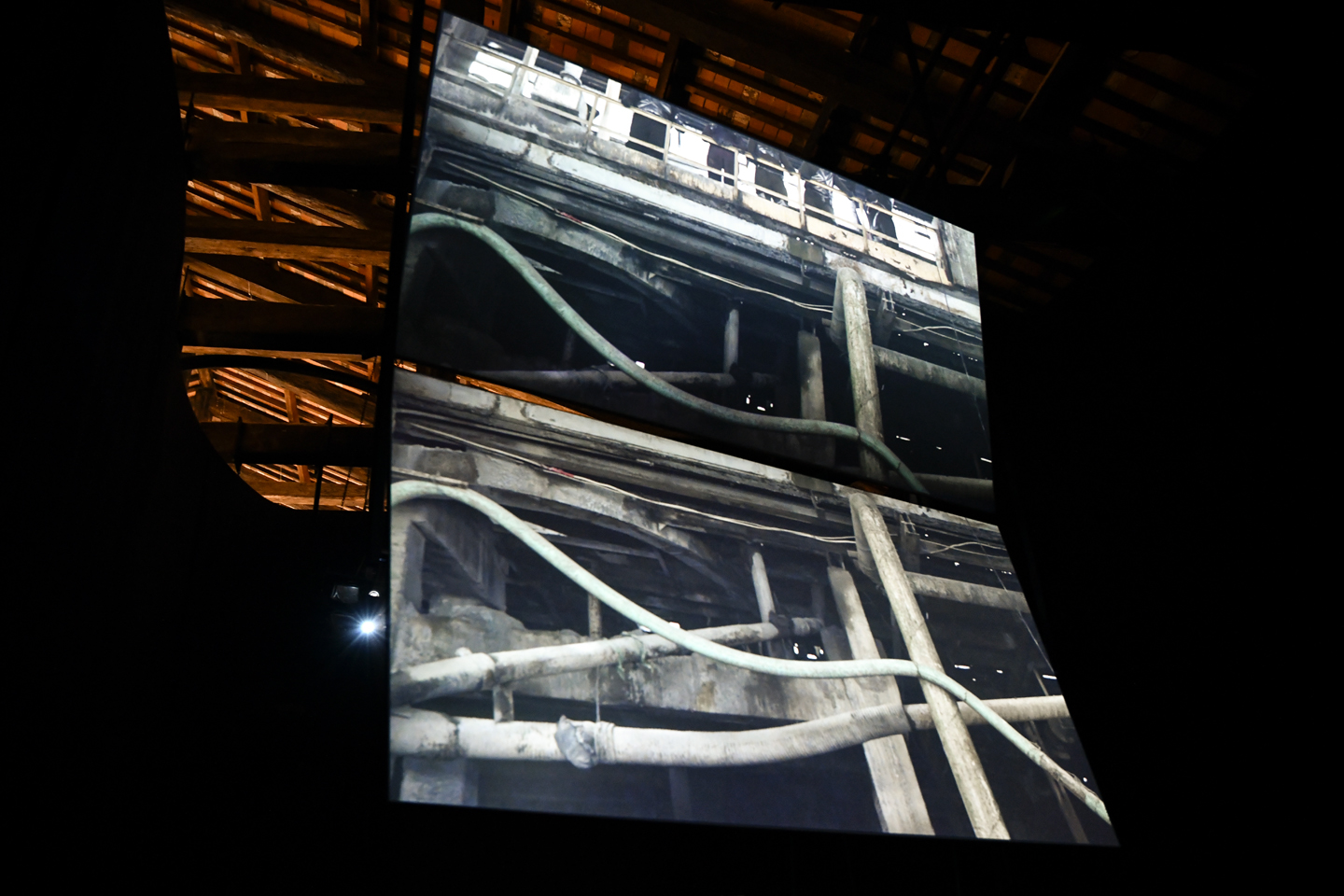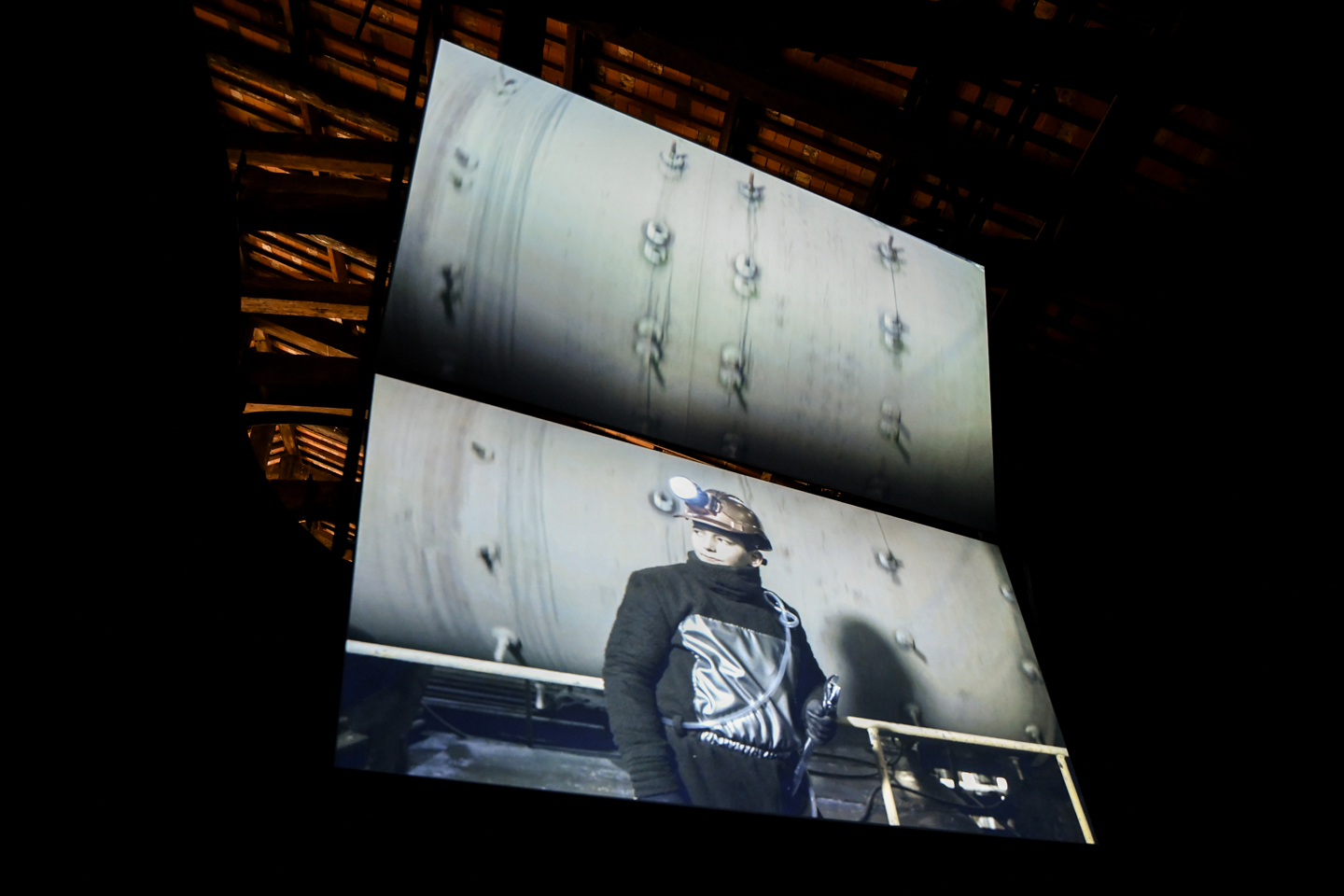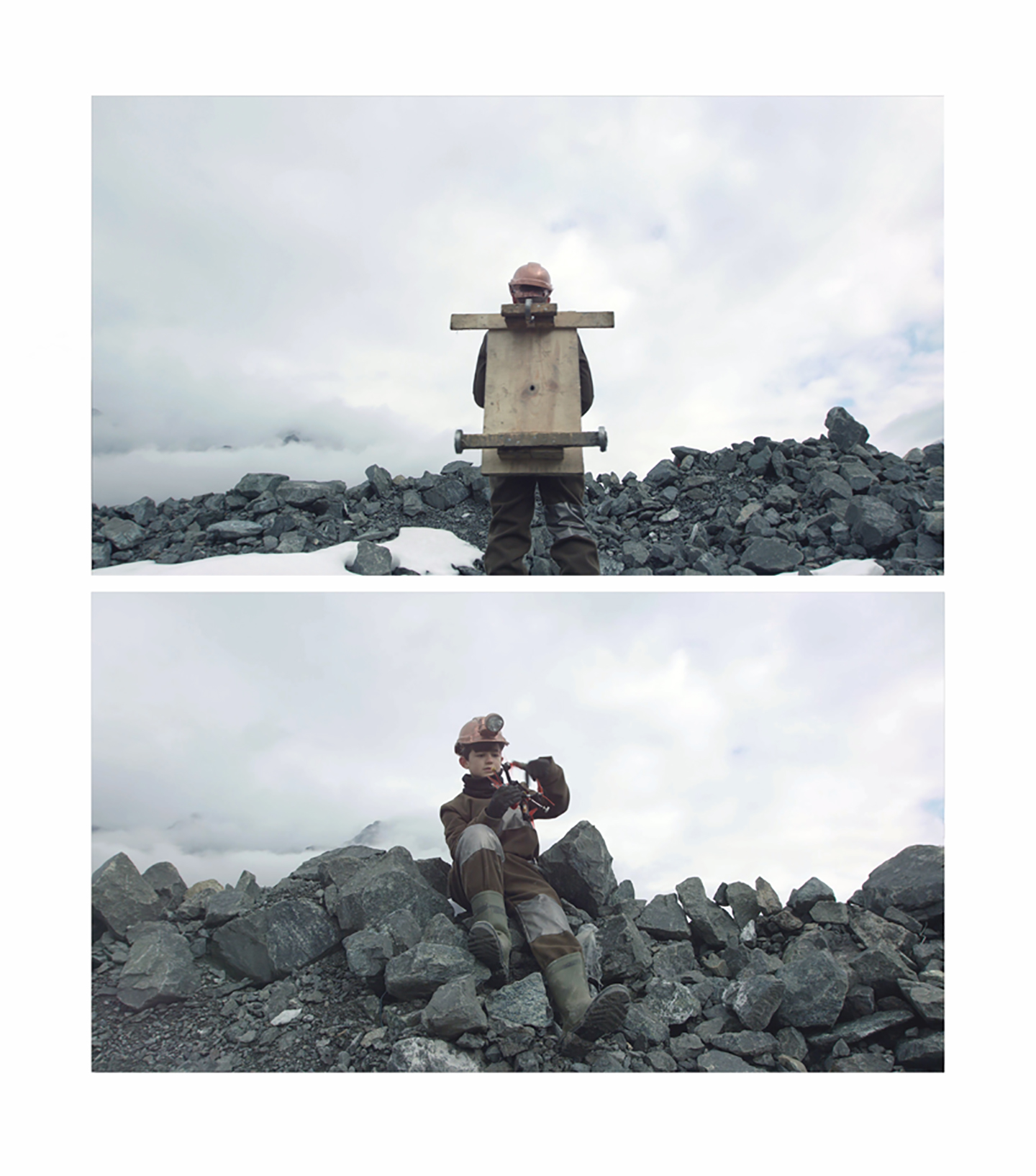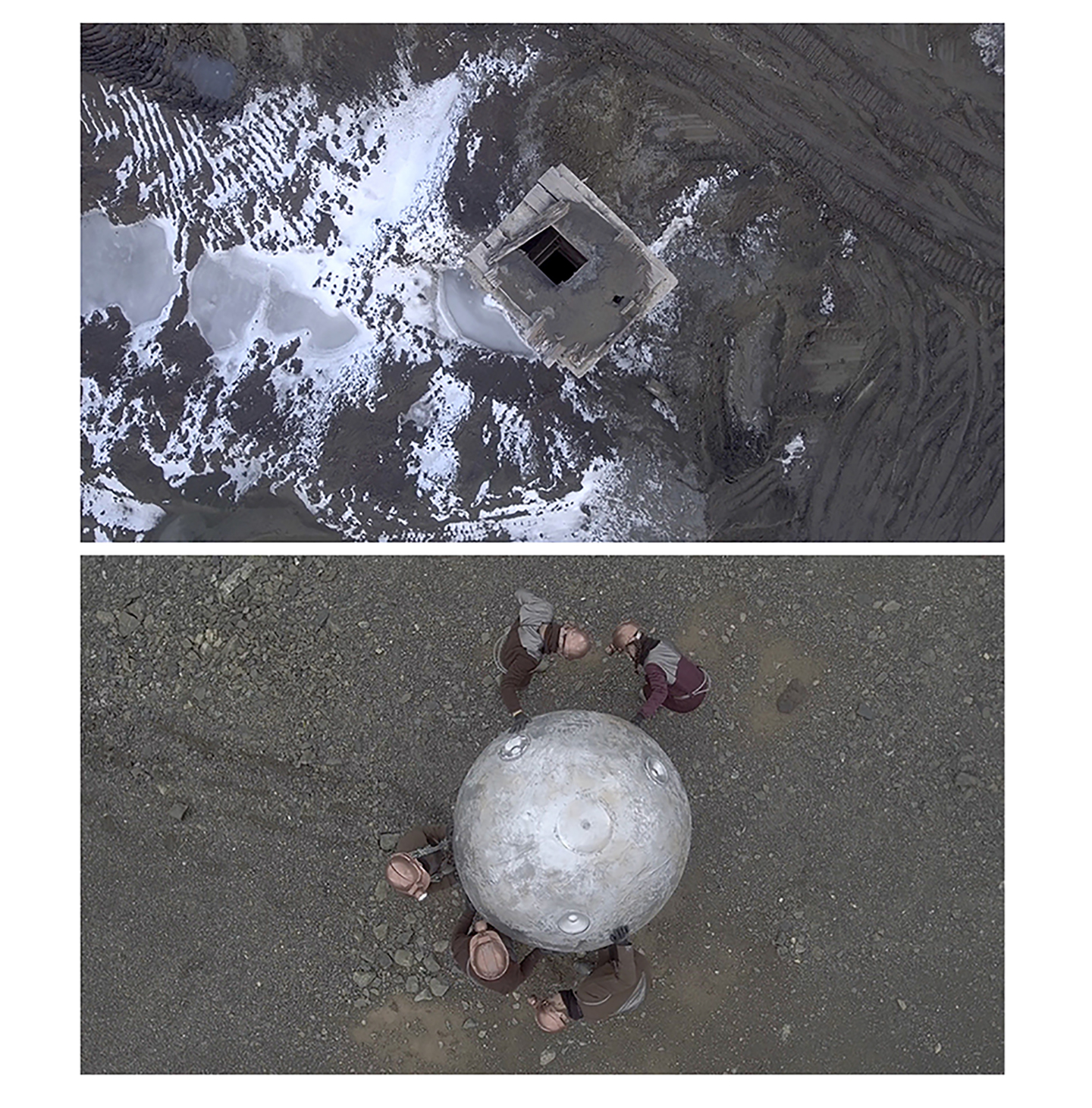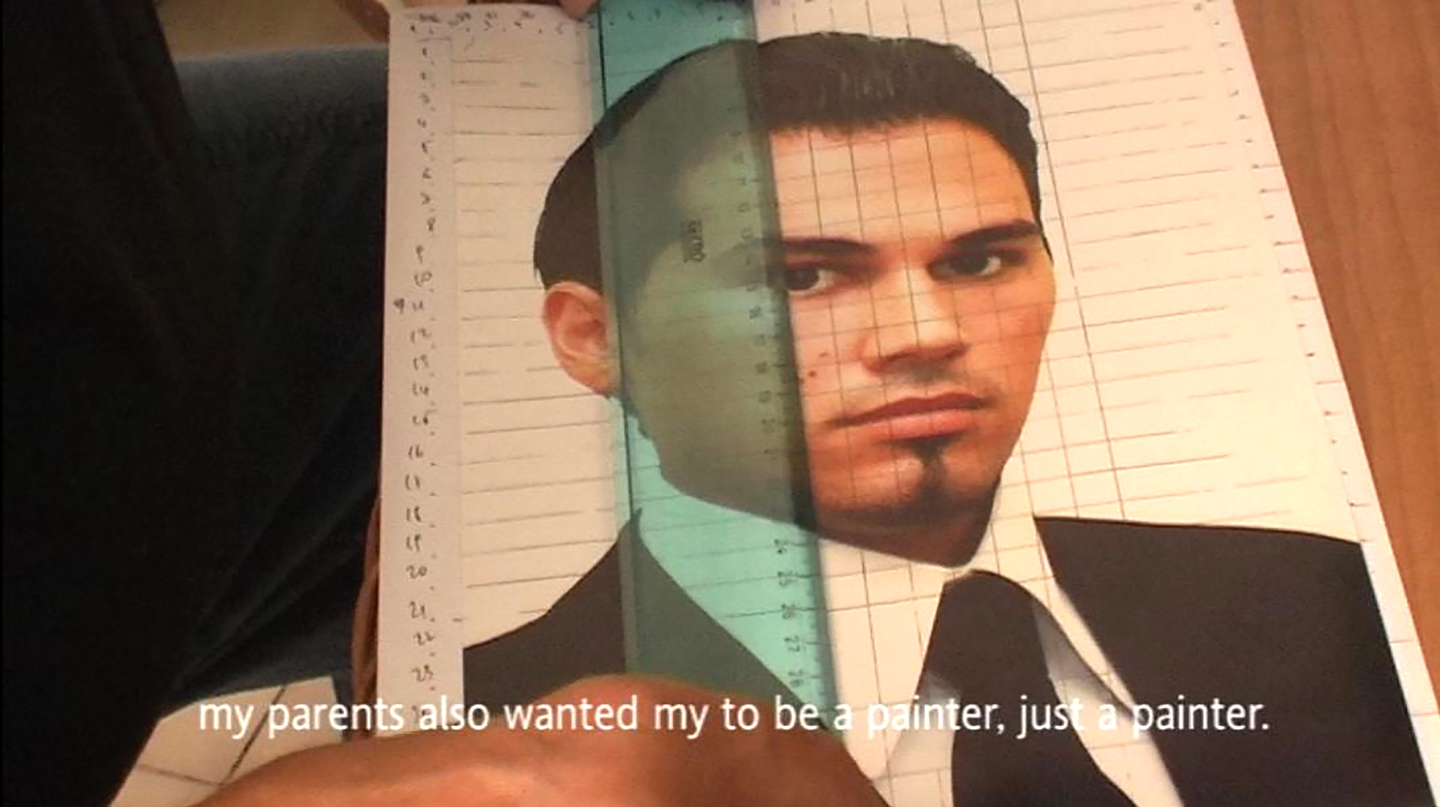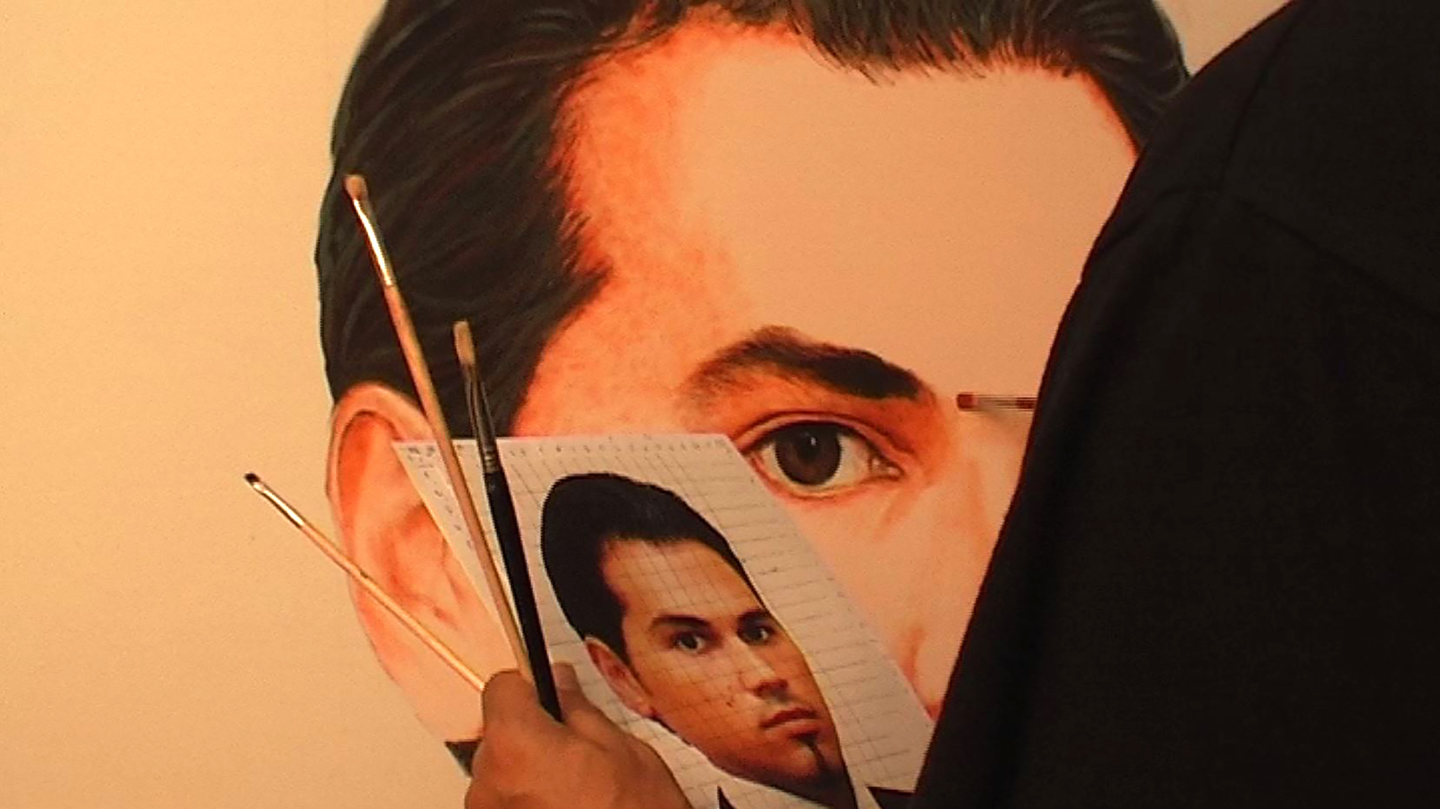 by Marina Fokidis
Born in 1983, Driant Zeneli was only eight years old when the borders of Albania opened, and its secluded inhabitants, until then living in perpetual fear, were presented with new possibilities of being in this world. Albania's story is of course not unique—no country's is. The falsification of facts in the service of political propaganda is a strategy shared by many regimes, even so-called democratic ones. Zeneli, a member of the second wave of dynamic Albanian artists, grew up in a gasp of national confusion triggered by untold or imposed truths. Dis-illusionment at the demystification of the grand narrative of progress and equality, as well as the subsequent desire to escape to a better world, were the pertinent feelings of the period.
But where to find this better world in the middle of a certain kind of universal devastation? Revolution is a great seducer, yet money and comfort are great seducers too, as it is evident in today's radically neoliberal world. When Cartesian logic fails, the soil becomes fertile ground for multiple meanings, interpretations, and imaginative combinations of possible future scenarios. Homecoming and permanent self-exile can no longer be the only two options. Maybe a set of new connectivities between worries, as well as a fresh unity under the notion of lack, are more appropriate and also more inclusive.
Zeneli's felt compelled to find a means of resisting this climate and its meta-effect on Albania's collective memory. He sought to push his own limits—further than his parents would have done, and further than previous generations of artists. For him the best choice has been to inhabit this difficult process with positivity and humor, even self-directed sarcasm, as if such a procedure could also be a path that both swerves away from the influence of predecessors and heads toward a kind of "third space." In hindsight, he has been generating a continuous celebratory performance of the notion of failure—one full of quixotic dreams, productive illusions, and a multiplicity of utopias. For instance in one of his first films, When I grow up I want to be an artist (2007), Zeneli asked his father —an official painter of the former Communist regime— to portray him as the leader of the Albanian government. This act, in addition to its clear symbolic aspect, was a valid criticism of nationalist politics and established systems of art.
Indeed, it takes courage to constantly push the boundaries of life and art in an effort to open up and examine different ways than those one has inherited. As is evident in another of his films, Don't Look at the Sun While You're Expecting to Cross It (2014), part of the trilogy When Dreams Become Necessity (2009-2014), Zeneli is not fearful of elevating failure as a means to discover unexplored trajectories. In the form of a contemporary gesture referencing Yves Klein's Leap into the Void (1960) he is depicted hang gliding, launching himself at breakneck speed while hanging onto a cable car. The message seems clear: it is not the result that matters but the process, and the bravery of exercising it, which might lead to a variety of new potentials. Zeneli combines in his works personal and collective histories in order to describe this space between oppressive reality and the utopian possibility of liberation.
His most recent major work, a video installation presented in the Albanian Pavilion of the 58th Venice Biennale (2019), is based on personal stories collected in Bulqizë, a small city in northeast Albania, in which five young teenagers interpret their own characters. Titled Maybe the Cosmos Is Not So Extraordinary (2019), it is set in the local mines where since 1918 chrome has been extracted. We see the teenagers discover a cosmic capsule that follows the journey of chrome from its extraction and processing in the factory to its exportation and worldwide exploitation.
Chrome defines the working and social identity of the town. Dedicated to those who still believe in dreams and who dare "to try and fail, to try again and fail again, to fail better,"—as stated by Samuel Beckett in Waiting for Godot (1953)—Zeneli's geopolitical sci-fi space-travel story turns the shady industrial environment into a performative topography that spreads to the skies, beyond the confines of our planet. The small town he depicts becomes a platform to host shared universal truths in their multiple interpretations. As Jacques Rancière writes, "What our performances—be they teaching or playing, speaking, writing, making art or looking at it—verify is not our participation in a power embodied in the community. It is the capacity of anonymous people, the capacity that makes everyone equal to everyone else. This capacity is exercised through irreducible distances; it is exercised by an unpredictable interplay of associations and dissociations."1 This openness toward the "emancipation of the spectator" is the great value and quality of the particular piece, and of Zeneli's work at large.
1. Jacques Rancière, The Emancipated Spectator, trans. Gregory Elliot (London and New York: Verso Books, 2009), 21.
Driant Zeneli (b. 1983, Shkoder) lives between Milan and Tirana. He represented Albania at the 58th Venice Biennale (2019). In 2017 he won the MOROSO Prize, and in 2009 the Young European Artist Trieste Contemporanea Award. He was the artistic director of Mediterranea 18, the Young Artists Biennale from Europe and Mediterranean, which took place for the first time in 2017 between Tirana and Durres. He is a cofounder of Harabel Contemporary Art Platform, Tirana. He has exhibited at the 2nd Autostrada Biennale, Prizren (2019); GAMeC, Bergamo (2019); Passerelle Centre d'Art Contemporain, Brest (2018); MOSTYN, Llandudno (2017); Mucem, Marseille (2016); Academie de France, Rome (2016); and Centre Pompidou, Paris (2016), among others.
Marina Fokidis is a curator and writer based in Athens. She will be the curator of performances at Art Dubai 2020. In February 2014 she was appointed head of the Artistic Office, Athens, and curatorial advisor for documenta 14 (2014-2017). She is the founder of Kunsthalle Athena and South as a State of Mind, a biannual arts and culture magazine. She was one of the curators of the Museal Episode international project (2015-2017), organized by Goethe-Brazil and Kulturstiftung des Bundes. In 2011 Fokidis was one of the curators of the 3rd Thessaloniki Biennale. She was commissioner and curator of the Greek Pavilion at the 51st Venice Biennale (2003) and a co-curator of the 1st Tirana Biennial (2001). She was an adjunct curator at the Art Space Pythagorion by the Schwarz Foundation, where she curated solo shows with newly commissioned works by Slavs and Tatars (2013) and Nevin Aladag (2014). From 2001 to 2008 she was codirector of Oxymoron, a non- profit organization in Athens dedicated to the promotion of contemporary visual art in Greece and internationally.
Originally published on Mousse 69