CONVERSATIONS
Driving the Human: A Three-Year Development Process Combining Science, Technology, and the Arts
Close
1
2
3
4
5
6
7
8
9
10
11
12
13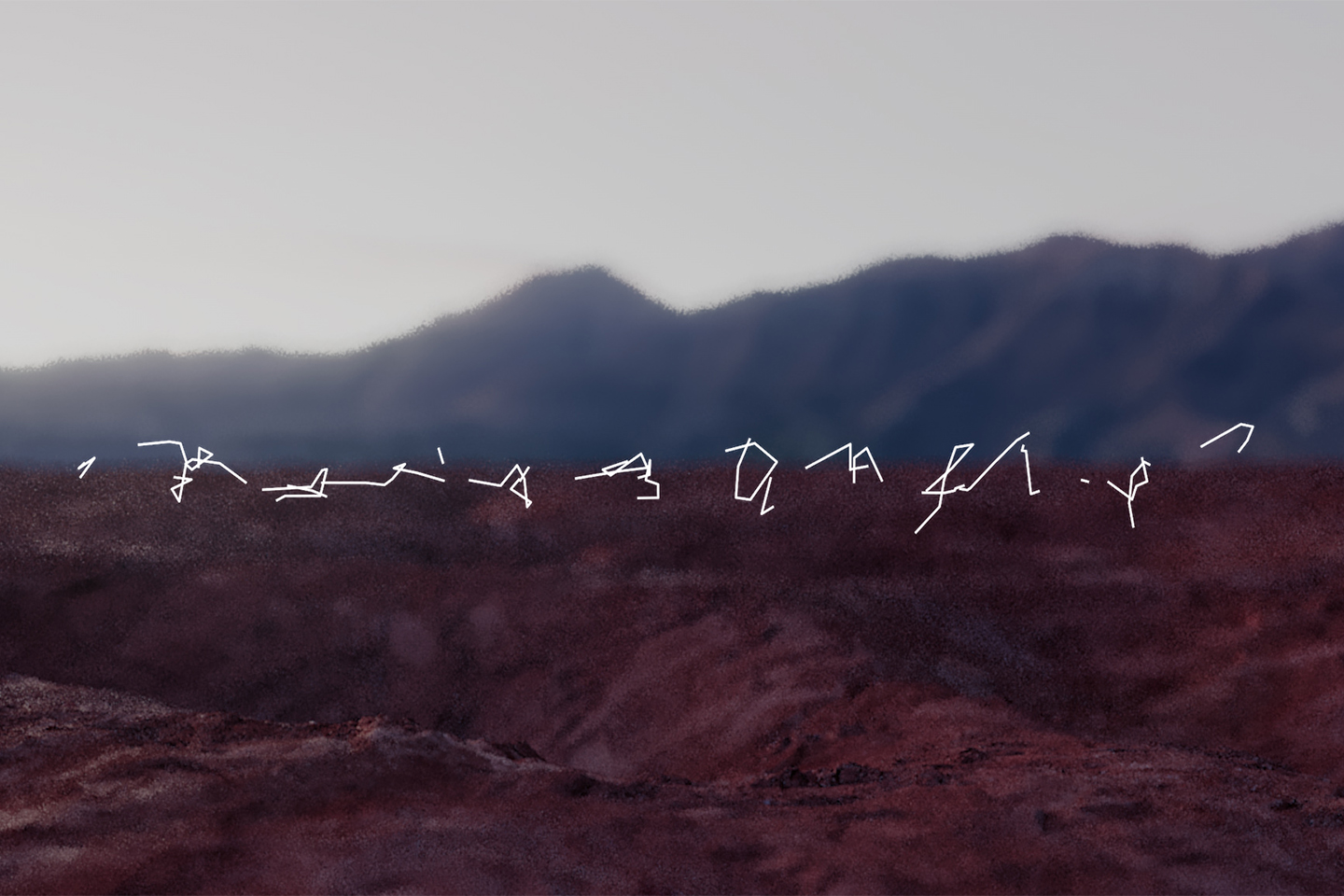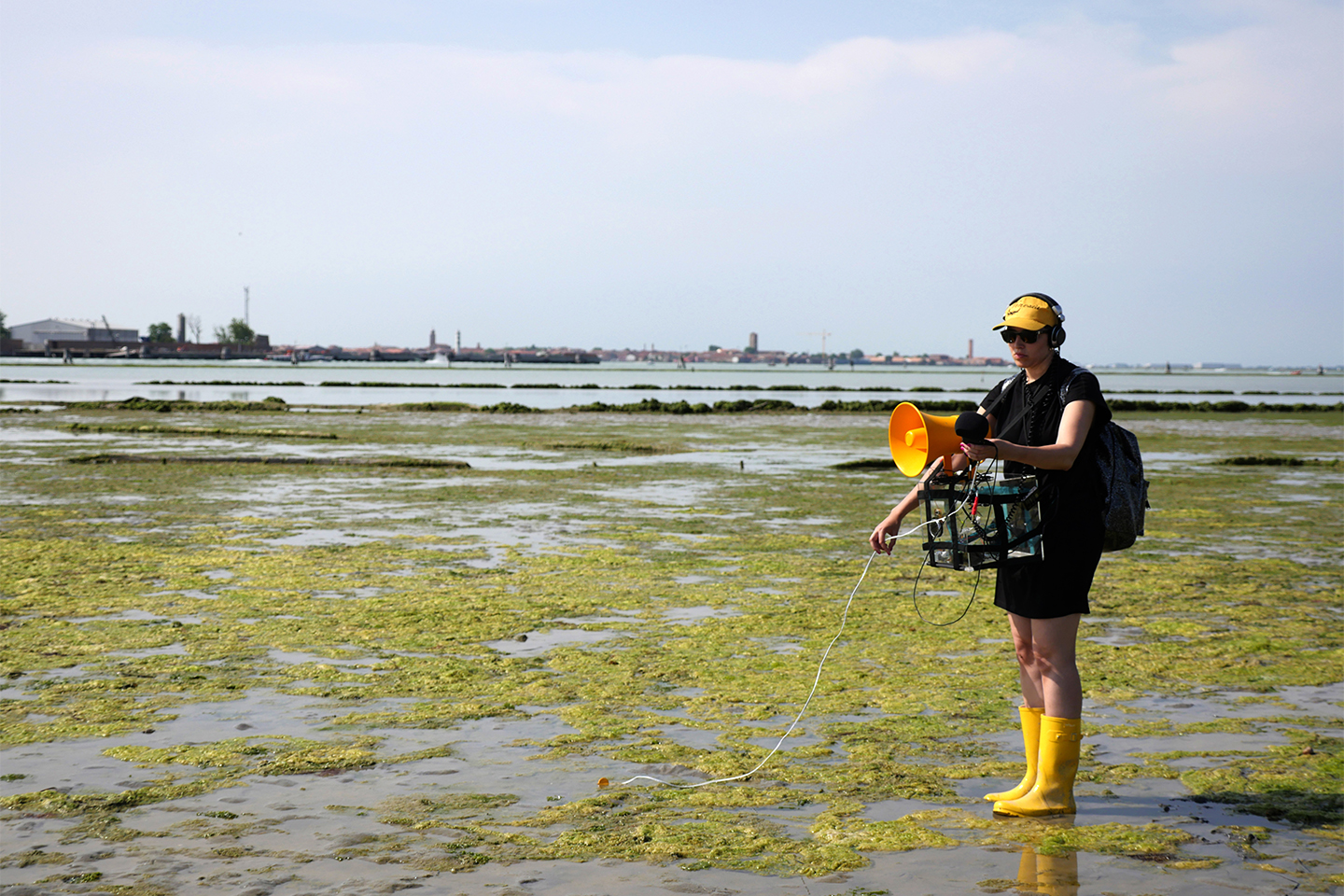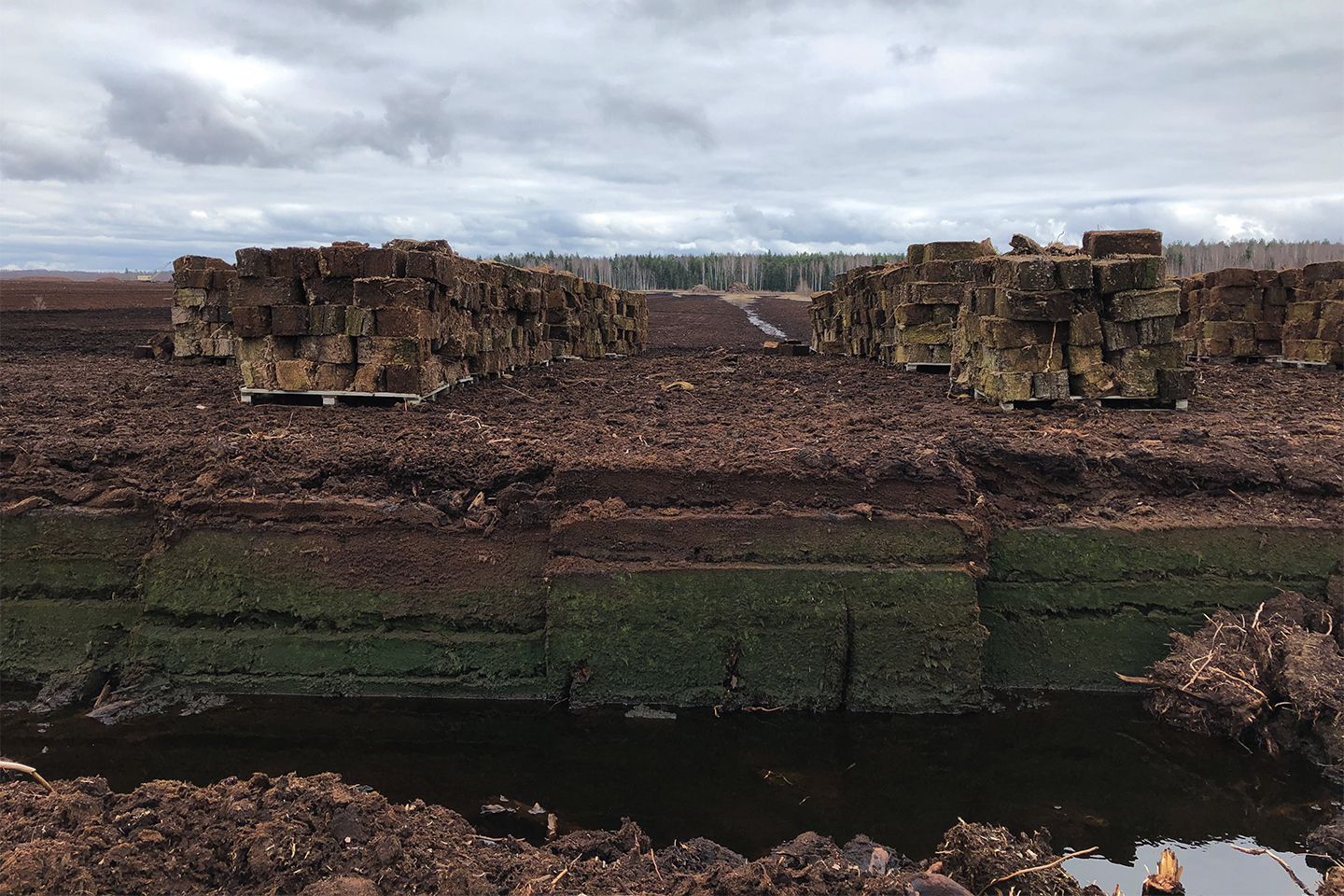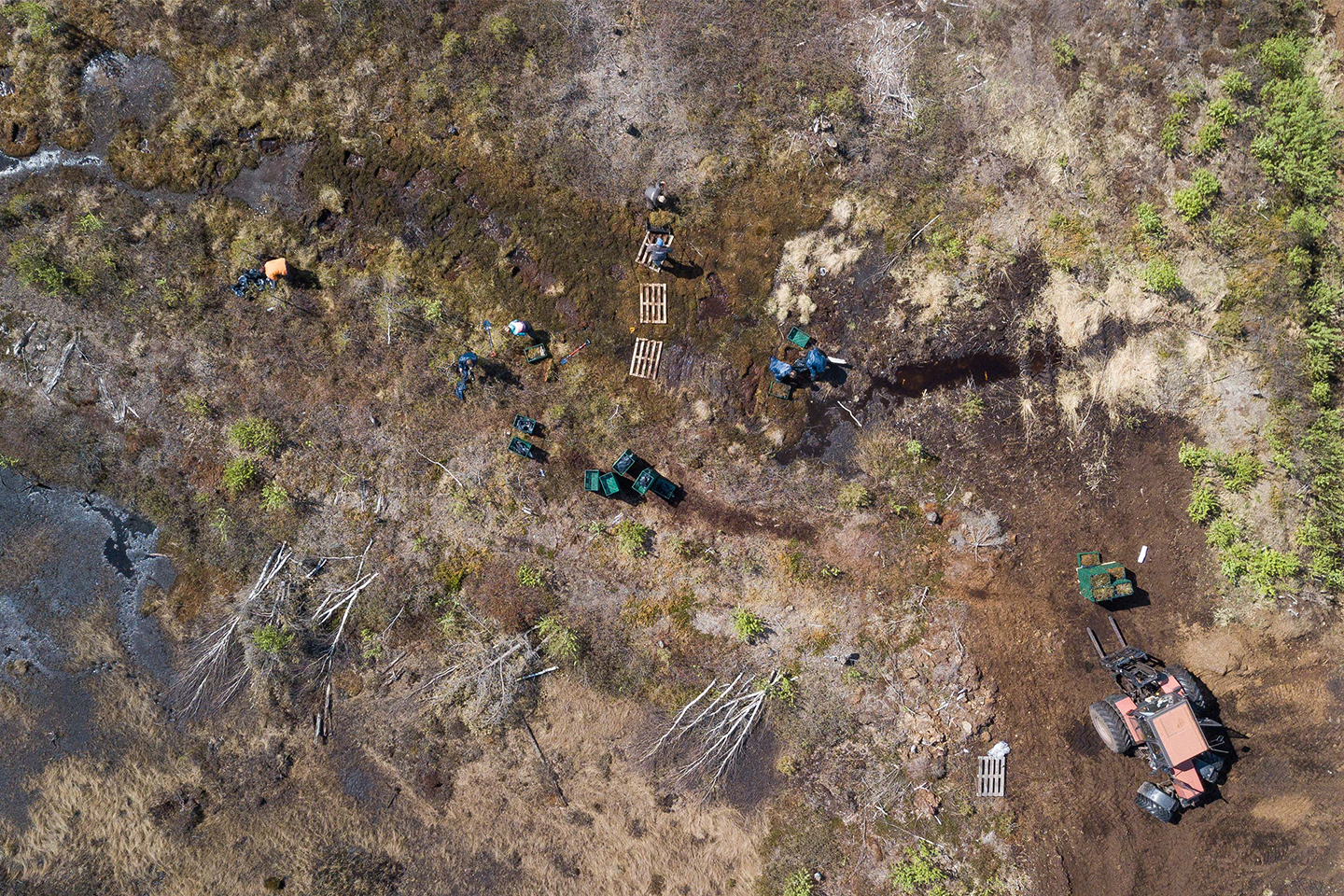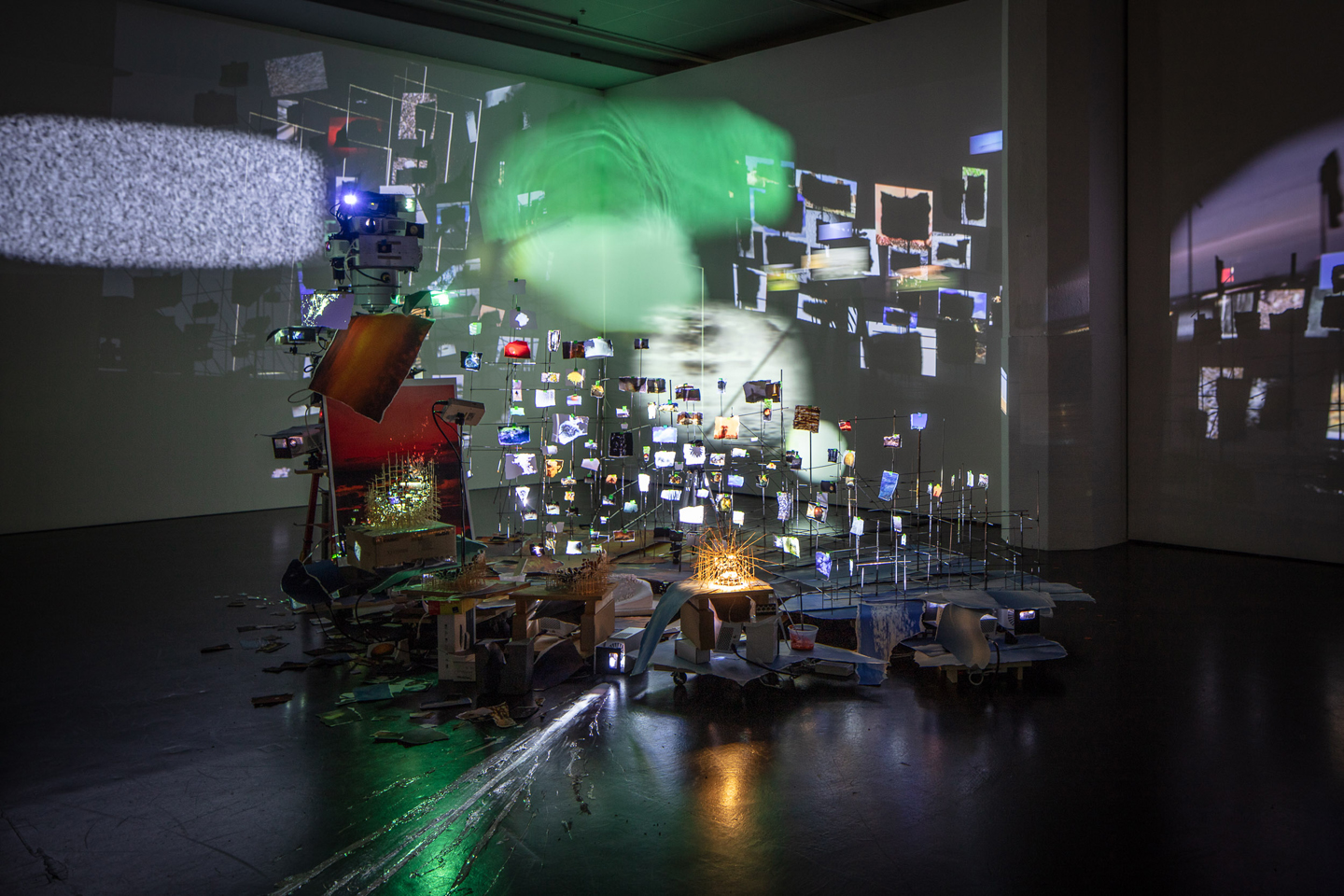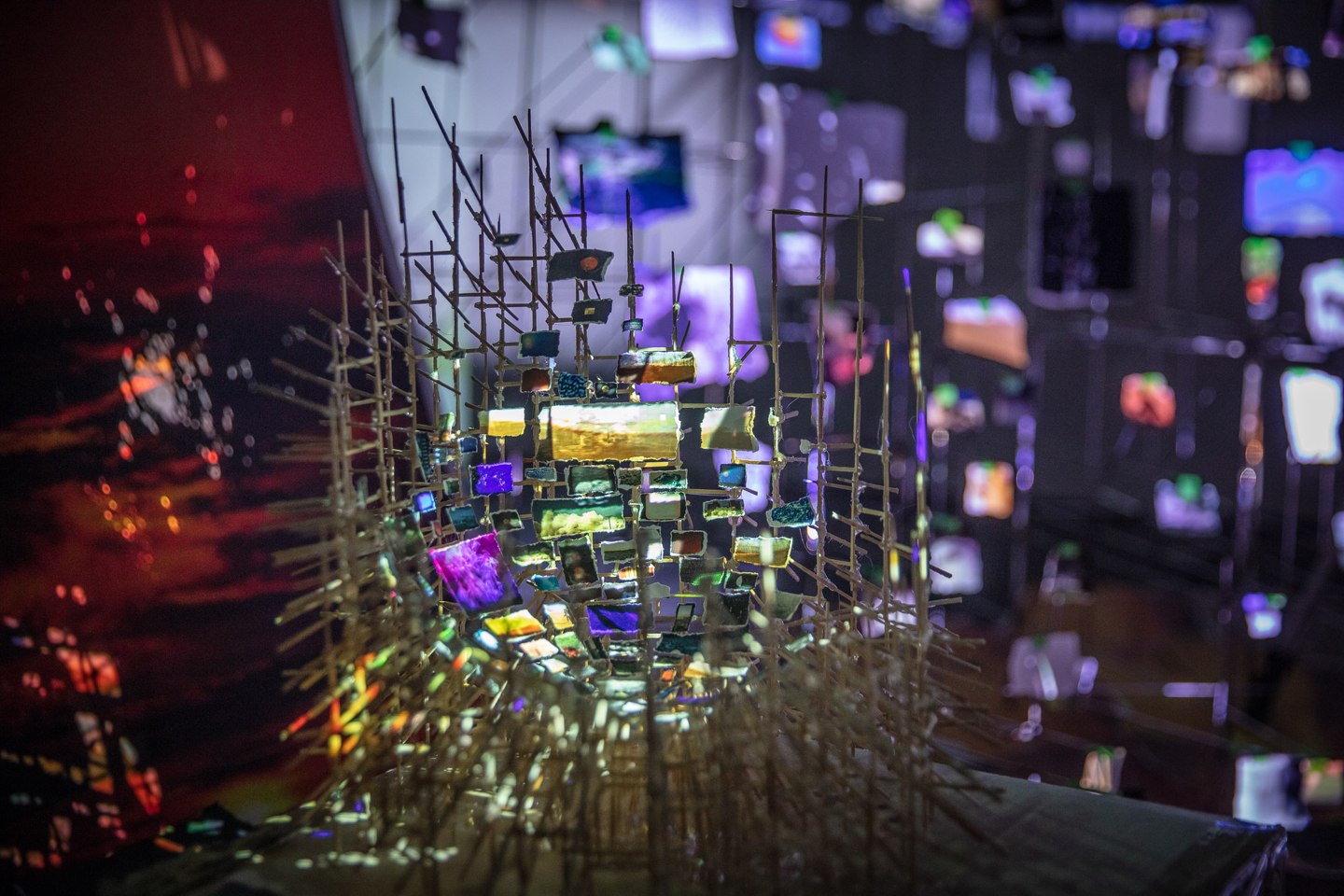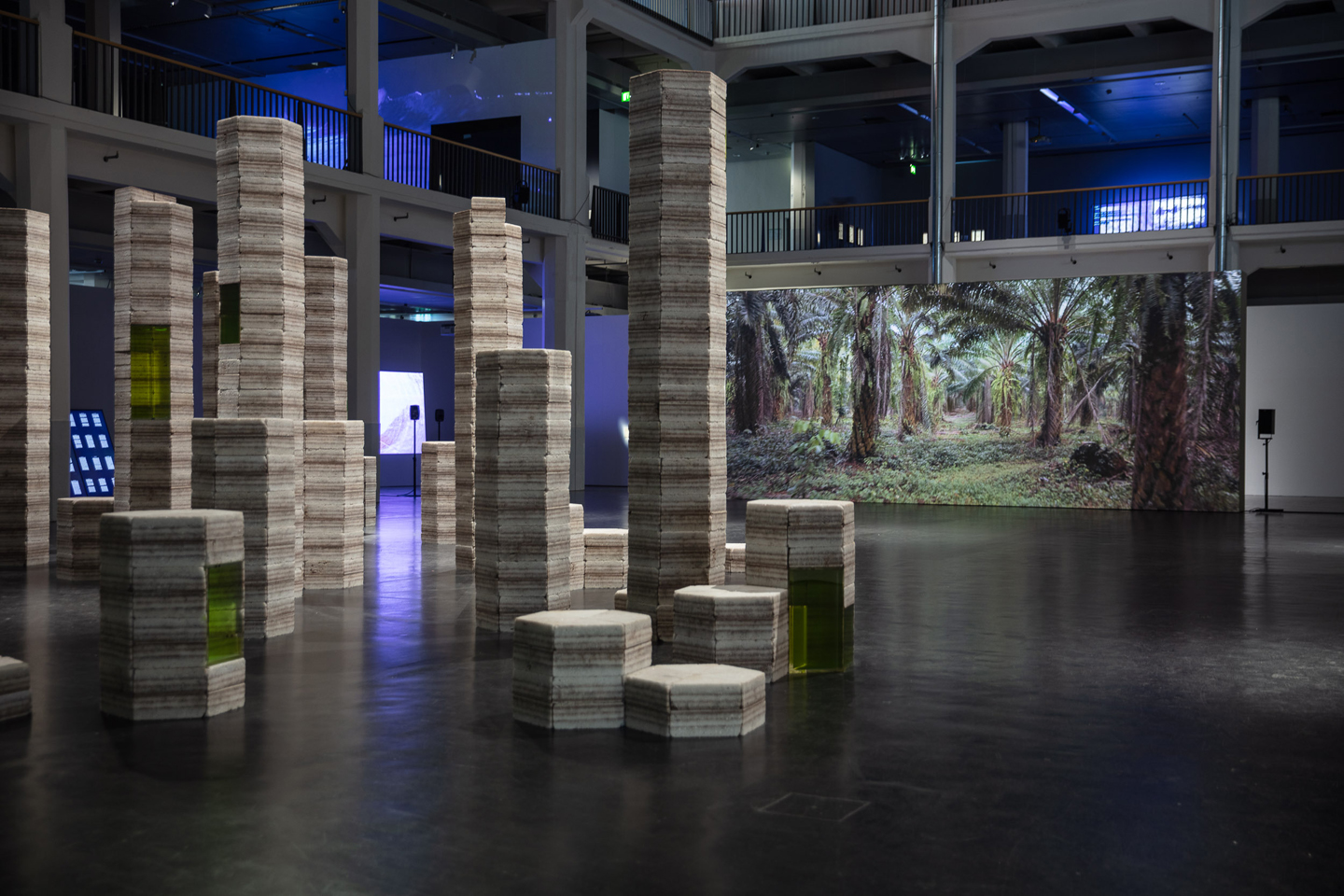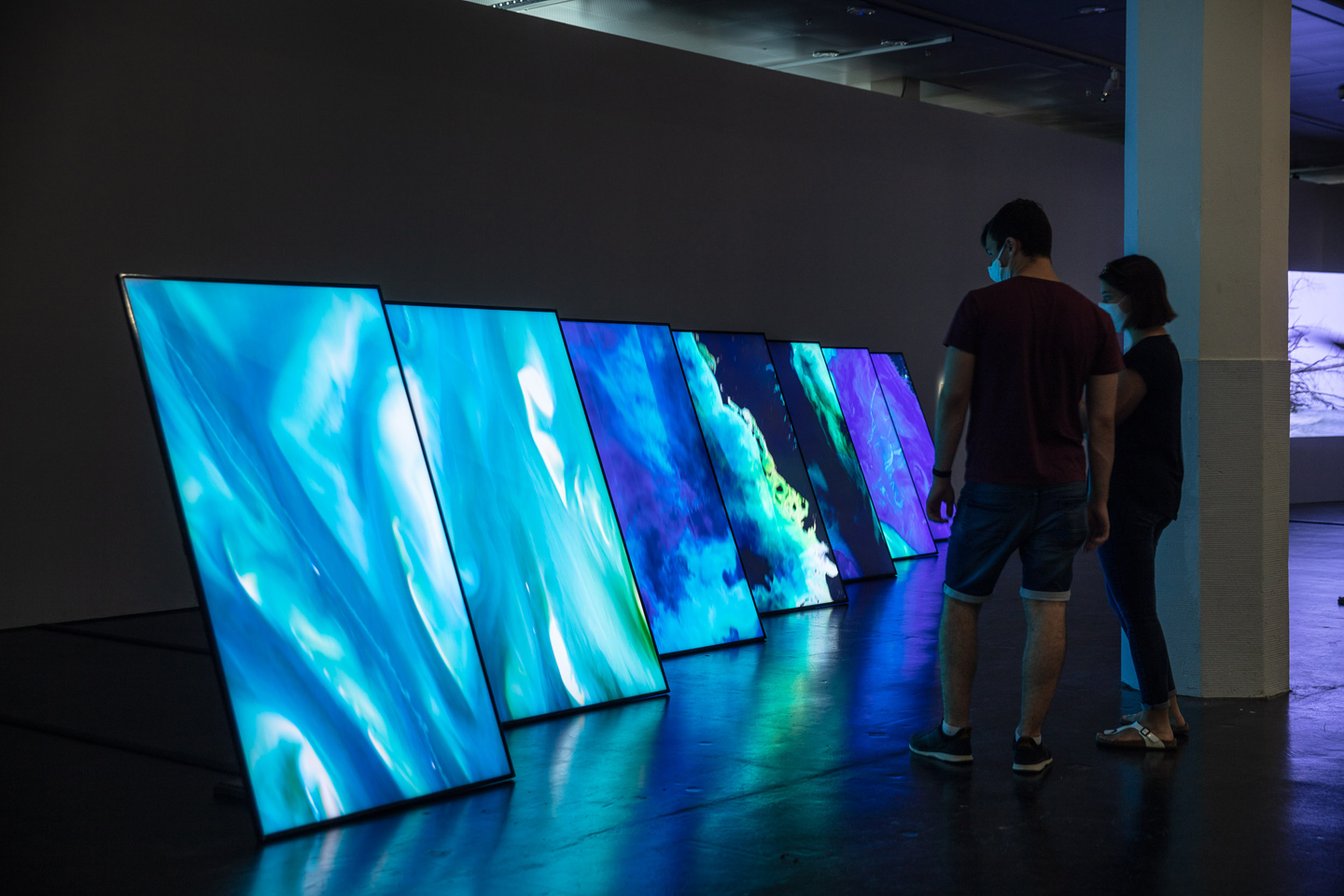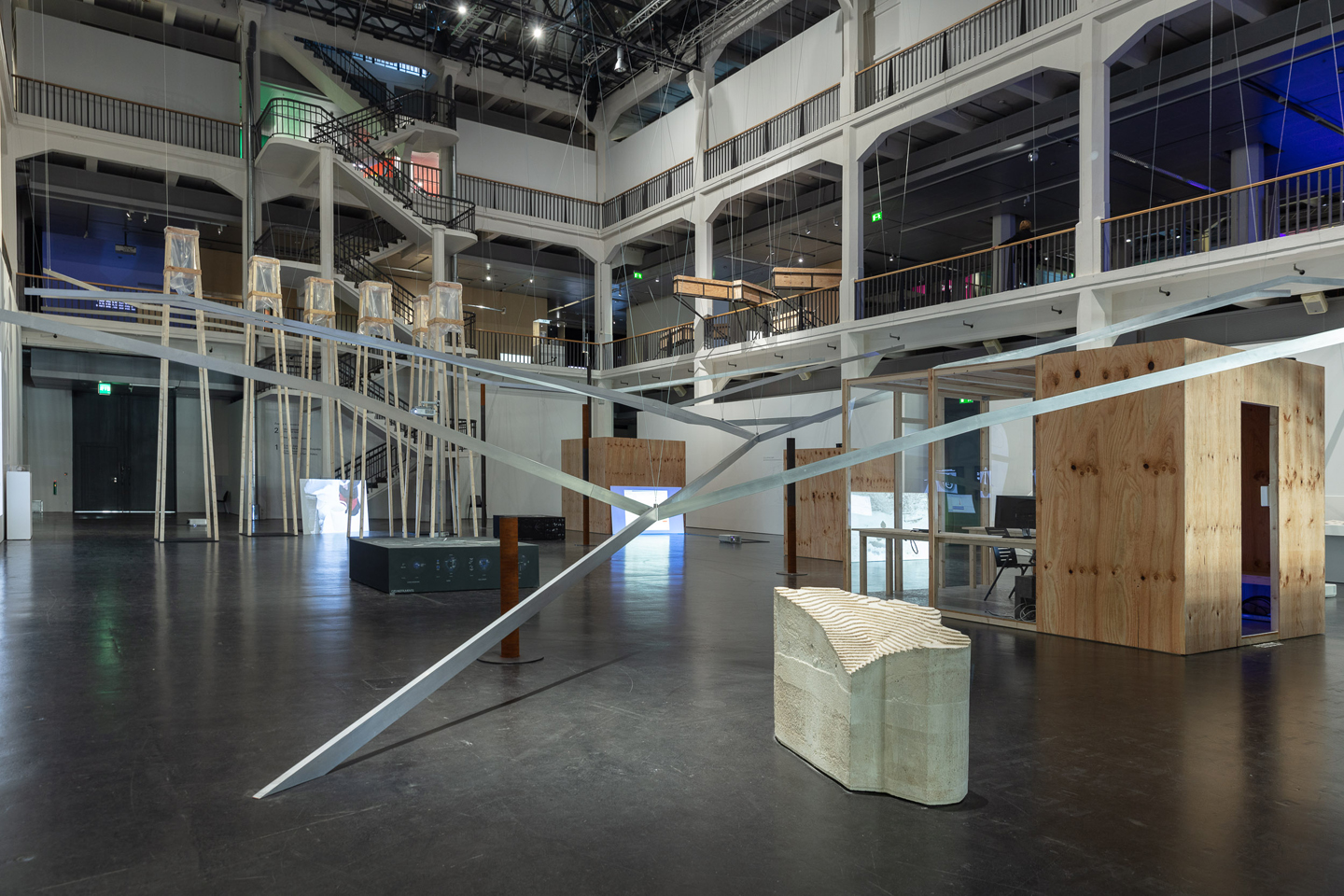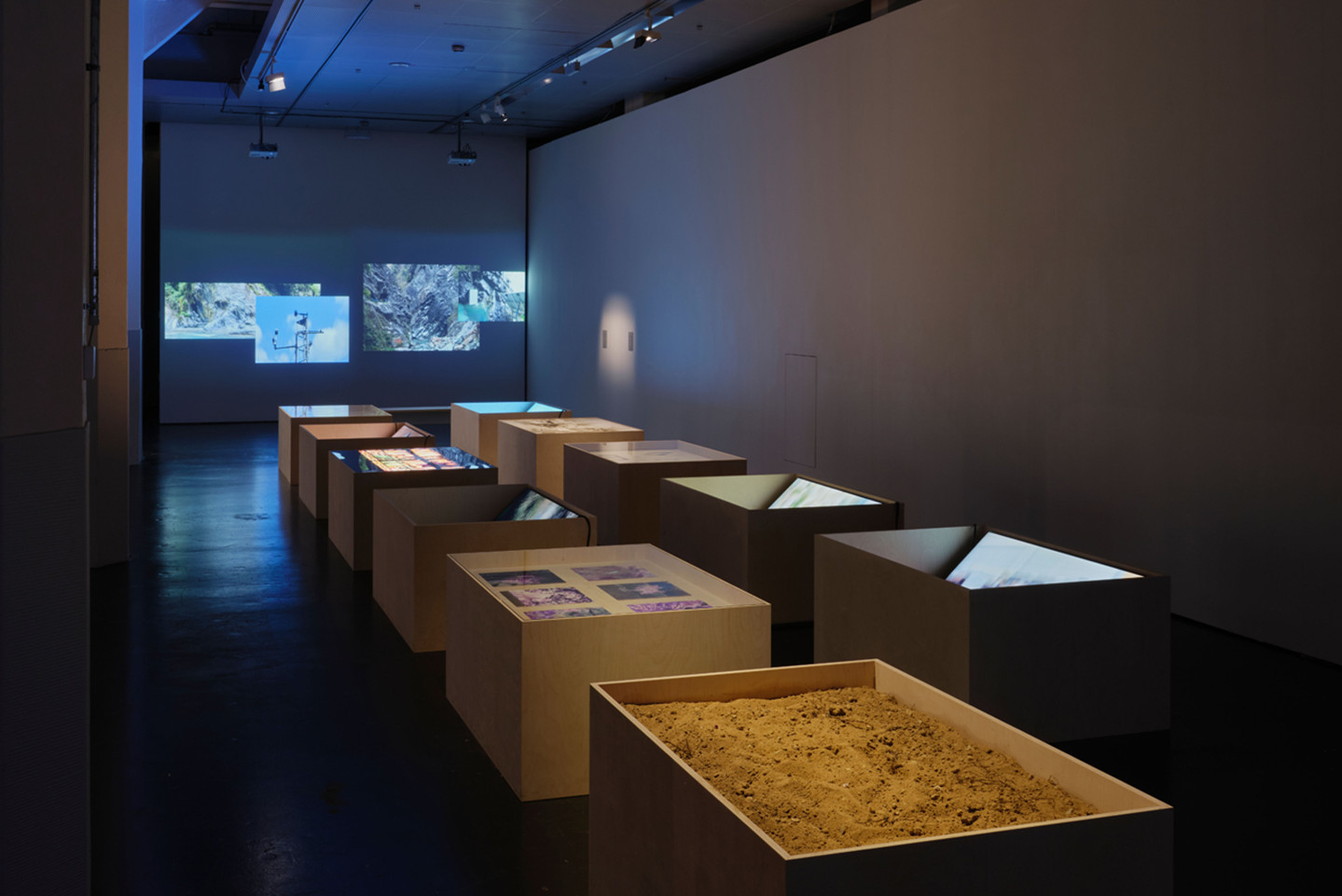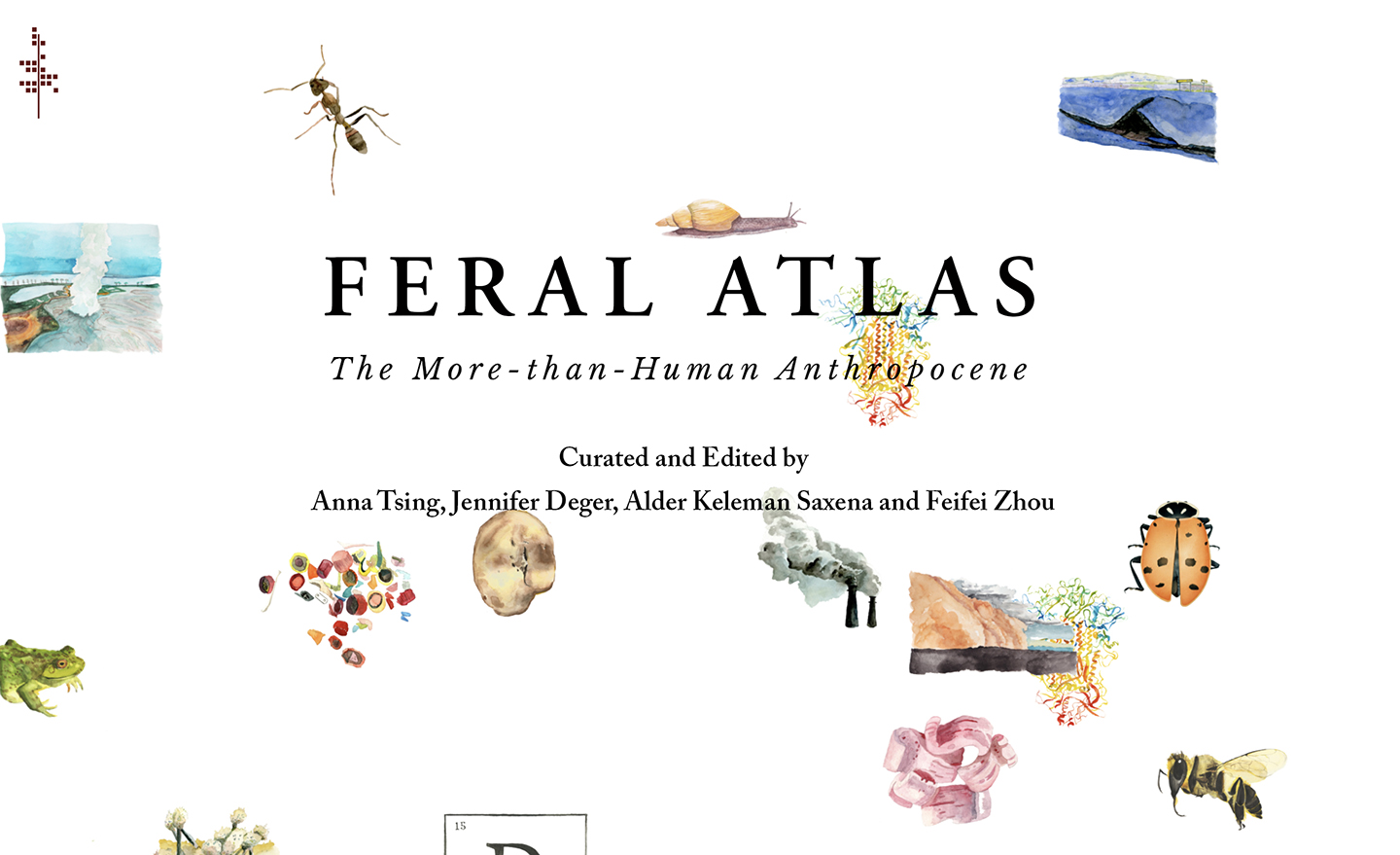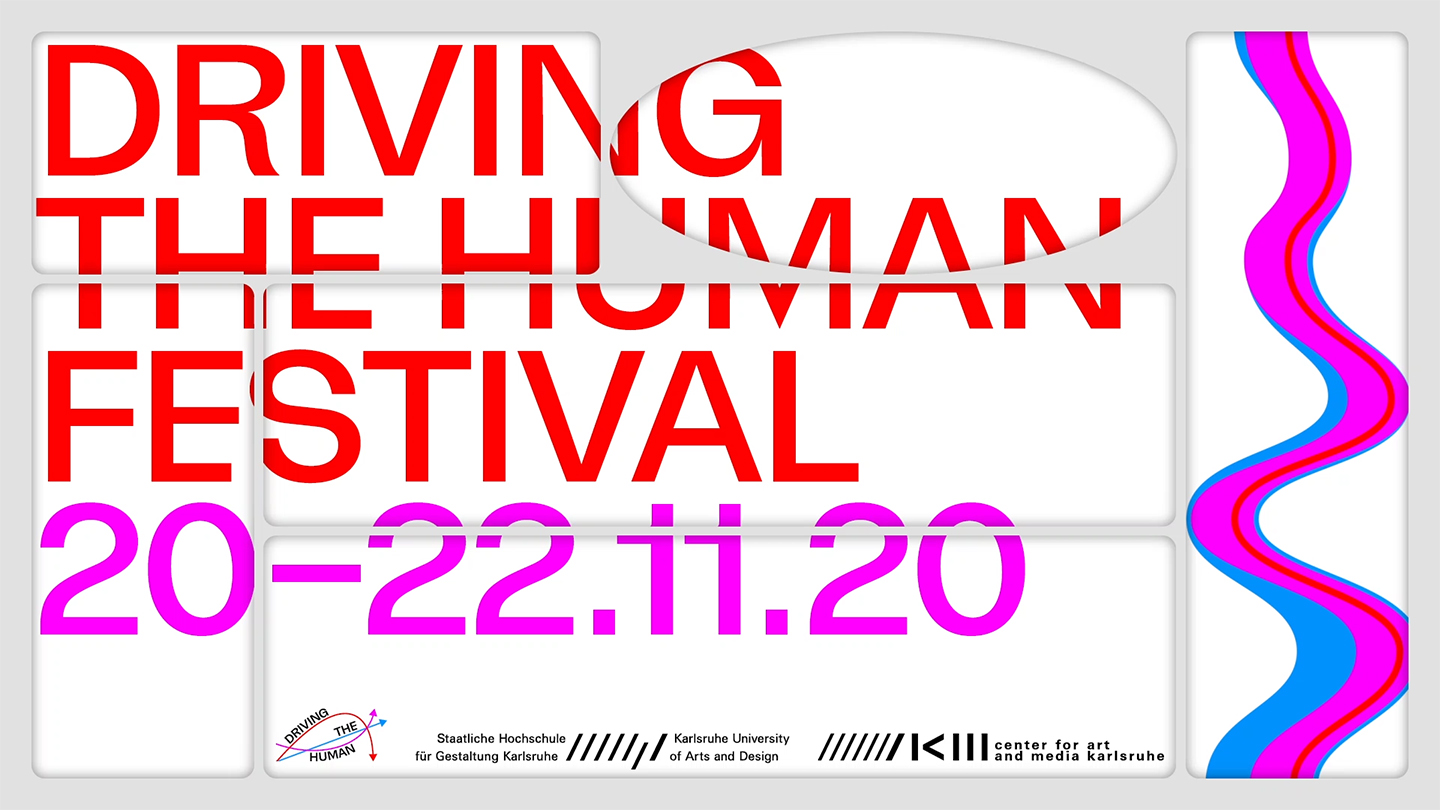 Aiming to respond to the complex scenarios of our time, Driving the Human is a research project led by four collaborating partner institutions: acatech – National Academy of Science and Engineering, Munich; the Berlin-based mentoring program Forecast; Karlsruhe University of Arts and Design; and ZKM | Center for Art and Media, also in Karlsruhe. This experimental investigation into themes and phenomena currently shaping our existence, such as the social impact of global warming, will nourish and develop prototypes for eco-social renewal, combining science, technology, and the arts. The initiative was launched in November 2020 with the Driving the Human Opening Festival, which amounted to three days of public presentations broadcast worldwide from ZKM, structured thematically around topics such as (Non-)Human, Habitat, Economy, Technology, Knowledge, and Access. In the following exchange, Opening Festival participants Freo Majer (founder and artistic director of Forecast and founding director of Driving the Human with Jan Boelen) and Ariana Dongus (PhD candidate at Karlsruhe University of Arts and Design and media scholar, journalist, and teacher) discuss the topics, inspirations, models of exploration, and backstory behind this initiative, which will continue with an Open Call for proposals running from February 10 to April 9, 2021.
MOUSSE: Driving the Human investigates themes and phenomena such as the social impact of global warming, contemporary processes of exchanging values and objects, energy cycles, and technology-driven disruptions. What prompted you and Jan Boelen—as founding directors of this research project—to tackle such a wide range of topics?
FREO MAJER: The question of how humans might live on planet Earth in the future is deeply intertwined with processes sufficiently complex that it isn't productive to simplify or melt them down into something like a catalog of tasks or challenges. Too often a discourse around global warming and the environment is charged with a moralism that doesn't necessarily help solve concrete problems. So, with Driving the Human, we take a road that may be rougher and more challenging because it deals with the details. Which also means dealing with complexities, ambiguities, doubts.
M: What is the vision behind Driving the Human, and what inspirations and models of exploration have motivated you?
FM: Its conceptual and methodical origin is the Forecast program, which I initiated in 2015 with the aim of fostering artistic creativity. It is based in Berlin, but is international and interdisciplinary in nature. It follows the conviction that art, as much as any other kind of creative practice, needs radical freedom and total support. The program foments ideas and talents by facilitating research and production based on individual mentoring. Forecast shares an earnest urge to experiment and learn with the talents and organizations involved. This calls for diligence and perseverance, but also for the courage to fail—and finally to fail better, as Samuel Beckett put it.
Like many other hopeful initiatives today, we believe that ingenious ideas are nourished by holistic approaches that are open, multilayered, and fluid, rather than from attempts to steer a research process with predefined methods, or even end results, in mind. Two years ago, Forecast initiated a direct predecessor to Driving the Human, called Housing the Human, which ran from 2018 to 2019 and looked into questions of future coexistence in the human habitat—but with a clear focus on space, so architectural and design practices constituted key elements of that work.
M: Could you expand on how you and your team will go about this three-year (2020–23) research initiative?
FM: We describe our form of research as a prototyping process—although, here, the idea of prototyping is not as purpose- or market-driven as commercial design processes usually imply. Driving the Human, as a conceptual "child" of Forecast, could on one hand be described as a nourishing ground, supporting framework, or biosphere, implying that many different ways of thinking and making will be invited to use it. But the project also shares another quality that Forecast has developed over the past years: a very active method that first identifies and activates concepts that seem promising, and then helps deepen, sharpen, reinforce, and publicly boost them in order to prompt a wider public discussion.
M: Driving the Human is jointly led by four partner institutions: acatech – National Academy of Science and Engineering; Forecast, where you serve as artistic director; Karlsruhe University of Arts and Design; and ZKM | Center for Art and Media. What are the specific strengths of these organizations, and how will their collaboration create a network of knowledge?
FM: The partners each contribute unique interests, practices, and abilities that add up to a form of interdisciplinarity that is still rare. ZKM of course has an impressive history of working with interdisciplinary practices, particularly between art and science, and has been internationally relevant in the Anthropocene discourse and related aspects of the human habitat—most recently in the exhibition Critical Zones, curated by Bruno Latour, which has been important for the inception of Driving the Human.
Jan Boelen, as director of Karlsruhe University of Arts and Design (HfG), brings in a radically liberal way of facilitating and encouraging processes of reflecting, inventing, and designing, consistently based on a holistic view and always considering social and political implications. HfG, together with ZKM, will be able to accompany the seven project developments of Driving the Human with an interdisciplinary research cluster.
acatech works at the intersections of science, engineering, and technology. It can help design and moderate knowledge exchange and discussions that connect creatives and scientists involved in the project with a broader public, with policymakers, and with economic stakeholders. Its network also includes prominent scientists from the humanities and social sciences.
And, finally, as the initiator and coordinating entity, Forecast will contribute its experience with transdisciplinary and processual practices, and plays an important role in inclusive international communication. Throughout the project's development, the four partner institutions will remain in contact and continue to exchange knowledge, contributing to the creation of a larger network with solid roots, which aims to continue and remain active beyond 2023.
M: Following the November 2020 Opening Festival—three days of digital presentations broadcast worldwide from ZKM and Karlsruhe University of Arts and Design—Driving the Human will continue with an open call (February–April 2021); the presentation of twenty-one projects (October 15–17, 2021); the presentation of a shortlist of seven projects (December 10–12, 2021); their prototype development (January–December 2022); and the unveiling of the seven tangible prototypes (December 2022). What more can you say about these various stages?
FM: Following the Opening Festival last November, the current phase is about defining topics and questions that could be relevant to spark discussions and form the open call that will start on February 10, 2021. The second phase will begin with a public discussion of twenty-one selected concepts in October, hosted by Forecast in Berlin. After the selection of seven final proposals, those will be presented to the public later in the year in December, in a conference organized by acatech in Munich. Those projects will be further developed and produced until the end of 2022, when Forecast again acts as a host of a multidisciplinary festival, presenting and contextualizing the seven prototypes.
M: How do you expect the final prototypes might be experienced? Can you foretell the forms will they assume?
FM: Driving the Human will condense the conceptual results into instructive designs, whatever form those may take. In any case, the seven prototypes will be physically experienceable, whether in the form of an architectural mock-up, a performance, an installation of design objects, or a media work, and they will all be presented and publicly discussed at the multidisciplinary festival.
M: The Opening Festival saw the participation of a heterogeneous group of panelists: artists, curators, academics, historians, physicists, writers, designers, architects, journalists, researchers, sociologists, educators. How did you and the team engage with and coordinate them all? What was the thinking behind it?
ARIANA DONGUS: I wasn't involved in the coordination of the opening festival, but from my experience as moderator I was very happy with the panel concept. It was obviously difficult to translate a festival format that was planned to take place at ZKM into an online environment, but I think the curatorial team did a great job to minimize the screen fatigue that we all must deal with during the global pandemic. This is why the panels dispensed with the traditional panel discussion format and tried to create an environment for a more organic conversation, in which the moderator was not only asking questions but also is an expert on the topic and actively involved in the conversation. This made the panels very lively. The possibility for the audience to ask questions through the Telegram channel was used widely. And after each panel, the discussions and sharing of knowledge continued, which was beautiful to see.
M: What factors attract you the most in such fields, and what new visions did you personally witness after the Opening Festival?
AD: It's important to think outside the box and bring together a variety of thinkers and makers to start dialogues on how to deal with the pressing cultural, social, and political issues of this age.
M: How was the Opening Festival structured daily? And what role did the audience have?
AD: The festival was structured through various formats that gave different types of input: panels, film screenings, et cetera. And as I mentioned, the curators started a Telegram channel that the audience could join, which was used frequently to ask questions and continue discussions afterward.
Freo Majer is the founder and artistic director of Forecast, an international mentorship program that transcends disciplines and geographic locations to connect cultural practitioners with renowned mentors. Trained as an opera director, Majer had a career as a director and producer in European theaters, opera houses, and festivals, including at Mainz State Theater, Lucerne Theater, Bremen Theater, and the international festival Theater der Welt. Driven by his own experience, and recognizing gaps in the types of support available to cultural workers, he changed paths and founded Forecast in 2015. Together with curators and festival directors from various European cities, he initiated the interdisciplinary research project Housing the Human in 2017–19.
Ariana Dongus is a media scholar, journalist, and teacher based in Berlin and Karlsruhe. In exploring the intersection of biometrics, colonial pasts, new forms of work, and machine intelligence, she contributes to a critique of today's digital economies. Her recent publications include journalistic reports and essays. She is a PhD candidate at Karlsruhe University of Arts and Design, where she also works as a lecturer and coordinates KIM, a research group for critical studies in machine intelligence.
Driving the Human Opening Festival participants:
Frédérique Aït-Touati, Albert-László Barabási, Michel Bauwens, Bio Design Lab (Lisa Ertel, Ina Grabosch, Julia Ihls, Anne-Sophie Oberkrome), Jan Boelen, Melanie Bonajo, Joanna Bourke, Claudia Chwalisz, Alba G. Corral & Tutu, Sasha Costanza-Chock, Ariana Dongus, Sabine Faller, Feral Atlas Collective (Lili Carr, Feifei Zhou), Jan Fermon, Anett Holzheid, Maximilian Ilse, Indy Johar, Susanne Kadner, Michael Kaethler, Karrabing Film Collective, Barbara Kiolbassa, Bogna Konior, Kim André Lange, Sarat Maharaj, Freo Majer, Julien McHardy, Daria Mille, Alexandre Monnin, Simone Niquille, Hans Ulrich Obrist, Alexandra Pirici, Guillaume Pitron, Lena Reitschuster, Teresa Retzer, Vera Sacchetti, Martina Schraudner, Jeremy Shaw, Jonas Staal, Isabelle Stengers, Jenna Sutela, John Thackara, Vivien Tauchmann, Julijonas Urbonas, Nomeda & Gediminas Urbonas, Peter Weibel, Cary Wolfe, Richard D. Wolff