EXHIBITIONS
"Duet with Artist. Participation as Artistic Principle" at Museum Morsbroich, Leverkusen
Close
1
2
3
4
5
6
7
8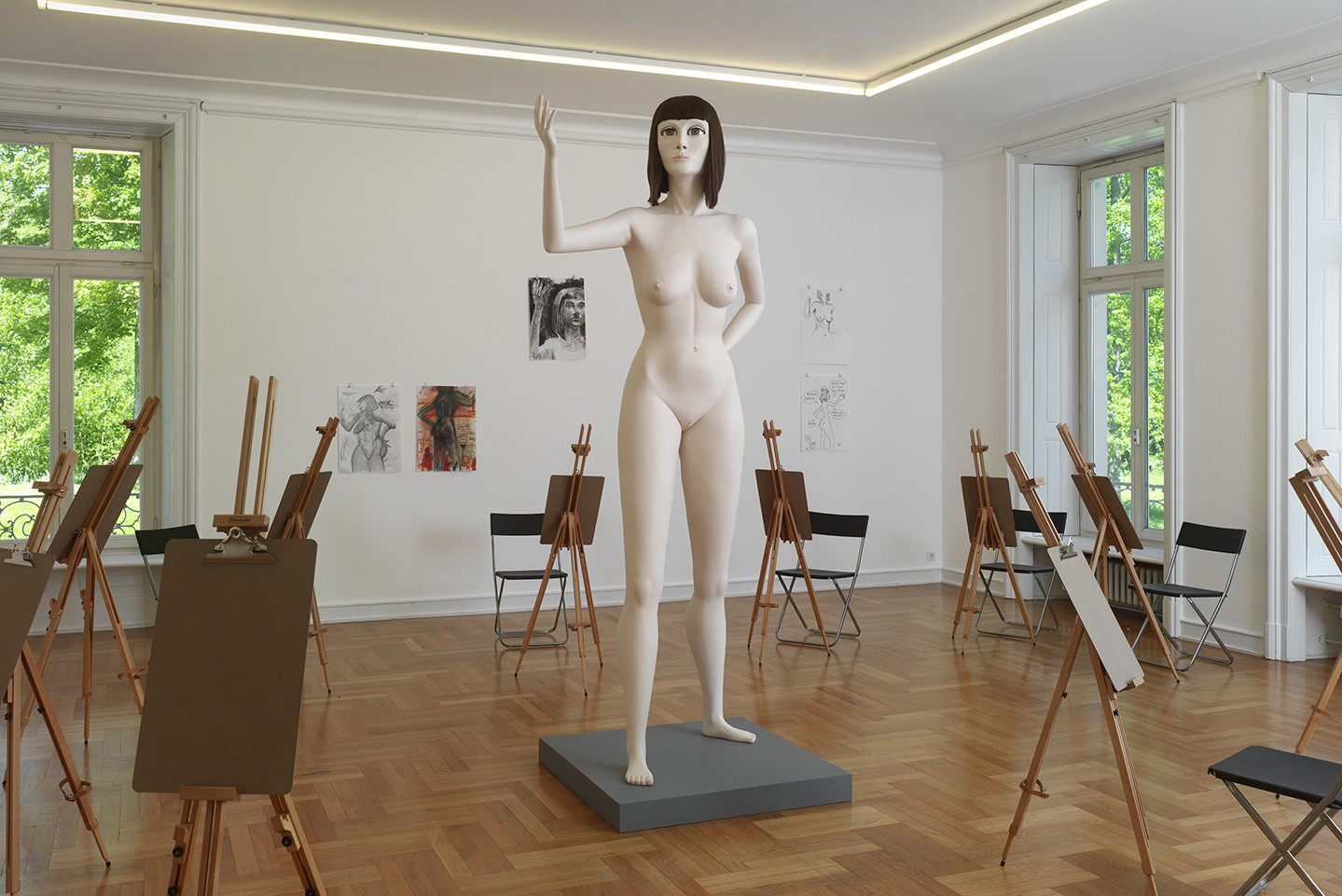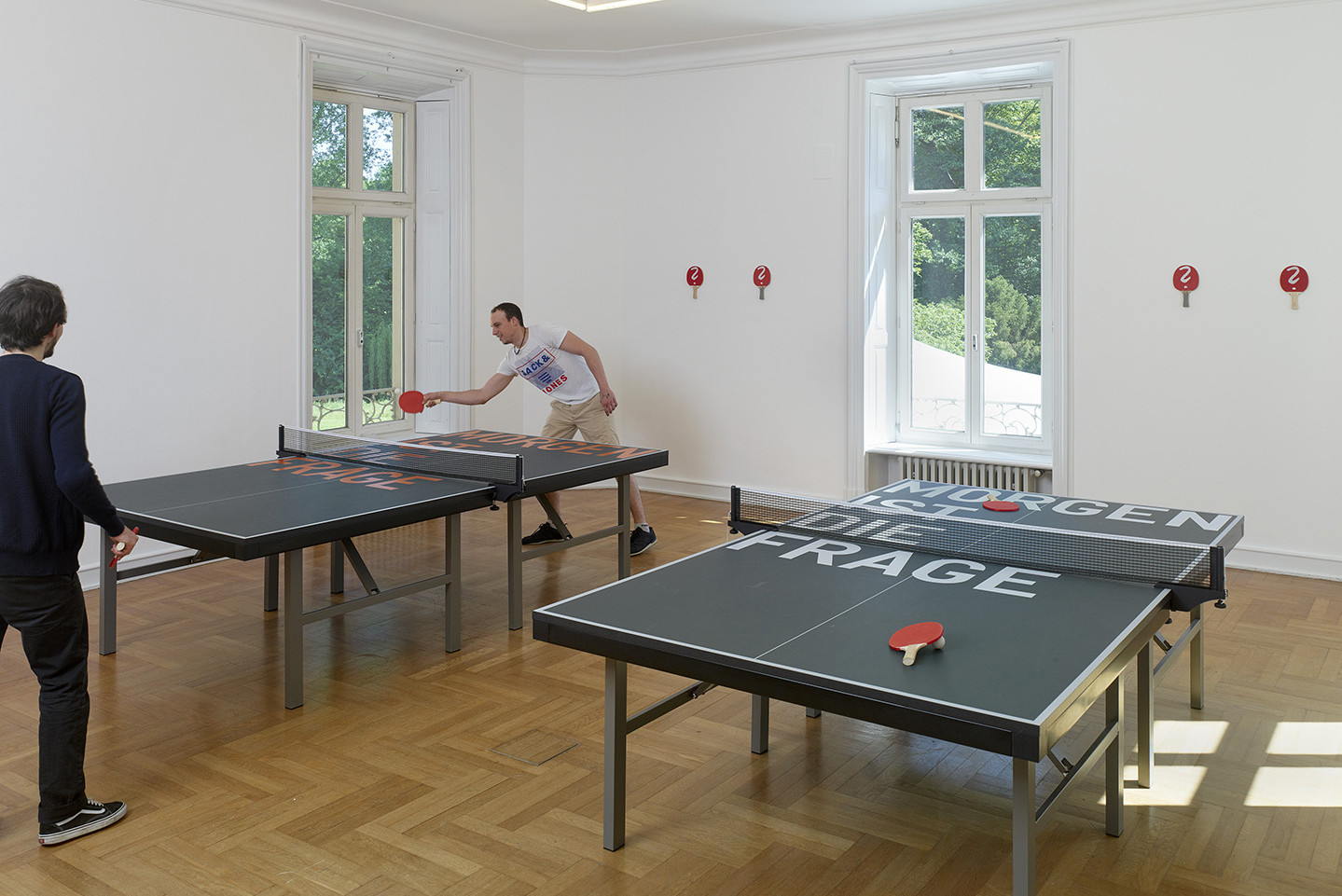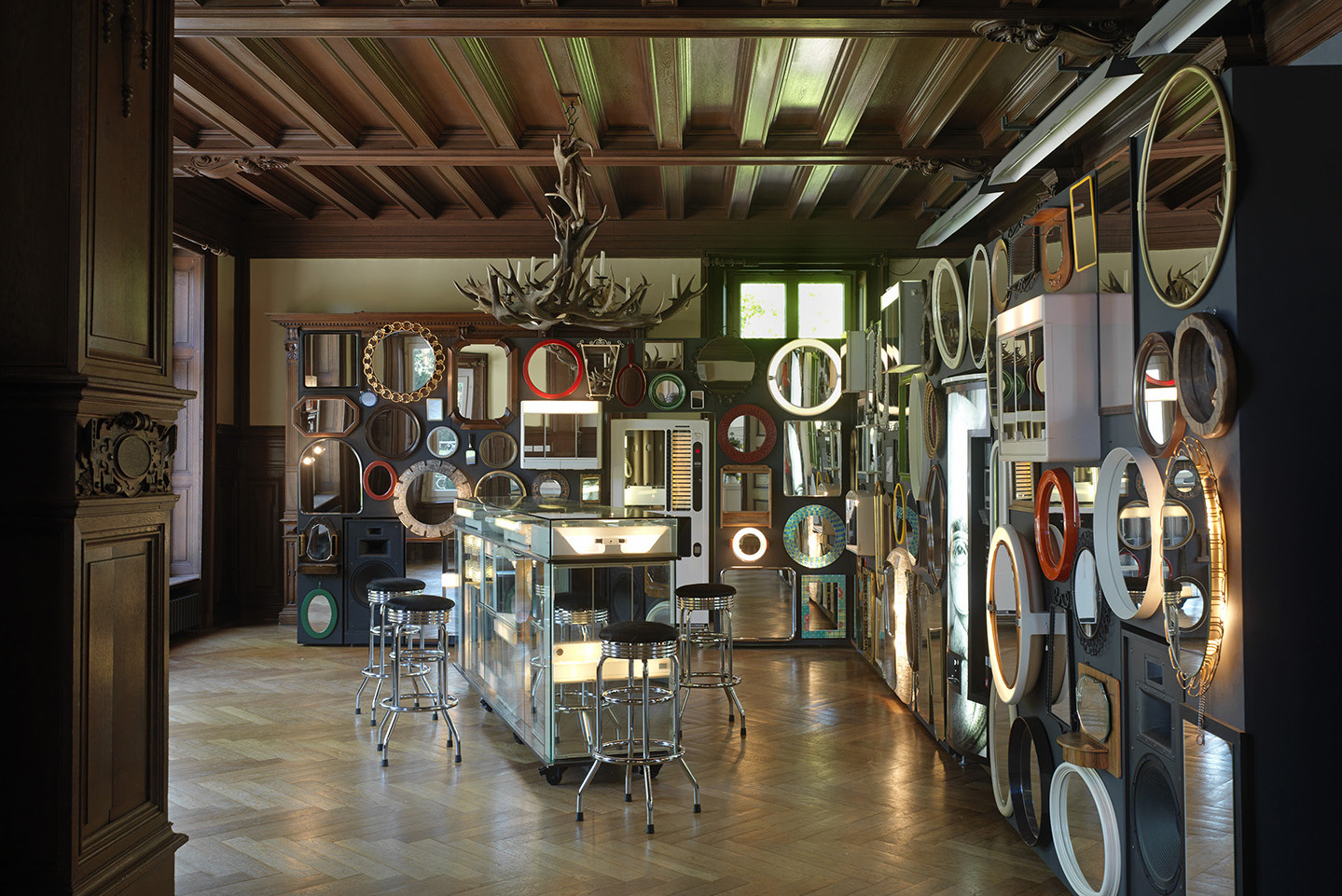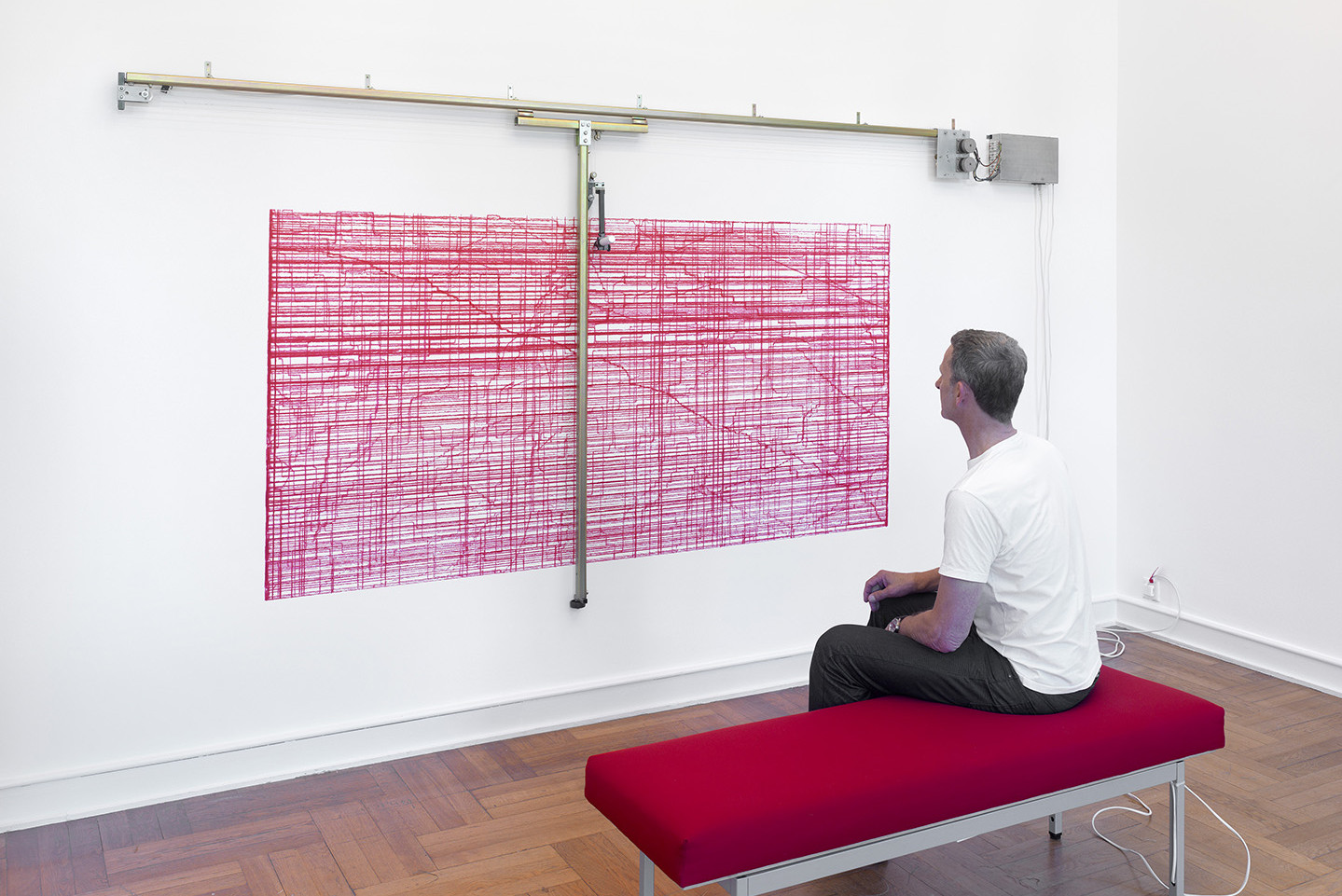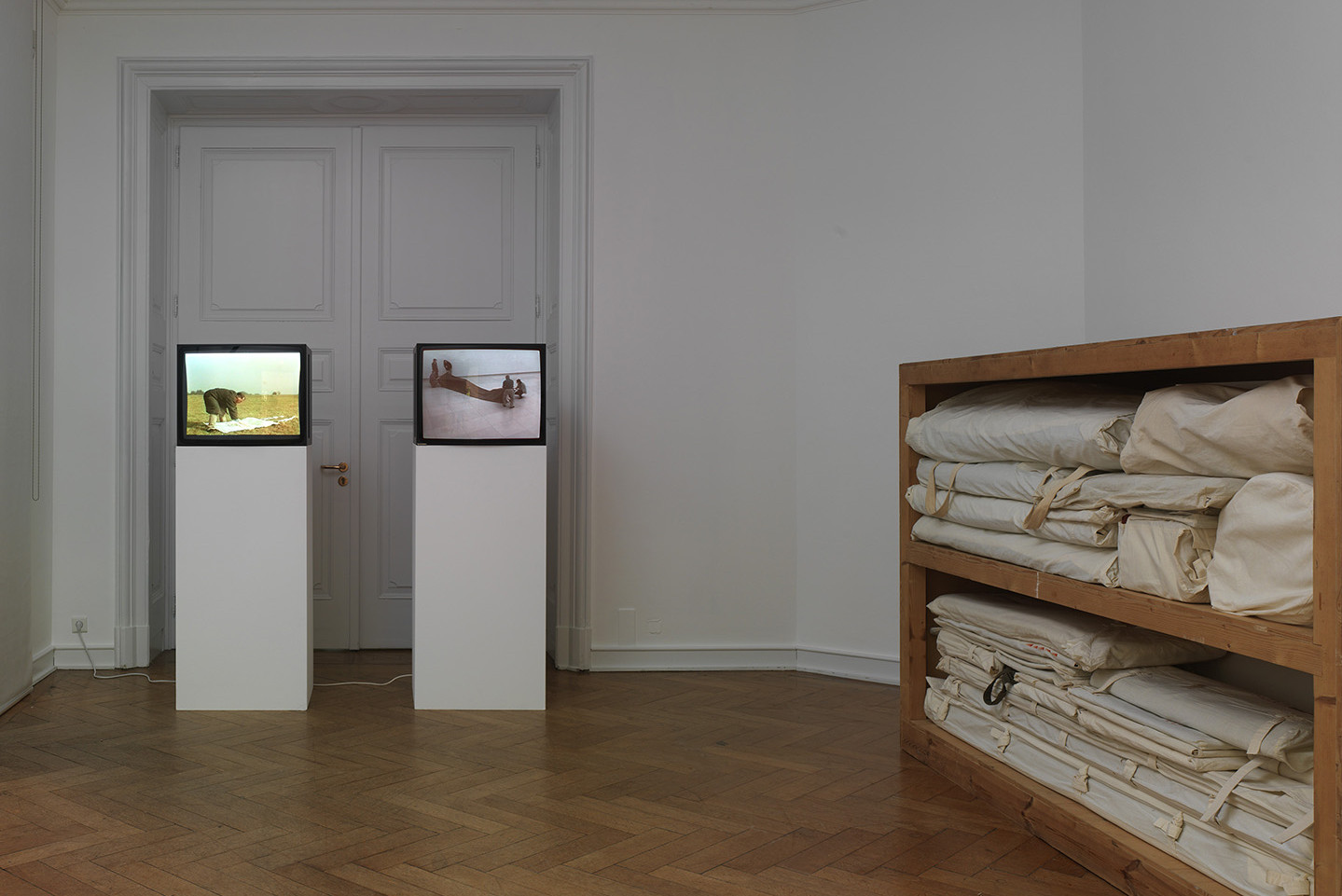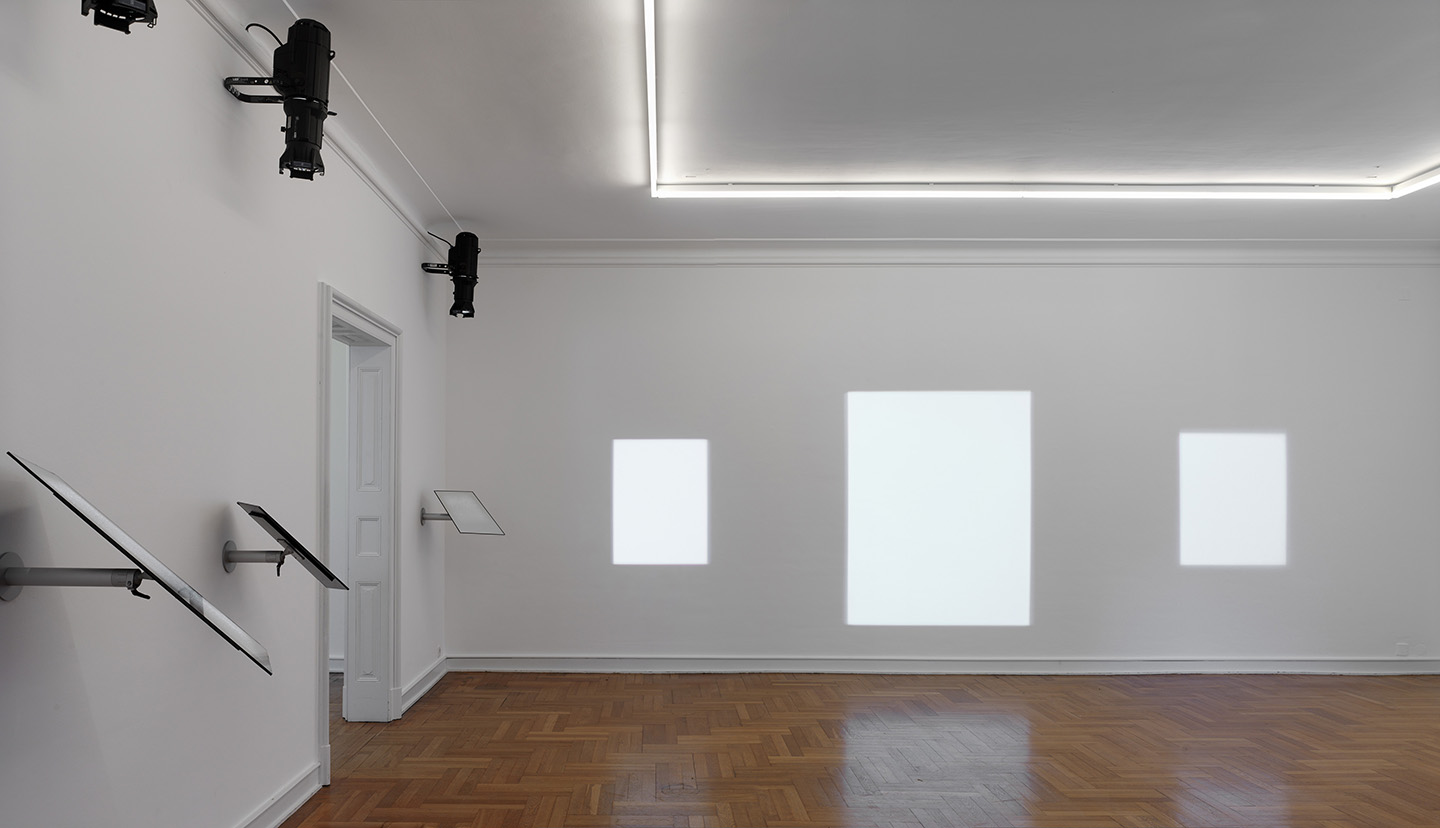 With works by Vito Acconci, Davide Balula, Robert Barry, Joseph Beuys, Angela Bulloch, John Cage, Christian Falsnaes, Claus Föttinger, //////////fur//// art entertainment interfaces, Florian Graf, Rodney Graham, Hans Haacke, Jeppe Hein, Christine Hill, David Horvitz, Pierre Huyghe, Christian Jankowski, Yves Klein, Tomas Kleiner, Mischa Kuball, Dieter Meier, Bruce Nauman, Yoko Ono, OPAVIVARÁ!, Marjetica Potrč und Wapke Feenstra, Antje Schiffers – Myvillages, Tino Sehgal, Gabriel Sierra, David Shrigley, Juergen Staack, Rirkrit Tiravanija, Mary Vieira, Wolf Vostell, Franz Erhard Walther, Gillian Wearing, Franz West, Erwin Wurm, Haegue Yang, and Zentrum für Politische Schönheit
The exhibition Duet with Artist. Participation as Artistic Principle spotlights the role that the audience plays in creating an artwork. Duet with Artist features works of more than thirty international artists that are conditioned on the participation of visitors, who create, control or complete artistic processes. At the same time, an extensive historical section examines the history of participatory works since the 1950s.
The active role of the audience transforms the museum institution into a space of possibilities. Just as the participation and involvement of as many social groups as possible in various processes of a democratic community is an essential constitutive element, the exhibition also calls on the audience to take on a formative role. Withdrawing into a passive stance is not an option in either case.
Freedom of action is fundamental for our society – it is up to each of us to defend it and to inspire enthusiasm for it in others. And what better place is there to achieve this than in art, with its arguments that appeal to both the intellect and the senses? The insistence on individual participation and responsibility picks up the thread of the very special history of Museum Morsbroich, which was founded shortly after the end of the Second World War, with the aim of inspiring critical, experimental, forward-looking thought among the city's population following years of dictatorship.
Within this range of themes, Duet with Artist showcases international artistic positions aimed at different forms of public participation. In addition to purely intellectual implications, the focus is also on action-based forms such as interaction, collaboration or cooperation. Such active forms of participation and dialogue also form key aspects of the current sociopolitical debate because they provide impetus with regard to the way we live together in society. By means of the selected works, the exhibition Duet with Artist invites visitors to examine the various aspects involved on an intellectual, cognitive level and also to get directly involved in the creative process.
Curator of the exhibition is Stefanie Kreuzer.
.
at Museum Morsbroich, Leverkusen
until 3 September 2017