EXHIBITIONS
Duggie Fields, Urs Fischer and Nicolas Party at The Modern Institute, Glasgow
Close
1
2
3
4
5
6
7
8
9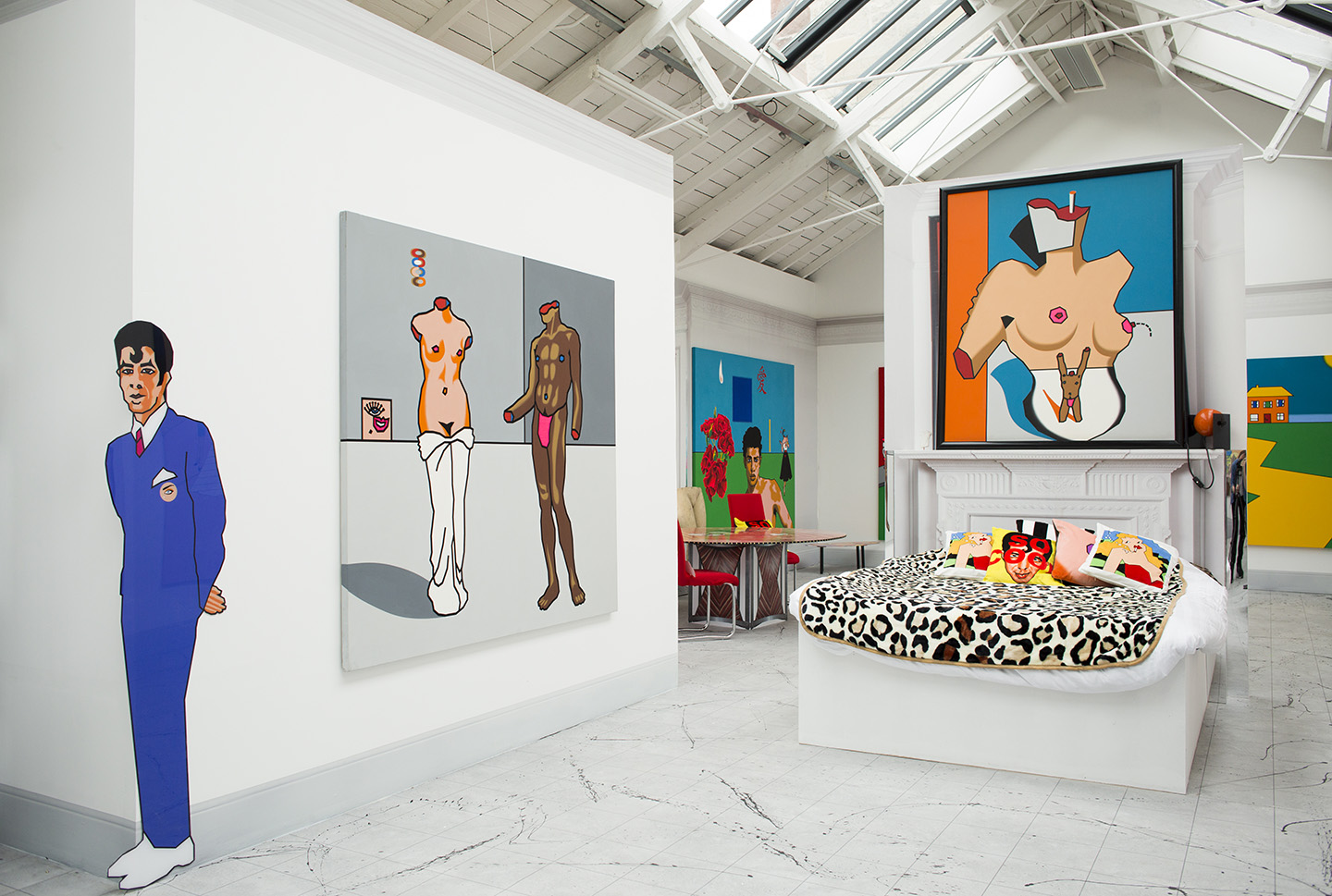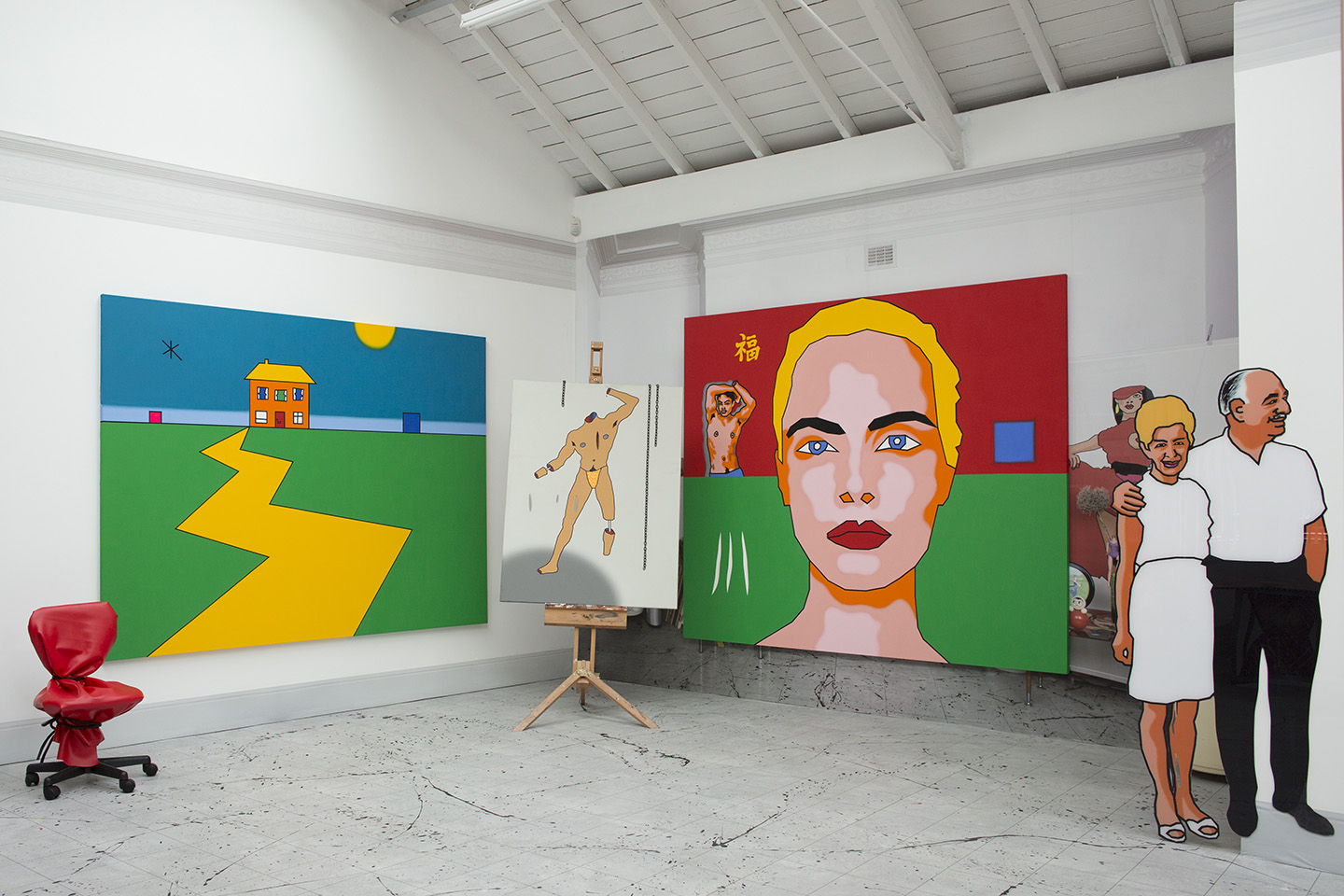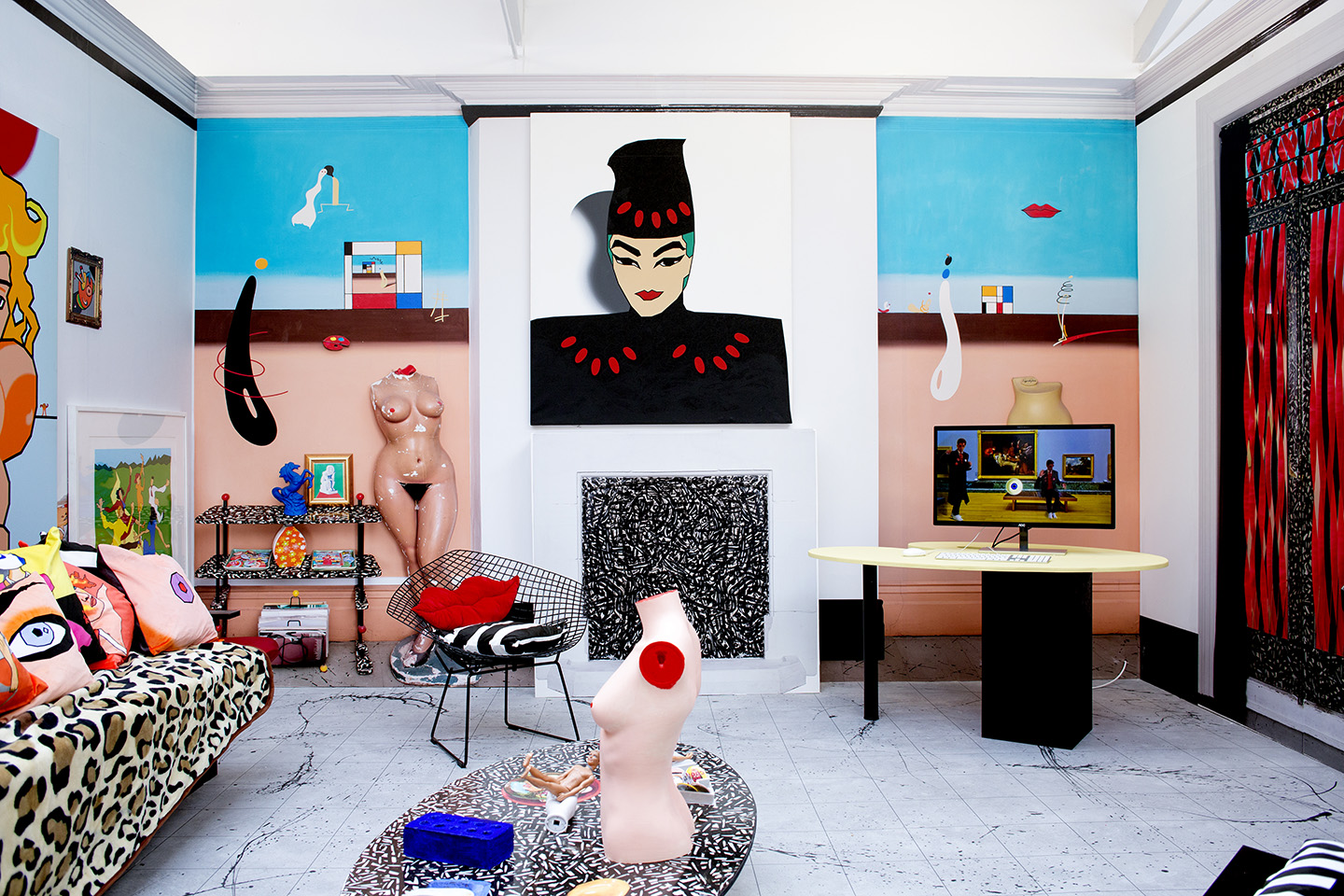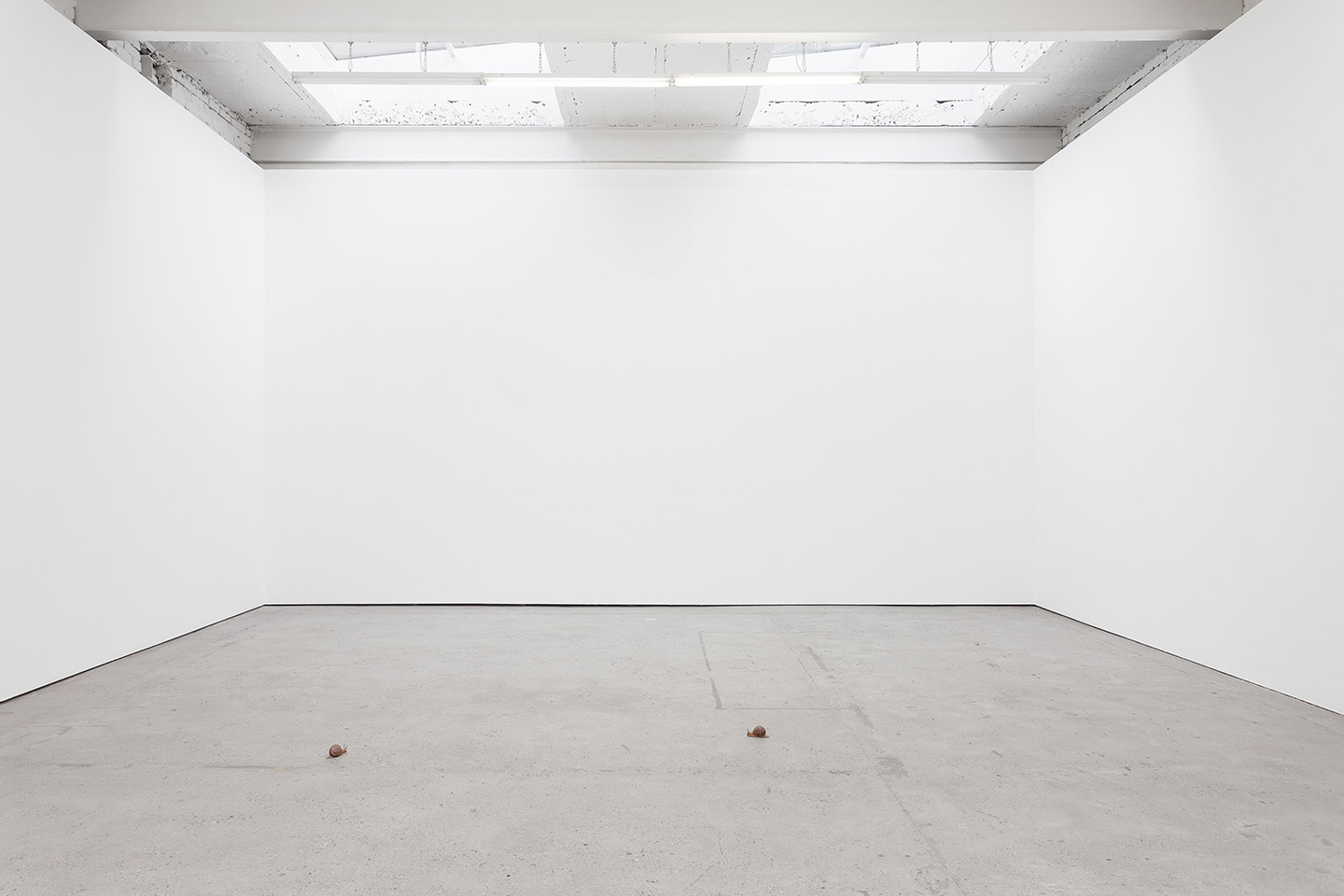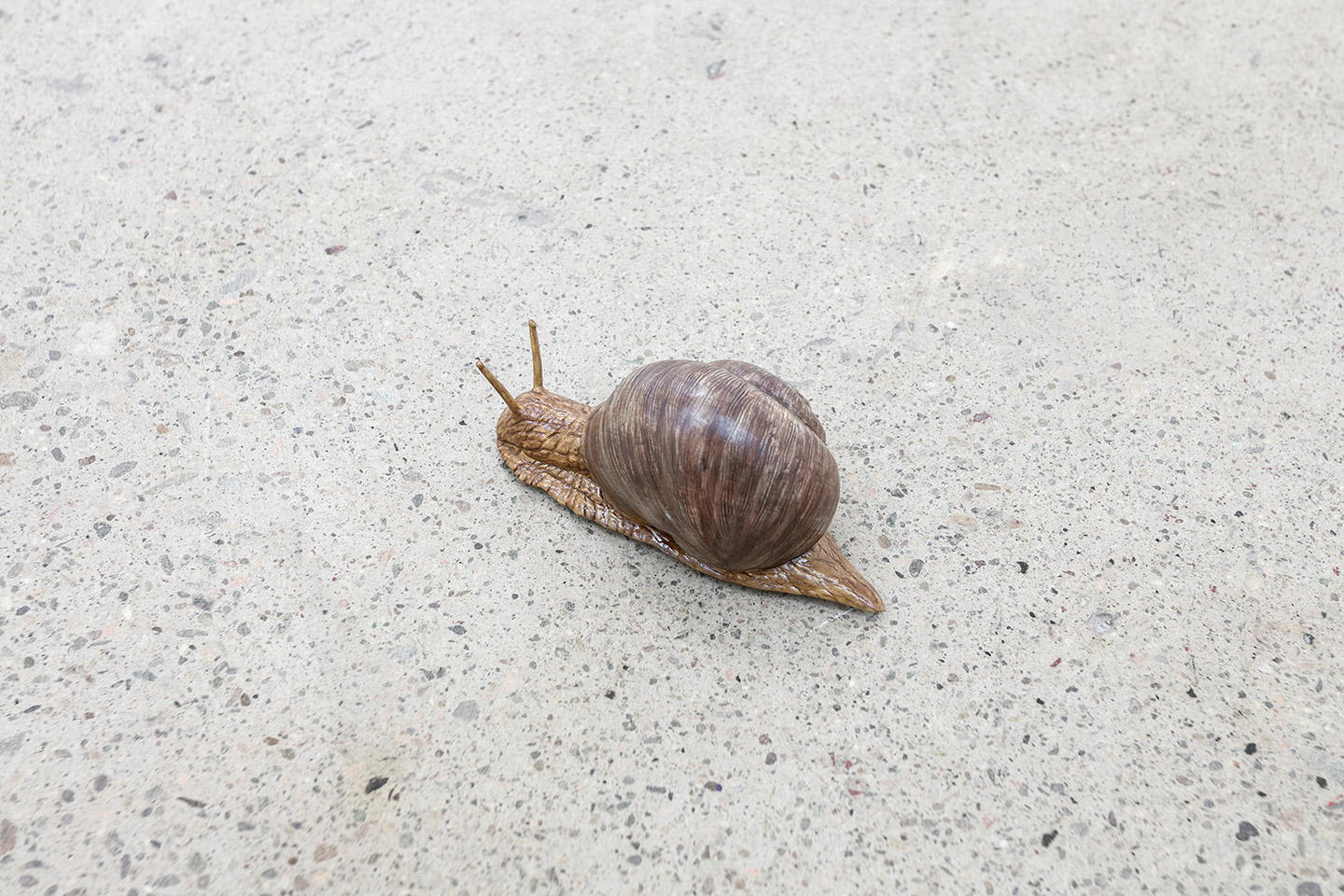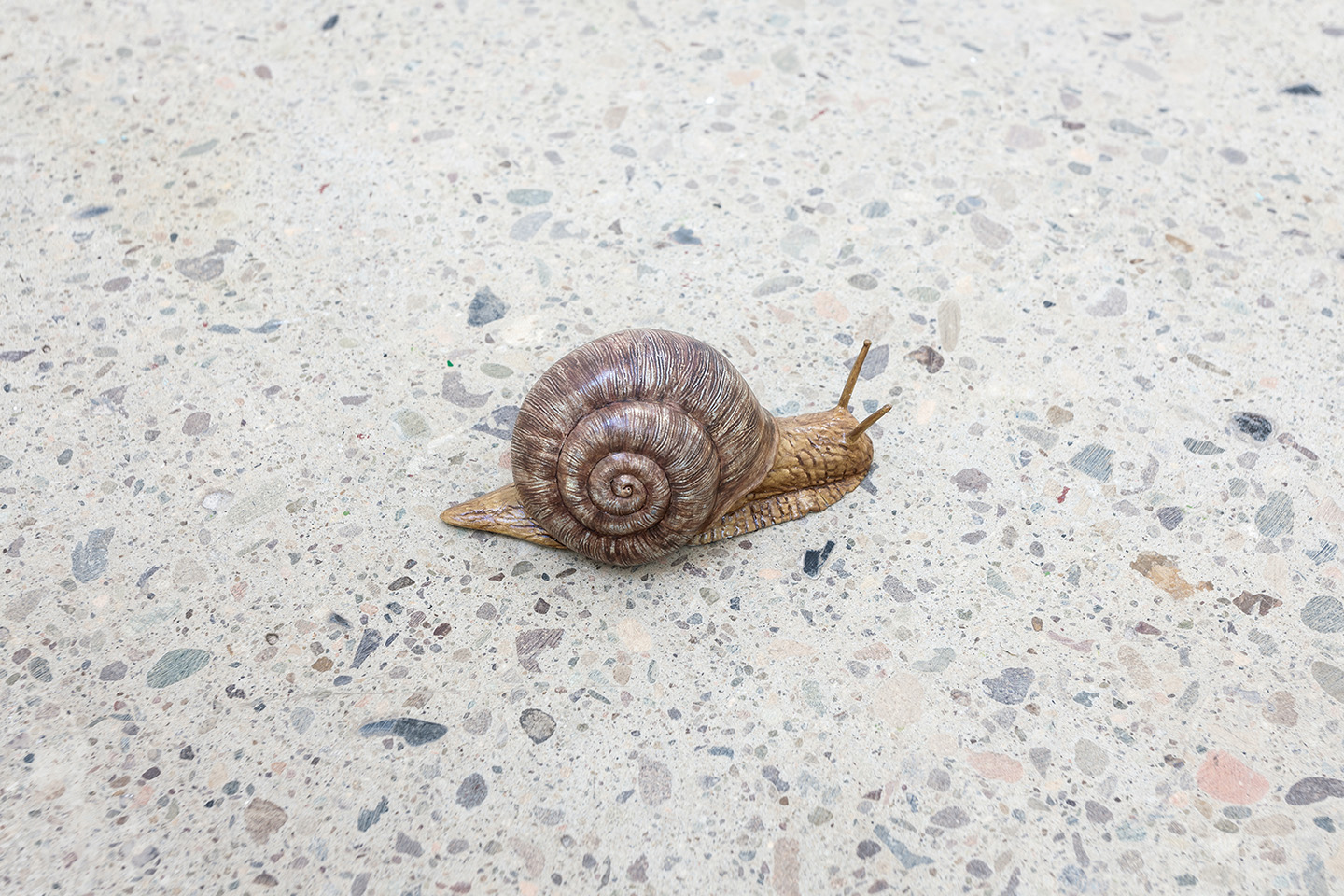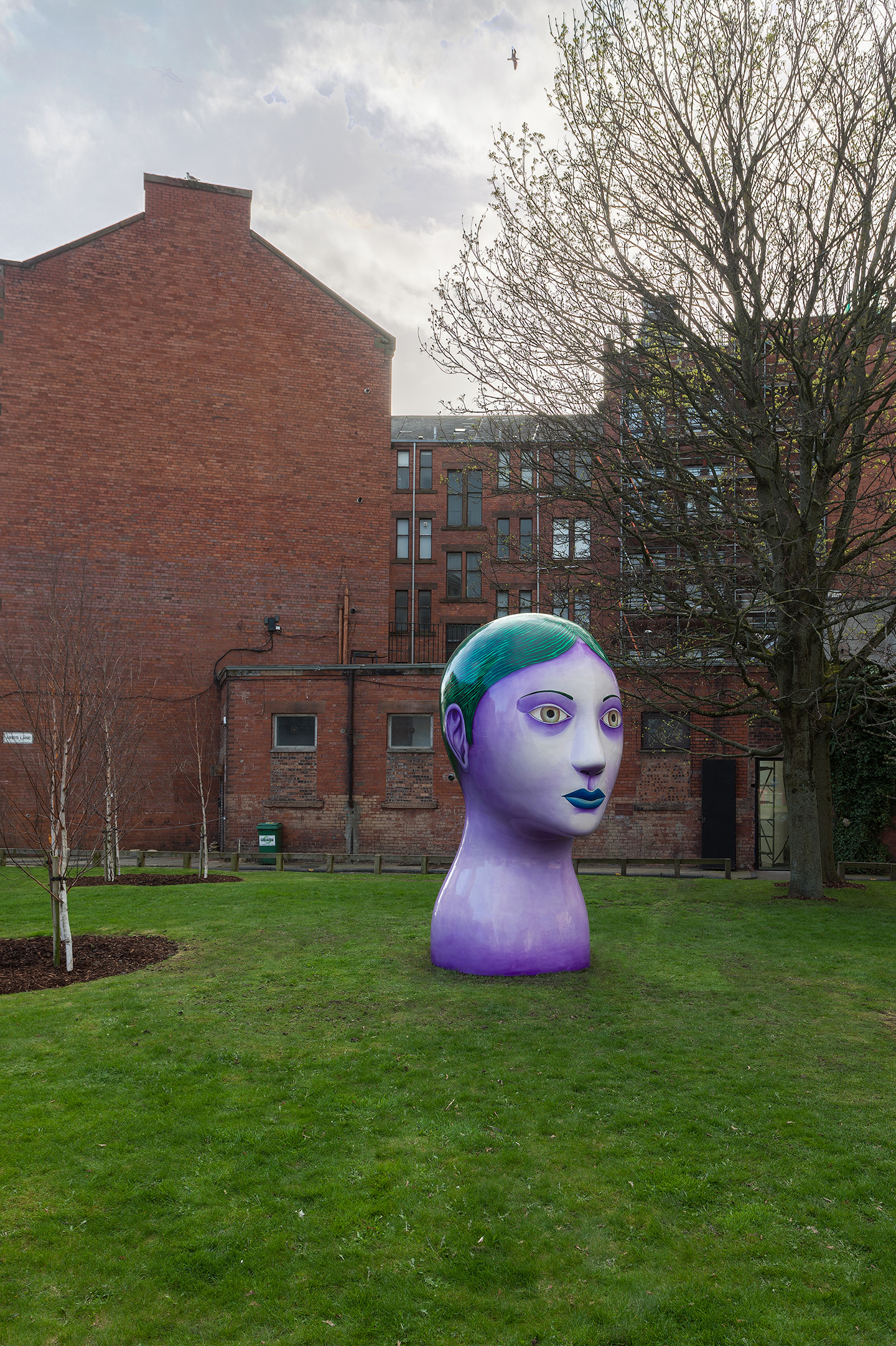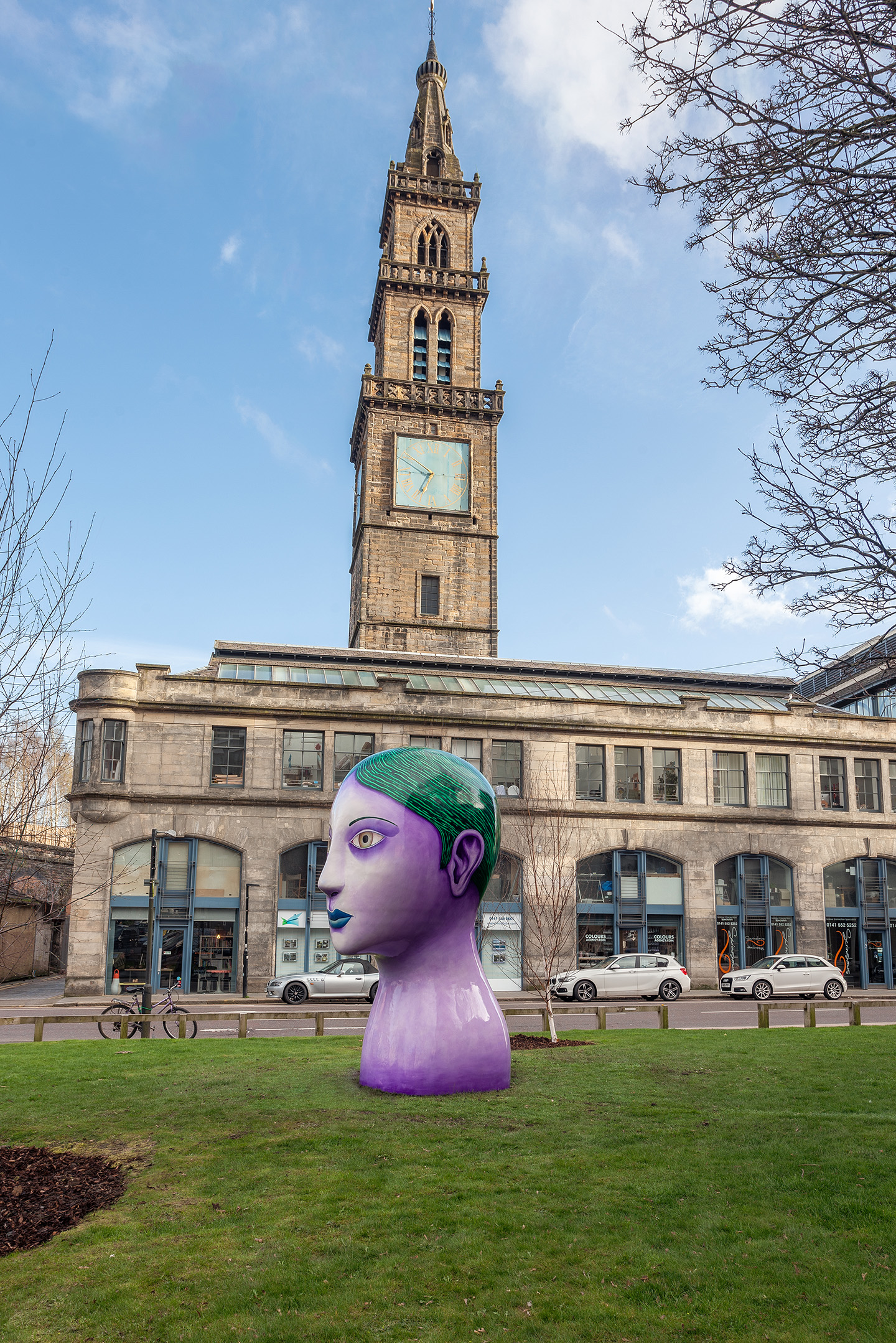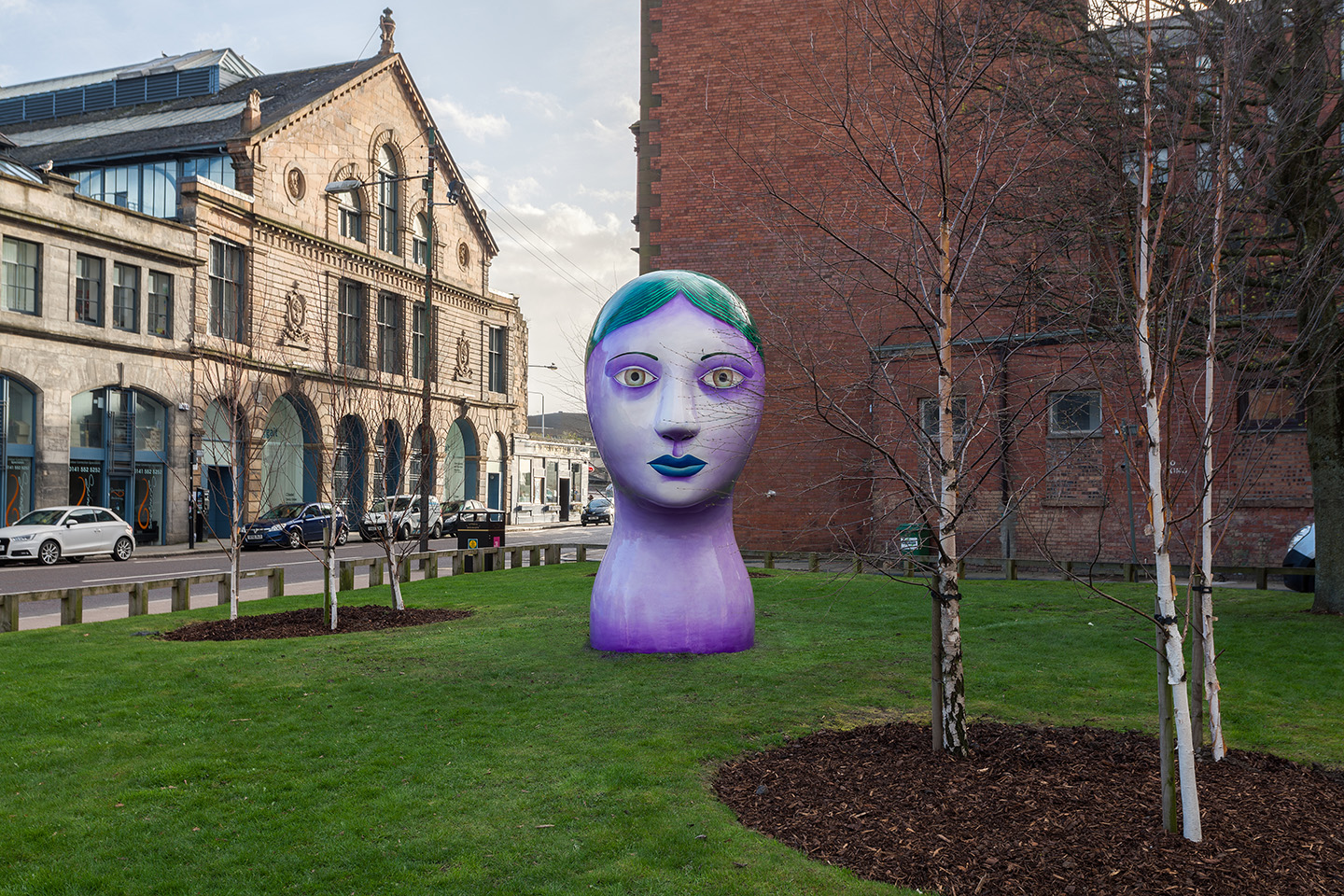 Duggie Fields
For Glasgow International 2018, The Modern Institute's Osborne Street gallery plays host to the reimagining of the personal live-work environment of British artist Duggie Fields. Fields' body of work is marked by a distinct signature style of post-Pop figuration, and self-described since the mid 1990s – MAXIMALism – marrying imagery from classical and popular culture along with art history which is cyclically reused and repurposed within his painted canvases and intrinsically tied to his home of the past 50 years.
Fields has produced the majority of his output from this residence since late 1968, famously shared for a brief time with Syd Barrett. A constant over the last five decades, this unique environment reflects on aspects of Kurt Schwitters' interiors as an early influence on his particular live-work aesthetic. The walls of the living room are painted with references to Joan Miró, Salvador Dali's surreal panoramas and Piet Mondrian's compositions – extensions of the horizons developed in Fields' paintings, albeit with the figurative elements removed. A prolific maker, the space is occupied with furniture customised by Fields, or designed by himself such as the palette chair, which takes inspiration from Gerrit Rietveld's Red Blue Chair, but incorporating what was to become a Fields trademark of sorts – the paint palette shape. The form can be found throughout the apartment in tabletops, rested on the side of stacked canvases and even as mosaics. The floor is splattered in the manner of Jackson Pollock – yet another frequent reference in Fields' earlier works. The mirror is integral to the interior, multiplying both space and imagery – vistas reflected seemingly with no end. The murals, the objects, and the painted panels are Fields' paintings brought into the third dimension.

On the walls of each room and resting up against them, are Fields' large scale paintings – more often than not, concealing more works behind them. Fields is a meticulous and diligent painter – the compositions are predetermined and each work is executed by drawing out a grid on the canvas and then painted in methodically. Fields' subjects and themes are of pop culture figures, iconography and art historical references – they are emphasised and celebrated through repetition and a bright, flat graphic style with defined black outlines, heavily drawn from comic book influences.
 In the early 1980's, Fields was the subject of cultural phenomenon in Japan. Initially brought over by Japanese corporate giant Shiseido to present a solo exhibition of his work in Tokyo. Fields found himself, his work and image utilised for a marketing campaign – a cartoon-like version of Fields in TV ads, his likeness gracing billboards, and life size cutouts in department store displays. This inspired bootleg copies in all sorts of forms – clothes, restaurant decor, posters, home-ware, and even peculiarly, rubbish bin decorations. Far from viewing these counterfeits as infringement, Fields was amused and furthermore, co-opted this unsanctioned approach to production by fabricating his own merchandise – watches, plates, badges – employing the recurring subjects in his practice, but reworked, even remixed.
The role of technology has also played a significant part in developing that aspect of Fields' practice – it has made these modes of production much more accessible whilst also informing the paintings and allowing him to sample and remodel previous imagery into a new, current form. Most notably the potential of the virtual world has expanded Fields' oeuvre to encompass animations, films, and sound, now equally as important to his aesthetic.
Presenting works from the 1970s to the present day against a backdrop that recreates and reimagines Fields' home and studio environment, the installation echoes the re-working and re-sampling employed within Fields' own practice. This intervention in The Modern Institute's Osborne Street gallery acknowledges the inextricable blurring between Fields' work and his life and his wide cultural significance over the last five decades.
Urs Fischer "Maybe"
For Glasgow International 2018, Urs Fischer will present a new work comprising of two manmade snails, moving in perpendicular circles across the Aird's Lane gallery floor. Their slow and steady pace reminds us of a life void of distractions and entertainment.
 It is possible to think about Fischer's production in relation to types of space, both real and imagined, from which the work may have emerged or with which it may be closely associated. Three overlapping spheres can be defined: the studio, the exterior or public space of image and objects, and the realm of fantasy or the fictional. It is these three zones, or the treatment of something from one realm in the manner of  another, that creates a liminal quality in Fischer's work, where things, images, and materials seem not to behave as we might expect them to. – Jessica Morgan, 'Inside, Outside, and Out There', in Urs Fischer, Exhibition Catalogue, MOCA Los Angeles, 2013
Fischer's multi-faceted practice explores and extends the possibilities of sculpture, painting and image production. Drawing on historical and popular culture, he continuously re-adjusts the creation of artworks and the ways in which they are received. His questioning of 'the real' resonates with movements such as Pop, Dada and Surrealism, all of which similarly made use of the found image and everyday objects to create new and unanticipated combinations, and offered new ways to relate to the changes in our environment and it's ferocious collision of visuals. The idea of time, process and transience in Fischer's installations often create uncanny and illusory environments. In these environments he challenges the mechanisms of our perception, stimulating an awareness of the physical and ideological contexts in our surroundings.
 Nicolas Party "Head"
For Glasgow International 2018, Swiss artist Nicolas Party presents 'Head' – a new public artwork within The Modern Institute's Aird's Lane Green Space. Resembling an oversized millinery dummy or a carnival style head, this new sculptural work by Party – produced in fibreglass and painted in the artist's signature graphic style – takes its inspiration from classical monuments. Echoing the fixed stares of the androgynous figures Party depicts in his painted portraits, 'Head' is from a new body of sculptural works first realised in his recent installation at Modern Art Oxford (2017).
Party's practice focuses on examining and re-imagining painting's traditional genres of portraiture, still life and landscape. Working across painting, installation, drawing and sculpture, Party's varied engagement with his chosen medium is reflective of his broader interest in art history and decorative tradition. Party has built up a consistent graphical language within his practice and cites his art historical influences as: medieval art, the late nineteenth-century painters Félix Vallotton and Ferdinand Hodler, and the twentieth-century painters Balthus, Milton Avery and Christian Schad, alongside more contemporary influences such as the multimedia artist John Armleder.
at The Modern Institute, Glasgow
until 26 May 2018