EXHIBITIONS
DYSTOPIA at CAPC, Bordeaux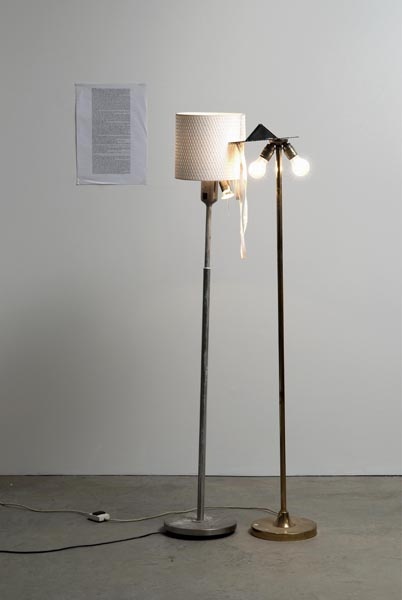 The exhibition "Dystopia" is the offshoot of a screenplay proposed by the American science-fiction writer and theoretician Mark von Schlegell. In this screenplay, which has acted as a basis for the exhibition's construction by Mark von Schlegell and Alexis Vaillant, a curator at the CAPC, dystopia, or utopia's wretched flipside, has been taken not as an end but as a beginning.

Against a backdrop of world crisis, contemporary art is faced by its own theoretical termination, within a reality laid completely bare. The utopian avant-garde is itself perceived as being in cahoots with a destructive consumerist capitalism whose fatal course seems impossible to slow down. For Mark von Schlegell, the traditional Dystopia coming from the Enlightenment and understood as "an imaginary place with a worst-case scenario"* offers contemporary art a possible future.
Dystopia is the present based on which our vision of the past and the future seems altered. Plunged in the present, dystopian art is restricted by a limited viewpoint which gives rise to an indeterminate and potential fictional narrative. As in the theory whereby new worlds come into being in black holes, it is in a dystopian concentrate that utopias appear. It is based on the non-place of dystopia that utopia is conceived in its ideal and uncertain dimensions. Something which prompts Mark von Schlegell to say that: "Dystopia is today".
The sculptures, installations, paintings, performances, films and publications of 46 international artists, some established, others burgeoning, are being shown throughout the ground floor of the CAPC. Haunted by flaws and disorder, the works can be seen as much as apocalyptic visions as abstract speculations addressing the present. As von Schlegell wished, they encourage a reading of the show as a work of fiction, as is attested to by the book accompanying the exhibition, and written in tandem with it. Titled New Dystopia, this illustrated book is Mark von Schlegell's latest novel. The exhibition, for its part, is divided into two parts. On the one hand, a dystopian landscape arrayed in the CAPC's nave and devised like a John Carpenter film set and, on the other, seven rooms or cells where, in a reflective way, the works explore the dystopian aspects of our day and age. Lastly, the whole presentation is plunged into a "Fahrenheit-red" colour bath, which conjures up a world that is as if caught in a sort of on-going sunset.
—
Works by
Wallace Berman / Cosima von Bonin / Brian Calvin /Tony Carter / Marc Camille Chaimowicz / Peter Coffin / Simon Denny / Andreas Dobler / Roe Ethridge / Keith Farquhar / Hans-Peter Feldmann / Aurélien Froment / Cyprien Gaillard / Isa Genzken / Dan Graham / Robert Grosvenor / Sebastian Hammwöhner / Roger Hiorns / Ull Hohn / Des Hughes / Peter Hutchinson / Sergej Jensen / On Kawara / Michael Krebber / Jesús Mari Lazkano / Rita McBride / John Miller / Pathetic Sympathy Seekers / Manfred Pernice / Stephen G. Rhodes / Glen Rubsamen / Sterling Ruby / Julia Scher / Frances Scholz / Michael Scott / Markus Selg / Reena Spaulings / Michael Stevenson / Tommy Støckel / Josef Strau / Blair Thurman / Mathieu Tonetti / Oscar Tuazon / Franz West / Jordan Wolfson
—
Top – Josef Strau, Lamp for the Bad Conscience, 2007. Courtesy: Vilma Gold, London
—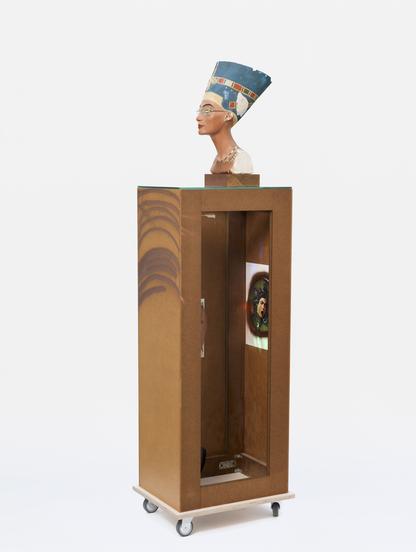 Isa Genzken, Nofretete, 2010. Courtesy: Chantal Crousel, Paris. Photo: Florian Kleinefenn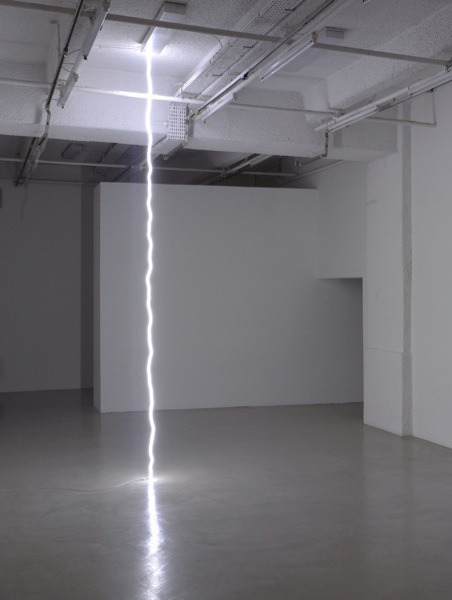 Peter Coffin, Untitled (line), 2010, installation view, "Qualunque Light at Crédac Paris", 2010. Courtesy: the artist and Galerie Perrotin, Paris. Photo: André Morin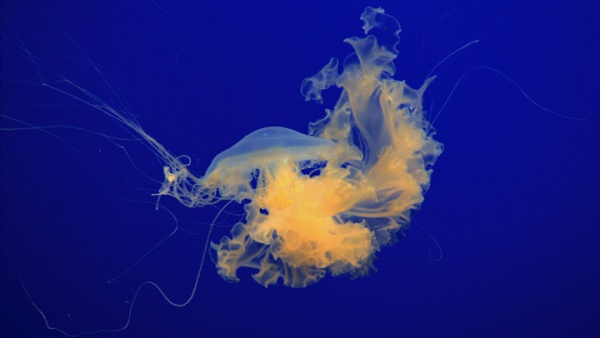 Aurélien Froment, Pulmo Marina, 2010. Courtesy: the artist, Marcelle Alix, Paris and Motive Gallery, Amsterdam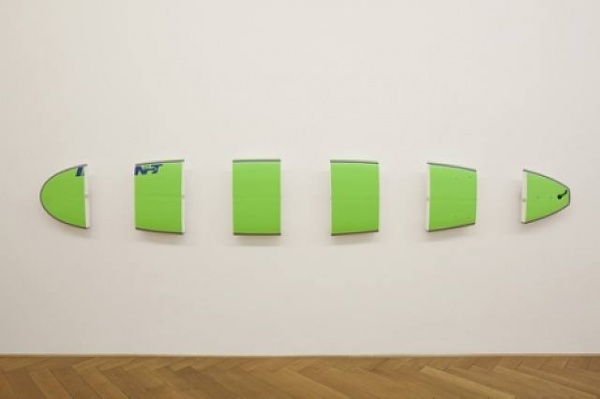 Michael Krebber, INT (green), 2010. Courtesy: Galerie Daniel Buchholz, Köln/Berlin