EXHIBITIONS
"Èdra. All of Italy is silent", Rome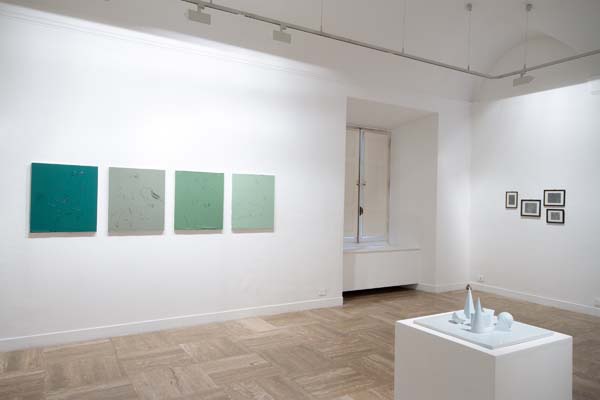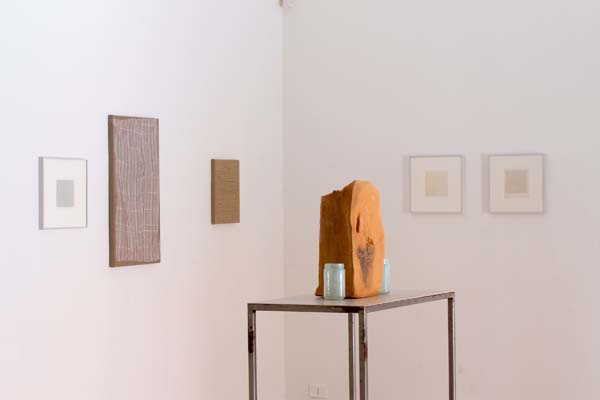 Given the enthusiastic response to the first edition of Èdra, this curatorial project continues and expands its scope. This multi-venue exhibition includes the participation of foreign academies, international cultural institutes and embassies in Rome. The exhibited artworks of both Italian and international artists, even though situated in different physical locations throughout the city, follow one main theme selected by a different curator each year.

The title chosen for the second edition of Èdra by curator Davide Ferri is: "All of Italy is silent". From September 24th to October 4th, 2015, for the first phase of the project, five international institutions will be involved and will be the host sites for a group exhibition that will focus on the theme of an outdated and unlikely image of a silent Italy, depicted through the works of foreign and Italian artists.
The artworks of the invited artists will be presented at the German Academy in Rome – Villa Massimo (Deutsche Akademie Rom – Villa Massimo) (Nomentano),at the Brazilian Embassy in Rome (Historical center / Piazza Navona), at the Russian Center of Science and Culture (Historical Center / Piazza Navona), at the Polish Institute in Rome (Center/Prati) and at the Royal Academy of Spain in Rome (Real Academia de España en Roma) (Gianicolo).
The invited artists are: Helene Appel, Riccardo Baruzzi, Francesco Barocco, Emanuele Becheri, Sergio Breviario, Irma Blank, Bettina Buck, Chiara Camoni, Antonio Calderara, Alejandro Cesarco, Stefania Galegati Shines, Luigi Ghirri, Alice Guareschi, Guido Guidi, Giovanni Kronenberg, Anna Maria Maiolino, Maria Morganti, Elena Nemkova, Ursula Nistrup, Anatoly Osmolovsky, Giovanni Ozzola, Alessandro Piangiamore, Federico Pietrella, Carol Rhodes, Alessandro Sarra.
The inaugural reception for the event will be held on September 23rd at 7pm, at the Royal Academy of Spain, which will be the starting point of a path that the visitor will follow through all five locations. This path will continue with a series of events on September 24th at 6pm at the Russian Center of Science and Culture, and at 7pm at the Brazilian Embassy (by invitation only). Then on September 28th at 7pm there will be a reception at the Polish Institute, concluding with a reception at the German Academy (by invitation only) on October 1st at 7pm.
A musical performance by Emanuele Becheri and Giovanni Kronenberg will take place on September 28th at 8pm at the Polish Institute.
This year's edition will not end with the events of the beginning of this Fall, but will continue during the following season with meetings and moments of reflection that will lead to a second phase involving other international cultural institutions in Rome.
Presented by Untitled Association
_______________
"All of Italy is silent" is a quote from Julio Cortazar's book Imagen De John Keats (1959). It's an unlikely image, almost surreal and completely opposite of the stereotyped image that describes this country as noisy and stagnant.
Yet silence is an undercurring theme of Italy and its cultural history: it's the silence of the countryside, of ancient ruins and of the cities that are custodians of those memories. It recalls a lyrical vision of the landscape as it was described by foreigners as recently as a few decades ago. However, silence is not stillness. On the contrary, silence represents a key feature of 20th century Italian art: it is the recurring impulse towards the ideals of classical times; the retour a l'ordre of which Rome was the driving force at the beginning of the 20th century; the metaphysical tradition and its legacy, and the intimate dimension of much of contemporary Italian art, to name a few.
Academies and foreign institutes embody this concept of silence in their conscious choice of locations in Rome, as well as the architecture of their buildings, referencing a literary topos. They function as interruptions, islands, spaces that foster concentration, where it is possible to explore, discuss and reexamine one's own work, far from the confusing and fragmented urban fabric.
"All of Italy is silent" is not intended to be merely an exhibition of Italian art. The mission is to suggest the possibility of a story about silence, silence that unfolds in a chaotic and multifaceted city such as contemporary Rome, in places that do not belong entirely to the city, such as the academies and foreign institutes, privileged points of observation of the city and our nation.
The show includes a series of artworks, both by Italian and foreign artists that recreate a vision of practices that describe the silence or evoke it or arise and resound in it. The selected works, in fact, can describe/delineate a series of spaces and places that redefine the image of the Italian landscape or, perhaps, that of an non-existent country, one more literary and less real. These works can refer to the concepts of study, daily practice, solitude and concentration, thus evoking the idea of the sacred, inviting the viewer to a slower pace, as a moment of suspended thought and self- reflection.
Davide Ferri
.
"Èdra. All of Italy is silent", Rome
until 4 October 2015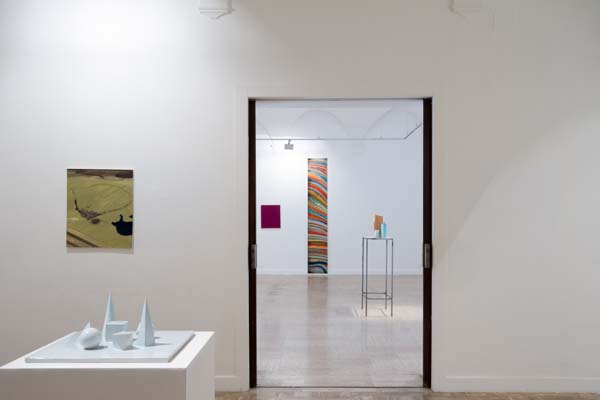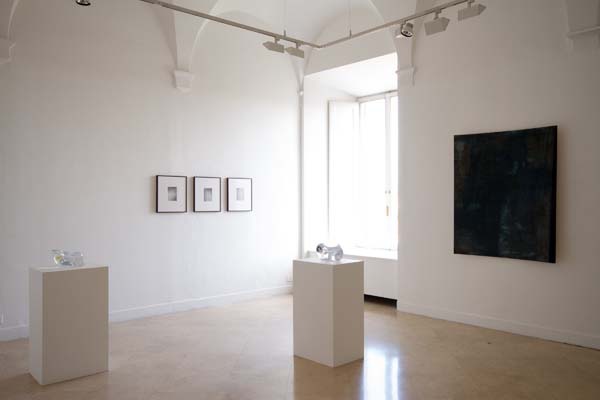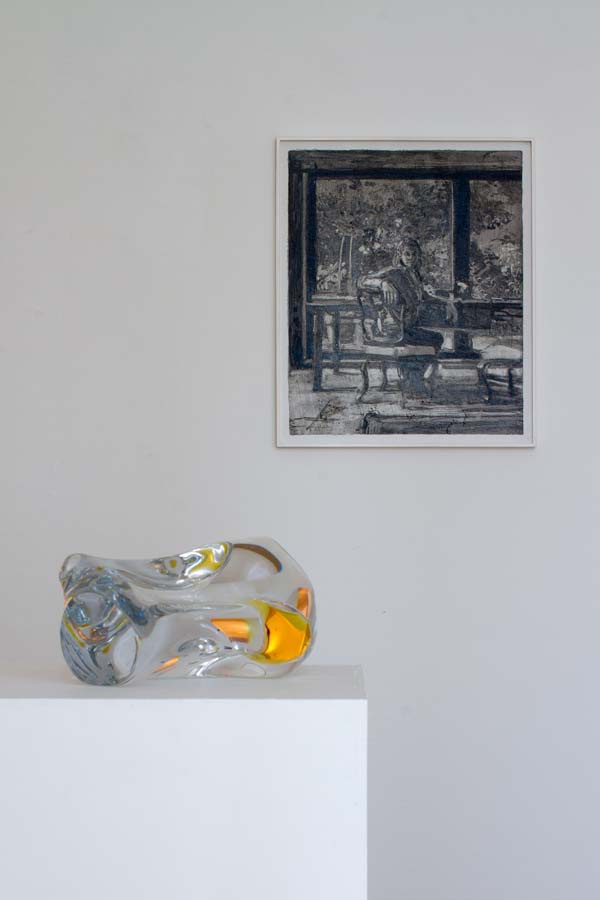 "Èdra. All of Italy is silent" installation views at Royal Academy of Spain, Rome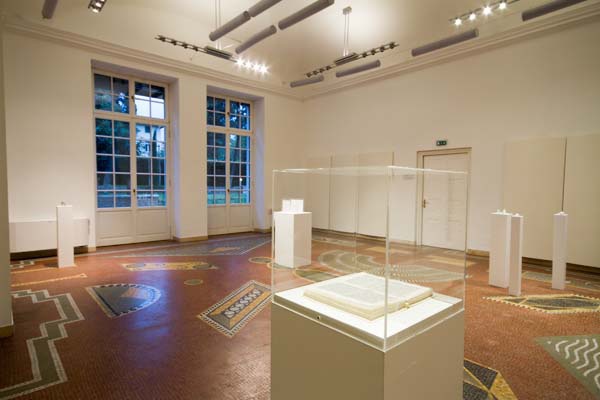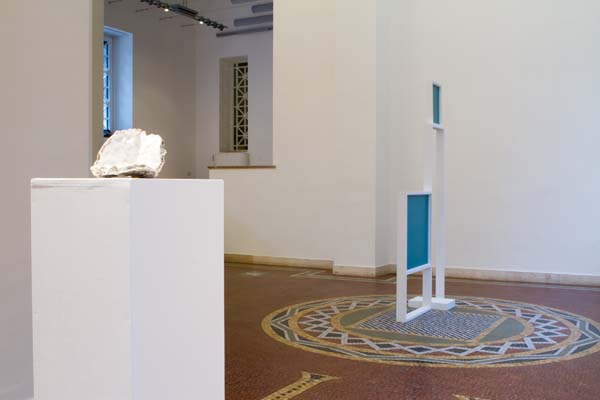 "Èdra. All of Italy is silent" installation views at German Academy, Rome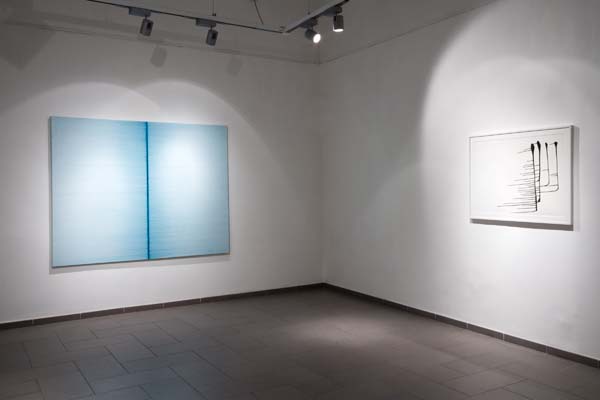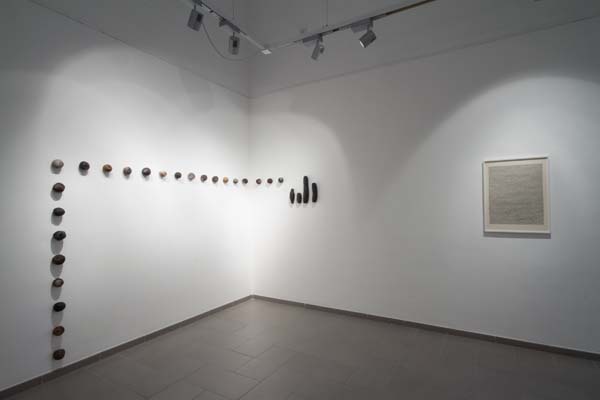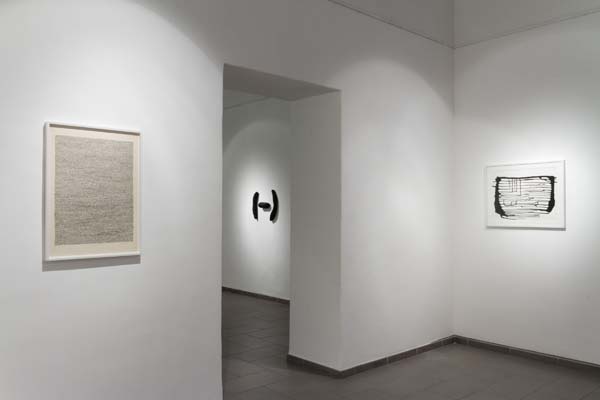 "Èdra. All of Italy is silent" installation views at Brazilian Embassy, Rome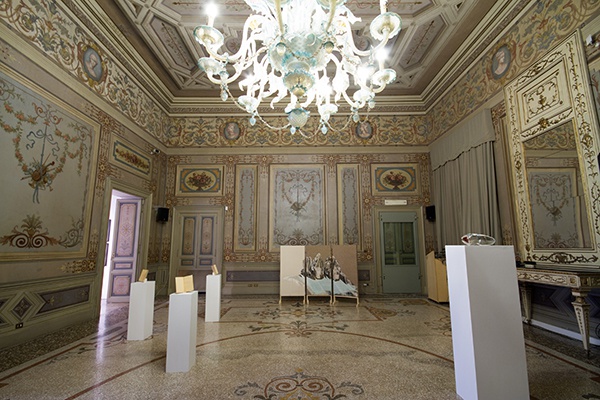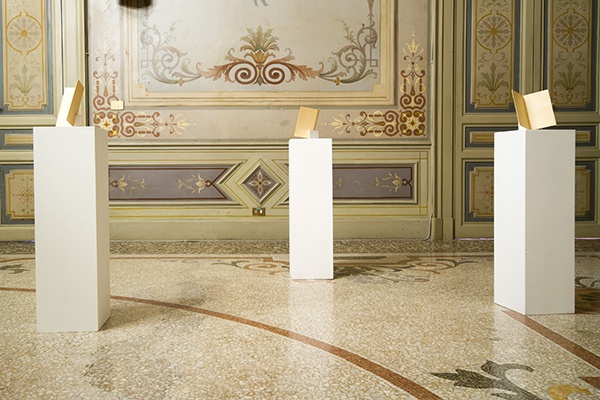 "Èdra. All of Italy is silent" installation views at Polish Institute, Rome
.
Courtesy: Untitled Association, Rome. Photo: Valerio Iacobini/artmobbing.eu