Mousse 71 TIDBITS
Working Nine to Five Five Five: Elif Saydam
Close
1
2
3
4
5
6
7
8
9
10
11
12
13
14
15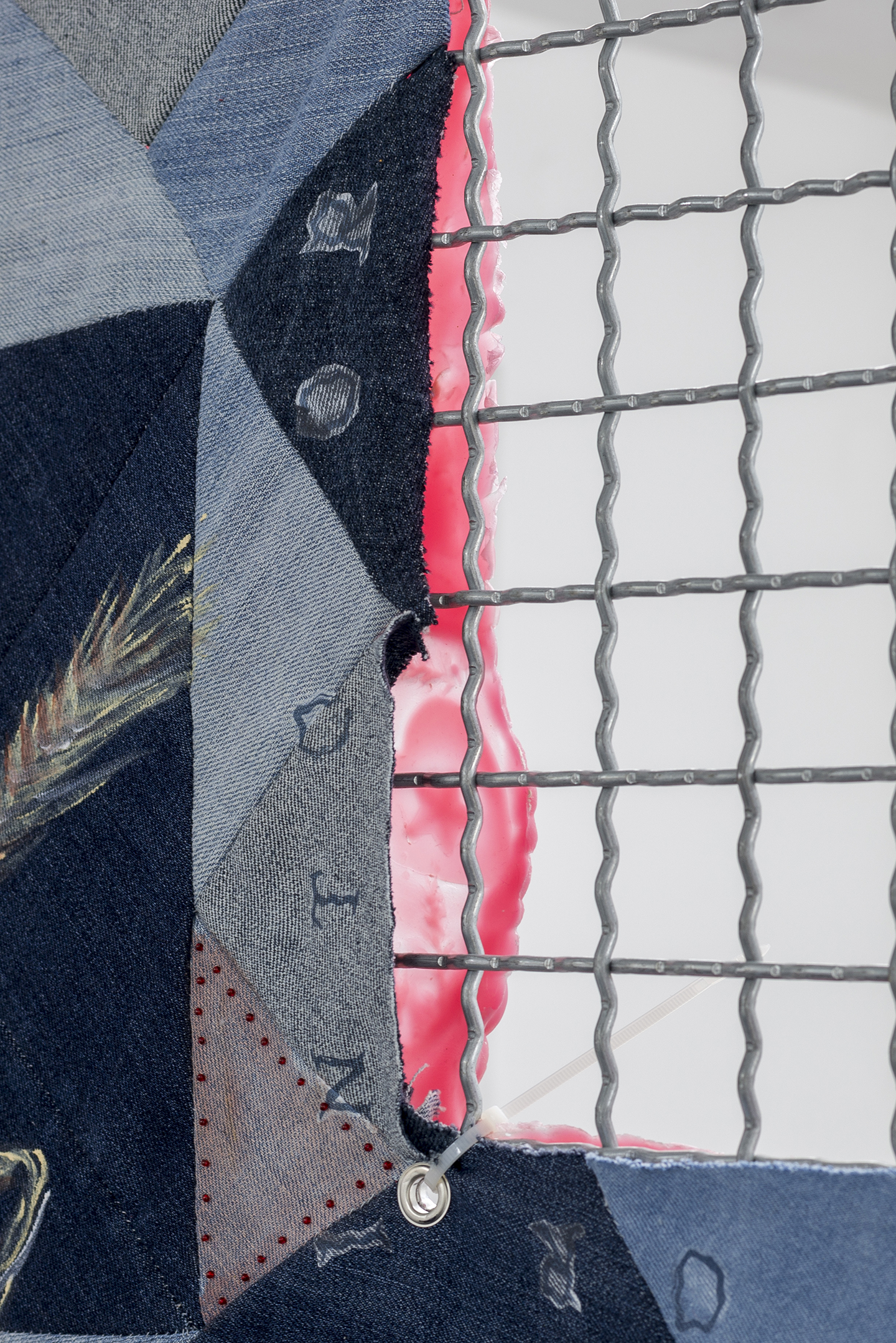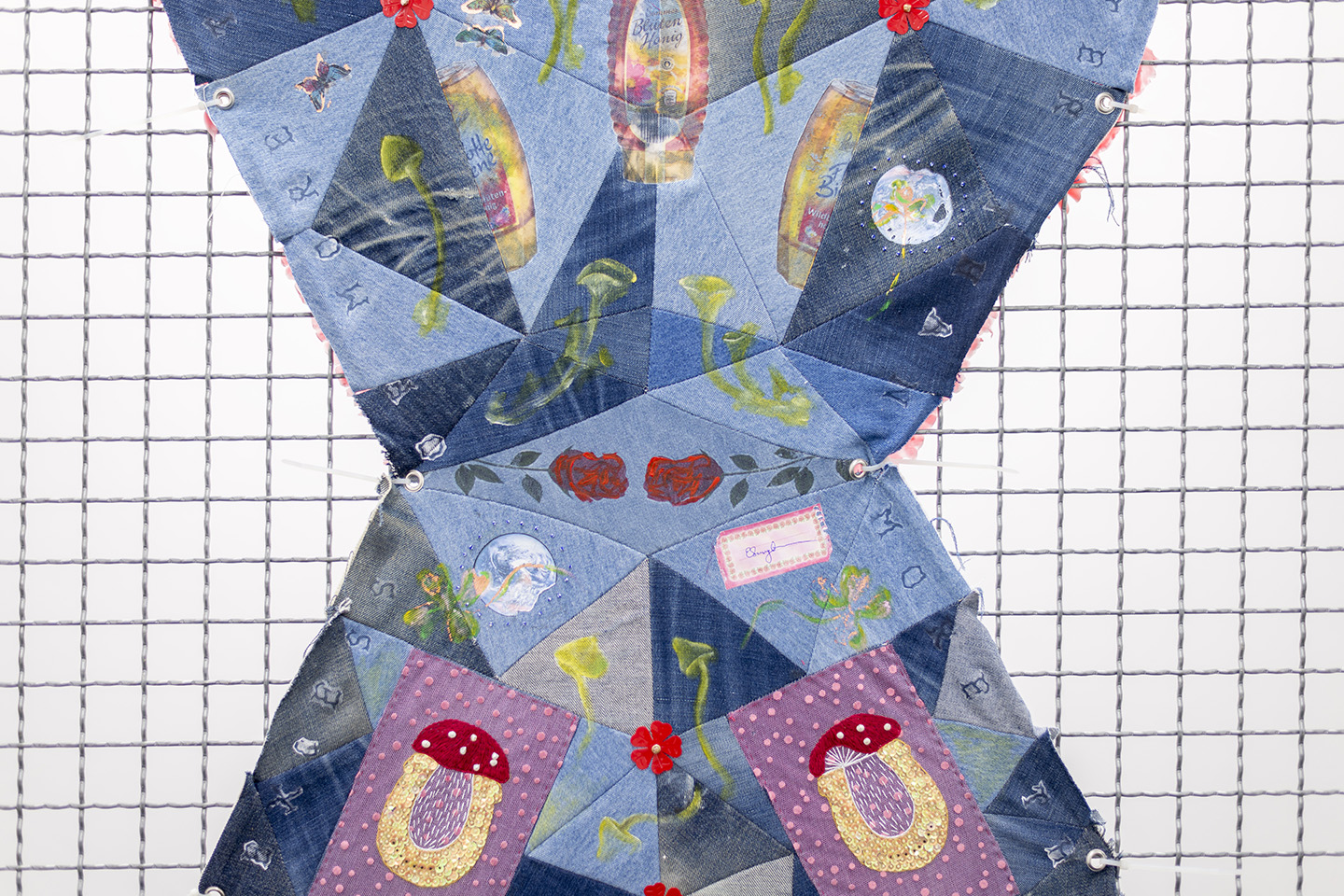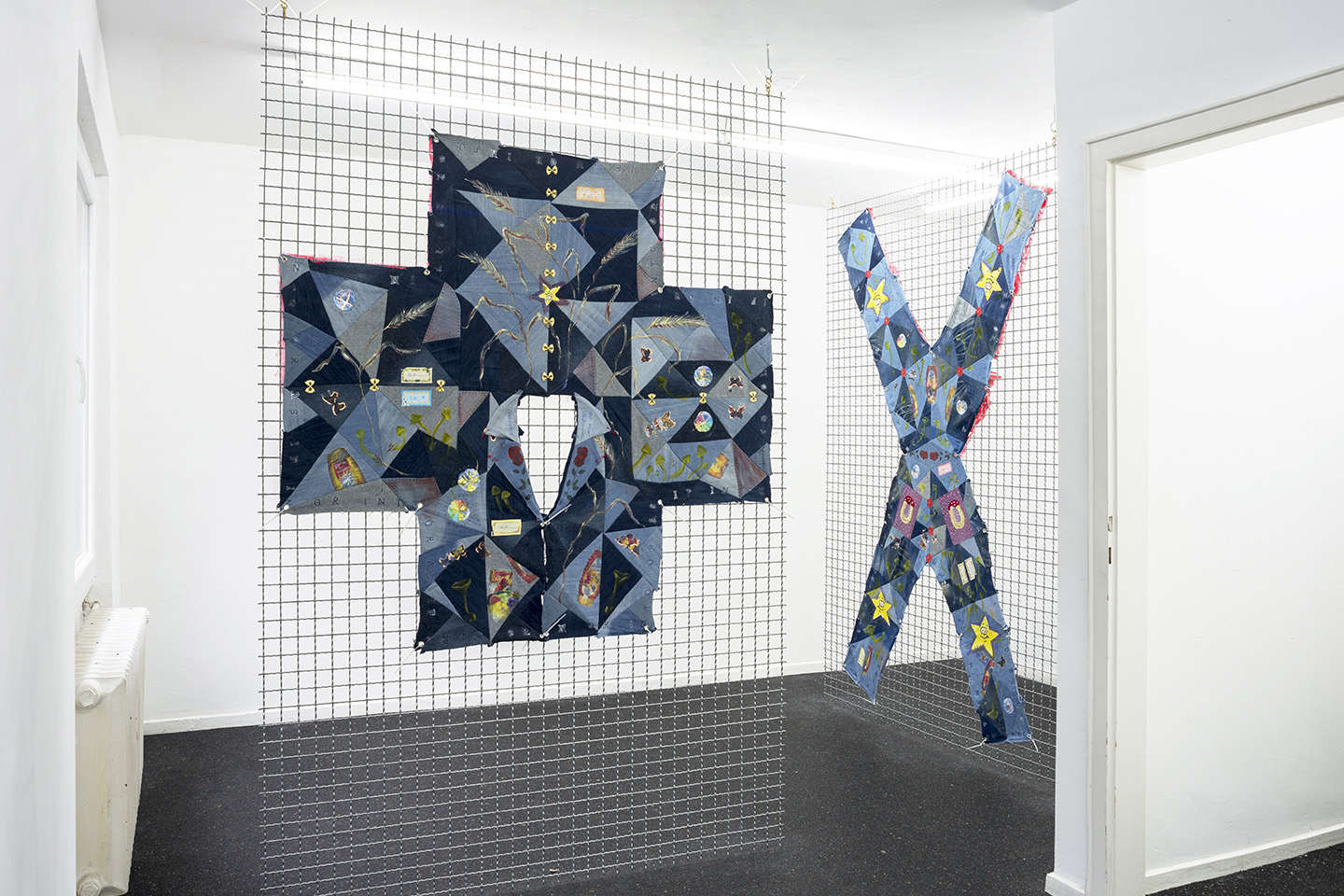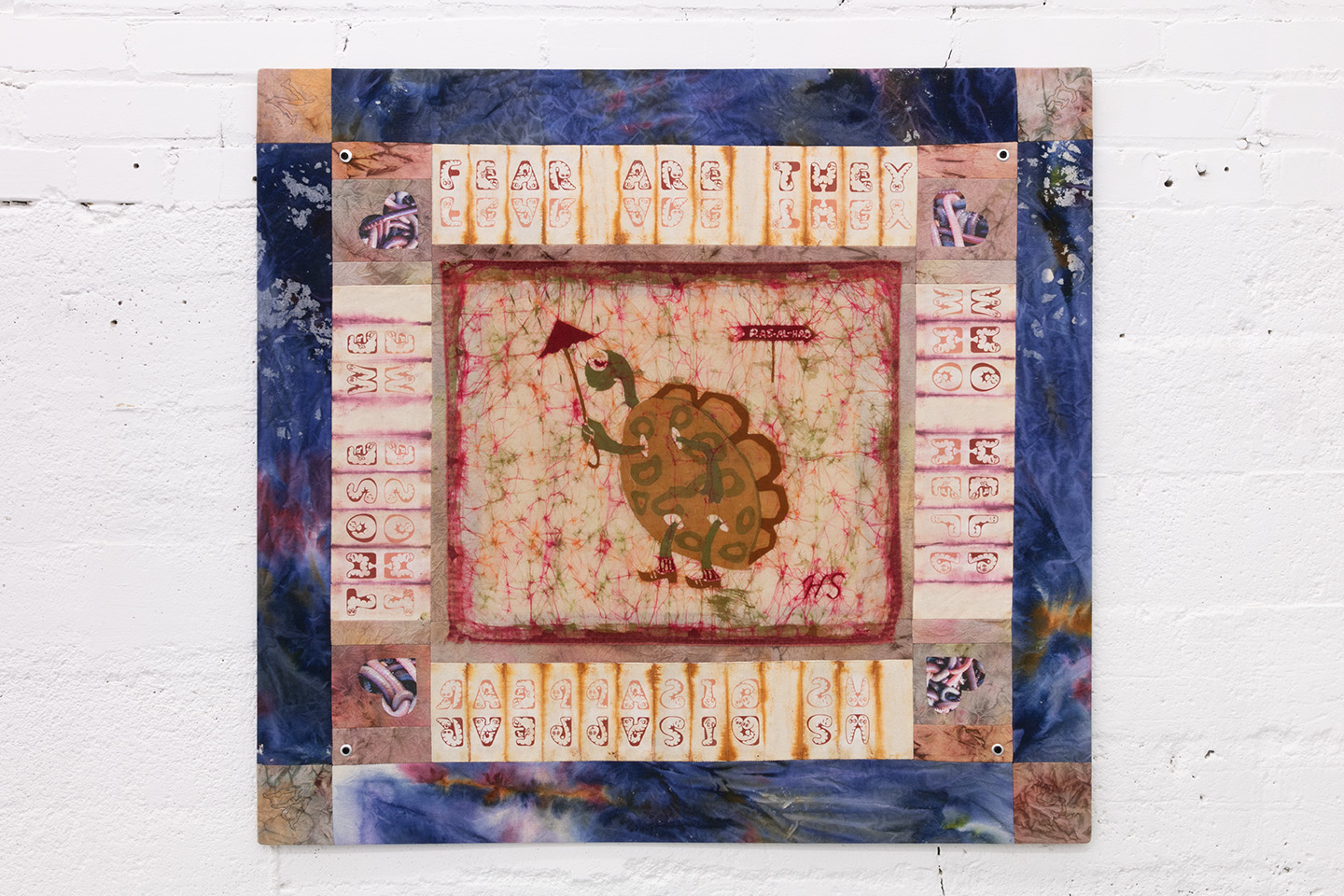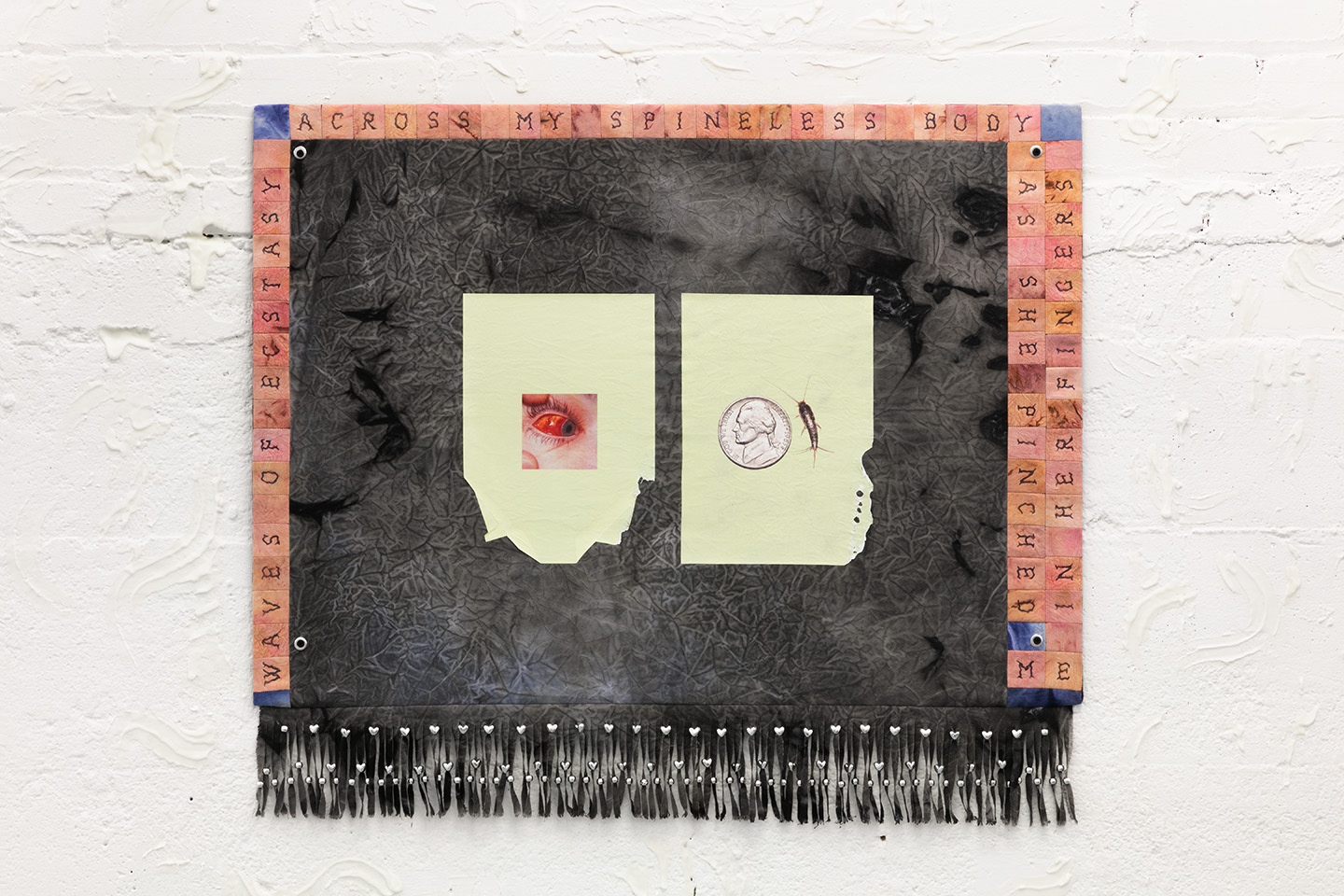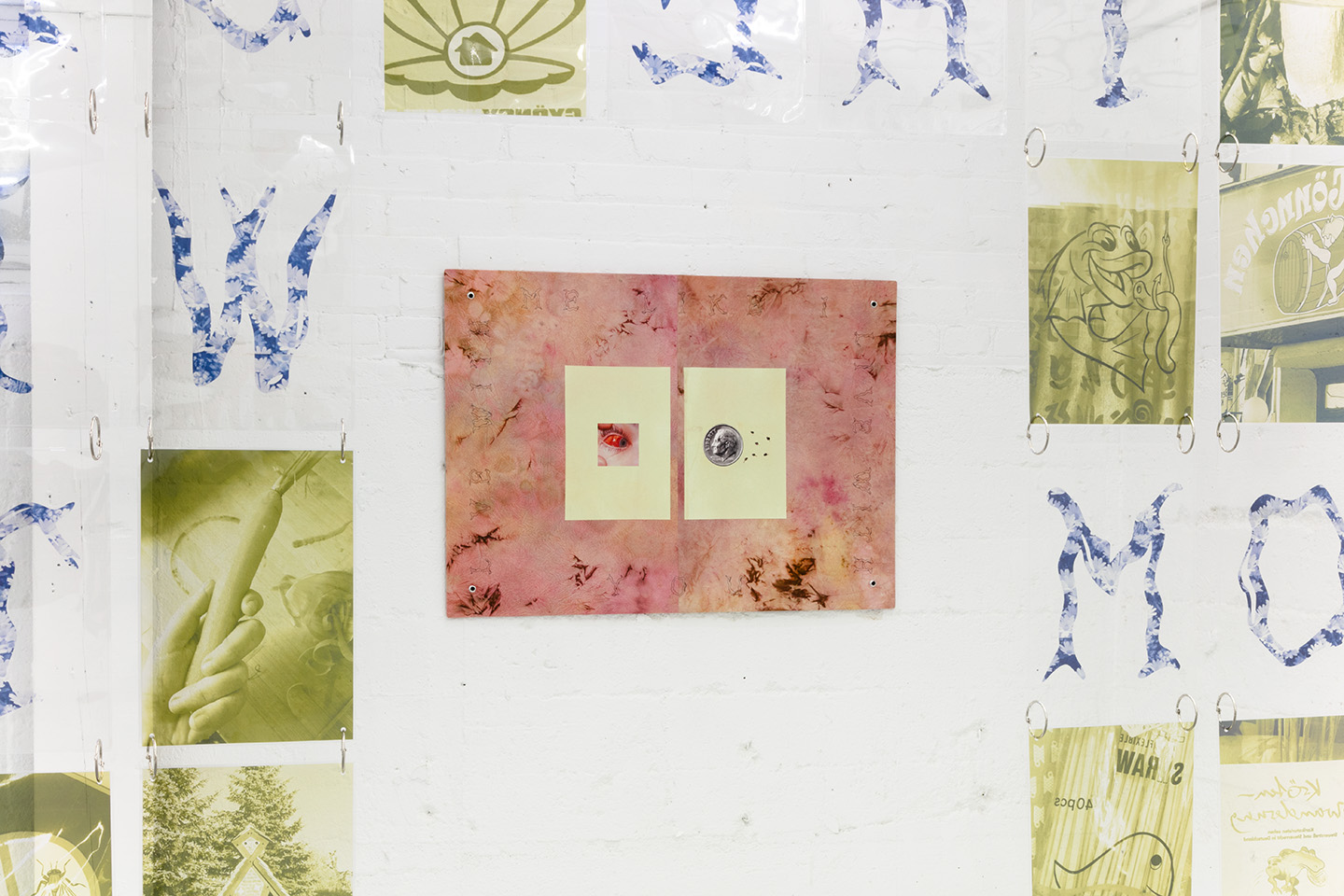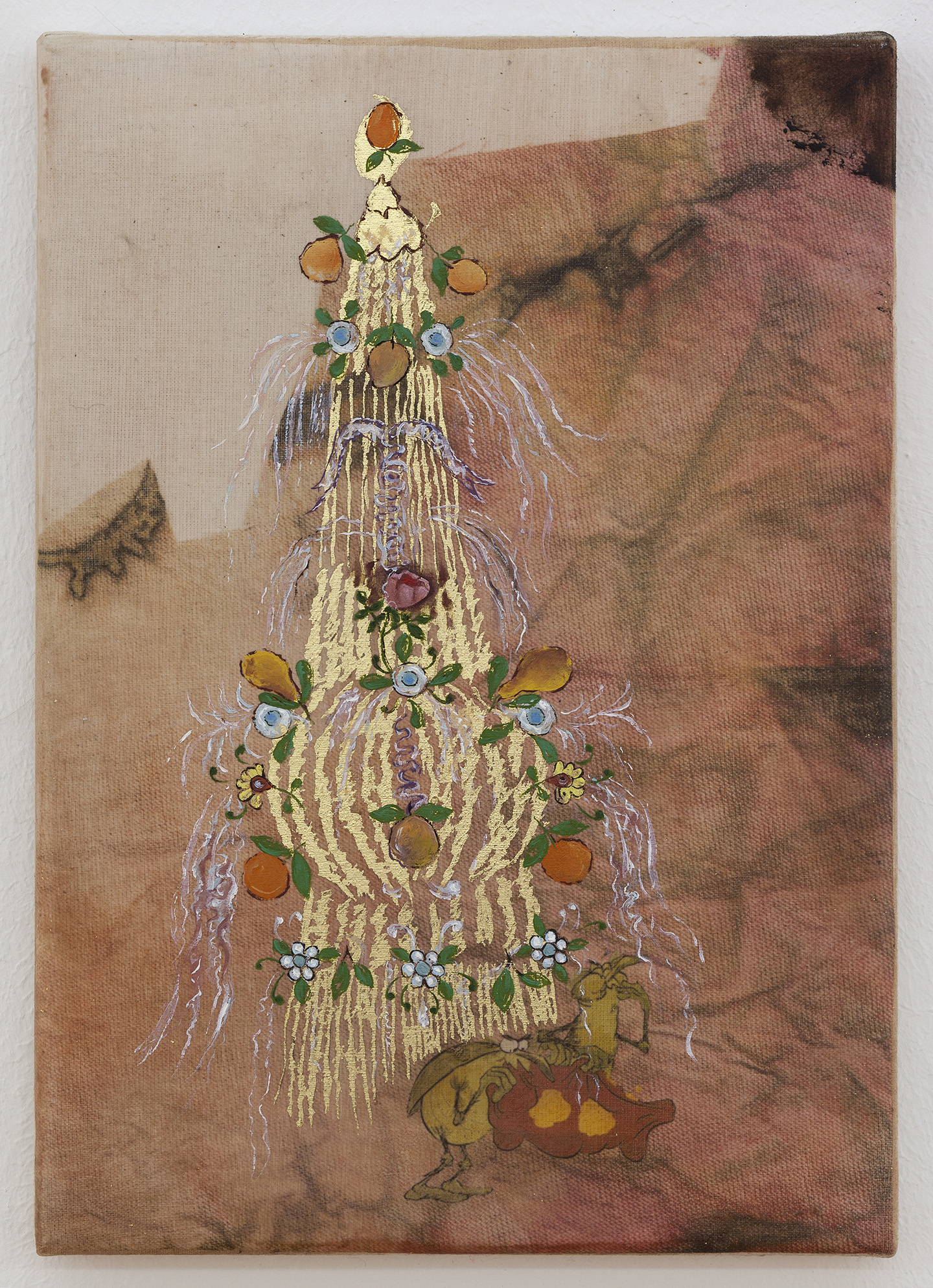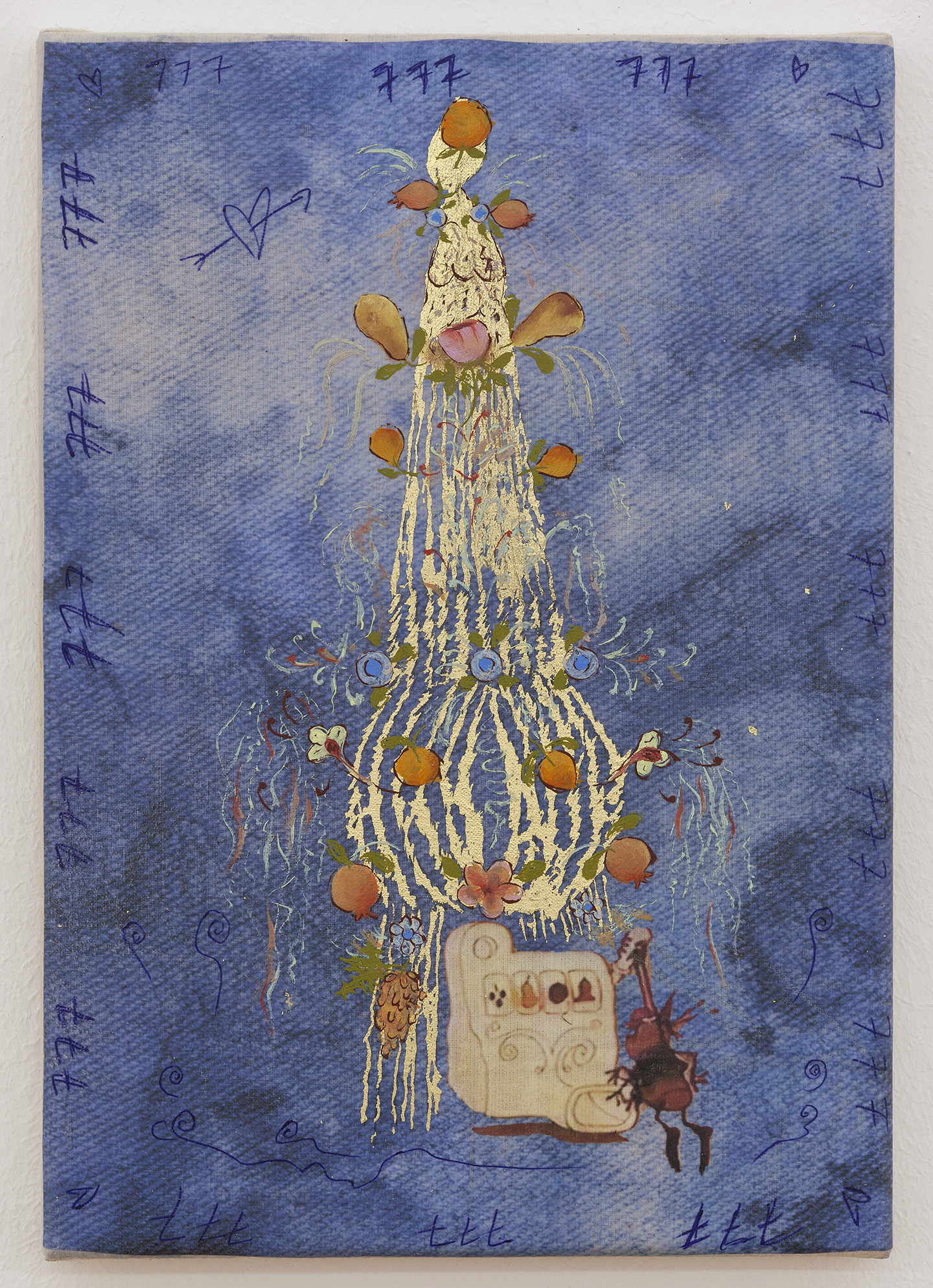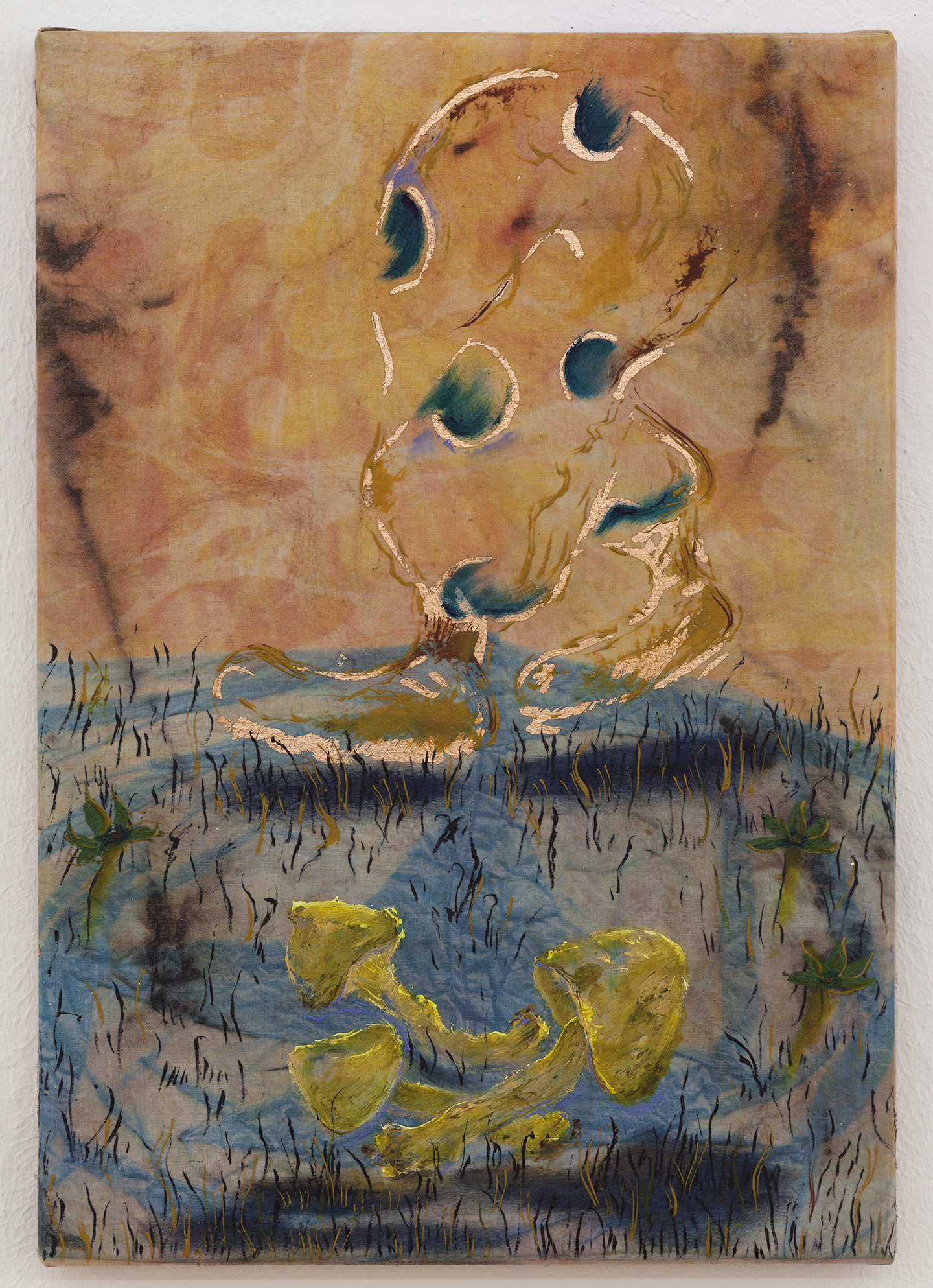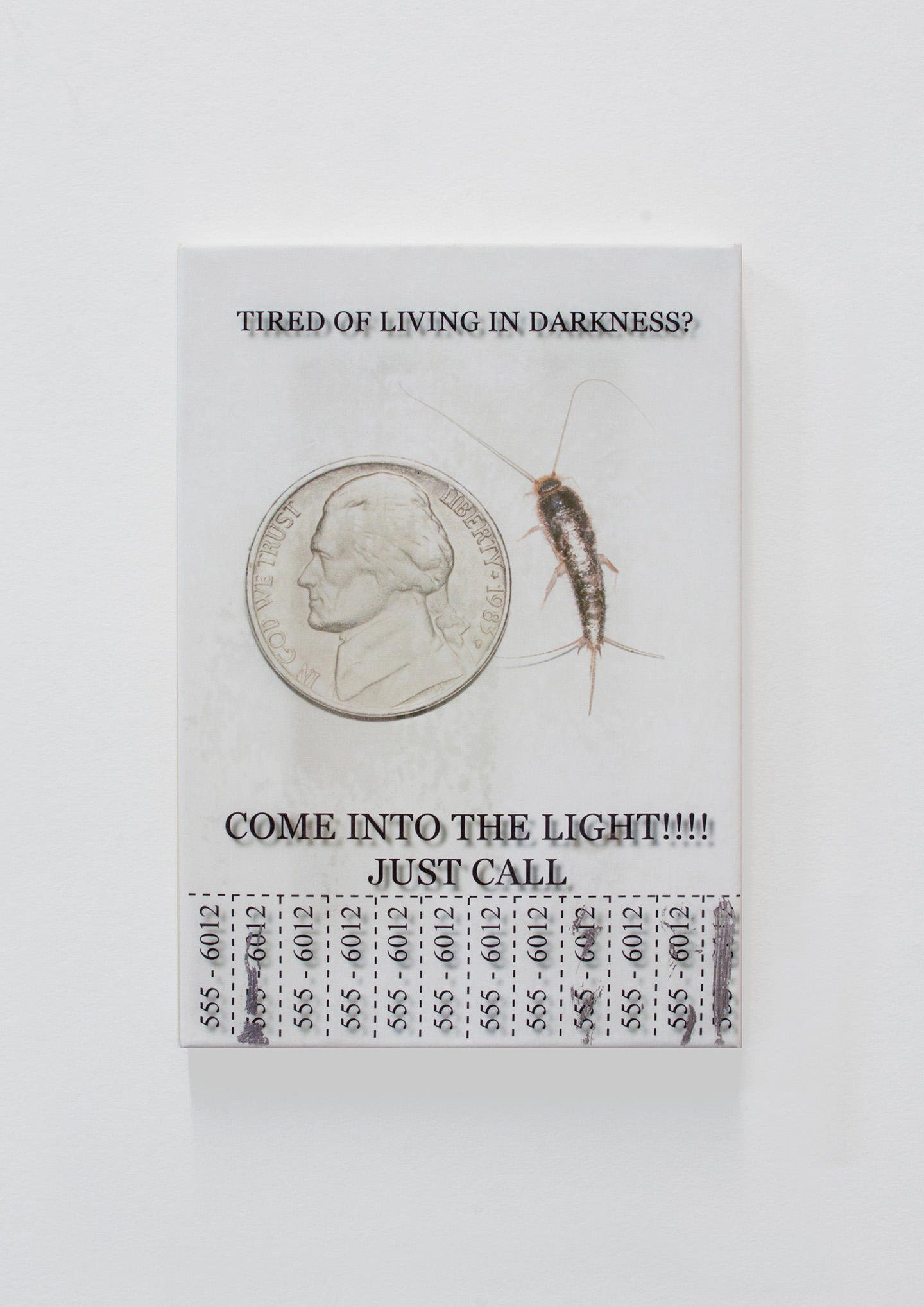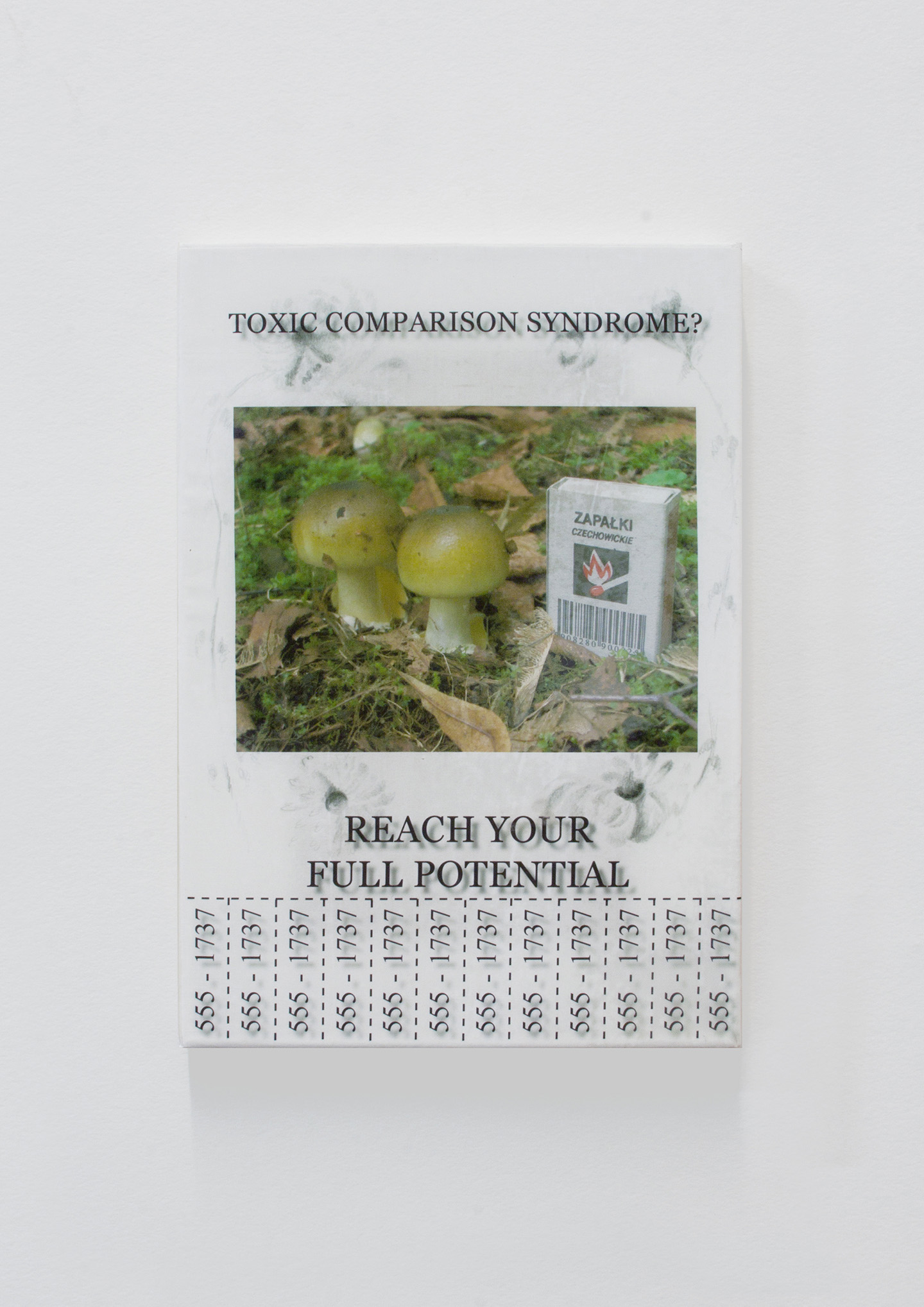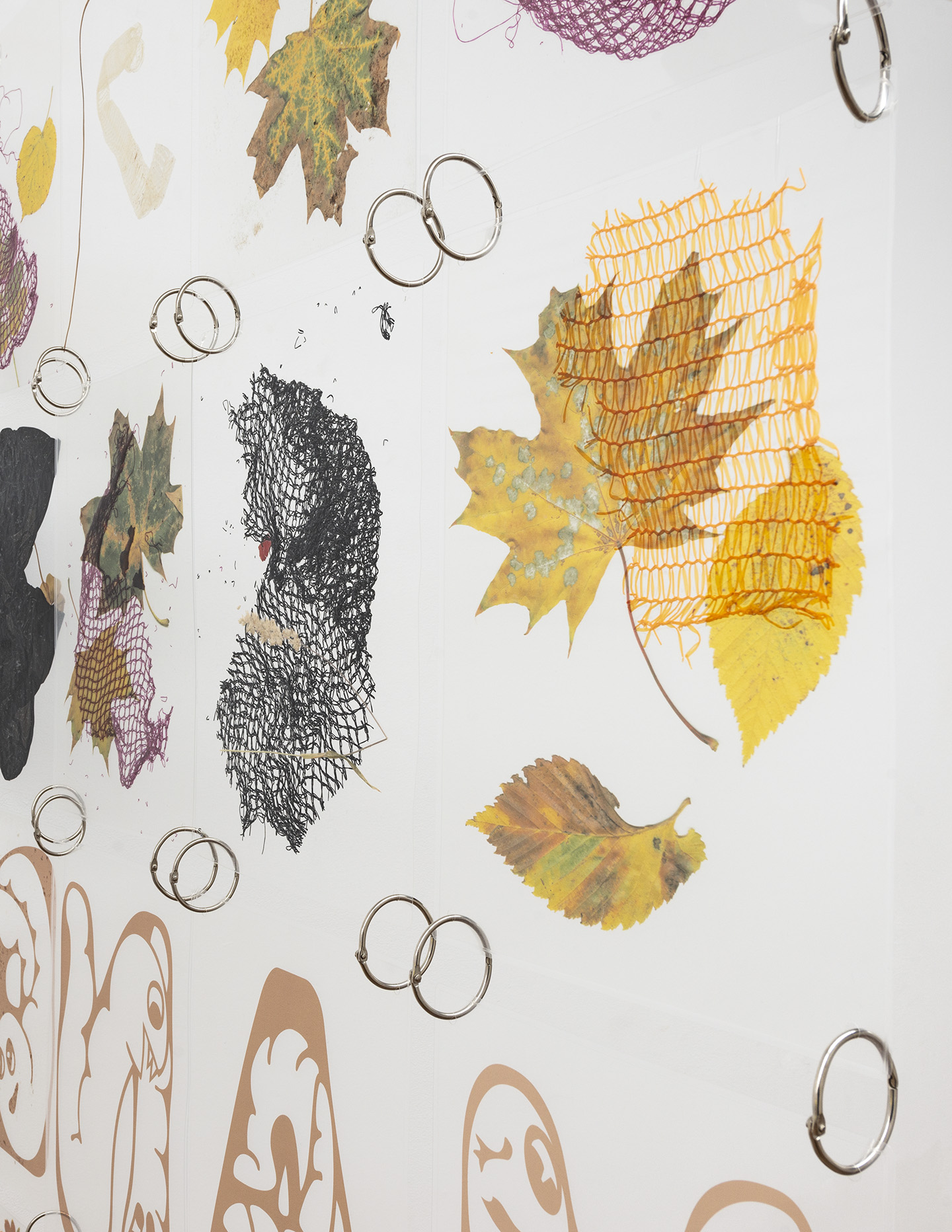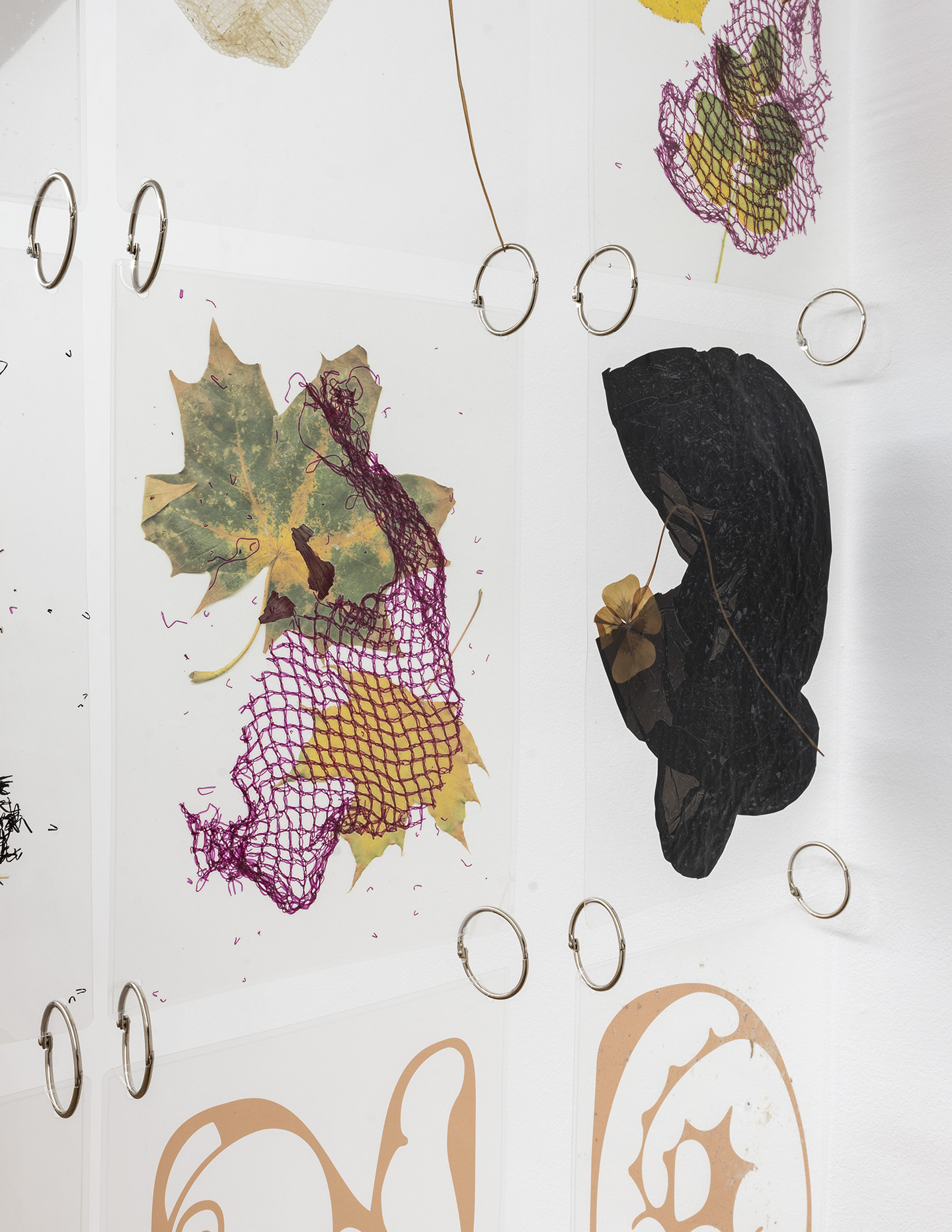 by Kristian Vistrup Madsen
Elif Saydam's work speaks to the duty of toil under capitalism, as well as to some darker, obsessive, and self-imposed impulse to express and expend. In her small paintings and huge quilts, the riot grrrl meets the cowboy meets the rarefied Oriental miniature in an enigmatic web of reflections on labor, restlessness, and the production of individuality.
"You need to up your flair," a Walmart supervisor might tell you, if your uniform is not sufficiently embellished with buttons and glitter and stickers. "Flair" is the official term for decorations on your work vest, though—make no mistake—this is not a chance to express your true inner self but a demand that you give your personality to the monstrous, faceless machinery that is this giant retailer. This is a real thing that Elif Saydam remembers from a high school friend who used to work there. The pieces Saydam made for an exhibition this spring at Mélange, a project space in Cologne, have a lot of flair. A patchwork of denims that make up patterns for a pair of trousers and a jacket are strapped to metal grids like cowhides, one in the shape of a cross, the other an X. The designs are based on Russian constructivist fantasies of workers' uniforms but decorated in the fanciful style of a school kid's backpack, or a Walmart employee's vest, with stars and flowers and a bottle of honey at the crotch. This is the uniform of the teenage identity laborer whose entire interior world must fit onto the surface of their skin. Such an exercise is compulsive, both in the sense of mandatory (for social recognition) and in the sense of manic (you simply can't help yourself).
A series of A4 paintings are dense and intricately made caricatures of the figure of "the artist" as precarious worker, skinning themselves for decoration. Photographs or fabric scans are ironed onto the canvas, and then augmented by detailed depictions—often using twenty-three-karat gold leaf—of bugs playing slots, or the hand of Fatima protecting a melting globe. In these small paintings, as well as in the fabric works, the references are so sprawling and manifold they strategically drown each other out. There's no message to be garnered from the little Rewe (Germany's Walmart) penned at the top of one canvas, or the recurring star emoji cropped from the logo of a drab casino, except perhaps that shops are not only workplaces but places where we spend our lives, and that images don't simply catch our eyes but somehow our emotions, our memories, too. Still, the obfuscation of the source here is important; this is the sheen of fiction that art has always offered artists for their protection. And just as the light in a painting does not come from anywhere, all the phone numbers in Saydam's works have the fake area code reserved for Hollywood movies, 555. (Don't bother calling them.) The production of selves, whether one's own or offspring, is the subject of both suspicion and longing through-out Saydam's output. The exhibition at Mélange is called Selfing—what self-fertilizing mushrooms do—and is accompanied by a text written by the artist, in which she imagines a time after the extinction of all winged pollinators, when "Honey" is what you call someone "who went away and left you forever, who broke your heart," and artists have taken over the delicate work of pollination. Also playing with this sentiment, the Mutter Natur (2019) quilt centers on a sad-looking turtle in heels, walking away from the beach where she was supposed to lay eggs. She is at once the queer whose life does not follow the trajectory of heteronormative reproduction, the teen who irons a melting globe onto their jeans in a struggle to come to terms with the wrecked future ahead, and anyone else who fails to be productive because life just feels too heavy. Saydam's work manages to speak from a position where these are both comedic postures and earnest portrayals of the natural entanglement of the Anthropocene apocalypse with personal struggles and small disappointments.
For her first upcominc show at Rüdiger Schöttle, Saydam has made a group of enormous fabric works. Hundreds if not thousands of little hexagons are meticulously stitched together to make an approximately two-by-three-meter quilt in which four passe-partouts of differently marbled fabrics frame, like the circles of Dante's hell, two identical but mirrored images of a lower body, resting in white crocks and mint scrubs. Basically, someone is taking a break—but beyond that straightforward representation, because the quilting technique is especially complicated, and the pieces especially huge: What's at stake here is also the labor that went into the making itself. However, more pressing than this sound concern with workers' rights, I'd wager, is the sinister and ambivalent impulse for which it is covering. Why stitch till you bleed? And, recalling hide-like denim works installed like medieval torture devices, why stretch yourself to breaking? These works are about saying one thing but being another, and the tremendous force sparked by this contradiction. "Don't know why I have to / Don't know why I can't" it reads in a Goosebumps font around the frame of the white crocks. "Don't know," yet here are six square meters of testimony to an endurance of fantastic proportions. Humans toil like dragons spew fire, but when the purpose of all that toil is put into question, the beast begins to stir. Saydam's massive quilt is a dragon, flapping its wings at its captors and yanking its chain. 
Elif Saydam (b.1985, Calgary) studied Fine Arts at Concordia University, Montréal (2009), and with Monica Baer / Amy Sillman at the Städelschule, Frankfurt. Recent solo exhibitions include: Selfing, Mélange, Cologne (2020); What me worry, Stadium, Berlin (2019); and La Belle Dame sans Merci, Franz Kaka, Toronto (2019). Group shows and performances include: Von Fleisch und Zucker, Montez Press Radio, Hamburg (2019); Fair, Kölnischer Kunstverein, Cologne (2019); and Telephone: Miss St's Hieroglphyic Suffering, KW Institute for Contemporary Art, Berlin (2018). 
Kristian Vistrup Madsen is a Danish writer and art critic based in Berlin. He is writing a novel about strong feelings and architecture, and has been published widely in magazines such as Artforum, frieze, and Kunstkritik.