EXHIBITIONS
Elizabeth McAlpine at Laura Bartlett Gallery, London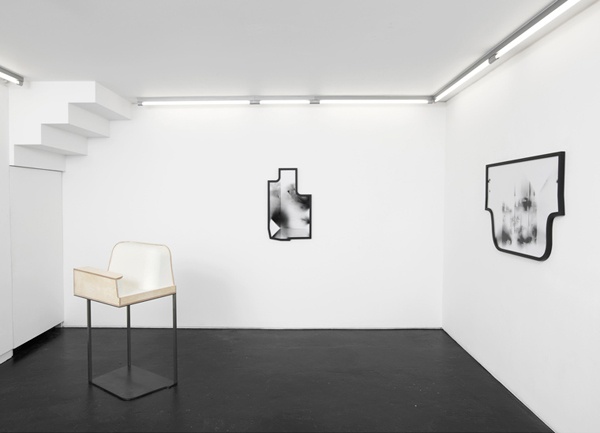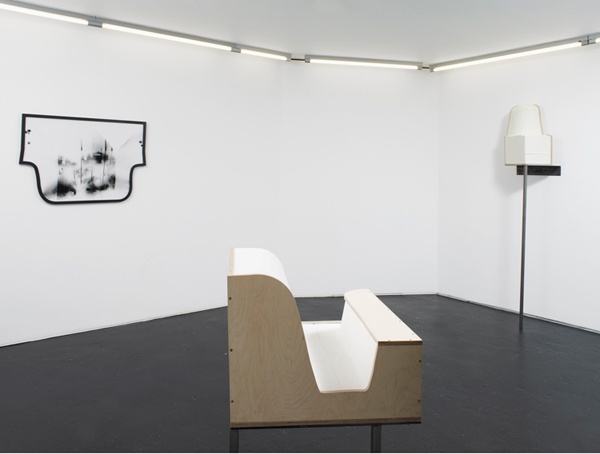 "A Portrait", Elizabeth McAlpine's solo exhibition at Laura Bartlett Gallery, brings together two bodies of works from the recent series The Map of Exactitude (2011- 2012). The first, presented in the upstairs gallery space was made during a studio residency in Vienna in 2011 and the second whilst occupying another artists' studio in London earlier this year.
"The city does not consist of this, but of relationships between the measurements of its space and the events of its past:. "

Invisible Cities, Italo Calvino
These provisional studio spaces offered McAlpine an environment in which to create a highly personalised portrait of a space at a specific time and place. The resulting works are abstract photographs and sculptures that portray a subjective experience and are an attempt to record in all its physicality a temporary working place.
In the first series McAlpine created sculptures made from black card, that were 1:1 scale recreations of the corners of the studio whilst in the second series she directly cast in plaster the vaulted ceiling of another studio. Photographic paper was then cut and folded inside McAlpine's eccentric cameras then exposed and unfolded becoming irregularly shaped unique photographic prints that depict the very space of the sculptures origins. The scratches and traces of the studio surfaces became holes on the surfaces of the sculptures that functioned as apertures and thus pinhole cameras.
The works express yet frustrate a concrete description of physical space: multiple apertures instantiate repeating elements — light fixtures, shelves, and studio matter reappear — fixing the ghost-like images with the aura of an ephemeral and multiple present.
–
at Laura Bartlett Gallery, London
until 18 August 2012
–
–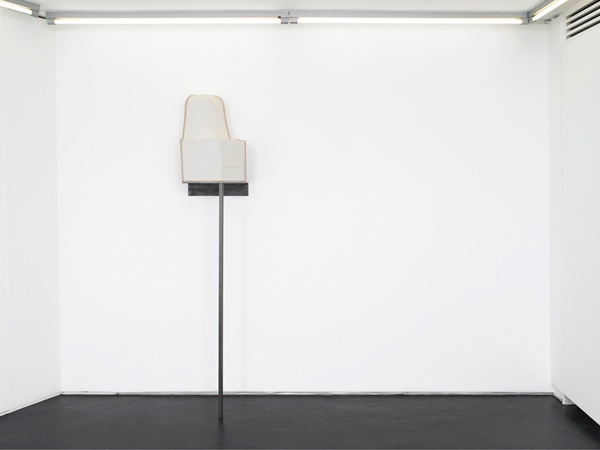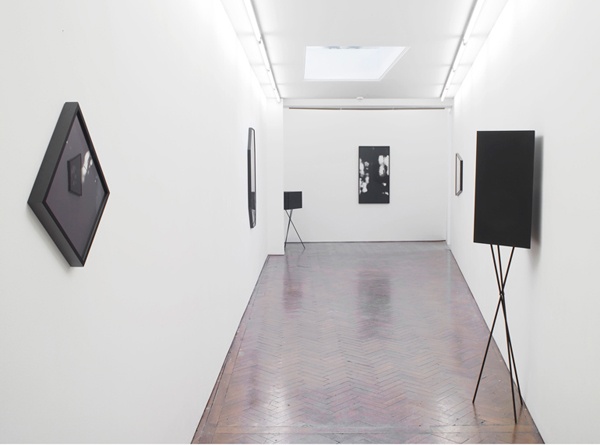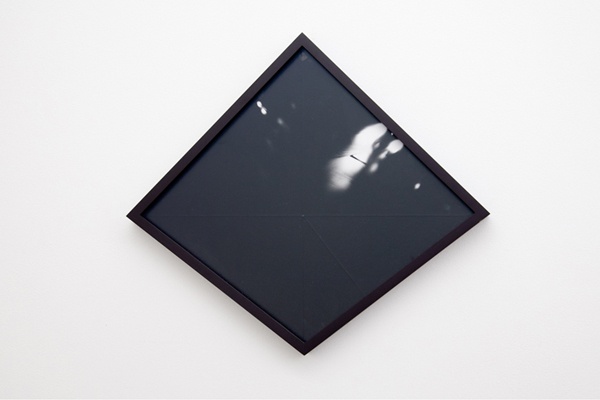 Elizabeth McAlpine, The Map of Exactitude (#7), 2012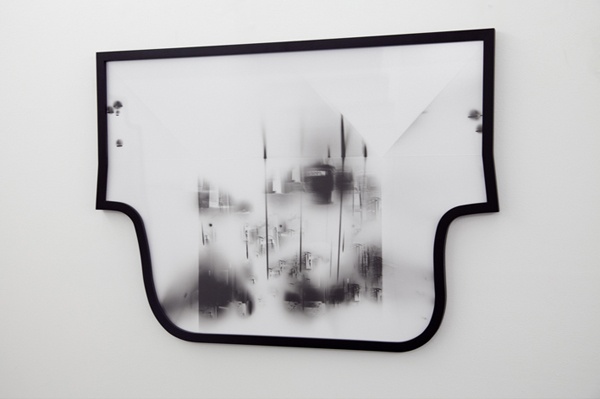 Elizabeth McAlpine, The Map of Exactitude (#11), 2012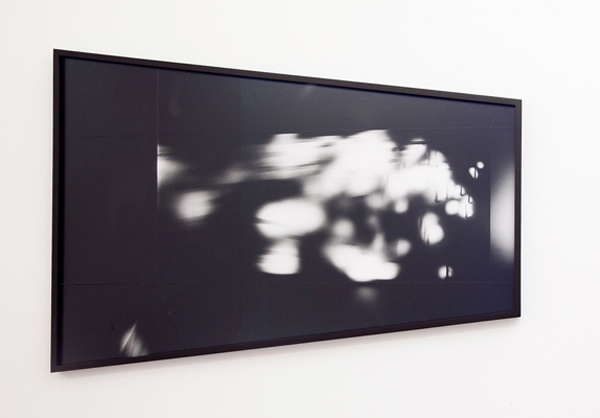 Elizabeth McAlpine, The Map of Exactitude (#7), 2011
Courtesy of Laura Bartlett Gallery, London