ESSAYS TIDBITS
A Neatly Extended Middle Finger: Elizabeth Price
Close
1
2
3
4
5
6
7
8
9
10
11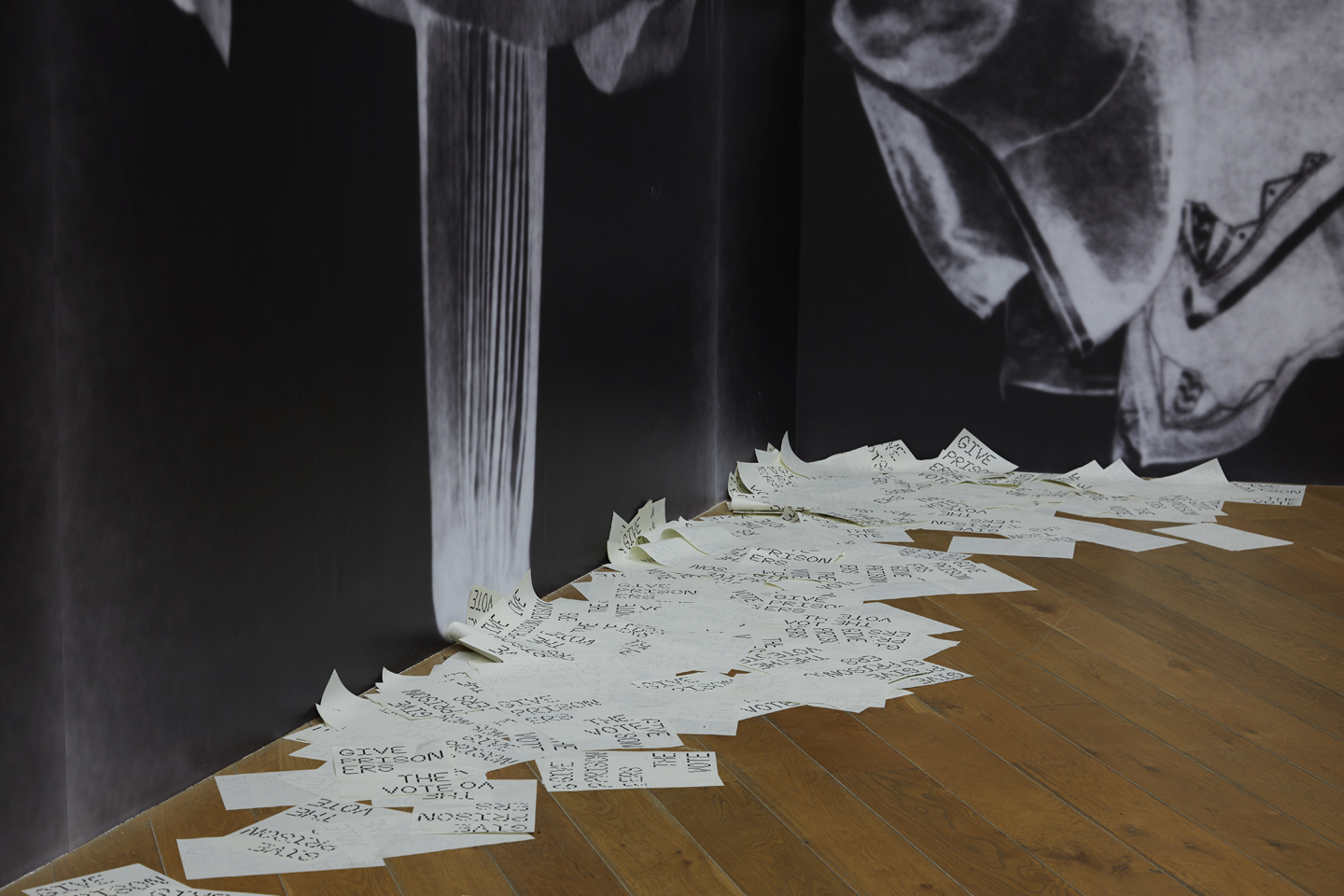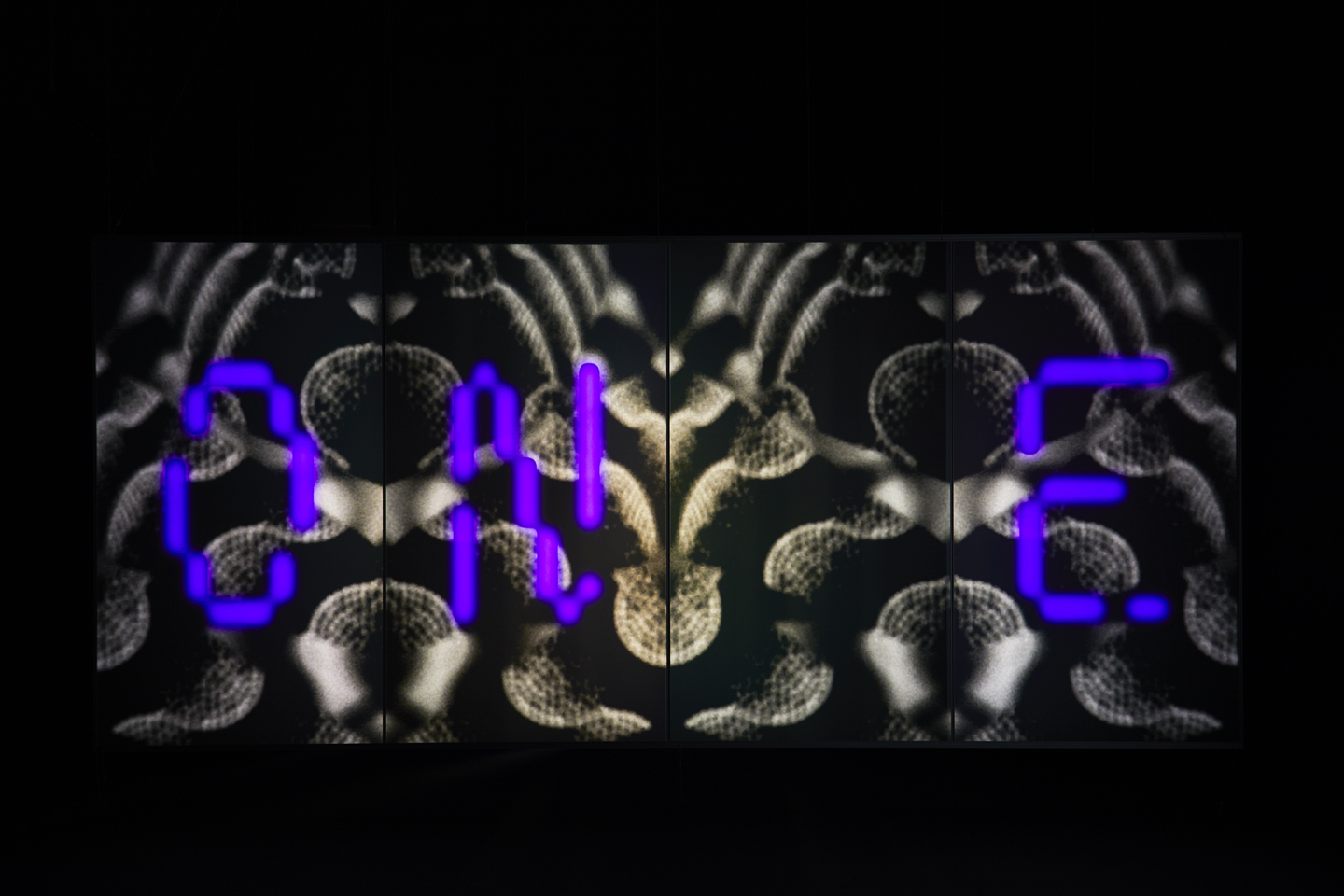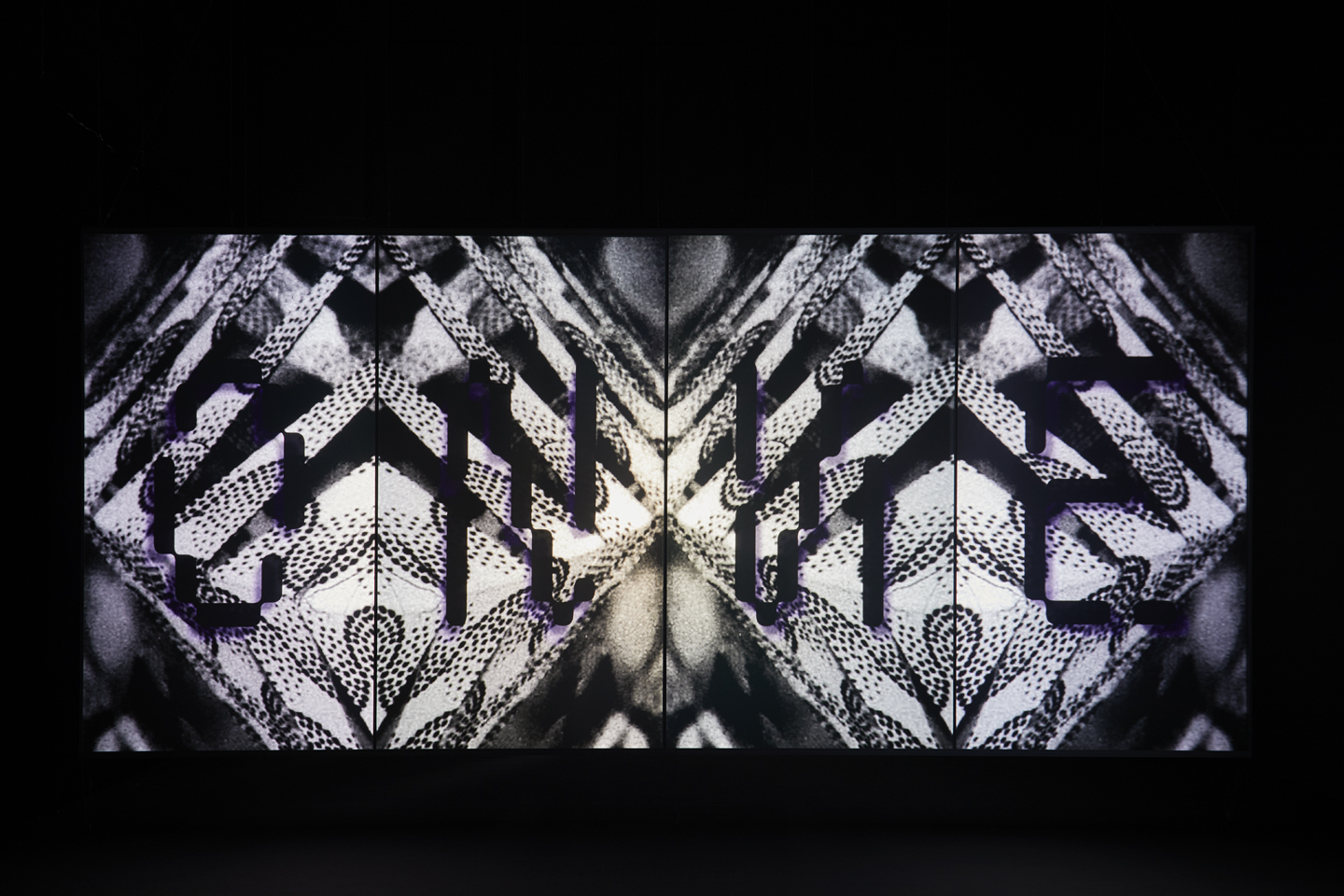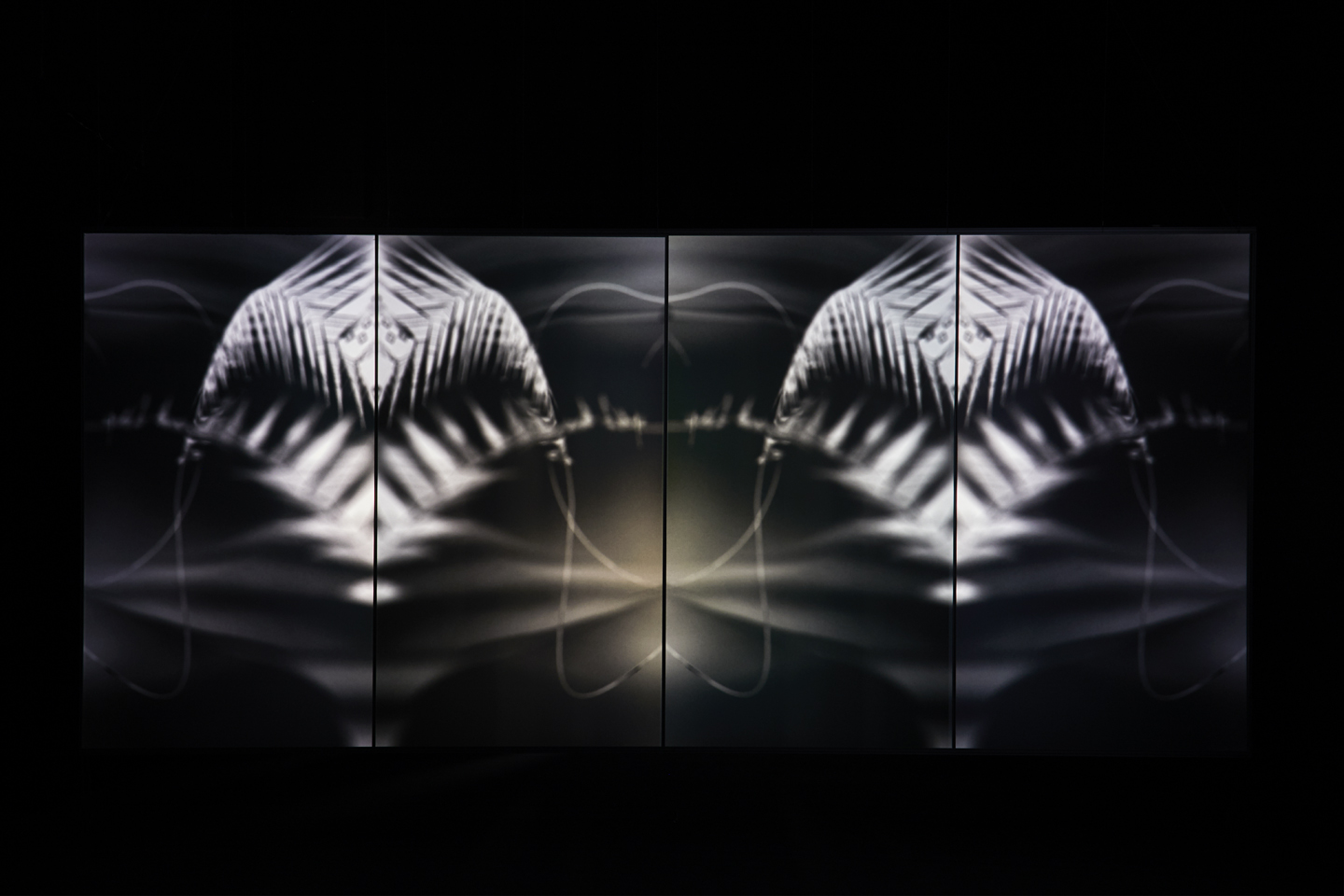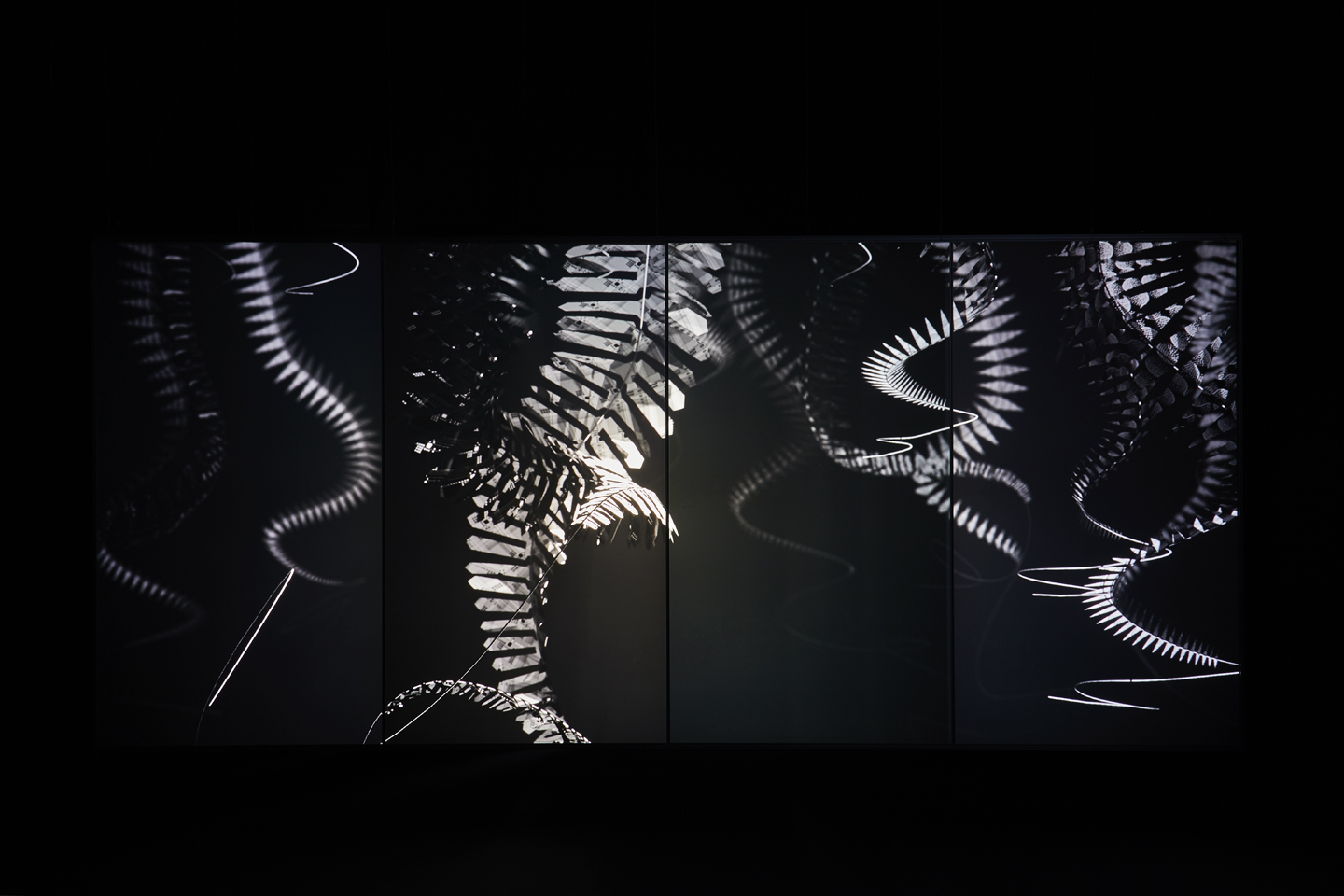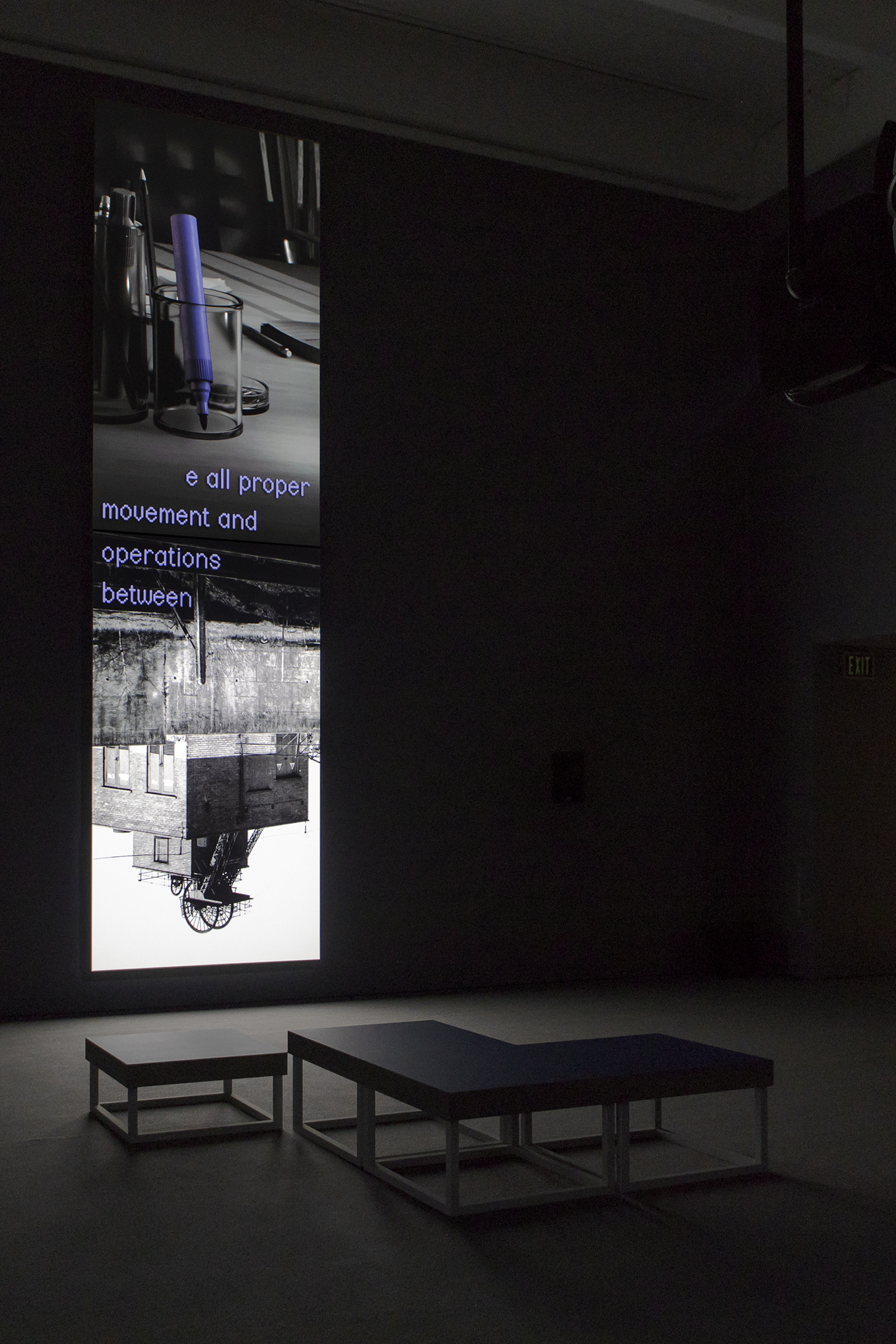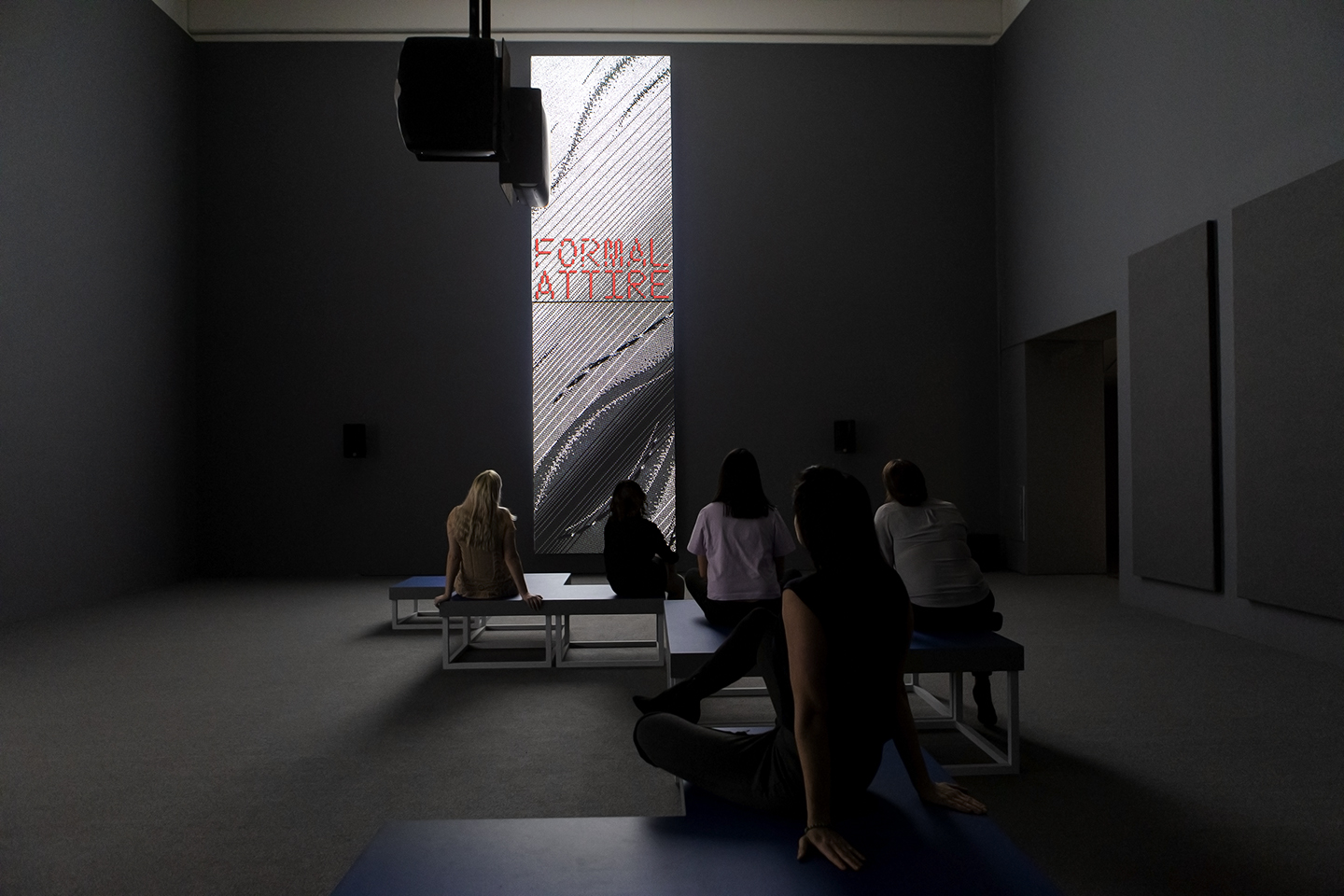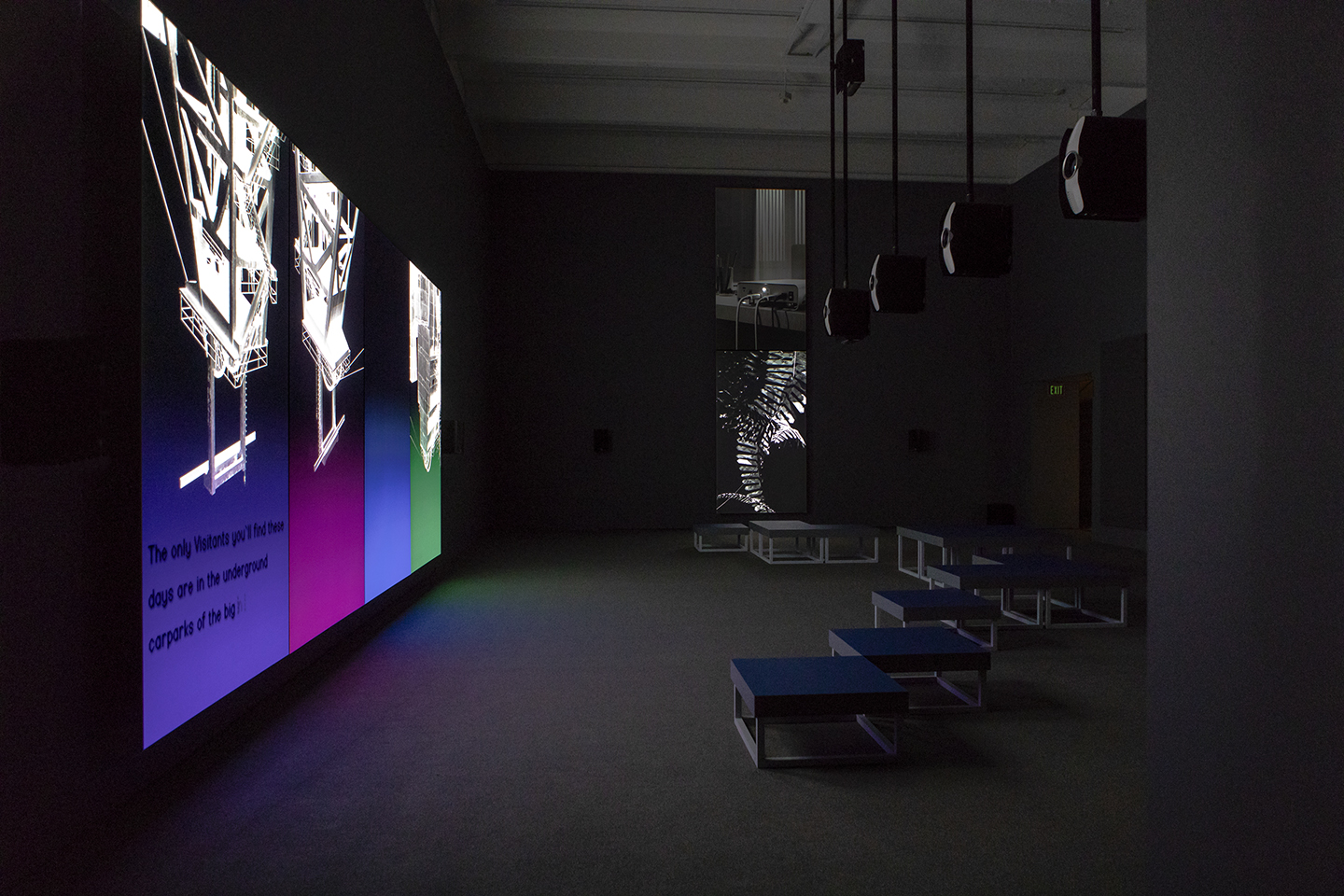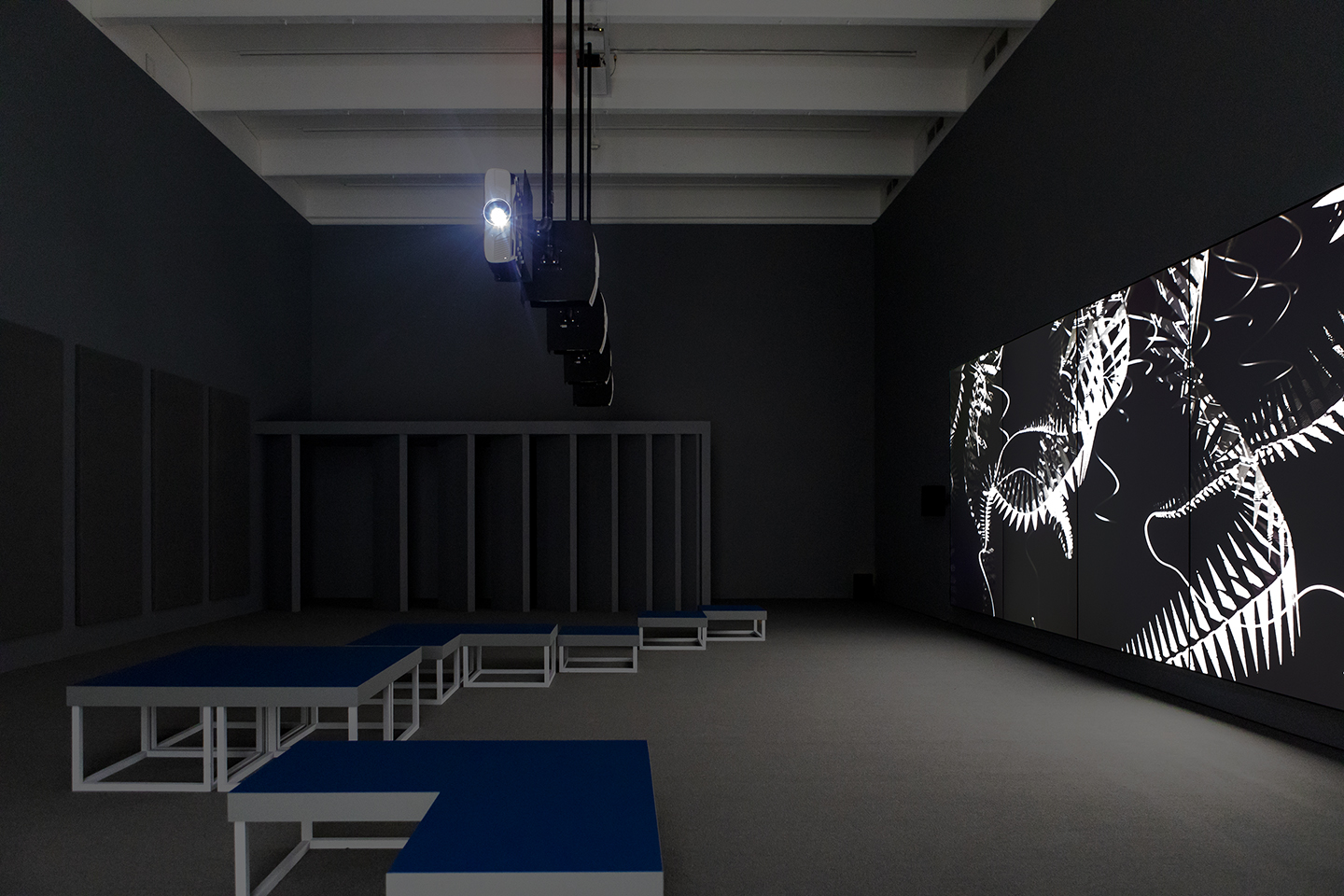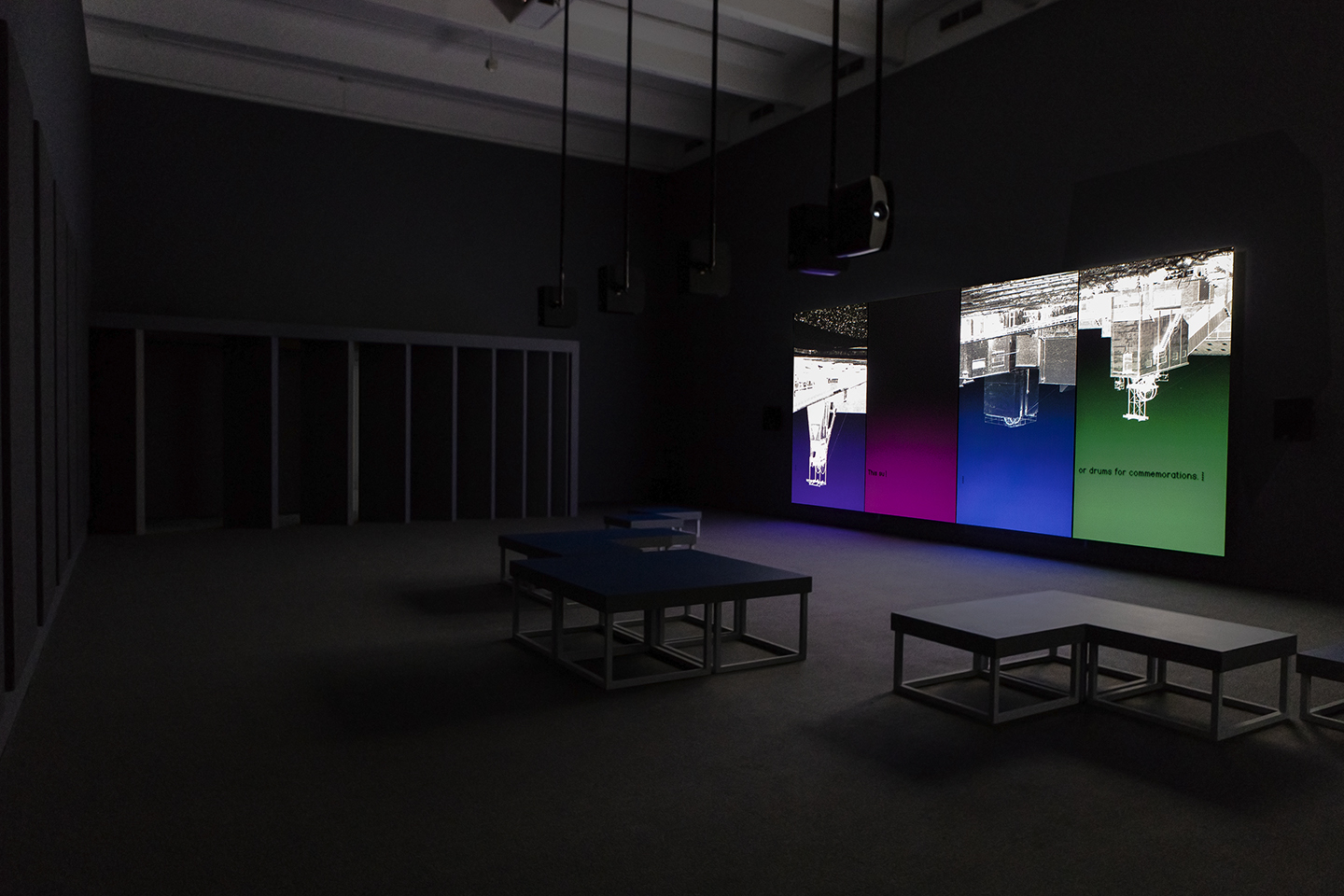 by Andrew Hibbard
In her moving-image and photographic practice, Elizabeth Price sorts through the recent past, building links across disparate traces of material and ideological culture. In this piece, the author explores how the artist deals with this wide range of themes, and how her process of working with text and image excavates lesser-served narratives of Conceptual art.  
Cultural and curatorial histories have articulated the museum as a quasi-auteurist project, authored by men such as Alfred Barr and Alexander Dorner. While the ideologies of these histories have been called into question, they remain operative, stretched into the present and put into practice by future generations and factions of mid-level administrators.
For her 2016 video A Restoration, Elizabeth Price made a pass through the collection of Oxford's Ashmolean and Pitt Rivers museums, the latter an extraordinary example of organizational taxonomies amassed in a Wunderkammer of highly specific vitrines. A Restoration is narrated by an ambiguous "we," an undefined group of administrators. This "we" is a common thread in Price's videos; the we of her earlier User Group Disco (2009) is the human resources department of an undefined museum of twentieth-century refuse, serving as mouthpieces for the theories of Theodor Adorno and management expert Henry Mintzberg. In A Restoration, they are tasked with organizing the digital records of Arthur Evans's excavation of Knossos and materials from Pitt Rivers curator Henry Balfour's photographic archives—projects that retrospectively stand out for perhaps more for their imagination rather than a fidelity to material evidence. These narrators begin to extort the project's "ribald energy… to cultivate a further germination" of the files. The project devolves from organizational drudgery into an expressive intervention shattering the logic of museology and historical taxonomy. 
A Restoration bears the stylistic hallmarks of Price's video work: digitized archival footage and CGI form a visual montage narrated through text and sometimes a computerized voice, usually coded to sound female. The accumulation of information and text starts to bend the source material into a speculative fantasy, undermining the assumed logic of said source material. Text, sound, and image unite to make a mess of our past, and the editing lends a rhythm, invoking a new energy—alluring, mournful, anarchic. Price's concerns are, broadly, material culture and ideologies of the recent past, and her engagement with text and image is rooted in Conceptual art. In the work of artists such as Douglas Huebler or Joseph Kosuth at the end of the 1960s, text strove for what Rosalind Krauss called a "mute presence." Language as language. Benjamin Buchloh notes that this aesthetic was born of a then-emerging postwar middle class, projected as a kind of social normal: "This class's social identity is, namely, as one of merely administering labor and production (rather than producing) and of the distribution of commodities."1 While subsequent generations of artists working in this vein have debunked the "mute presence" of language, Price has sussed out the class leanings of Conceptual art's relation to language and its forms (especially typing) through the suggestion of social status through her narrative choruses and her frequent use of office-standard fonts, principally (especially in earlier video works) the Microsoft-standard Arial.2 In A Restoration, the narrators are driven by their file-sorting middle-management boredom to invent anew from the collection. "Through conscientious attention to its repetitive procedures, we have developed a dexterous facility at the keyboard, with the mouse, and this has permitted a slight but expressive variation in the flows of our work. From time to time, we neatly extend our middle fingers further than is necessary. We flex our wrists, roll our thumbs." In the space of the screen—not insignificantly, the same space as Price's work—these digital laborers invent a new virtual world, born of their desire to escape their monotonous work. If this is a cataclysmic reordering of museological systems, it draws a parallel to the founding logic of museum, similarly fueled by a desire to see the world in a certain way.
In Price's most recent videos the focus shifts to a more expansive view of labor hierarchies and its sites. KOHL (2018) begins with inverted photographs by Albert Walker of British coal mines—always a charged site in labor and industrial histories—clicking across four video channels like a slide projection. Text on-screen describes an "inky spit" that bubbles through subterranean spaces. Purposefully ambiguous, this inky spit lacks any named function, but suggests a whisper that moves across an underground network of car parks, mines, and data centers, building toward an unknown something.
In the opening of KOHL's two-channel companion, Felt Tip (2018), these coal-mine photographs recur in the lower channel of the stacked projection, labeled as a subterranean storage cache, while the upper channel displays an executive-level office suite. Felt Tip is narrated by an "administrative core," another chorus of mid-level managers who operate as the mediators between this subterranean repository of silicon storage and the executives.3 The administrative core hold active memory in their DNA—a seeming science fiction that is in fact a new horizon of digital storage—and tell of their fascination with technical and managerial histories, honing in on the signifying values of men's neckties. Against a backdrop of tie designs, a computerized voice describes connections between weaving and early computation, necktie designs that combine crests and circuitry diagrams, and the gendered dynamics of the executive class. As the video builds, the narrators tell of their reclamation of the necktie, attempting to supplant the given history: "We wore them as a rhyming communiqué to remind you of the longue durée / Things haven't gone our way / No." The quiet, simmering rage at phallic fashions, delivered by a female-sounding computer voice, tells a familiar story. But said rage holds a promise inherent in all of Price's pathways through historical material: with desire to change what has been told, we can neatly extend our middle fingers, harness the language and styles of the executive class, and tell supplementary tales.
[1] Benjamin H. D. Buchloh, "Conceptual Art 1962–1969: From the Aesthetic of Administration to the Critique of Institutions," October 55 (Winter 1990): 126. 
[2] It is relevant that Price's turn to moving-image work developed through PowerPoint, and early videos that mimicked the aesthetics of PowerPoint presentations. 
[3] The term "administrative core" comes from Mintzberg and echoes the "organizational core" narrator of User Group Disco.
Elizabeth Price (b. 1966) creates richly multi-layered narrative moving image works. Her practice is widely regarded for the interplay of the visual and the rapid succession of imagery combined with layered soundtracks. Among recent solo shows: Nottingham Contemporary (2019), until 6th May; The Walker Art Center, Minneapolis (2018); Ashmolean Museum and Pitt Rivers Museum, Oxford (2016). She will present a major solo exhibition at The Whitworth, Manchester, in 2019.
Andrew Hibbard is a critic and curator living in London. His writing on contemporary art has appeared in different publications with the word "art" in their titles as well as in exhibition catalogues and monographs.
Originally published on Mousse 67