INTERVIEWS
Elmgreen & Dragset: 15th Istanbul Biennial
Close
1
2
3
4
5
6
7
8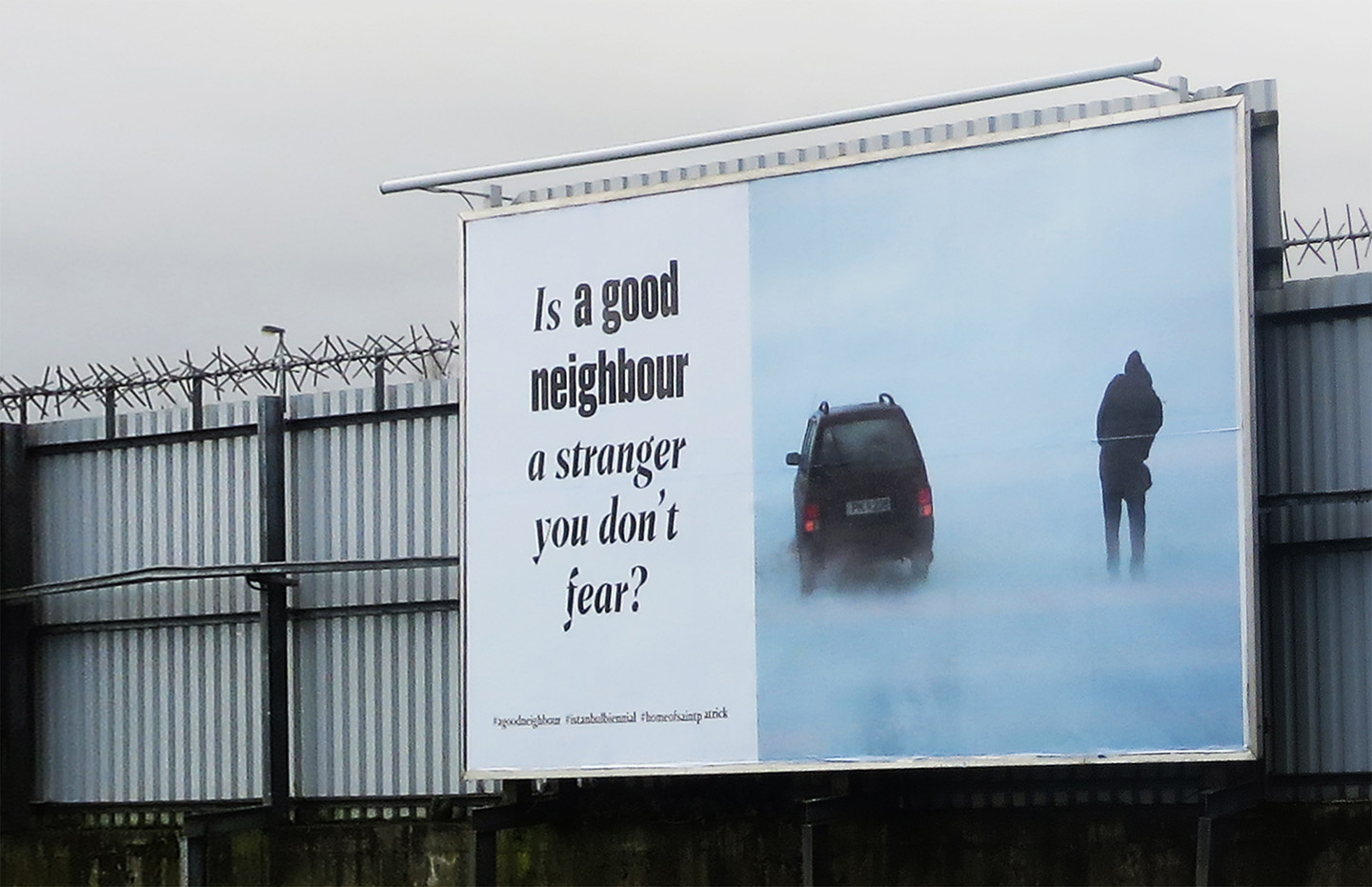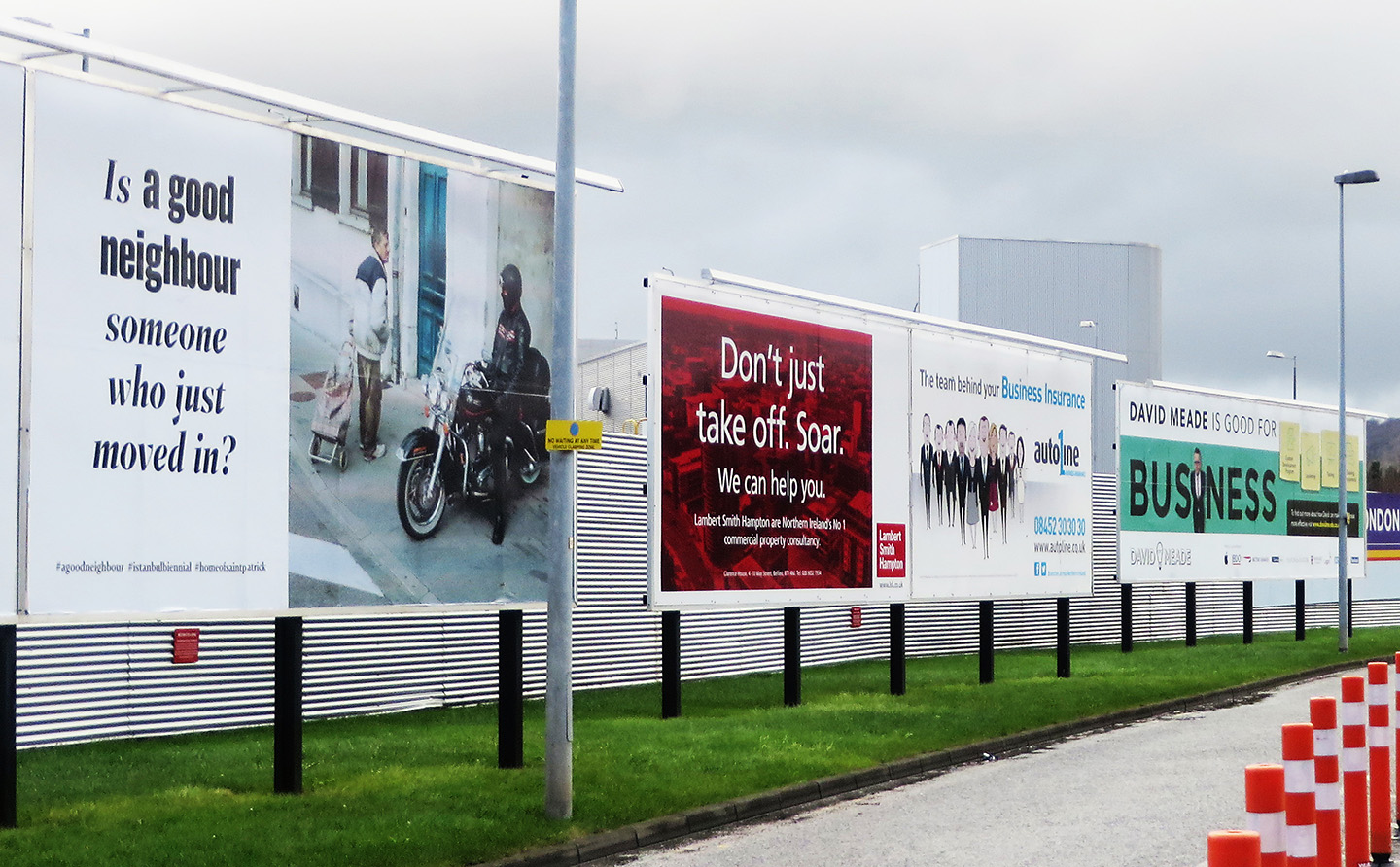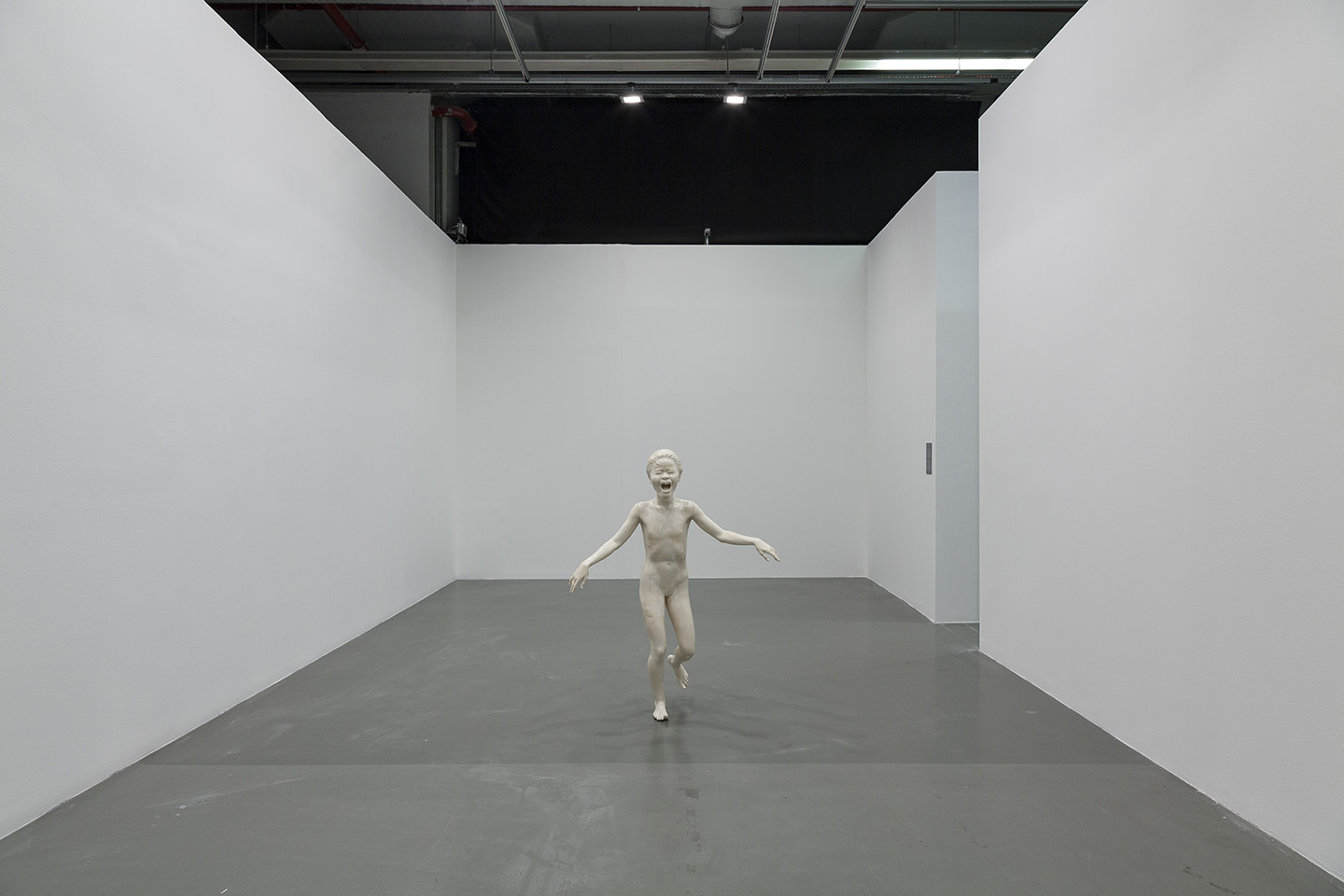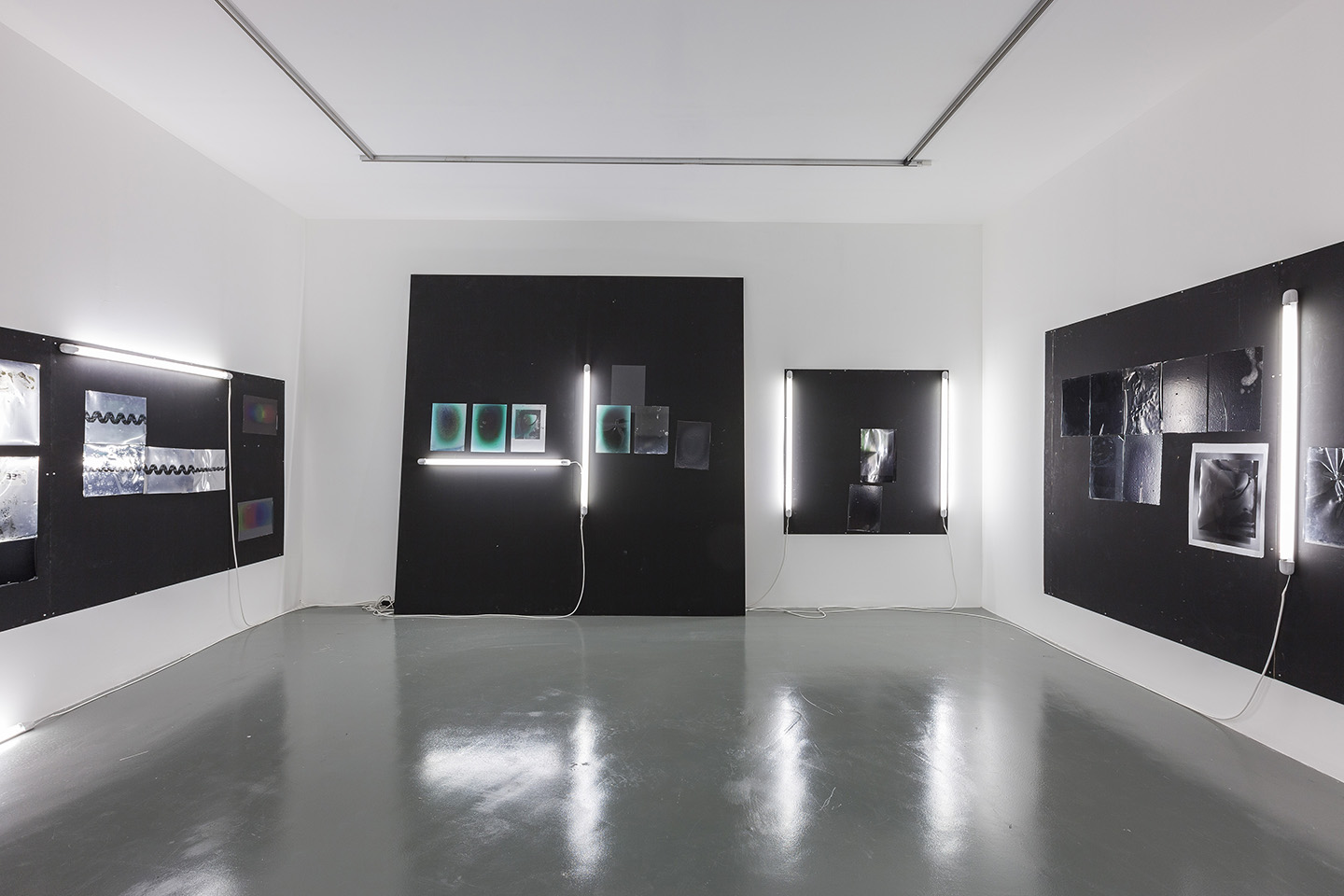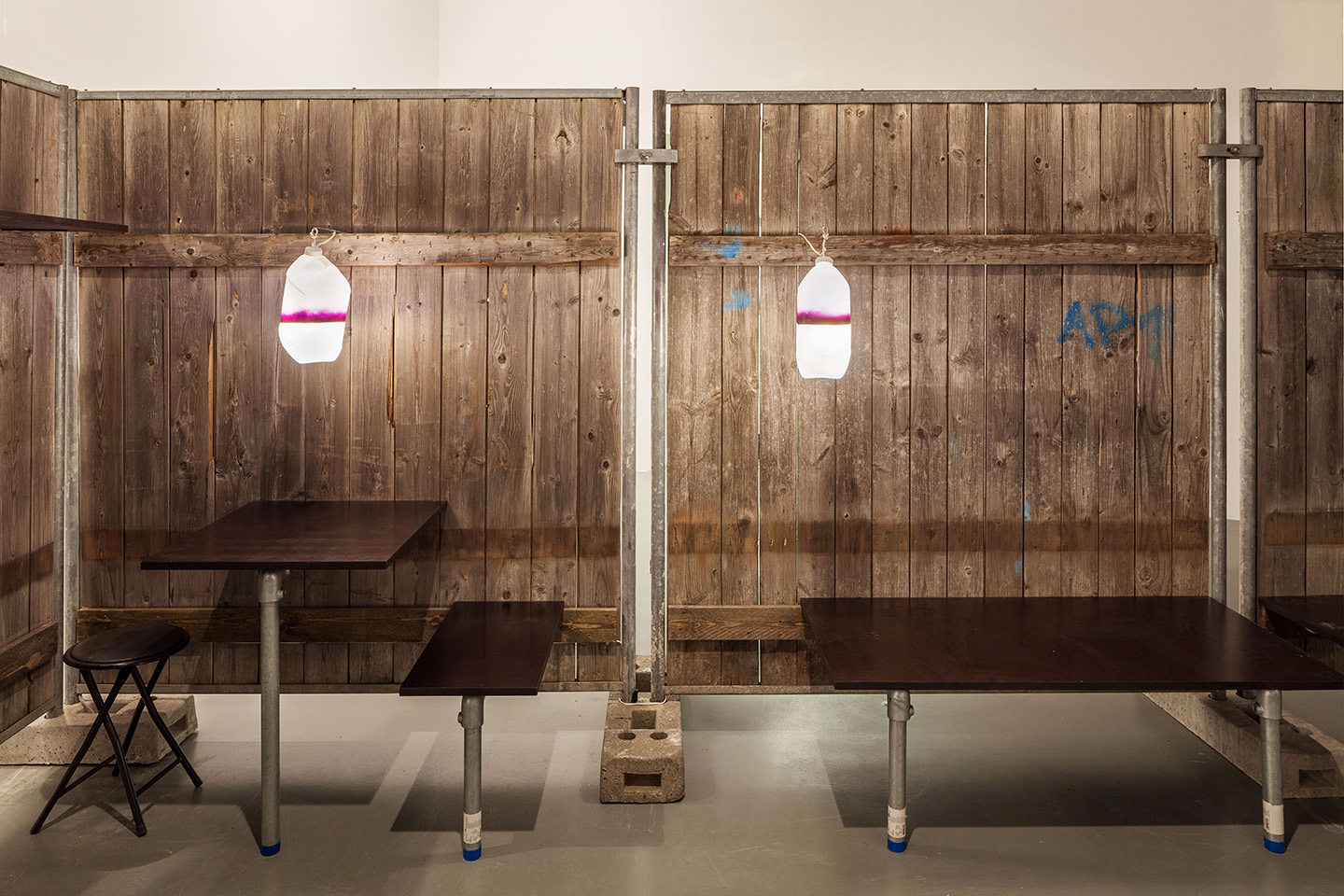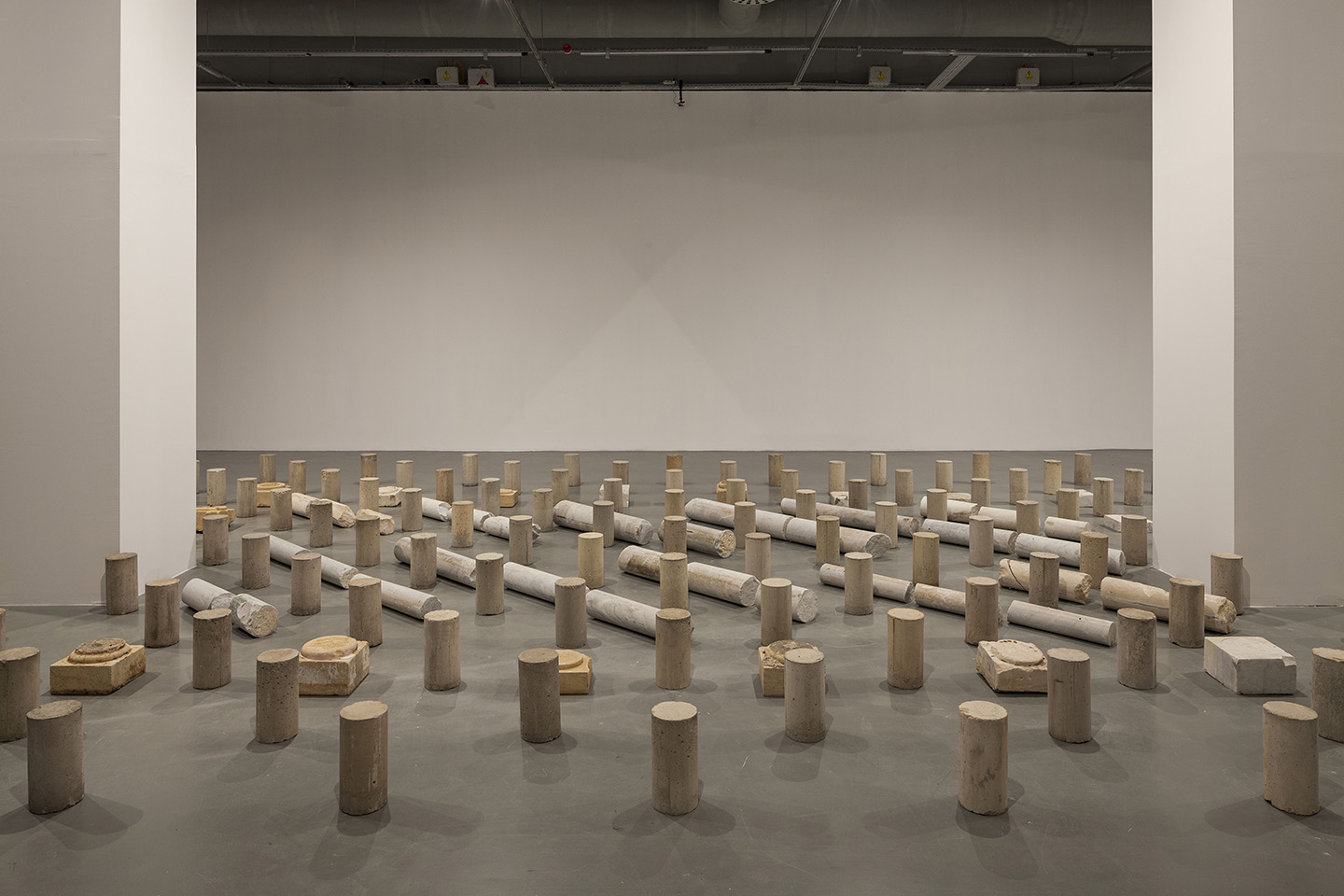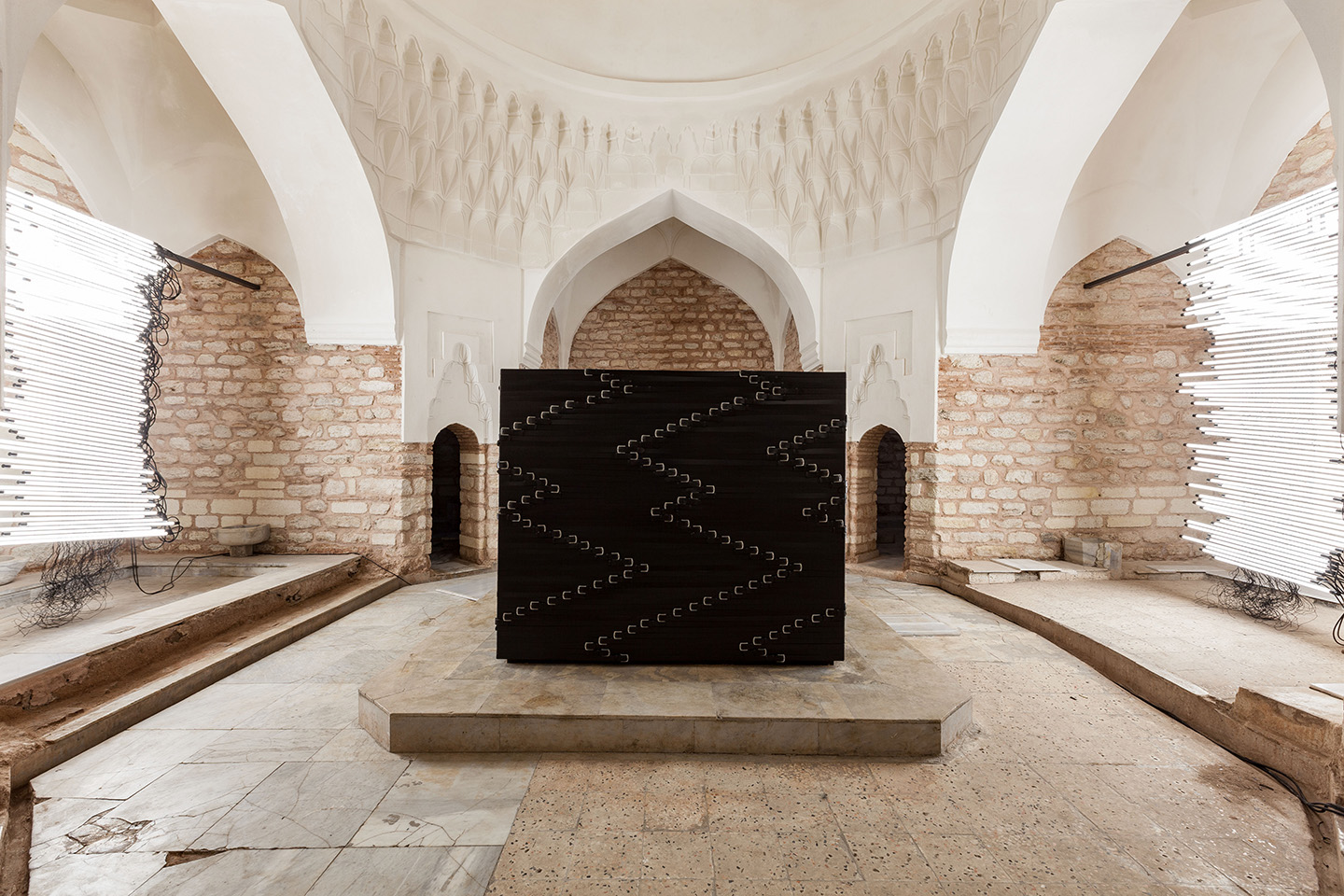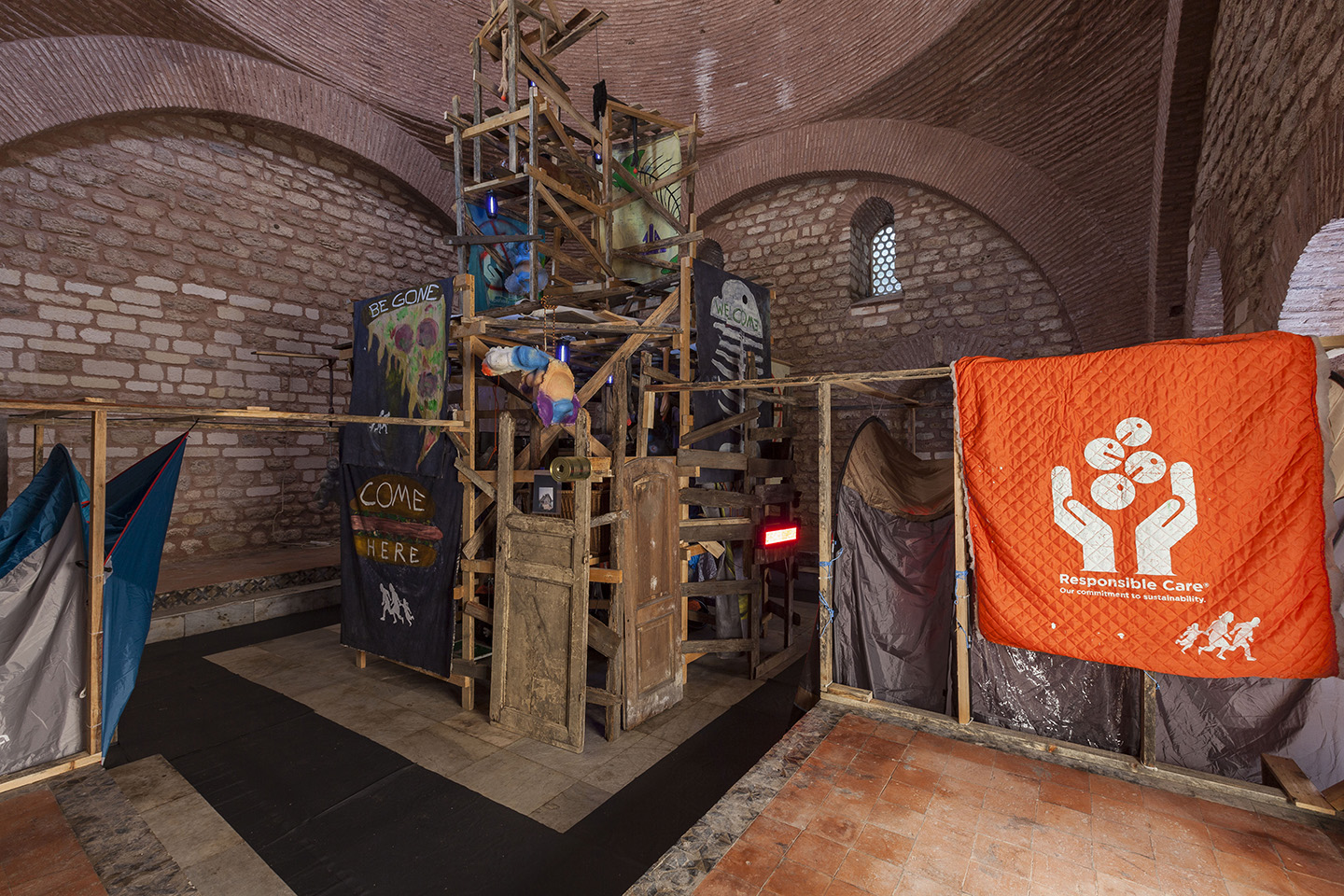 Elmgreen & Dragset interviewed by Harry Darrell
"Is a good neighbour someone who lives the same way as you? Is a good neighbour a stranger you don't fear?" These are just a few of the questions that artists Elmgreen & Dragset, who share a history of questioning institutional formats, have posed in the role of curators of the 15th Istanbul Biennial—titled a good neighbour and comprising artworks by 56 artists from 32 countries, all addressing different notions of home, belonging, and neighbourhood.

Harry Darrel: In an article/panel that appeared last year in Mousse ("Role Play"), you recall how the history of curating artists is long—starting from the Salon des Refusés through the New English Art Club and so forth—and end your intervention by saying, "Given our history of questioning institutional formats and the fact that we often conceptualize our own exhibitions as complete artworks, curating has a natural place in our work." In which way would you say that your practice as artists will inform—or will give a specific point of view to—the Istanbul Biennale?
Elmgreen & Dragset: A key part of our practice as artists is the ongoing conversation we have with each other, and we have extended this way of working through dialogue to curating the Istanbul Biennial. We kept the artist list relatively small (at 56 artists) to make sure that we actually had a realistic opportunity to discuss each project's development with the artists. The thematics of the biennial have been shaped and fine-tuned through these conversations with the participating artists and formed as a result of their projects, rather than trying to find a selection of works to illustrate an already fixed concept from our side. And we're interested in how different artistic practices interact with one another, with the spatial designs of the venues and with the social context; for example, currently the harbor area in Karaköy around Istanbul Modern is under substantial transformation, and issues around profit-driven urban development and gentrification are reflected upon in several of the artworks displayed, such as Rayyane Tabet's or Lydia Ourahmane's works. In the Küçük Mustafa Pas¸a Hammam, Monica Bonvicini's works co-exist with a specially developed dance performance by Tug˘çe Tuna that takes place at scheduled times. A historical position like painter and architect Fernando Lanhas is juxtaposed with an emerging artist like Mirak Jamal, whose canvas is plates of sheet rock. Fred Wilson has incorporated Ottoman paintings from the Pera Museum—one of our venues—into his installation, and like many other participating artists, he has worked closely with local artisans.
HD: Your choice of posing a series of questions as a form of curatorial statement is extremely interesting: Who were the questions addressed to and what kind of answers or reactions were they willing to stimulate?
E&D: We wanted to avoid the usual exhibition press release format and instead, we created 40 questions for the biennial's first press conference in December last year. 40 performers came on stage, one by one, and each asked the audience one of these questions. The questions we posed are addressed to anyone who hears or reads them, regardless of whether they're a biennial visitor or not. They're also part of an international billboard project—a collaboration between photographer Lukas Wassmann and graphic designer Rupert Smyth—that pairs each question with a photo of an unexpected encounter between people. We've installed these billboards in cities all around the world—from Belfast to Moscow, and from Liverpool to Sydney—and by doing so, we extend the geographic reach of the biennial. By asking what makes a good neighbour in this way ("Is a good neighbour someone who lives the same way as you?" or "Is a good neighbour a stranger you don't fear?"), we are opening things up rather than closing in on any particular answer. Of course, the questions will have different meanings according to where they are shown. We've also intentionally kept "a good neighbour" in lowercase letters because it's not a statement—it could appear in the middle of any sentence, with anything coming before or after. It almost has an invisible question mark after it. For us, it has been urgent to stress that the problems that we face in the world at the moment all seem to be interconnected, so that what happens in one part of the world impacts what is going on in another region.
HD: The idea of "good neighbour" inevitably relates to ideas of social connectedness and collaboration. It seems to be the opposite of emerging—economically and ideologically propelled—trends of fragmentation in societies, according to various notions of "identity." To what degree you intend this Biennale to be political?
E&D: We are currently seeing the global resurgence of a scary tendency in which populist movements promise easy solutions to complex problems. A biennial can be a format that creates a different kind of environment, one in which to exchange ideas and gain new perspectives. We want this edition of the Biennale to act as a place for dialogue across actual as well as mental borders. We need to start with ourselves as individuals in order for things to change and get better. The personal is still political, and "a good neighbour" gathers together art that is based on personal experiences. In times of crisis like Turkey is experiencing right now, a cultural event like a biennial can trigger a feeling of togetherness that is not to be underestimated. There seems to exist a strong need to regain strength, hope, and courage.
HD: Apart from social and political implications, in which ways the idea of "good neighbour" could apply to the world of visual arts?
E&D: Especially right now, the international art world should act like a good neighbour to the Istanbul art scene by engaging with it rather than turning its back to it. It's important to show the local art scene that the global art world stands with them in support of art as a space for free dialogue and cultural exchange. In times like these, the kind of platform the Biennale can offer for considering different viewpoints is crucial.
HD: What is the role of the city of Istanbul, if there is one, in the conception and realization of this Biennale?
E&D: Neighbourhoods have great meaning in Istanbul, and it's been extremely interesting exploring their transformations in all kinds of directions during our many visits to the city. Istanbul is an enormous and very diverse city. We've been able to incorporate the varied architectural history of the city through the six venues we selected: Istanbul Modern, Galata Greek Primary School, ARK Kültür, Pera Museum, the artist collective Yog˘unluk Atelier, and Küçük Mustafa Pas¸a Hammam. Istanbul Modern has a large open plan architecture, which means that many of the works on display are seen together. The Galata Greek Primary School has a special significance due to its legacy as a school—a place for learning and knowledge—and it has many smaller rooms that can host small-scale solo presentations. ARK Kültür was originally built as a private villa—a two-story Bauhaus-style house that was inhabited by different owners throughout the decades before it was turned into a cultural venue. At Pera Museum, we will intersperse artworks with the museum's Orientalist Painting collection, and on the three top floors of the museum, artists will create whole spatial environments. The participating local artist collective Yog˘unluk has redesigned their atelier, which is an apartment in Beyog˘lu, and turned it into one big installation. Finally, the disused Küçük Mustafa Pas¸a Hammam, which was constructed in 1477, is one of the oldest Turkish baths in Istanbul. Two female artistic positions will occupy the male section and a male artistic position will occupy the smaller female section. The venues are all within walking distance of each other and together, they constitute key elements of a neighbourhood: museum, school, villa, apartment, work place, hammam, and therefore underline the exhibition's themes in its spatial configuration. In addition, some of the artists, such as Volkan Aslan and Alper Aydın from Turkey, and Mark Dion from the US, have created their work in direct dialogue with Istanbul's urban nature, on and off the Bosporus shore.
.
15th Istanbul Biennial, Various Venues, Istanbul, Turkey
until 12 November 2017